After being home for weeks, I'm finally back on the road – well, the rails. Headed to Portland for a food show, but Centralia is the first stop.
King Street Station in Seattle is as lovely as always: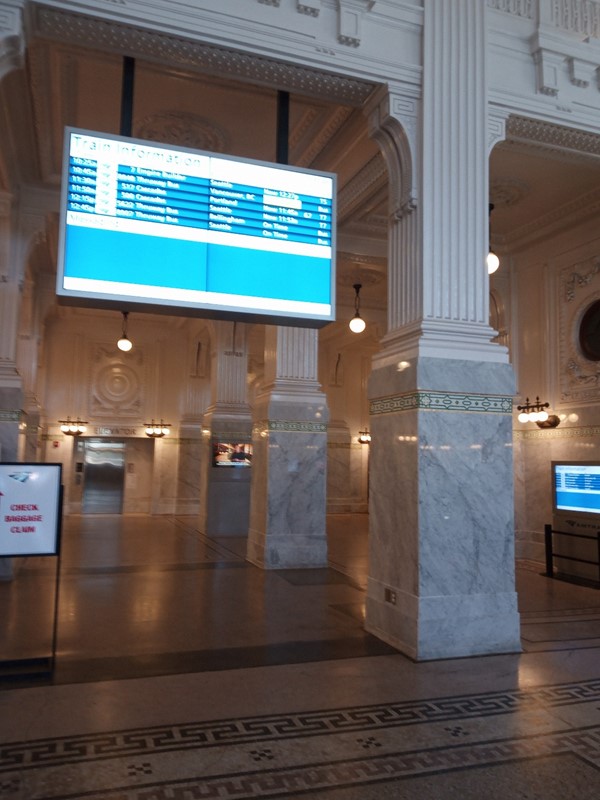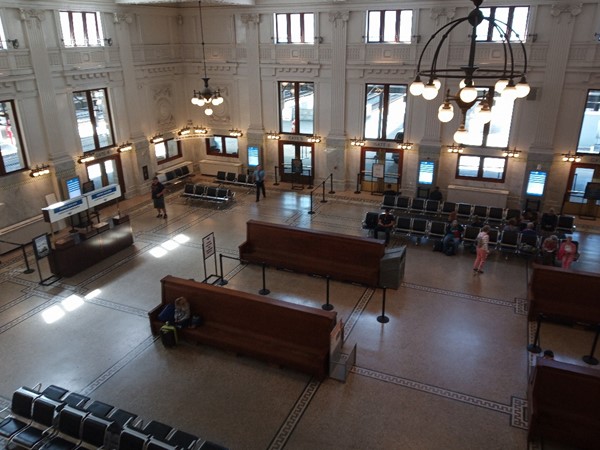 And there was a cool "company car" parked on a siding…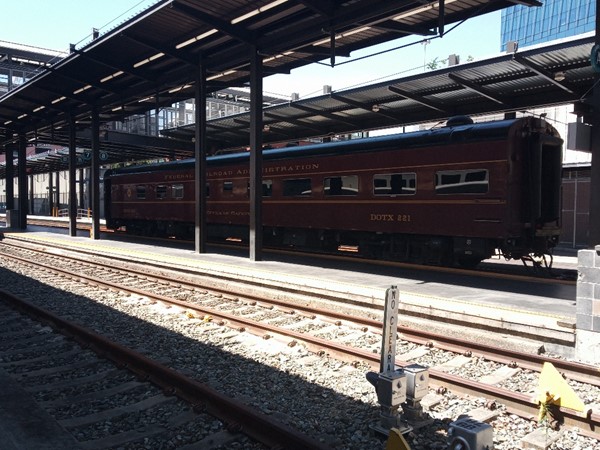 It belongs to the Department of Transportation's Federal Railway Administration. Here are the details on the car labeled DOTX 221:
Rail Car DOTX 221 which is part of Federal Railroad Administration's (FRA) Automated Track Inspection Program (ATIP). This car, built in 1954 has a long history It is the former CNRR to VIA "CAPE BULE". Sold into private ownership for many years then to FRA.  Built as a 4 double-bedroom, buffet, lounge.  No rear facing windows. The car has been retrofitted to do autonomous survey work. No longer requires crews on it. 
Got upgraded to Business by using a coupon, so I had a little more room: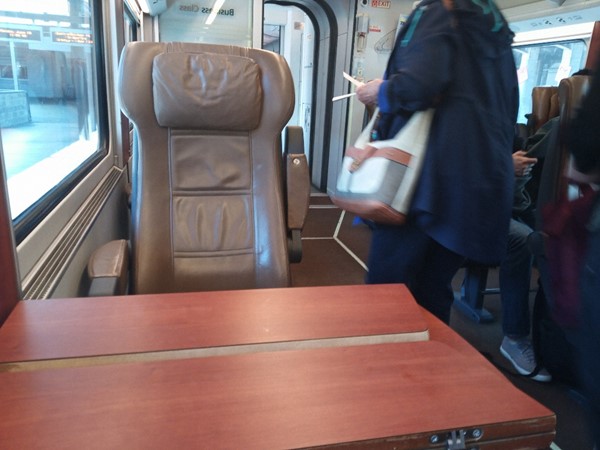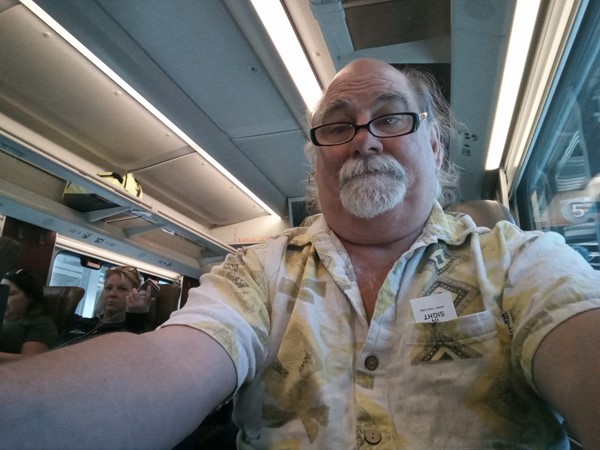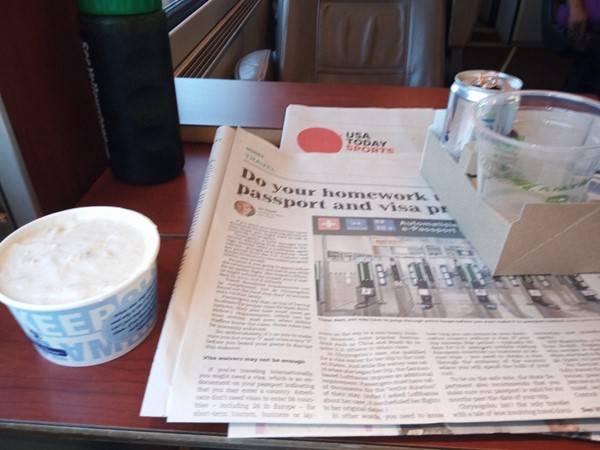 And, at least until the end of the year, it followed the sound through Tacoma.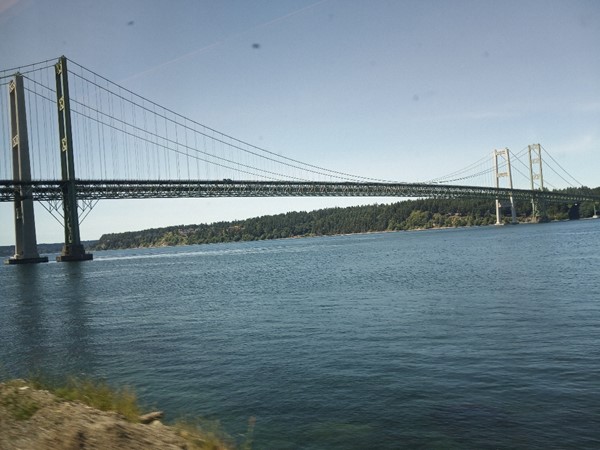 I'd booked a room at McMennimans Olympic Hotel, which has a long history and is as old as the current Centralia train station: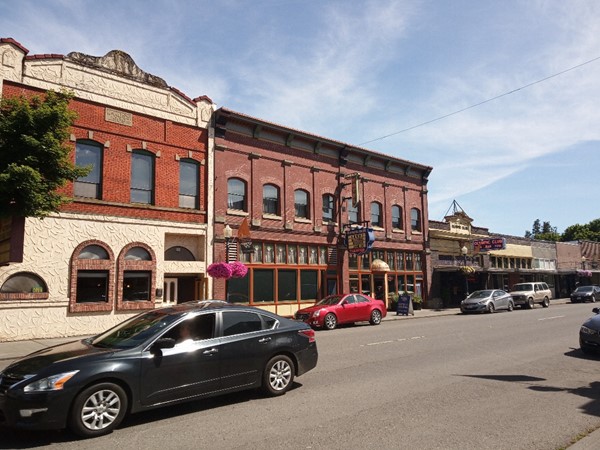 With a beautiful check in area…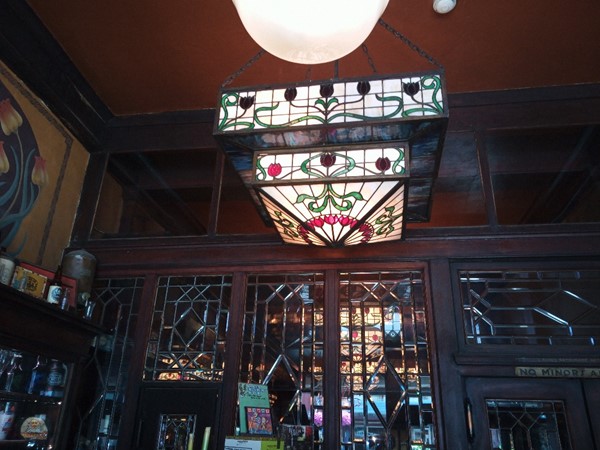 But the entrance is next door and up a bunch of stairs: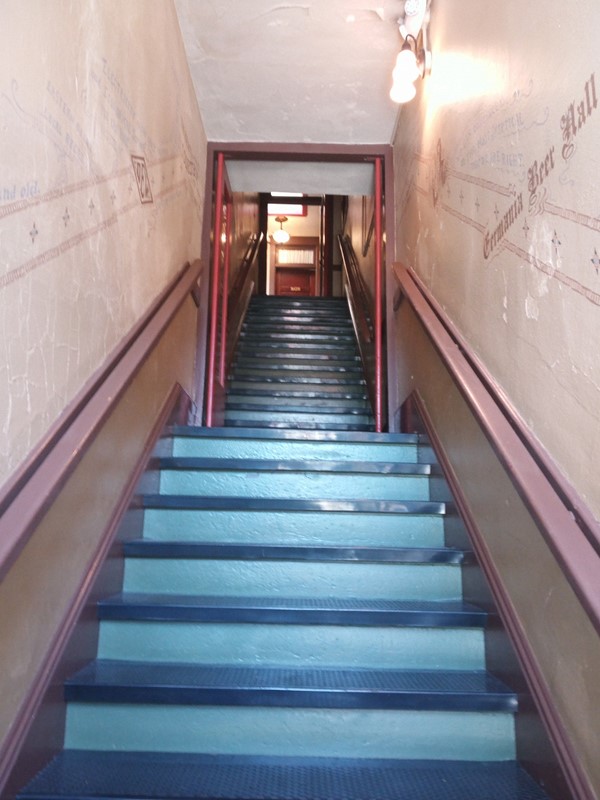 All the rooms share baths – fortunately they are plentiful.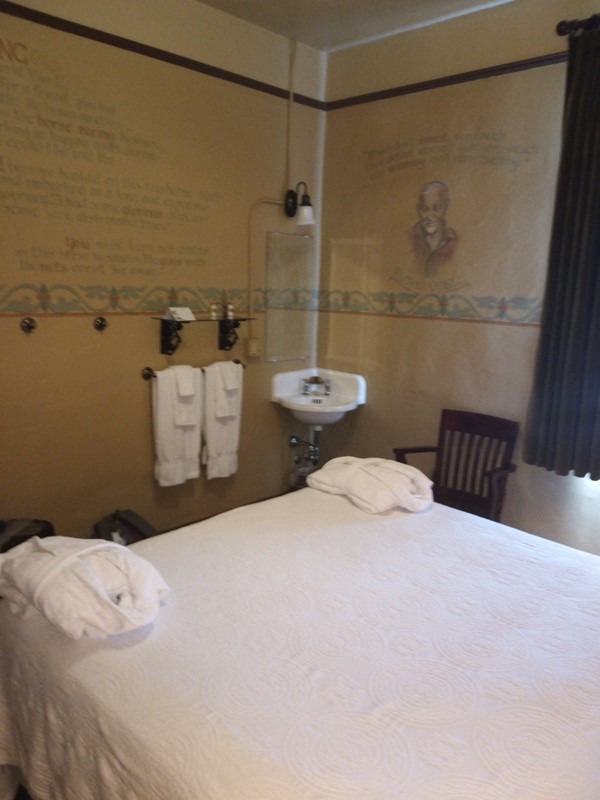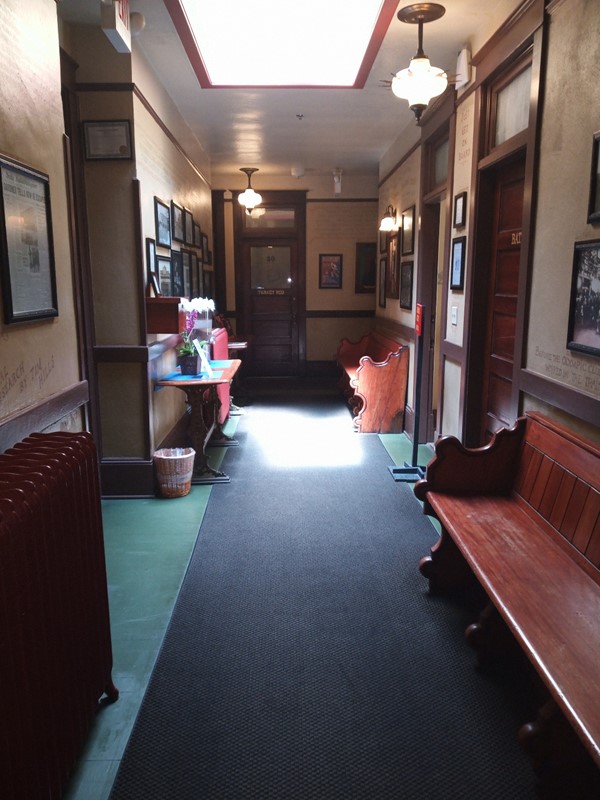 There is also an on-site restaurant with some of the nicest urinals I've seen:
Along with a nice interior…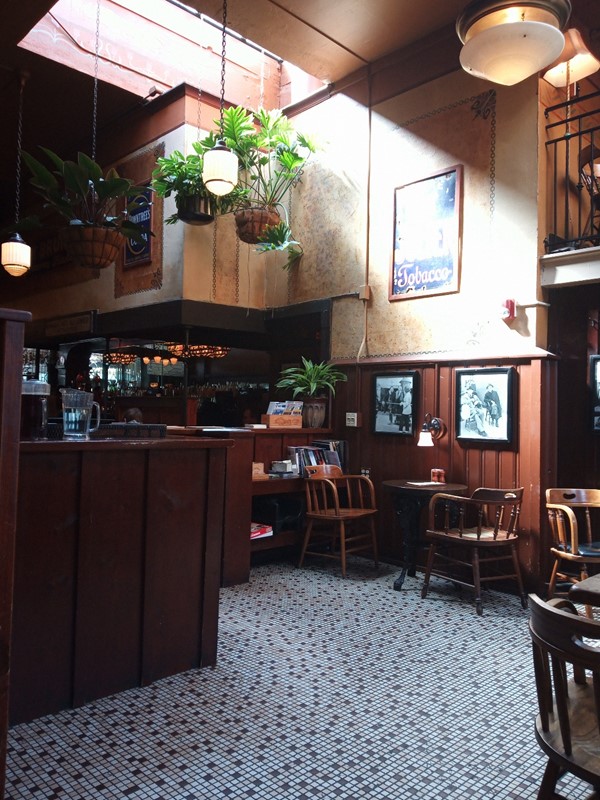 I started with a flight of McMenamins reds: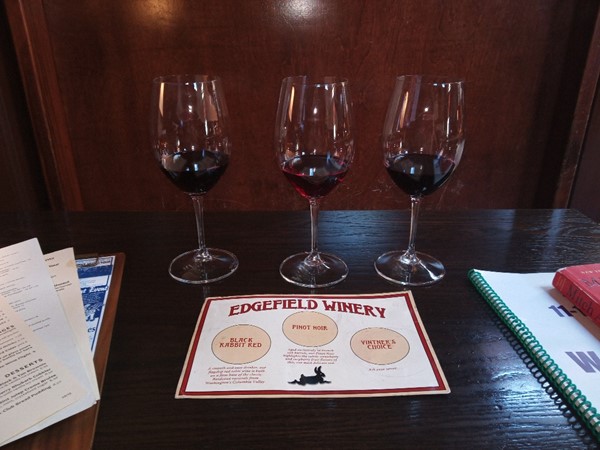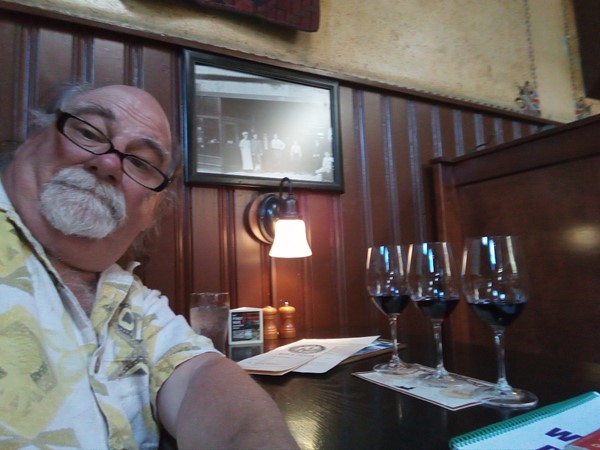 It was happy hour so I ordered a couple of things (which I couldn't finish). The Pulled Pork Sliders (a little dry) and the Cajun Tots (WAY too many):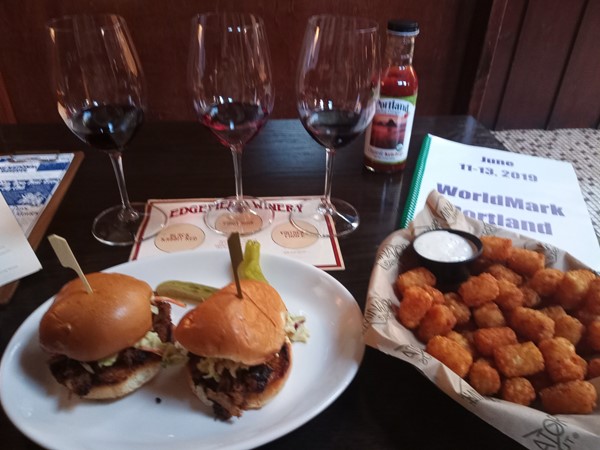 Followed by a whiskey drink: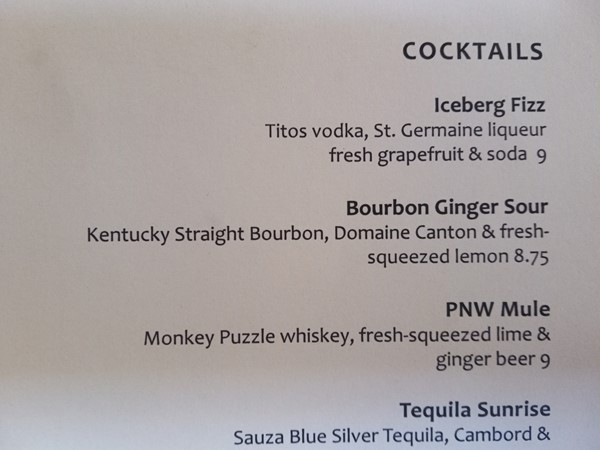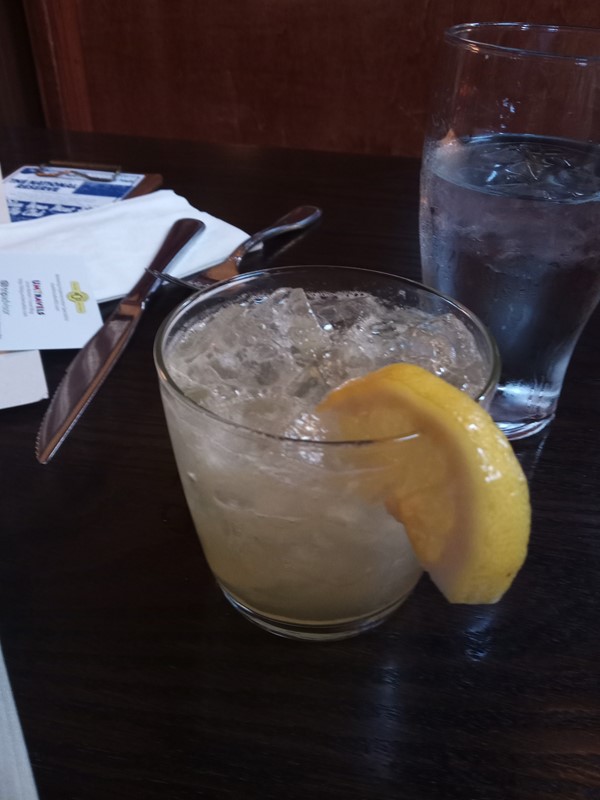 And then an early bedroom. No TV (or phone) in the room, but Wi-Fi.
Breakfast the next morning found me there again for the half order of Eggs Benedict: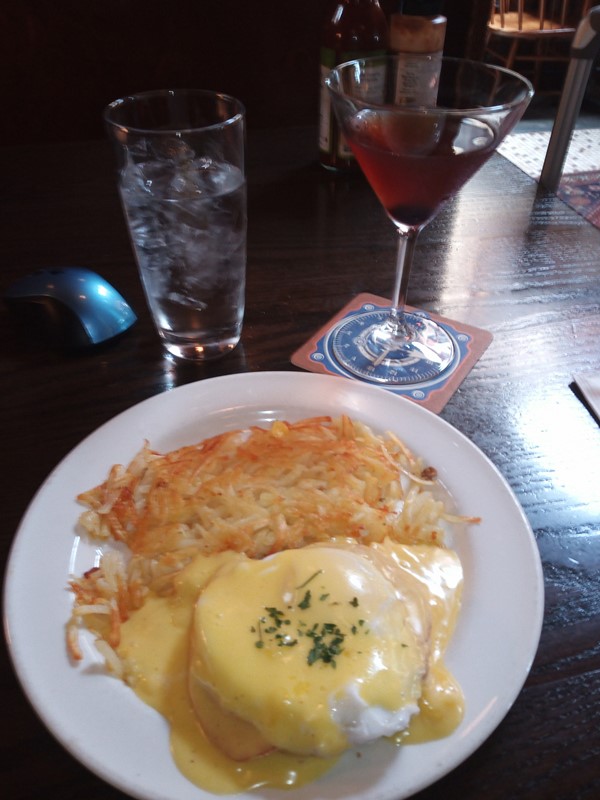 I'll pick up the tail tomorrow as my trip continues to Portland.
[? ? ?]
For more blog posts, click here.