One of the downsides of the Wyndham New York Midtown is the 10am checkout. It's a serious drag to get packed up, bags put in storage for the afternoon since my flight isn't until 6:30.
Caught an early lunch with Russ (11:30am, when they opened) at The Grand Central Oyster Bar – close to where Russ works, and just a couple of blocks from the condo. About 11:15 a line started forming…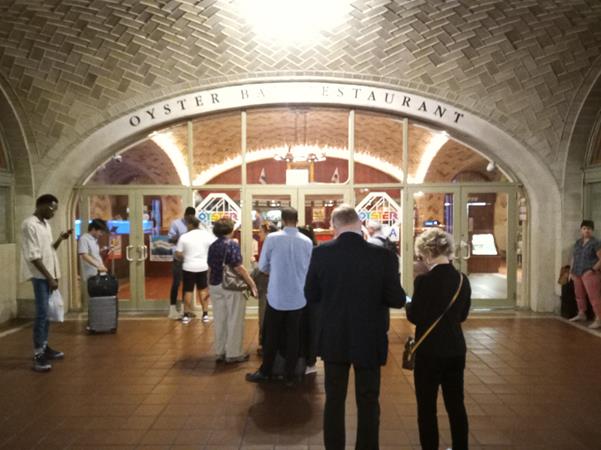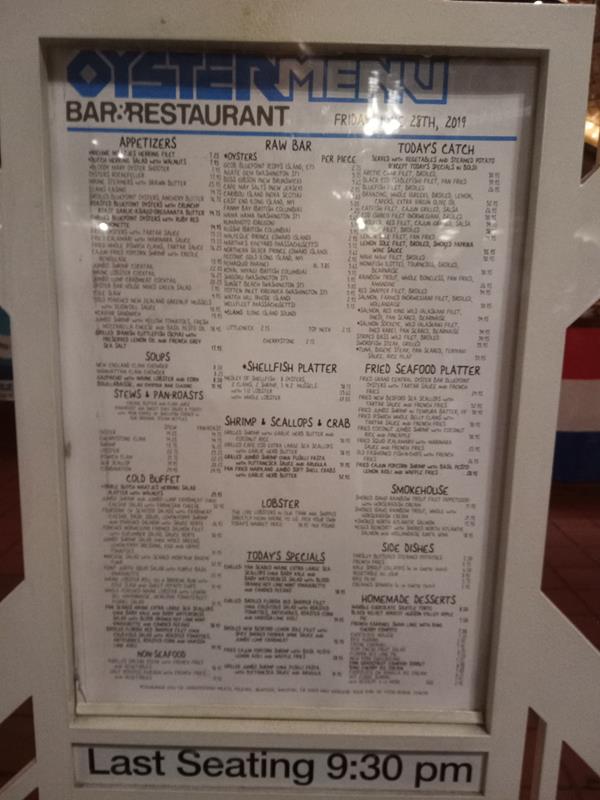 Nothing like a breakfast Beefeater Martini…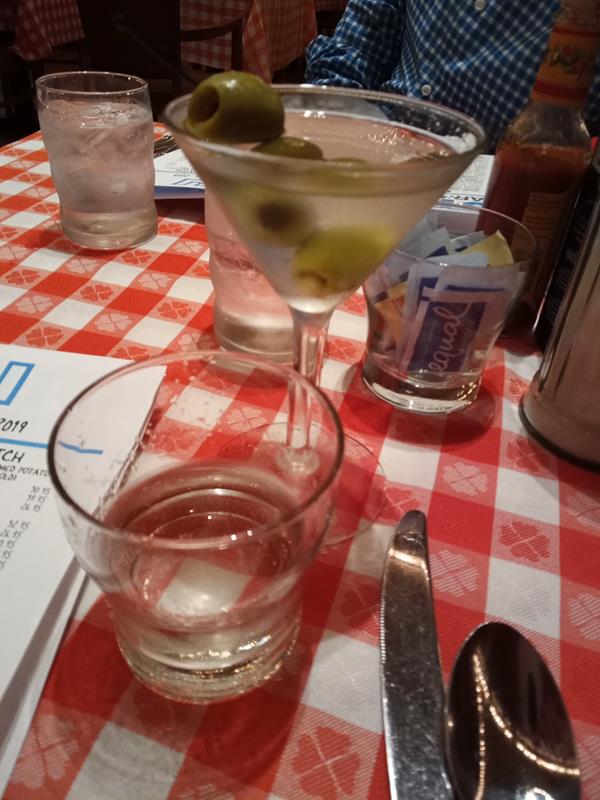 Followed by oysters…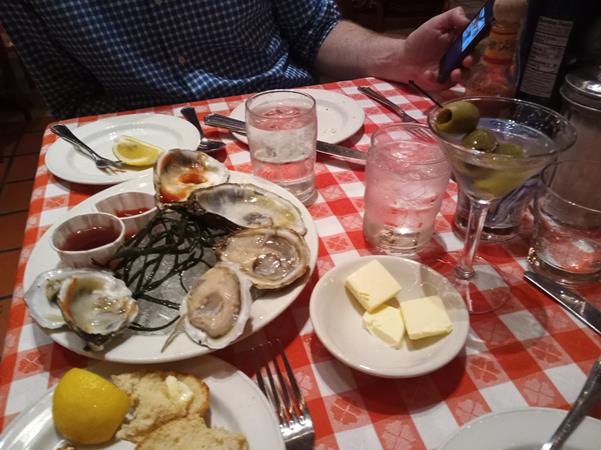 Followed by Lox Eggs Benedict….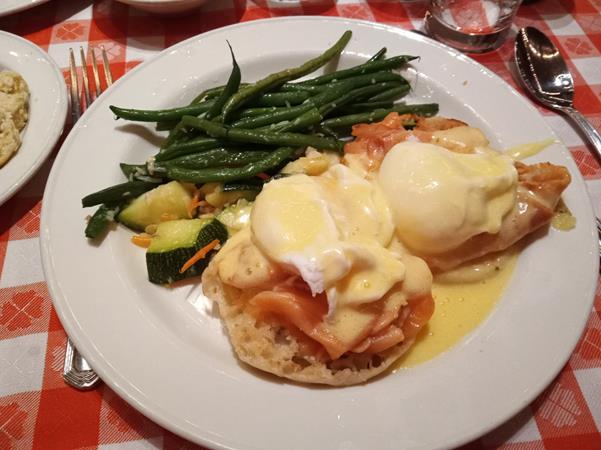 Great way to finish a trip to NYC with Russ: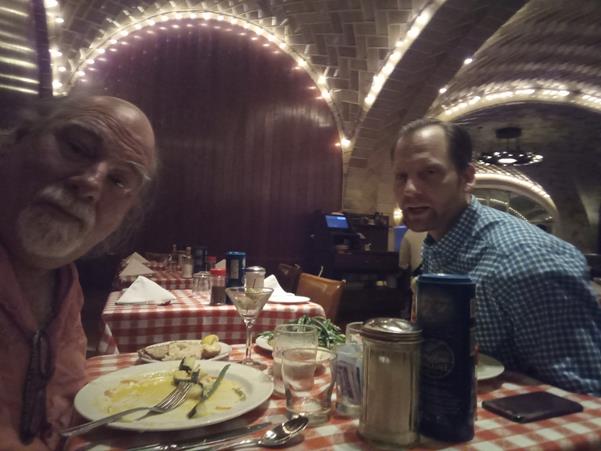 Found this picture of both Russ and Ranger Sierra after the last post, so, randomly, here it is: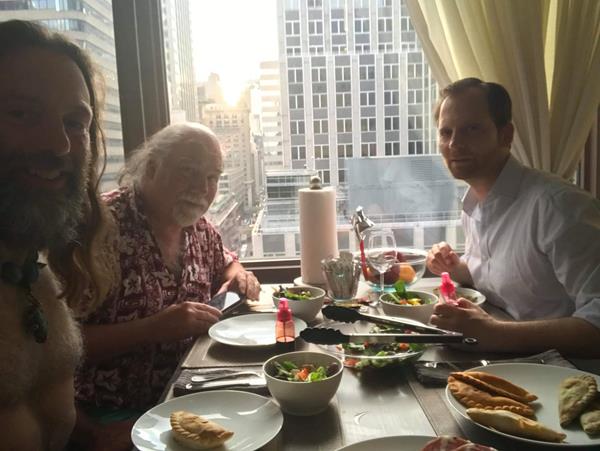 Back to the condo for the bags, then back to Grand Central to catch the train to JFK…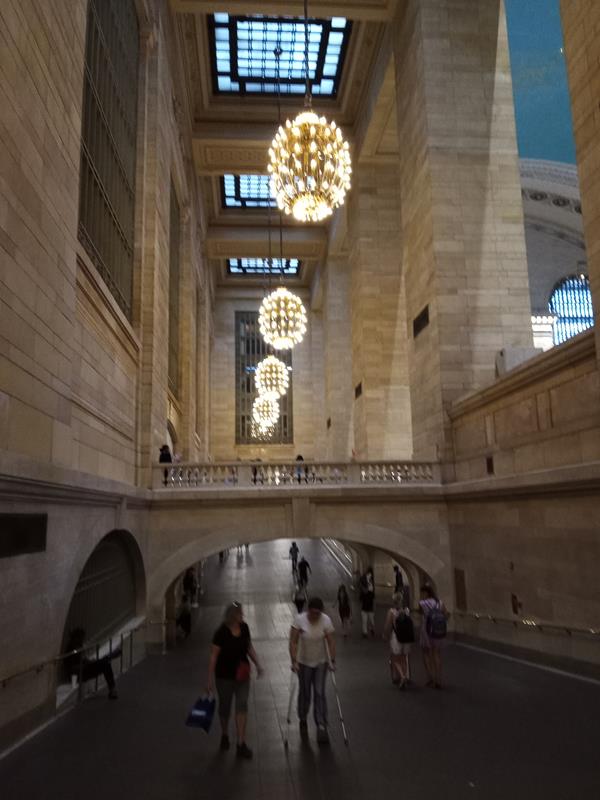 Got slightly misdirected getting to the airport, but finally found my way – though I was sweaty when I arrived, and not to the terminal I was leaving from. I wanted to see the new TWA Hotel, the 60's JFK icon repurposed into a hotel. Downside is that the JetBlue terminal it's attached to is a long walk from the SkyTrain.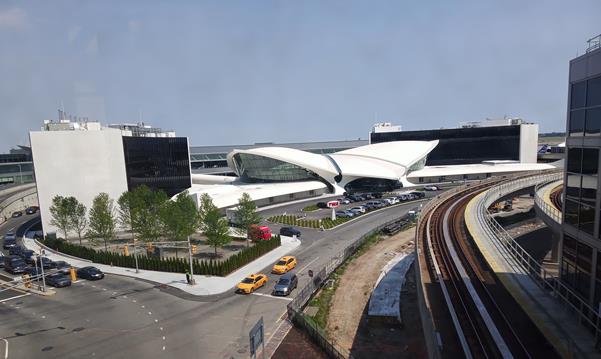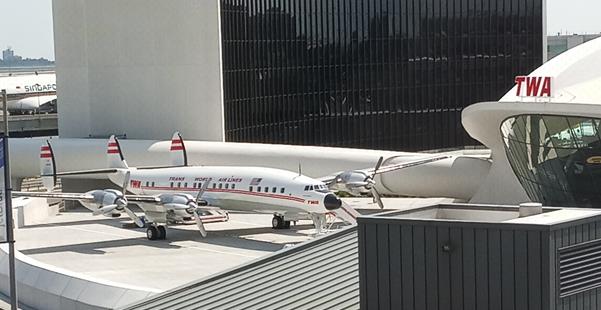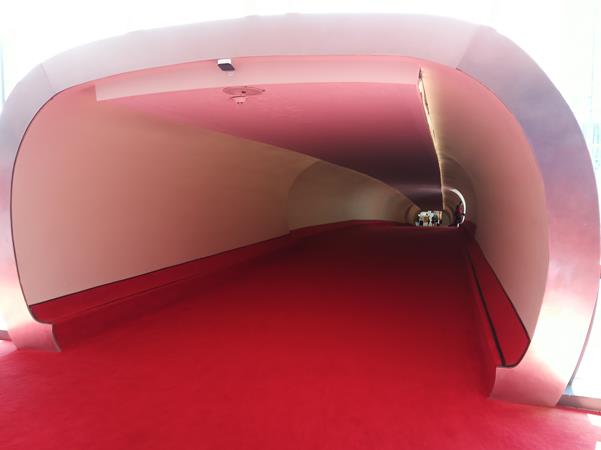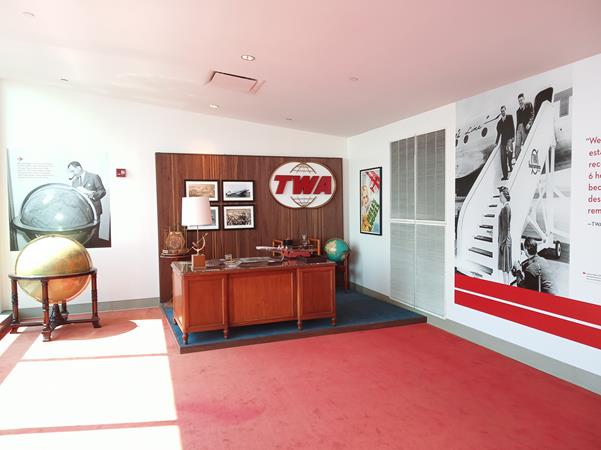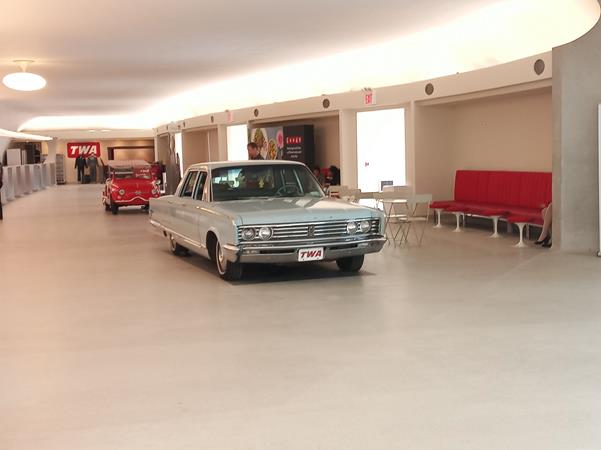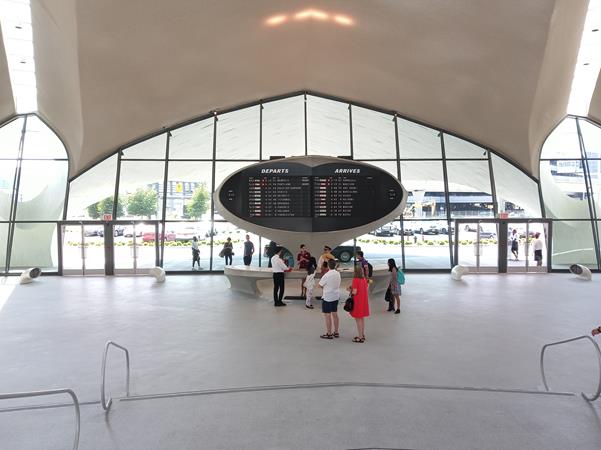 They are still working through the last bits of the Punch List, but it's a cool space, though underutilized, and a long haul walking (especially with luggage). They should pick up a couple of Checker Aeroporters and runs a shuttle from all the terminals. I couldn't check my bags until four hours before my flight, so I was plenty tired by the time I hit check-in (which, thankfully, was quick). This should give you an idea why…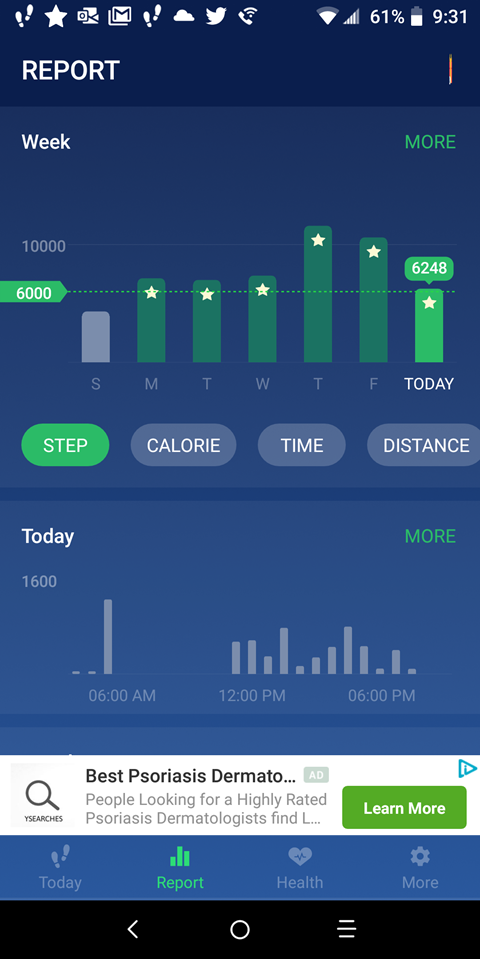 As I was in the short line I got a text that my plane was now delayed by at least four hours…though about going back to the TWA Hotel for a cocktail in the restored Connie, but I was done walking any further than the lounge.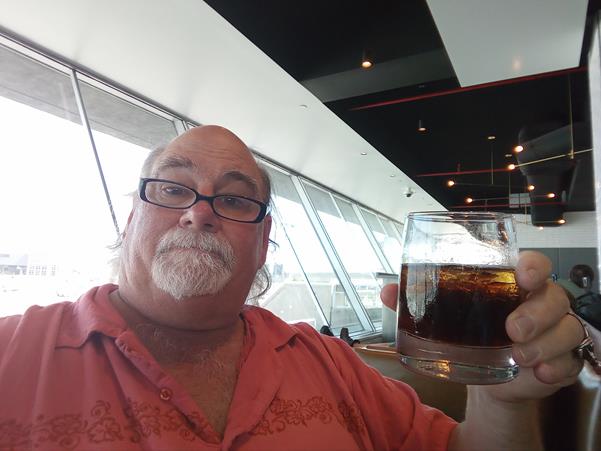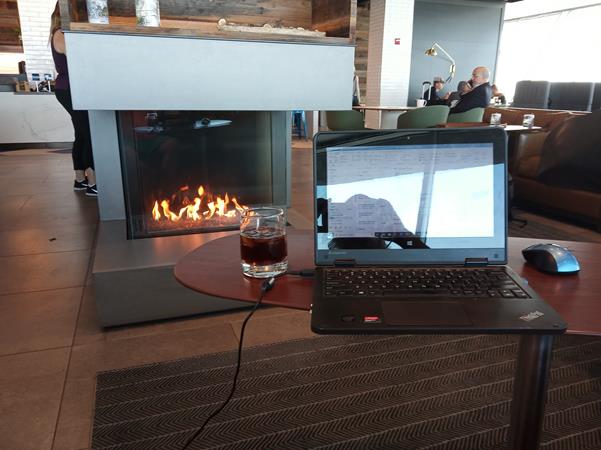 Nice office, right? And great plane spotting! A BA 747 in the retro-BOAC livery.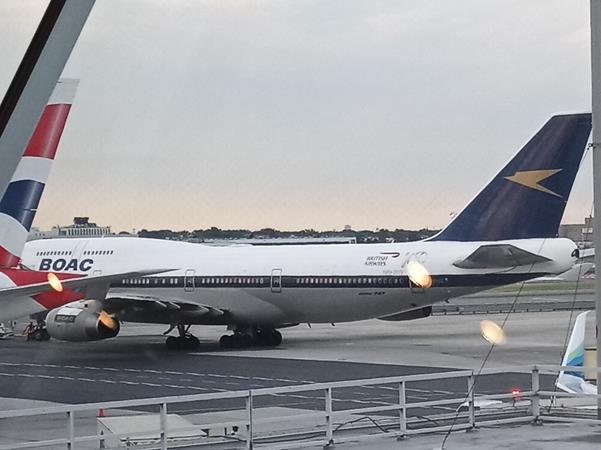 And their usual livery…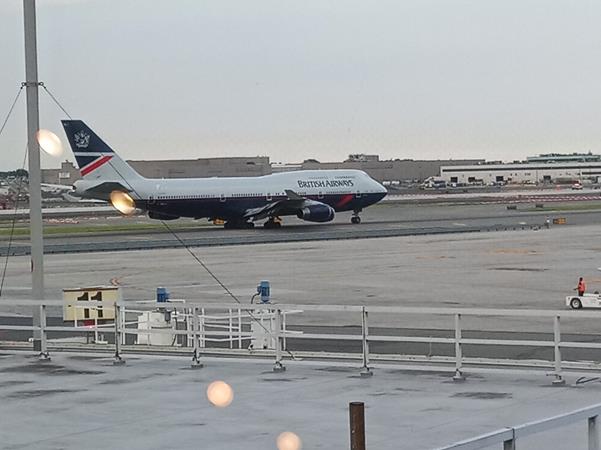 And then all the random national airlines like Air Serbia, and Aerolineas Argentinas…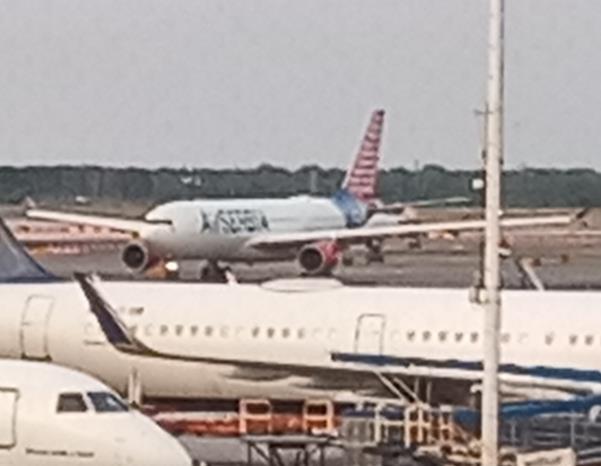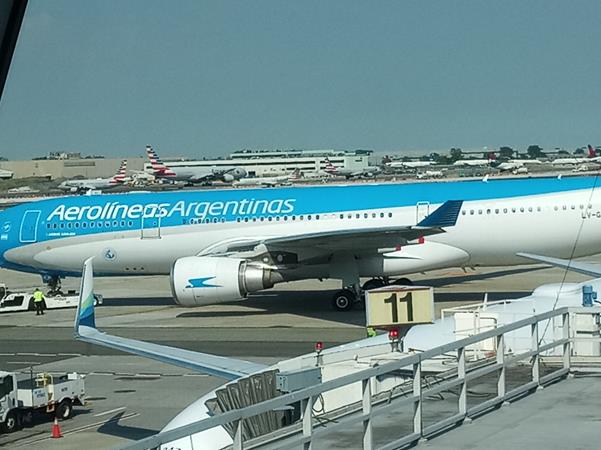 If there is a silver lining about the flight delay, it's that I looked on-line, and they swapped aircraft. I was supposed to be on old Virgin America metal, now I'm on one of new NEO's with the updated interior…and the new First Class seats!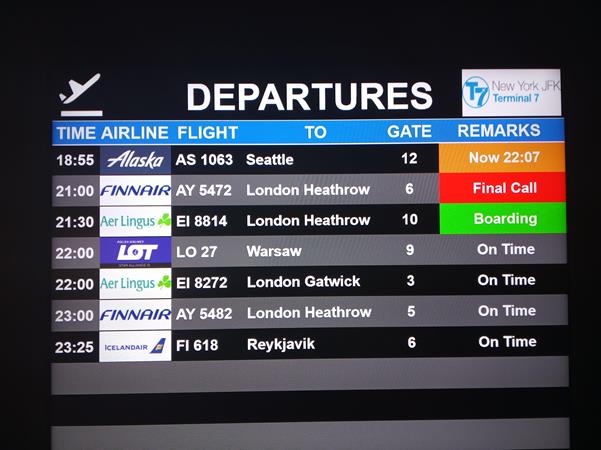 And on the flight we have a boat load up high school juniors on our flight: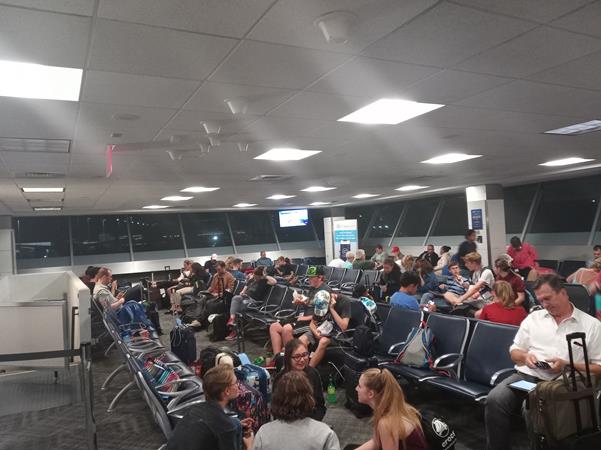 Not that I care, since with the new interior, there are 16 first class seats as opposed to 8 – and I got one!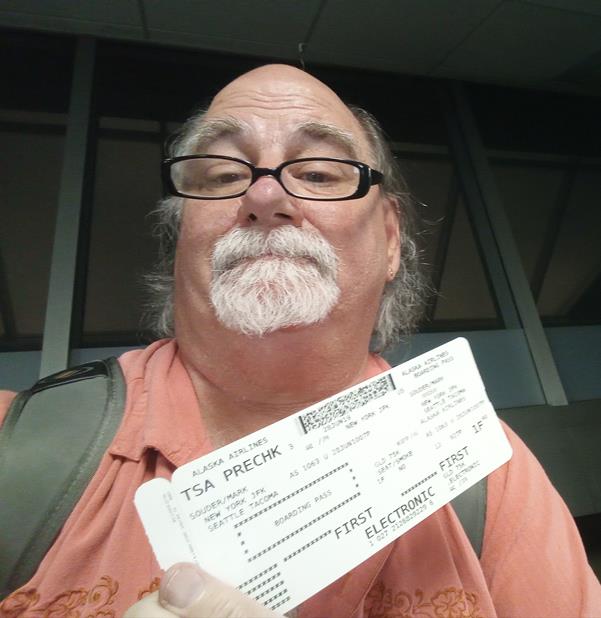 And the new interior!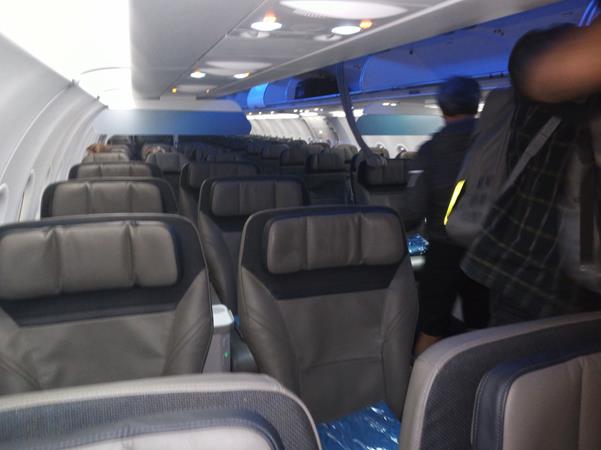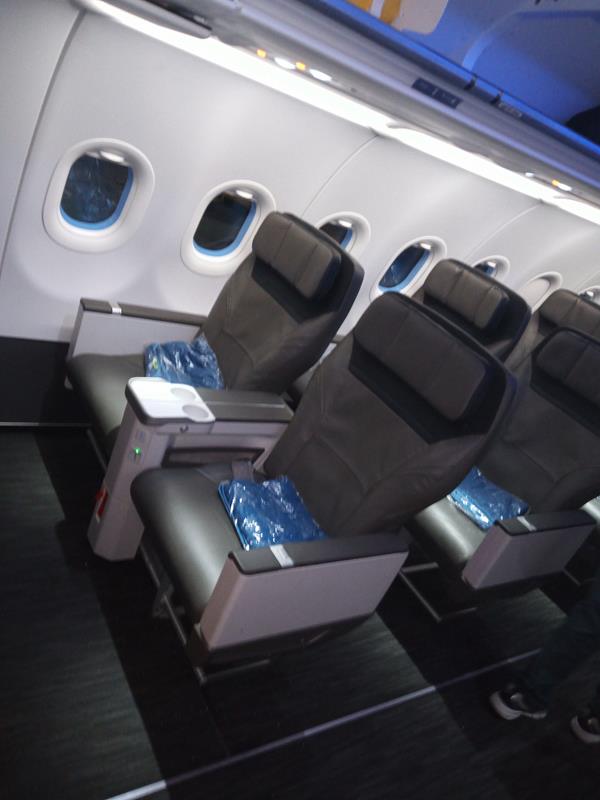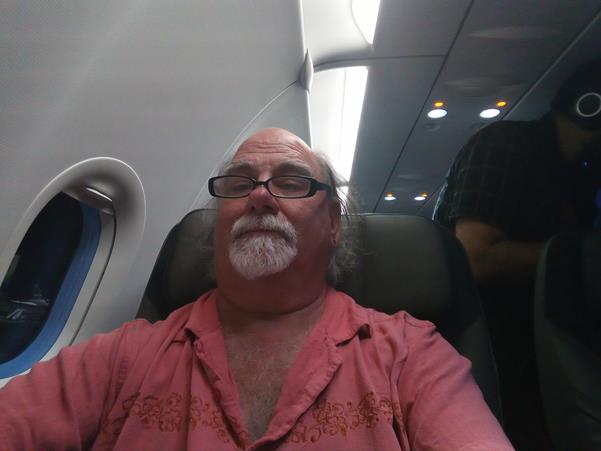 And it came with dinner – which is good because the lounge shut down at 10pm – and they'd pulled the soup and salad at eight.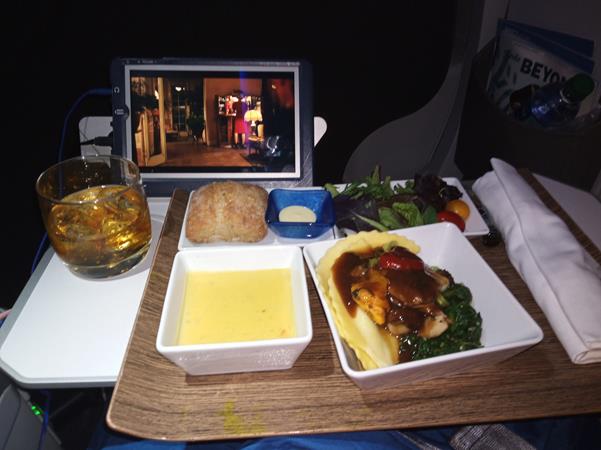 I was surprised that they had DigiPlayers on board, thought those were being phased out. Ended up watching The Aftermath – set in WWII. Worth watching, though not a light drama.
Didn't get to bed until 2:45am, but actually managed a couple of hours of sleep on the plane – a rarity.
[213.2]
For more blog posts, click here.