One of these days I get tired of Whistler in the Summer. Not yet.
Trip number two this summer, mostly in pictures. The trip started with a Sunday night at Birch Bay.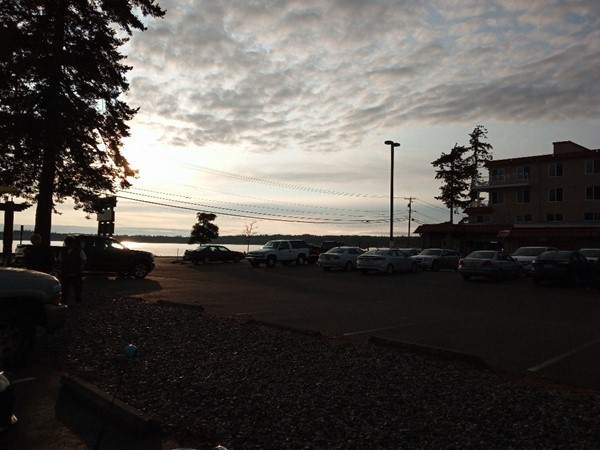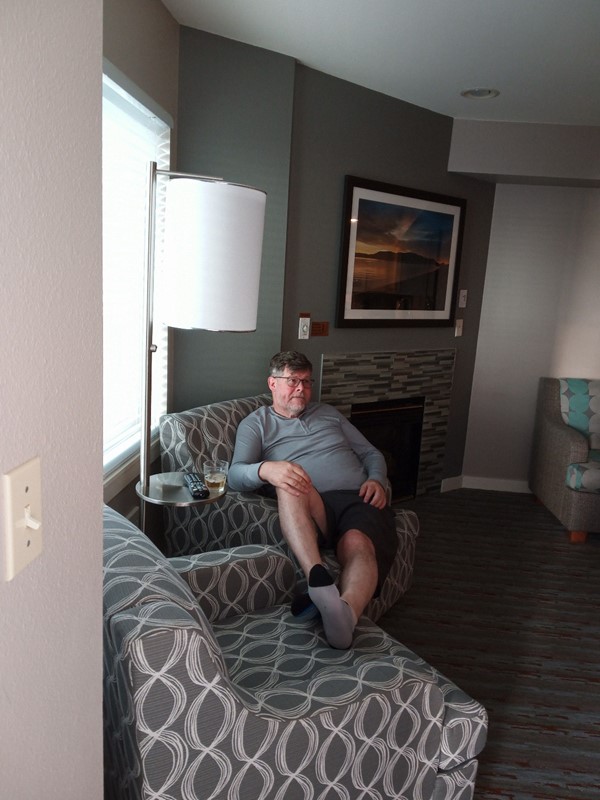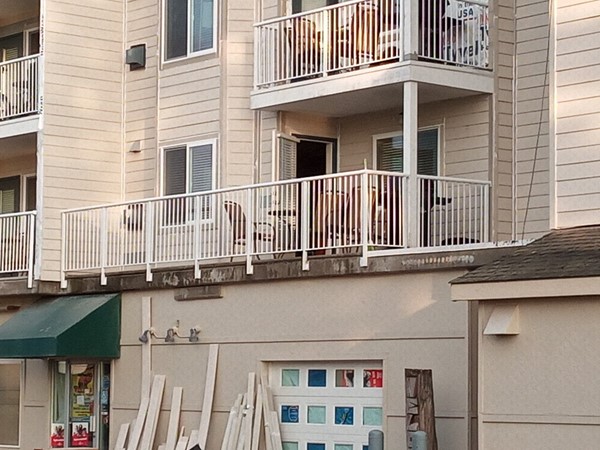 Ribs on the grill, whiskey in the glass. Not a bad way to pass an evening.
Morning finds us on the road again!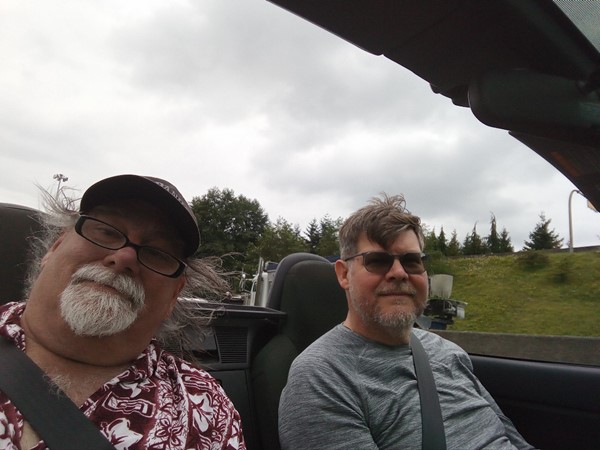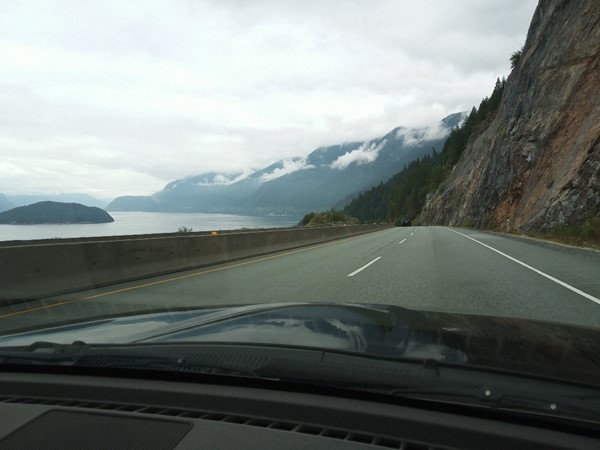 Picked up DancingBear's Summer Pass and grabbed a late afternoon gondola up the mountainside: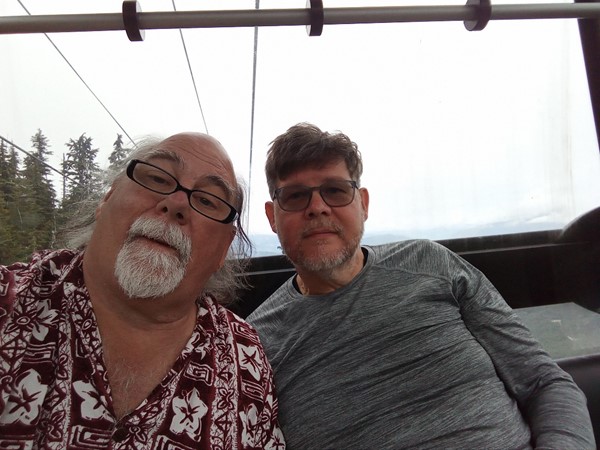 And a cocktail and a split sandwich at The Umbrella Bar: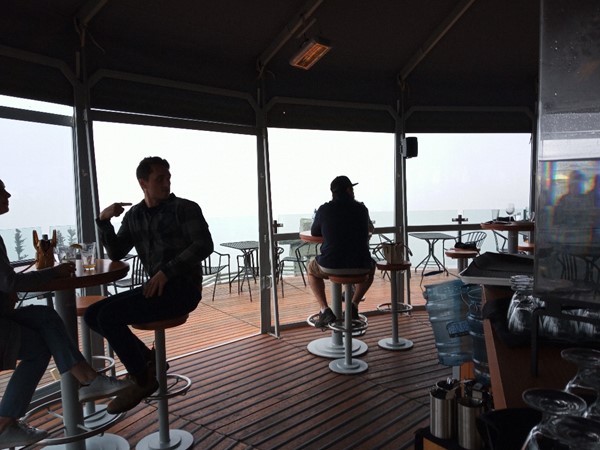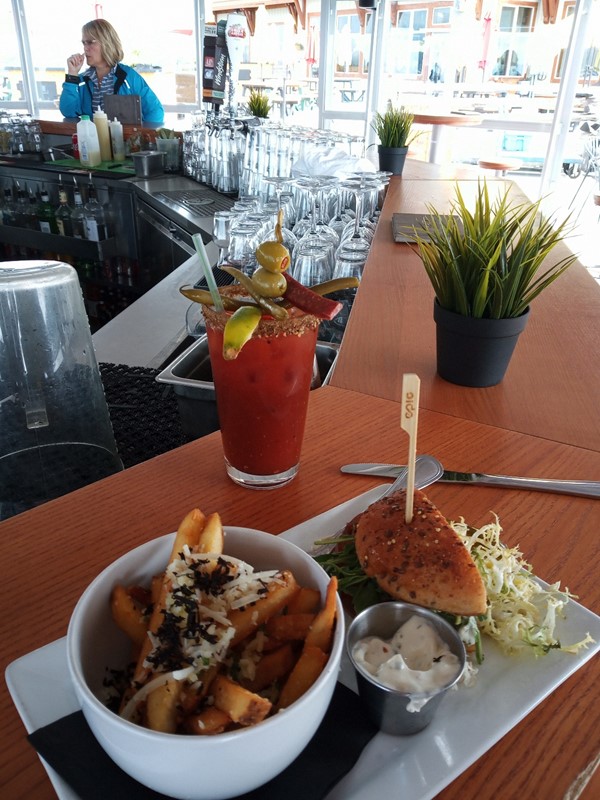 Great scenery! Even with a few clouds.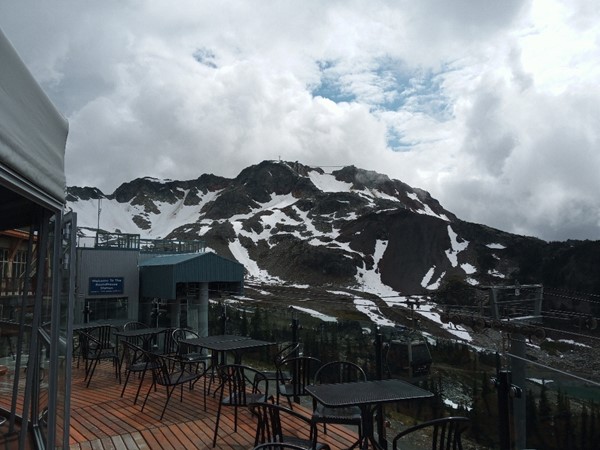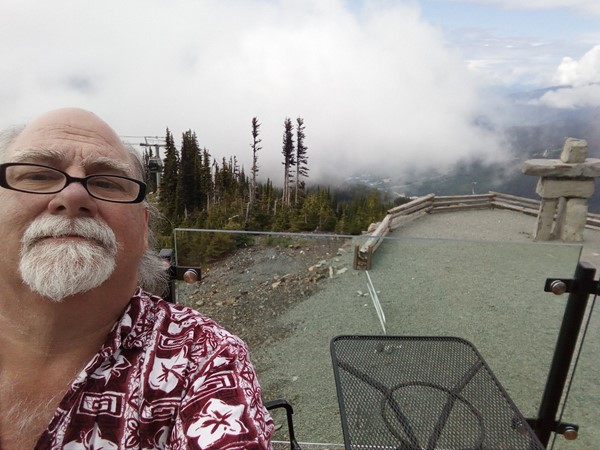 Our late lunch meant a late steak dinner…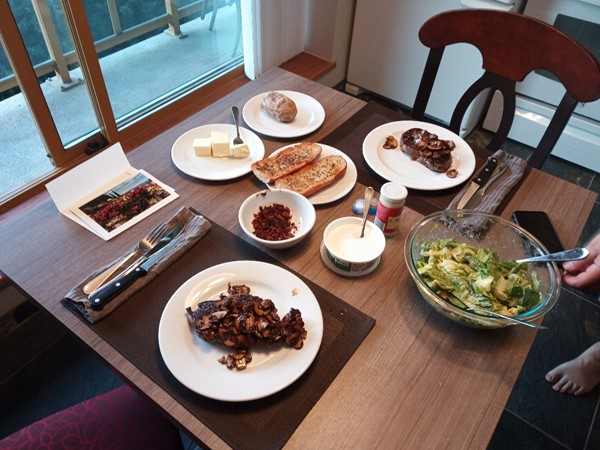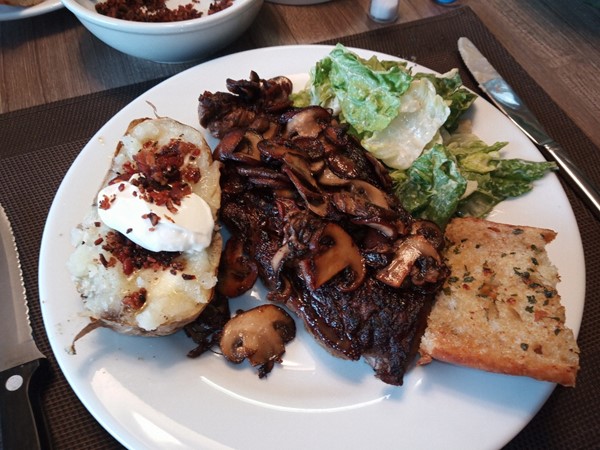 And look what we have for breakfast the next morning!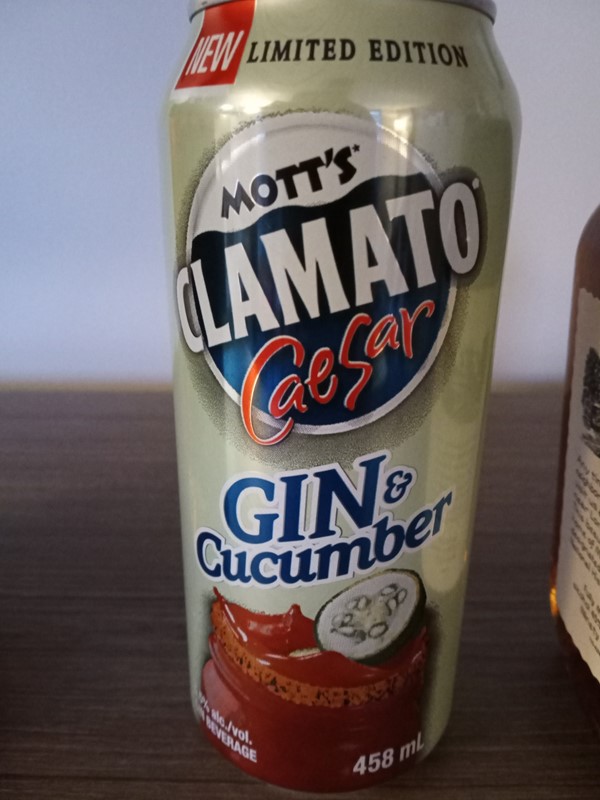 And up the hill, and across the valley we go: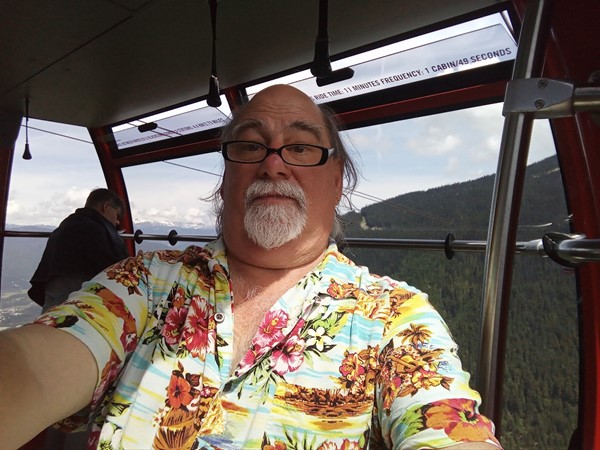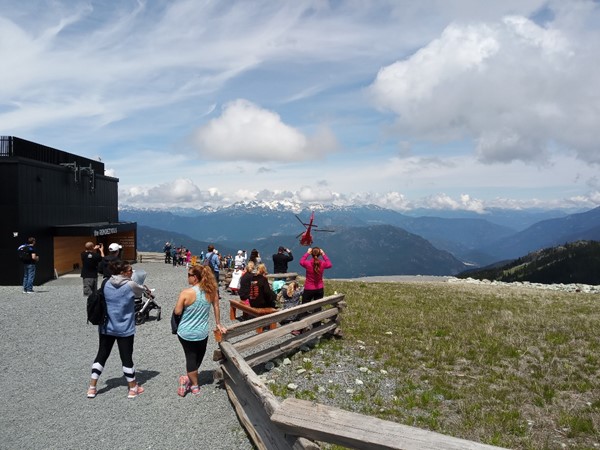 And onto a bus, and up another hill to have a glass of wine…and watch some glacier skiing.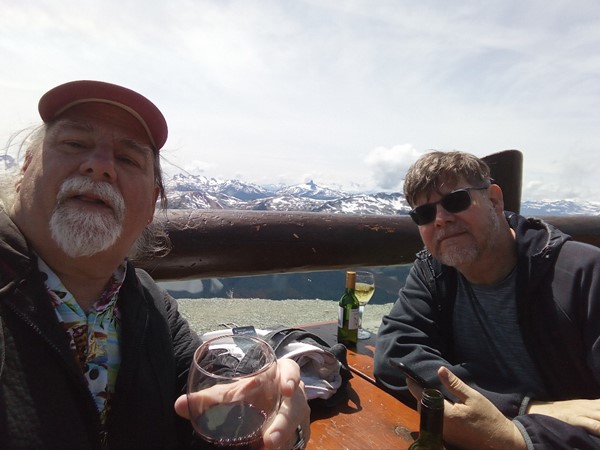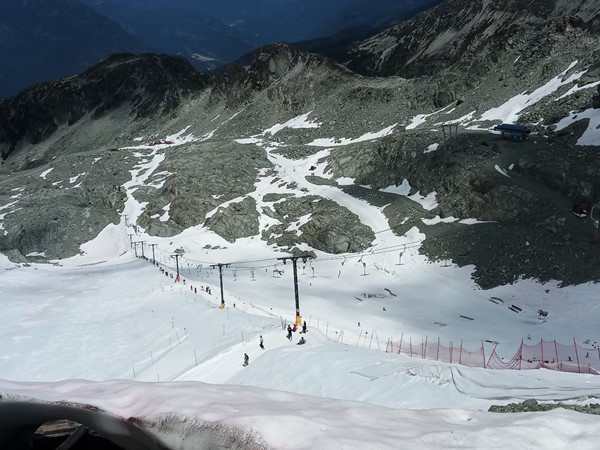 Here is a little video of the way down….
Lunch in Blackcomb Village (Milestones):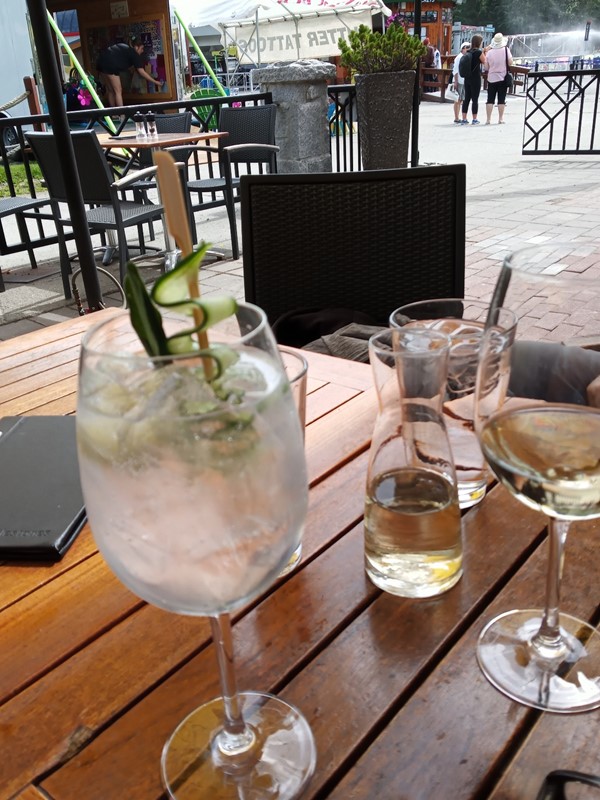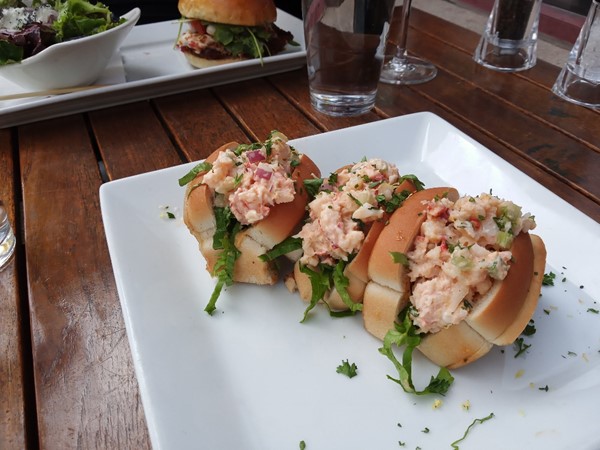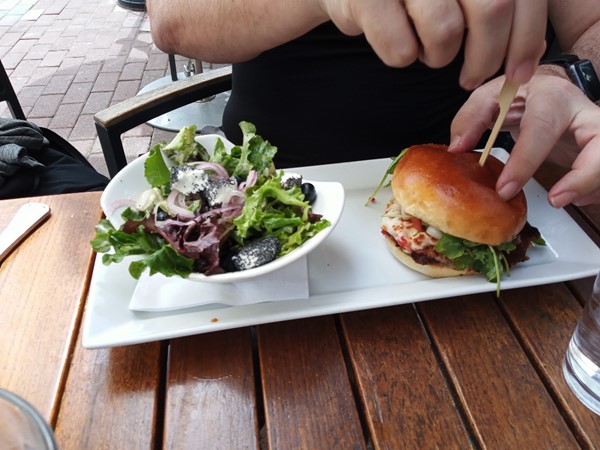 And we saw a bear on the way back up the mountain!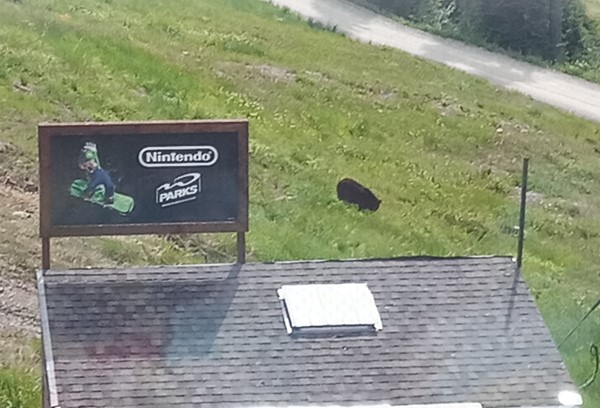 A little more "gondolaing" and down the hill we went to fix our dinner: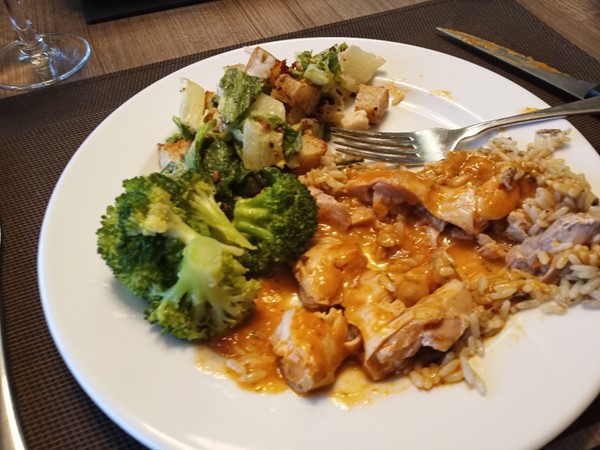 Oh, what a difference a day makes…weather wise.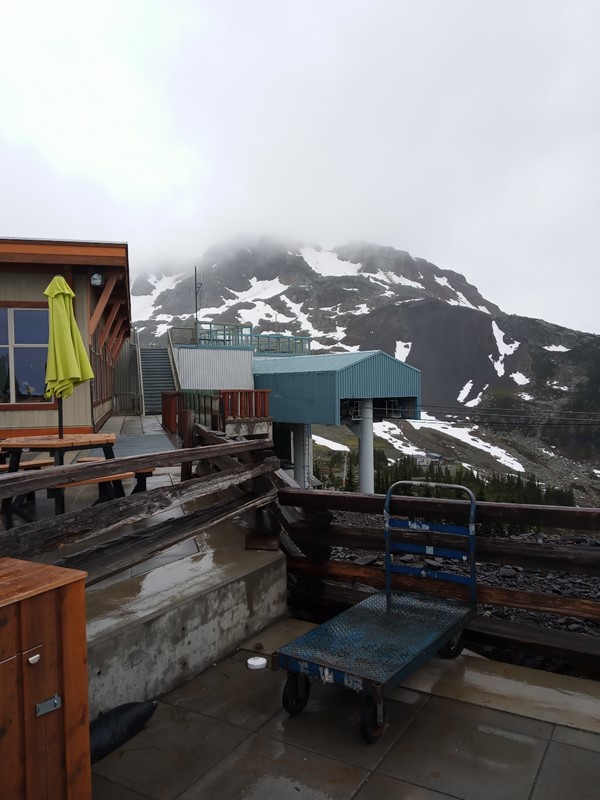 So, we grabbed a little lunch….back at the Umbrella Bar: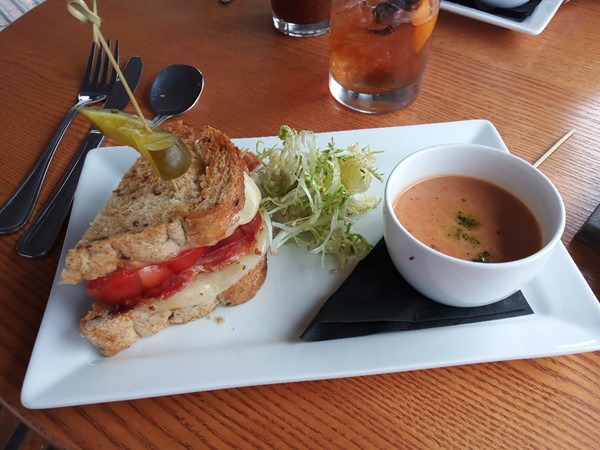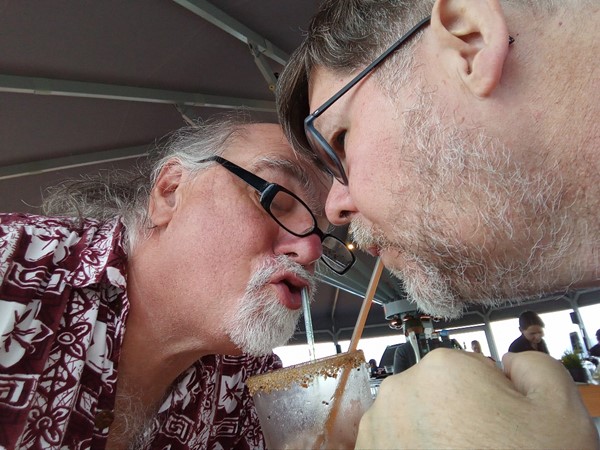 Before heading up Whistler Mountain…in the clouds…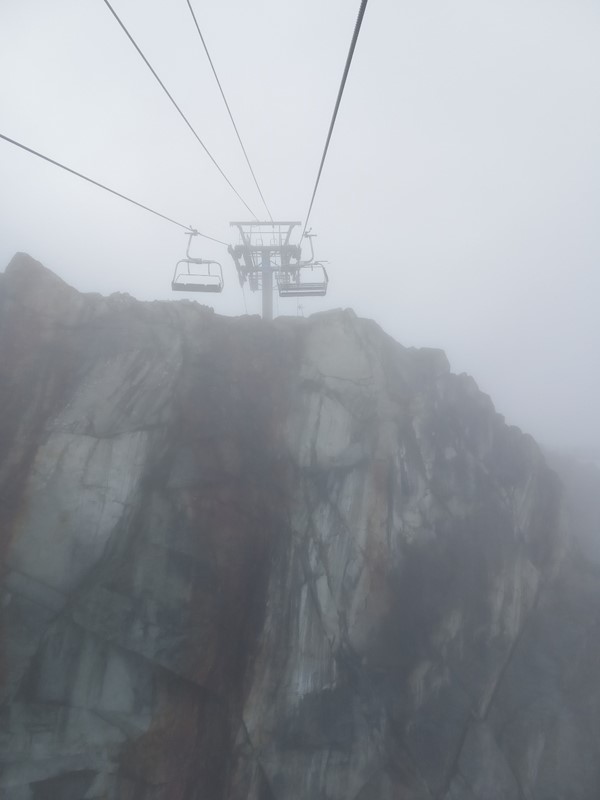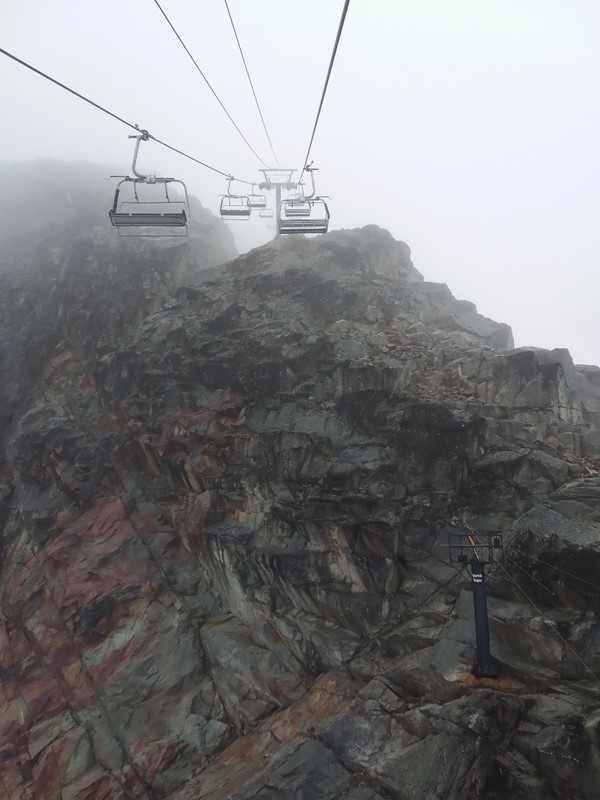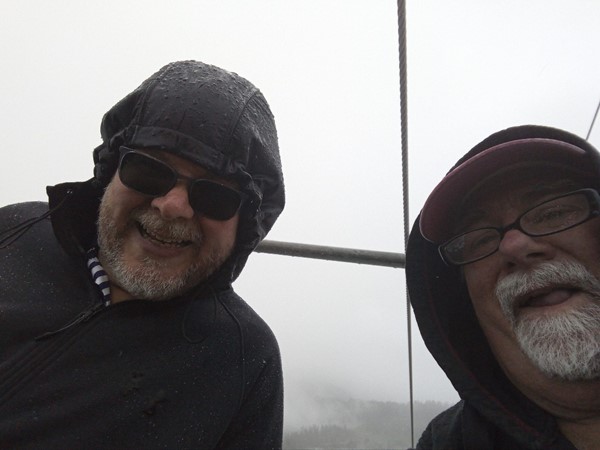 Yep – not a warm day for the middle of July.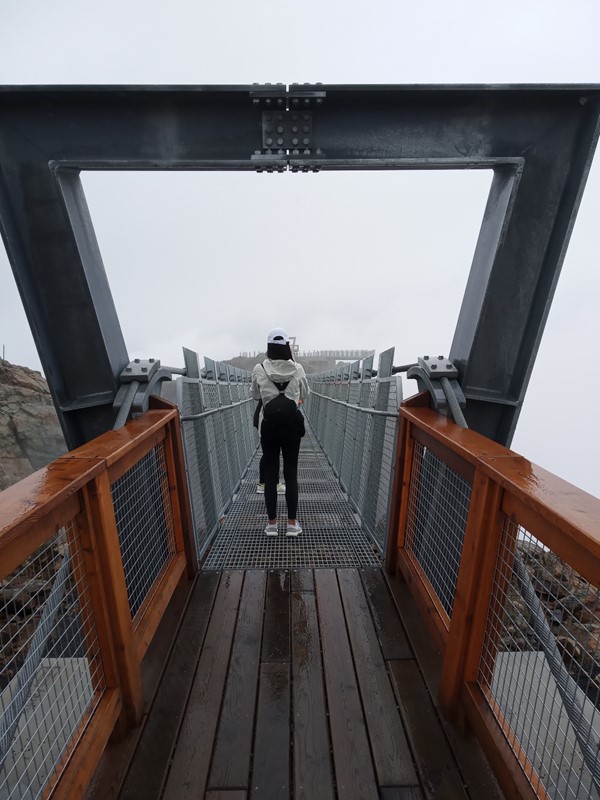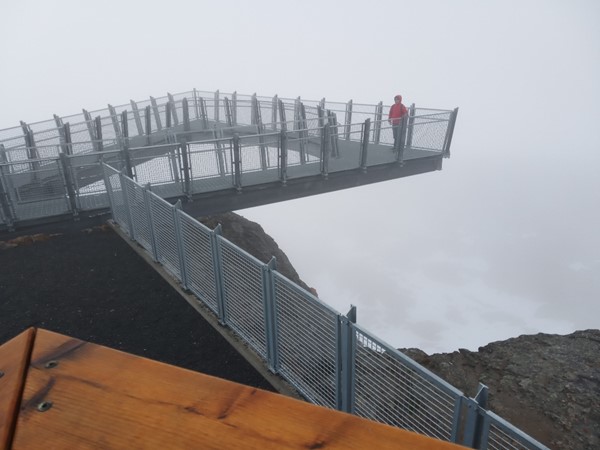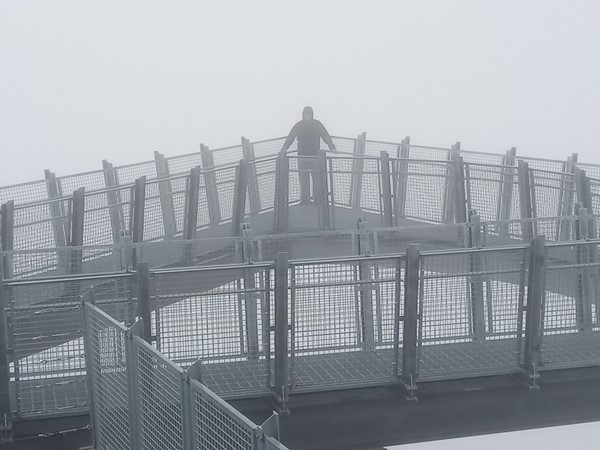 We found a Farmer's Market at Blackcomb Village and grabbed some vegies for dinner.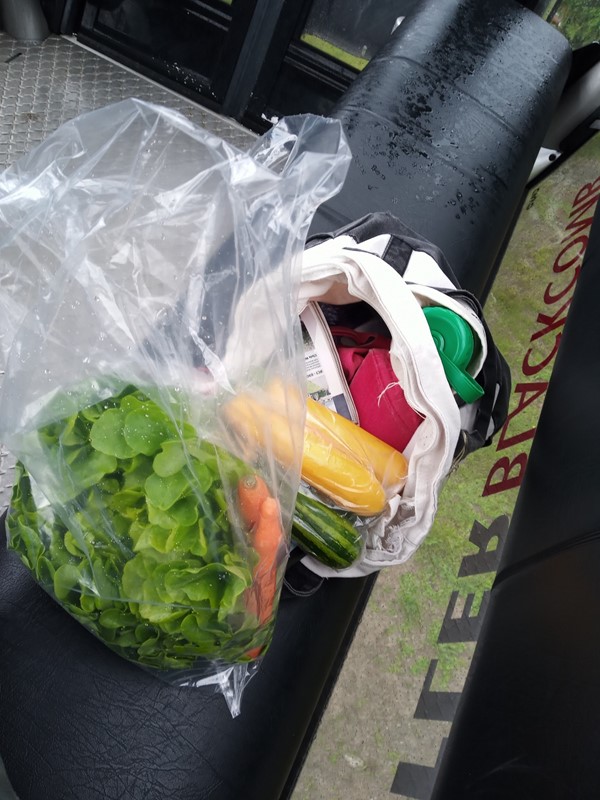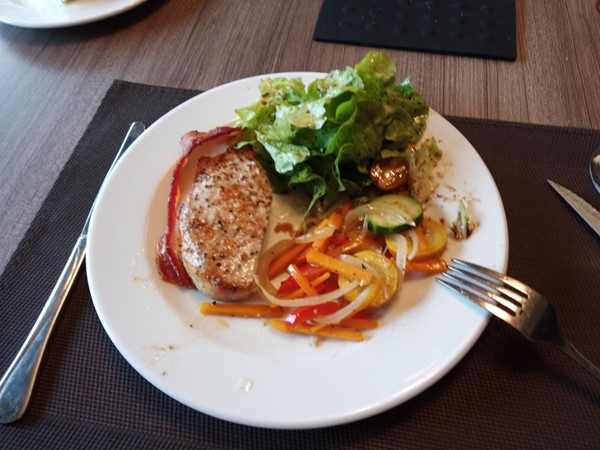 Mick signed up the "The Sasquatch" Zip Line – a little over a hundred Canadian.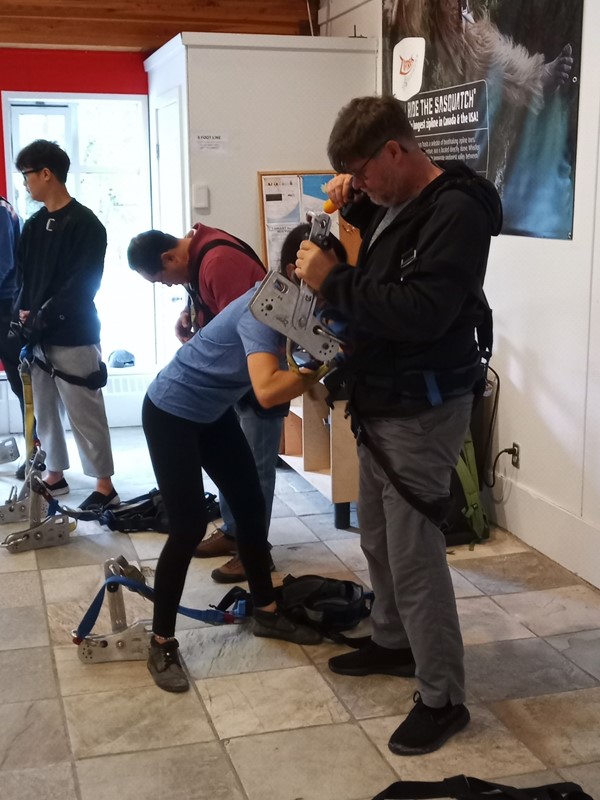 And back up the mountain: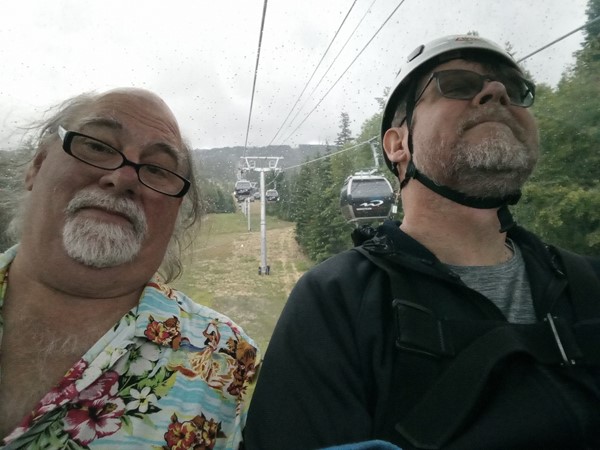 Here is the video of his mountain-to-mountain zipline:
While DancingBear was Zipping, I was Zogging – as in Zog's Dogs.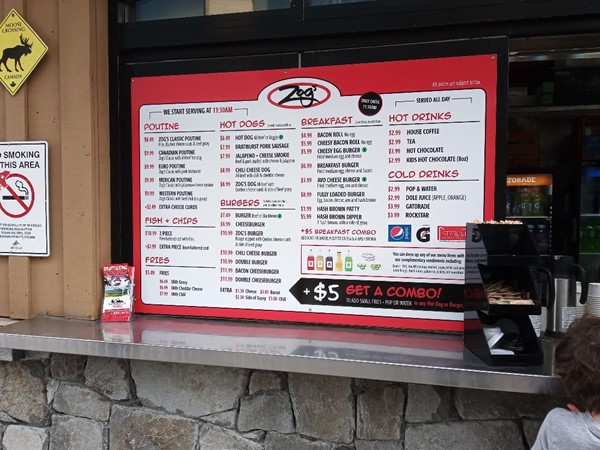 Sadly, not as good as I remembered. And slow to boot.
Before I realized it, it was time to head back to Seattle.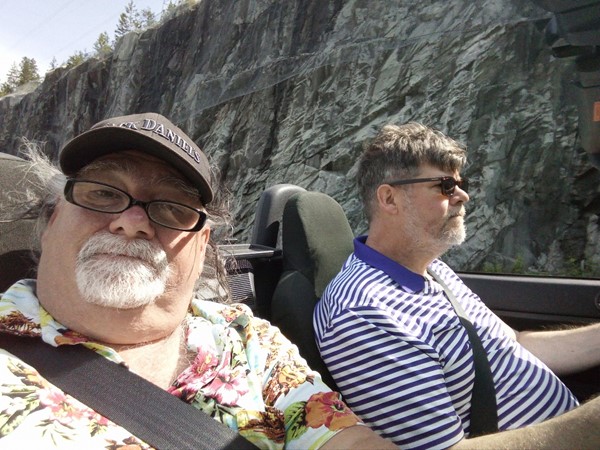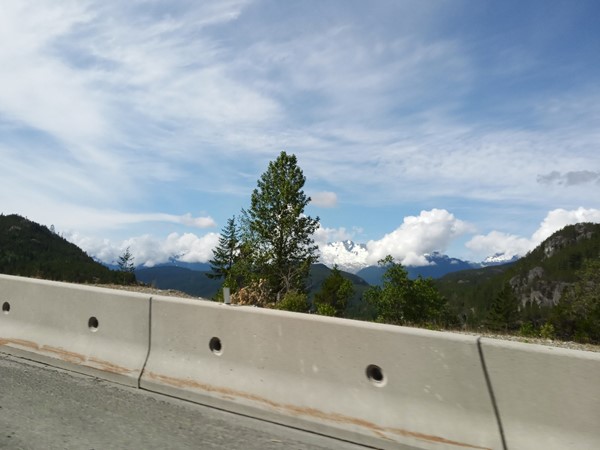 Another trip to Whistler done.
[? ? ?]
For more blog posts, click here.