Last post I showed pictures of the Blue Angels parked – now see them in the air!
This will give you an idea of the viewing platform (aka Jonathan's balcony):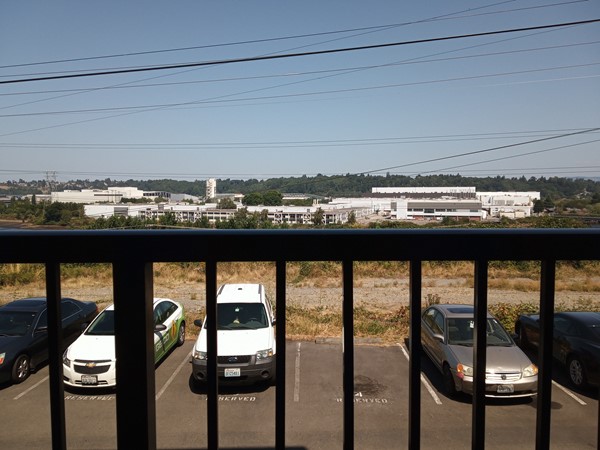 Went online and got the live feed from King County Airport which was holding all traffic while the show was going.
Made some chicken salad and cole slaw on Hawaiian buns, brought over some cocktails. A great way to enjoy the VERY RARE Sunday off when I'm actually in Seattle.
[221.2]
For more blog posts, click here.