In my quest to get to Alaska MVP Gold 75K faster than December, I decided to take a little day hop down to Portland. Even booked it in First (only a few dollars more since they are such short flights) so that I could have my favorite seat on an E175 – which is 1A, which is both a window and an aisle, and for the return, bulkhead aisle in one of the last Virgin America planes (they were bought by Alaska a couple of years ago) that hasn't been renovated. They are much more comfortable than Alaskas, though their new First-Class seats are a step in that direction.
Here is what the numbers look like:
08/30/2019

ALASKA AIRLINES
Flight 1901 PDX SEA

Credited

129

1,371

1,500

08/30/2019

ALASKA AIRLINES
Flight 2662 SEA PDX

Credited

129

1,371

1,500
Last three columns are: Actual Miles, Bonus Miles, Total Miles Credited
The reason for some many bonus miles is that the minimum credit is 500 miles, and as an Alaska Gold MVP 75K I get a 125% bonus on top of that, and since I purchased the ticket in First Class (rather than upgraded), I get another 100% bonus. Whew.
Started the day in the C Concourse Lounge for a bagel-cream cheese and a hard-boiled egg (and some bubbles).
Then onto the plane: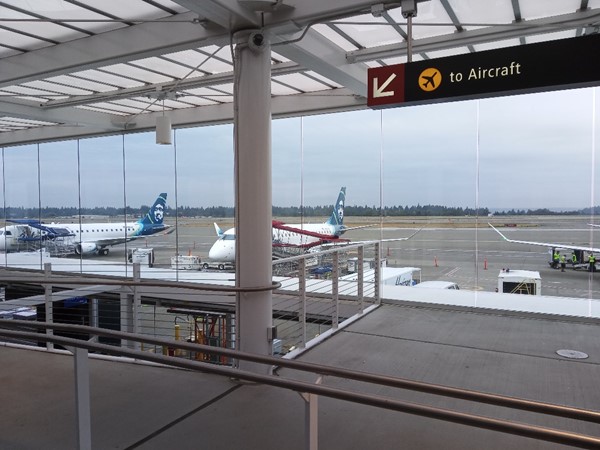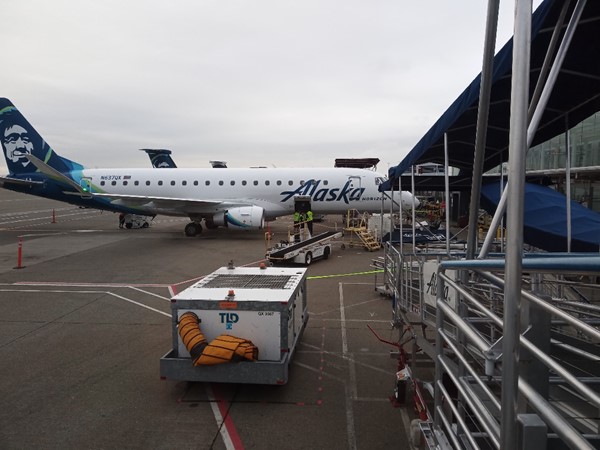 Got settled into Seat 1A – and they came by to take drink orders for the quick flight: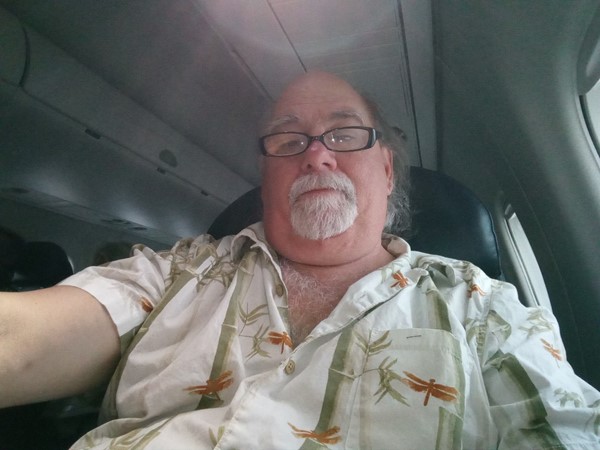 One of the night reasons for getting 1A is that it is both a window and an aisle seat – and it's on the mountain side of the flight path, though it was socked in today: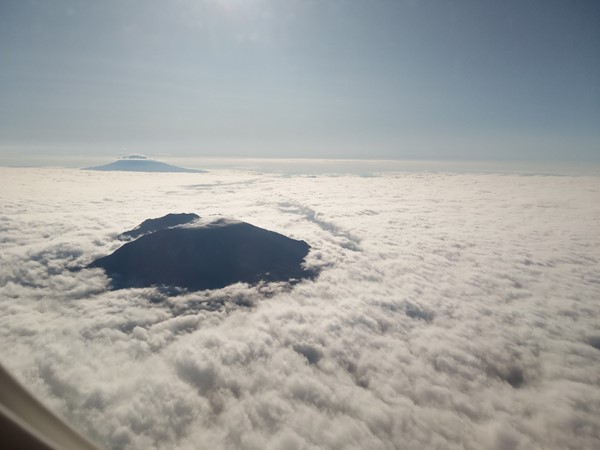 Got to Portland where to docked us at the FAR FAR end of the Horizon gates…got my steps in! And they've remodeled the Portland Lounge over the summer. Still no full bar, but there is now an Espresso Bar in addition to the beer and wines.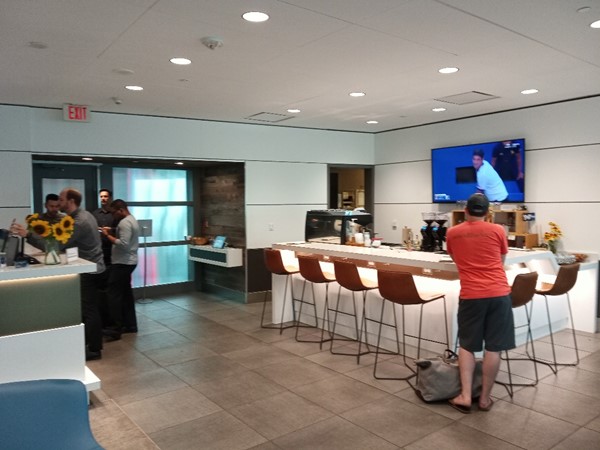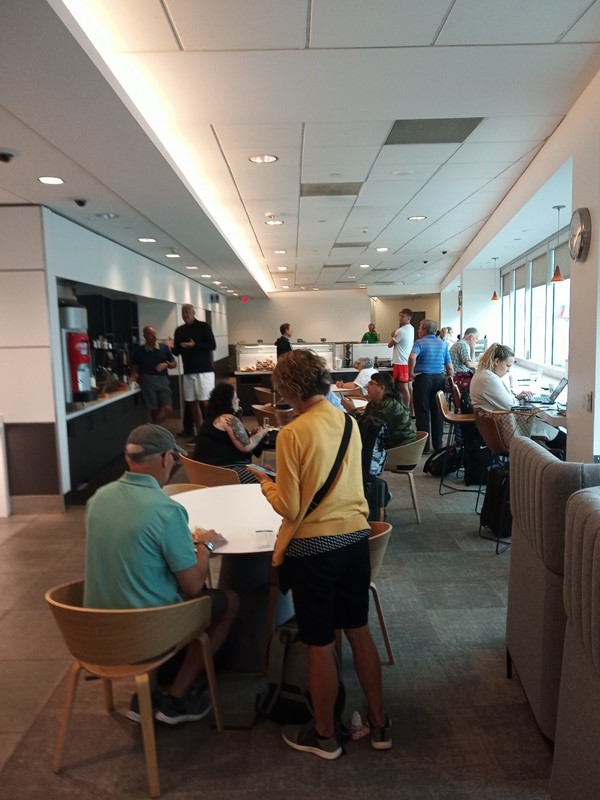 The footprint didn't change, they just knocked out a conference room, turning it into a small administrative office, and put the check-in desk was, turning the former check-in desk into the espresso bar. It really opens the place up. Much lighter and airier.
After a couple of hours, it was back on the plane, which, being a full-size jet, was parked just across from the club.
And this is the former Virgin America First Class seat that I was talking about: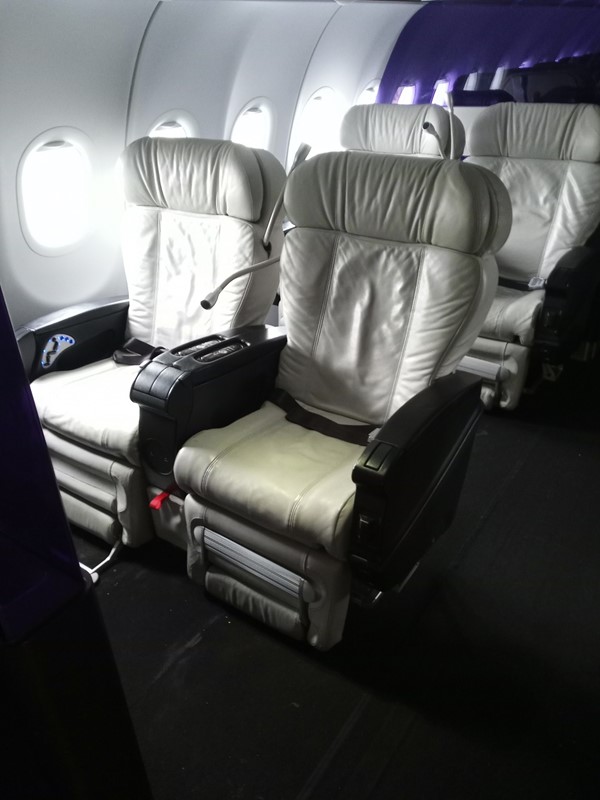 And now with me in it!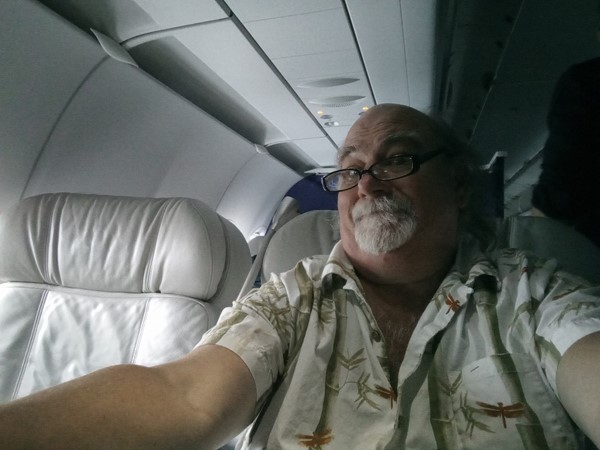 Got back to Seattle right about the time my buddy, Shua, got off. He works at Florette, which is affiliated with Café Flora in the Madison Valley. Went back to the C Concourse Lounge to hang out and wait for him.
Yes, they've added an espresso section to this lounge as well – the test for the concept was at the JFK Lounge.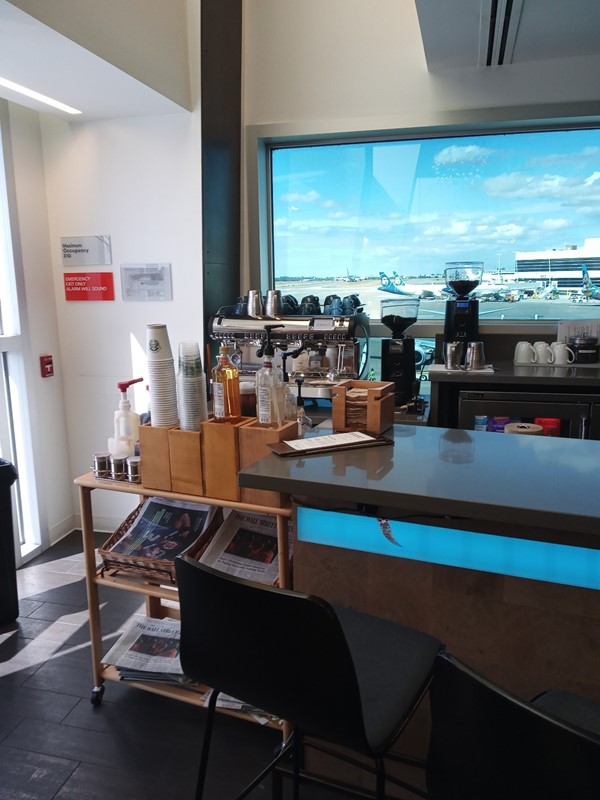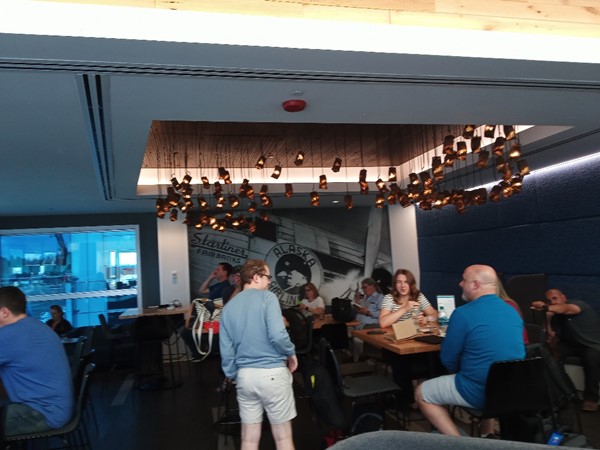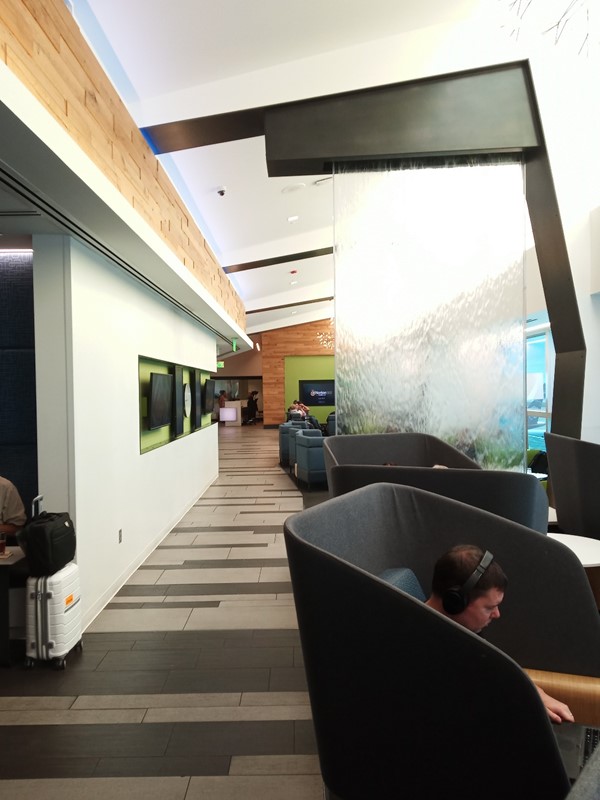 And Shua finally made it during my third cocktail!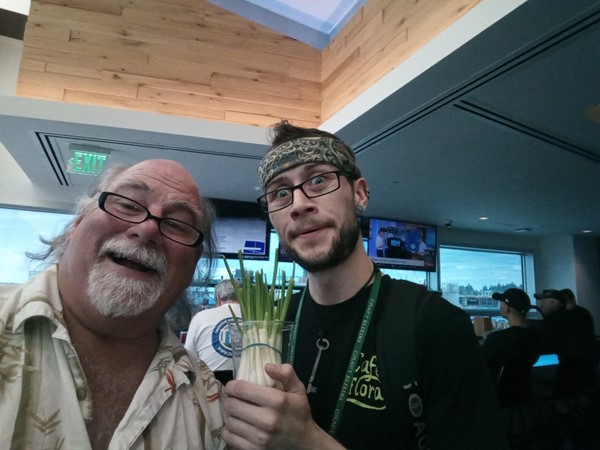 Last year I'd taken him into the United Club when I was on my way to Barcelona, and now I have a goal to get him into all the private lounges at the airport he works at, since as an employee he doesn't get access to them.
Had a cocktail and a snack (no, not the green onions he is bringing home from work), walked down the beginning of C/D Concourse, popped in that lounge to show him around (it's a two-floor affair), had another cocktail and some soup, and then took the train to the newest of the Alaska Lounges, the monstrous one on top of the North Concourse (see my review a couple of posts ago).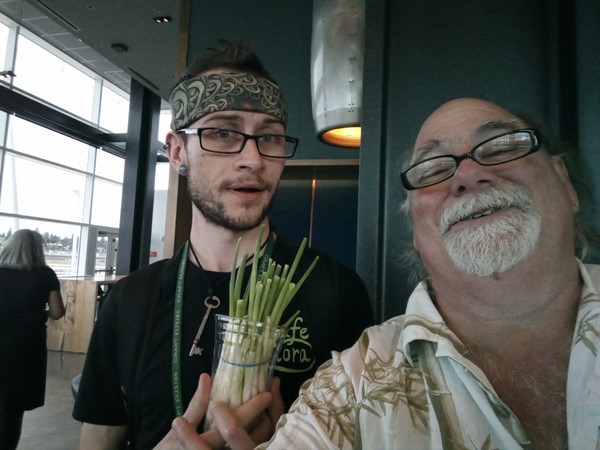 It was a fun day of playing around in airports/planes/clubs.
Curious where else I'm off to in the future?
| | | | |
| --- | --- | --- | --- |
| Purchased reservations | Departs | Confirmation code | Check-in  |
| Seattle (SEA) | Fri, Sep 6, 2019 |   |   |
| Kansas City (MCI) | Tue, Sep 10, 2019 |   |   |
| Denver (DEN) | Tue, Sep 17, 2019 |   |   |
| Ho Chi Minh City (SGN) | Mon, Sep 30, 2019 |   |   |
| Honolulu (HNL) | Mon, Oct 14, 2019 |   |   |
| Seattle (SEA) | Fri, Oct 18, 2019 |   |   |
| Bogota (BOG) | Mon, Jan 27, 2020 |   |   |
| Tokyo-Tokyo Narita (NRT) | Mon, Mar 2, 2020 |   |   |
| London-Heathrow (LHR) | Tue, Mar 10, 2020 |   |   |
Still have to figure out my trip to Santa Fe in December to see sis/bro-in-law and The Colonels, And Shanghai to visit a friend who is teaching there.
Added bonus for today – I hit the Safeway discount racks on the way home. Here is the score:
And the savings.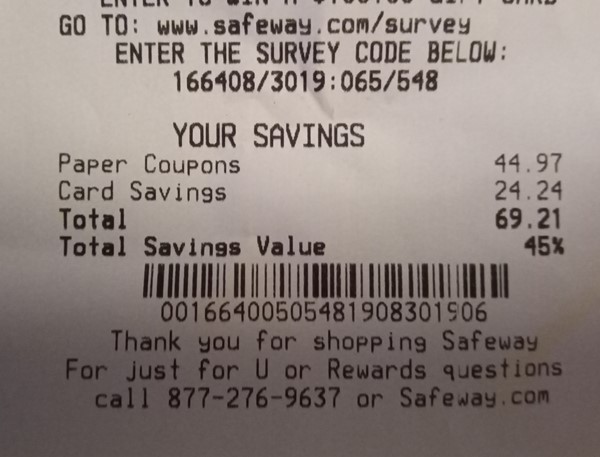 Well, that it for today's post.
[? ? ?]
For more blog posts, click here.