Back in Saigon after our couple of day in Da Nang, it's off to the hotel after leaving Sean's place to drop the bags and find an early lunch.
Gold Fish was the answer (the restaurant, not the children's snack: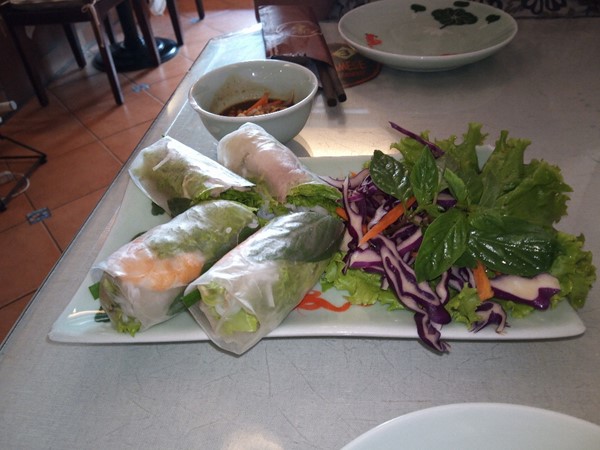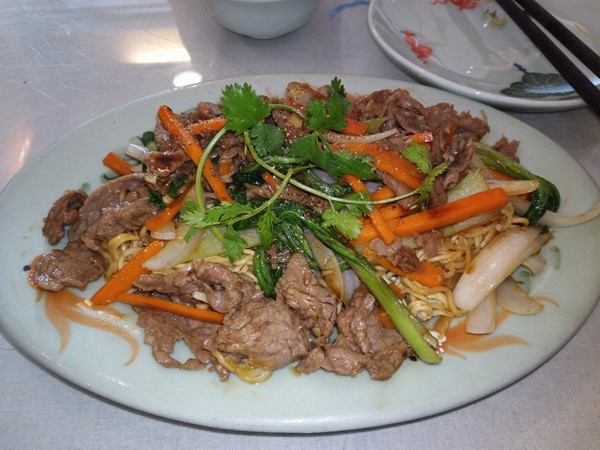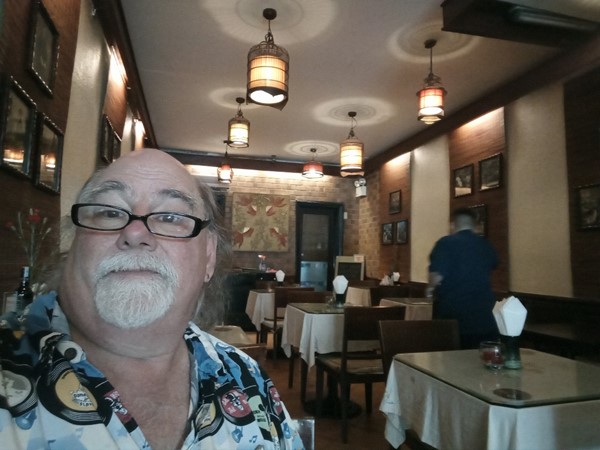 Yummy food at 10am when most lunch places were still closed.
After lunch, we were off the The Independence Palace, also know of the Reunification Palace, which is what I should have put into the Grab app as we ended up in a definitely not touristy neighborhood. There was a temple there, though this is the worst possible shot of it – drunk tourist shot, and it's too early to be drunk: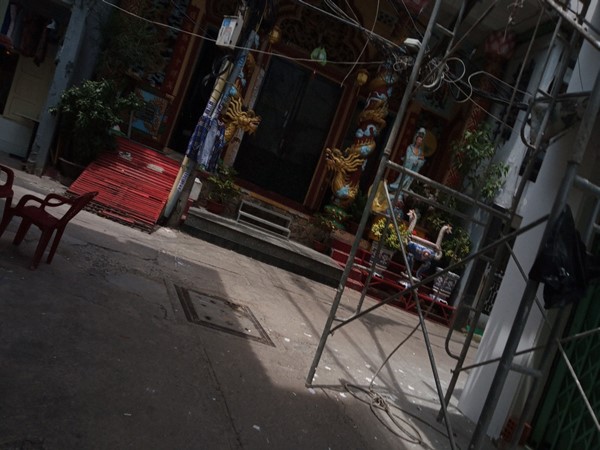 So, we Grabbed again to where we should have been, only to find that they have "odd" hours. Then close for an hour at lunch. So, we killed time until 1pm with iced Vietnamese coffee at Coffee Bean & Tea Leaf (oddly, a US chain, so the bathrooms were clean and the wi-fi quick).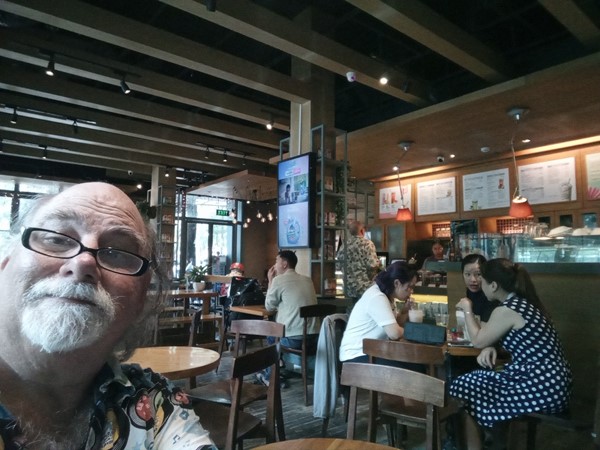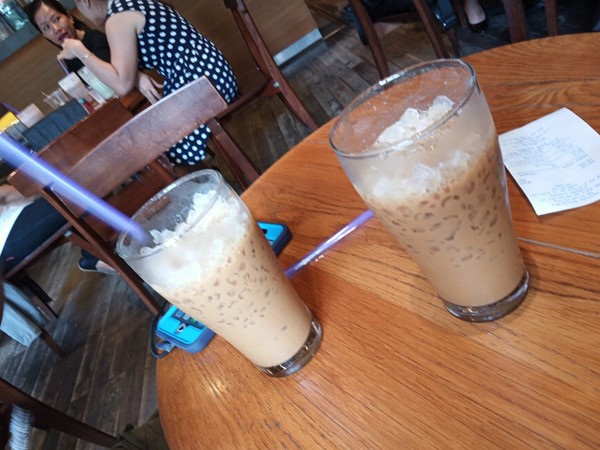 It was across a nice park from the palace…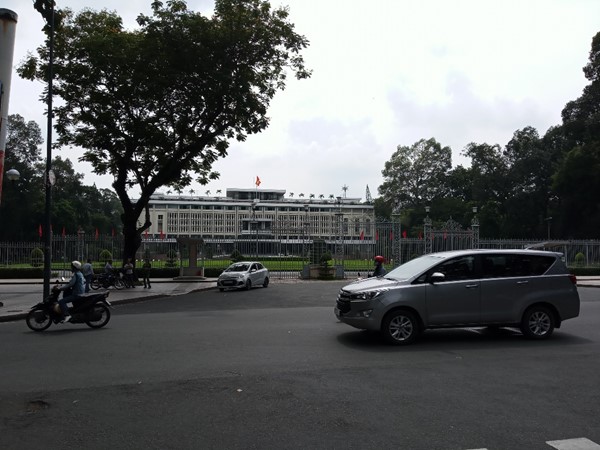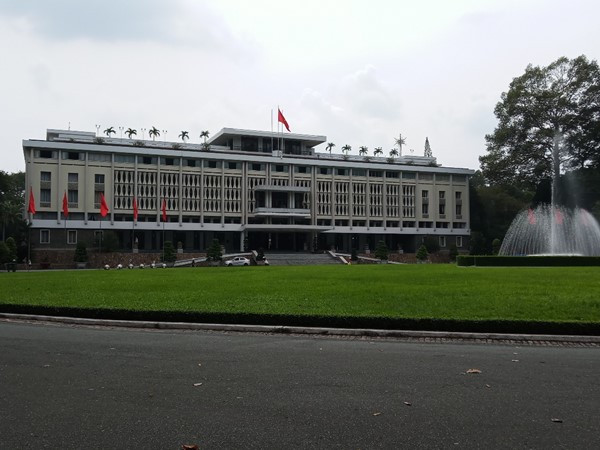 I'd been here two and a half years ago with Sean. It was the residence and official offices for the South Vietnamese government. You can tell by the number of formal rooms: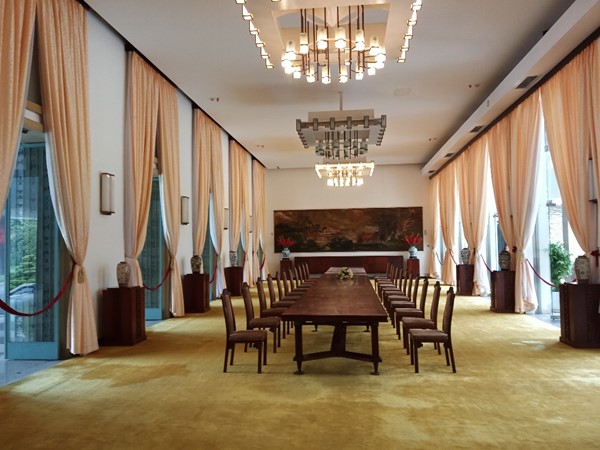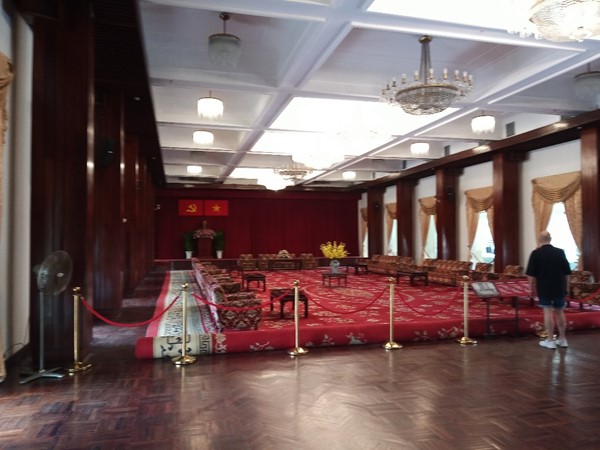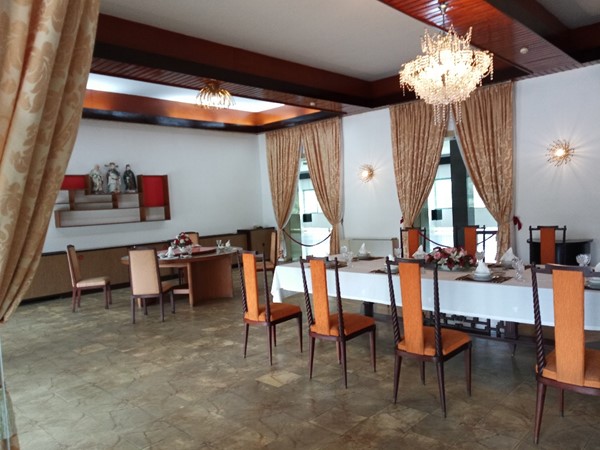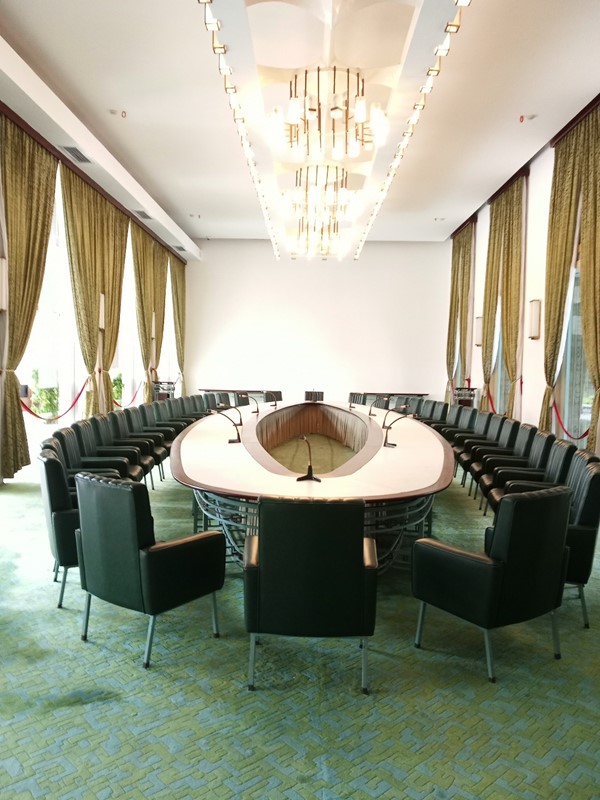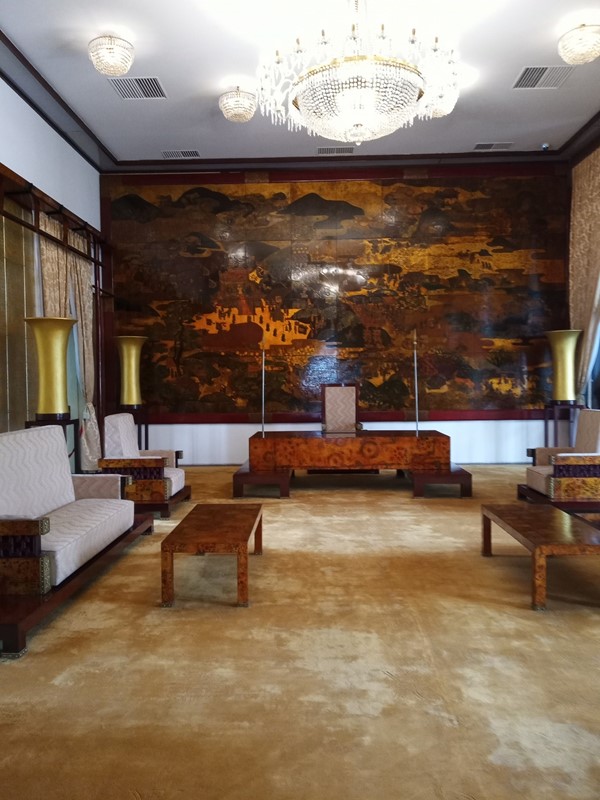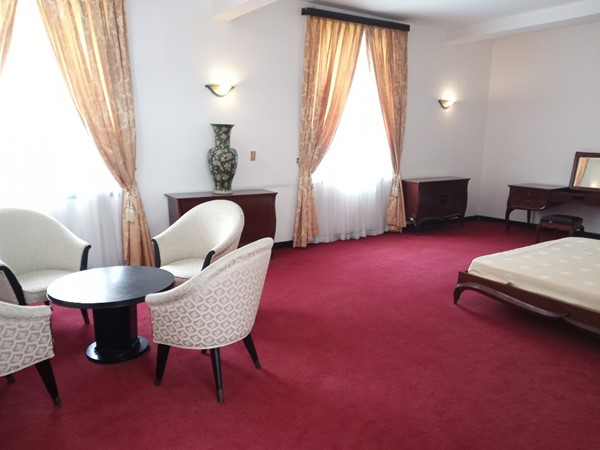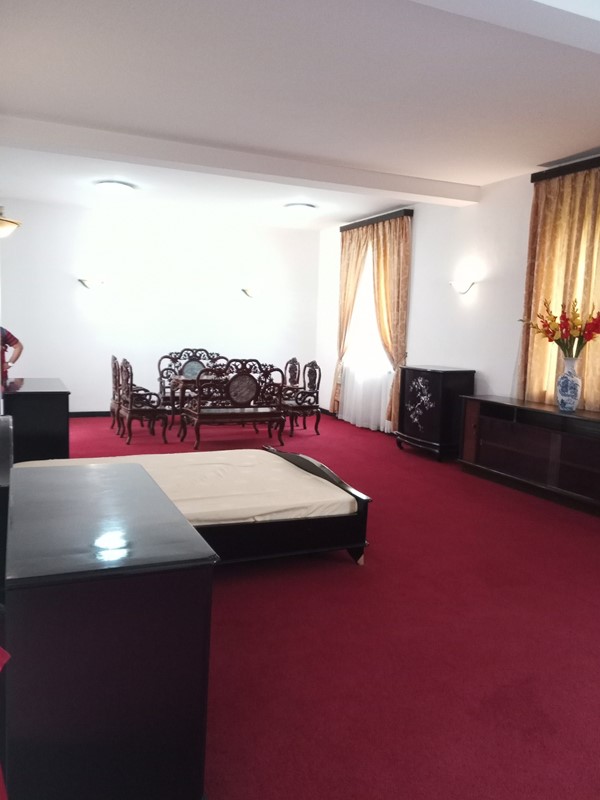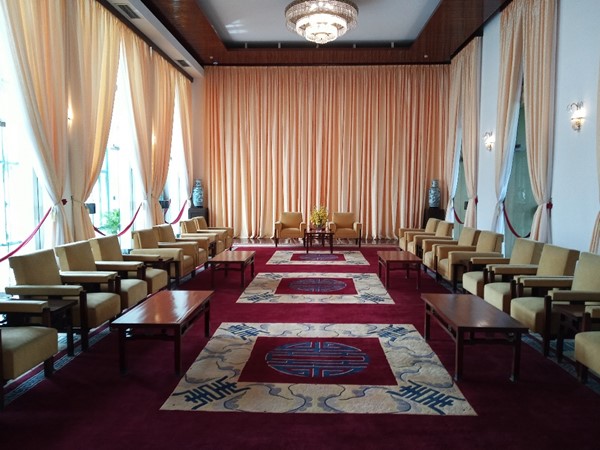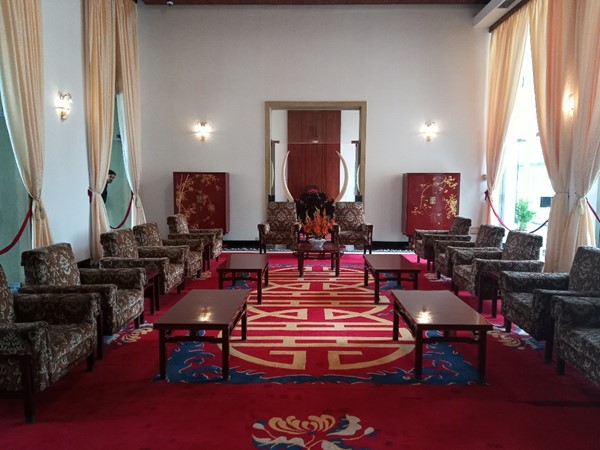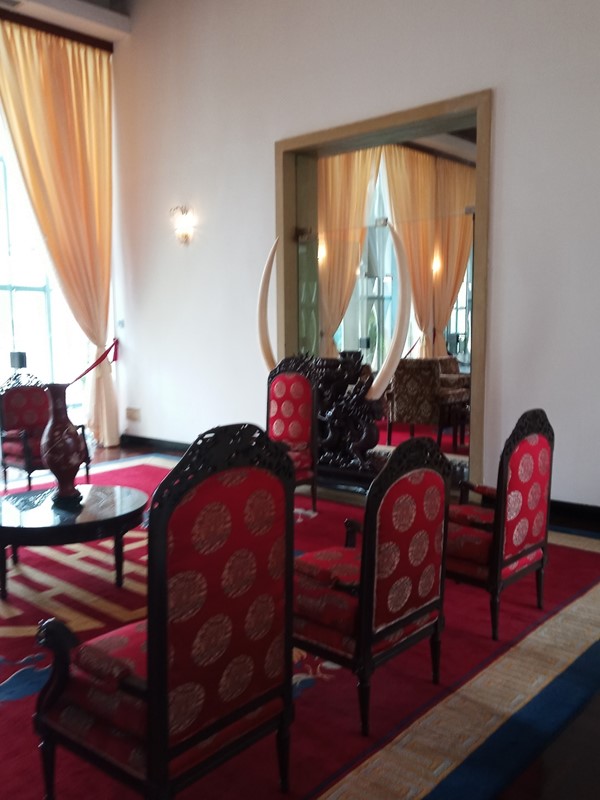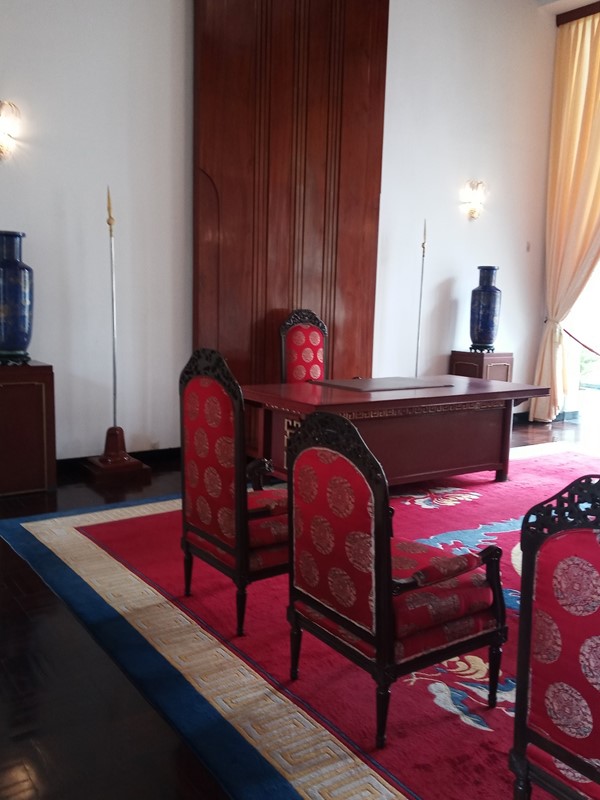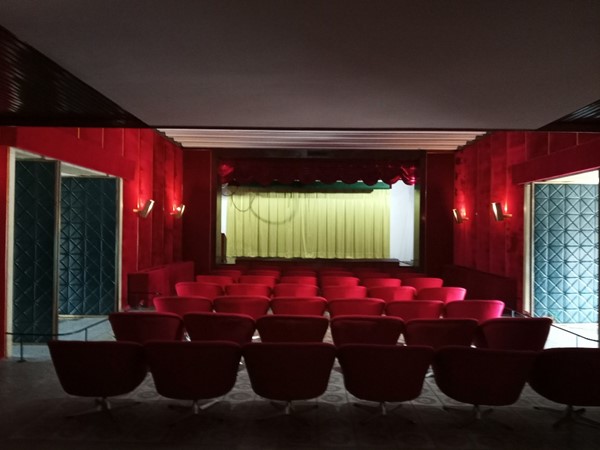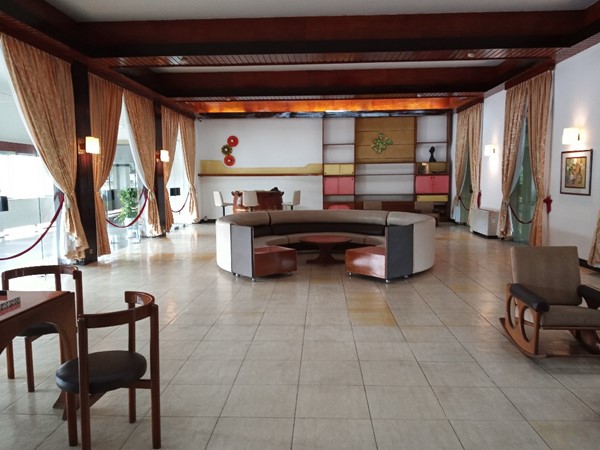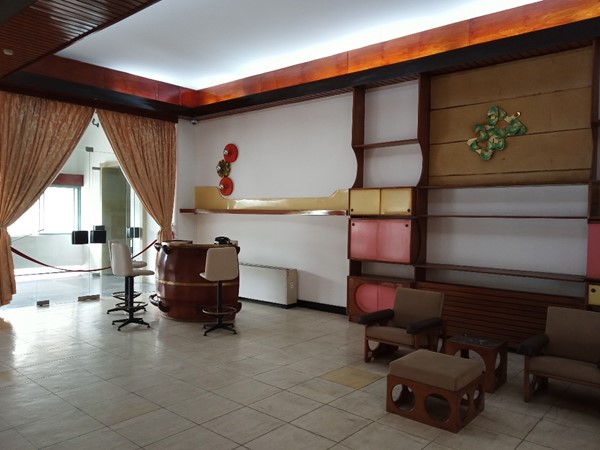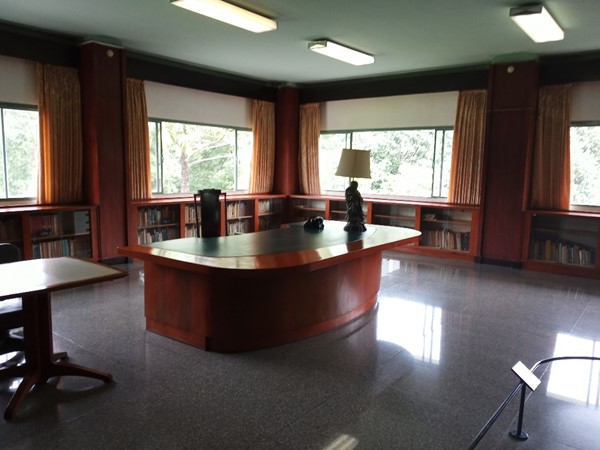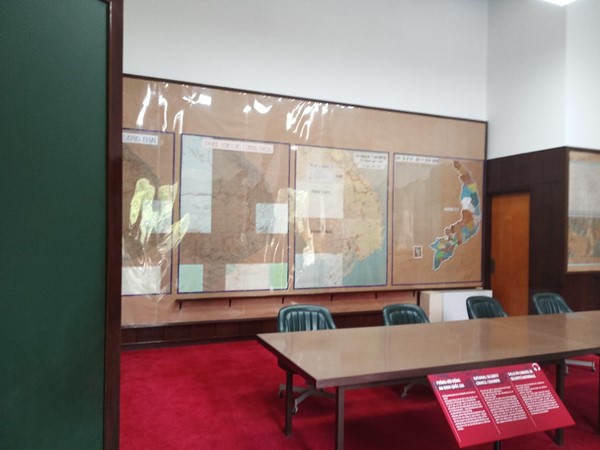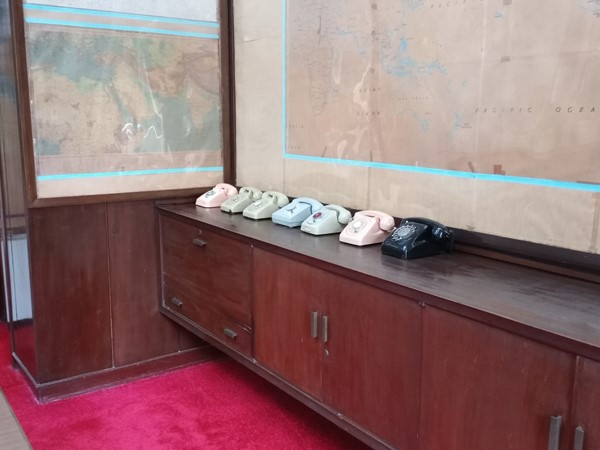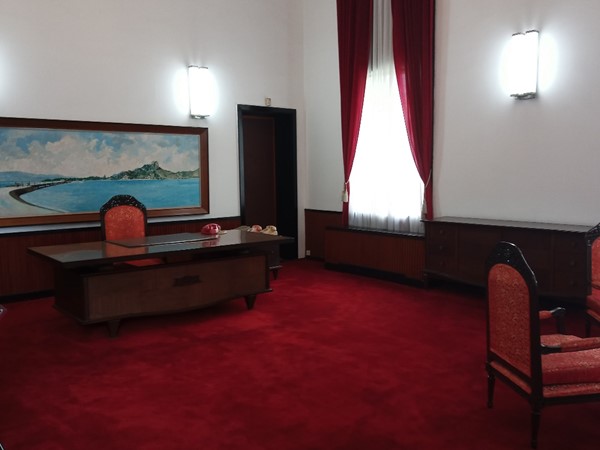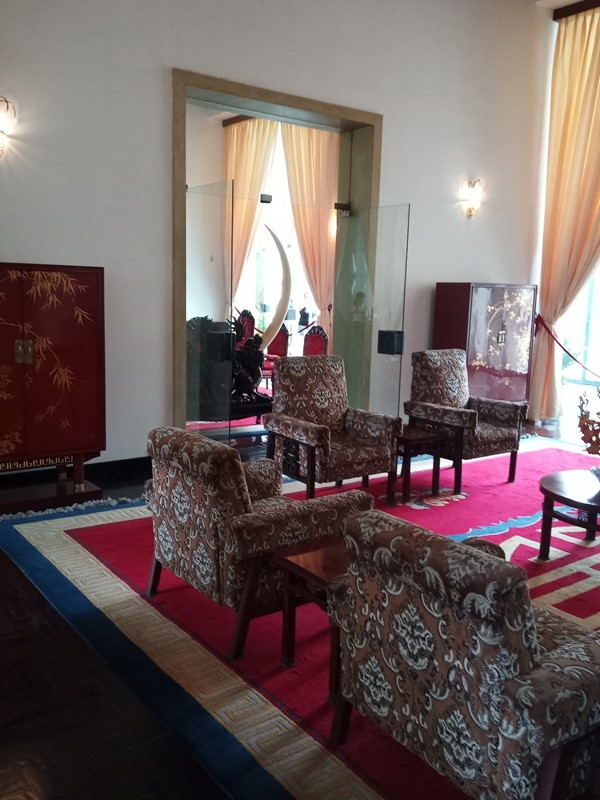 A closeup of the exterior reveals a design esthetic that reminds me of the Hawaii State Capital: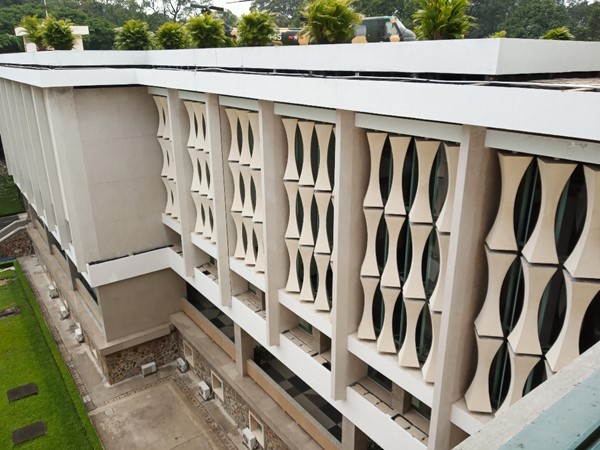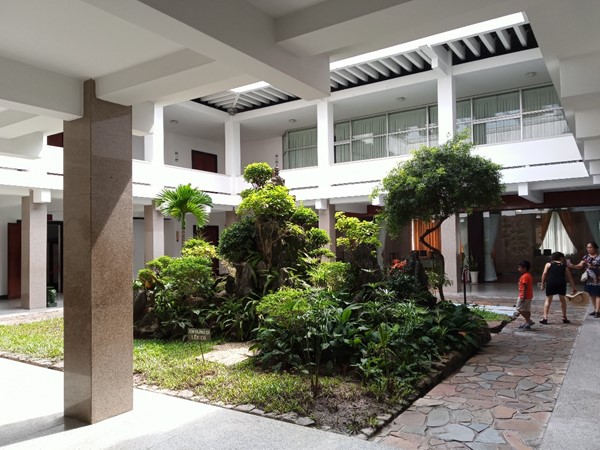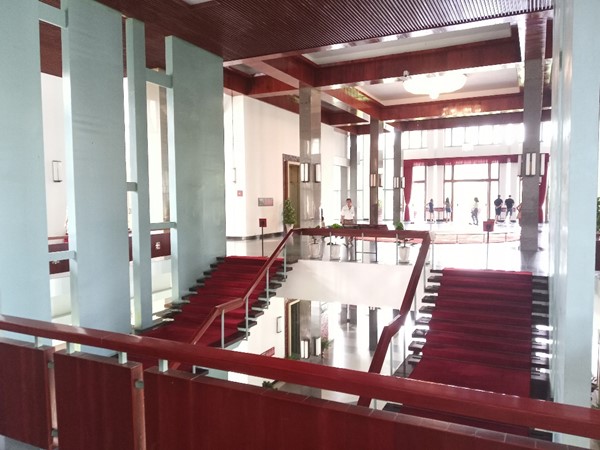 And the rooftop heliport…
But then there is the behind the scenes parts of the palace, like the kitchen, which filled me with envy. Four burners, a griddle, and ovens on BOTH sides.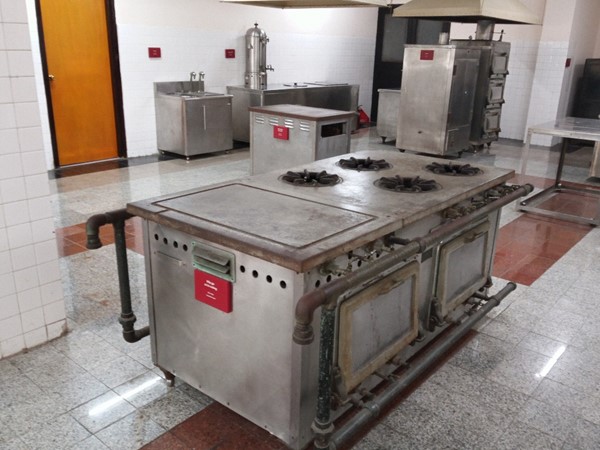 Too bad I don't have room for this!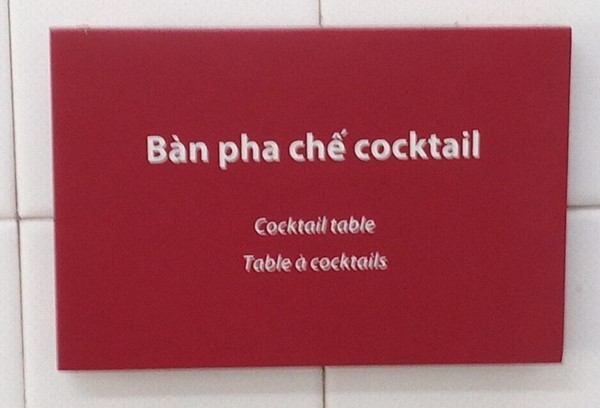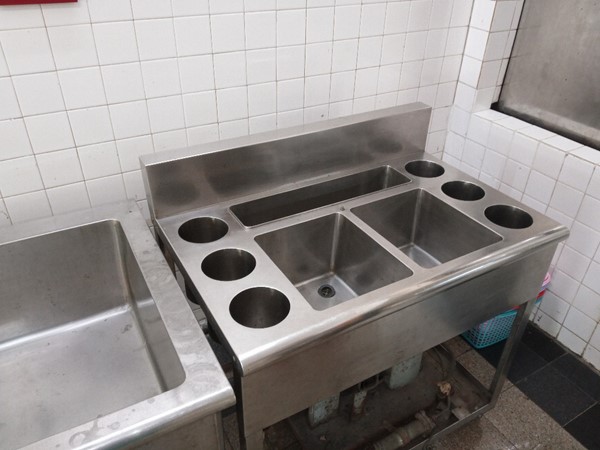 And my brother Jon would love those GIANT woks!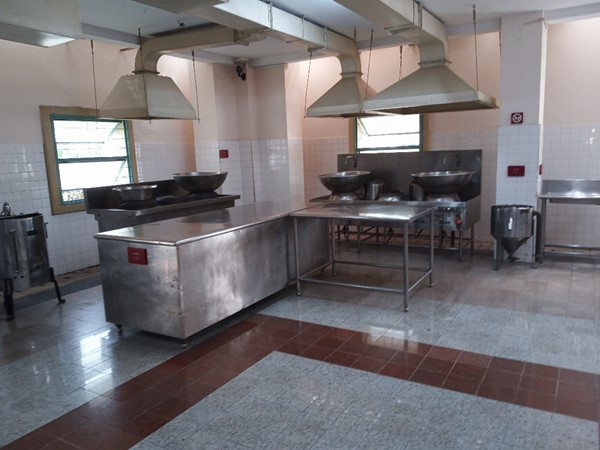 Sadly, the "bunker" was closed when we were there – but it was where they "sheltered in place".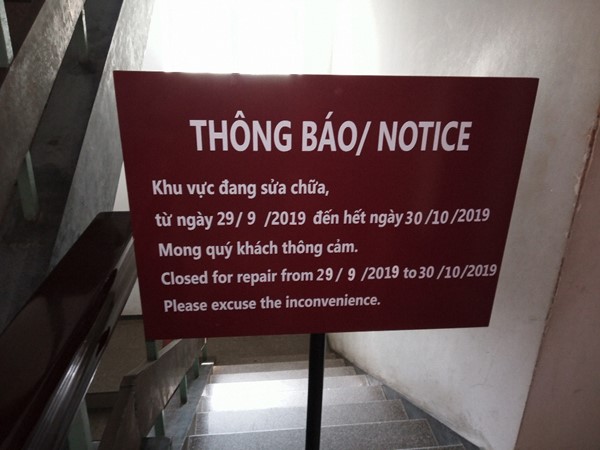 And there are massive grounds to explore….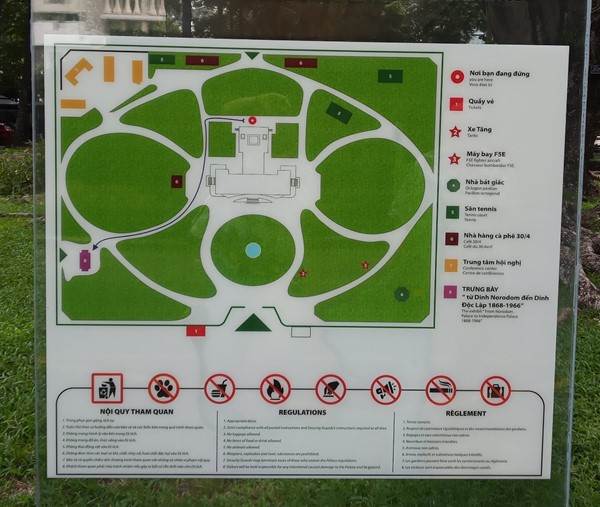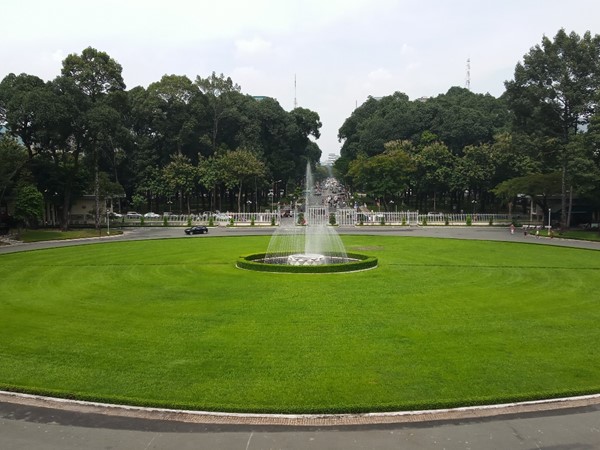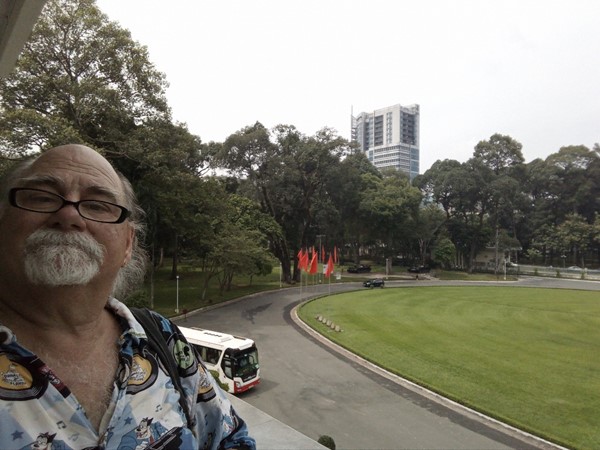 And then random vehicles…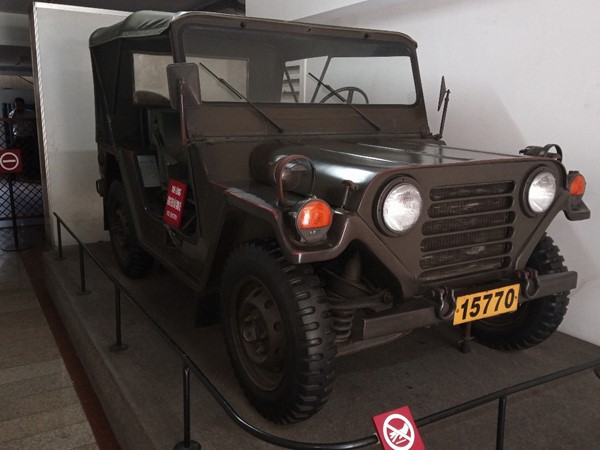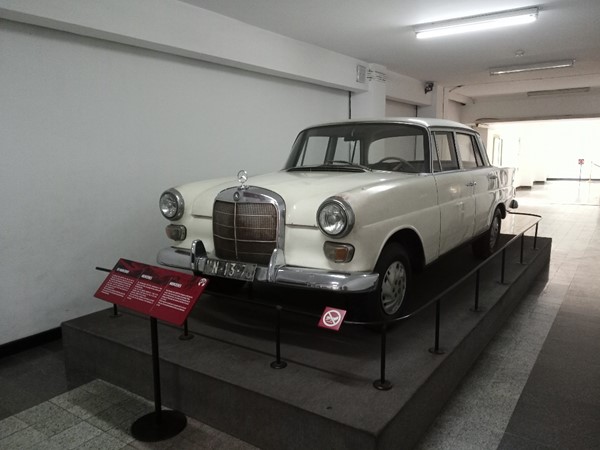 And my favorite, the shooting range!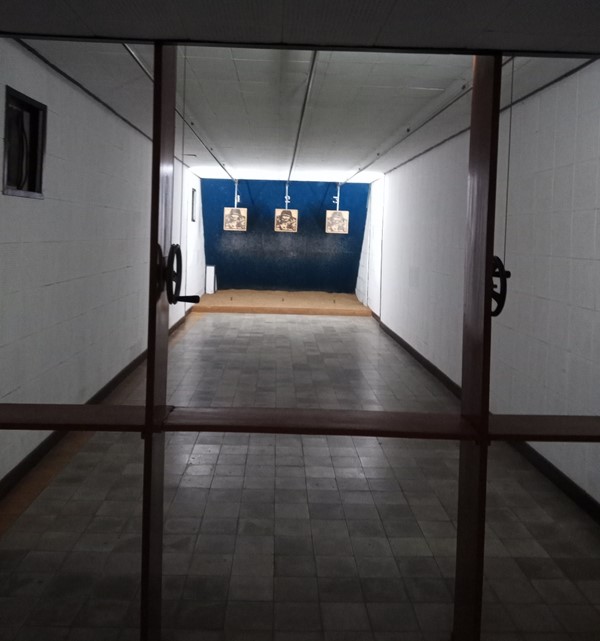 After the tour, Michael and I headed back to the hotel to formally check in. Formally is an odd thing in Vietnam – they take a photocopy or a cell phone picture of your passports, and hand you a key. No credit card for damages/mini-bar stuff. Just hand you the key. I should mention that I booked both our Saigon hotels on Expedia with cancellable rates.
Our hotel is the Luxury Hotel! And we are in a VIP Suite (that smells slightly of smoke). I think we have the stereo and speakers covered!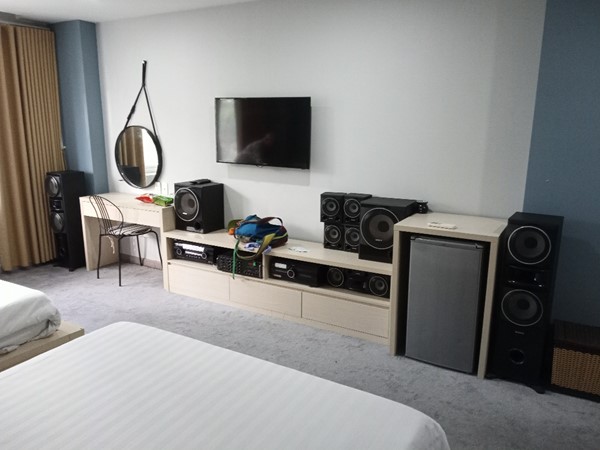 And in case we forget: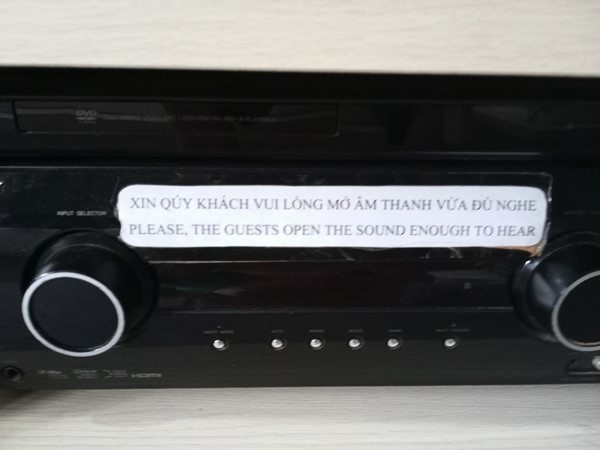 Two beds and a sitting area: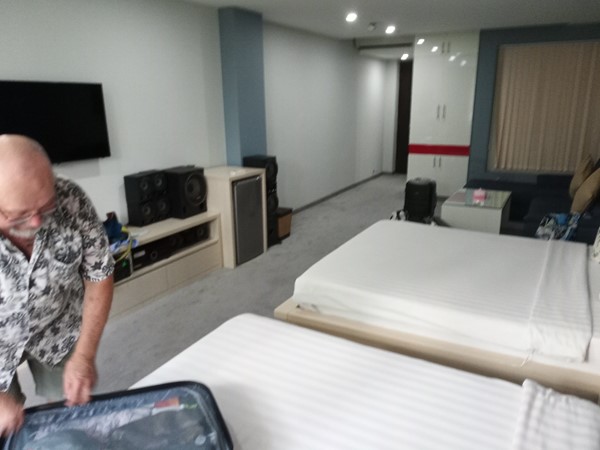 And the bathroom: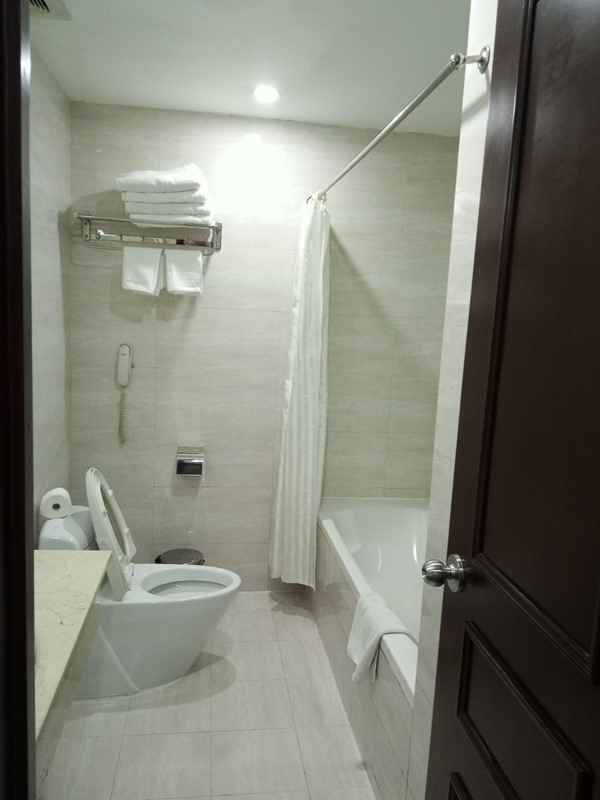 Michael went out for supplies to tide us over to dinner – which Mike is joining us: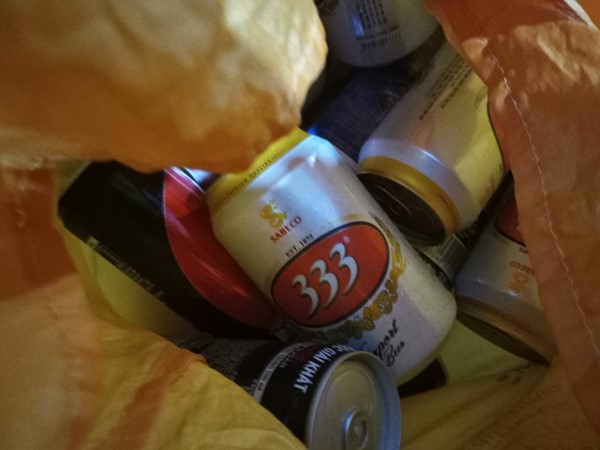 They had a couple of beers; I had a couple of cocktails before heading out to see what was available – and we ended up in the night market (which was on Michael's wish list).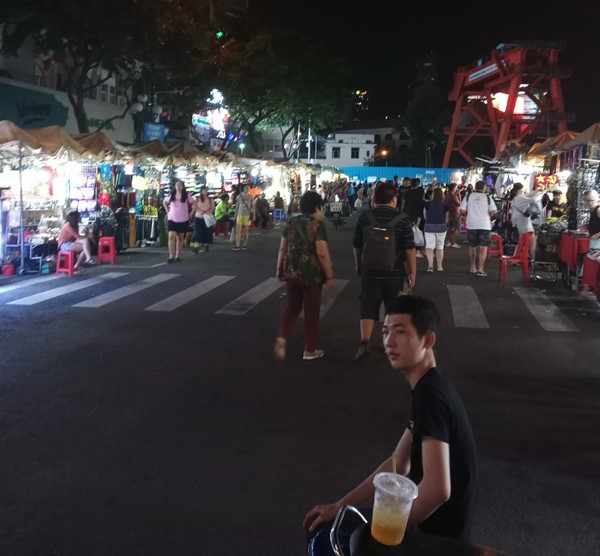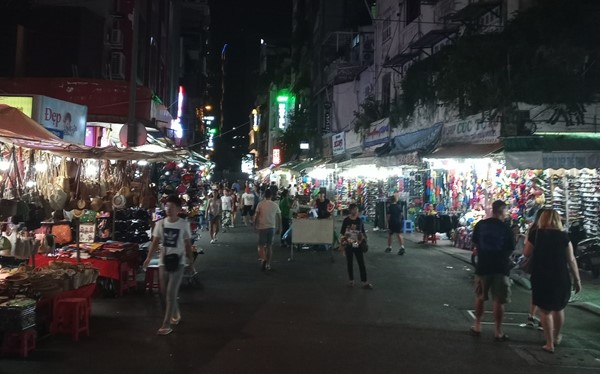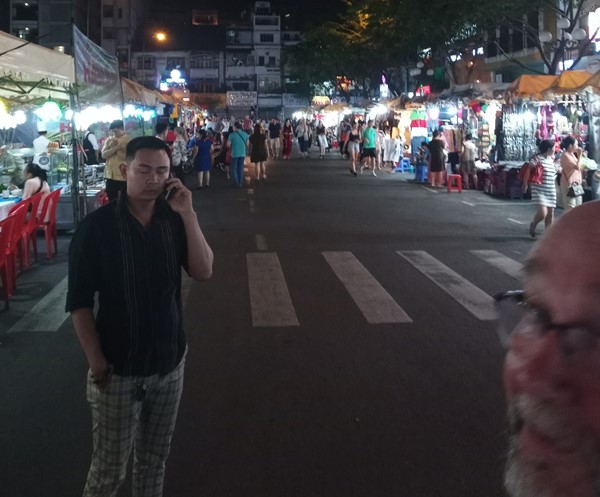 That is going to be our restaurant on the right!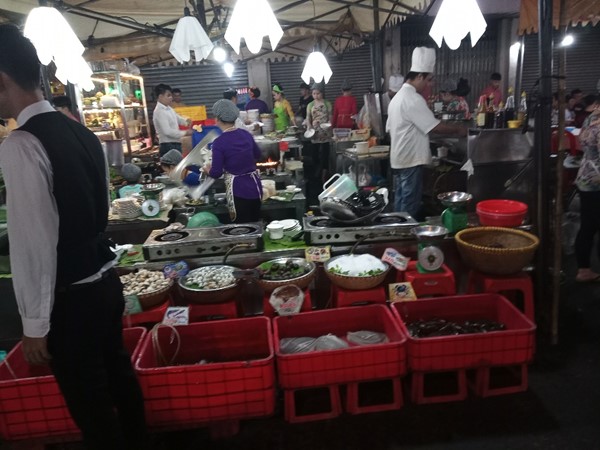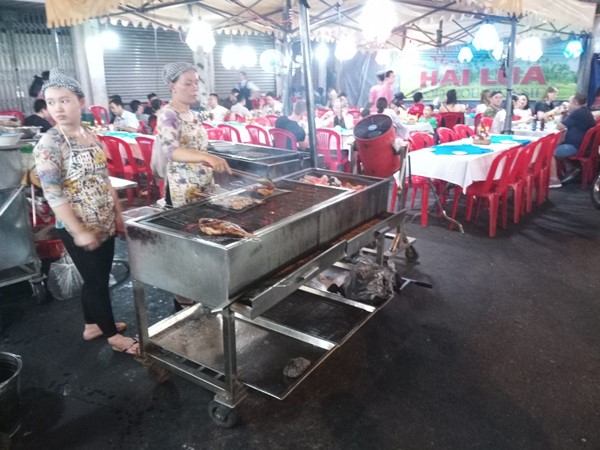 And it's sort of like eating in a circus!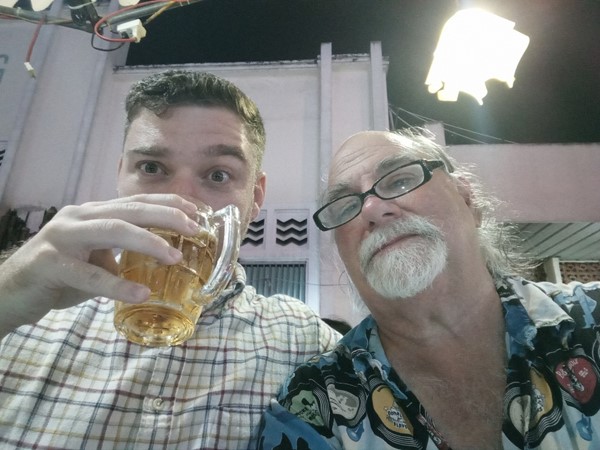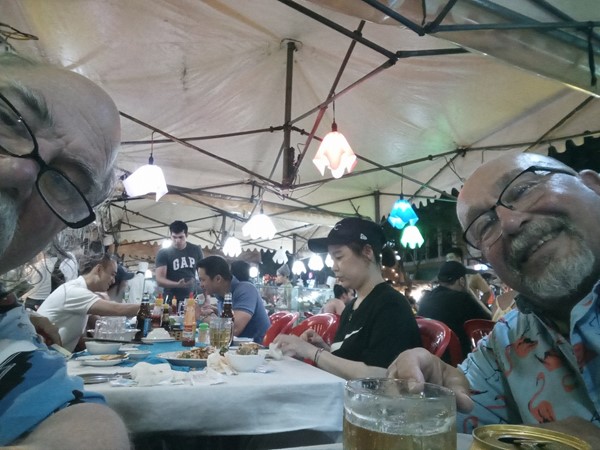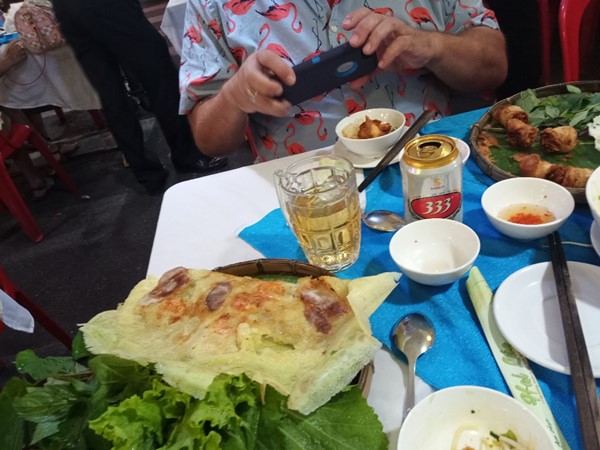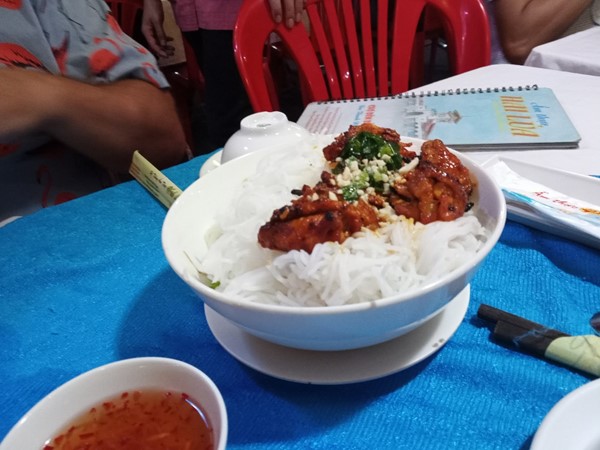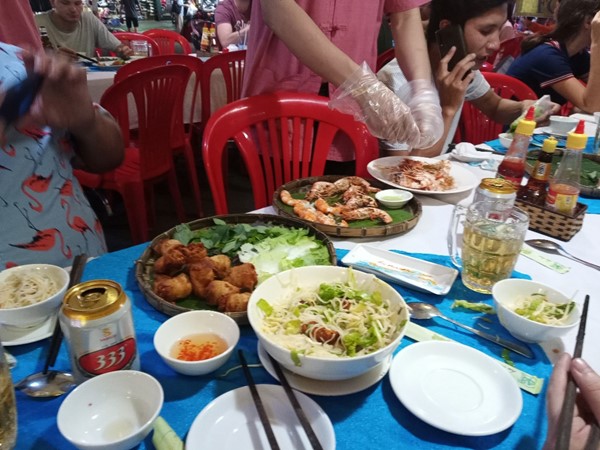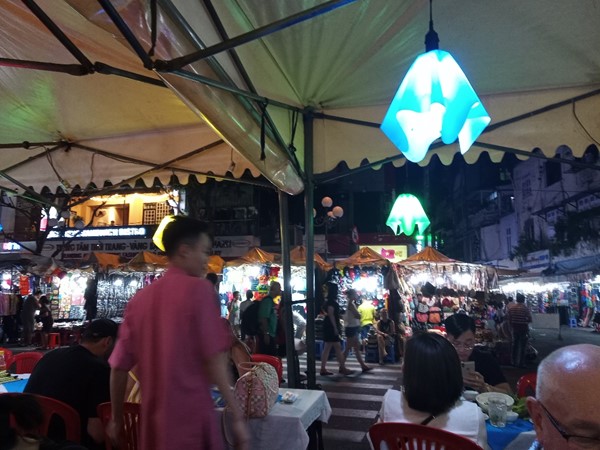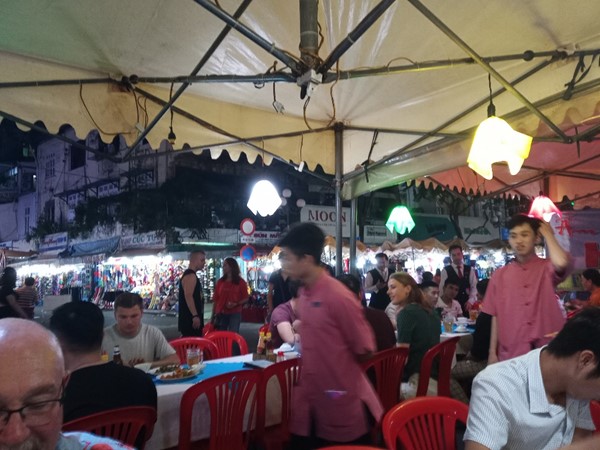 Four or five dishes – 600,000 dong, with beer for the boys, which is basically $9.00 USD each. I could get used to this!
What a great send off for Michael!
And with that, I end the post. Stay tuned for the return home.
[?? ?]
For more blog posts, click here.