Michael's flight back isn't until noon, so we have time for breakfast at the hotel: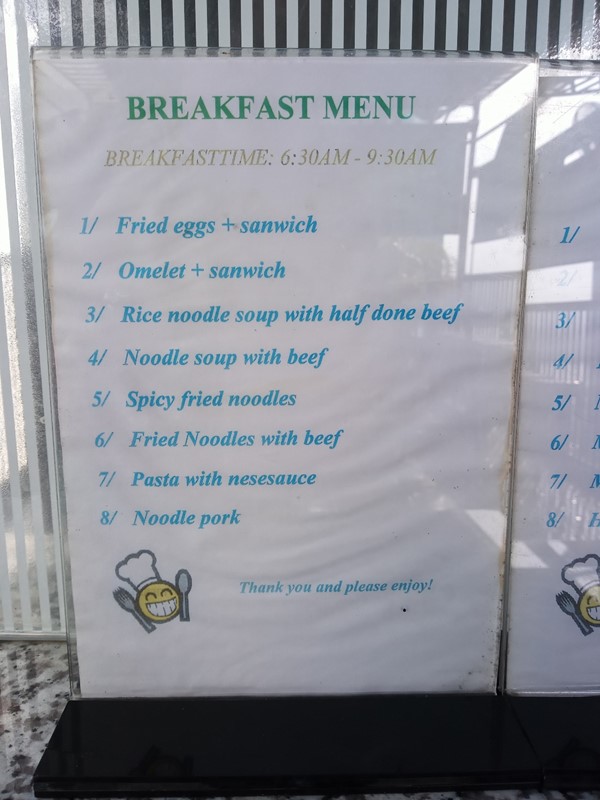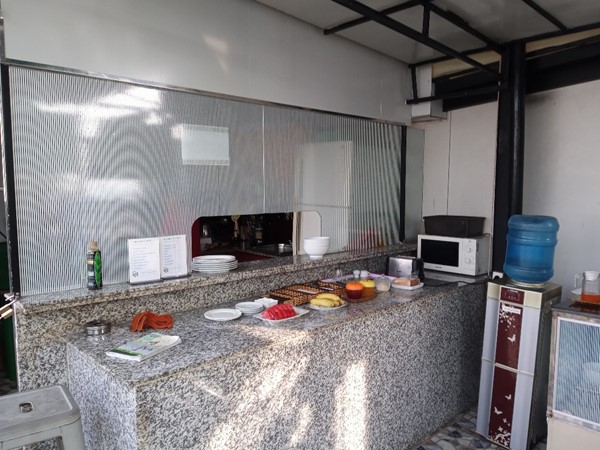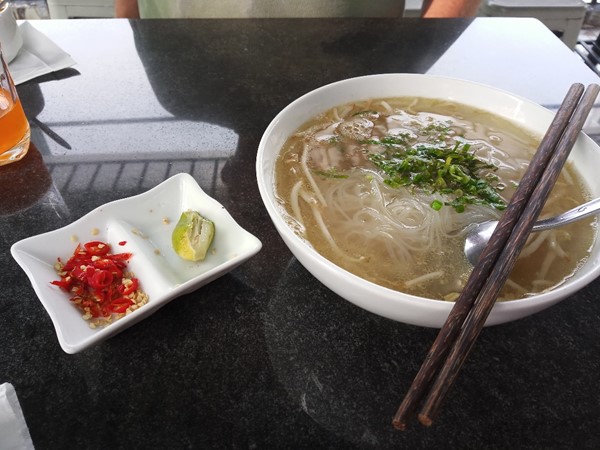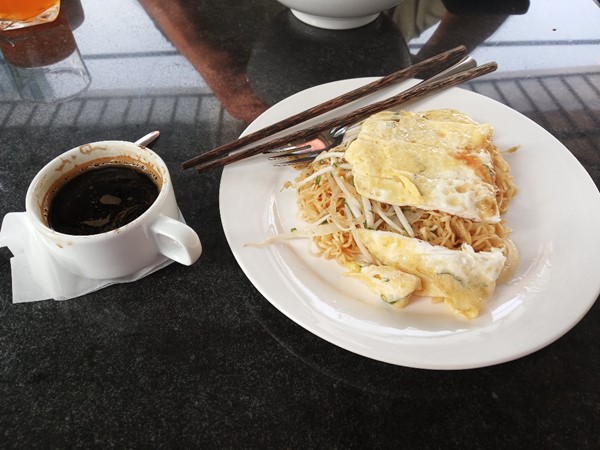 And the rooftop views are WONDERFUL!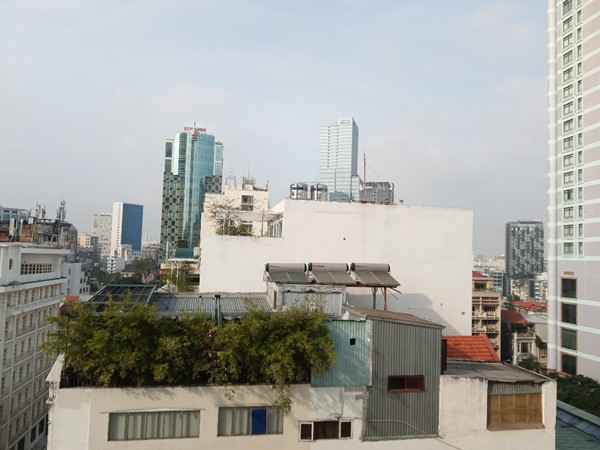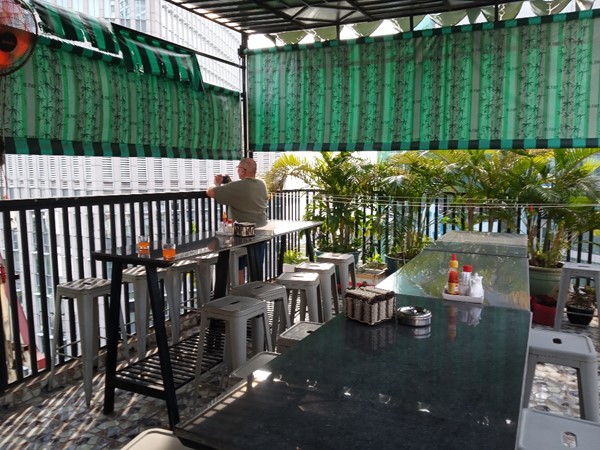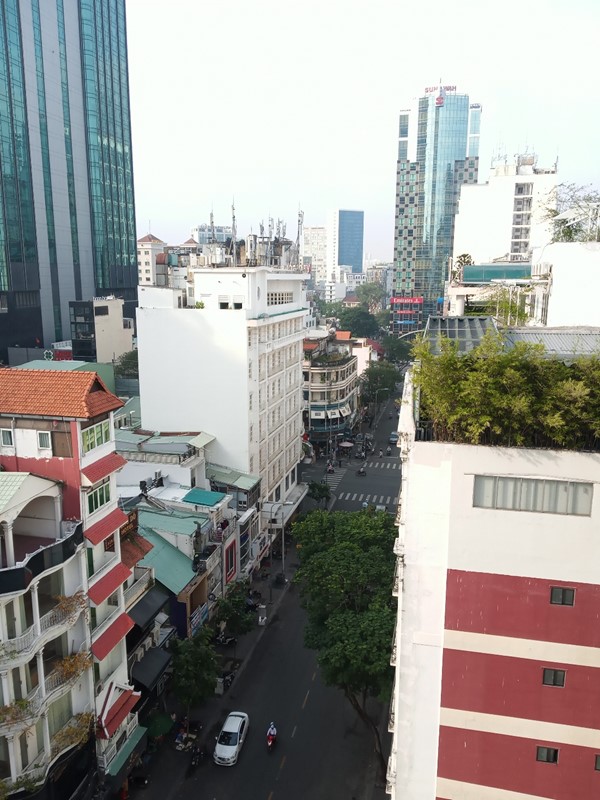 After Michael leaves, I stay on until closer to checkout – got to get my money out of the room (and Sean is teaching until 5pm). Looks like we had a party in the room!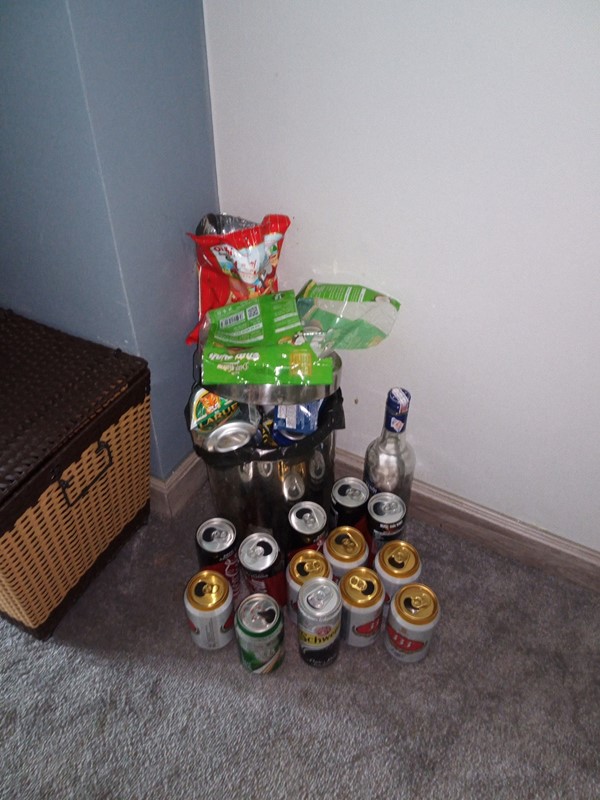 And I realized I never put an exterior shot of the hotel on the blog: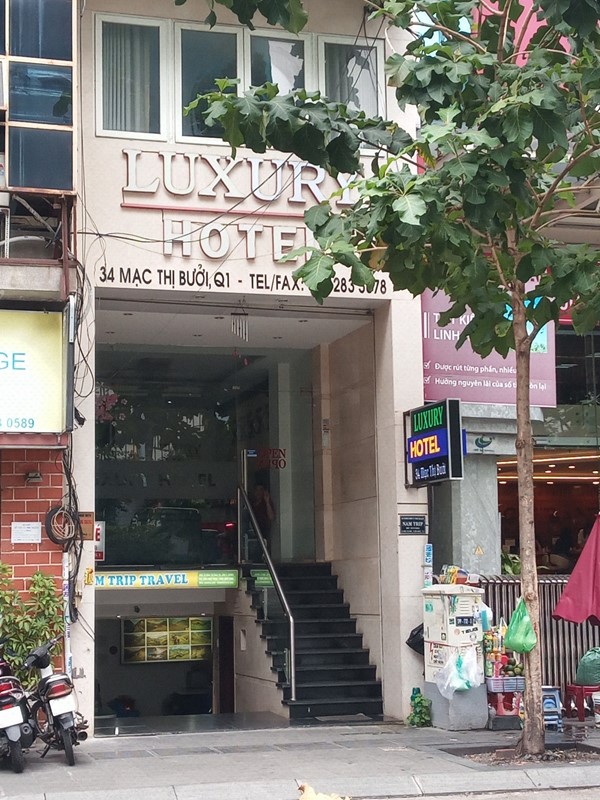 Wondering the neighborhood, I actually found TWO wine shops, not including the fancy grocery store which also carried wine. OF course, it was from everywhere EXCEPT Vietnam: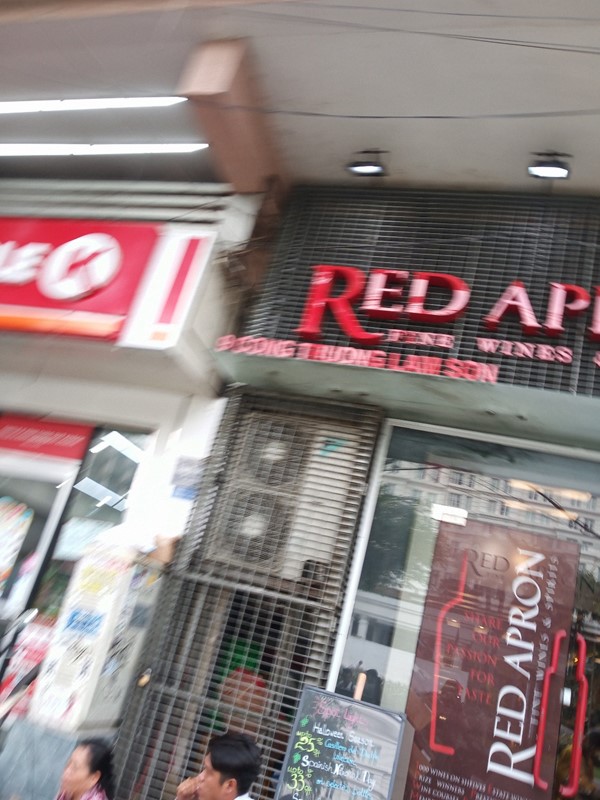 And let me tell you, there must be some heavy import duties on wine with the prices I saw.
Grabbed a Grab back to Sean's for the next two nights. Took a long walk around his neighborhood, and found something amazing to me – this guy is splicing fiber optic cable: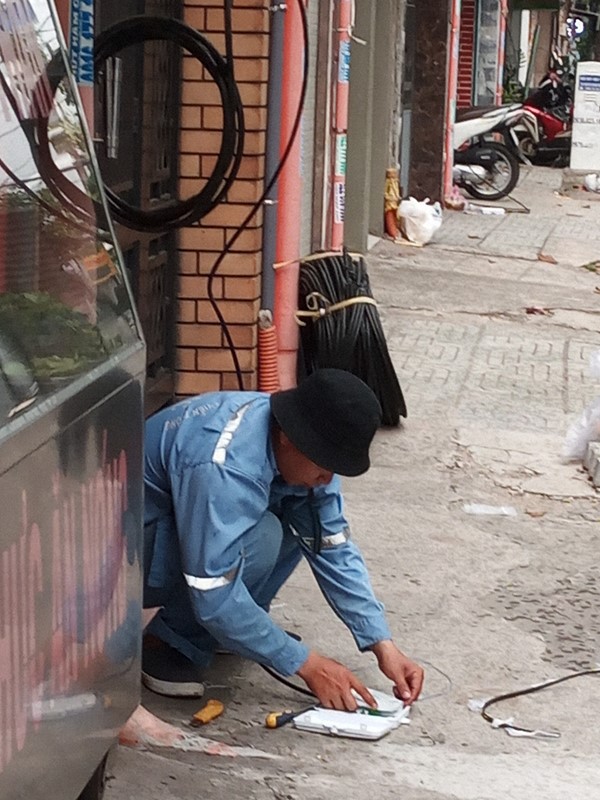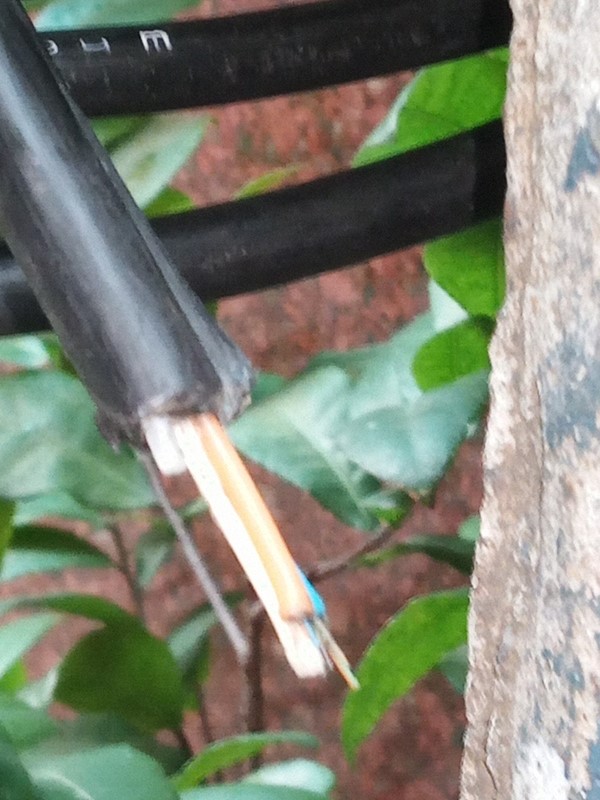 On close inspection, most of what is on the pole was fiber.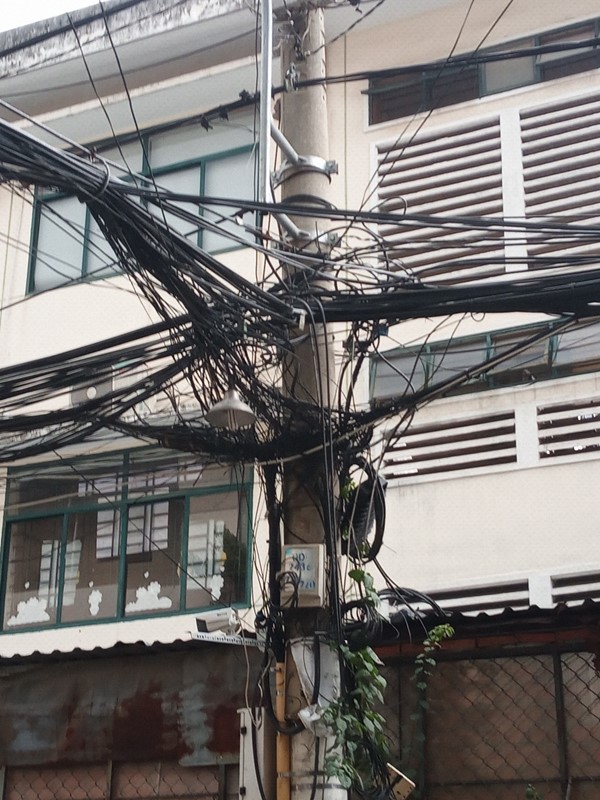 My walk got cut short with the usual afternoon rainstorm – meaning I didn't find a place to eat, so back to the Family Mart downstairs from Sean's it was…for this healthy meal: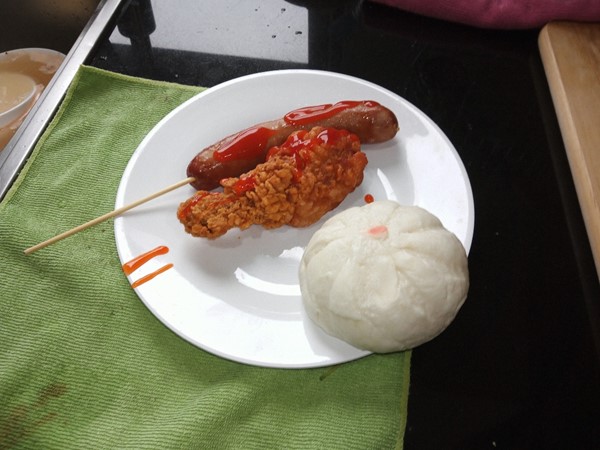 We had better food once Sean got off work – and I even picked up a split of the local Vietnamese wine…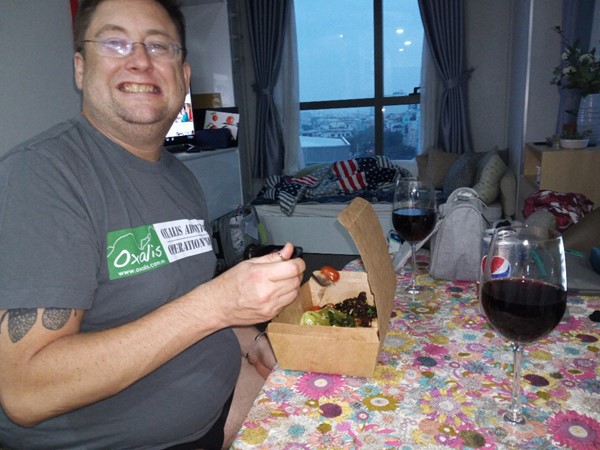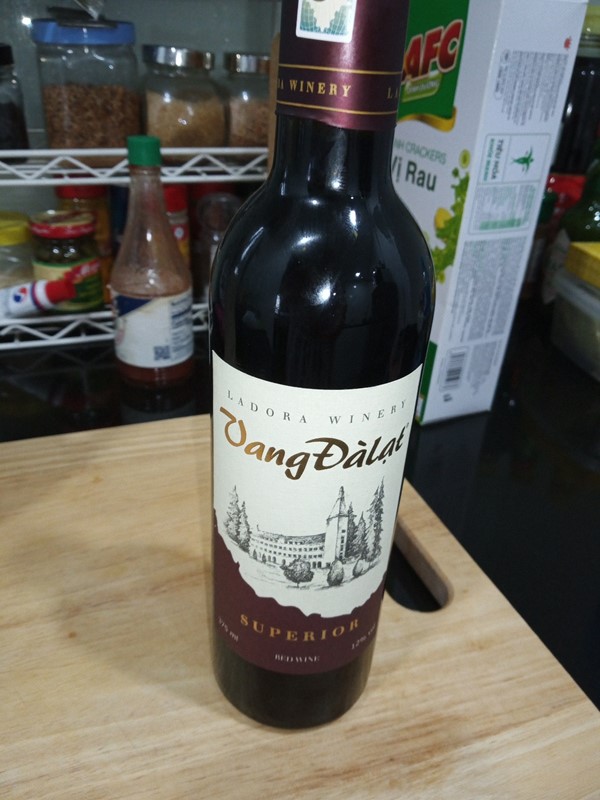 And Sean shared some Vietnamese dessert wine (which was better than the red – which was just sort of "flat").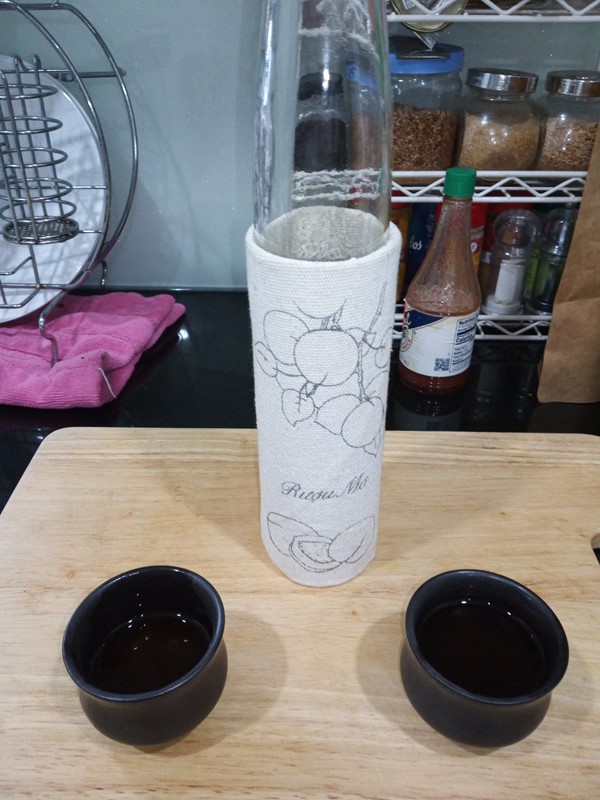 One of the features that we didn't take advantage of during my visit is the 2nd floor deck/pool area.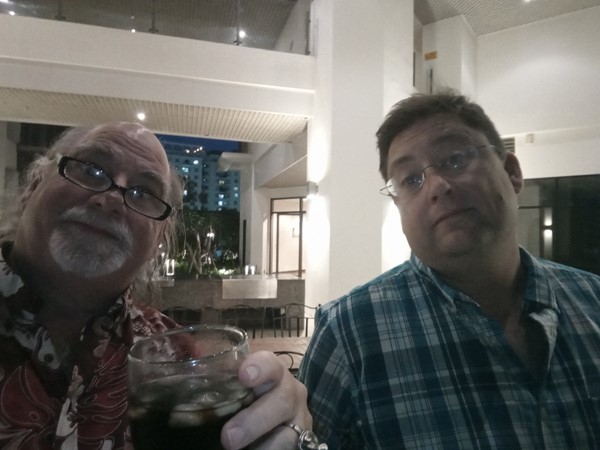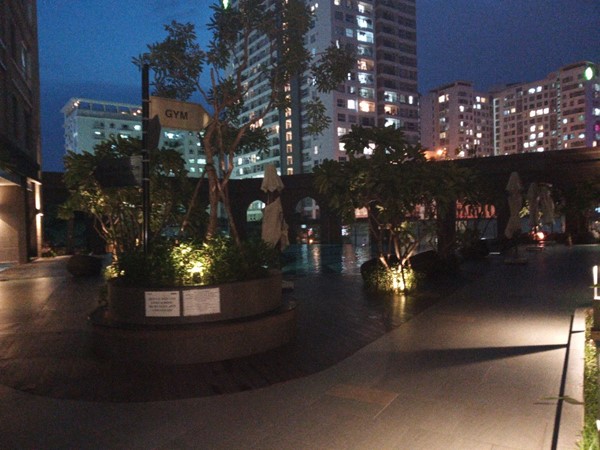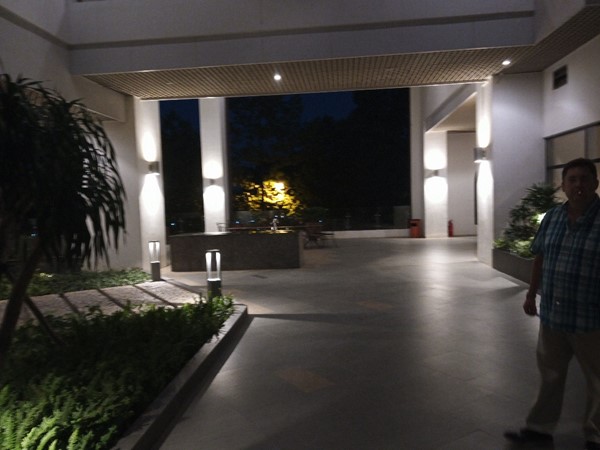 Guess I'll have to come back for another visit!
Final day in the city was more wandering and taking random photos…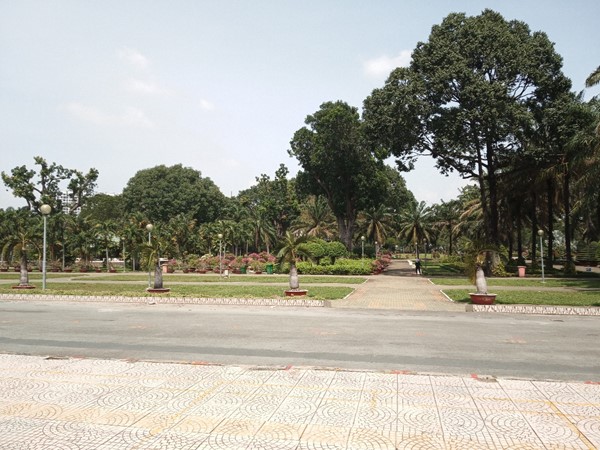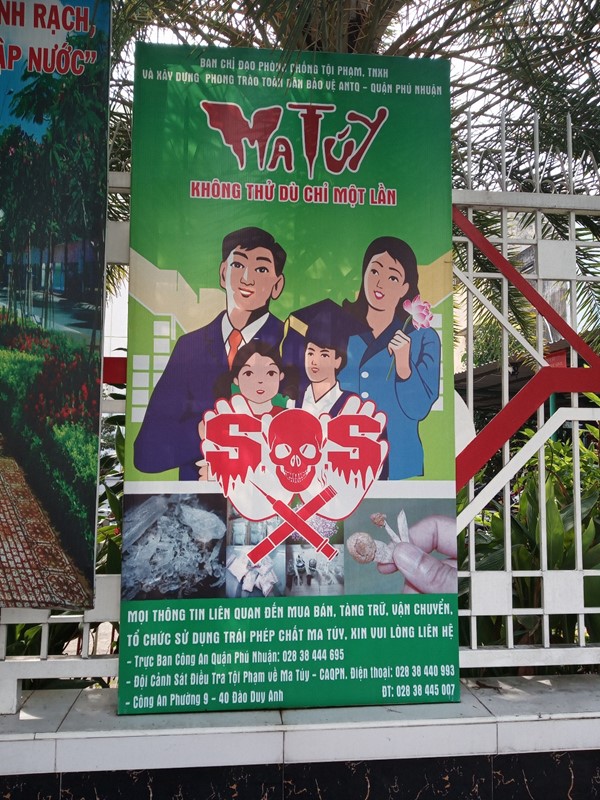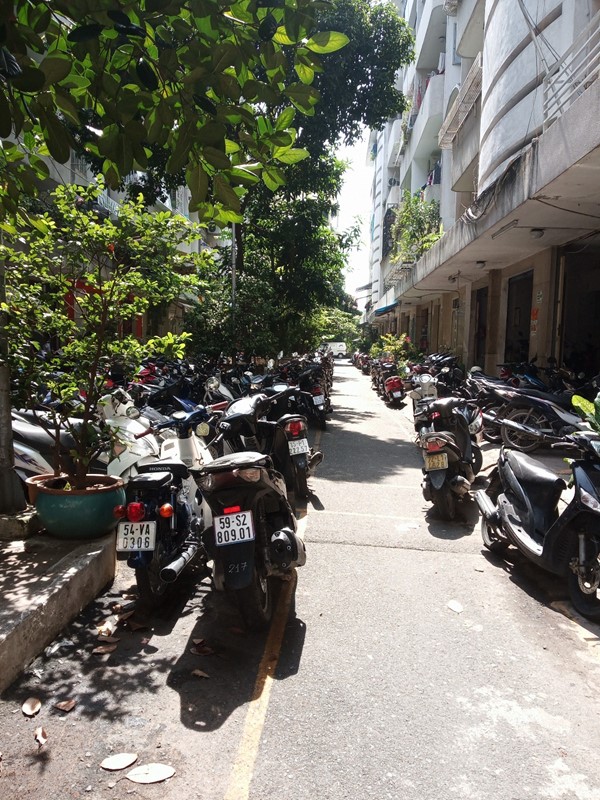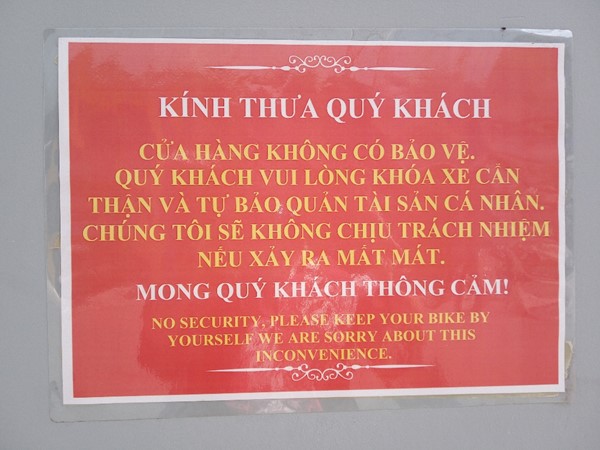 All that was left was a final Thai dinner at Thai Blah Blah, a couple of blocks away through the park, where at night people learn to roller skate, salsa, you name it: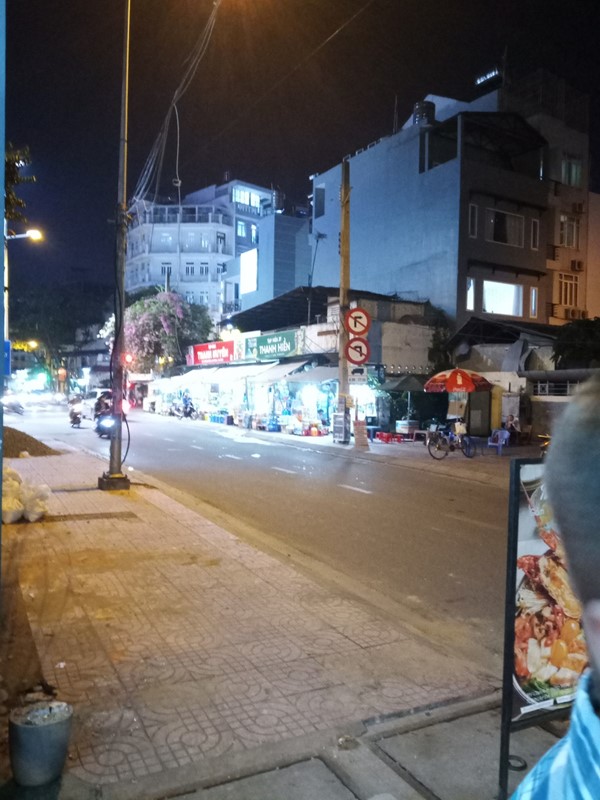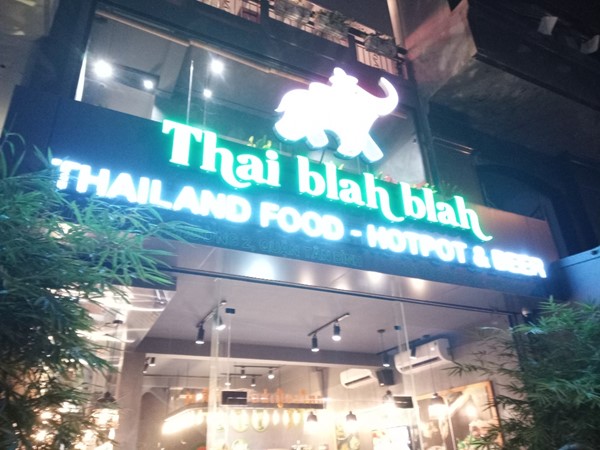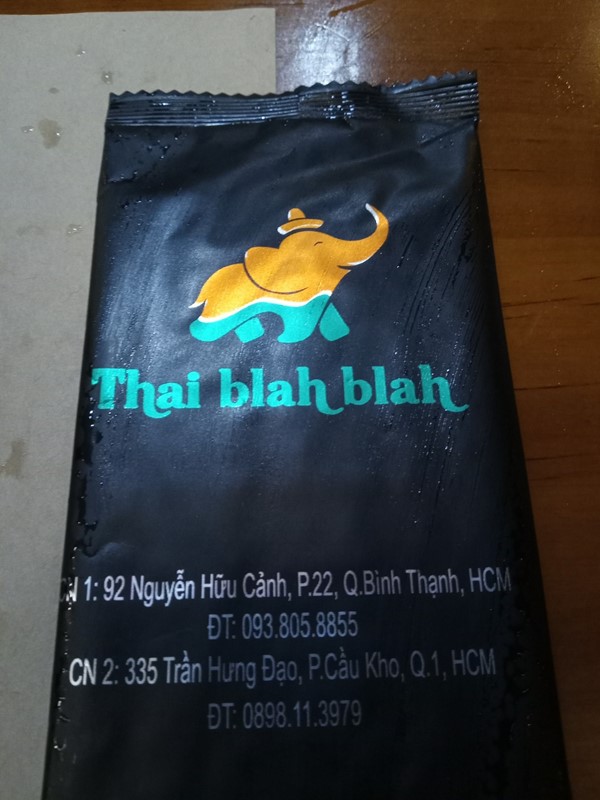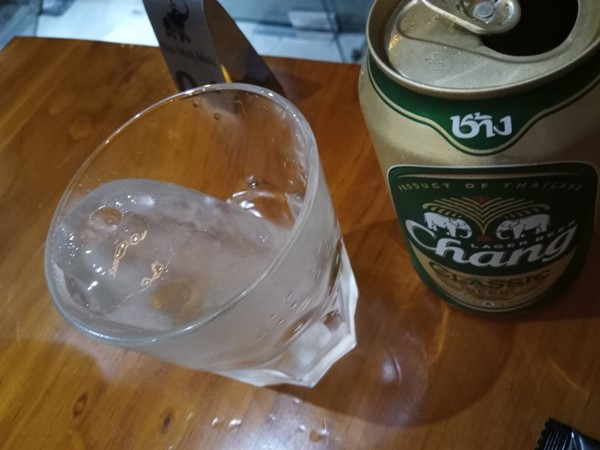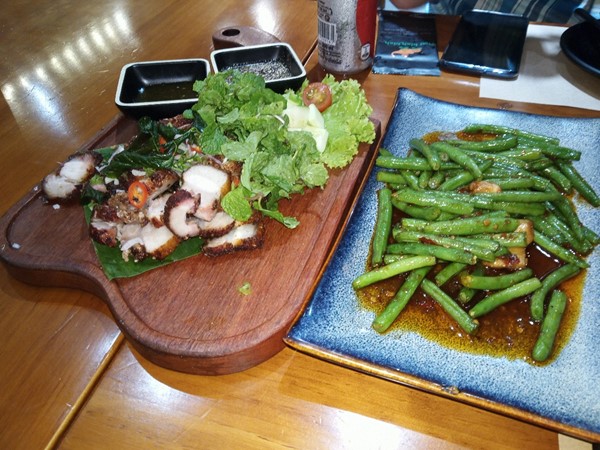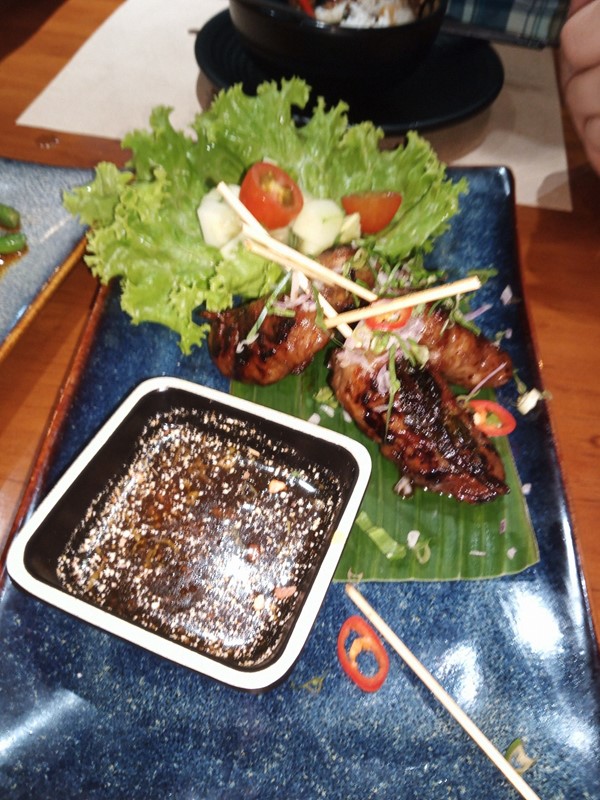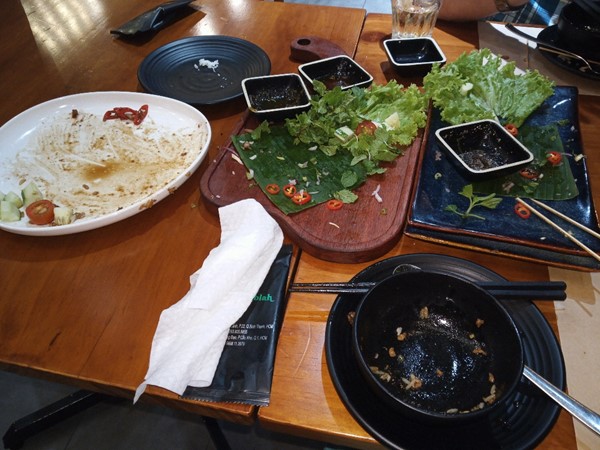 It was a lovely final meal!
Tomorrow I head back to the states. Stay tuned.
[? ? ?]
For more blog posts, click here.