Well, it's been a fun trip, but now it's time to head back to the US. Fortunately, Sean lives 10 minutes from the airport – it was a ridiculously cheap Grab fare, and quick. 51,000 Dong – or $2.20 USD – which included the 10,000 Dong airport drop off fee (0.43 USD).
No one in line in front of me – I got there minutes after they opened, and I'm in Business Class. Even customs/immigration was only 10 minutes – much less than Sean warned me about. Next up, the lounge!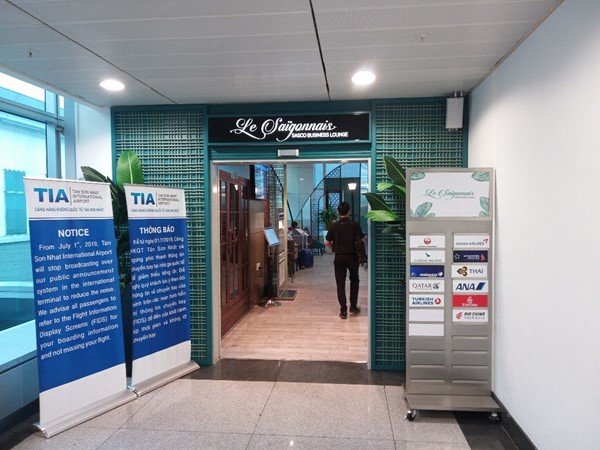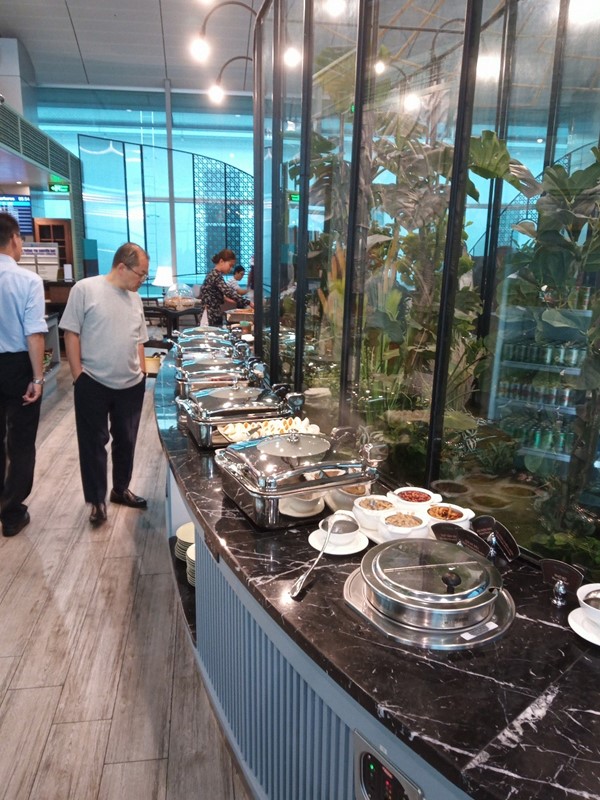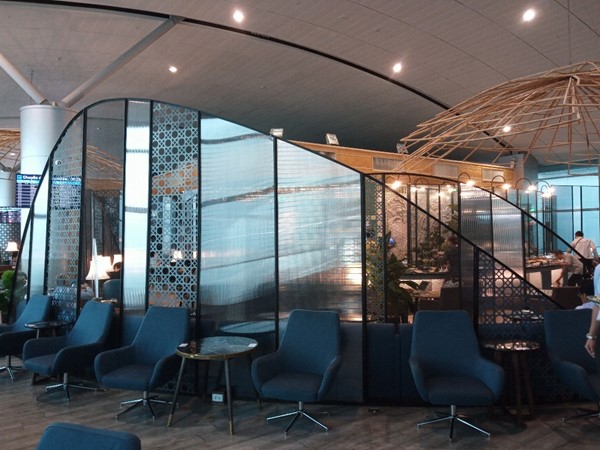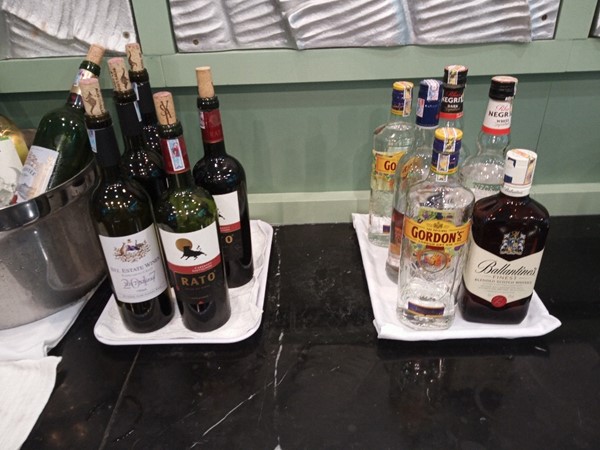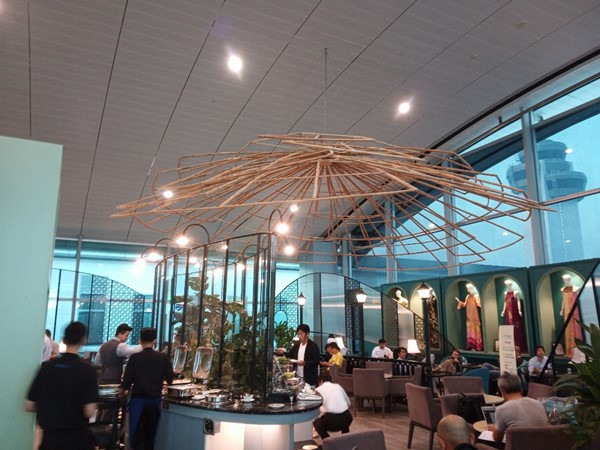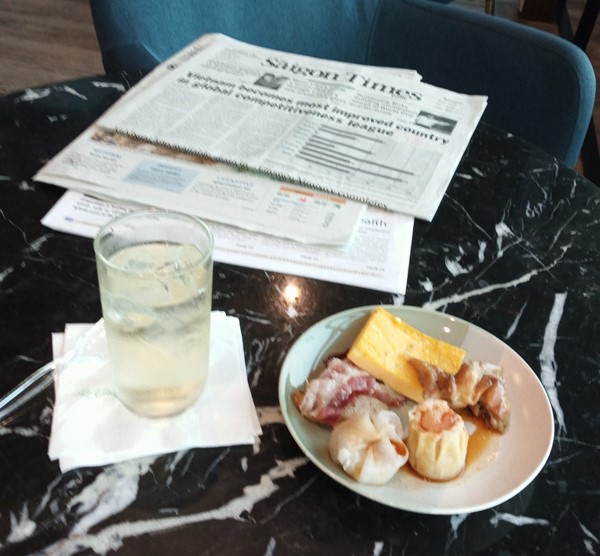 And my plane is here!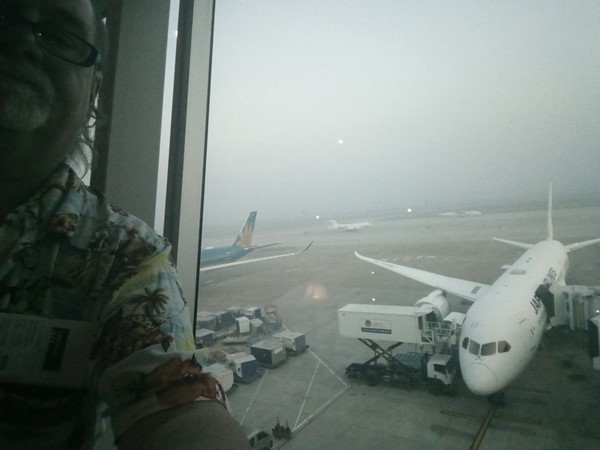 It's a 787 so it should be comfy.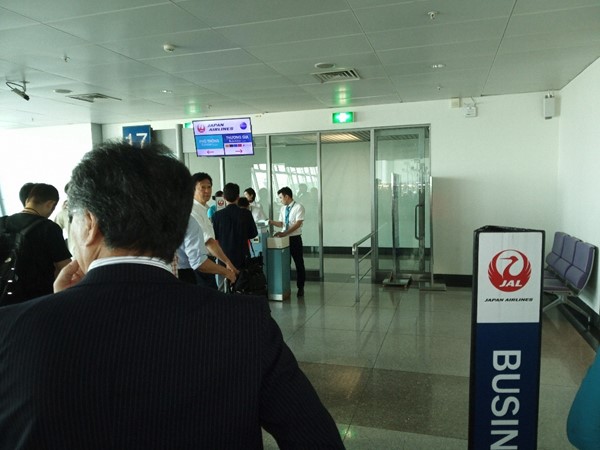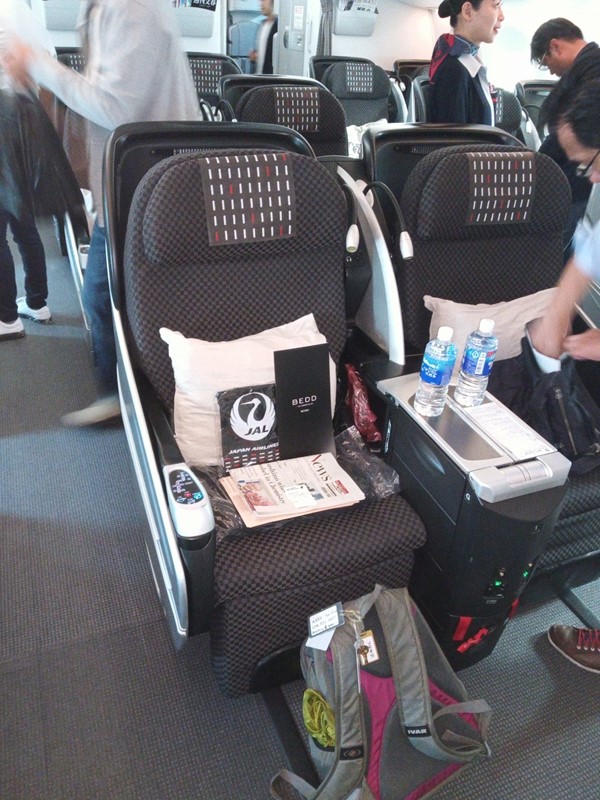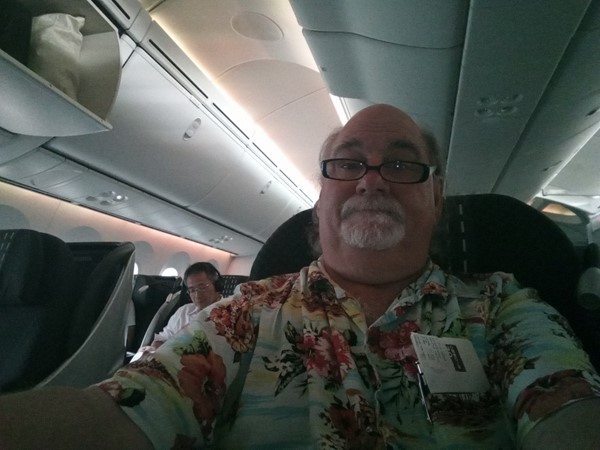 Sadly, the Asian airlines don't believe in Champagne on the ground before takeoff. Fortunately, I had a couple of scotch and sodas in the lounge. And the menu was at hand.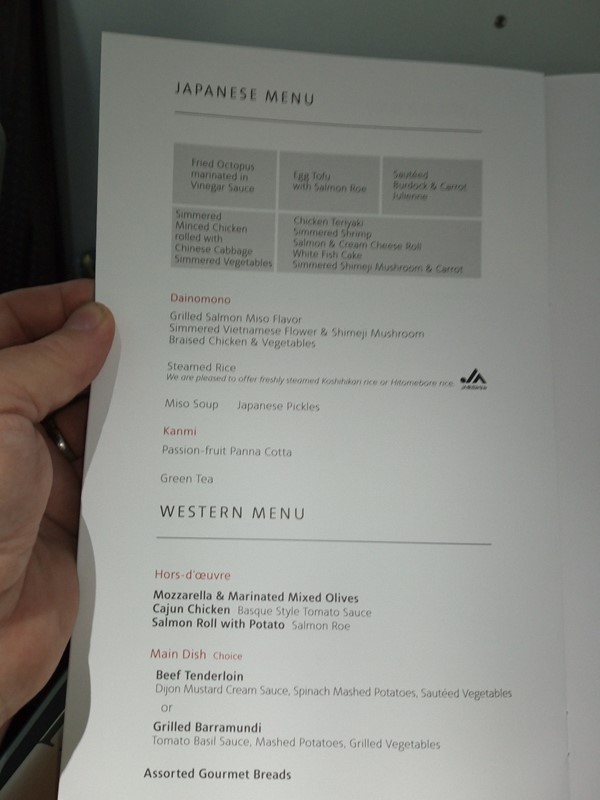 I went for the Japanese Menu for my lunch. And it was pretty!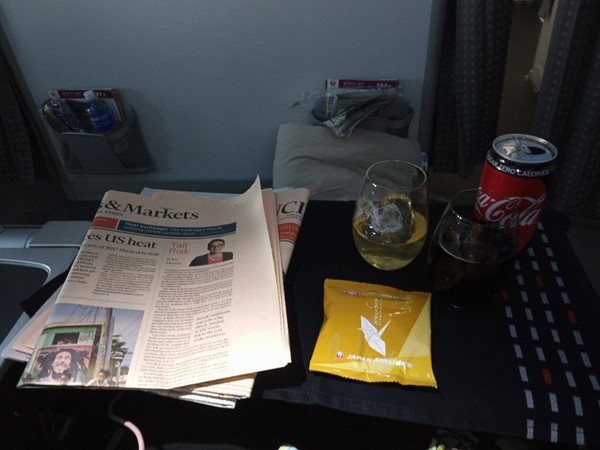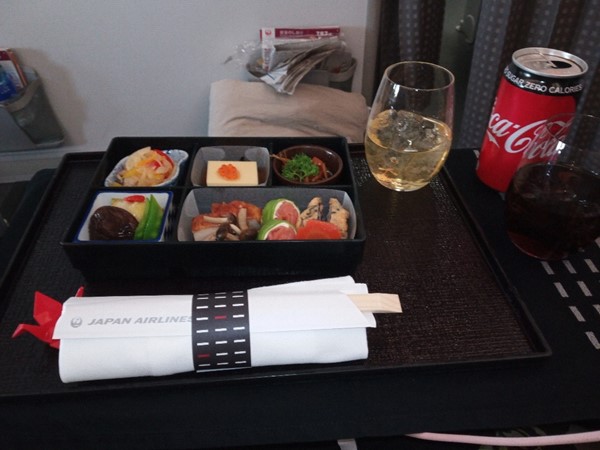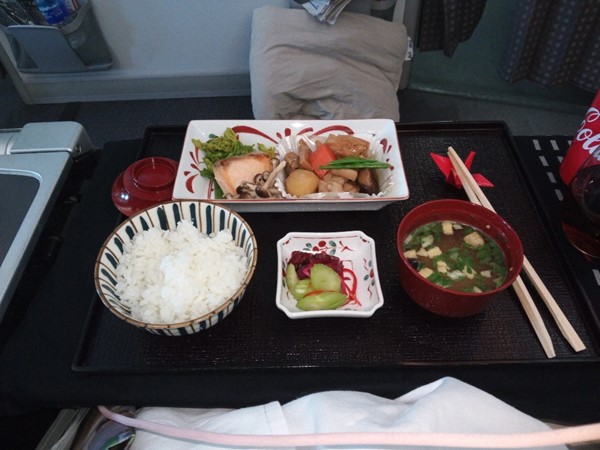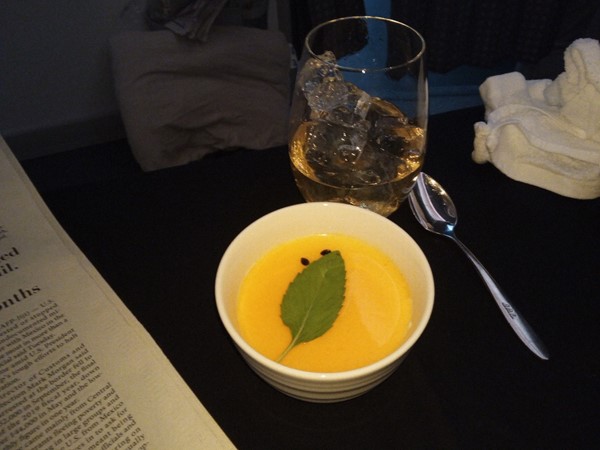 I even managed to get a little sleep, along with watching Hangover 3 (that's a movie), along a couple of TV shows.
The next photo I put in for Kathy – she loves a good bidet photo, and our plane had them (at least in Business Class).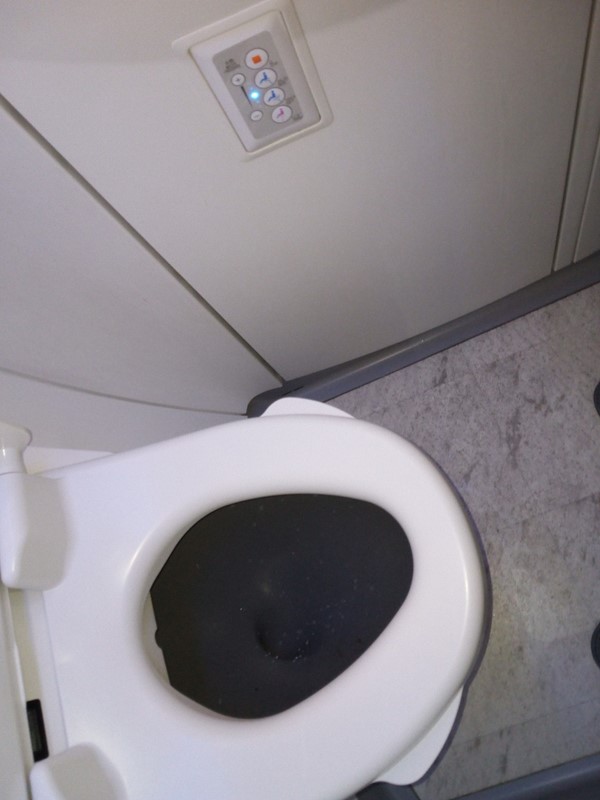 Nothing like seeing a sign like this as you are transferring flights!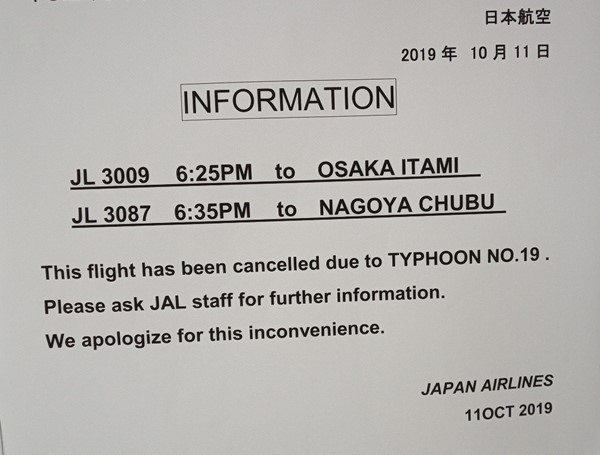 Good thing I'm getting out of the day I am – lots of flights being cancelled for tomorrow.
Unlike on the way to Vietnam, I actually had a little time in the lounge in Tokyo…with my souvenir from the Saigon airport: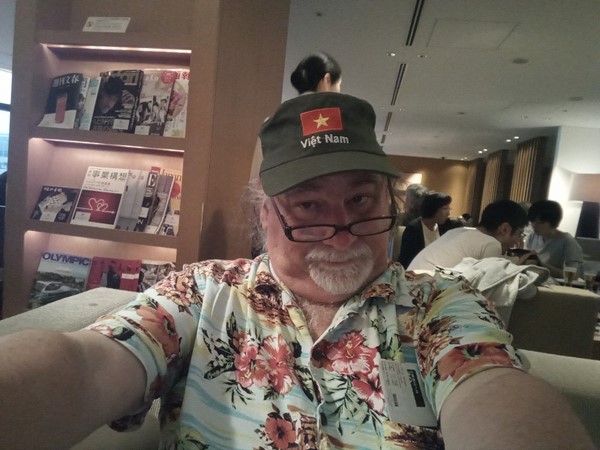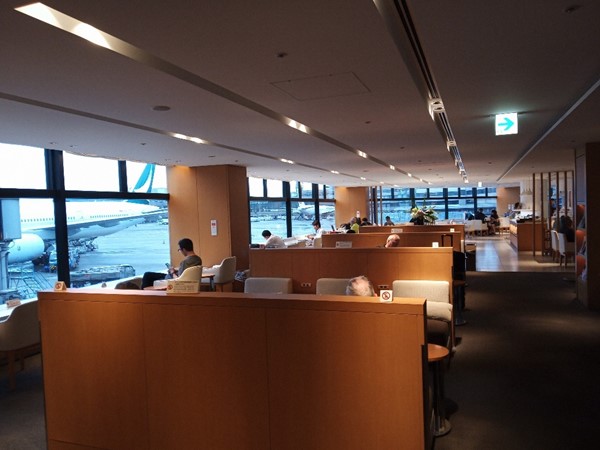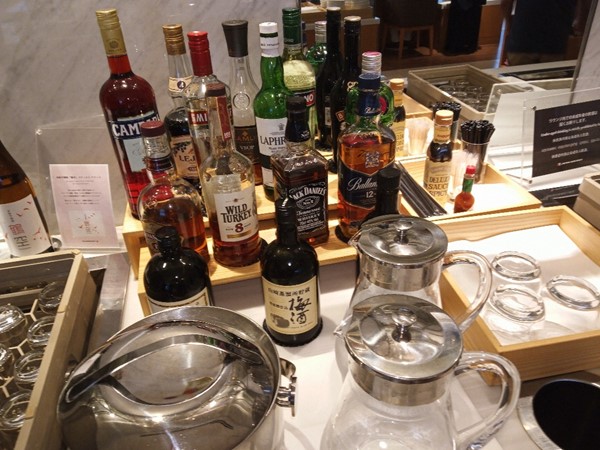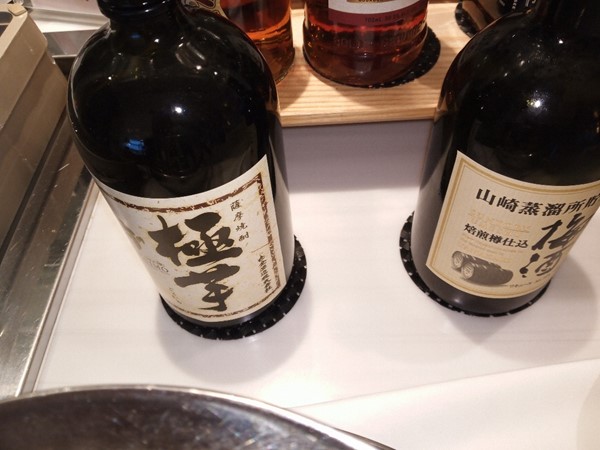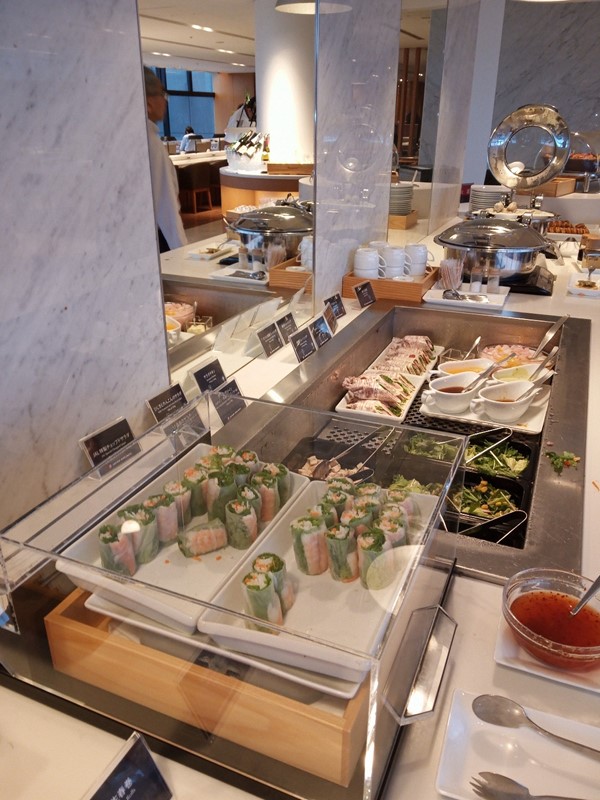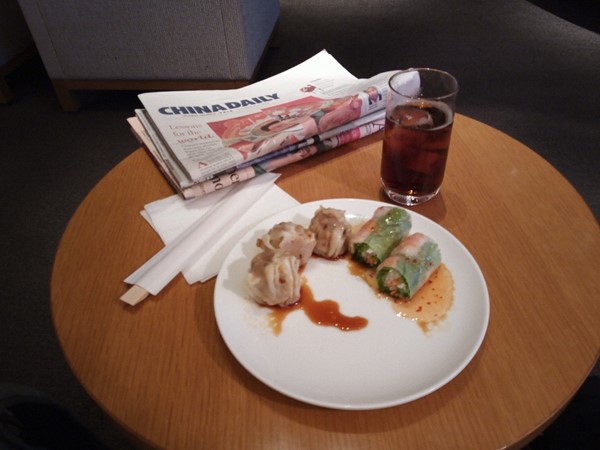 Actually, there are TWO JAL Lounges at Narita – and I'd forgotten the main difference. The small one has hard alcohol, the big one doesn't. Sadly, I didn't remember that until I'd walked all the way (and it is closer to the gate.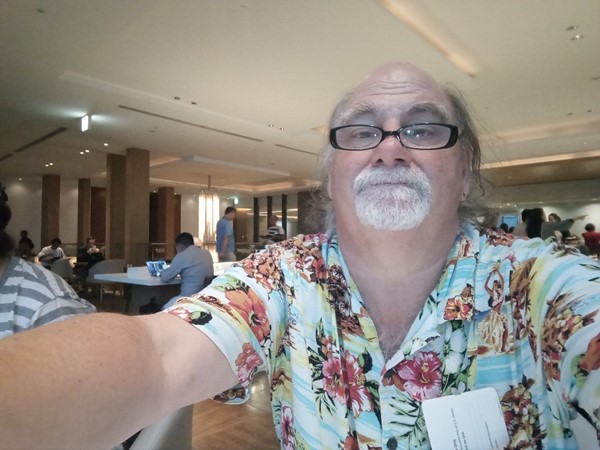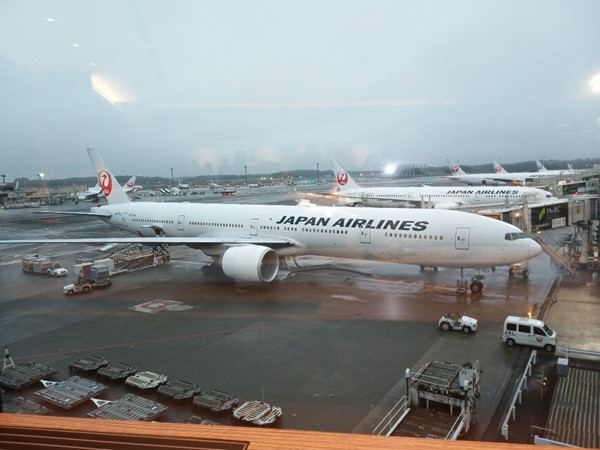 The next jet is a 767-300, fortunately with an updated Business Class.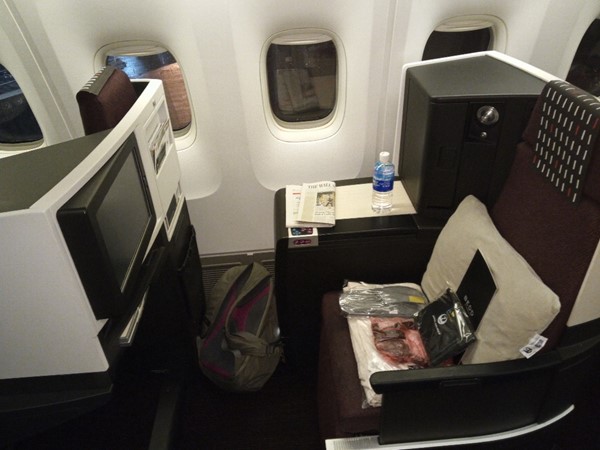 I really like the side table. And the privacy. And the food. This time I went for the Western Menu: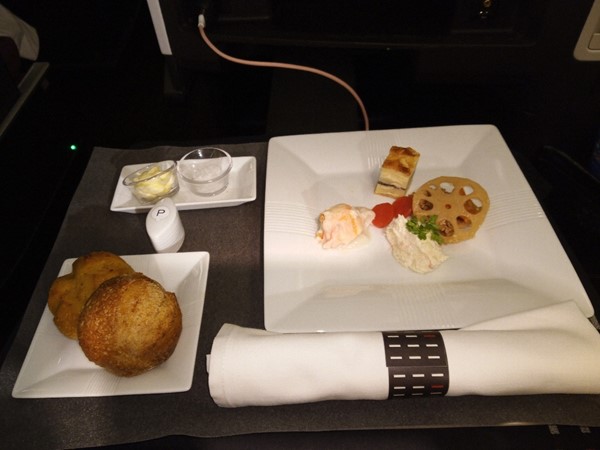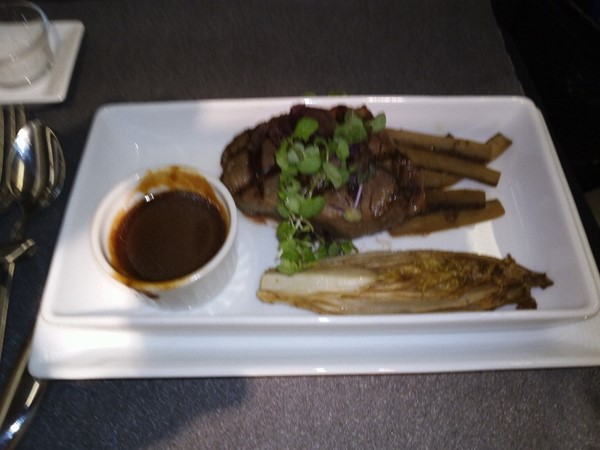 And they actually managed to get the steak done to medium rare!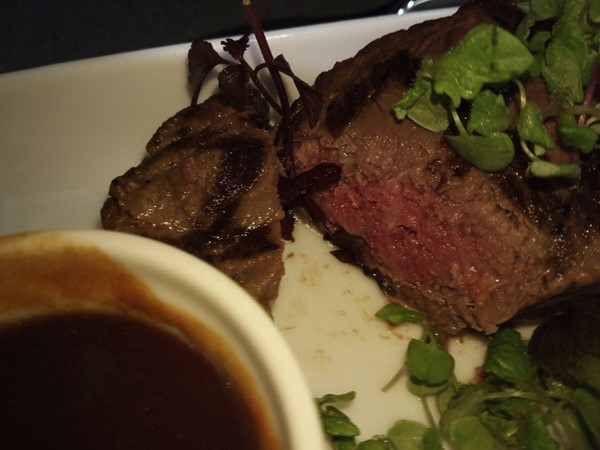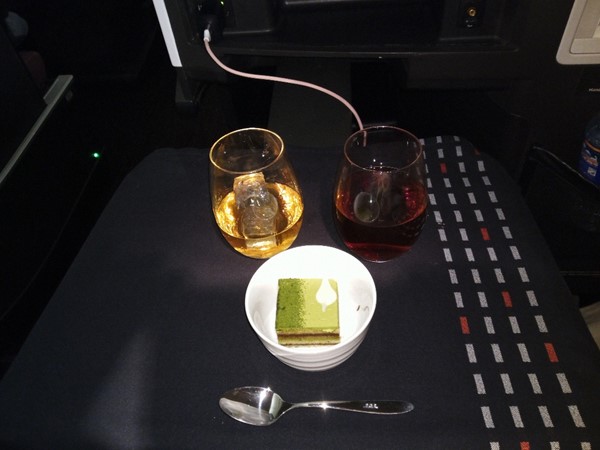 This flight's movie is Stand By Me, which my buddy Fluffernutter was an extra (in the pie eating barf scene).
Probably got three hours or so of sleep.
Since it's a 10-hour flight, that means a second meal before landing…back to the Asian Menu: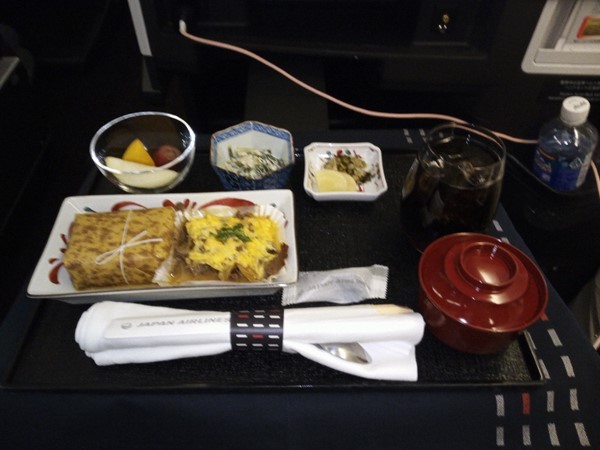 I must be running out of steam because I don't have any pictures of the lounge in Vancouver. The picture I do have is of the "haul" from Duty Free. There is a weird quirk in the system when you clear US Immigration/Customs in a foreign country (Canada has a bunch of ports of entry, as does Ireland, even Dubai). You still get to purchase Duty Free – BUT, you are already on US Soil. When I asked how much I could bring in (experiencing this in Calgary as well), the clerk asked, "How much can you carry?" Apparently, six liters is my limit!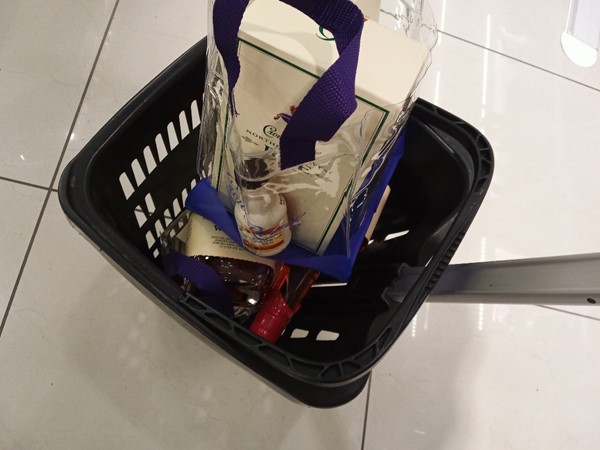 That would be two bottles of Maker's Mark, and four bottles of Canadian Club Rye, with two complimentary mini bottles of Maple Syrup. Thank got Shua is meeting me at the airport – at the gate! He works at Sea-Tac, and gets off a little before my flight gets in.
Here's to friends. It was a good trip all around. Friends on both ends to meet me.
If you need refreshing on the trip – here is an infographic:
Another trip under the belt. Using Alaska Frequent Flier Miles this trip in Business Class was 125,000 miles + $67.43 in fees. According to the booking rules, I could have stopped off for a week in both Seoul and Tokyo for the same fare (though they are tightening up those rules). I'm using those rules next March to do an around the world for 160,000 miles and (because of British Air excessive fees) $850 in Business and First. People ask how I can stand to fly so much – this is the reward, one set of flights that would cost me as much as I spend on a year of flying (last time I looked I'd spent $7,500 this year on paid flights).
[? ? ?]
For more blog entries, click here.