So, I have a friend…there are both jokes and snide comments possible with that start, BUT she has tasked me with managing (and paying the maintenance dues) for her 12,000-point WorldMark account so she just doesn't have to thank about it anymore. It was a sore point between her and her partner.
So far, I've used her points to go to Anaheim to see The Mouse (but was too cheap to buy a park ticket), and now to Palm Springs for the combination of Halloween AND Gay Pride. Pride in Palm Springs is always the first full weekend of November…but his year with Halloween on Thursday, it was a two-fer!
Any now, the pictures you've been waiting for. Gone for a week, and need to bring wine: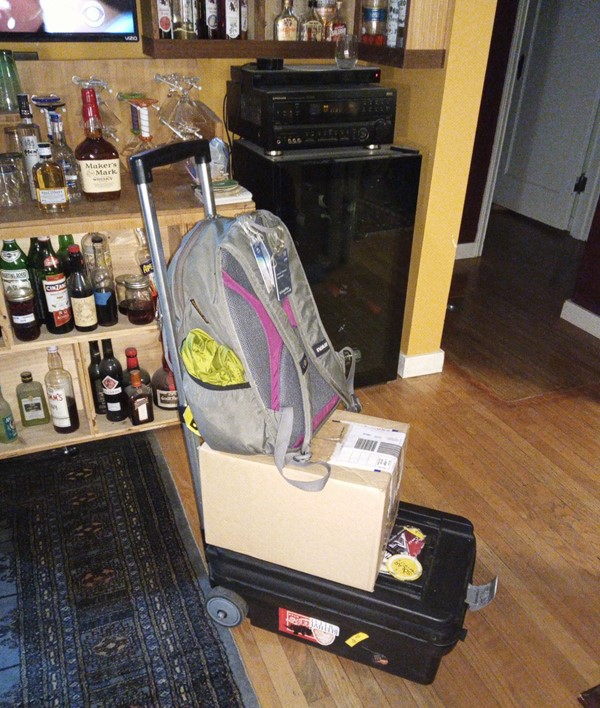 Arrived a couple of hours before actual check-in. Opted for the 2-bedroom unit with twin beds in the second bedroom. Probably should have looked at a property map and chosen a better location since we were at the back of the property. It was quiet, but no balcony overlooking the parade route: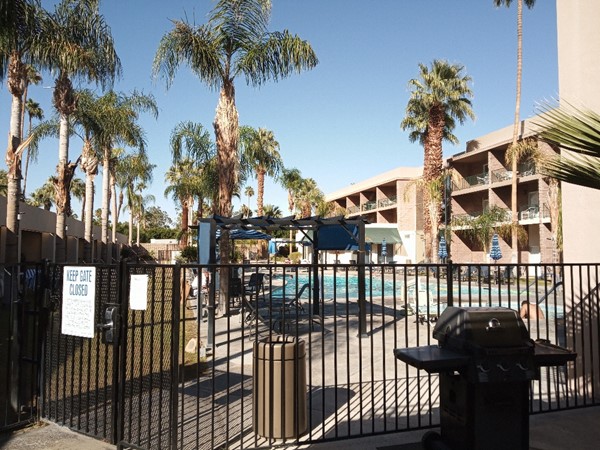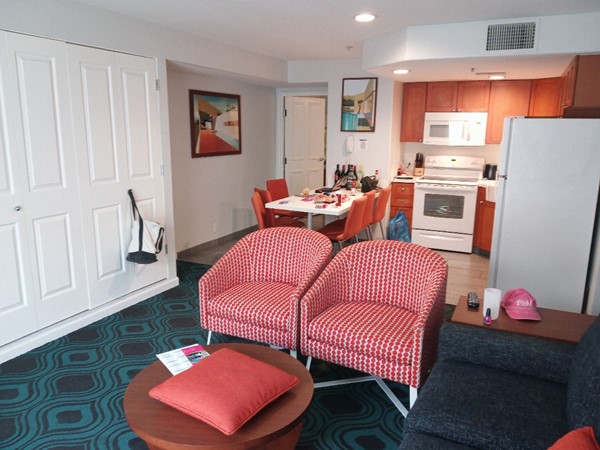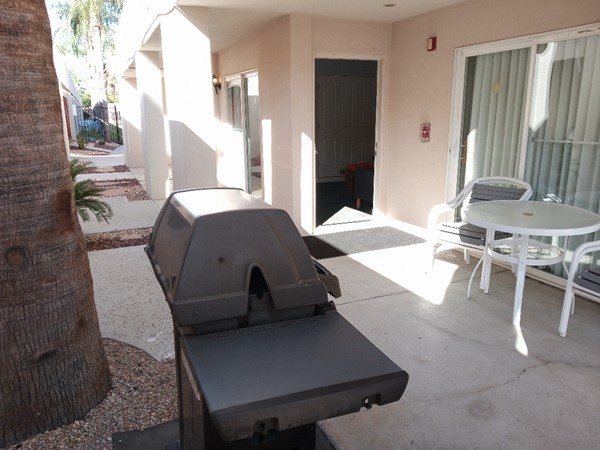 Over the last year, I've had several people relocate either part-time for full time to Palm Springs, so lots of people to visit, starting with Jack and Stevee for dinner at PF Changs hosted by DancingBear: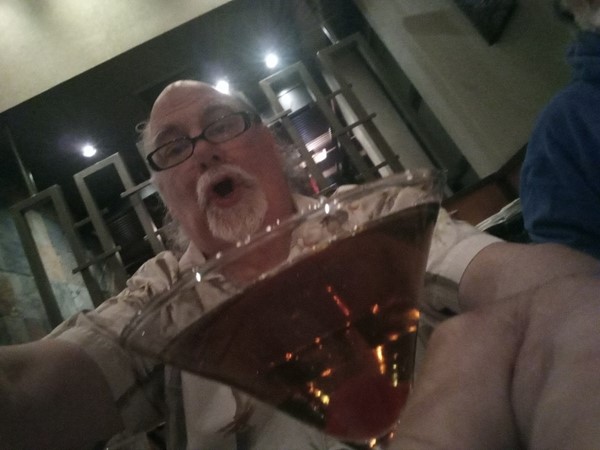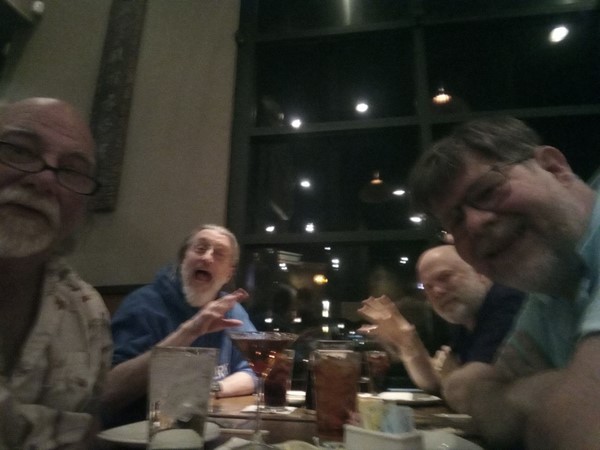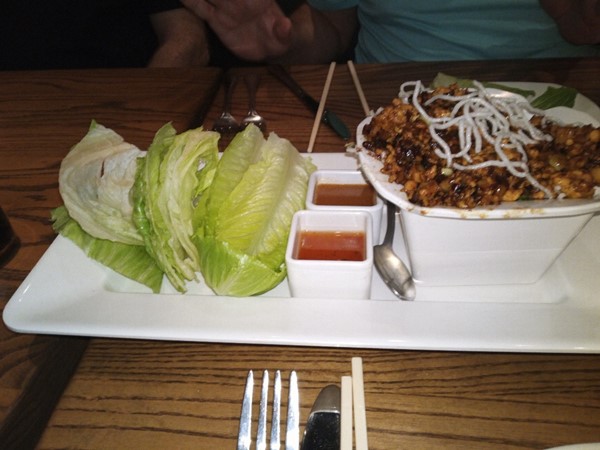 We'd done some shopping so when breakfast rolled around, we had fixin's, complete with Caesars (which is a Bloody Mary made with Clamato).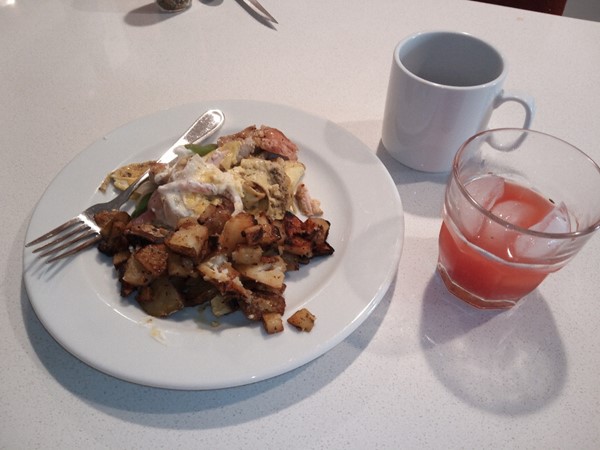 For dinner, we invited Mags, the other transplant for dinner: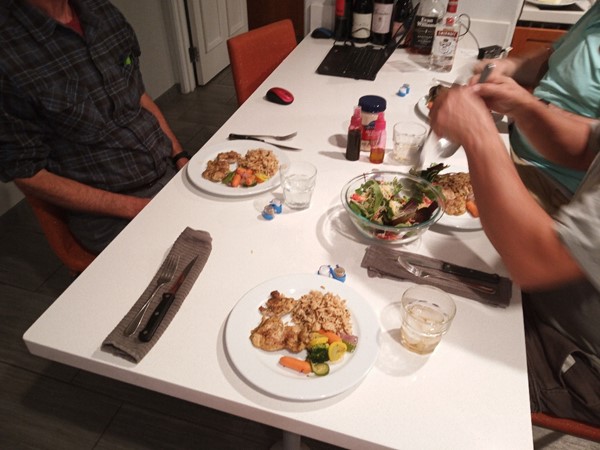 By the following breakfast, Craig had showed up from LA to join us for the week: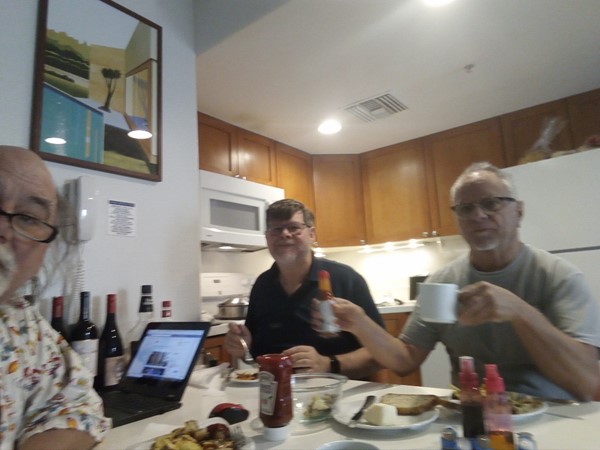 Craig is pondering the move as well, so for lunch it was DB and I at Sherman's Delicatessen, a tradition in more ways than one: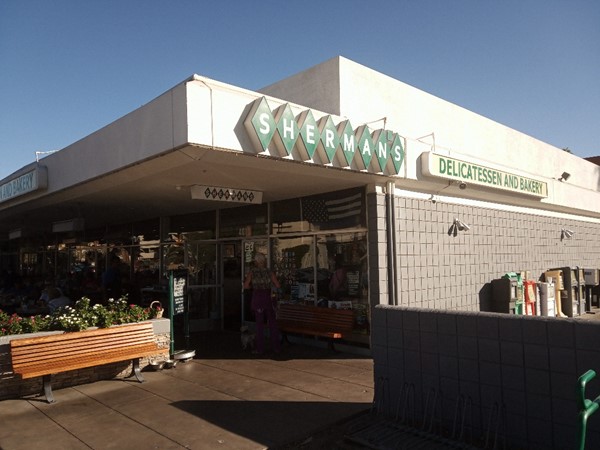 I started with a Sparkling Greyhound: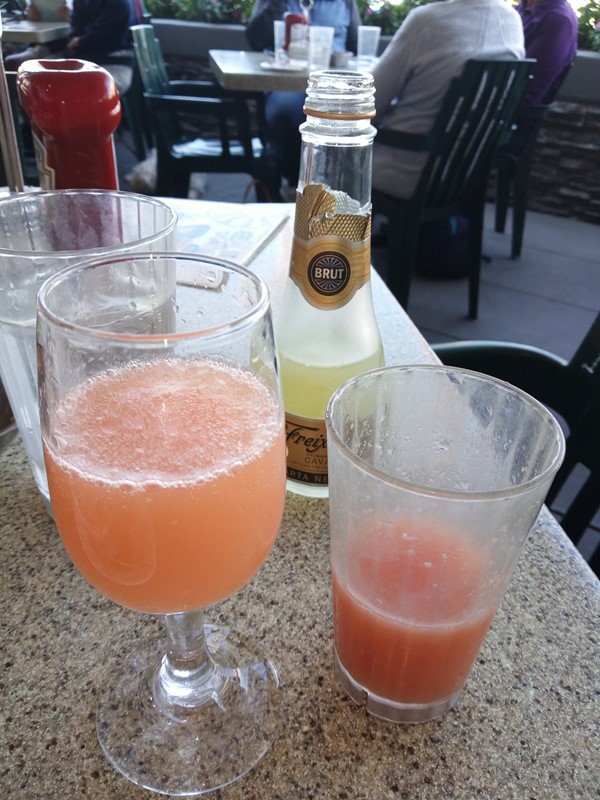 Before my grilled Rueben…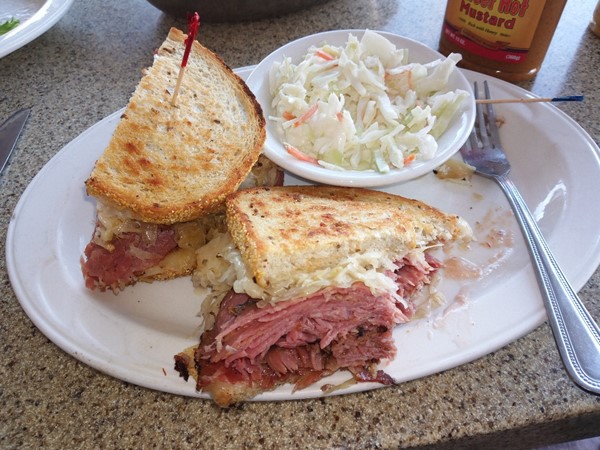 And DB bought a Key Lime Pie to go.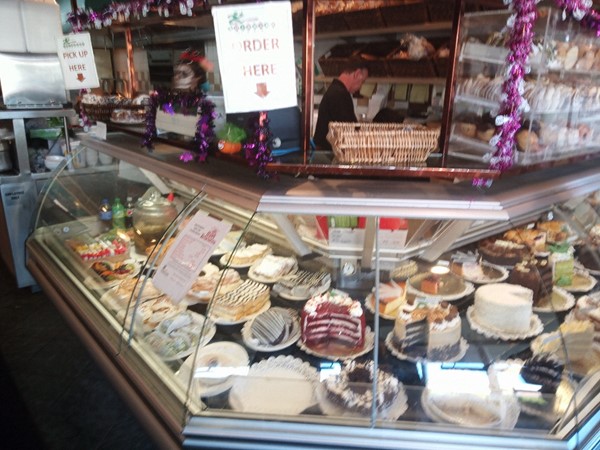 Halloween night dinner was at the condo – we had a grill, but no BBQ tongs. Called the front desk and they sent some over: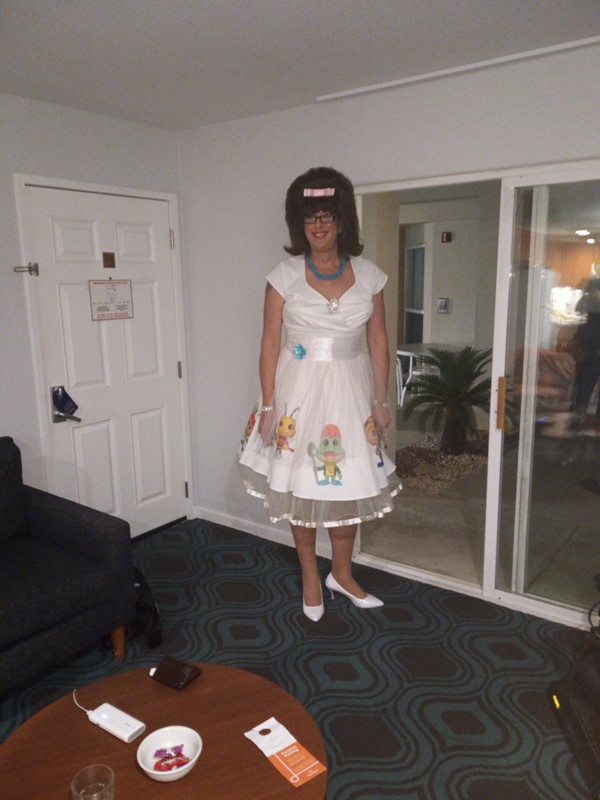 He is 6'4″ WITHOUT the heels – and works the Front Desk. Welcome to Halloween in Palm Springs! Tonight's dinner is street tacos with John and Stevee coming to a late dinner: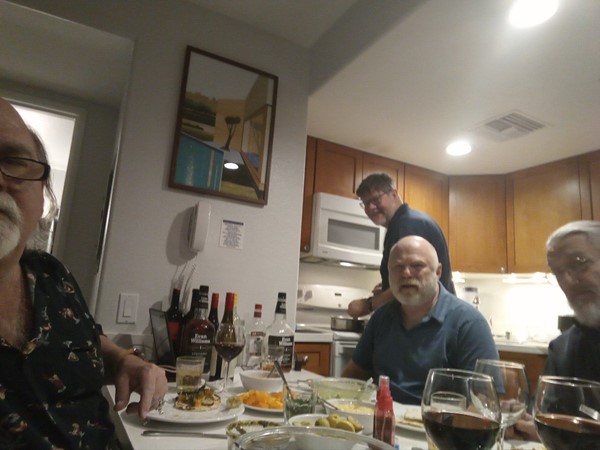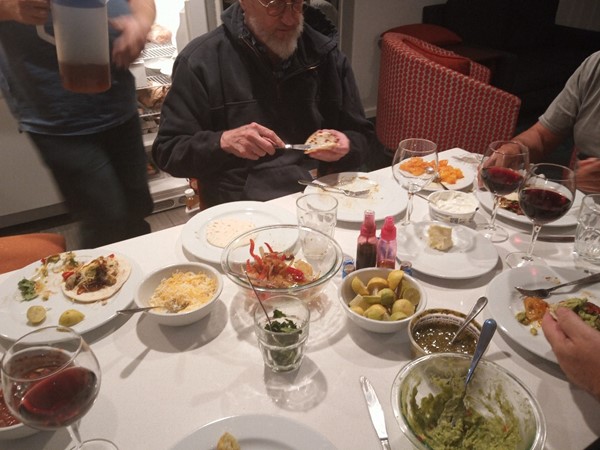 And what are street tacos without a couple of desserts – including the Key Lime pie from Sherman's and a cake from the Italian bakery.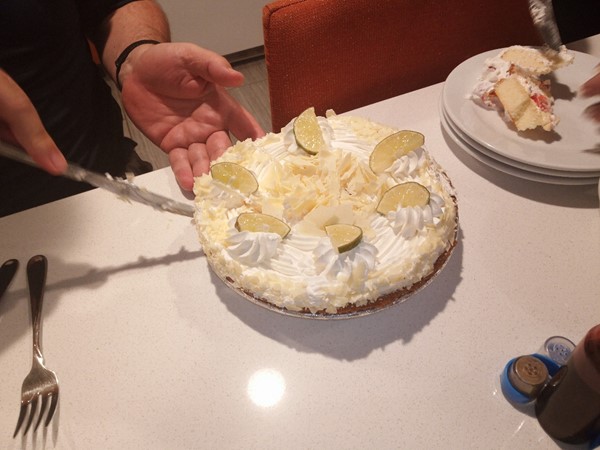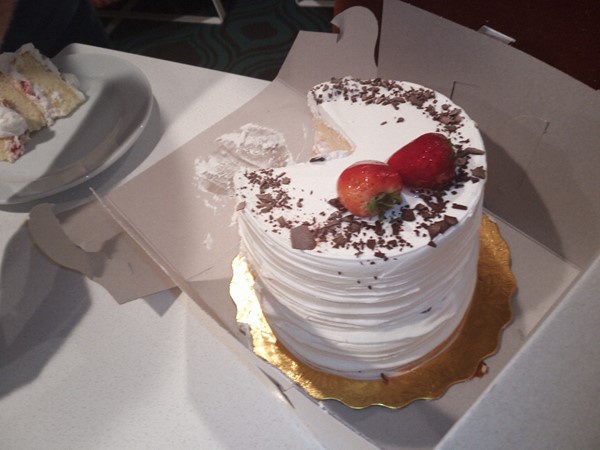 Another day, another fabulous breakfast…
There was "pool time" involved…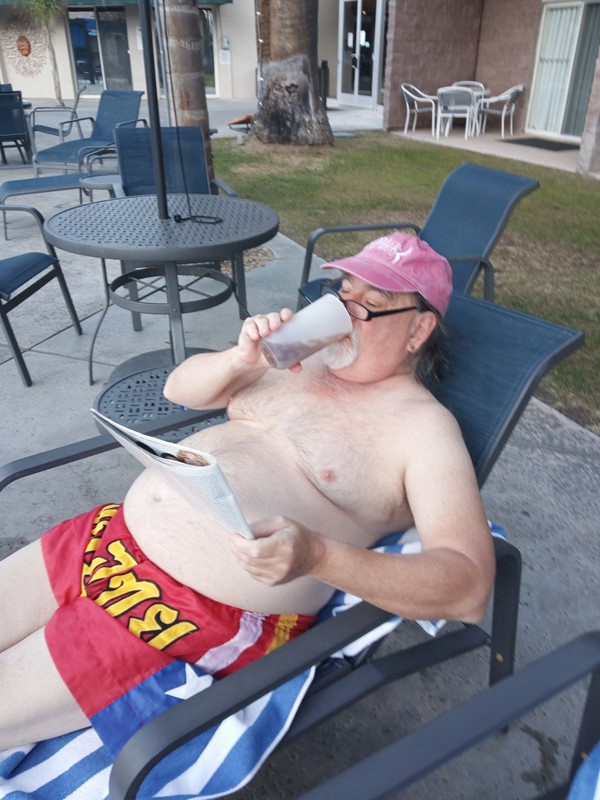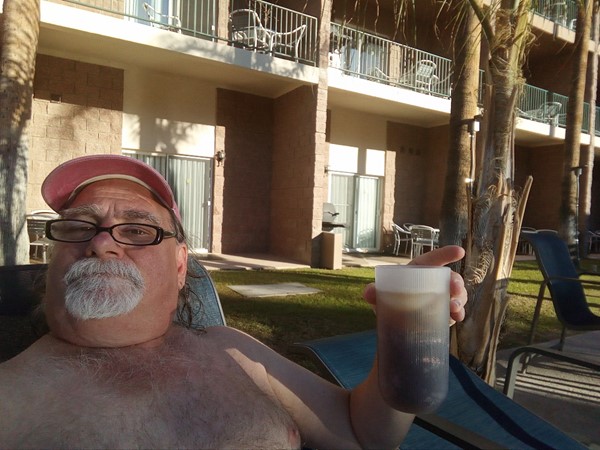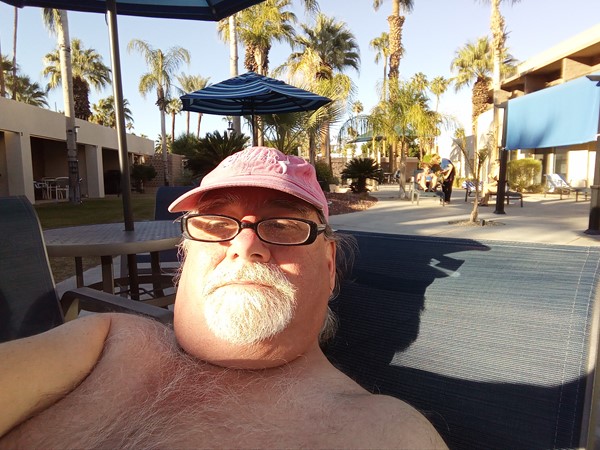 And hot tub time after the sun went over the mountains. But it's sort of rude to take pictures in the hot tub after dark.
I'll wrap up this post because the next one will have a TON of pictures of the Palm Springs Gay Pride Parade (and videos).
Stay tuned.
[???]
For more blog posts, click here.