After the parade and a nap, it was time to head out to dinner – the choice this evening is Casa Blanca, which has three locations around Palm Springs.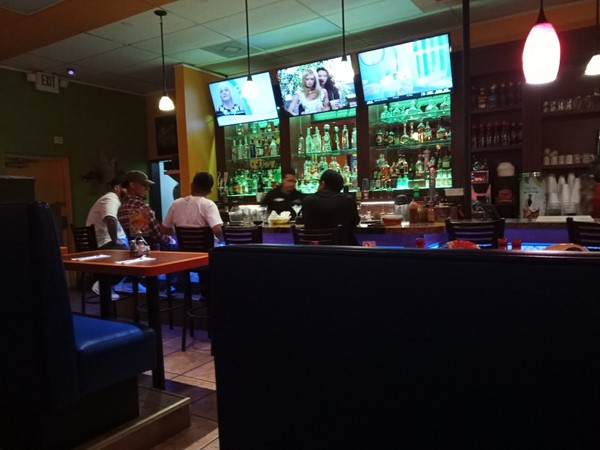 Attractive men at one end of the counter, not so, the other: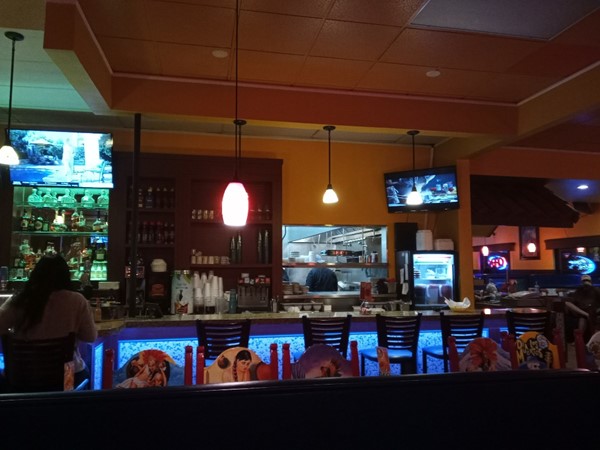 They were out of sweet vermouth –so it was a very dirty Martini for me (in a Mexican restaurant):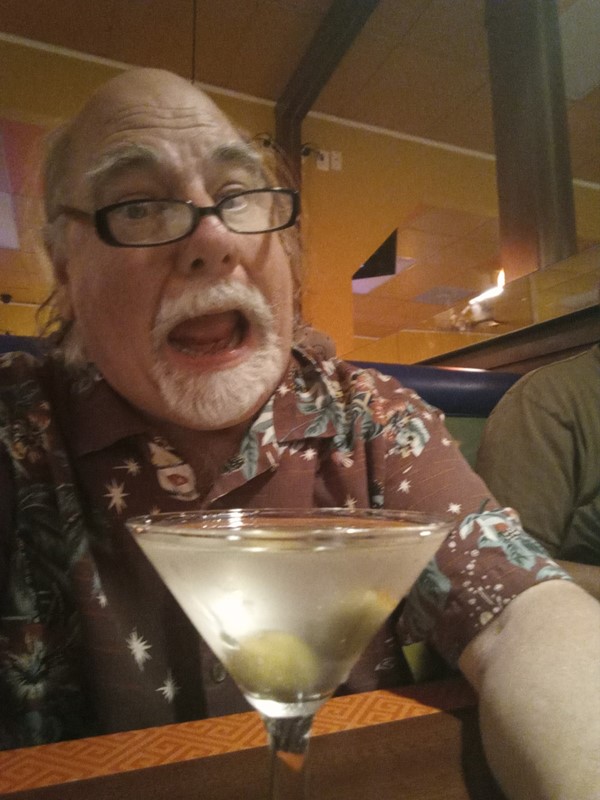 I had the bacon wrapped chili rellenos – which were fabulous!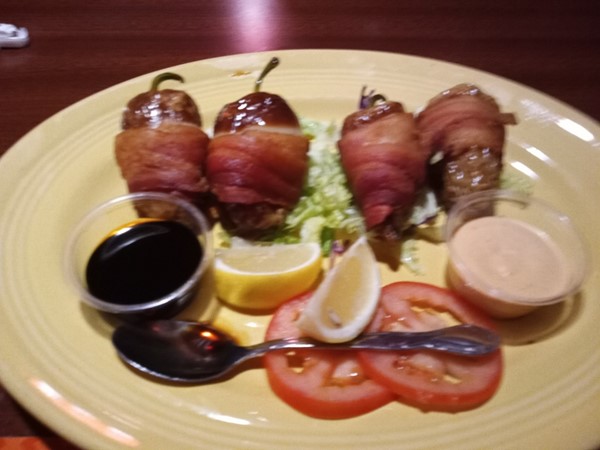 The Fish Tacos looked great: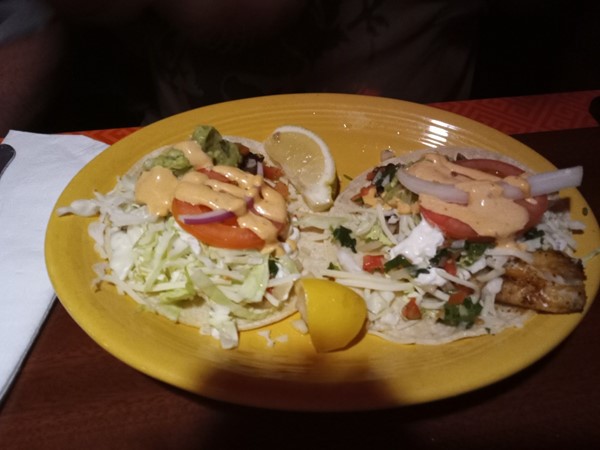 As whatever DancingBear had: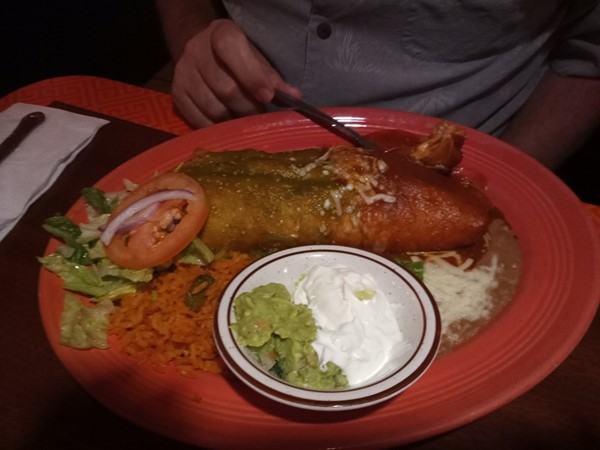 And since we were already in that end of the town – must be time to hit up a gay bar!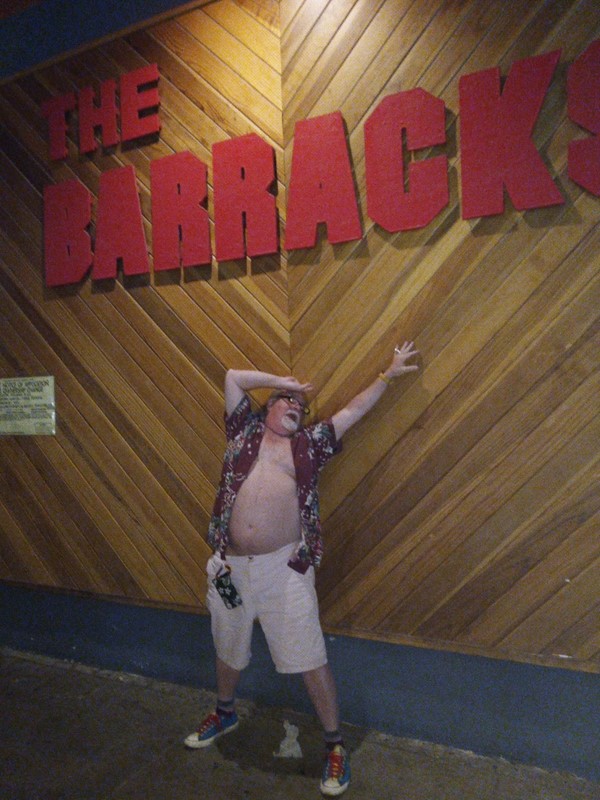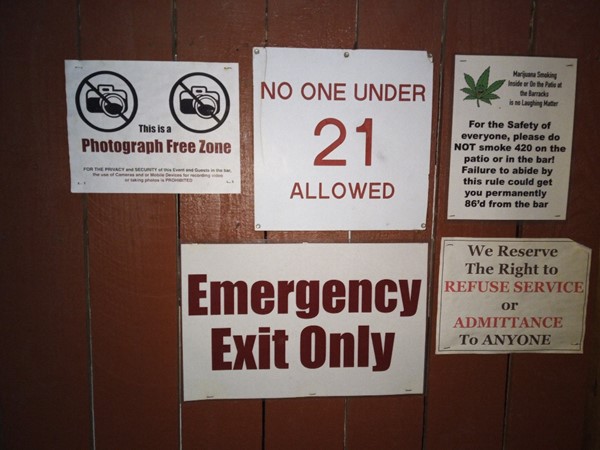 Hadn't been to a gay bar since a memorial service for a friend earlier this year. Two time in one year – after not having stepped into one in a decade. The floors are still sticky, but they no longer wreak of smoke.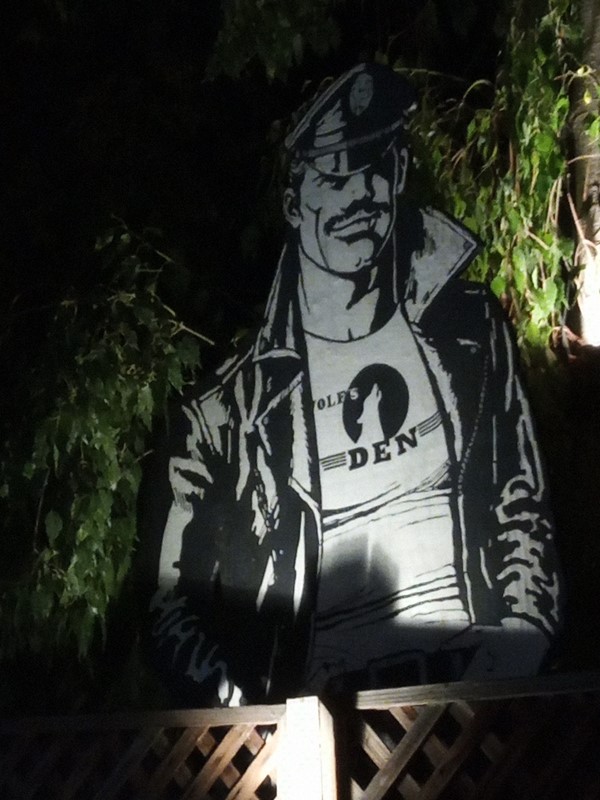 Our final meal of the trip found us back at Sherman's for a late lunch before our early evening upgraded flight home:
I have reservations for next year for a 3-bedroom. Fortunately, it doesn't include Halloween next year, which will make my business partner happier.
That's it for now – now just down to two more posts to be caught up!
[? ? ?]
For more blog posts, click here.