It has become an annual tradition to take a trip to Santa Fe in early December to visit my sis-in-law, her husband, and The Colonels who drive in from Kentucky every year between Thanksgiving and xMess. Yes, they drive from Eastern Kentucky to Santa Fe, New Mexico every late fall. You could almost set your clock by it!
Flying on Alaska's old Virgin American metal to Santa Fe…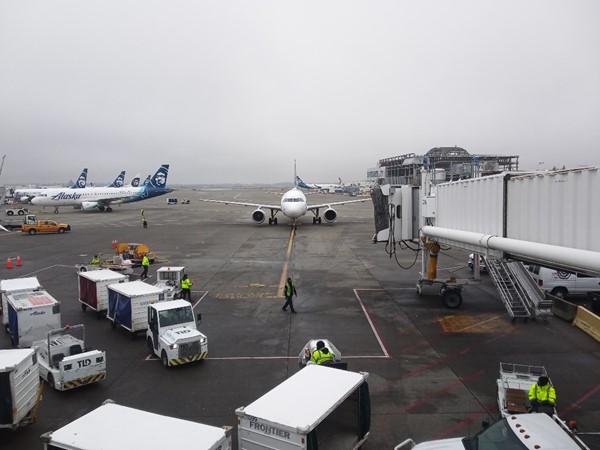 You can see the remodel of the North Concourse in the background.
Since it was old VA metal that hasn't been retrofitted with the Alaska seating plan, there are only 8 First-Class seats (as opposed to 12 or 16). But I was in Premium Seating, which means snacks, cocktails, etc.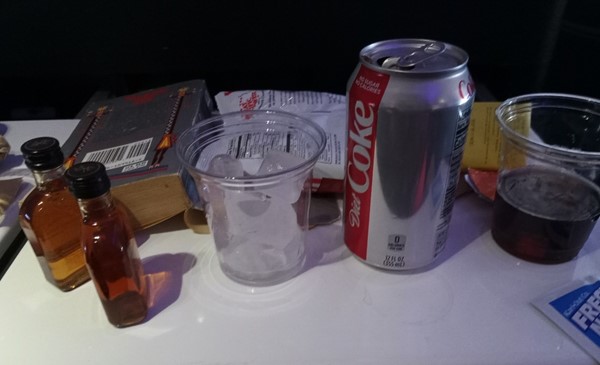 And because I'm Alaska MVP 75K, they always give me nice premium chocolate – and this "hippy" crisp quinoa sesame milk chocolate had the surprising taste of a Nestlé Crunch (crisped rice and chocolate), though technically that brand was sold to an Italian candy maker in 2018.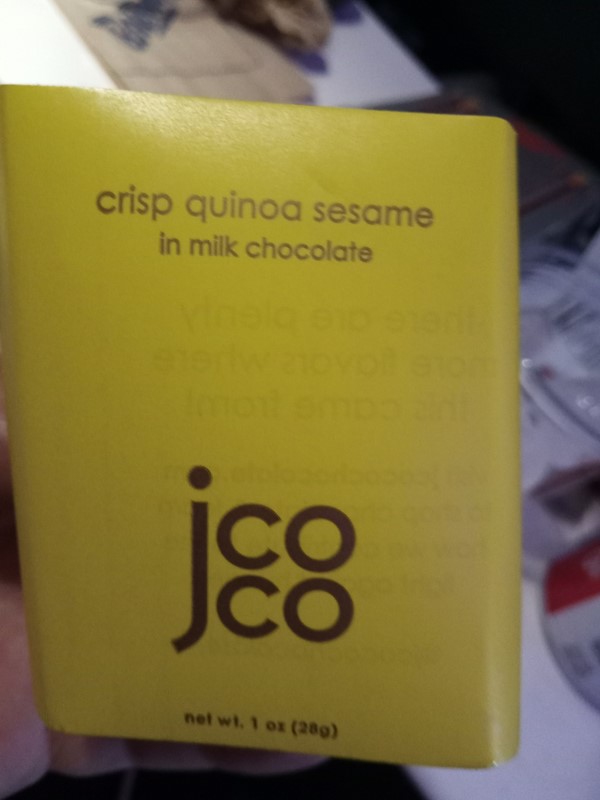 Flight was on time, but I had to stop and take photos of some custom bikes/cars in the lobby of the Albuquerque airport – definitely a product of Chicano Culture!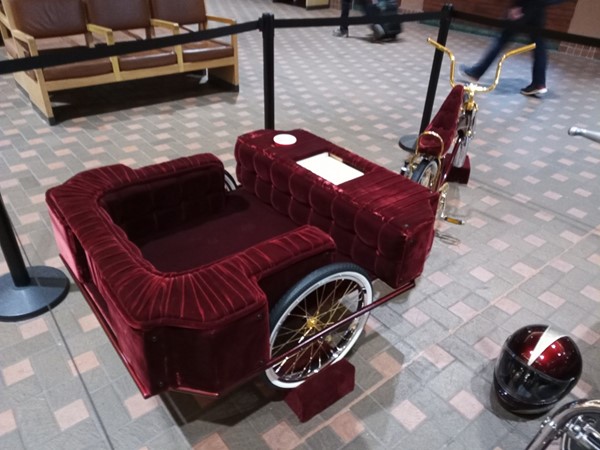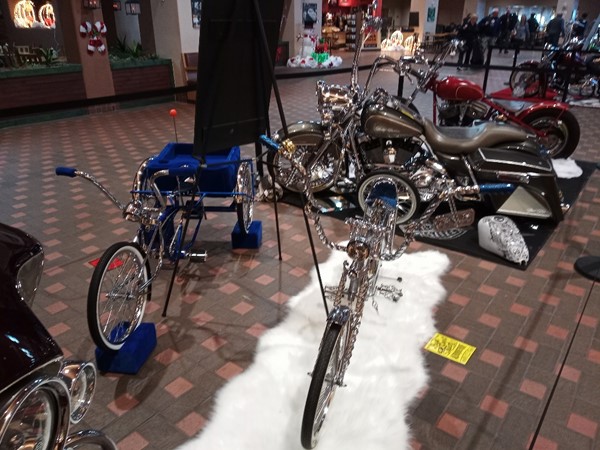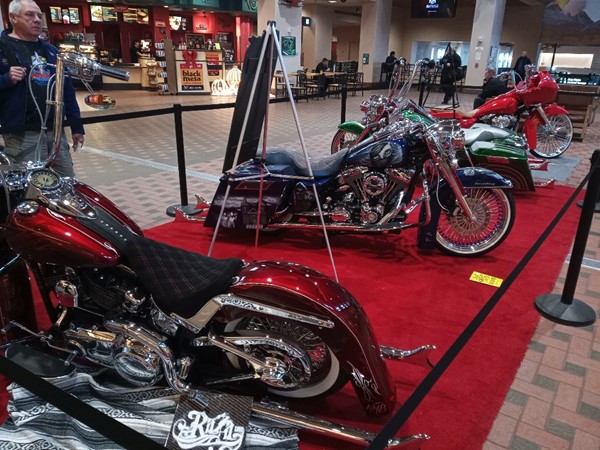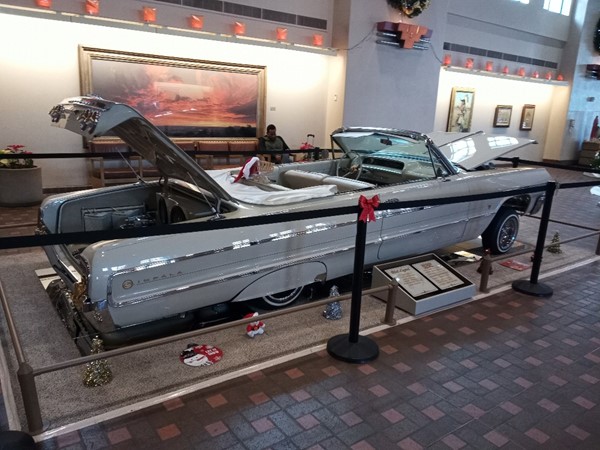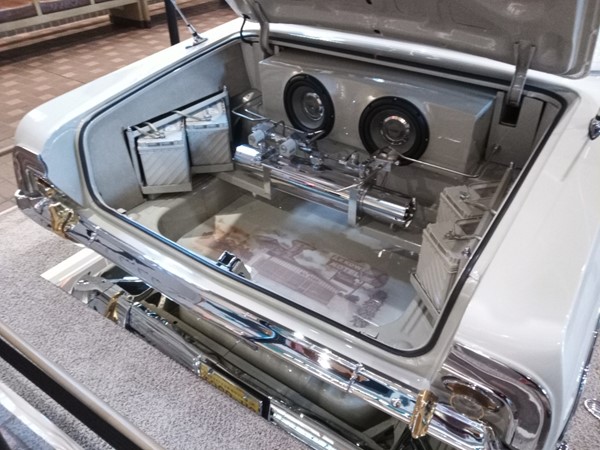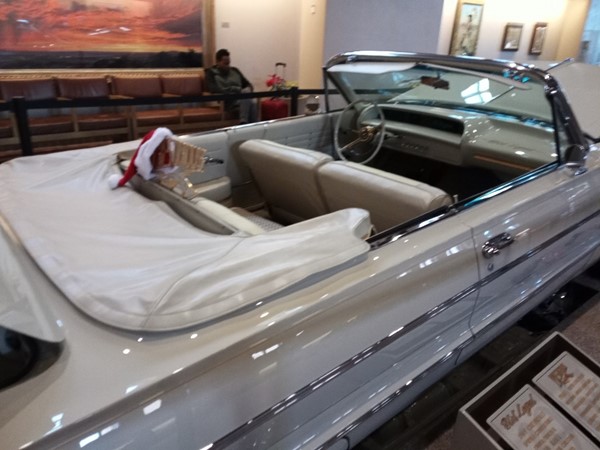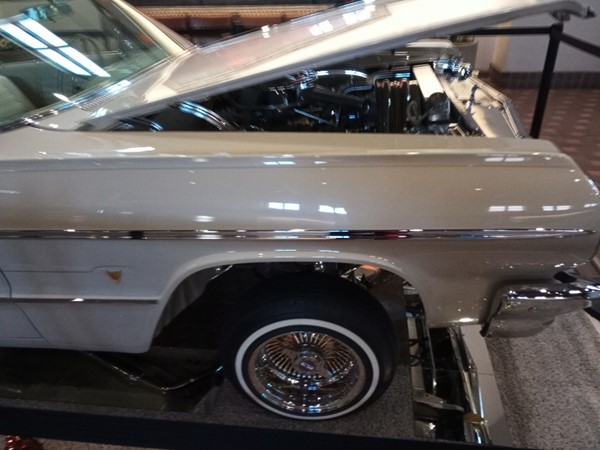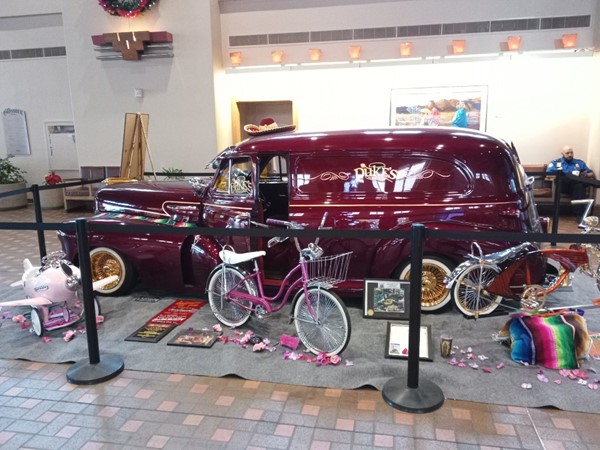 Pretty amazing stuff on display.
The Colonels were kind enough to pick me up at the airport and take me to my sis-in-law and husbands for a big dinner for all of us – we've been become an extended family. And they even stopped by the grocery store in El Dorado so I could stock up with booze and mixers for the trip.
This WAS NOT my shopping cart: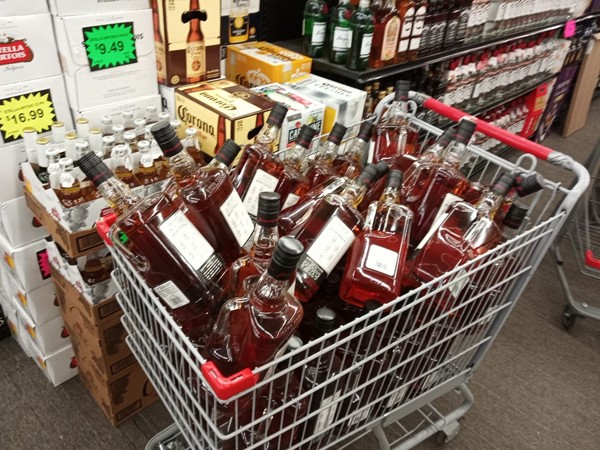 But it was a good picture – apparently the market sells a lot of Jim Beam half gallons during the season.
Great dinner with great company and so much fun there were no pictures – having too much fun with friends and family. Already thinking about next year! Wish I was in town for more than two nights, but its hard to take a weekend off between Thanksgiving and Christmas with the wine shop responsibilities.
Wednesday I was headed home on the train – my Christmas present to myself. Southwest Chief from Lamy, NM to Los Angeles, CA, then onto the Coast Starlight to Seattle. Two nights of rocking and rolling and being fed three times a day.
Got to the station at Lamy to find a very different train station. Amtrak stopped paying to staff the station, so volunteers took over, found someone to open an extension of a brewery, open a sandwich counter and generally transform the historic station: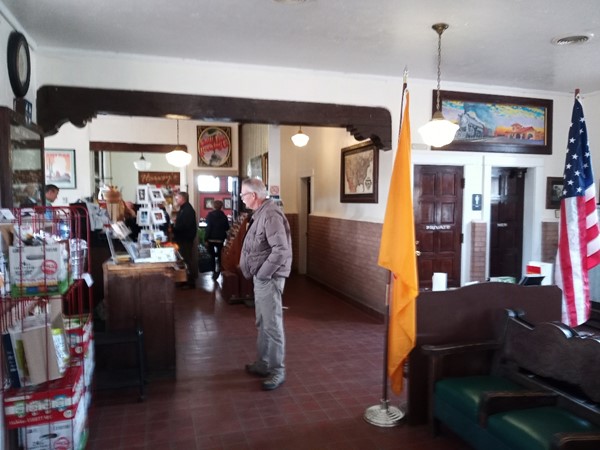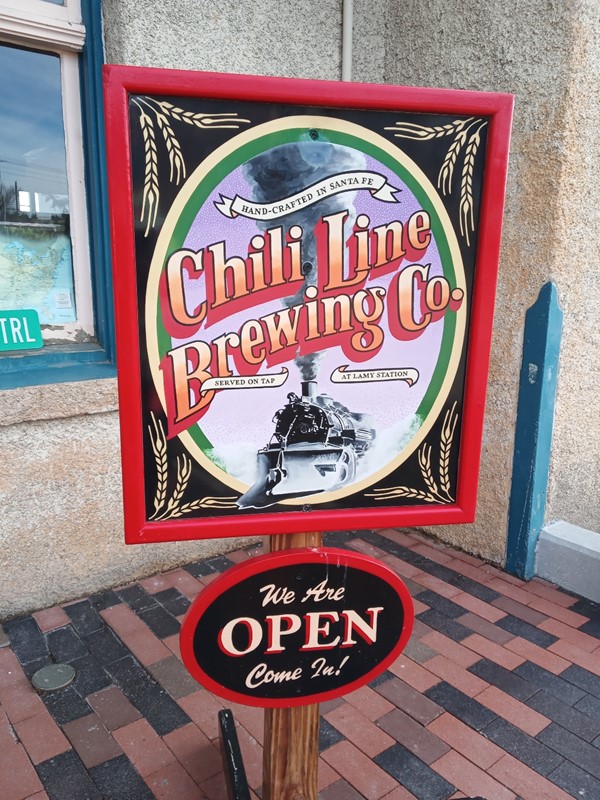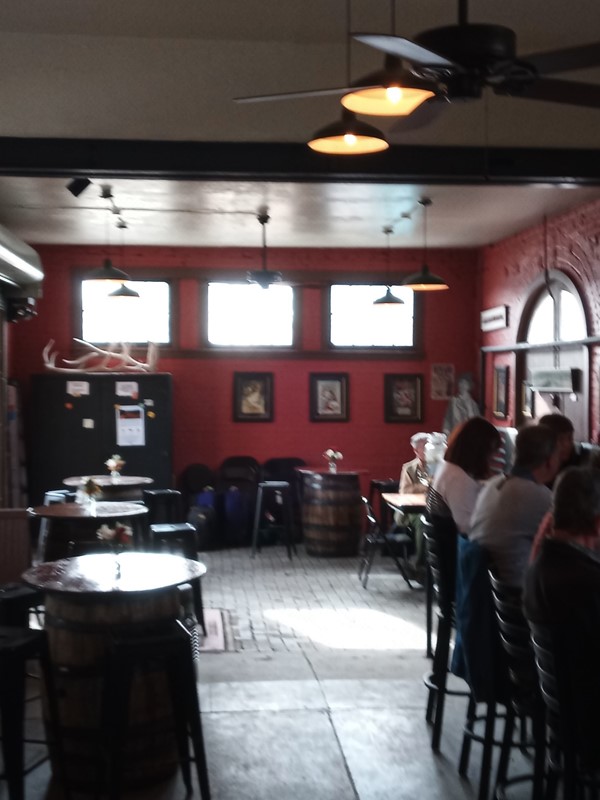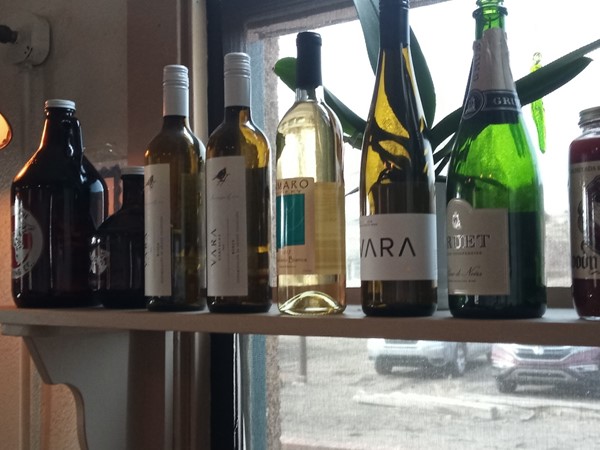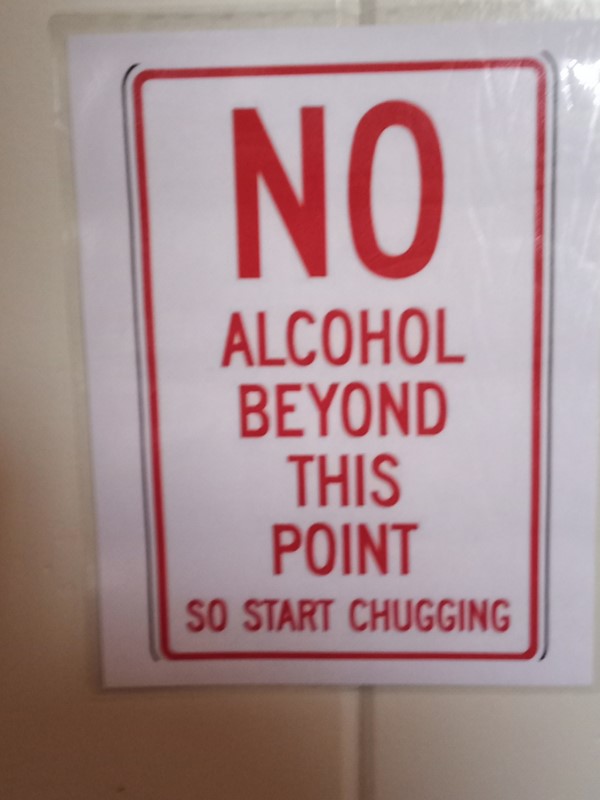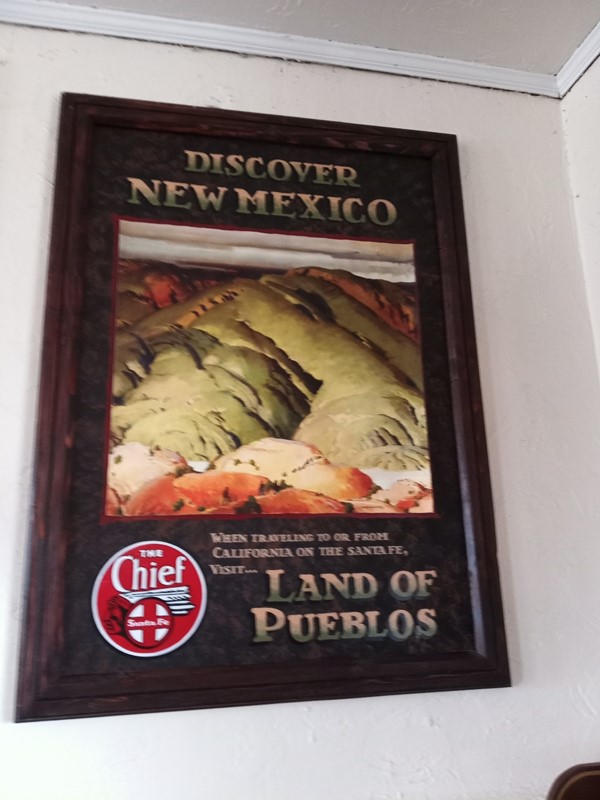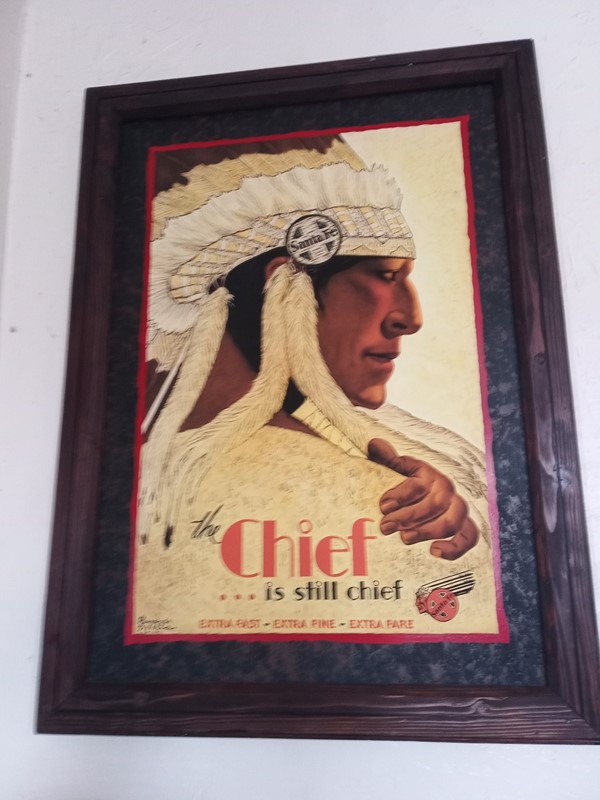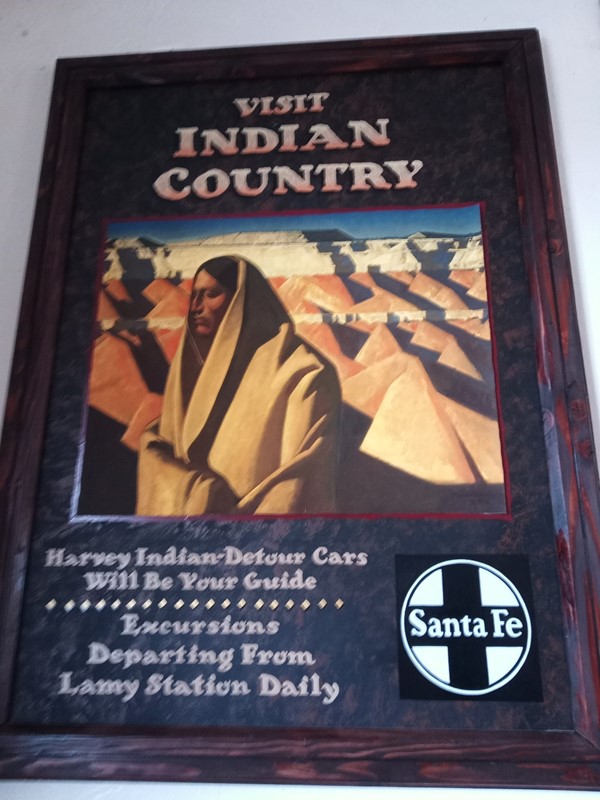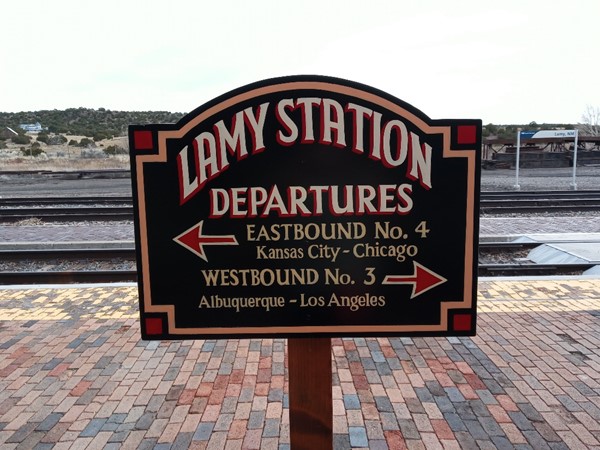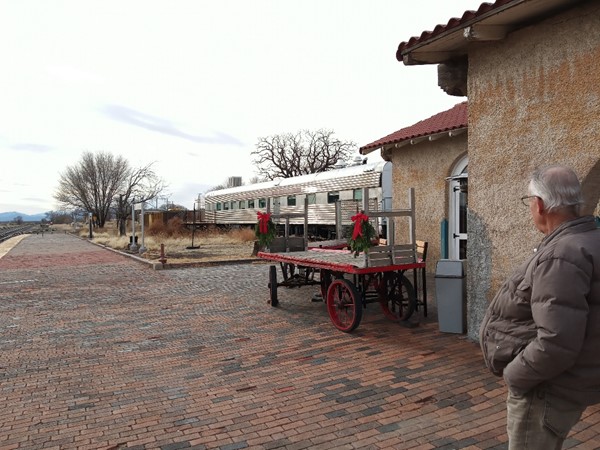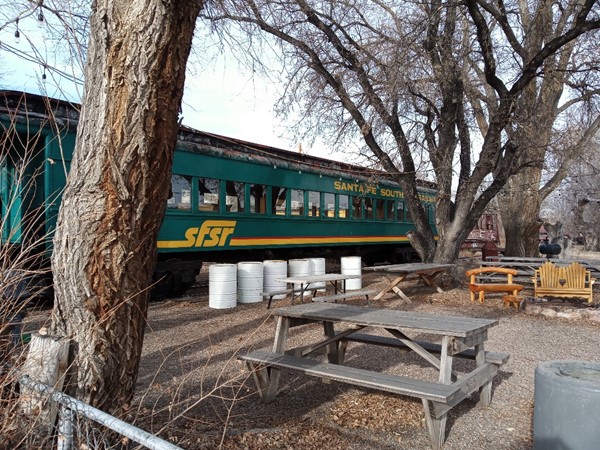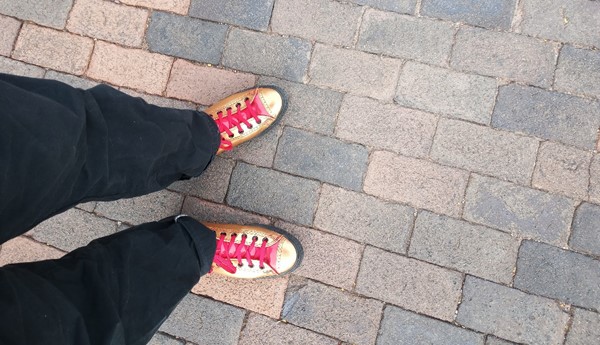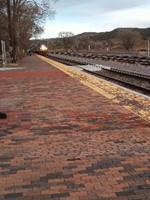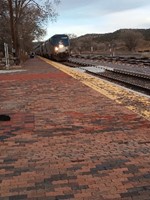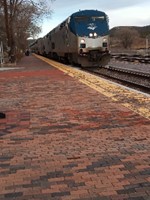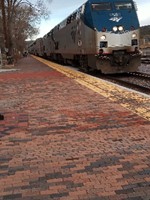 As usual, the train was late…sight. No lunch on board because of the delay, but when it did come, I got settled in: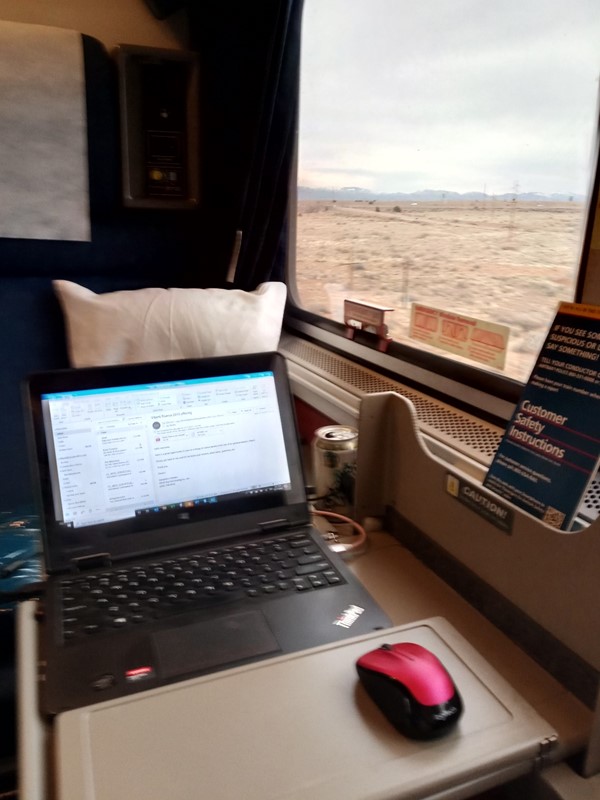 What a lovely view from my office.
And then there are the views and the stops….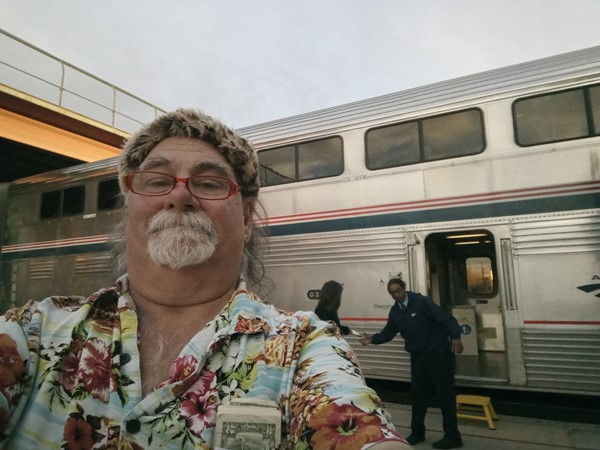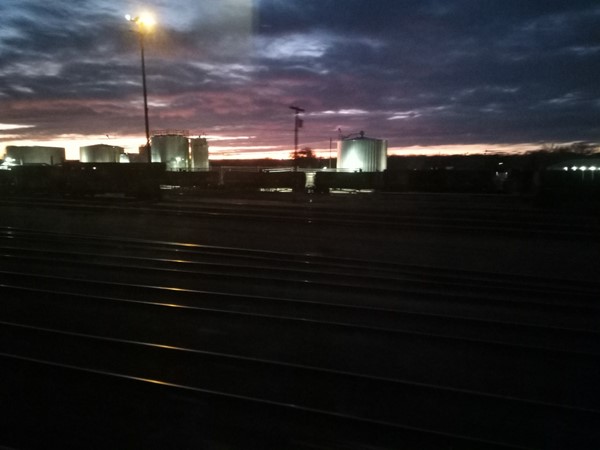 And, of course the food!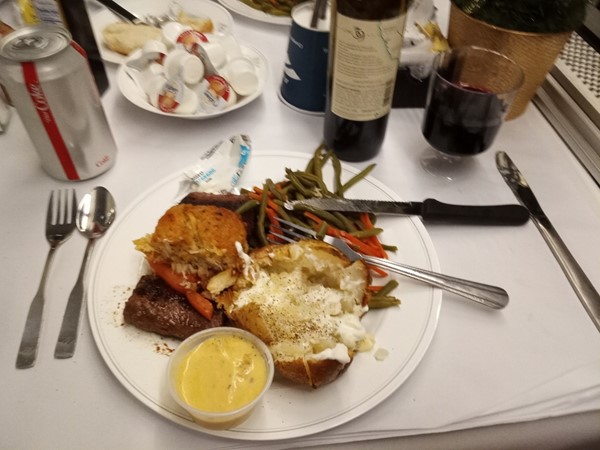 With dessert (with sprinkles) to take back to my room: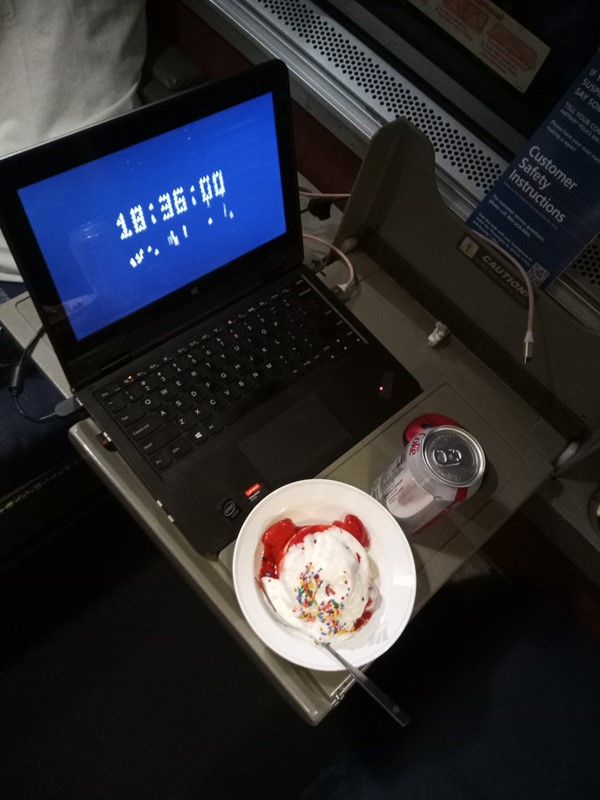 And Flagstaff – a stop which I keep trying to get an acquaintance of mine to drop by the station for a hug.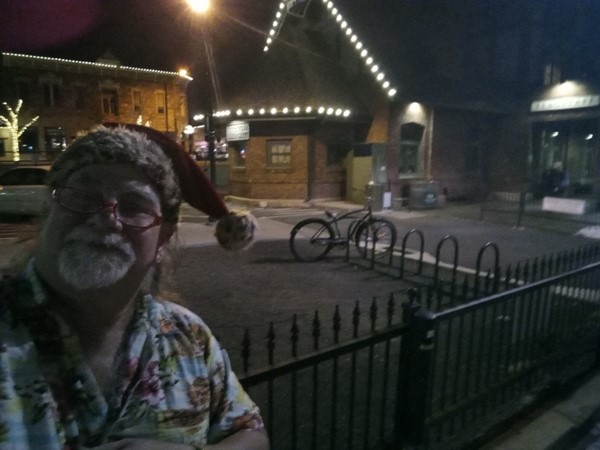 Transferred in LA to the Coast Starlight – another day, another roomette!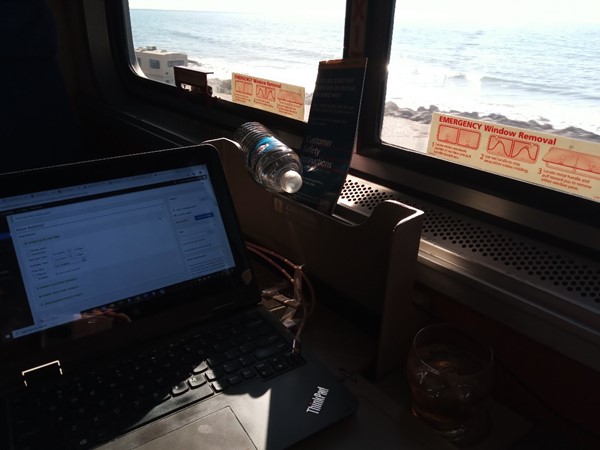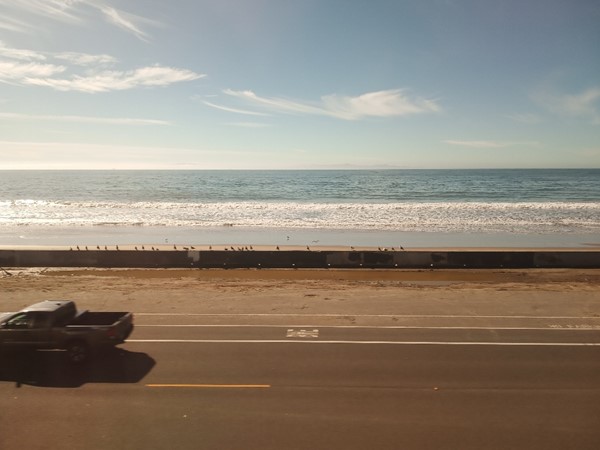 And when I rolled into San Louis Obispo (they might want to fix their station sign)…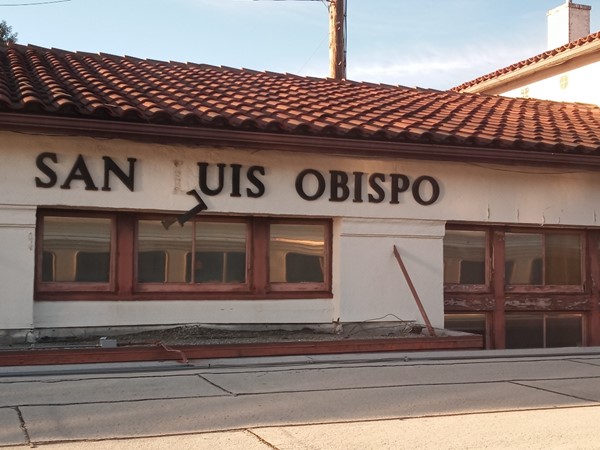 I got my nephew to meet me at the station for a hug and a quick chat!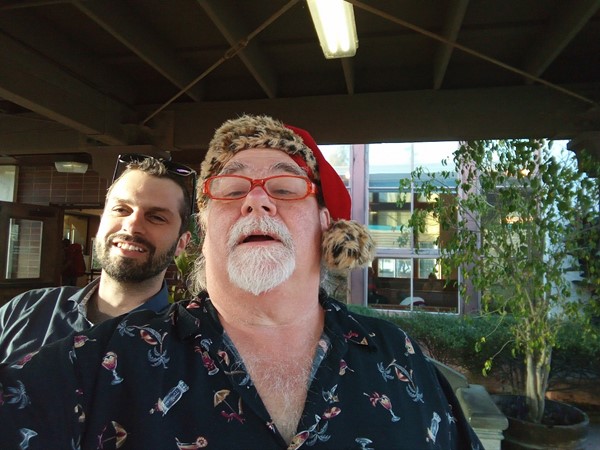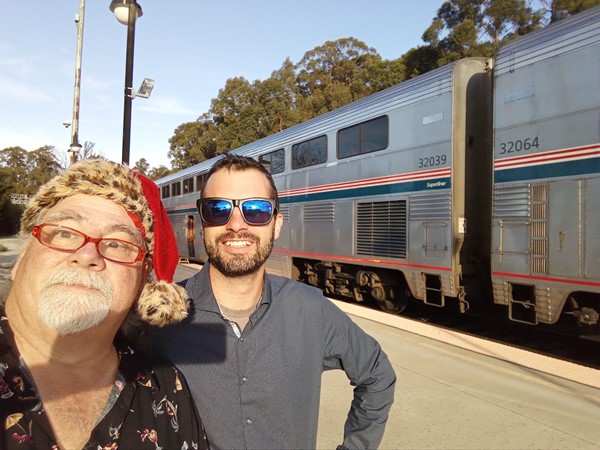 More food, more booze, and it's time for bed:
Woke up to snow…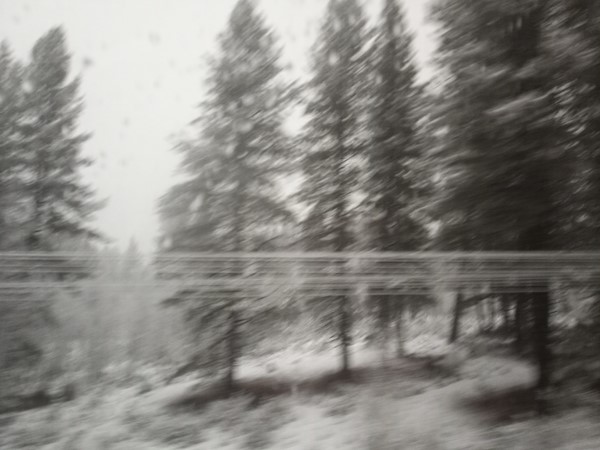 And eventually Portland…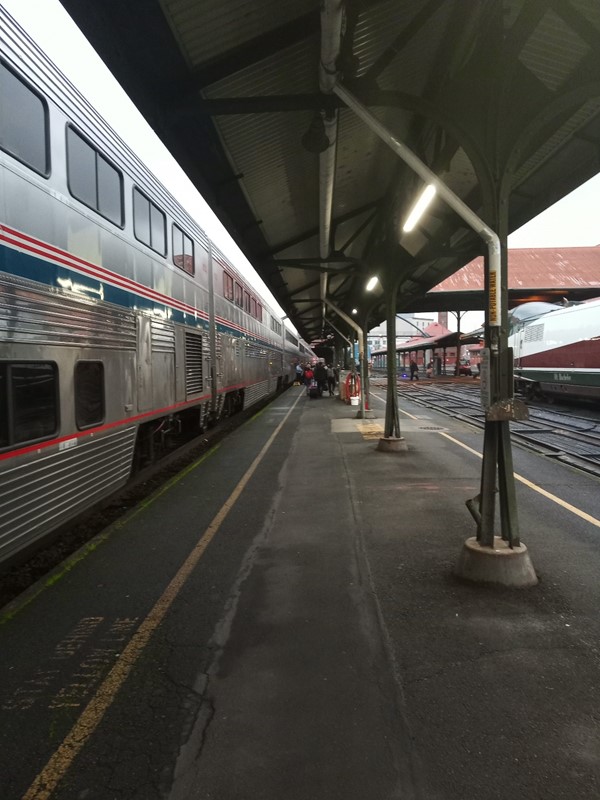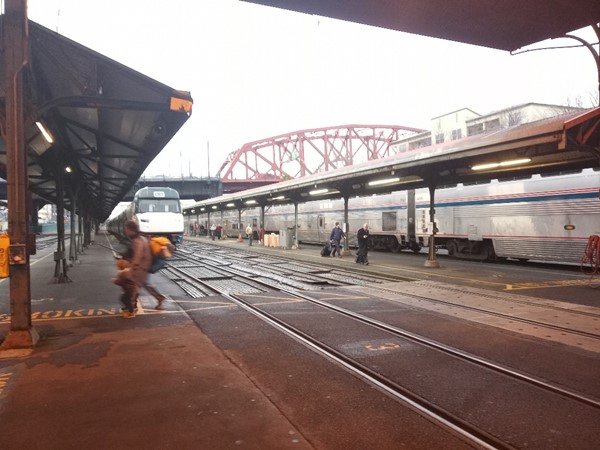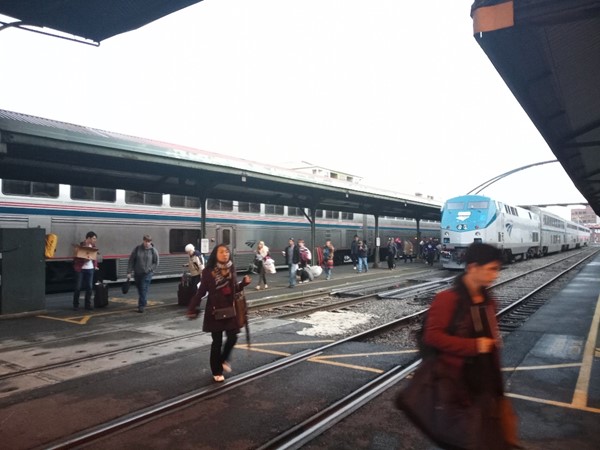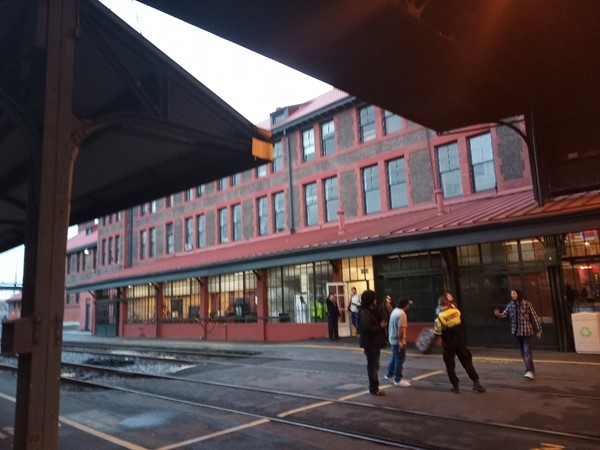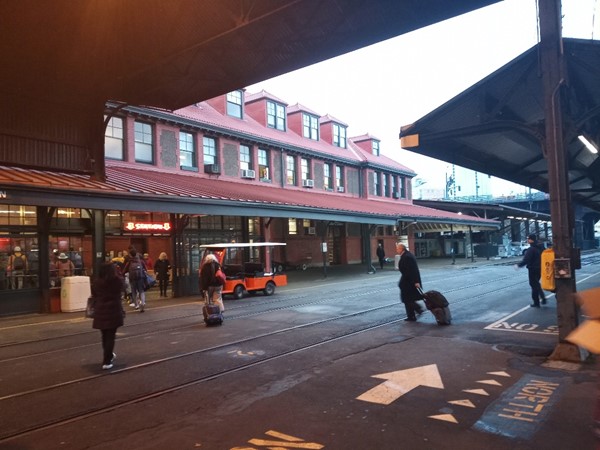 And after dark, headed into Seattle: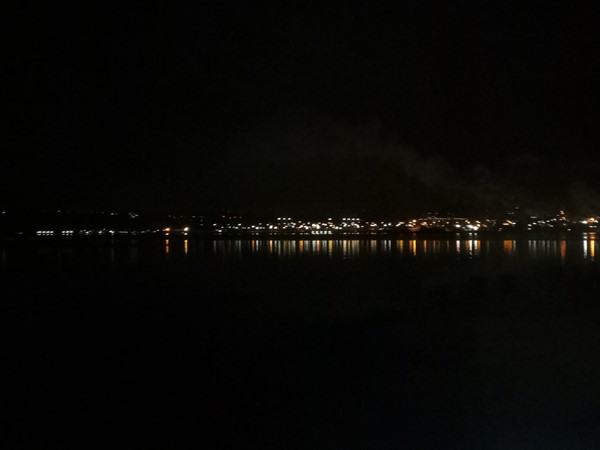 End in of my trip. Off to work in the morning.
[222.8]
For more blog entries, click here.