Had some extra Delta SkyPesos and wanted to check out the new Airbus A220-100 (formerly the Bombardier C-Series 100). And I had a spare Tuesday in December.
I booked First Class on the way down and Premium for the return.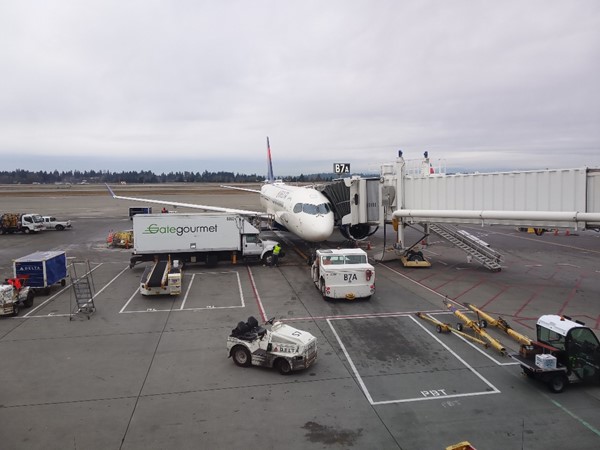 The A220-100 is smaller than a Boeing 737, with a seating layout of 2-2 in the First-Class section, and 2-3 in Premium and Economy.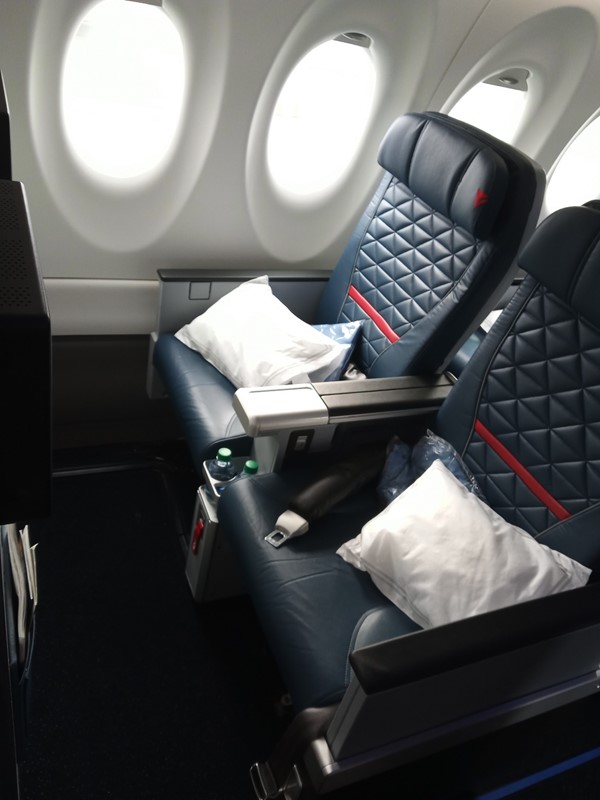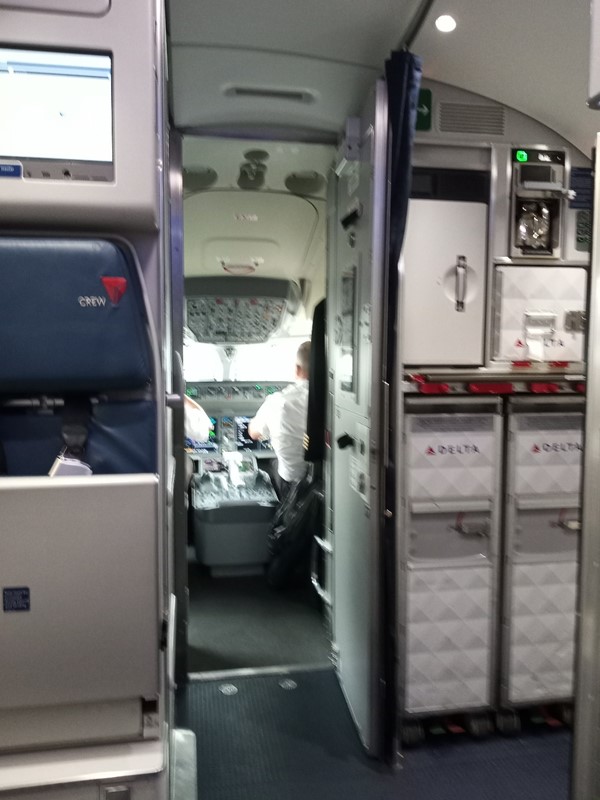 I'd forgotten the joys of a pre-departure cocktail…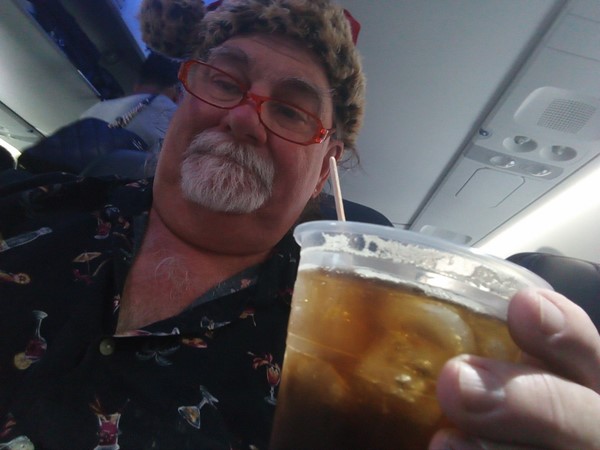 Once we were up in the air, bring on more drinks, and a decent muffuletta.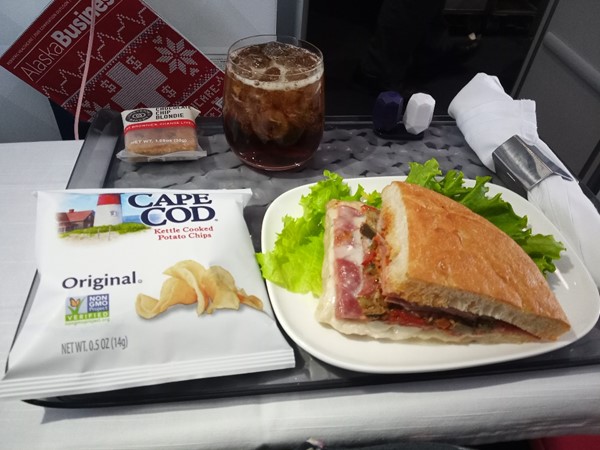 The A220 has some interesting interior features – like lavatories you can spread your legs in, like this one in First-Class: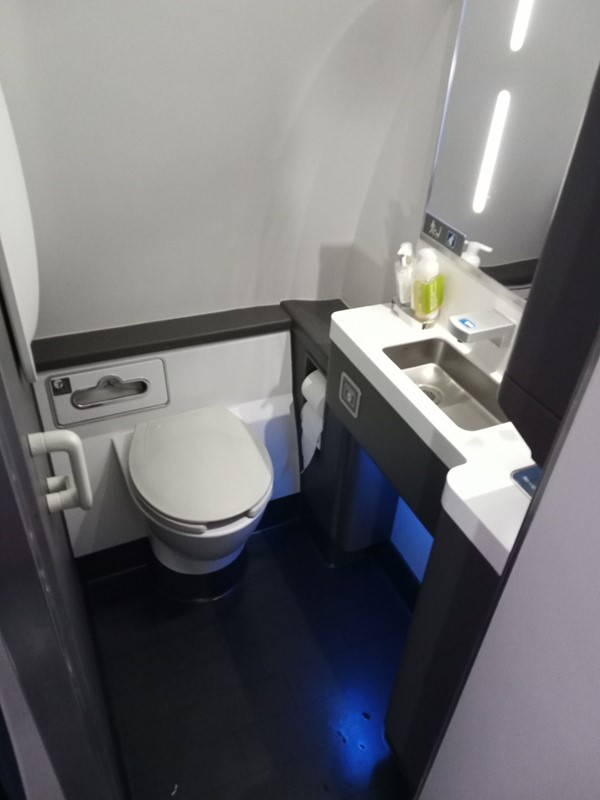 And, in a weird twist, the economy lavatory even has a window in it!
Want to know if Wi-Fi is active? There's a light for that (and the Wi-Fi worked gate to gate).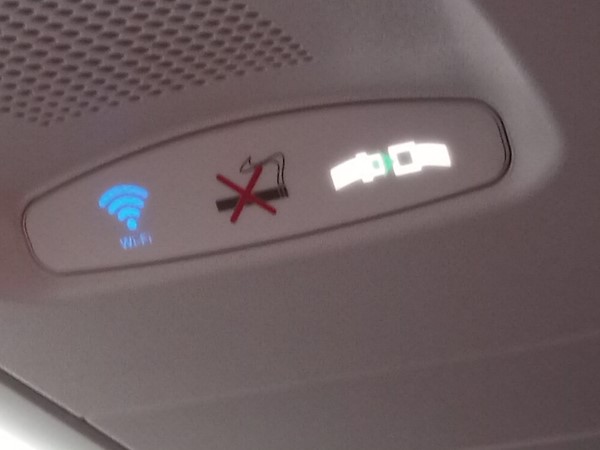 Or sitting in the bulkhead in premium where you don't have a seat-back monitor, there is a tiny one mounted in the ceiling so you can watch the safety video.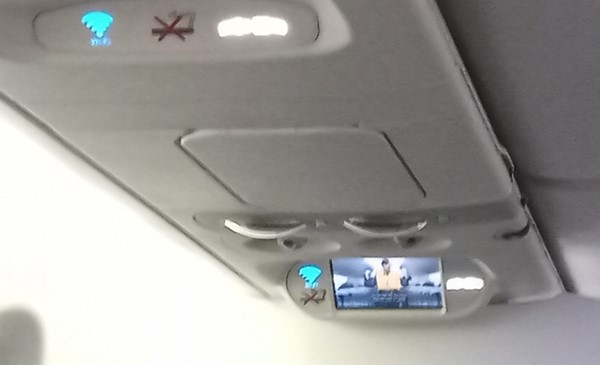 In San Francisco, it was off the plane, and then back on…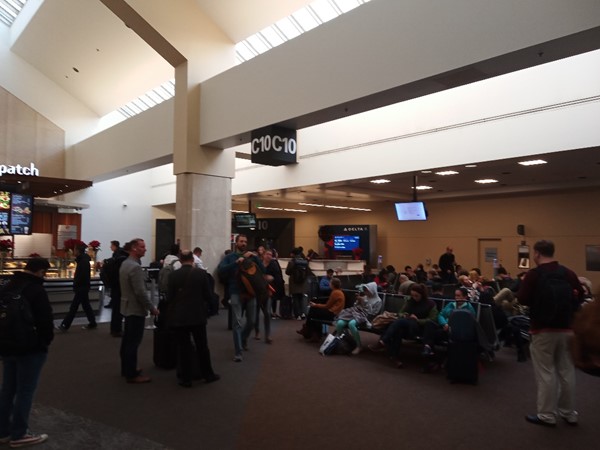 The Premium Seat was nearly as comfortable, not much room on the tray table for all the drinks and snacks.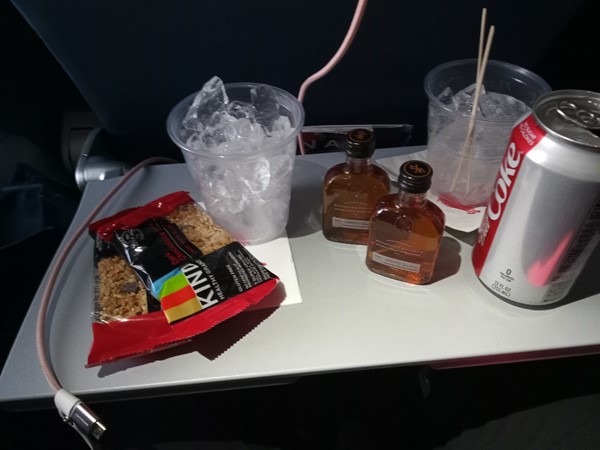 I should point out that I had lunch in the lounge before the flight, and then on the way to the lounge on my return to have dinner – I had a chance encounter of the Christmas kind…it made my day.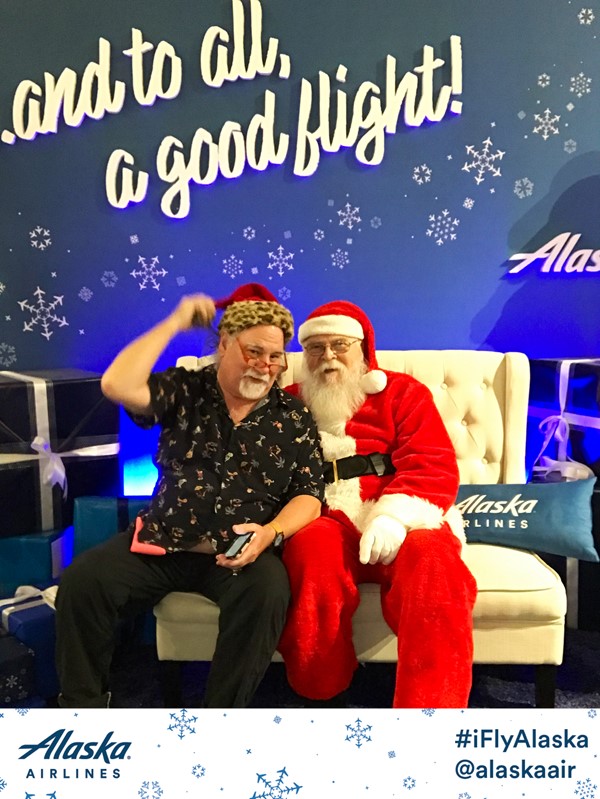 And to all, a good night.
[222.8]
For more blog posts, click here.