Turns out had been almost exactly three years since my last trip to Victoria – and my favorite desk person was still on staff, now as the supervisor! She thought the last time had been for my birthday. I looked it up, that was three visits ago, but there had been three visits in a 4-month period, so understandable.
Travelling with Dancing Bear for this trip. And he is driving! And he's fast. We had enough time for lunch at Milestones Tsawwassen Mills before we got on the ferry:
In addition to my Manhattan, I had the fish tacos with half/half side of salad/fries: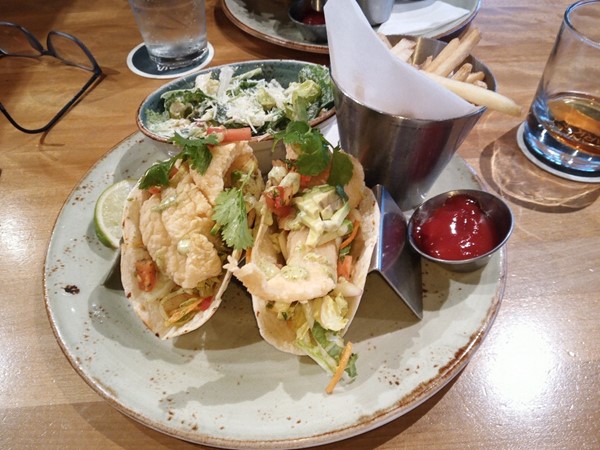 DancingBear had the Chicken Caprese Sandwich: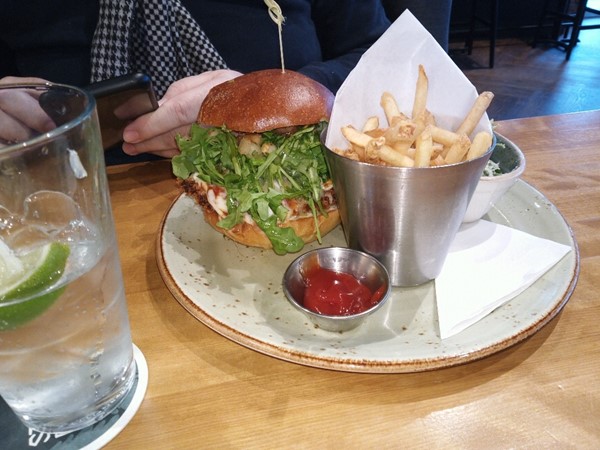 We had a reservation for the ferry, so we were one of the early cars onboard: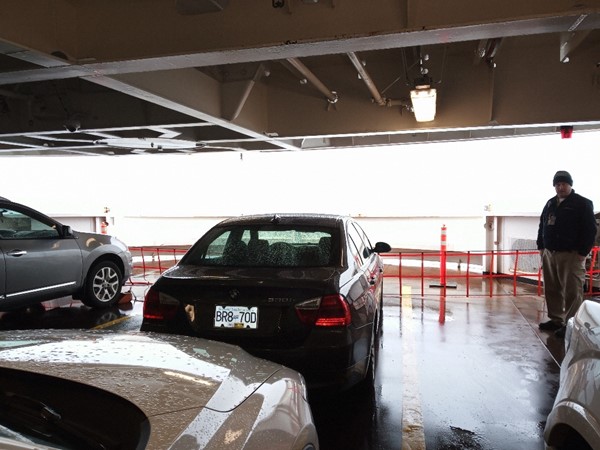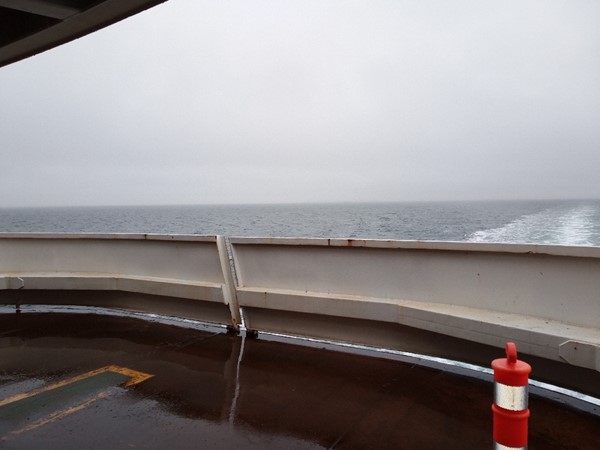 We were warm and cozy upstairs…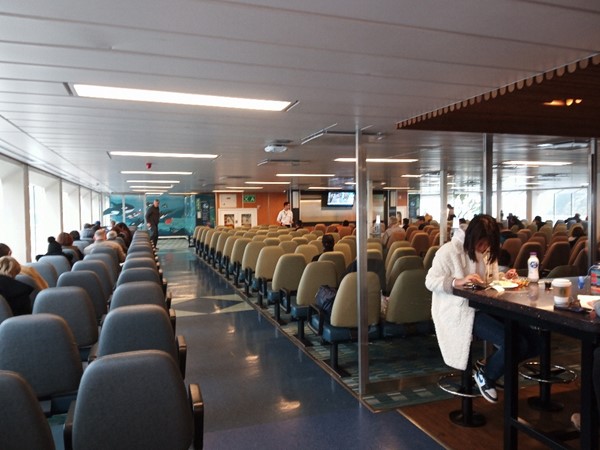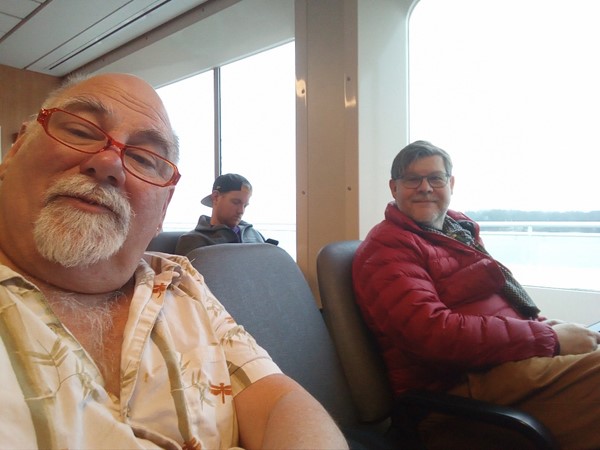 And with great views!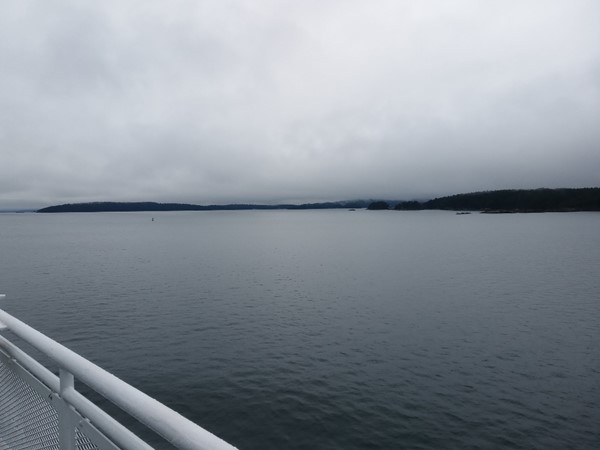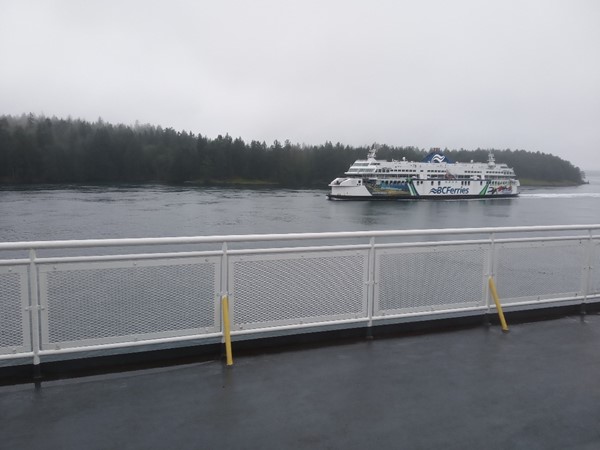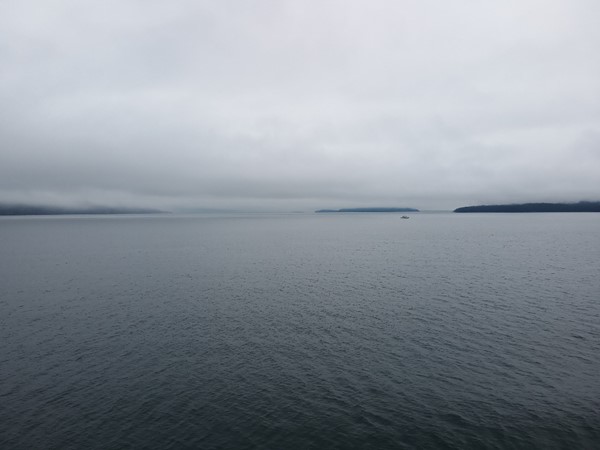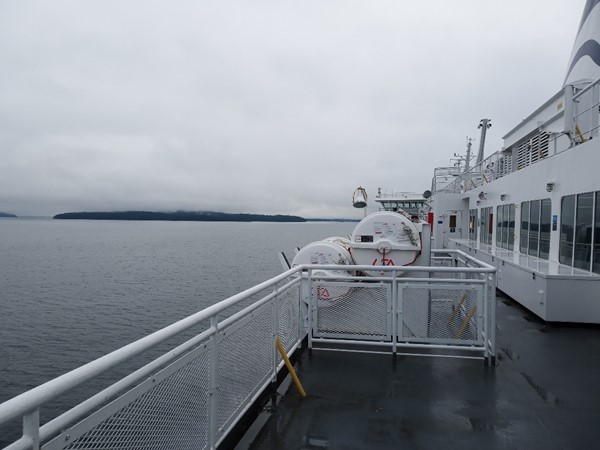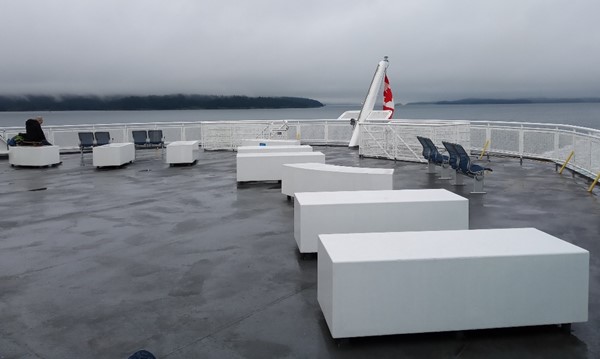 Yep, it's a bit grey and foggy – welcome to winter in the Pacific Northwest.
Stopped for groceries on the way to the condo, where Nicola greeted us – I brought some candies for her.
Got settled into our penthouse – here are some random shots: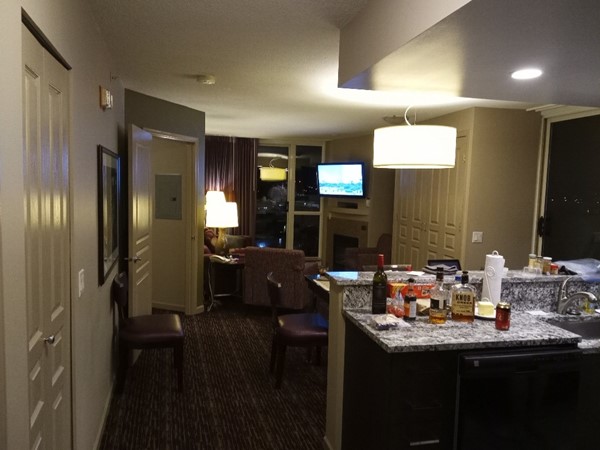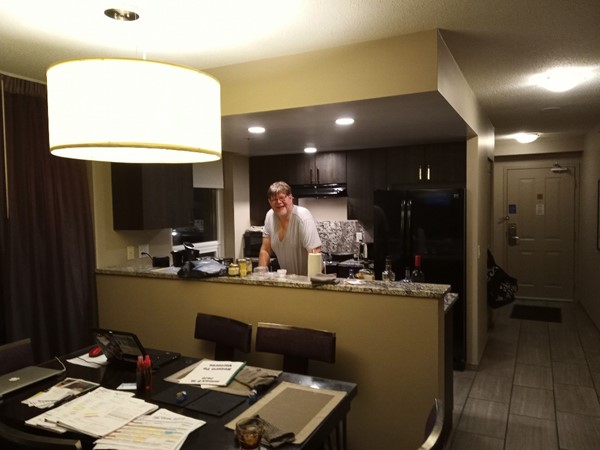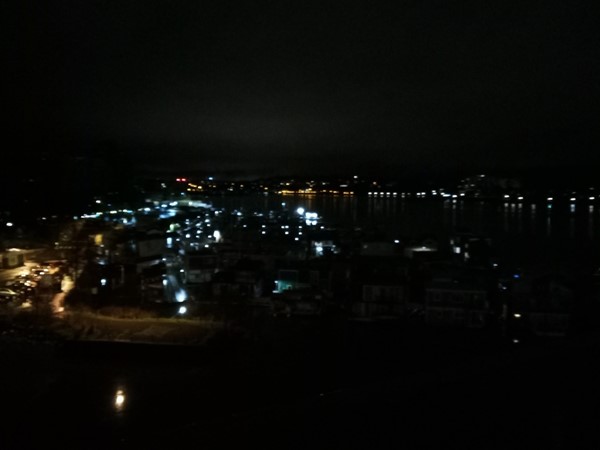 No pictures of the hot tub (which we used) and the BBQ (which we didn't use). Dancing Bear did bring his sous vide: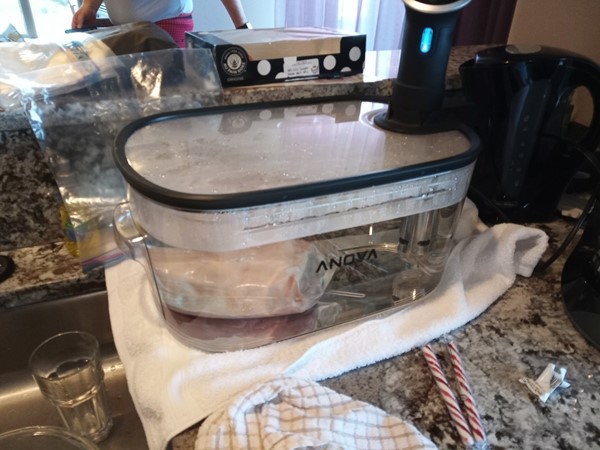 We eat well on the road…Monday night's dinner – fried chicken: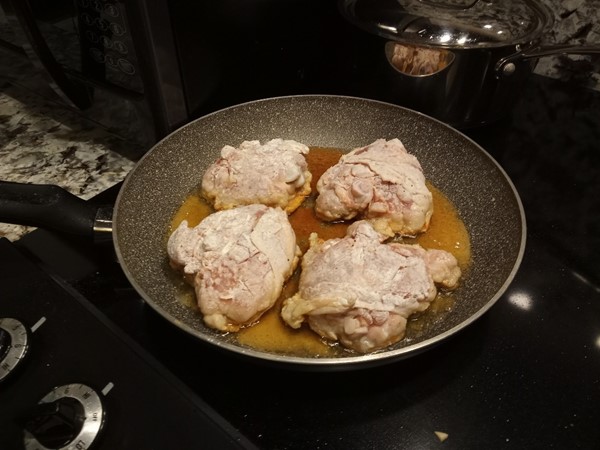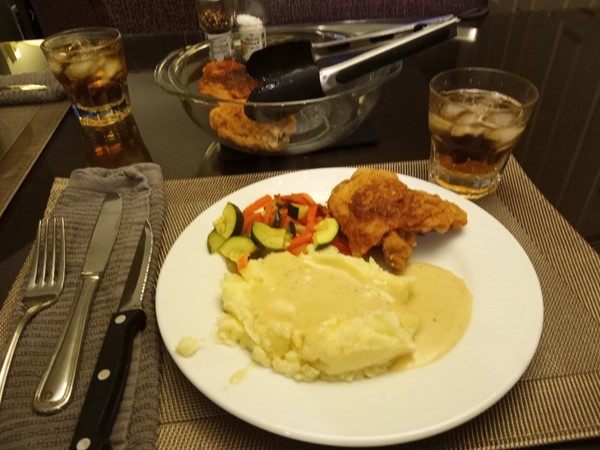 Lunch the next day was at the Blue Heron – a tad louder (atmosphere-wise) than I remember, but the food and drink was good…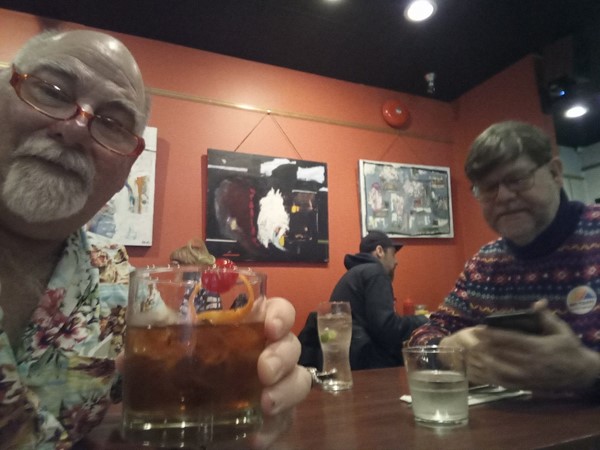 Chicken Club for Dancing Bear: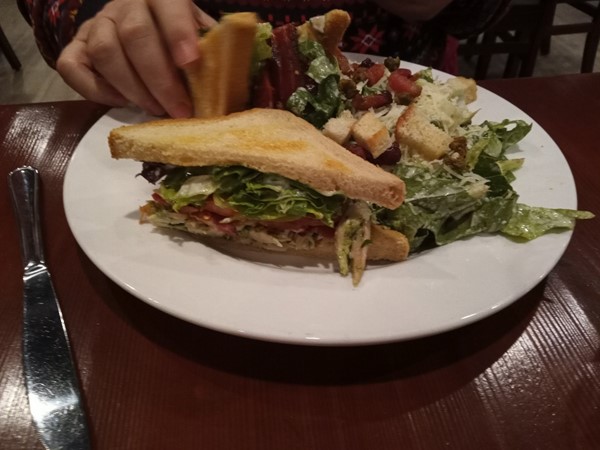 And Crab Cakes and Salad for me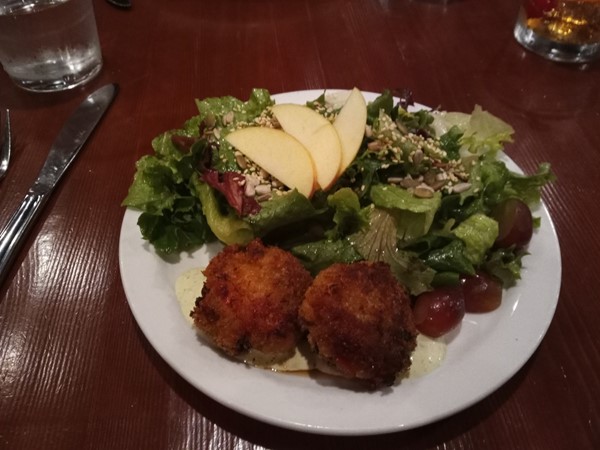 Running late to get back to the condo to greet Solus – but we left a key at the desk. He came over to pick up a cast iron pan from me and spend the night for dinner and a hot tub. Big garden salad…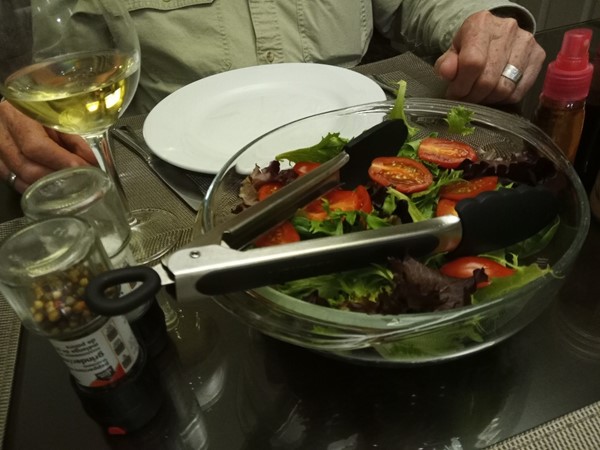 And Mushroom Serrano Ham Risotto: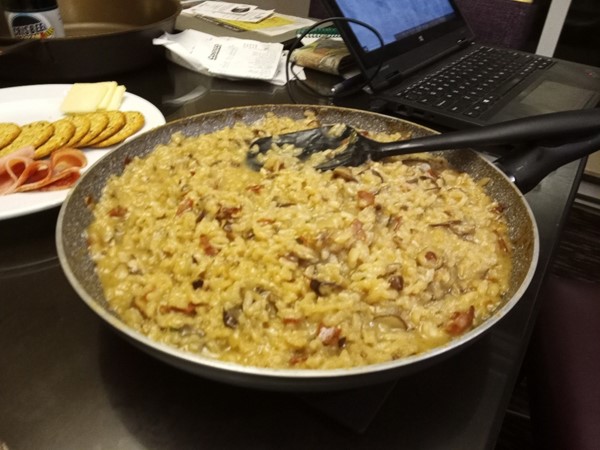 For lunch before his 1pm pick up for a 3pm ferry we were off across the park to Finest At Sea, a wholesale/retail fish monger that also has a food trailer in front.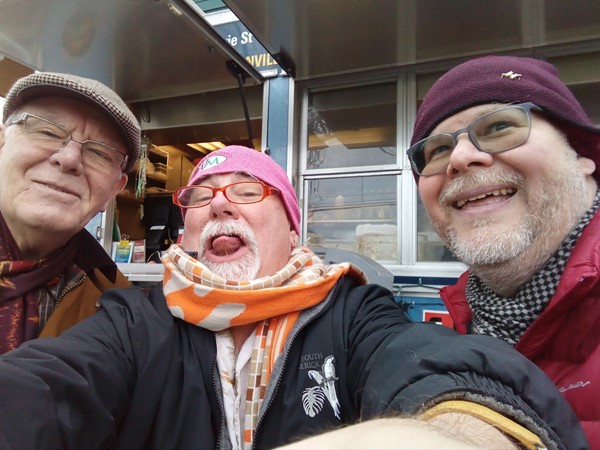 We all had the Halibut & Chips, though next time might try the Tacos and Chowder.
Even breakfast at the condo is elegant! Potato cakes, sausage, and an over easy egg (and Caesar).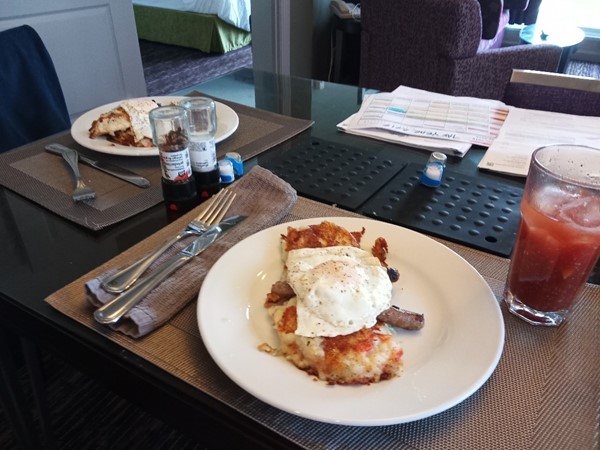 DancingBear discovered a new destination on Vancouver Island – the factory outlet store for Roger's Chocolate, Victoria's oldest manufacturer. His mother wanted chocolates, and he's a fine son – the fact they were 50% off because they didn't come in the fancy box just made them tastier: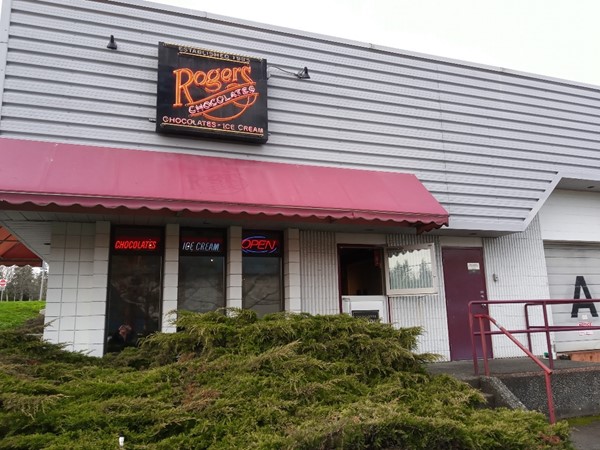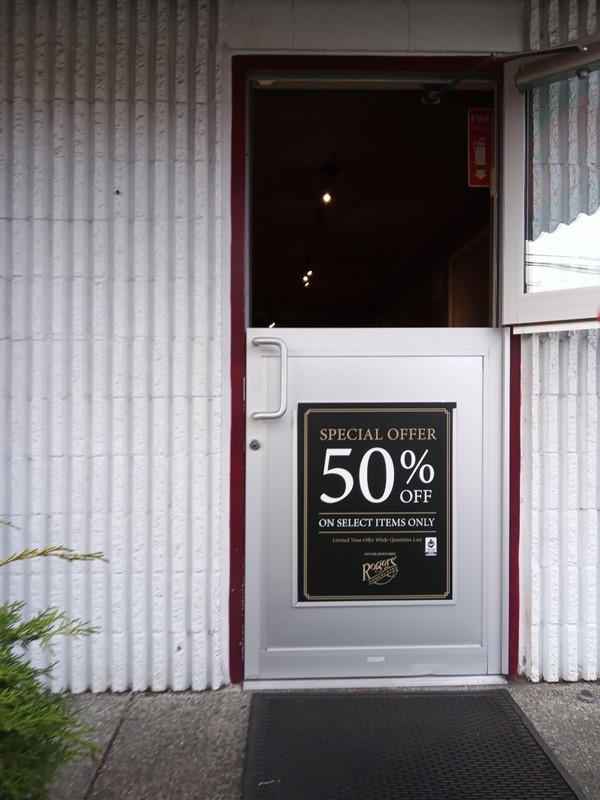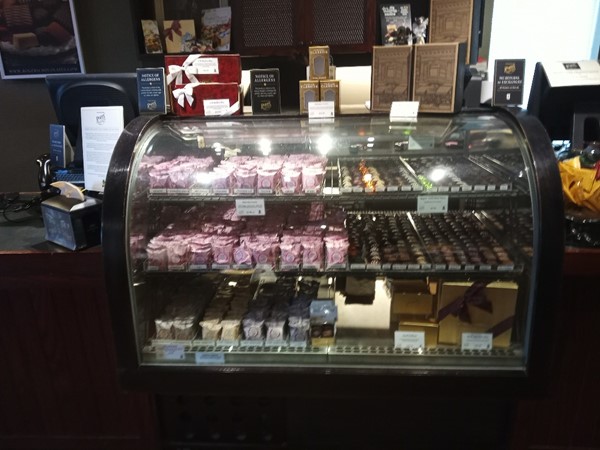 And another fine meal in the evening… a bone-in pork chop roast…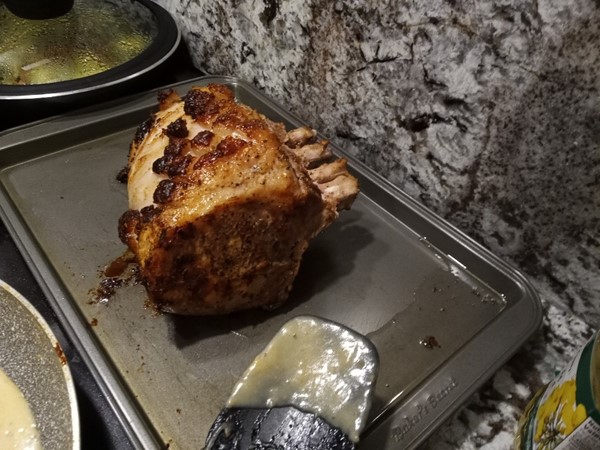 Leftover risotto and veg, same scratch-made gravy – YUM!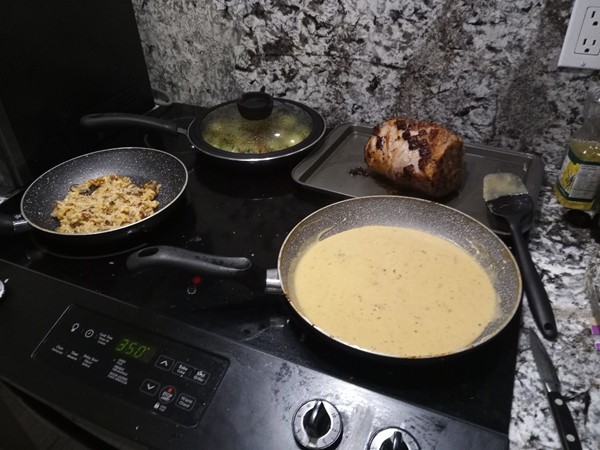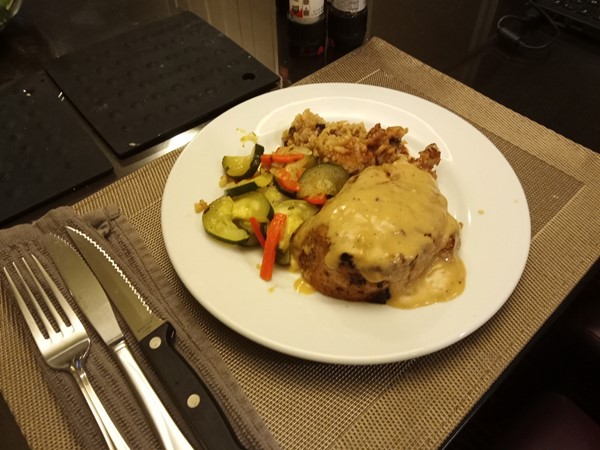 But by Friday morning it was time to return home on the 1PM ferry…until it was cancelled due to high winds on the Straight.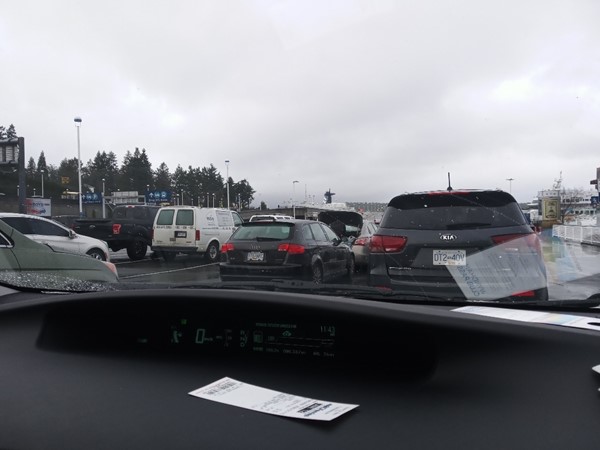 We finally got the 4pm boat – and sprang for the quiet lounge with free coffee and snacks.
It was a long drive home in the rain. Originally expected to be home around 5pm – it was more like 9PM.
But, all-in-all, a great trip.
[224.0]
For more blog posts, click here.