With being knocked out of the travel game for a month, I might finally be on the positive end of flying things I've booked. What I cancelled was:
Tucson
Boston
Bogota
Rescheduled Boston trip
Raleigh
Didn't get in the air this year until February 5th with a mileage run to Raleigh. Puts me down by about 20,000 flight miles from where I usually am this time of year.
Did manage to get these mileage runs done in February:
Raleigh
Columbus
Pittsburgh
Raleigh (with Rache)
Raleigh
Raleigh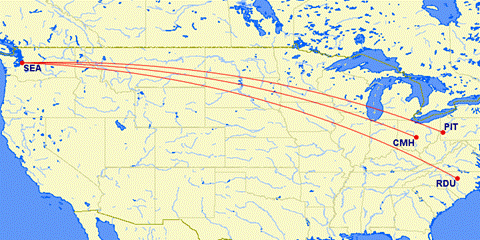 My map for this year was supposed to look like THIS: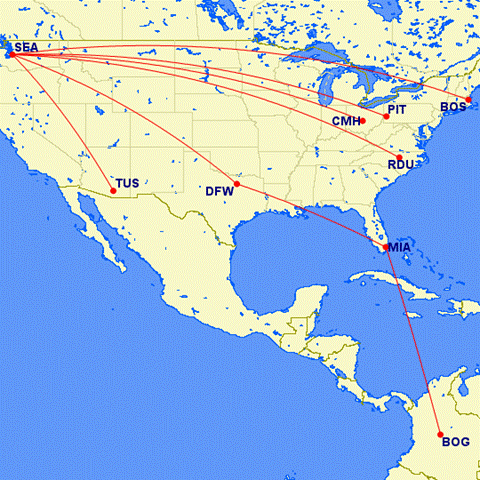 Got upgraded to First from Premium on all but two of the Raleigh return flights.
The downside of mileage run after mileage run, even in first class, is that you get tired of the same menu. Going out it was the cheese omelet with one little sausage link: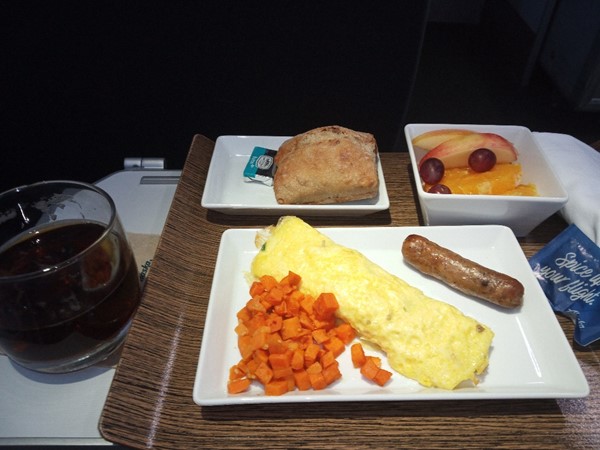 Or the pulled pork with black beans and scrambled eggs in a boil: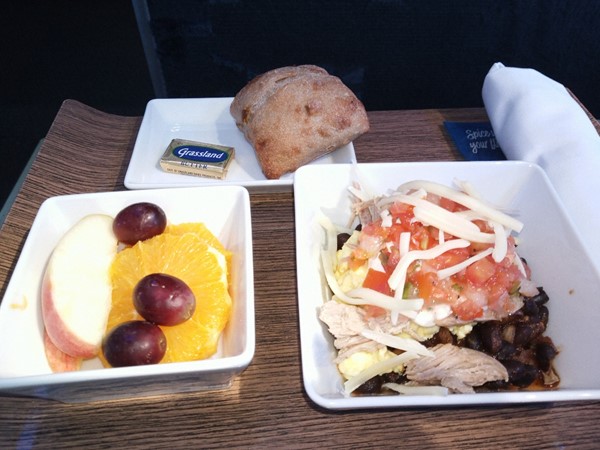 The dinner menu was either the pasta with Bolognese sauce:
Picture To Come If I get upgraded again!
Considering I'd had it a couple of times, no picture is odd.
Or the chicken breast: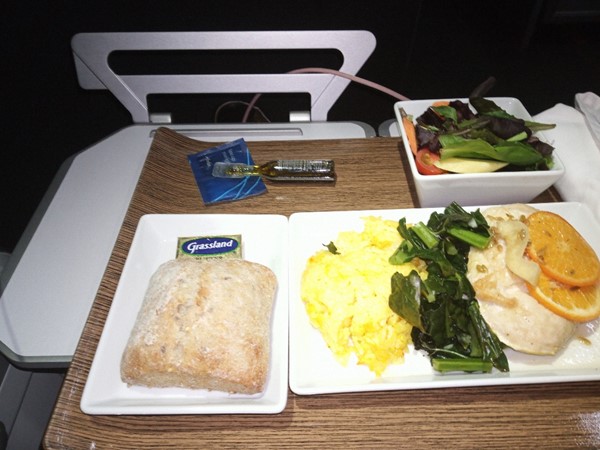 First world problems – are they the worst.
But there was pretty scenery to fly back and forth over…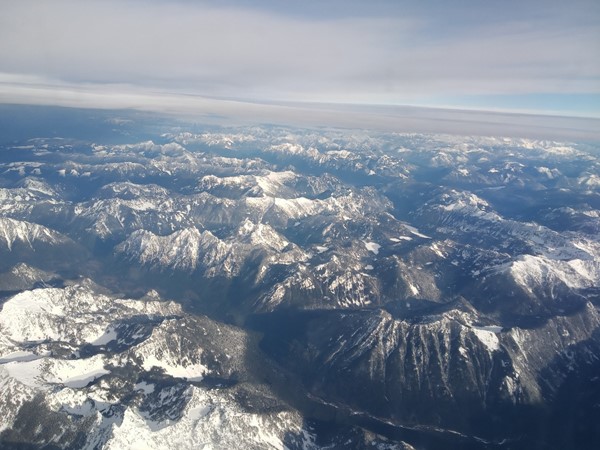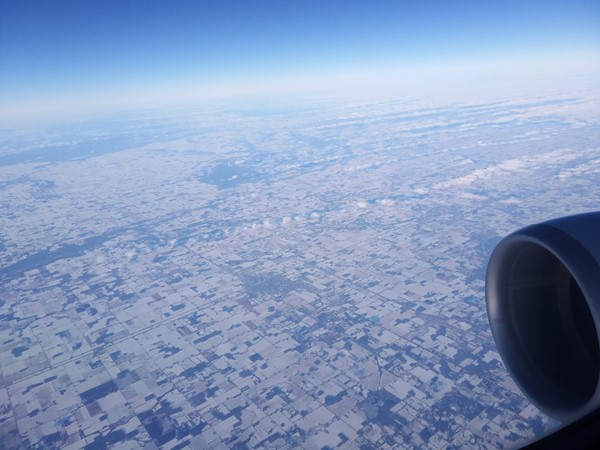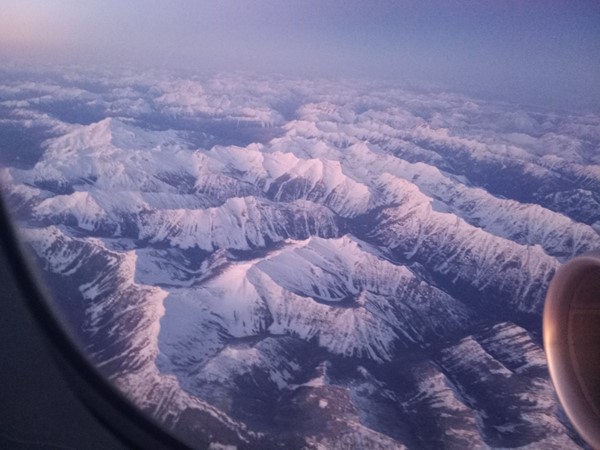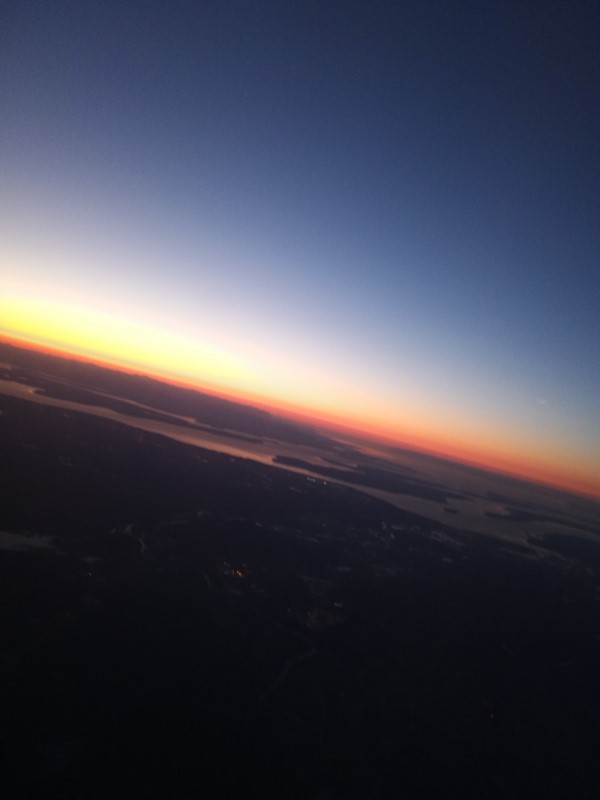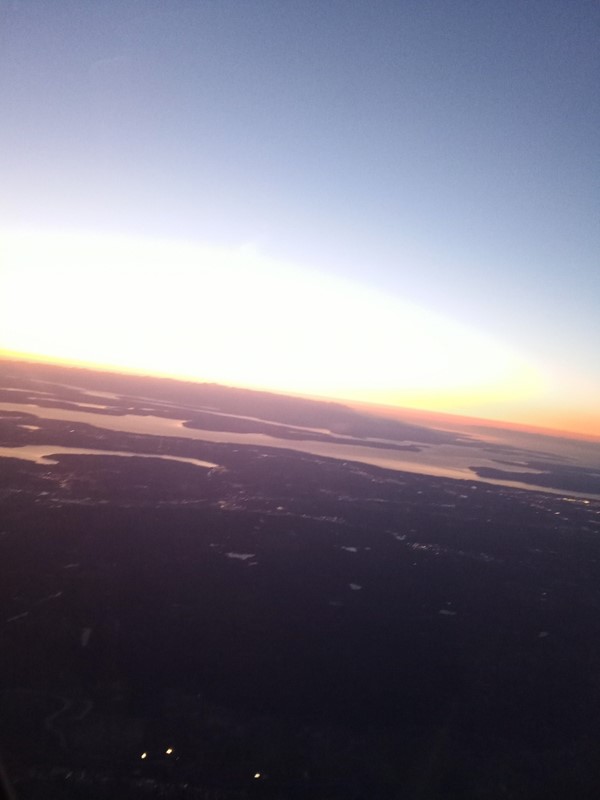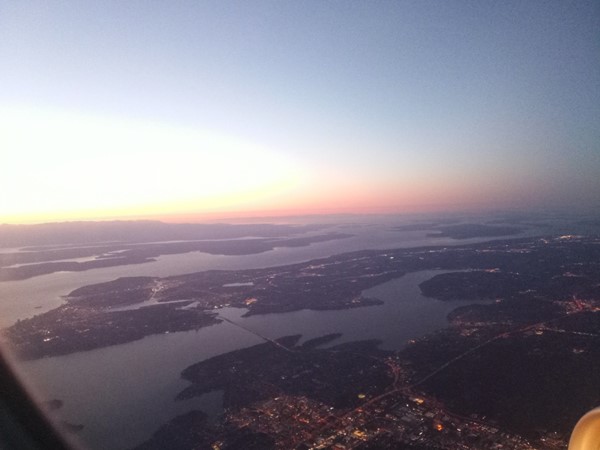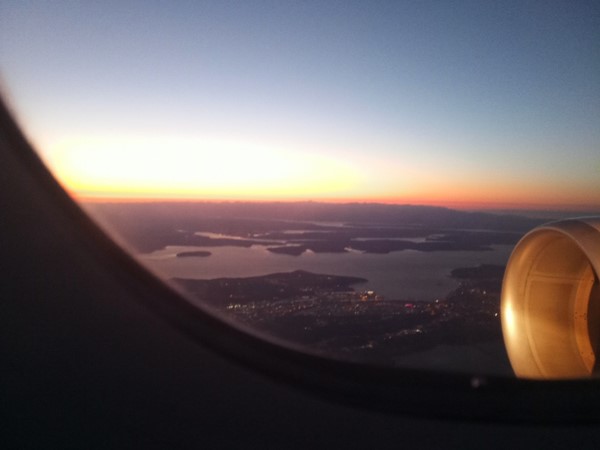 Well, that's my flying for February. Time to sign off and start packing for my "Around The World In Twelve Days" trip.
[225.8]
For more blog entries, click here.