Having had a good night's sleep in Nagoya – thanks to Julian buying a new guest mattress – in the morning we are off to Gero, which is a town several hours away, up in the mountains. WikiPedia link here.
We took the slow (i.e. cheap) train, which took a couple of transfers – but we still look happy:
I still had the English-language papers from yesterday's flights to read on the way up.
Julian had booked us into the Yukai Resort Gero Saichoraku Bekkan which came with buffet dinner and buffet breakfast…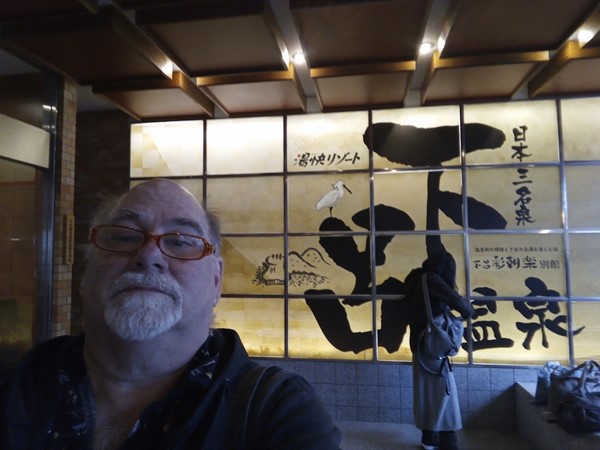 It's a bit of a rabbit warren of a place built up a hillside: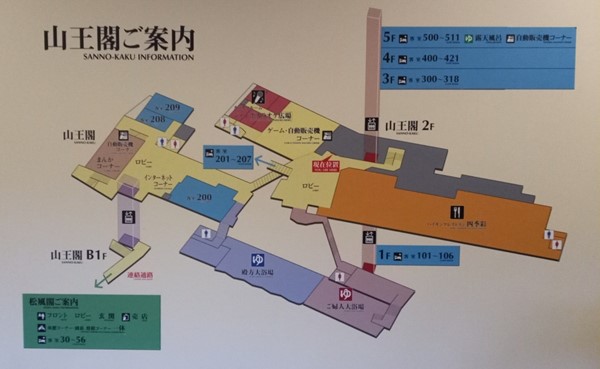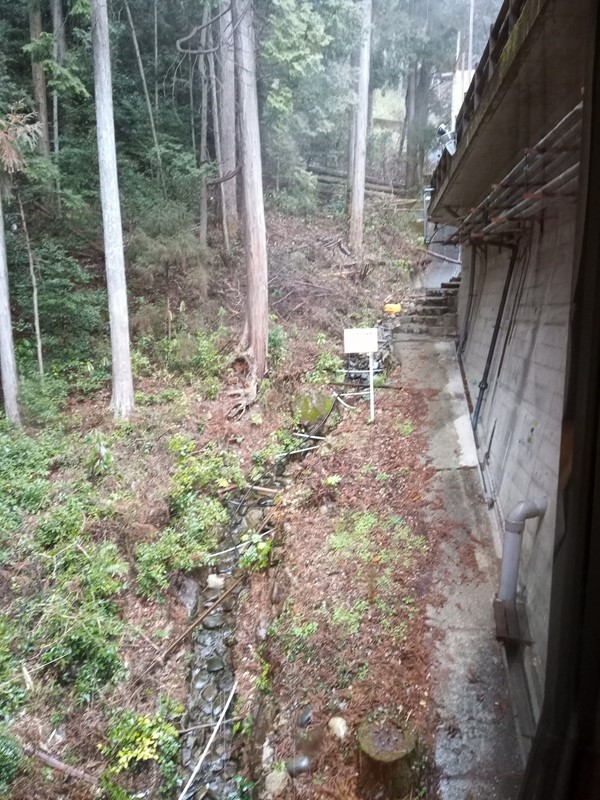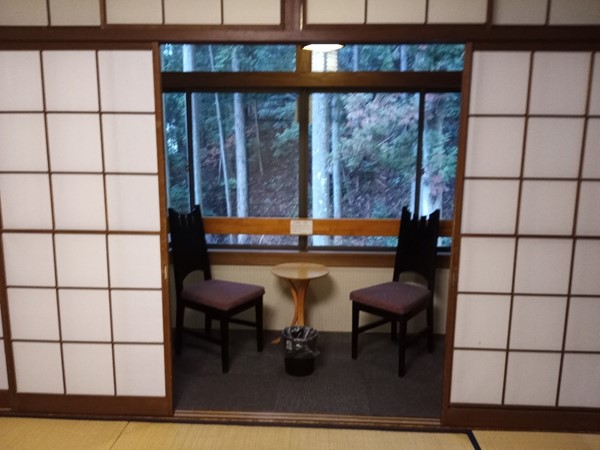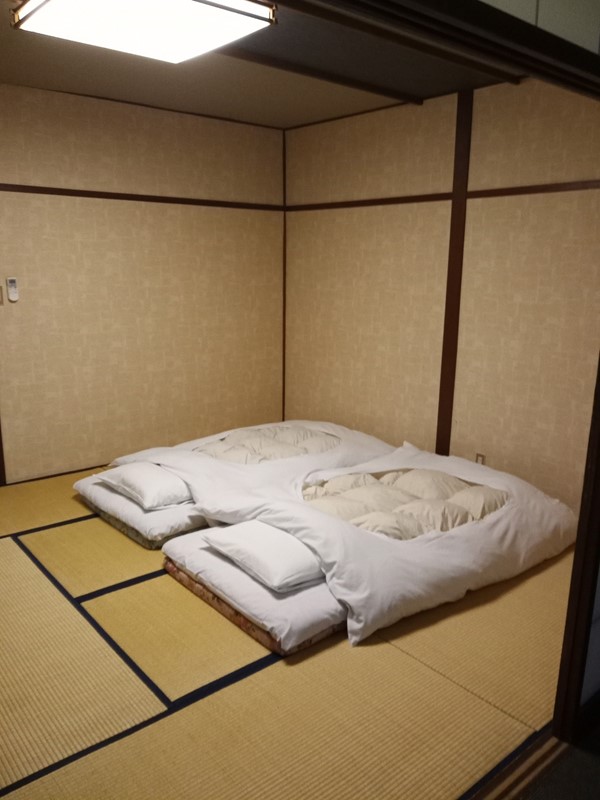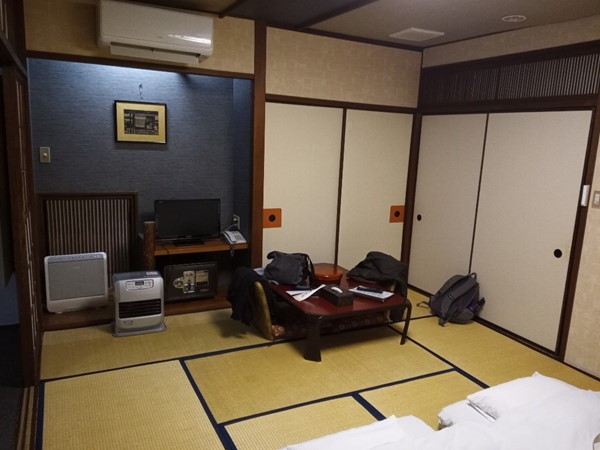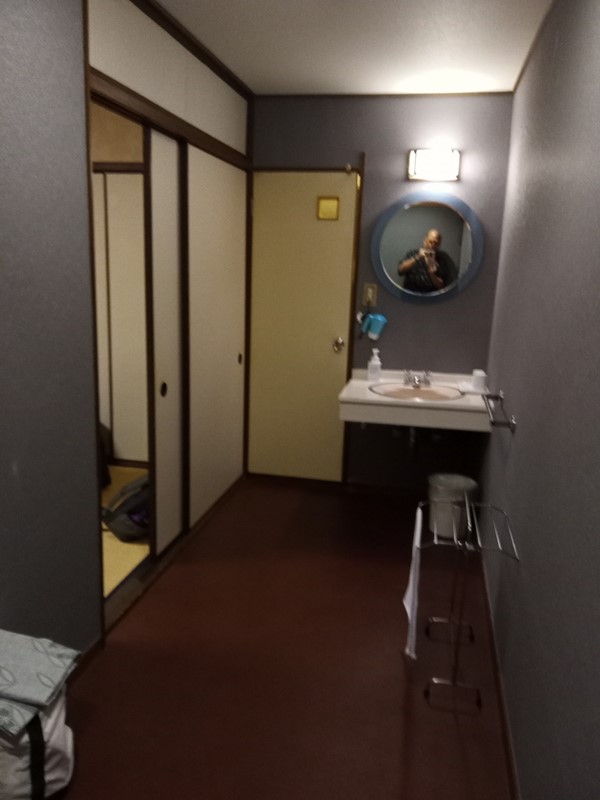 And they provide robes (yakata):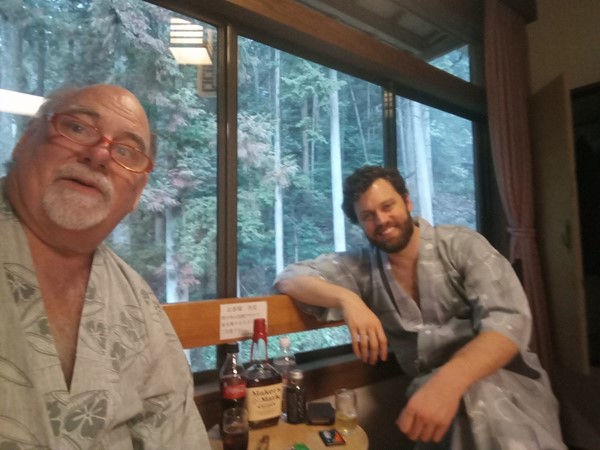 I have to add the photo of the door to our unit – using Julian as a yard stick: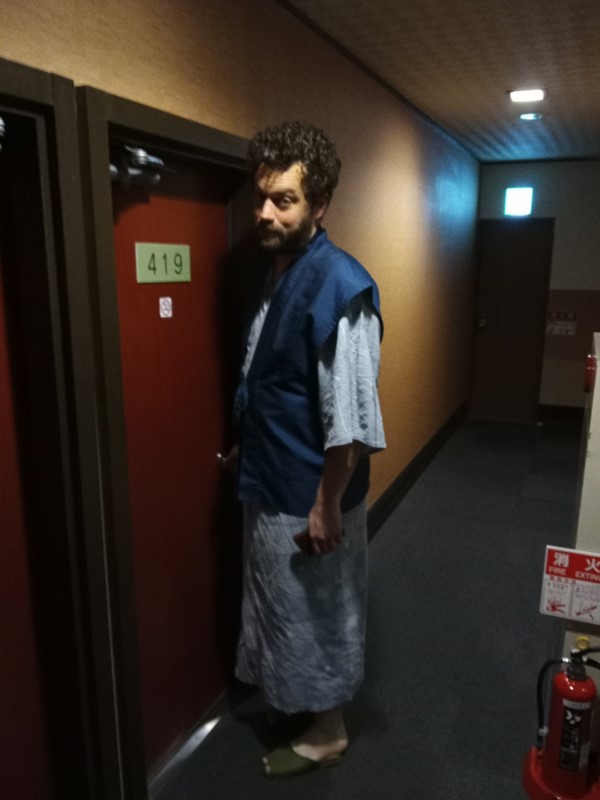 We went on a little walkabout, but it was a TAD rainy: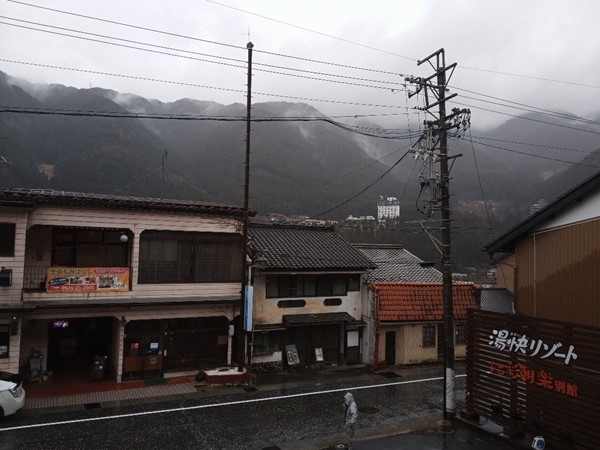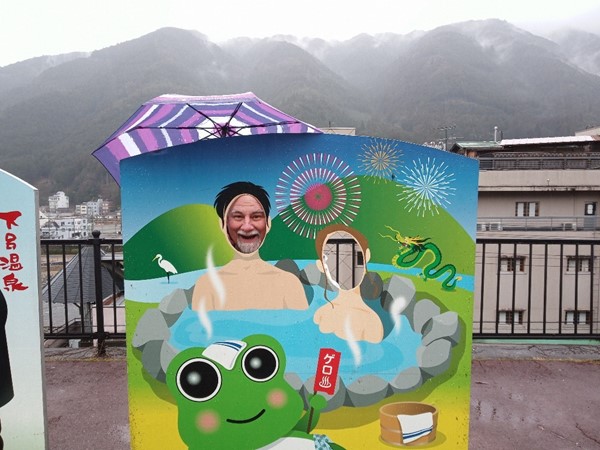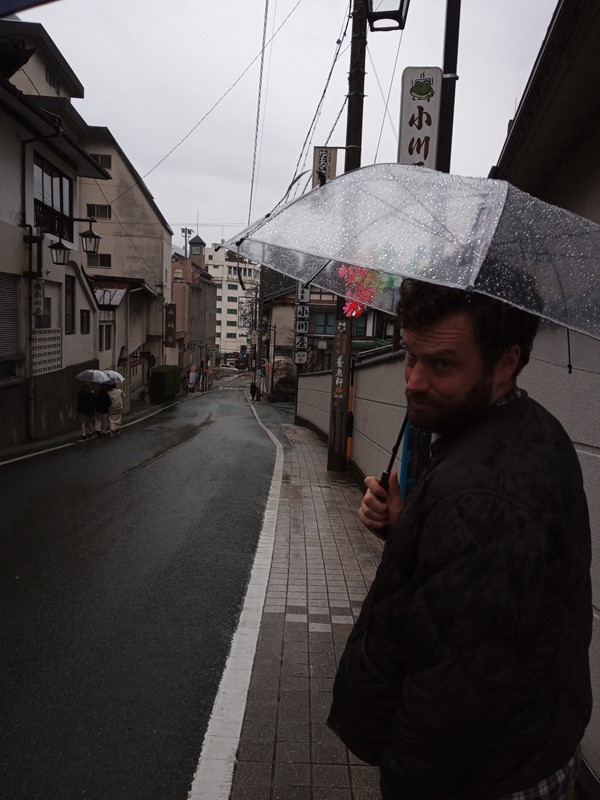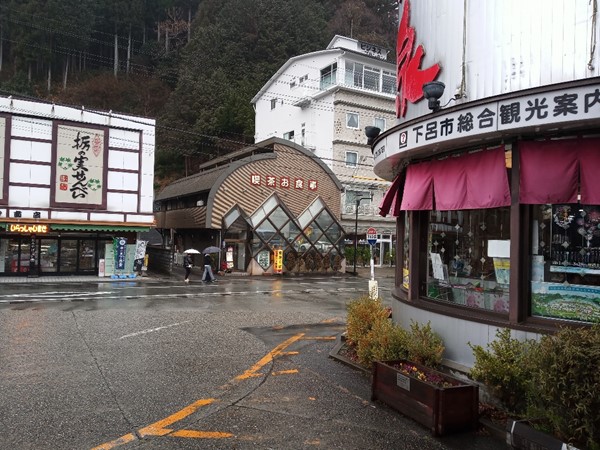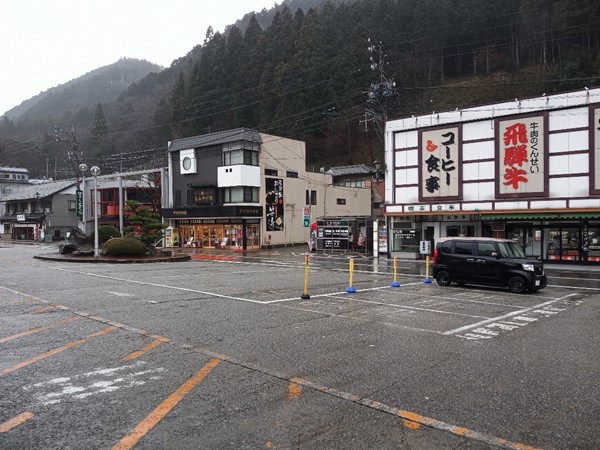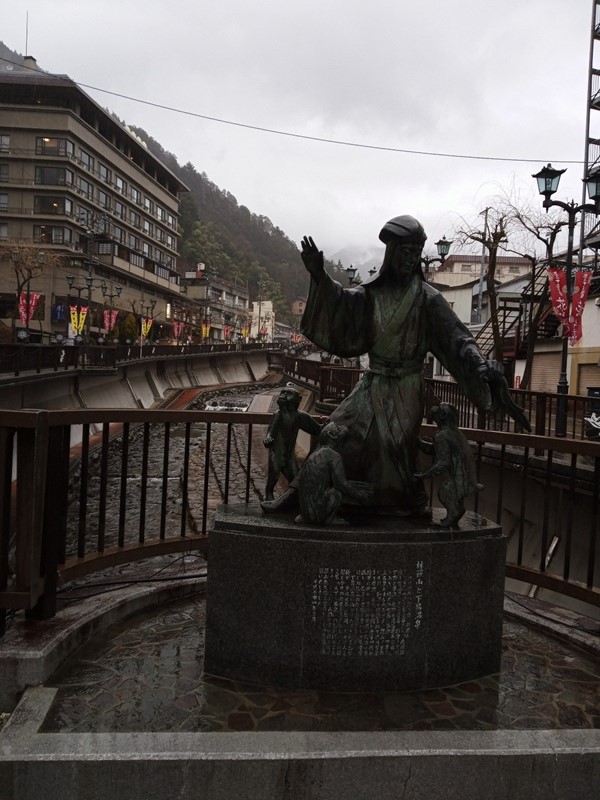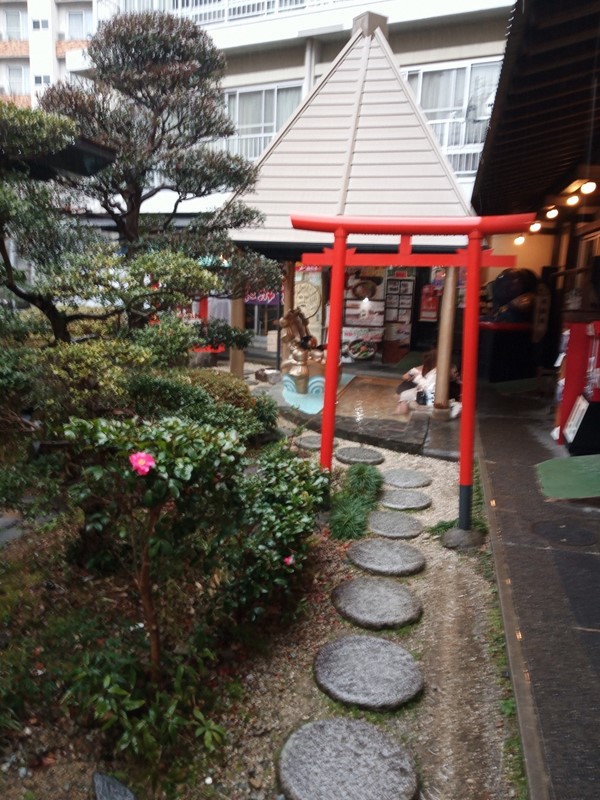 Snack shopping to tide us over: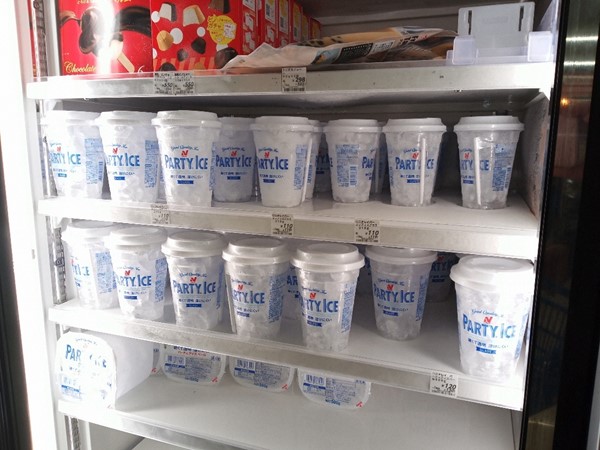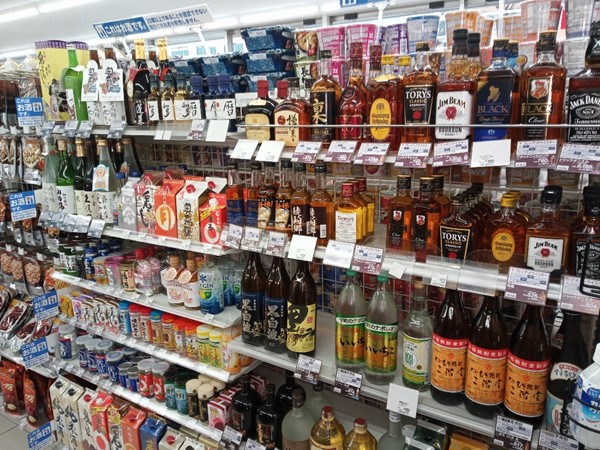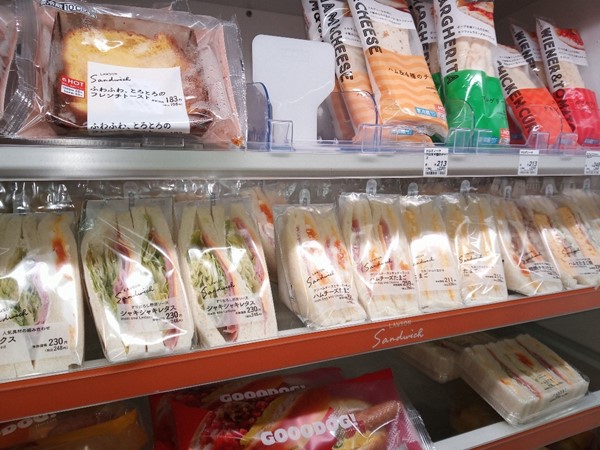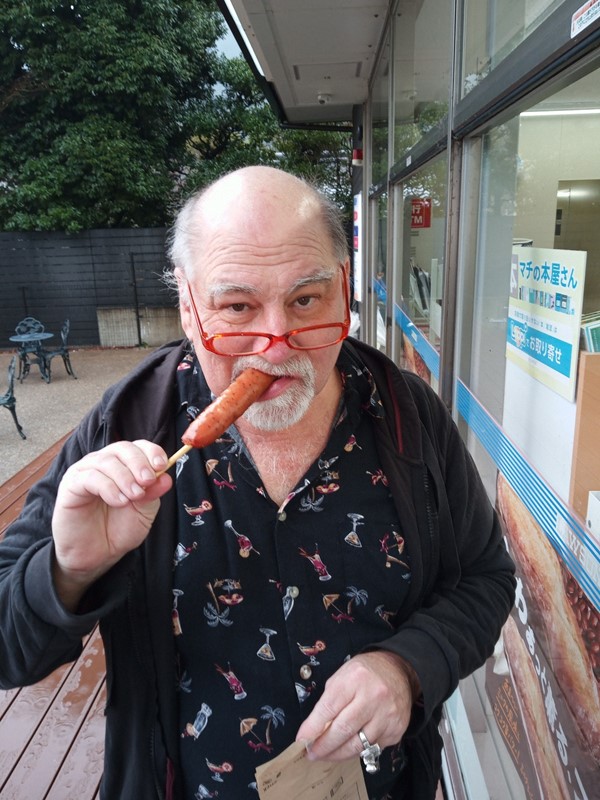 Since we are in a hot springs town, we explore the onsen (bath) on the roof of one of the building that makes up the warren of this hotel.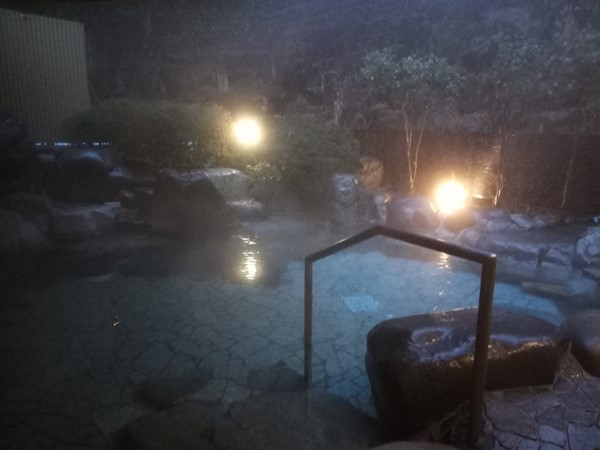 Yes, this was outdoors, on the roof, in the rain, and we had it to ourselves – water was hot, hot, hot, to cooler.
And the dinner where they butchered a tuna (with no sushi grace) at the beginning of dinner…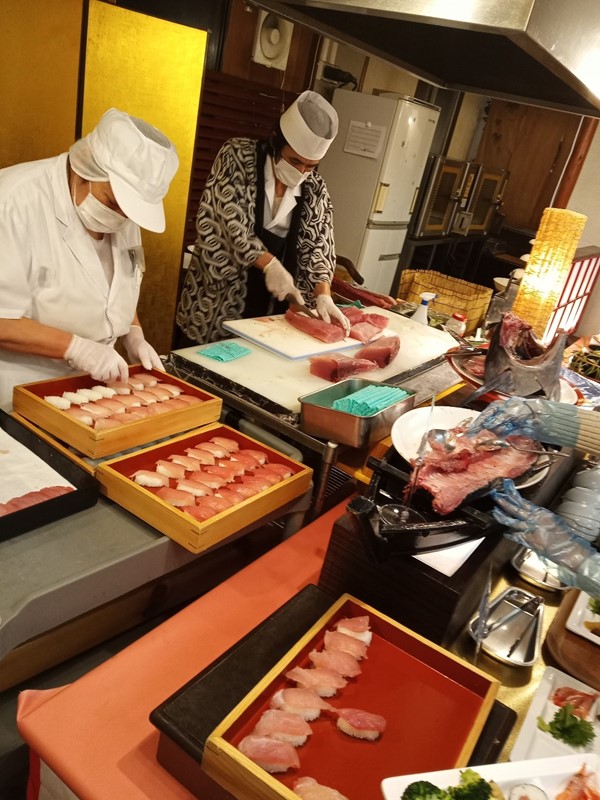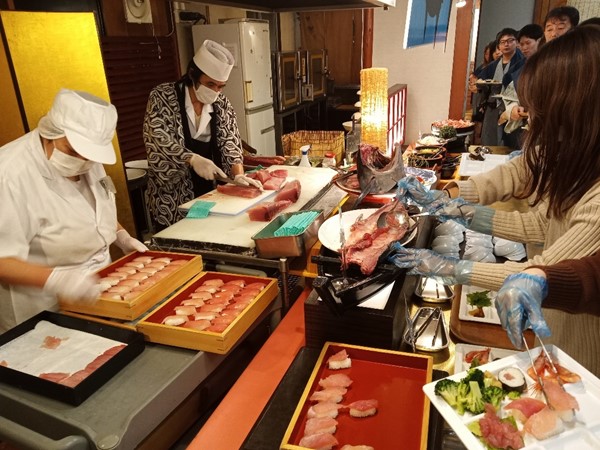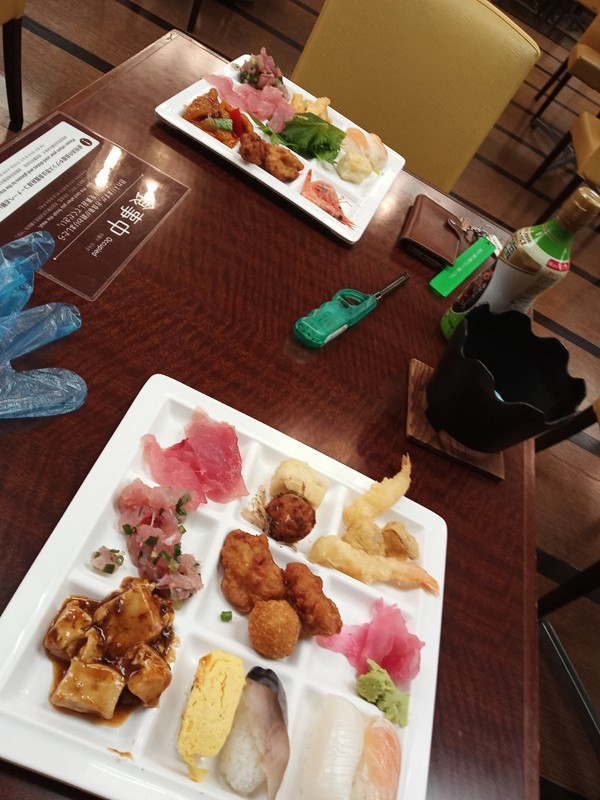 And if that wasn't enough, you could get a vending machine cheeseburger and fries..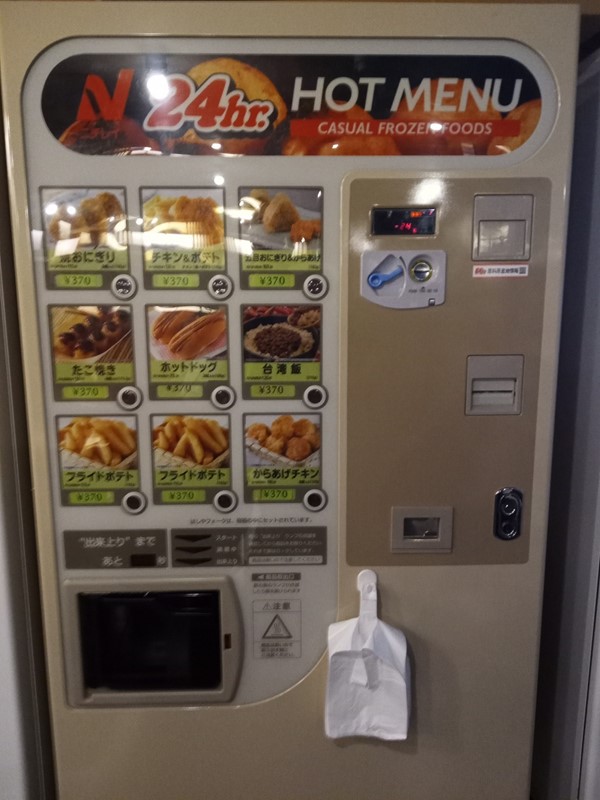 The next day we had breakfast in the buffet room (sorry, no pictures) and glanced out to sunshine in the valley…and by the time we checked out and headed to the train station, it was snowing. I kid you not: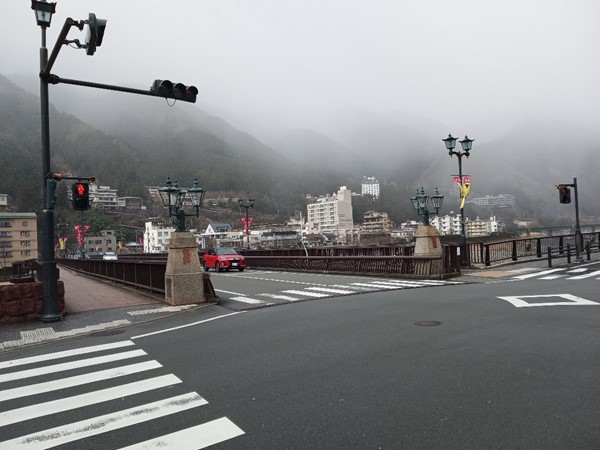 Snow never shows up in photos…but it turned out to be a nice walk to the train station (we took the shuttle up the hill on arrival):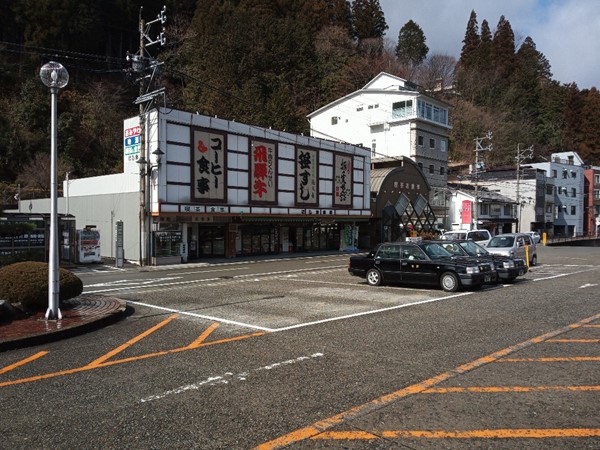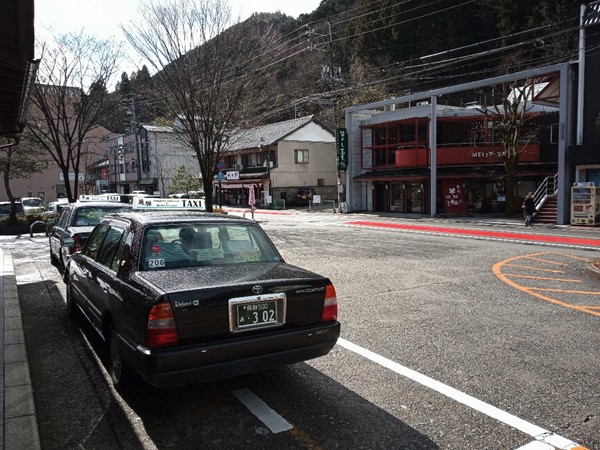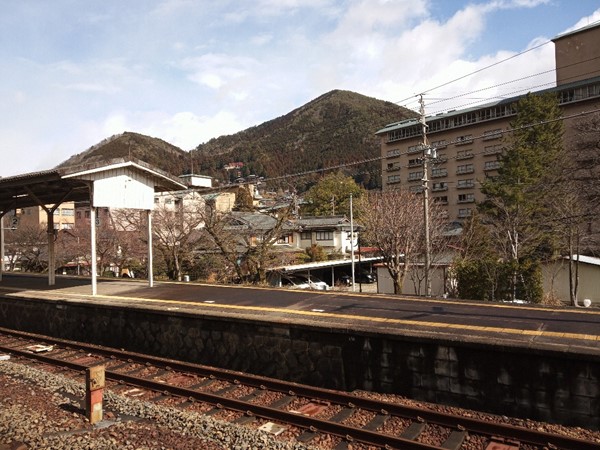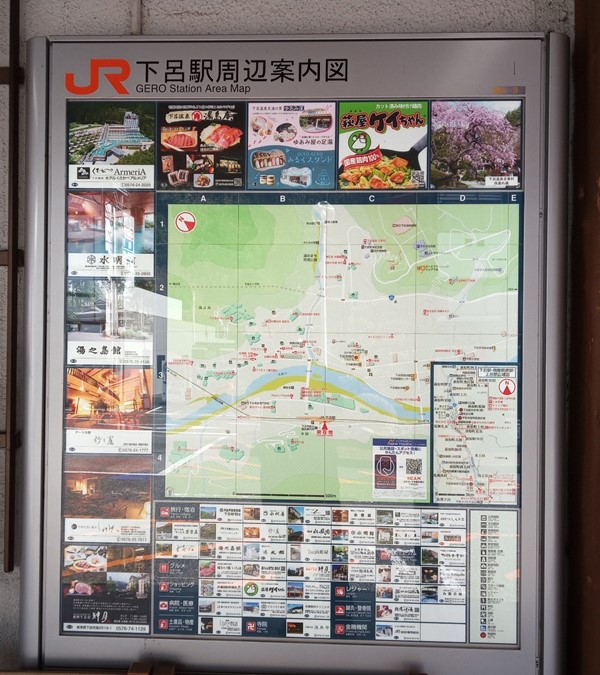 And things for sale in the train station: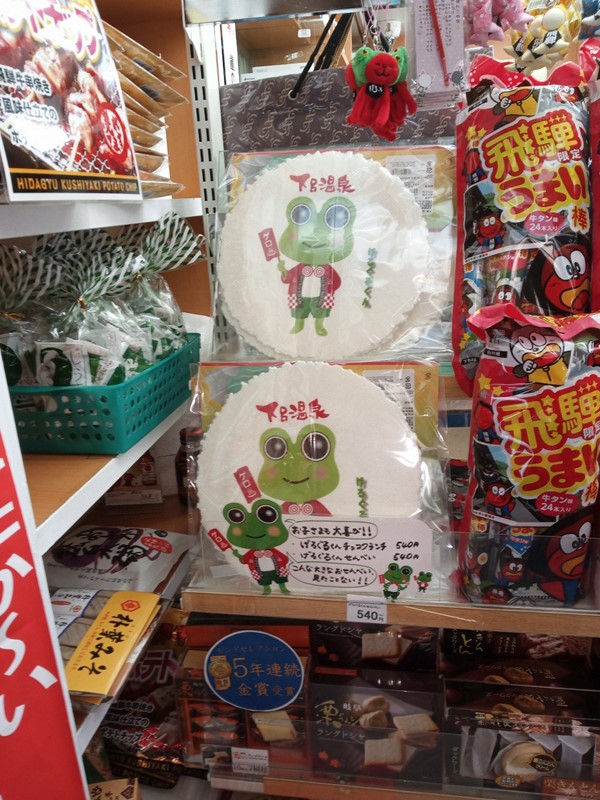 The town mascot is the frog…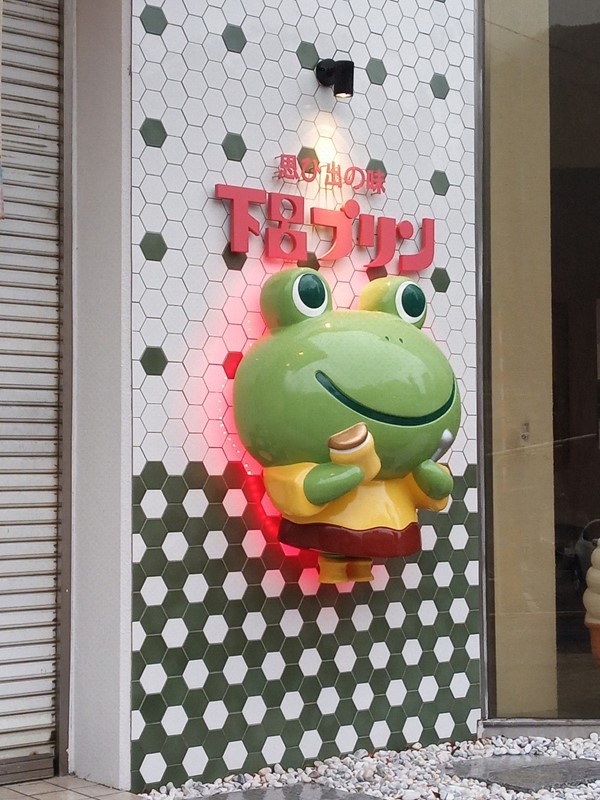 We opted for the Express Train back to Nagoya – one direct train rather than two transfers which turned out to be a good idea, even in the unassigned cars – look at the view!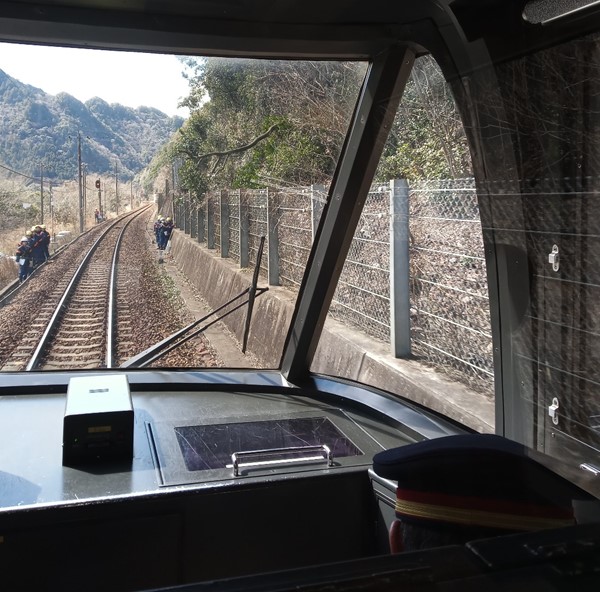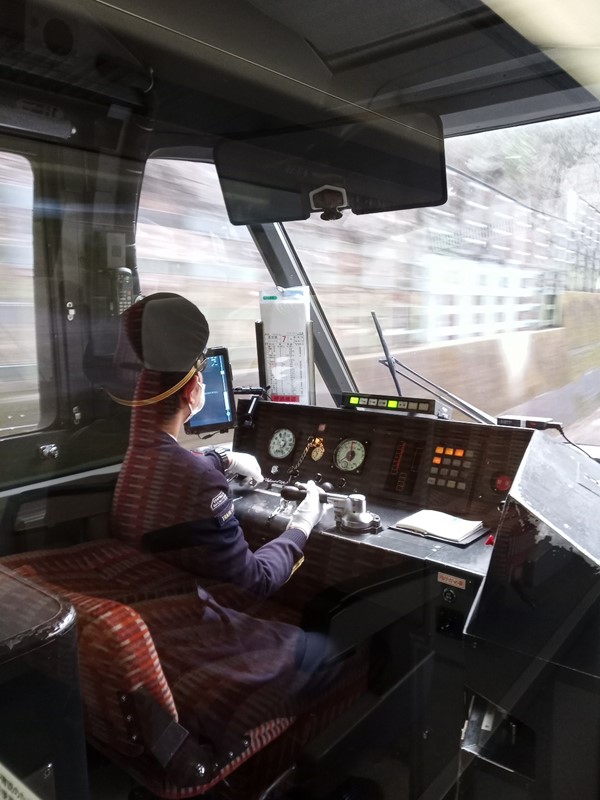 And here is a little video of the train in motion…
Got home in about half the time (and less stress), and soon, I was reunited with Julian's new refrigerator (from my previous visit), that includes a rarity in Japan – an ice maker!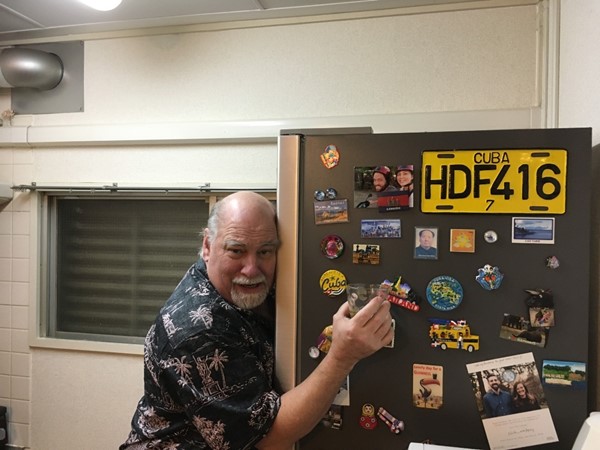 It was a great overnight trip. More tomorrow.
[? ? ?]
For more blog entries, https://blog.unclemarkie.com