Change is in the wind. Next stop was supposed to be a hotel near Tokyo Disneyland Sea – until they closed the park, then shortly after, India cancelled eVisas for Japanese citizens. Delhi was the destination after Disney. Change is in the wind, roll with it.
My answer? Cancel the Delhi-London section of the trip, get the miles back, cancel the hotels, get the points back. Rebook to fly home from Japan for less points, less money, in a suddenly available Japan Air Lines First Class Suite. Lemons into a cocktail.
Fortunately, Julian is transitioning between two jobs, and has more free time – so in that sense, the timing is GREAT. And I do love hanging out with him and his friends. And there is great inexpensive food in Nagoya…if you are willing to cook it yourself.
Julian lives on the 13th floor of this building: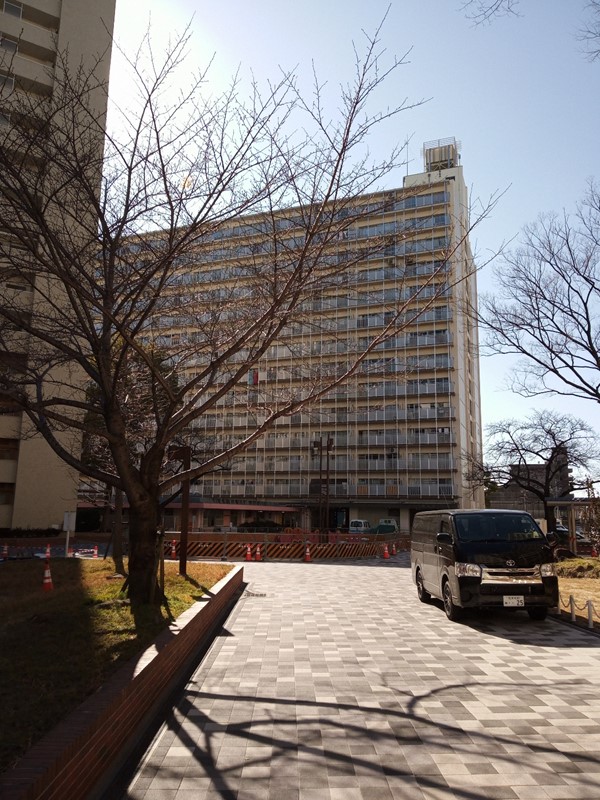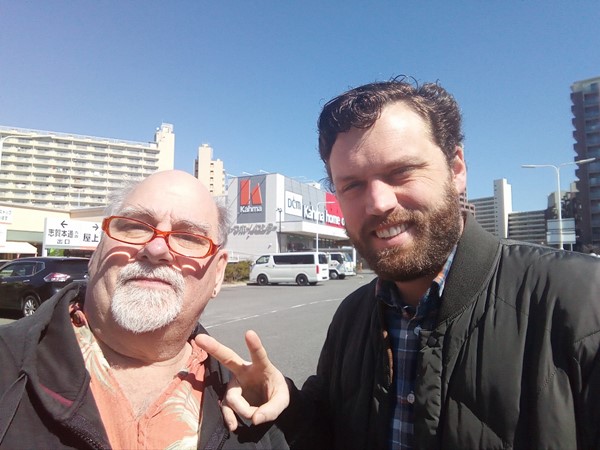 Tonight, dinner is with Julian and Yosuke, who I'd met on all my previous trips to Nagoya.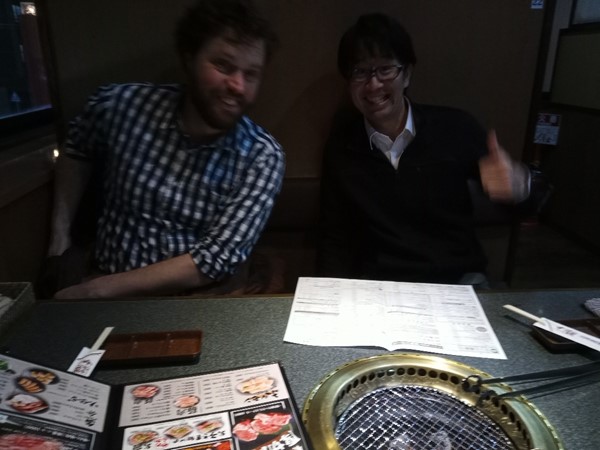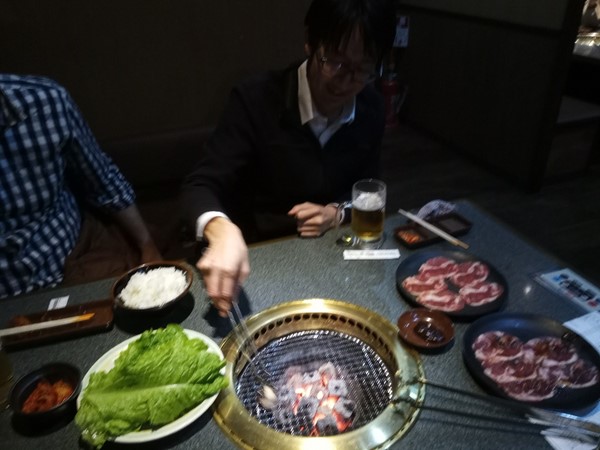 Yosuke got "special rice" which comes with its own heater and timer for when it is done.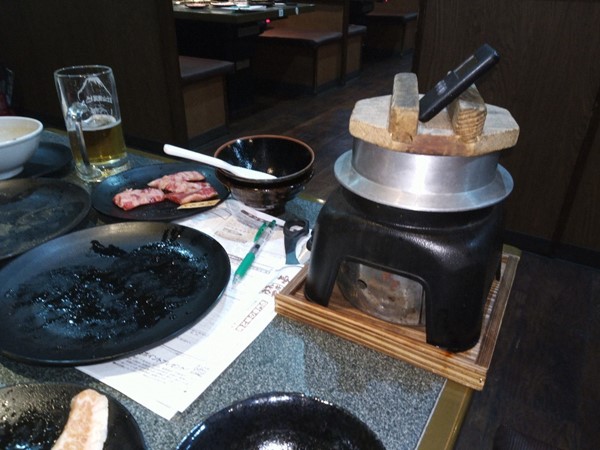 And we eat well even at home.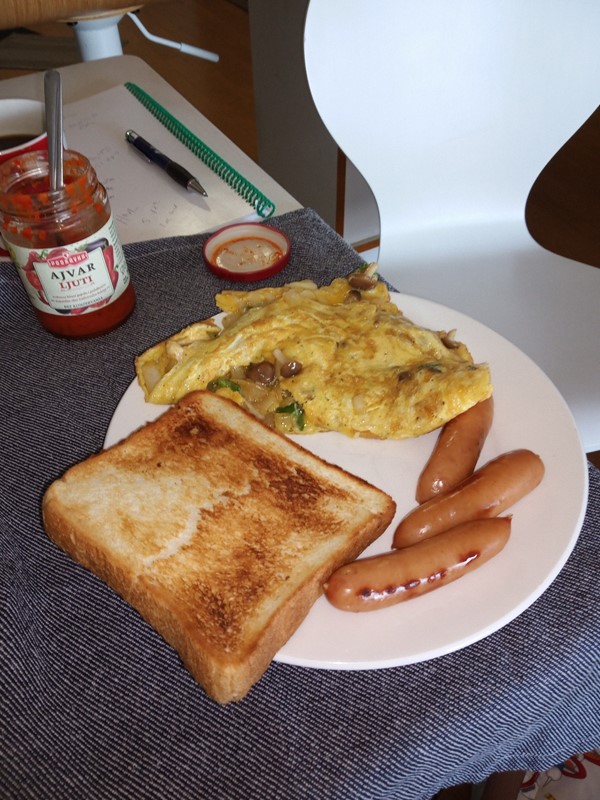 And there are home projects to do, like refinishing his kitchen counter…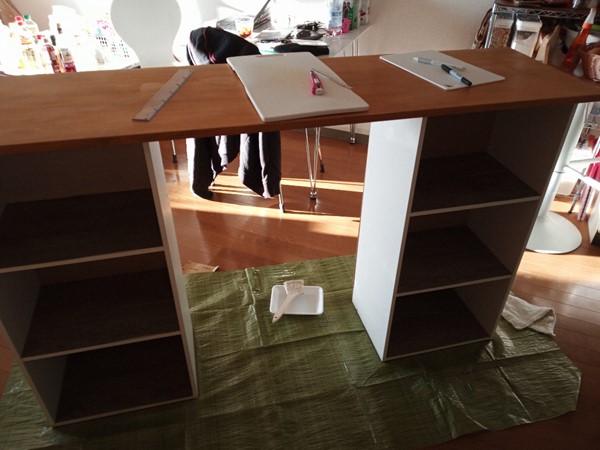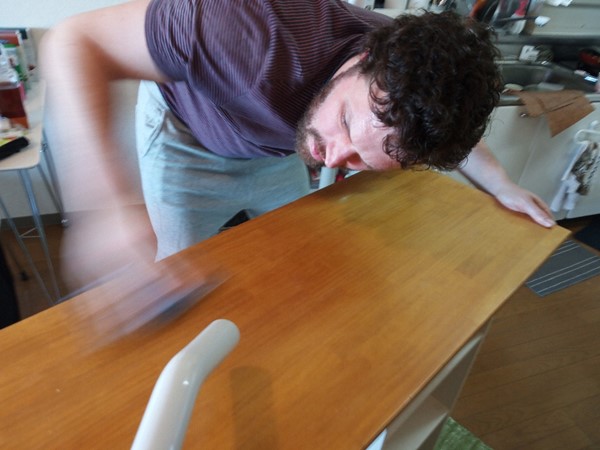 And hanging a new ceiling fixture – honest, I love this stuff, just like home: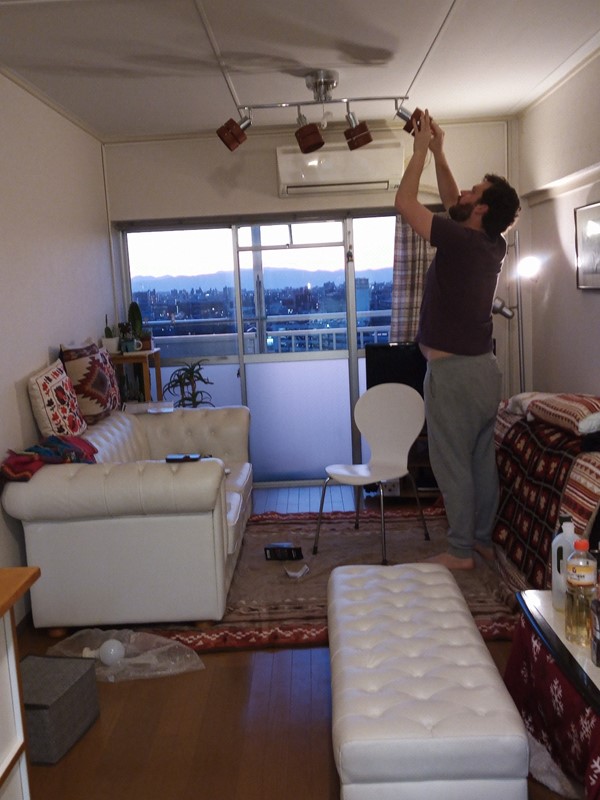 Isn't that a nice view out his window – mountains in the distance.
Lunch the next day was at a conveyor sushi place near his place: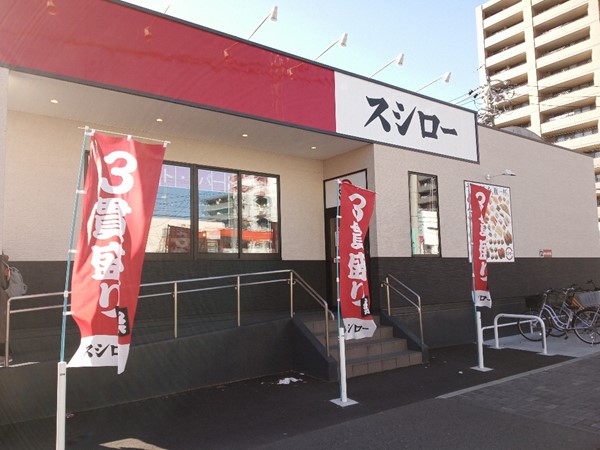 So, you can grab stuff off the belt…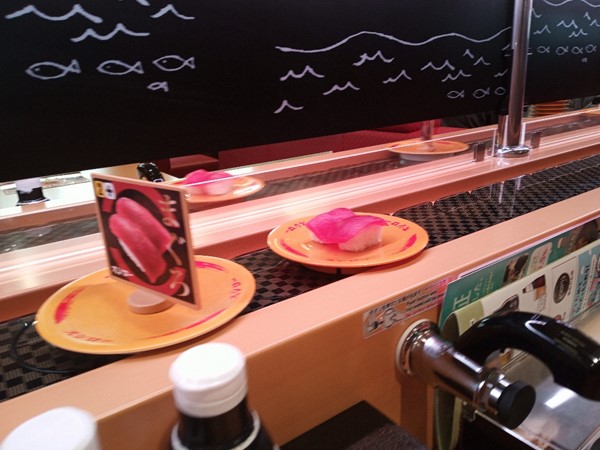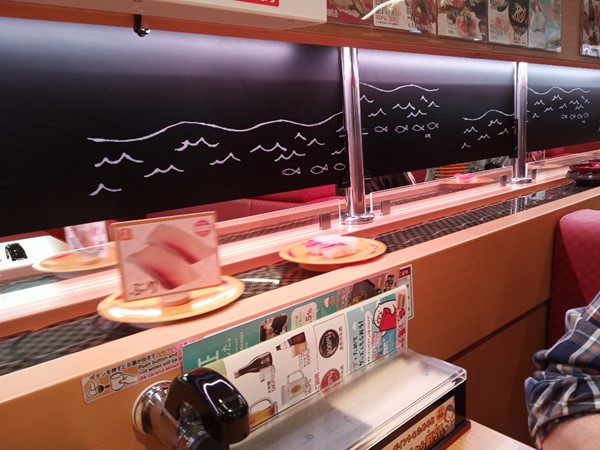 Or order from the tablet…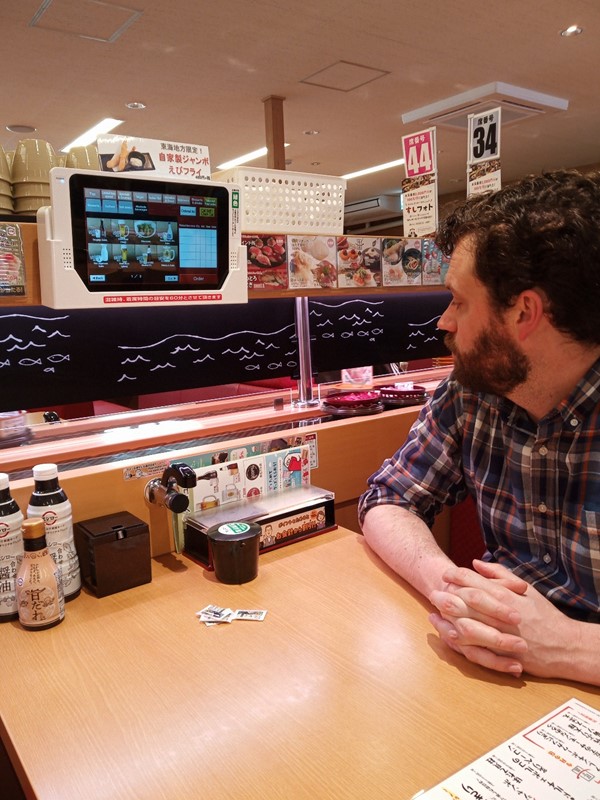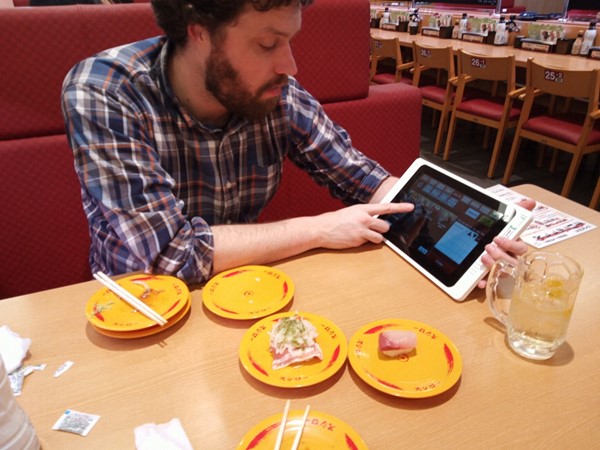 We were cheap, we were only ordering the 100 YEN plates (that's two pieces for USD $.093 – CHEAP) and highballs were only 350 YEN (USD $3.25). In the end, they come and scan the number of plates (and their color)…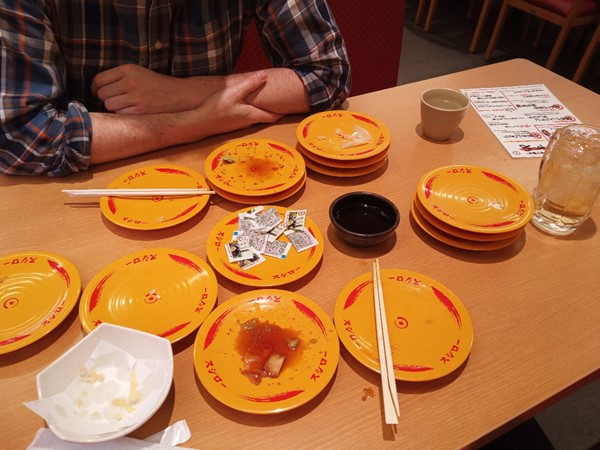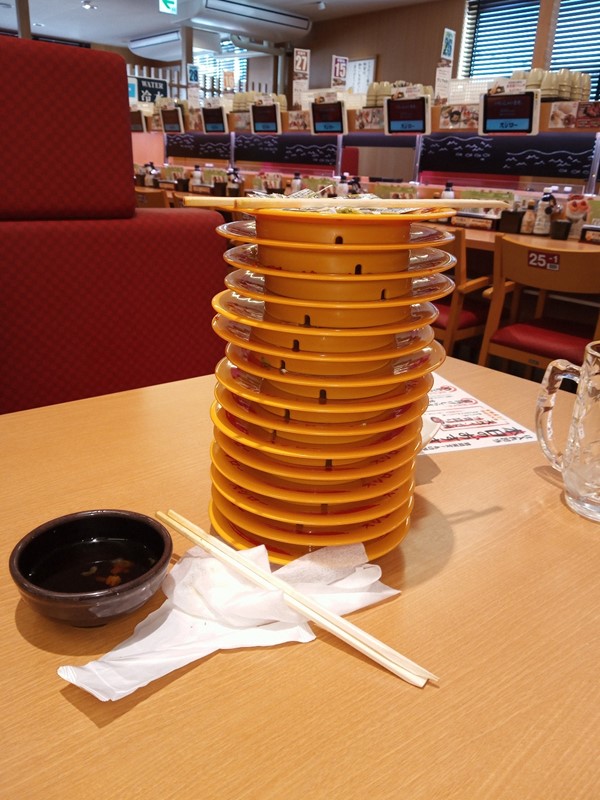 And give you a laminated barcode to take to the counter: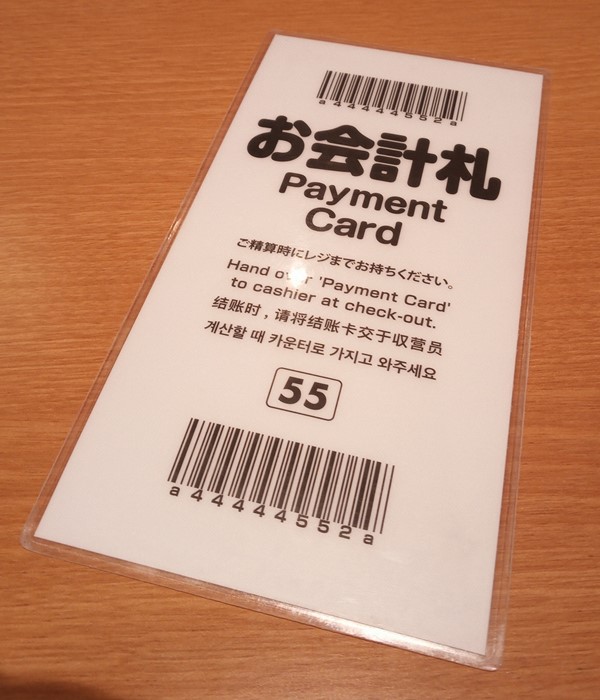 Which you scan at the machine and stick in cash or your credit card: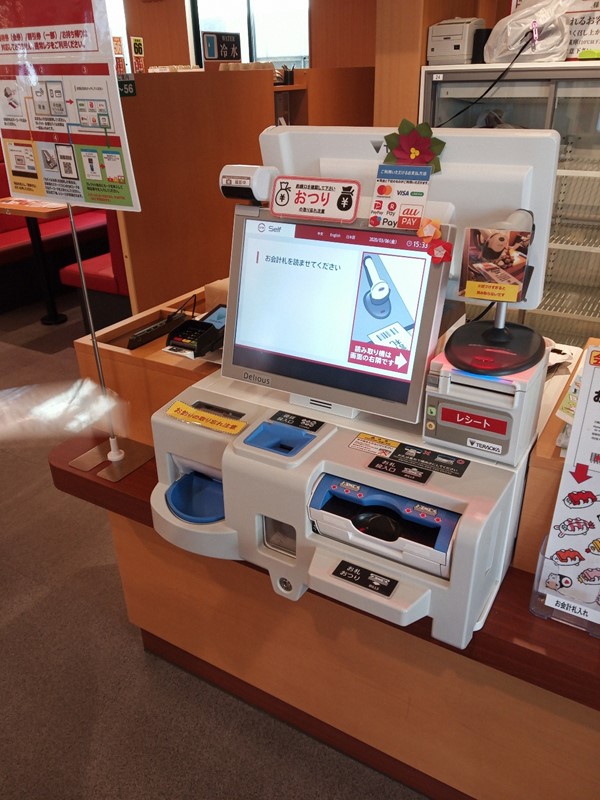 Love this place!
So, Julian is a GREAT cook – and can-do amazing things with standard Japanese appliances…like baking sourdough bread in a fish broiler: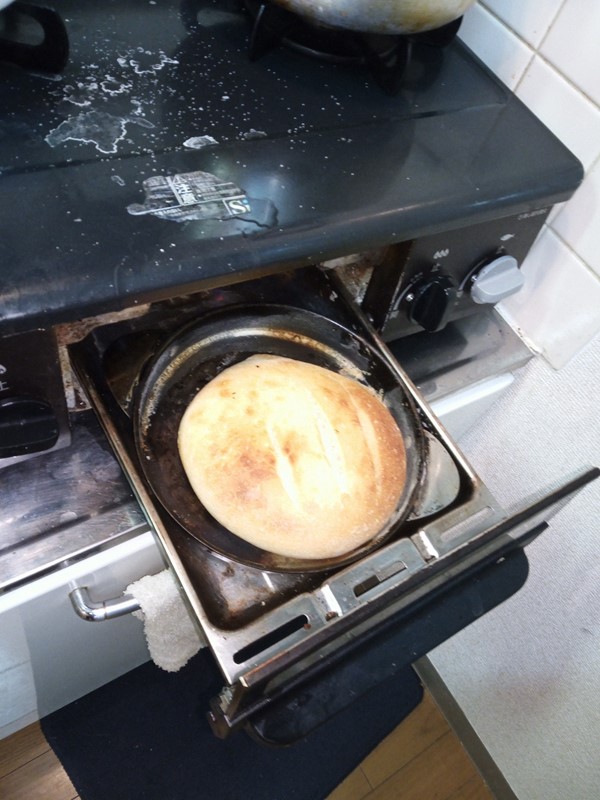 And our dinner with rice…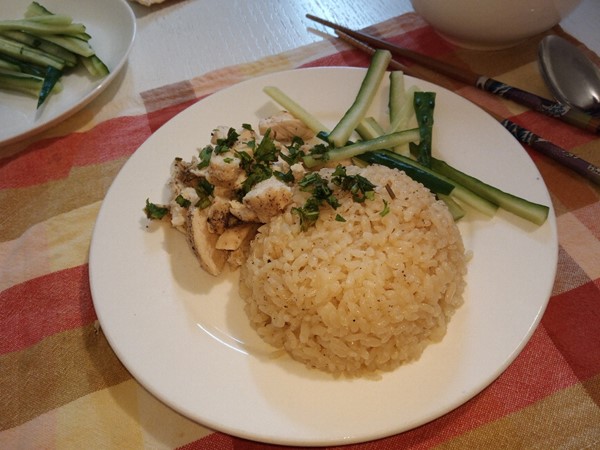 Like I said, he's a great cook, even breakfast (with the sourdough toast) is aesthetically pleasing.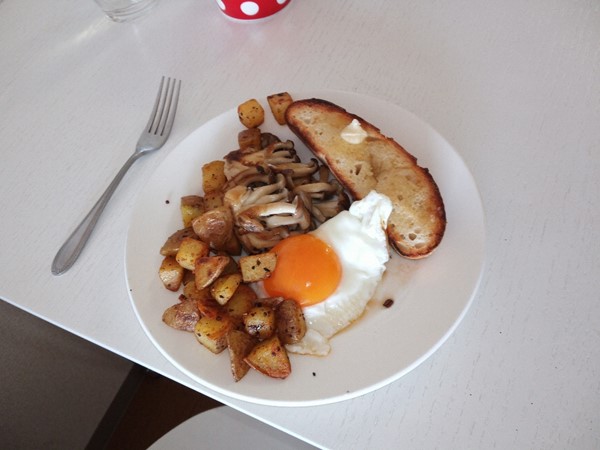 Gotta clean out the fridge before we head south for a couple of days…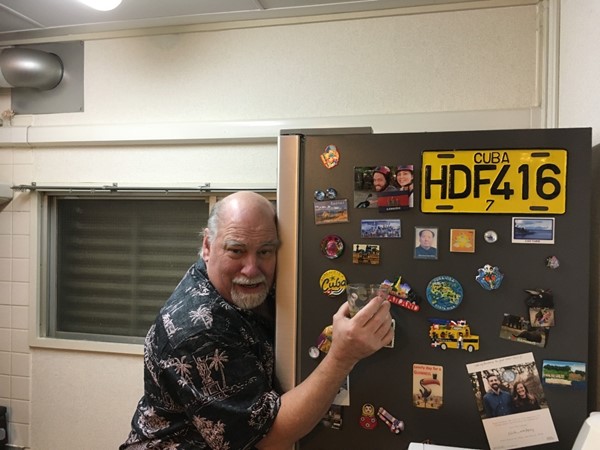 I'm hugging it because it is a wedding present from Yurika's grandparents – it has a built-in icemaker. Common in the US, rare in Japan.
Well, that's it for this chunk of the adventure – it continues tomorrow as we head south.
[? ? ?]
For more blog posts, click here.