We had one last afternoon meal of conveyor belt sushi (see previous post) before I headed to the airport – since I have an early flight, staying at an airport hotel.
This time (I've done this before), staying at the Centrair Hotel which is directly connected to both the train station and the airport: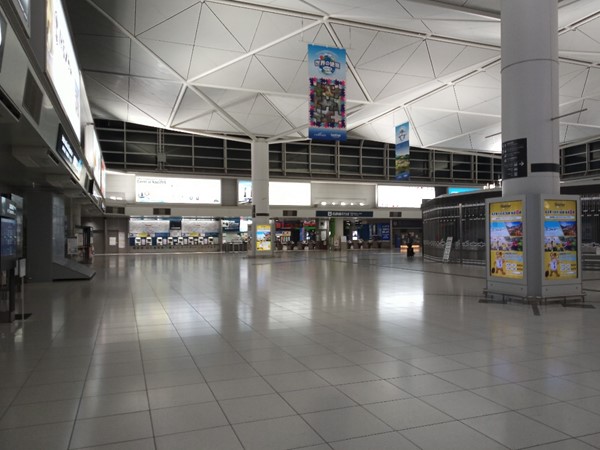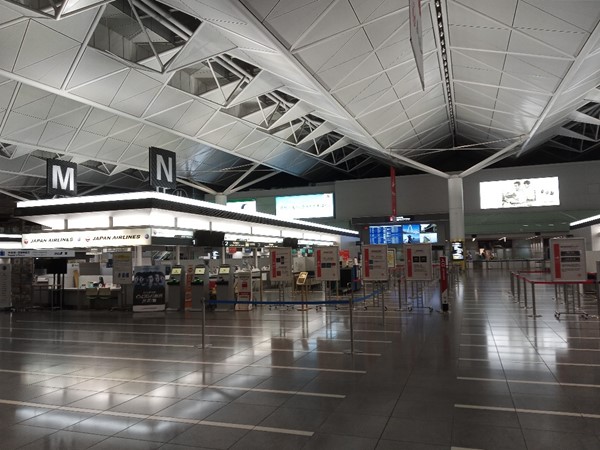 A little more expensive than the last place I stayed, but WAY nicer.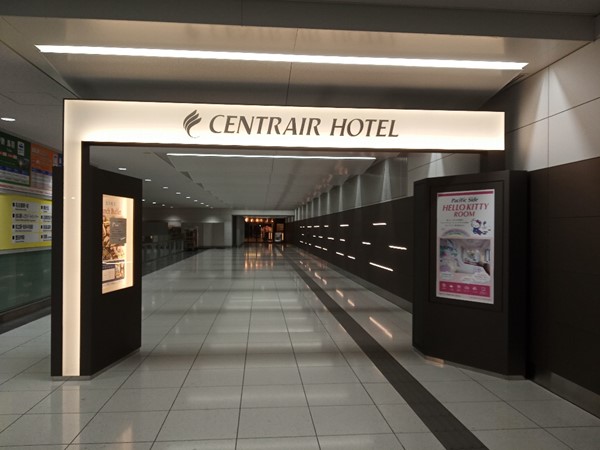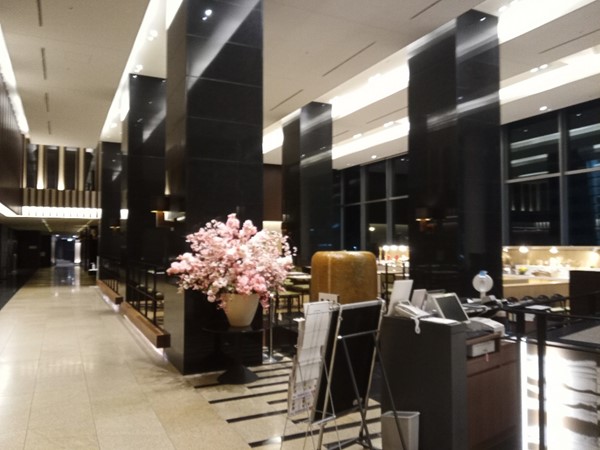 And nicer rooms: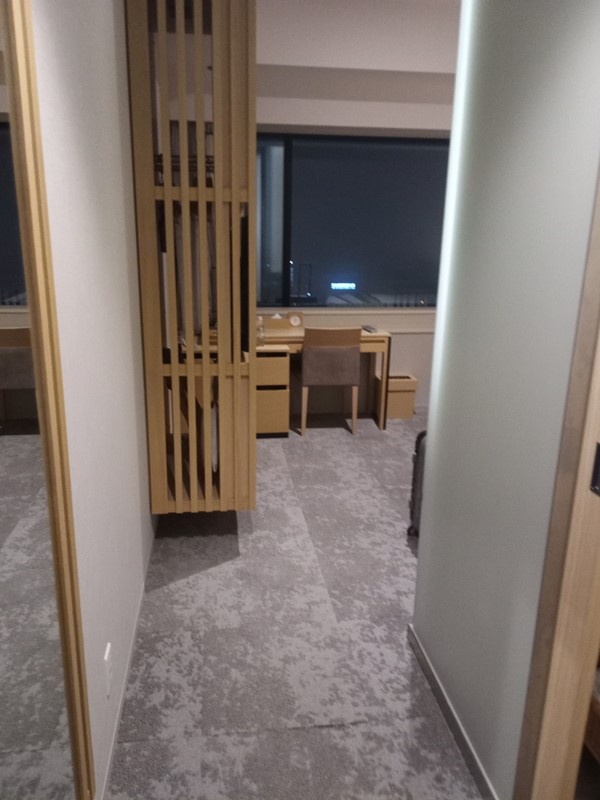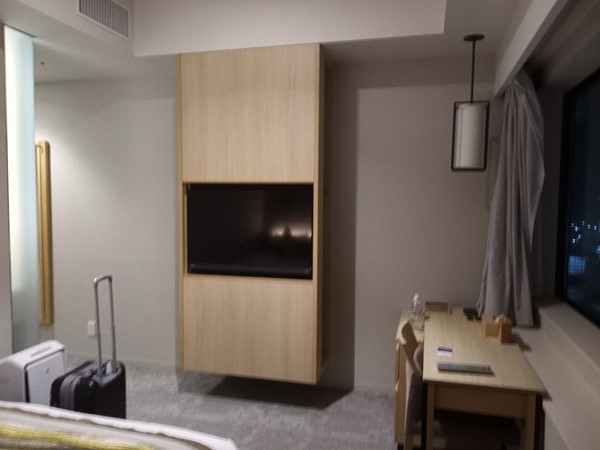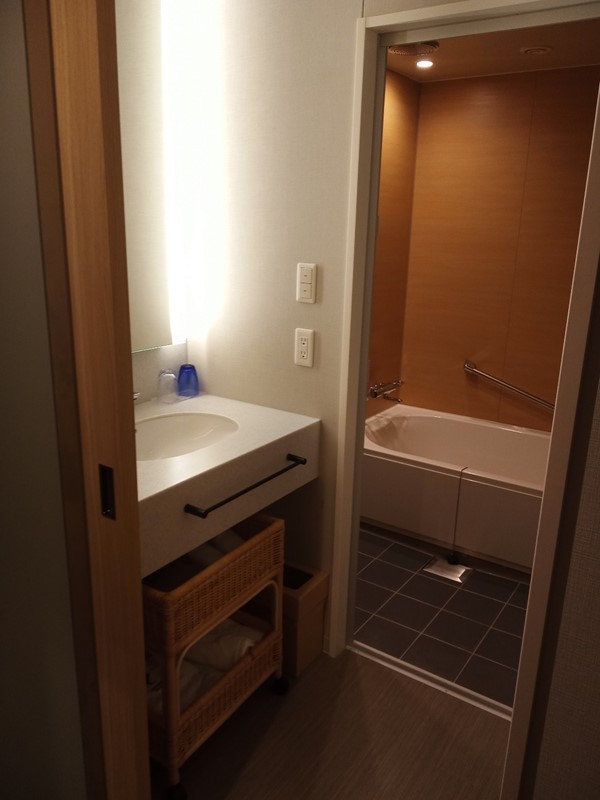 Better amenities, ice machine, beer and Highball machine…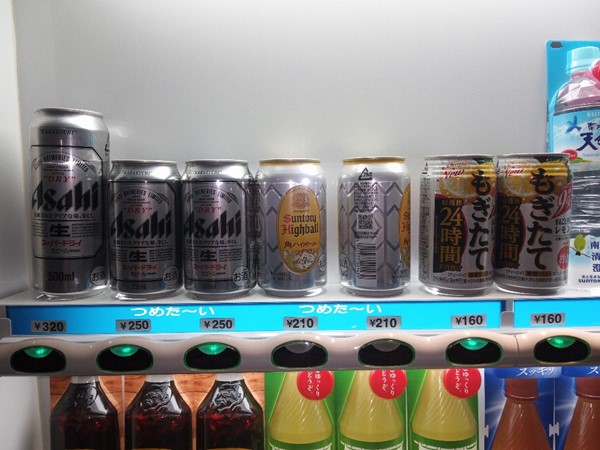 Up and out EARLY in the morning – so early that I had to weight half an hour for the ticket counter was opened.
Was the first person to check in, and with the Covid-19 virus starting to temper travel, immigration was a snap and I was onto the lounge…which, even pre-virus days, didn't offer much in the way of food.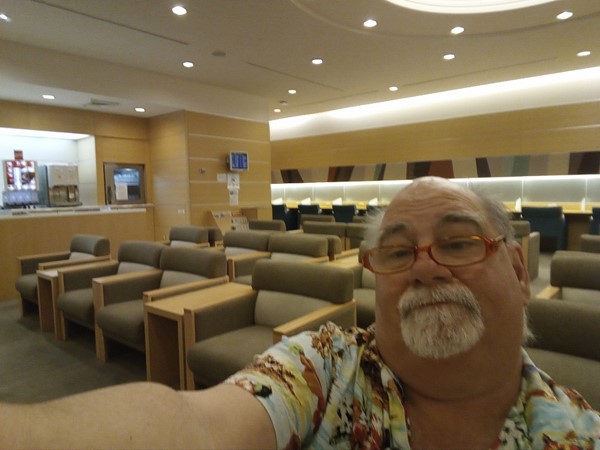 Or people! Luckily, the Highball machine (also beer) was working – that, and little packaged snacks…I mean tiny, like less than a handful.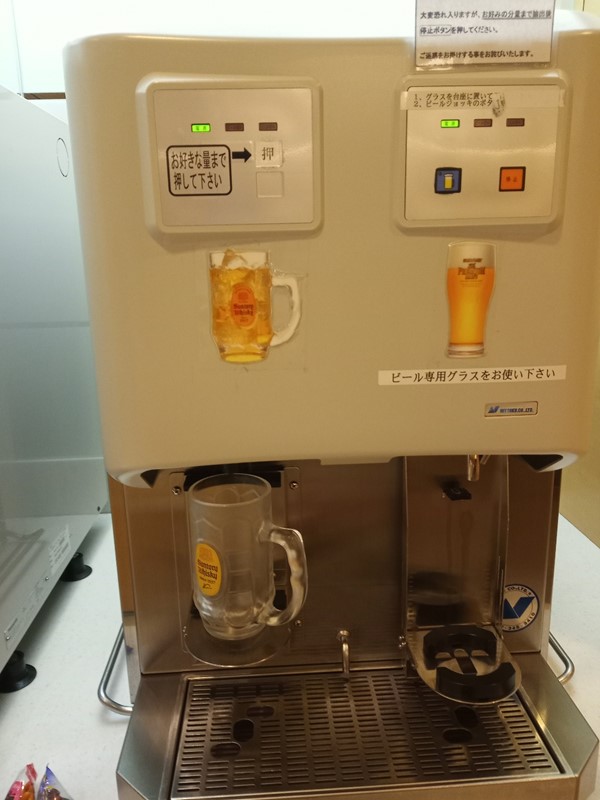 Decently full flight from Nagoya (NGO) to Haneda (HAN).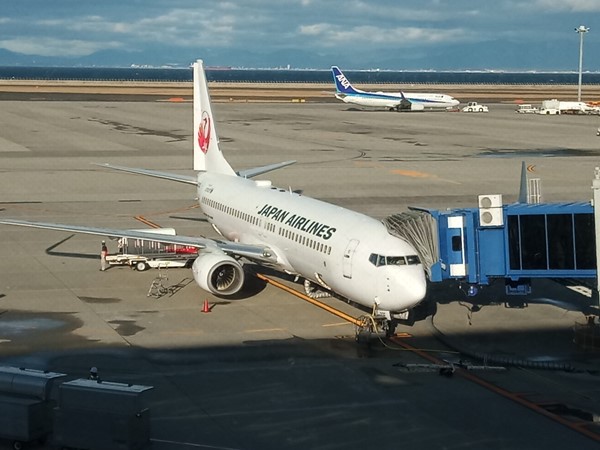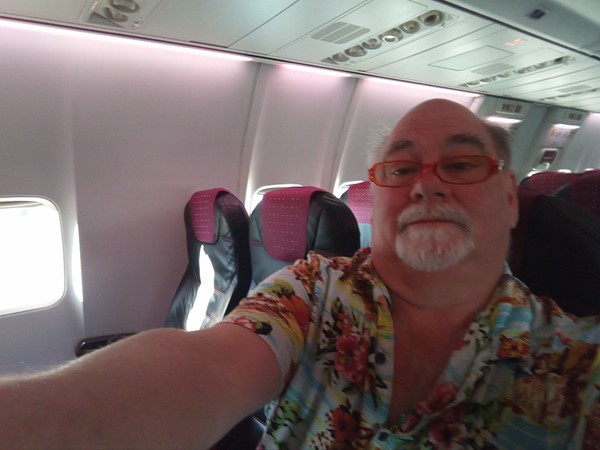 By the time we took off, there was one person in the window seat, but lots of middle seats open.
Because of the virus – half the JAL lounges at Haneda are closed – and the service severely curtailed. No open bar, just beer, wine, champagne – not even any Highballs! Huge First-Class buffet was down to some sani-wrapped selections.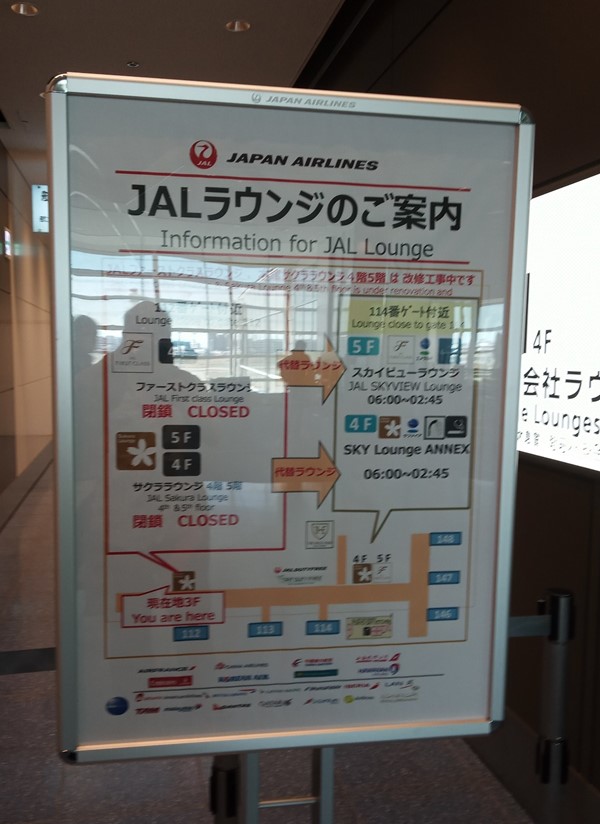 All this would be full of buffet items…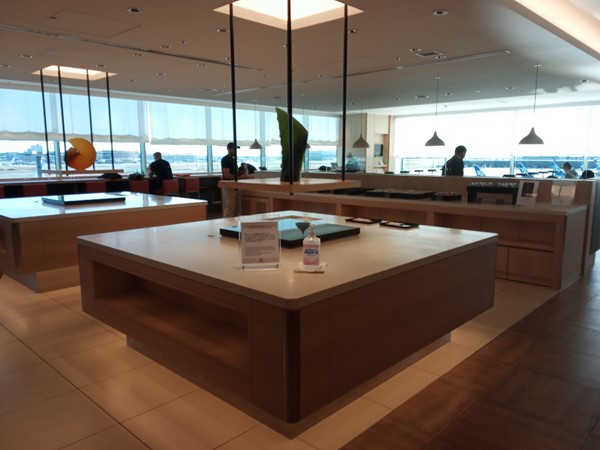 Good think I like those convenience store sandwiches!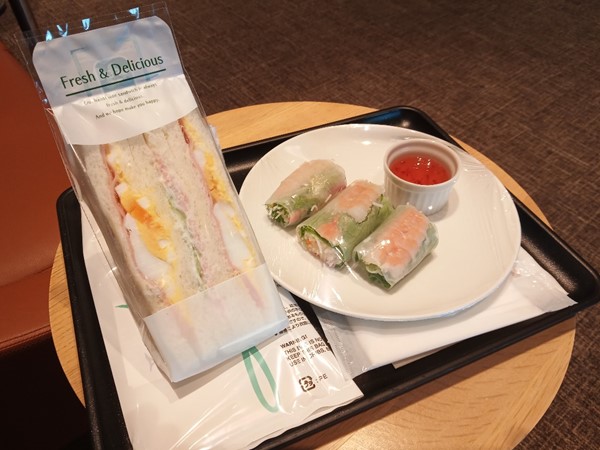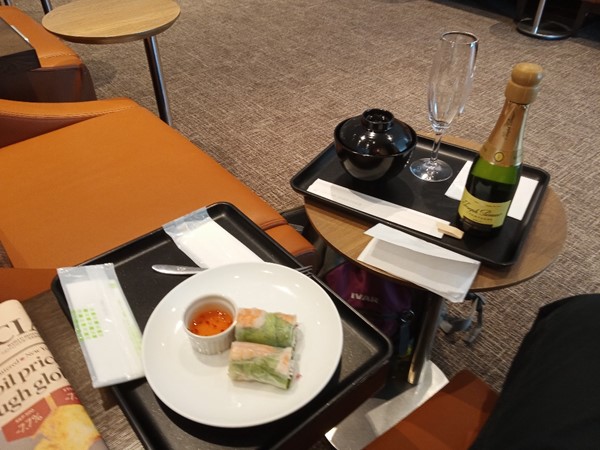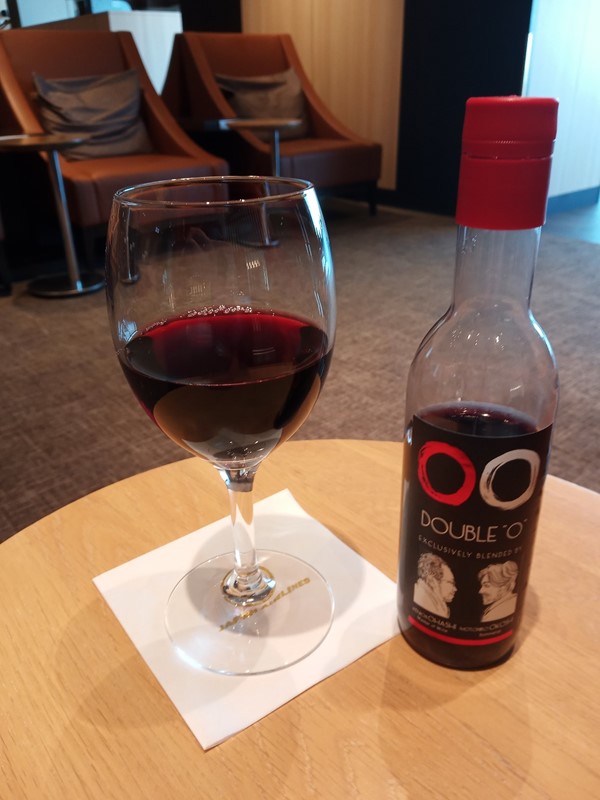 Yep – VERY EMPTY!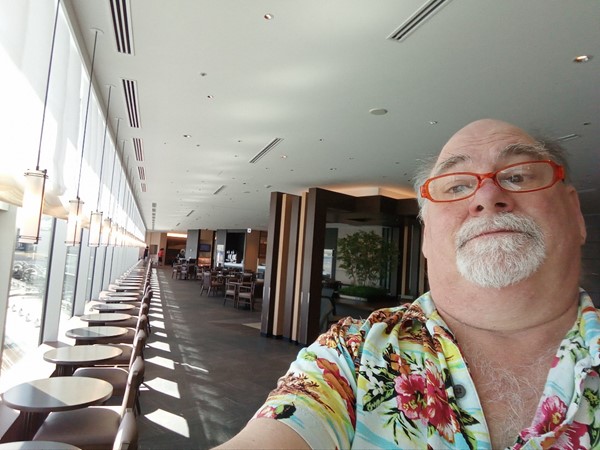 My hope is that the flight to San Francisco (SFO) is operating with full food/booze service.
And the status board shows TONS of cancelled flights: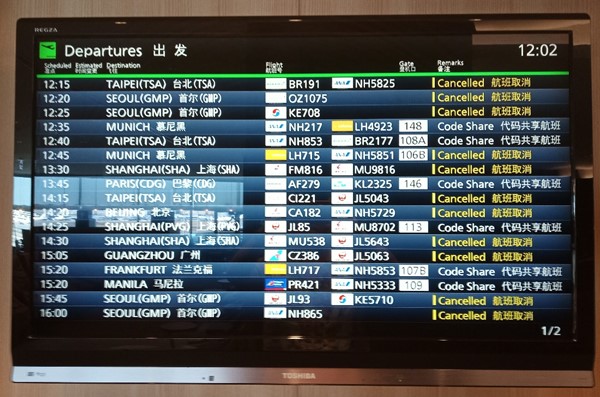 Considering I had a 10+ hour layover (no frequent flyer mileage flights leaving Nagoya later in the day), it wasn't a bad view: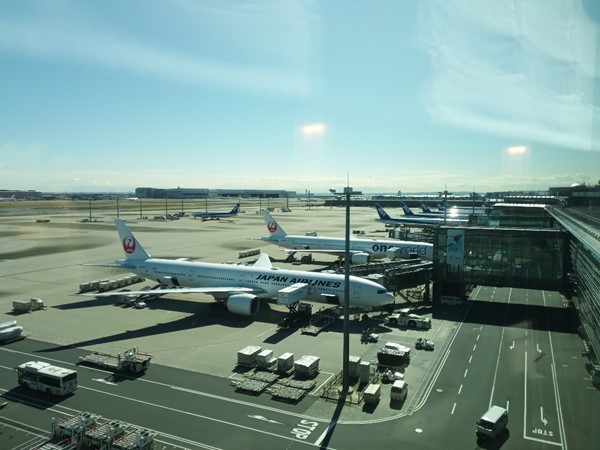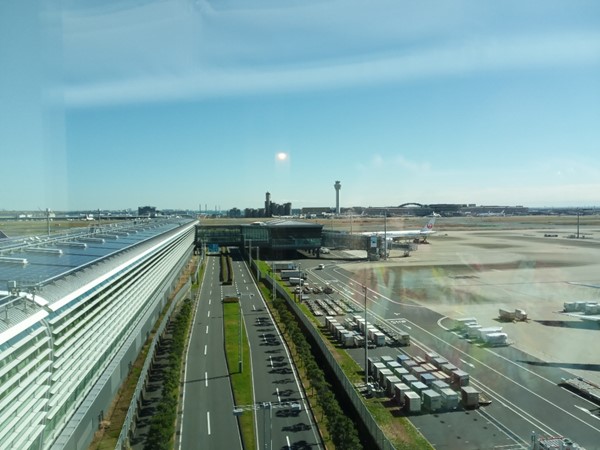 Finally – BOARDING!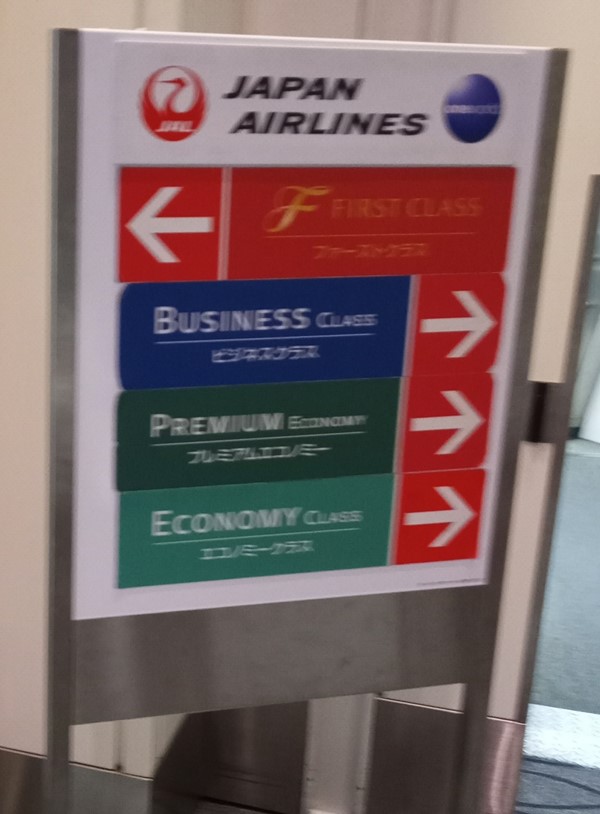 Yes, the had a gangway JUST for the 8 First-Class seats.
Here is the plane layout:

And what the publicity shot from the airline's website looks like: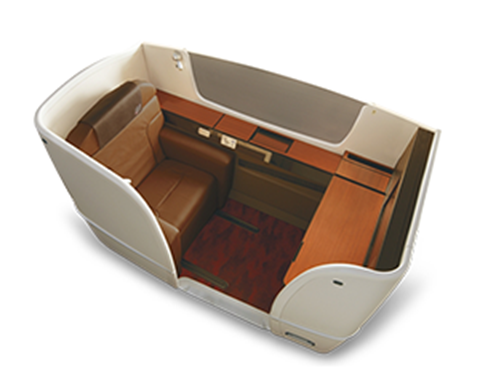 And here is the reality…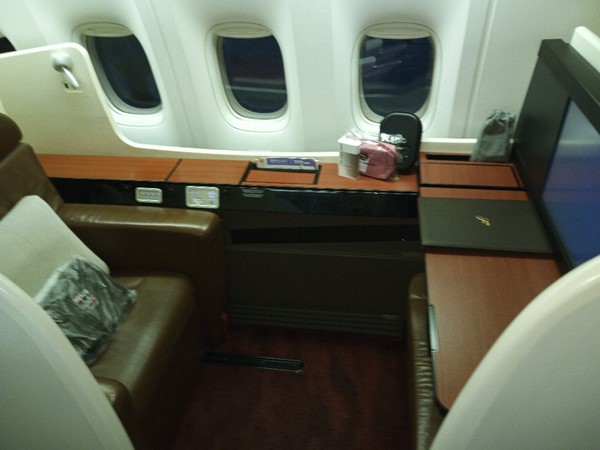 The very courteous flight attendant offered to take my photo – seeing how much I was enjoying my palace for the next ten hours.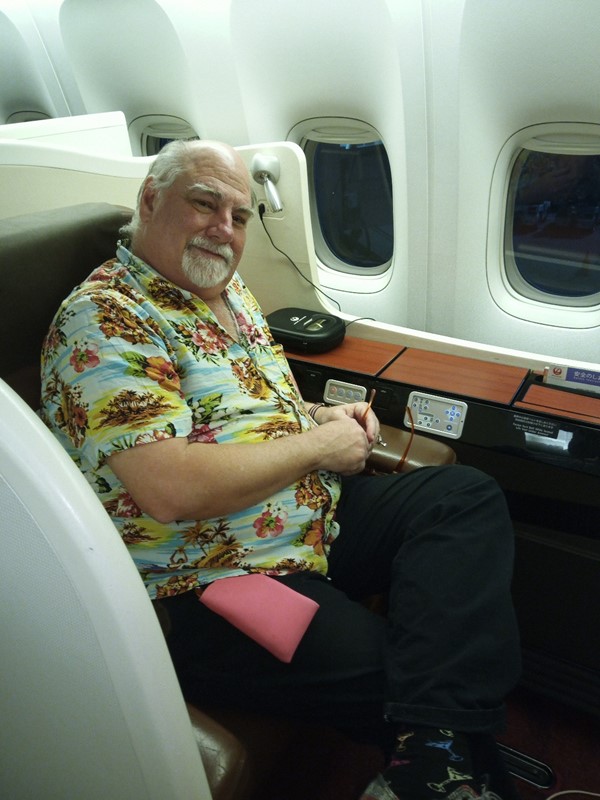 This seat is loaded with electronics. A controller for the 23″ TV: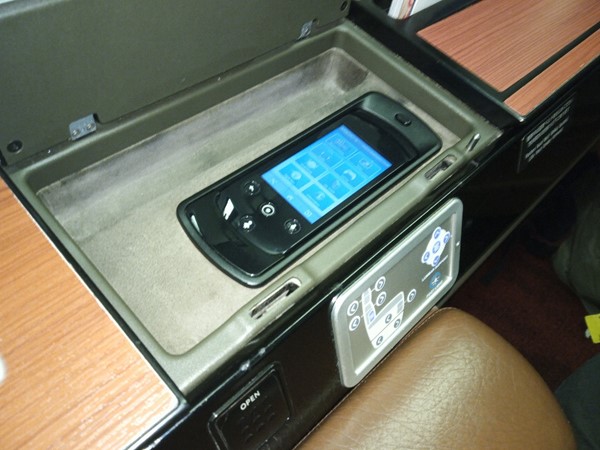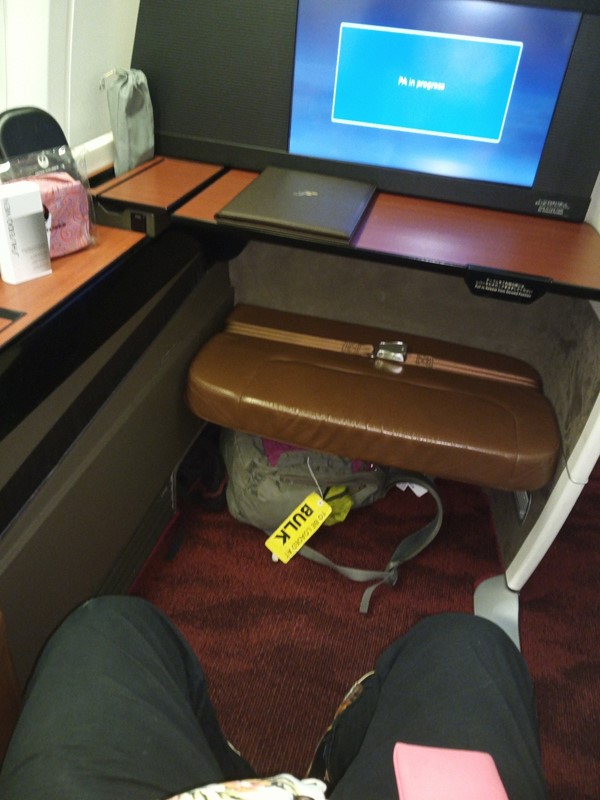 There is even a satellite telephone (as the flight attendant said – not free, very expensive):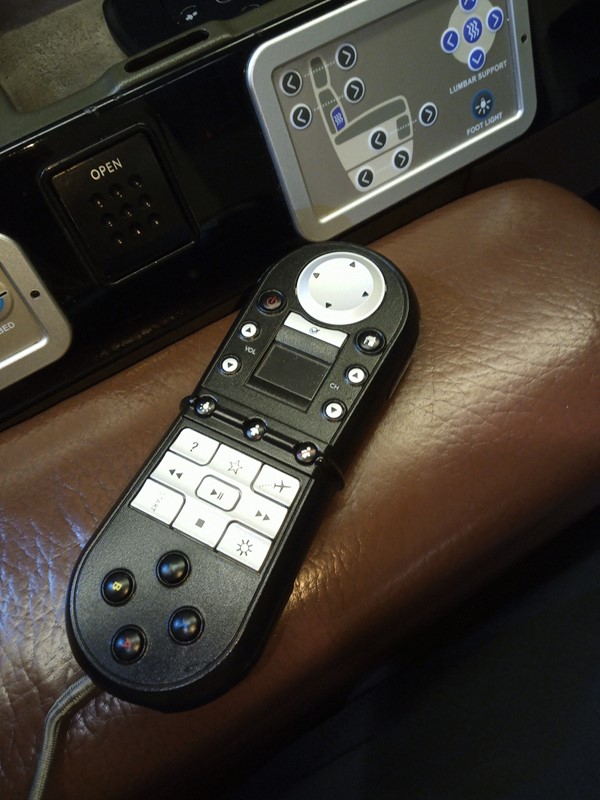 Once we are in the air – the food service starts…both Japanese and Western-style food choices: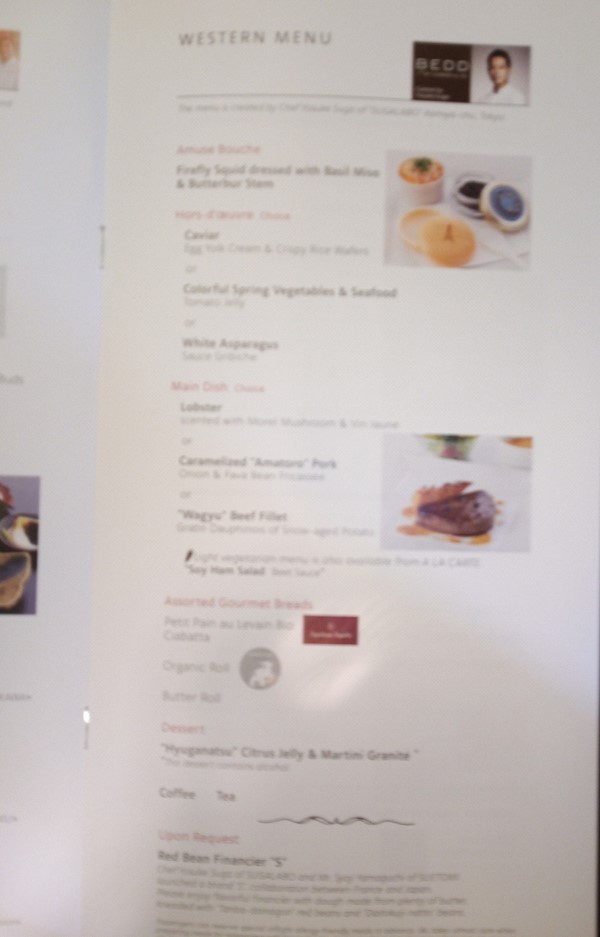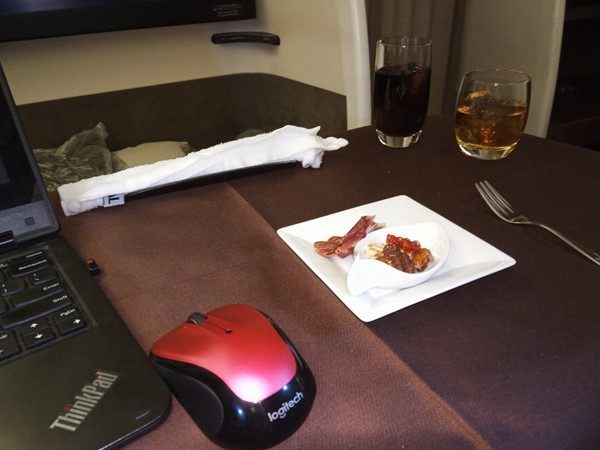 Some nice 2005 Rose Champagne…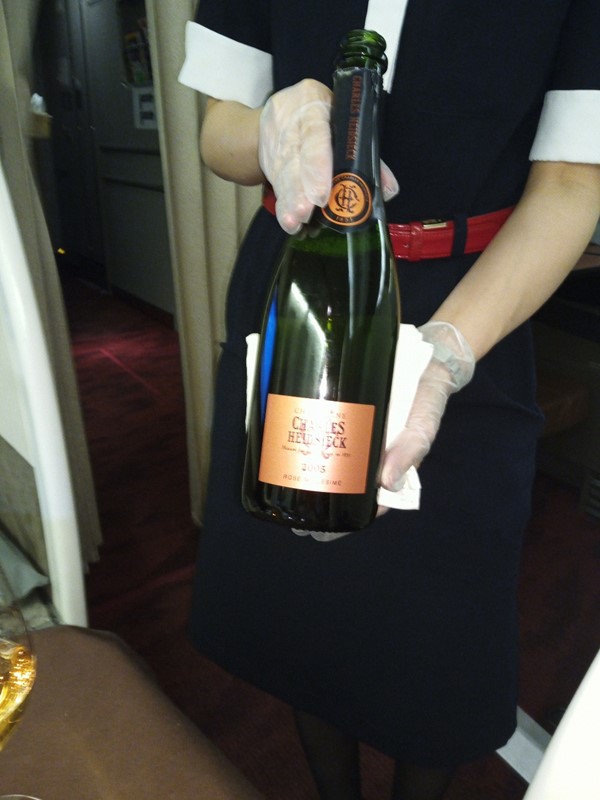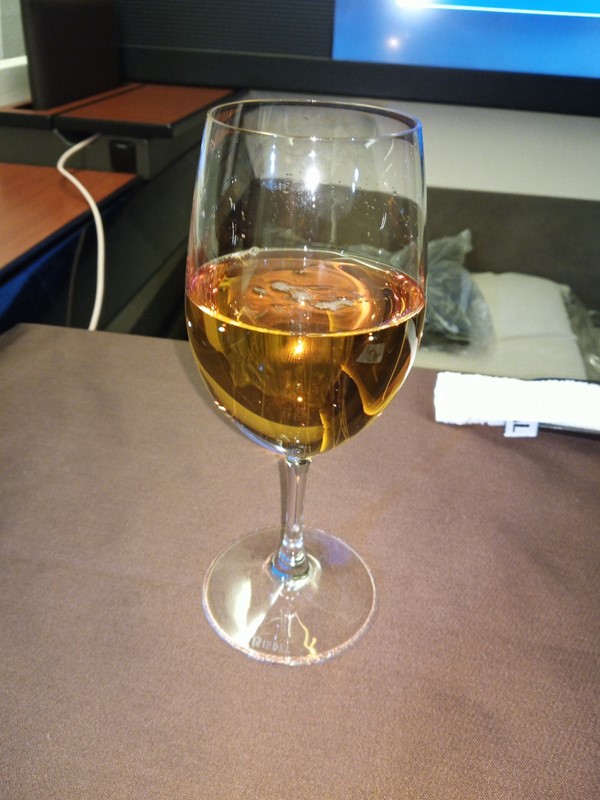 The first round of food…dinner roll, and some fire squid – apparently these squid light up like fireflies.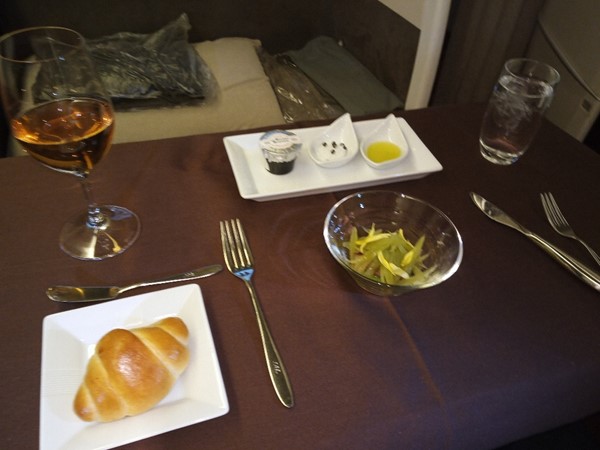 Then we were onto the Caviar appetizer…oh how I've missed International First-Class Service!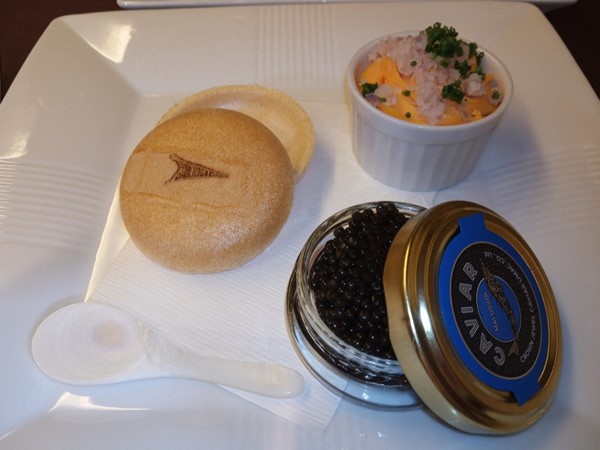 Notice the Mother-Of-Pearl spoon for the caviar!
Now for the main. Upper right is a half order of the lobster. Bottom right is the Wagyu beef.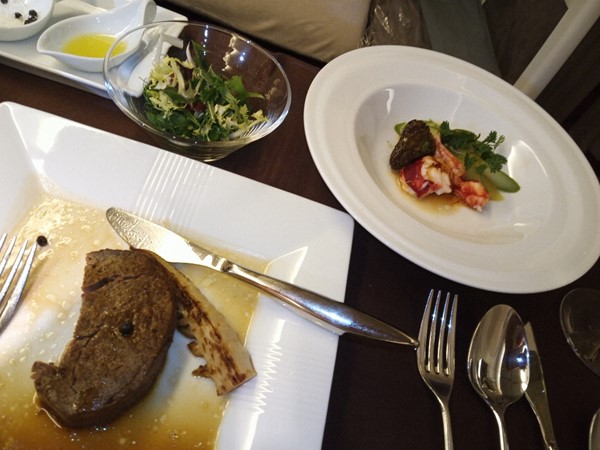 And the flight attendant was back to take more pictures: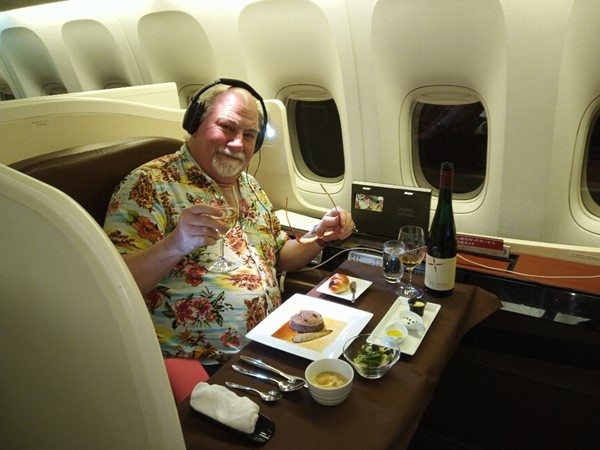 You might have noticed that the hands of the flight attendant were gloved, and she was wearing a mask. Since the outbreak, this is standard for all Japan Air Lines cabin staff.
For dessert there was a grapefruit granita martini – one of the most innovative desserts I've had on an airplane: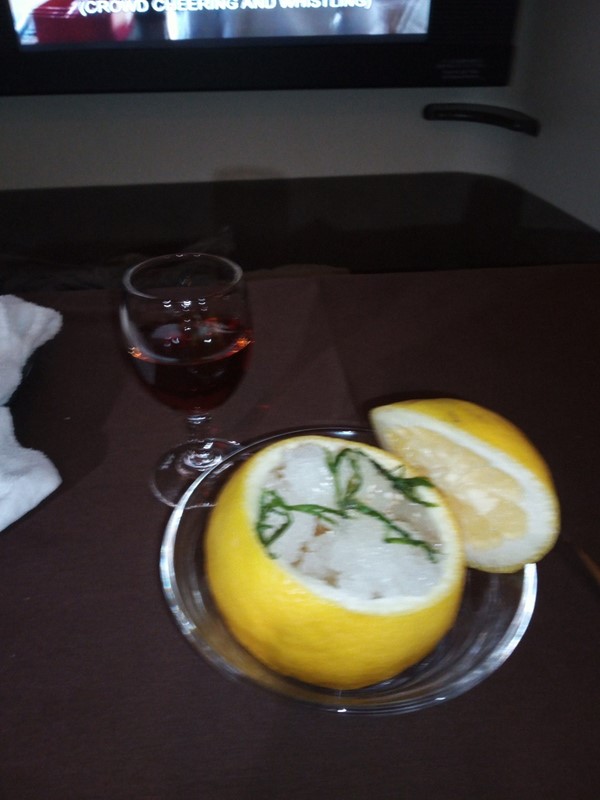 And that is some 30-year-old port next to it.
When it was time for bed – the flight attendant asked if I'd like to have her make up the suite across the aisle since it was empty – and whether I'd like the "hard" or "soft" mattress pad. Gee. A place to relax and a place to sleep.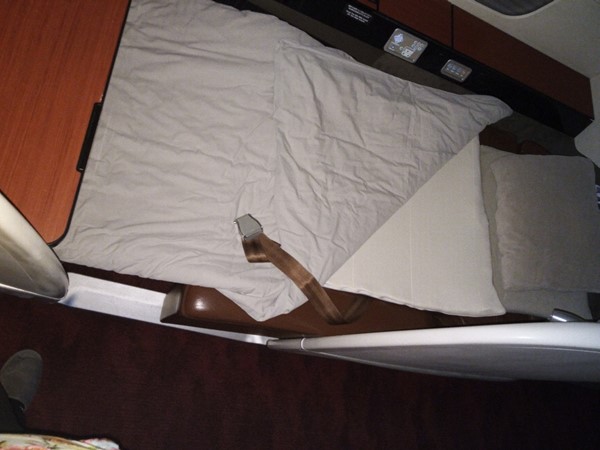 A note about how many people were on this flight. I'm on a Japan Air Lines 777-300ER that CAN seat up to 240 people in 4 classes (see illustration above). My flight had 5 people in First-Class that holds 8 people. There were 8 people in Business Class which holds 49 seats, and the last of the 40 people (27) were scattered between Premium Economy and Economy. A VERY light load.
Arrived at SFO and breezed through immigration and customs because I'm Global Entry, but to be honest, the place was dead. No questions, to medical screening, just a "welcome home".
The problem with SFO coming in International is that my connection on Alaska Airlines runs out of a different terminal which I need to recheck my bag…and the only lounge I have access to is, you guessed it, back in the International Terminal. So, out of immigration, train to another terminal, recheck bag, back on the train, through security, hang out in the lounge, take the train, back through security. If I hadn't had three hours of layover, I would have passed. But I love the Singapore Lounge at SFO even if the noodle bar isn't open.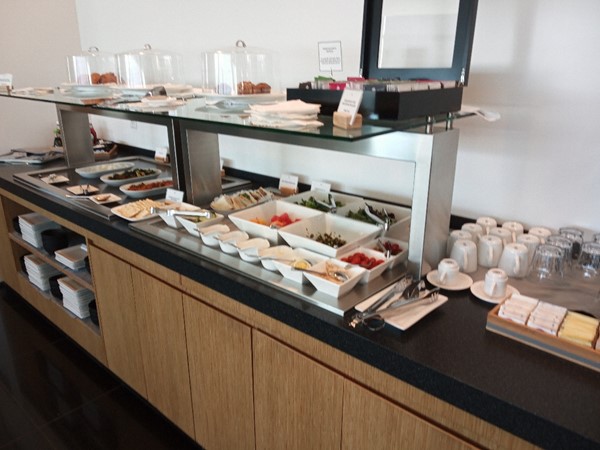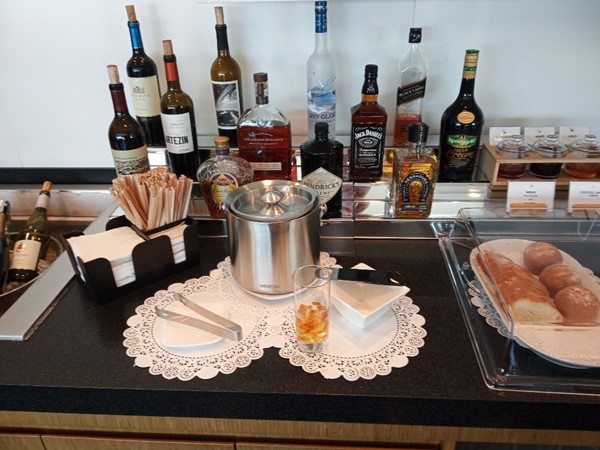 Apparently, lounge food service hasn't shut down (yet) in San Francisco.
And it was great to take a shower after so many hours in the air – should have done it in Tokyo as well.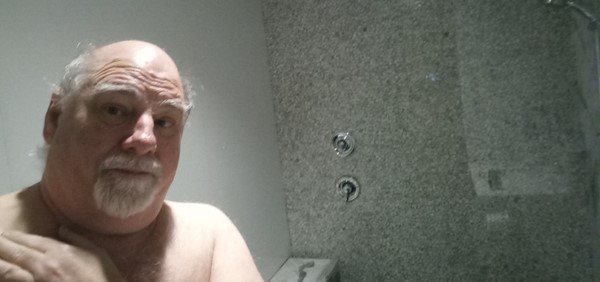 Final leg of the trip was from San Francisco to Seattle…between a retired doctor and a corona phobic lawyer headed to his second house in the Methow Valley, by plane, to a place that has no medical infrastructure. Nothing like having a cross conversation being in the middle of two people. So much for distancing.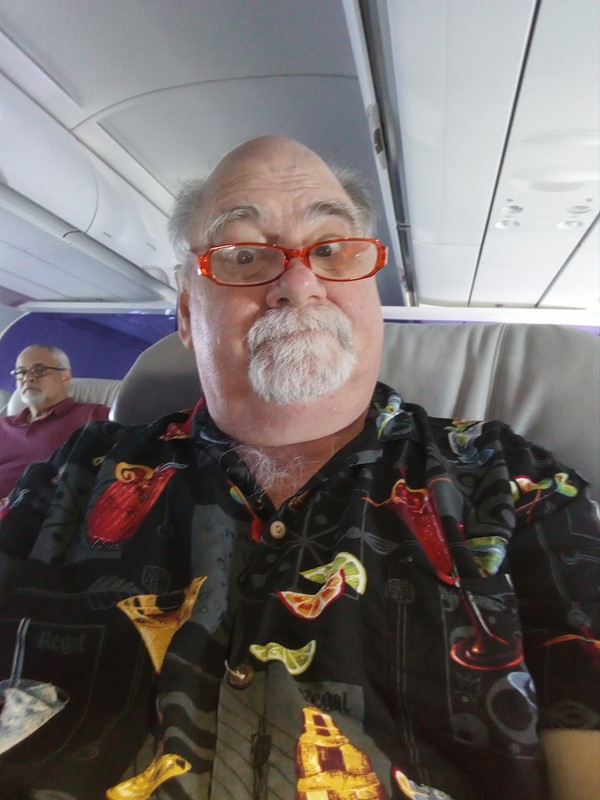 A very interesting time to travel internationally.
Because I'm writing this a couple of weeks later, I'll give you the update. It's 14-days since I left Japan – and all is well (so far). This pandemic has made me realize what an integral part of life travel is to me. Everything is cancelled for the next six weeks – and I wouldn't be surprised if it is longer than that. With all the flights I've cancelled this year between unexpected dental work and the virus, I've got over $1800 in my Alaska eWallet.
[222.8]
For more blog posts, click here.