It seems like a different time, though it was only a month ago. It's taken me that long to find the motivation to document my trip to Waikiki. This was the week before the shelter in place order.
There was such a lull in air traffic, the both DancingBear and I got upgraded to First Class. Upgrades are a rarity on the SEA-HNL route with so many frequent fliers on the routes. You know that there is something up when even MVP Silver fliers (like DancingBear) are getting upgrades.
This was also when airlines were still serving food and booze in First Class, though the lounge before the flight was only serving wine and beer, no cocktails.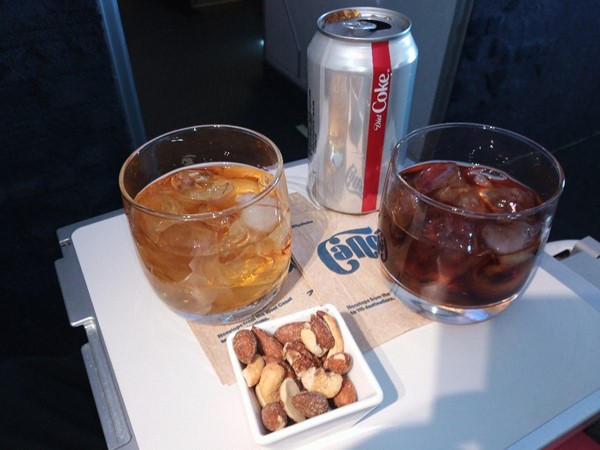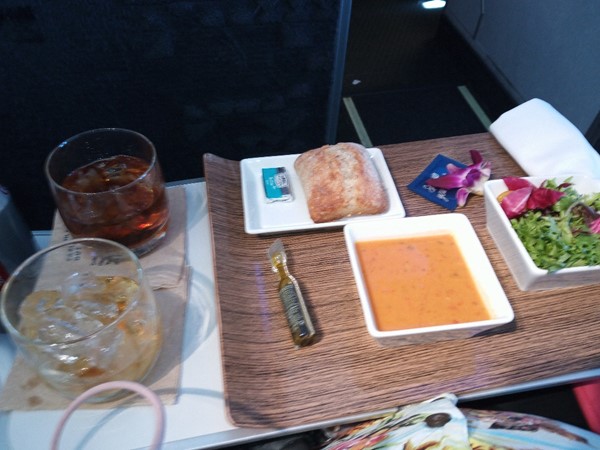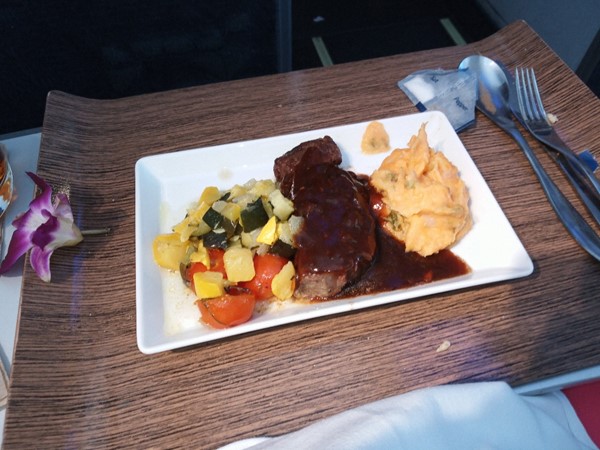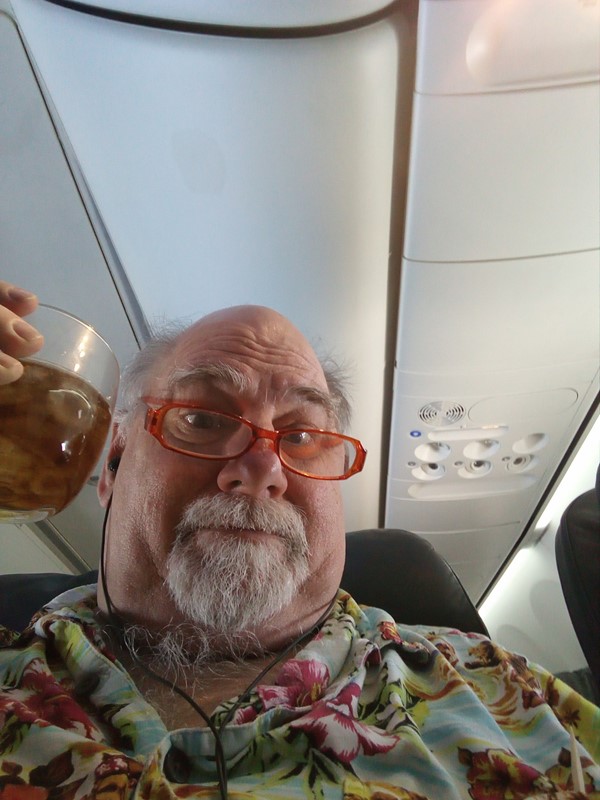 Since it was our last trip for the foreseeable future, we sprang for an Uber into town rather than the city bus.
Staying our two nights at the Wyndham Waikiki Beachwalk, which is a couple of blocks from the beach, and a view of the "Pink Palace".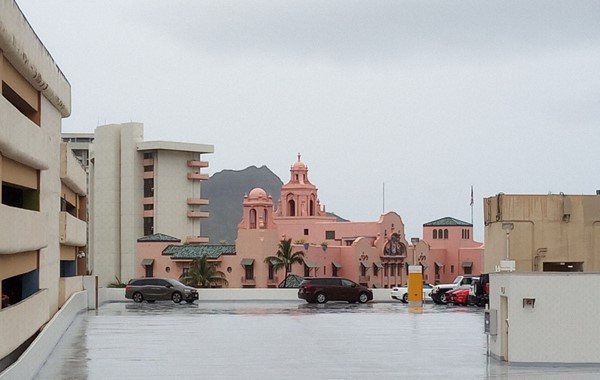 Had a wonderful meal out of Bills (a Sydney, Australia-based chain) since my usual happy hour spot was closed in advance of the state-wide ban.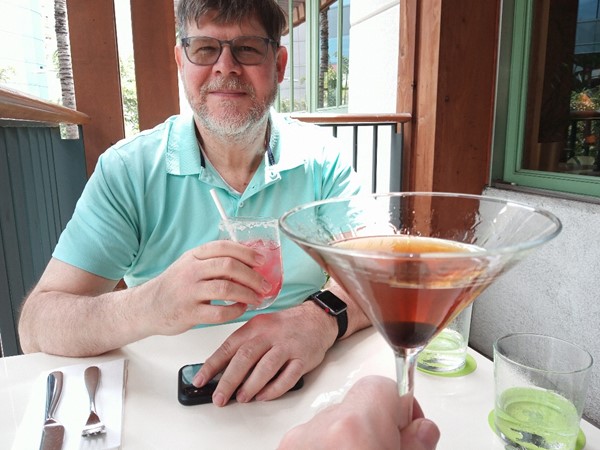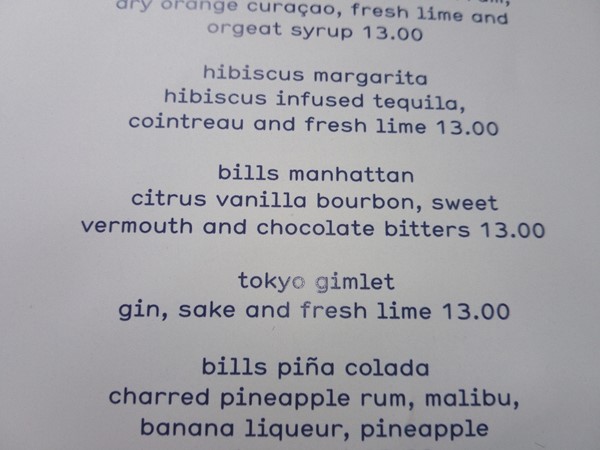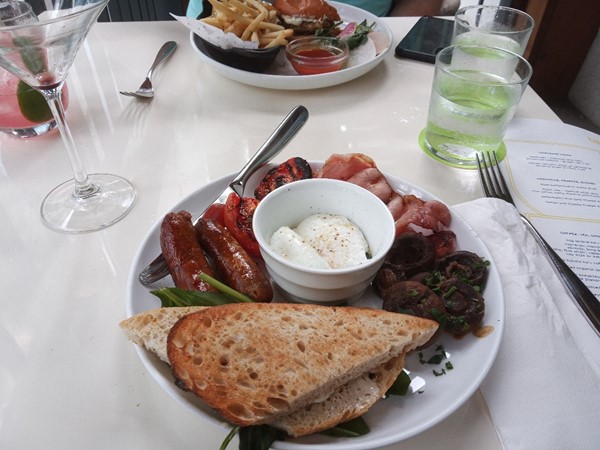 By the time for our next dinner, the state had just imposed a ban on restaurants serving anything other than takeout – which is what we did.
It was a quick two-night trip, a final mileage run while Alaska was offering a 50% bonus on Elite Qualifying miles. I did get some tourist shopping in at one of the largest ABC Stores in Waikiki. Particle facemasks and various salts.
For the return trip home, we were also honored with First Class upgrades! Four of the above masks I gave to all the flight attendants.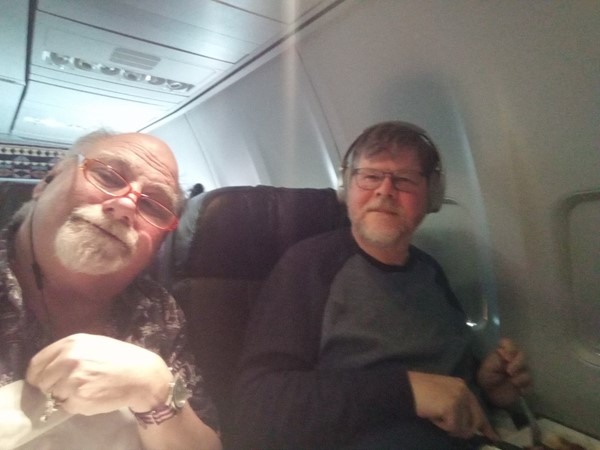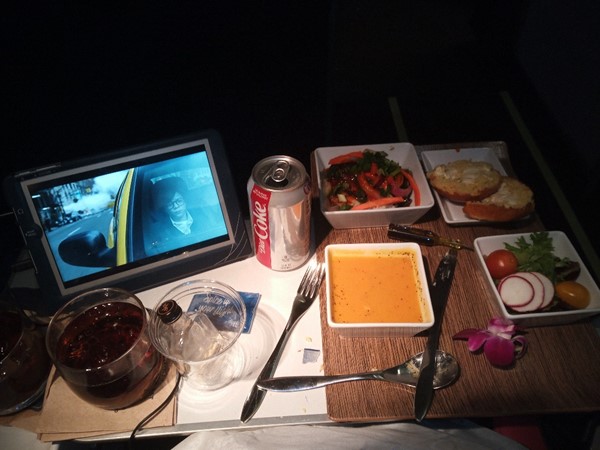 We arrived a couple of hours late back to Seattle. Early Friday morning rather than 10PM Thursday night. On Friday, Alaska announced that they were stopping food/beverage on all its flights. Not surprising since we drank the entire plane out of Woodford Reserve.
I have a couple of more runs to Waikiki scheduled for mid-May, but I'm not optimistic that those won't get cancelled. My Alaska eWallet already has about $800 in future travel funds. At one point it was over $1500, but I booked Santa Fe for early December.
[227.8]
For more blog posts, click here.