Just realized that I'm cleaning/redoing the décor in a very slow clockwise path. Finished the living room this afternoon.
Here is the before: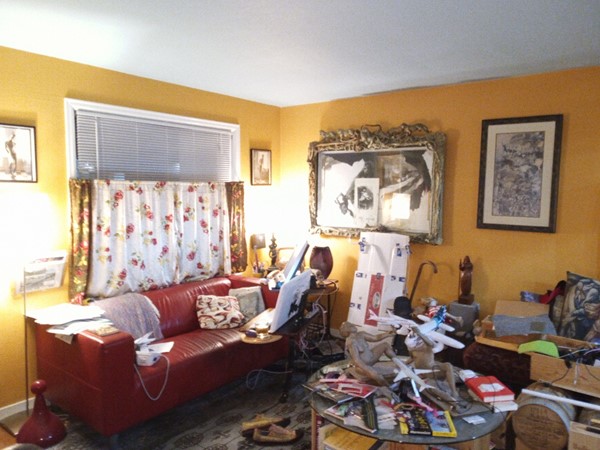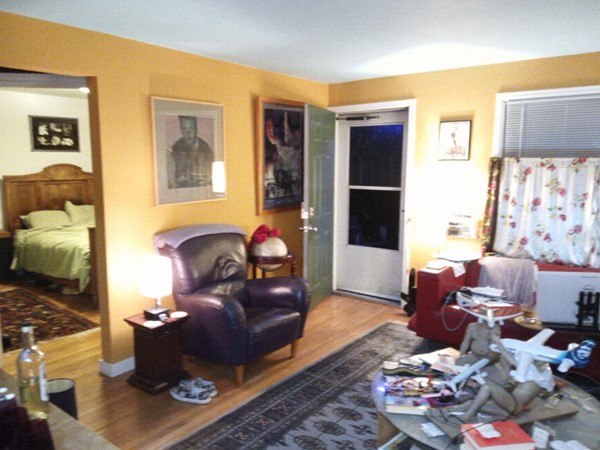 Can you say CLUTTERED!
I'd been wanting to change out the artwork for the last couple of years – but the piece with the massive frame weighs a lot. The frame is built on a 2×4 base with quarter inch plate glass in the front. 70 pounds is my guess.
Thanks to Roxy and Shua, the piece has been relocated to the "art closet" in the garage, and several large pieces that hadn't seen the light of day will go in their place.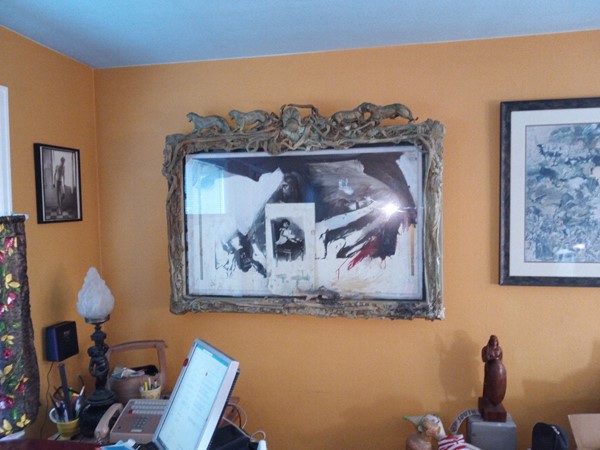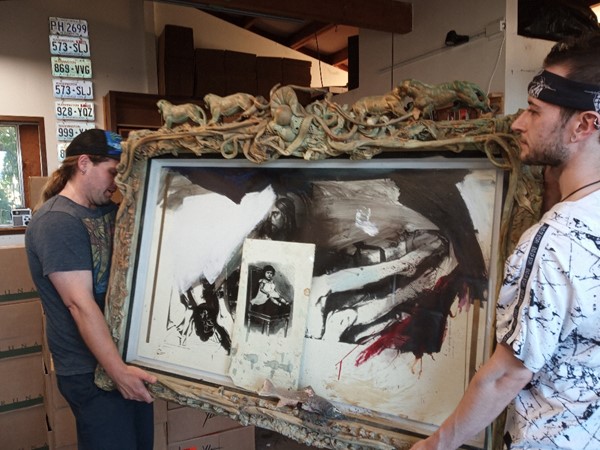 Yes, we had to take the door off to get "The Legs of Christ" into the closet. The artist is David Best, best known as one of the major temple architects at Burning Man.
That was almost a month ago. Nothing on this house redo is getting done quickly.
And now the after (still need to clean and sort the junk on the couch (a.k.a. my office):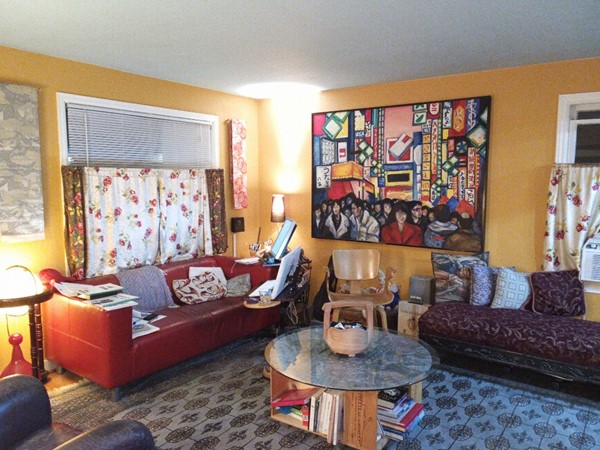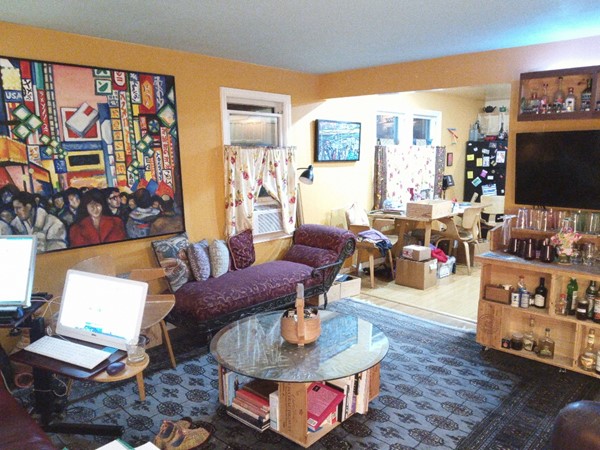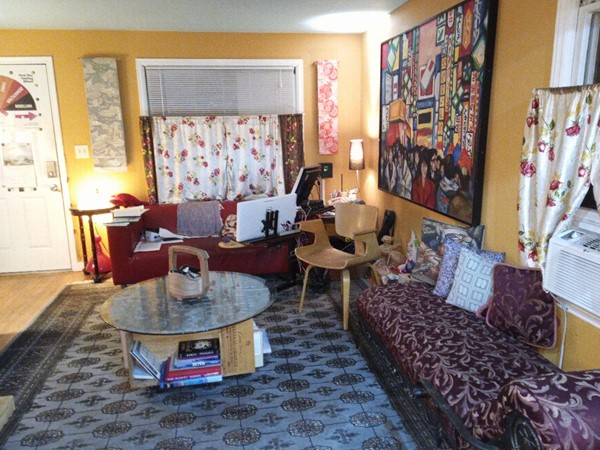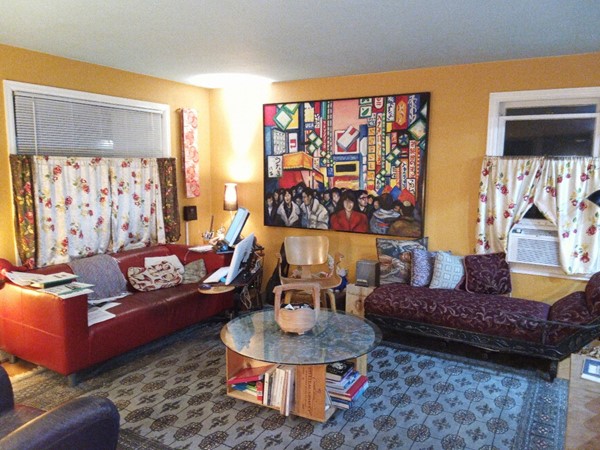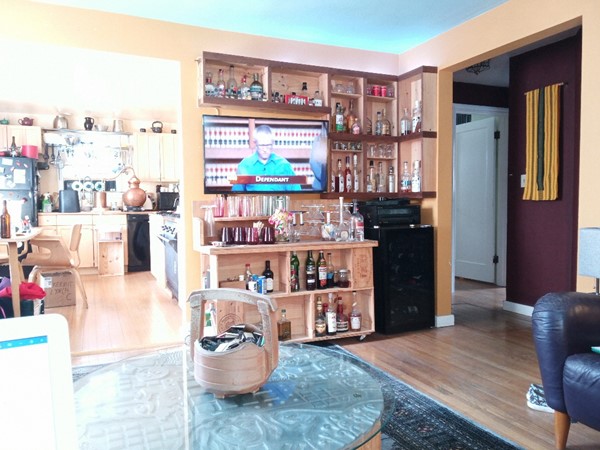 I'm turning Japanese, I really think so. Of course, I had to look up who the artist was from the 80s. That would be The Vapors.
All the Japanese city scene oil paintings are by Kristina Hagman (daughter of Larry Hagman, granddaughter of Mary Martin of Peter Pan fame).
Complementing her pieces are some Japanese wall hangings – which are actually traditional obi, the fabric sashes festooning kimono.
One of the things slowing down the living room was figuring out how to hang the obi. A week or so ago I had an inspiration, and even had all of the materials on hand: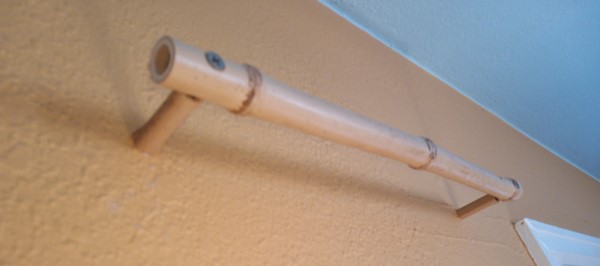 Wish I'd had gold three-inch screws, but couldn't find any in the garage, and not worth a trip to Home Depot.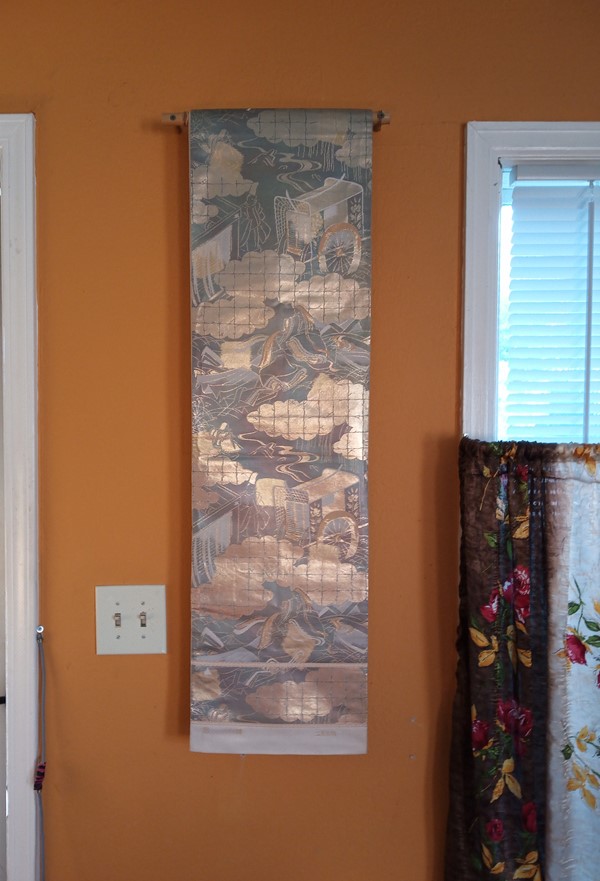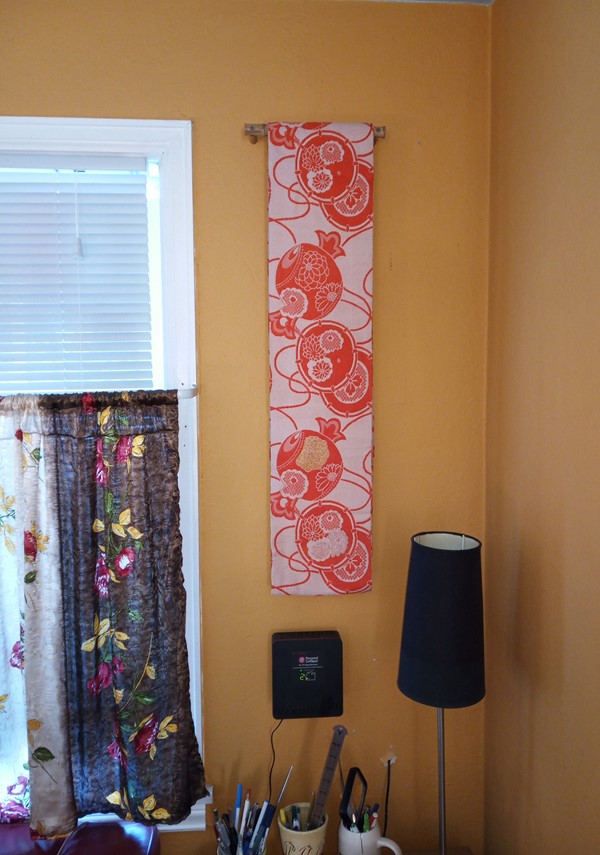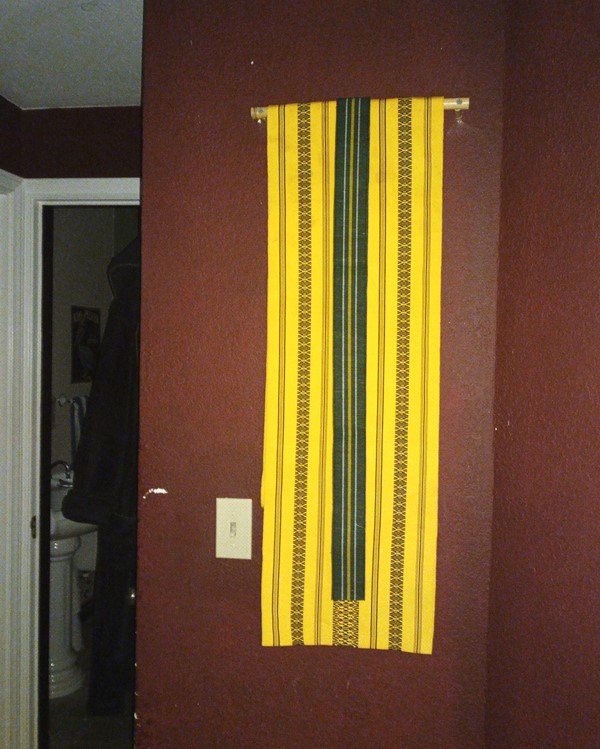 The last one is actually a composite of two different obi.
And, yes, the far-left clock is set to Tokyo time.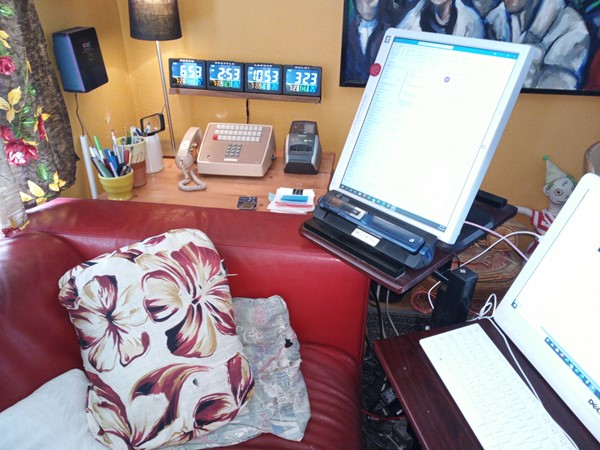 Whew! Another room down. Now the kitchen, then the garage.
[225.8]
For more blog posts, click here.