I seriously thought when I made the first 48 masks that would be enough for a lifetime. Apparently, I'm a creature with more than one life. Not a cat, I'm allergic to them.
Last week was upcycling bad wine, this week it is turning thrift store Hawaiian shirts that have seen too much love to wear, become yet another useful item. The production line has been restarted.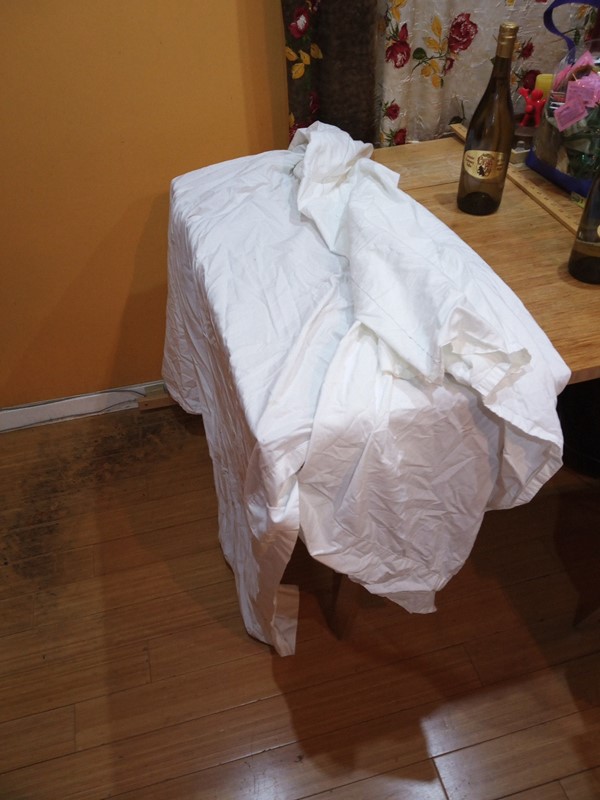 First up, LOTS of cotton back panels – many thanks to Quillayute River Lodge for their donation of old sheets. I know have a 2-inch stack of 7×9″ back panels.
Here is a scene of Satan's Workshop:
Last week's project of Lavender Rosemary Infused Vodka still on the table.
New materials for version two: ¼ elastic bands to go around the head, not over the ears…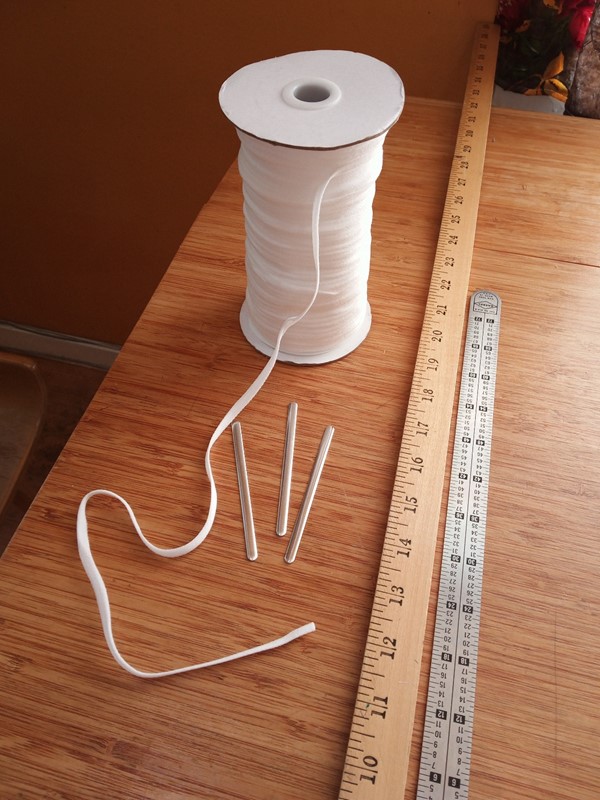 And metal bendy things for the nose…
And more source materials, like these dying couch pillows, that started out as thrift shore shirts, worn to death, worth to death as pillows, and now salvaged one last time…
This is what is left of a Men's 2XL shirt after making mask panels:
That particular shirt – the one that over the years is the most complimented one, yielded 12 masks, but no pillowcase.
Such fancy bookkeeping. If we are talking numbers, each of the masks took a third of the time as version one. It's the around the head elastic that makes the difference. Here are some of the new patterns: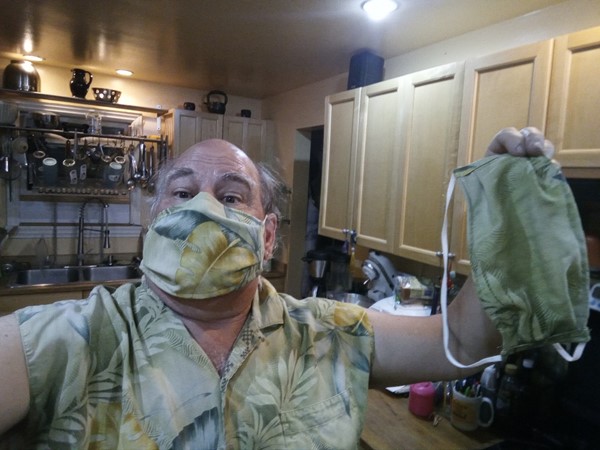 The above is exclusive for Jonathan from one of his favorite shirts – he is getting a total of 11 masks, and one pillowcase. The one below is from an Indonesia fabric robe that I picked up in Thailand more than twenty years ago: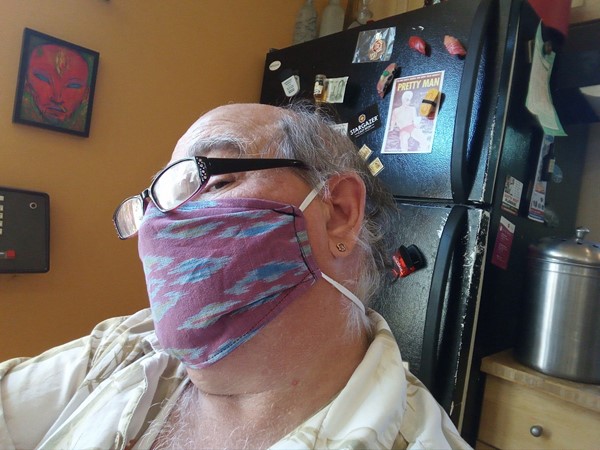 And many more flavors and colors….
Into the laundry they go, then they are put in polybags to keep them clean: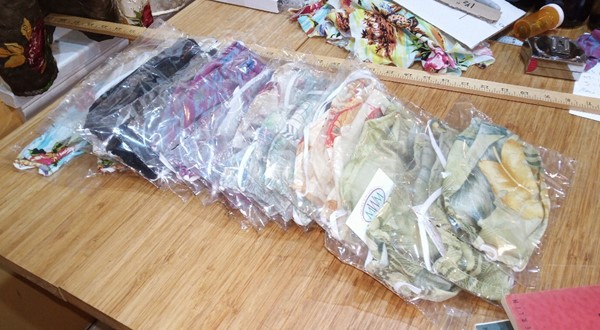 Here is a great shot of masks and their matching pillowcases…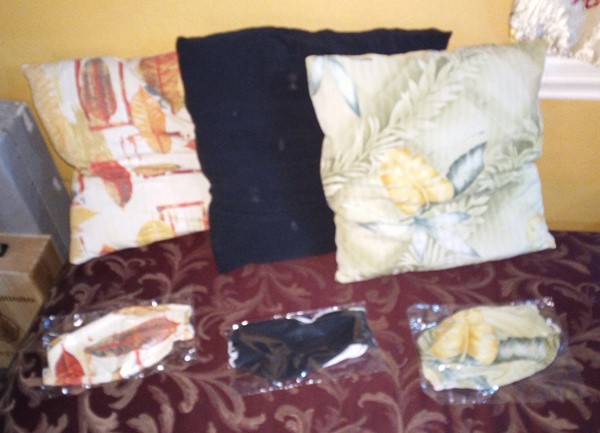 The "plain looking" black one is actually Tommy Bahama silk with back-on-black embroidered pineapples. The far right (Jonathan's shirt), is also Tommy Bahama.
Made 24 this round, made 48 the previous round in March. This time around, I'm not think that it is going to be the last batch. Sigh. At least I have another bunch of pieces precut for the next round.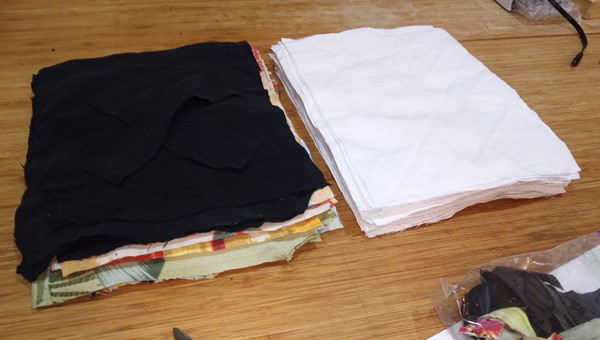 Let's hope that I don't have to sew them up.
[?? ?]
For more blog posts, click here.