Well, another room has been spruced up a bit. Mostly cosmetic, but way cheaper than tearing apart the bathroom down to the studs. When you only have one bathroom in the house, it becomes critical that you still be able to use it.
Here is the commode before: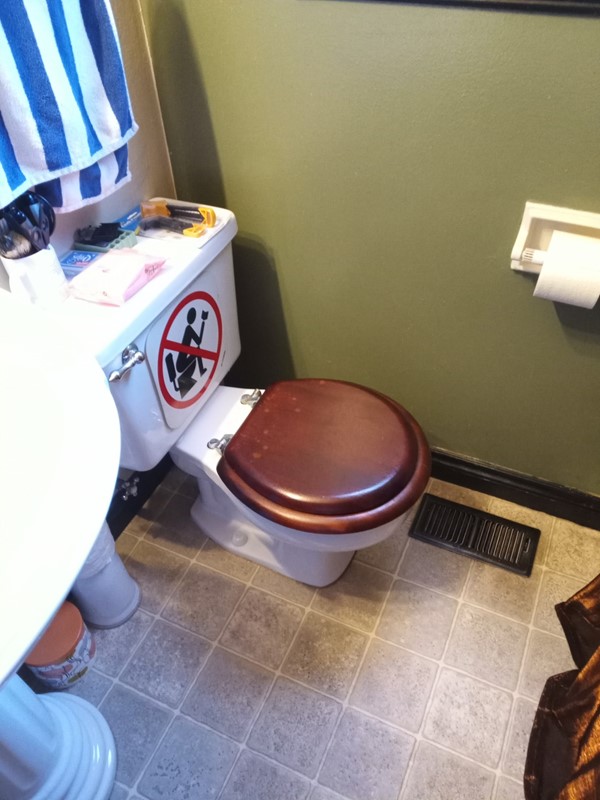 Here is the commode after: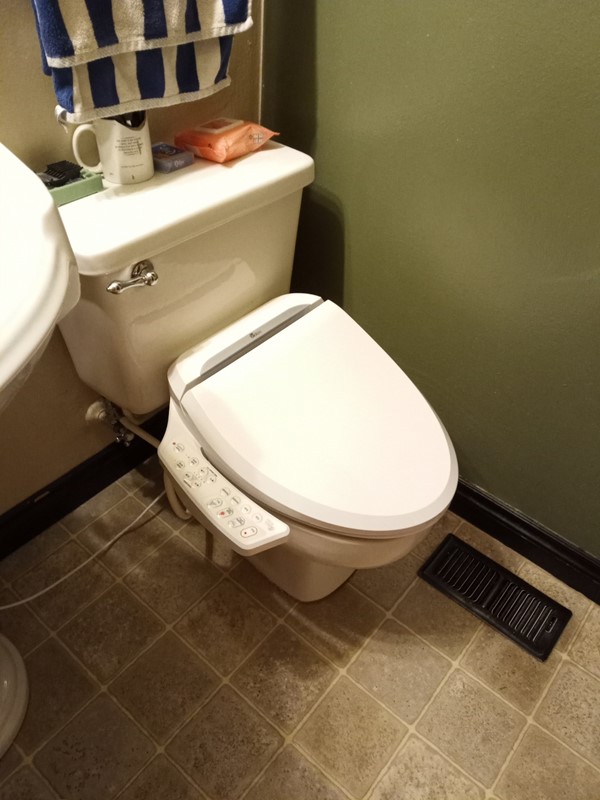 The bath/shower before – LOVELY laminate and bad caulking!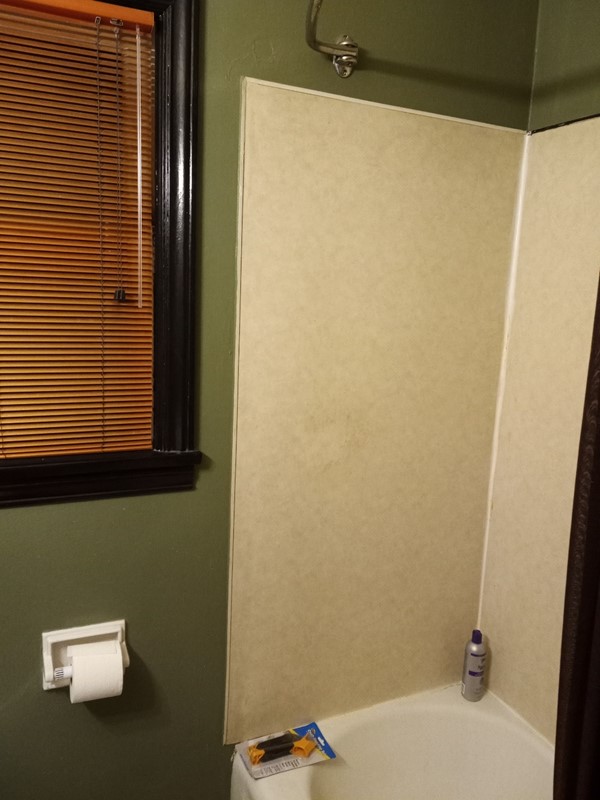 With thanks to my Wednesday Supper Club (cancelled since late February) friends with a stand of bamboo that needed thinning, a new frame and grab railing!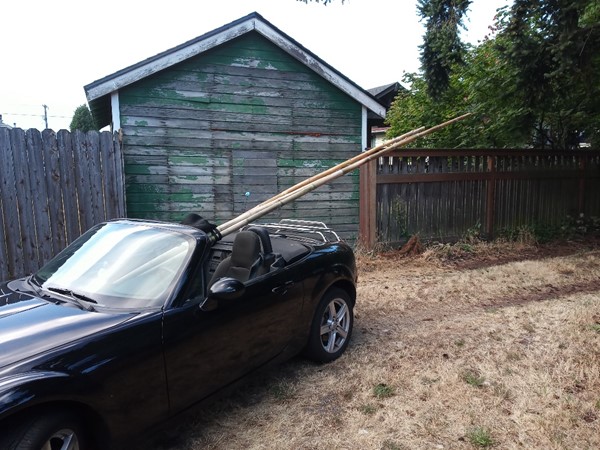 Split it in half (table saw):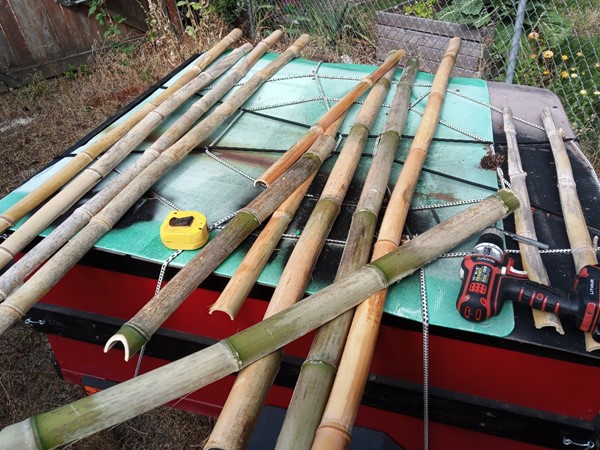 Cut/miter pieces: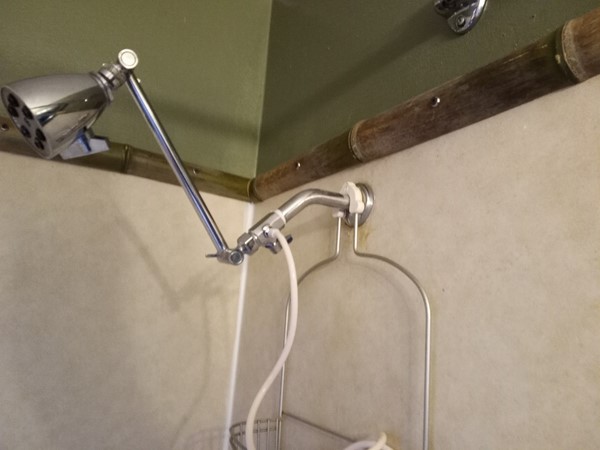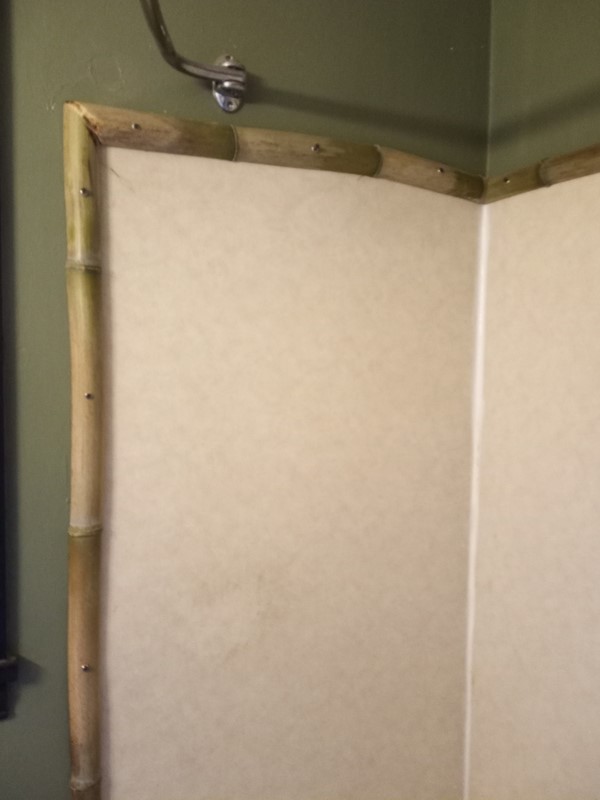 Turn some of them into quarter rounds, and some smaller half rounds to the tub trim since there is a steel lip under the laminate. Disassemble, paint, rehang: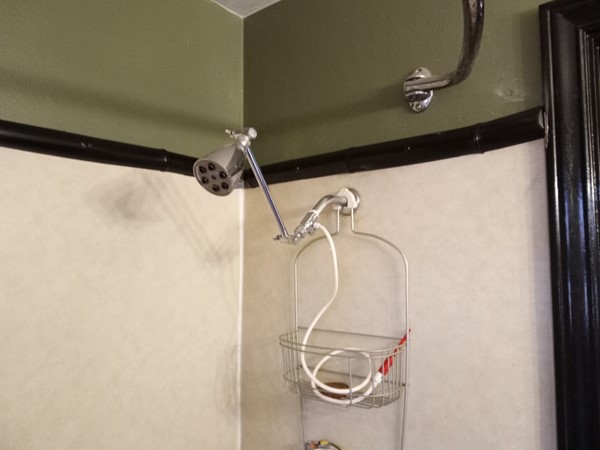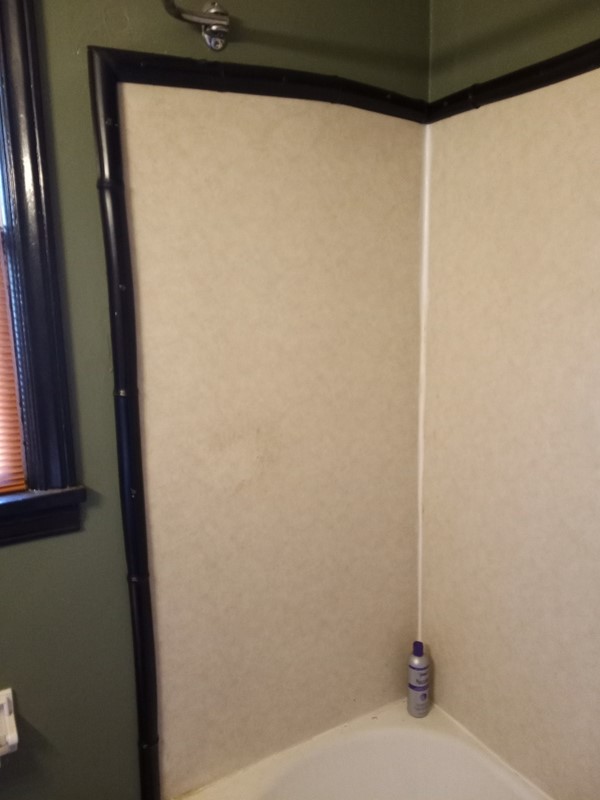 Add the corner and base trim, along with a new bamboo shower caddy painted to match: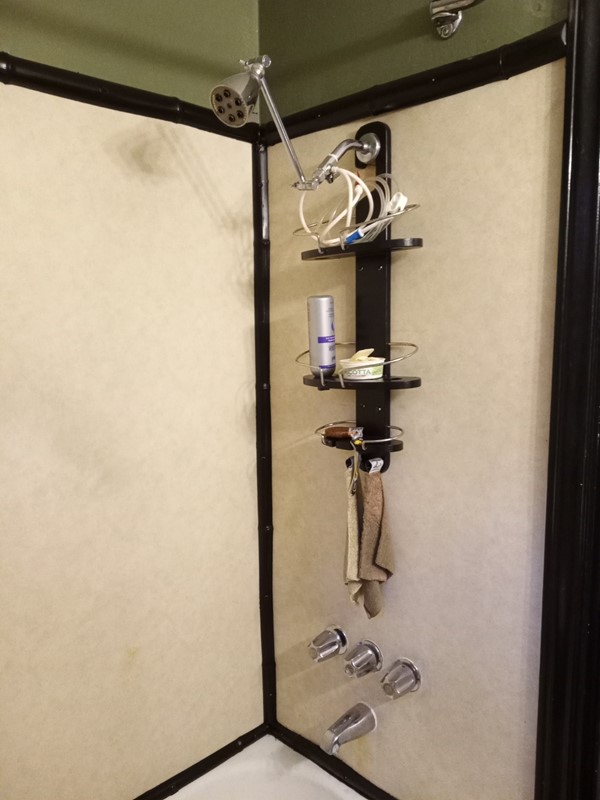 And as the final touch, add some hand grabs on the walls (tub/shower is a little small to add ADA grab bars, so this is something to steady yourself on: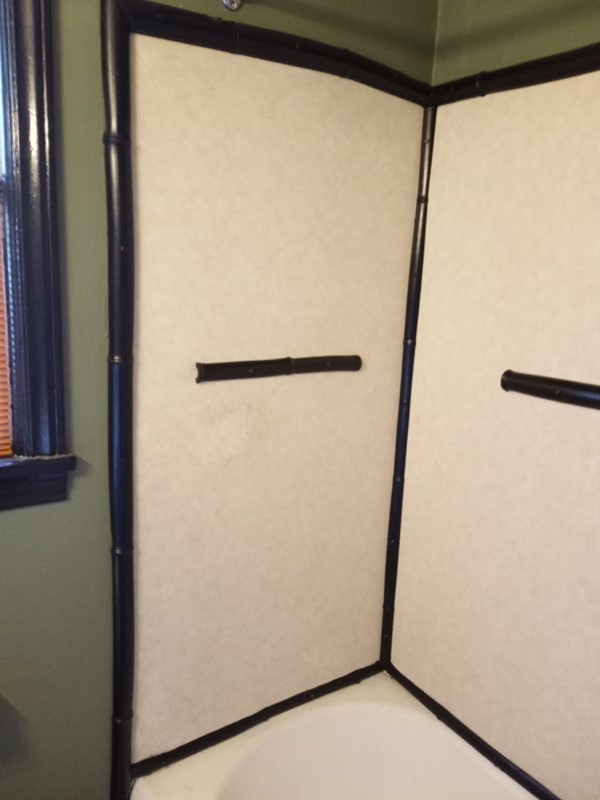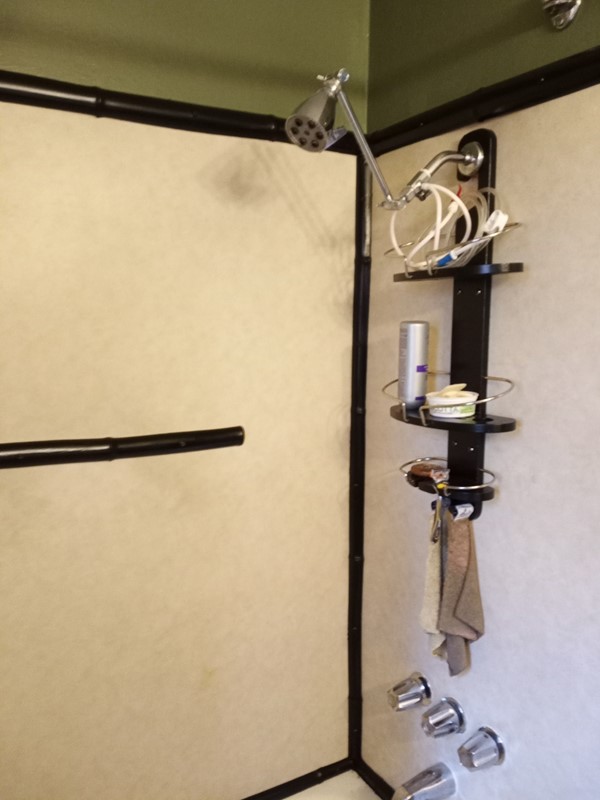 And a side-by-side of before/after: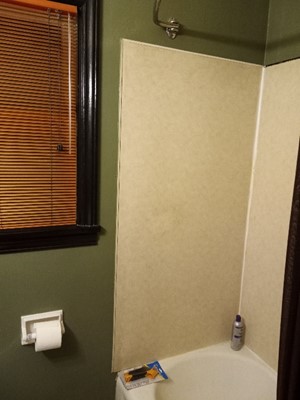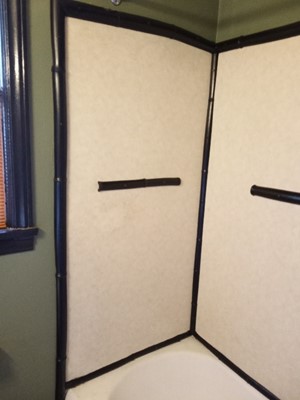 Of course, now I'm looking at the floor. Not going to tear it out (again, can't be without a bathroom, and I'm frugal):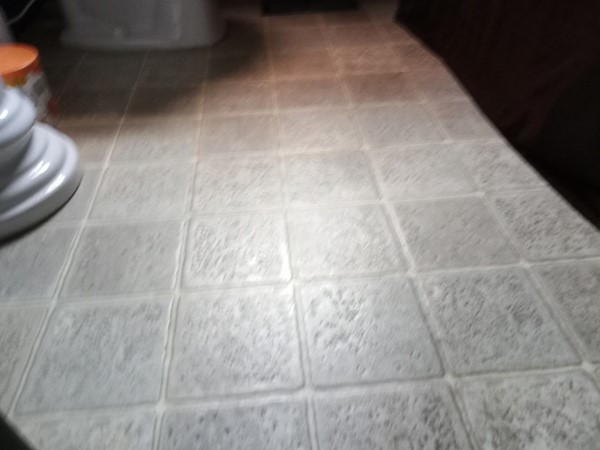 Could be worse, but I'm in discussions with my Trompe l'oeil expert (Wendy Barsotti). If we weren't in the middle of a pandemic, I'd just fly her out. Now I'm just asking for help figuring out what I'm capable of. Not going to happen soon.
Well, that's my latest project:
[226.4]
For more blog posts, click here.