My second airplane holiday since the world changed in March. This was a trip (like Austin) that couldn't be moved around – i.e. Use It Or Lose It.
The Alaska Lounge is back to serving cocktails (though nothing Top Shelf, which was an extra charge PM [Pre-March]) which includes the Caesar, which is a Bloody Mary made with Clamato.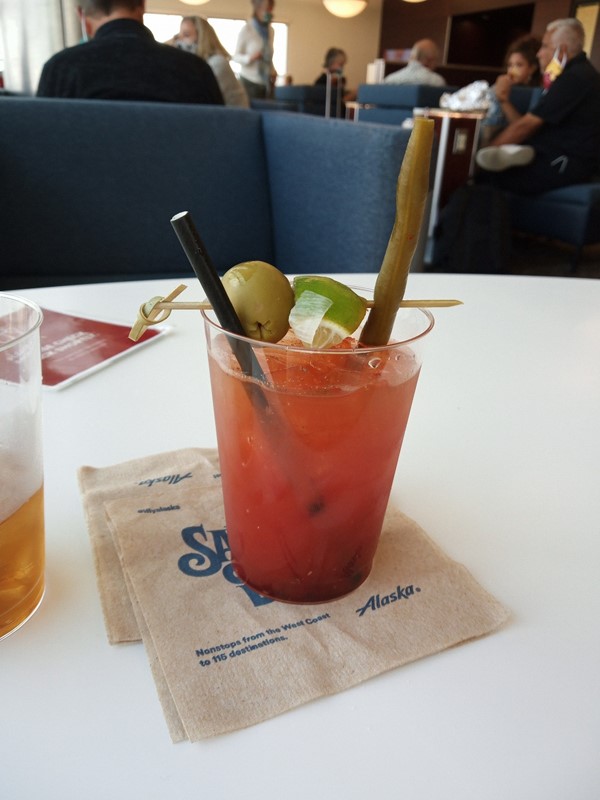 If you look in the background – let me do a little "Passenger Shaming" about the couple without masks in the upper right. They rushed the elevator to the second floor after I was already in. I immediately stepped out. She instantly apologized and offered to get off but I waved them off. Not surprised they aren't masked up between sips/bites in the lounge.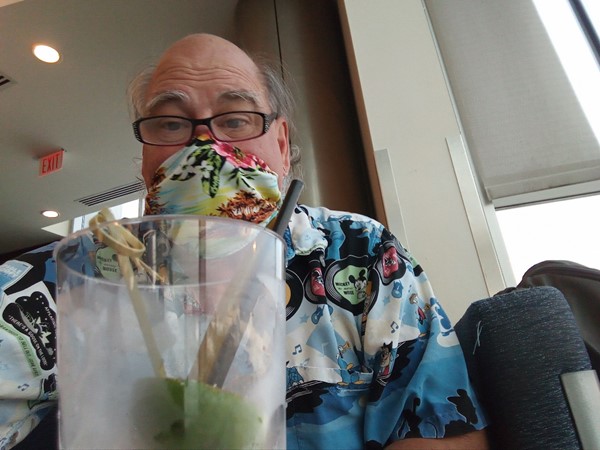 Putting this picture in for my friend Courtney – who is a book hound. As the son of a librarian and bookstore owner, I grew up around books. Nice to see an outpost of Elliott Bay Book Company and the airport, as it is nice to see Powell's Books at the Portland Airport.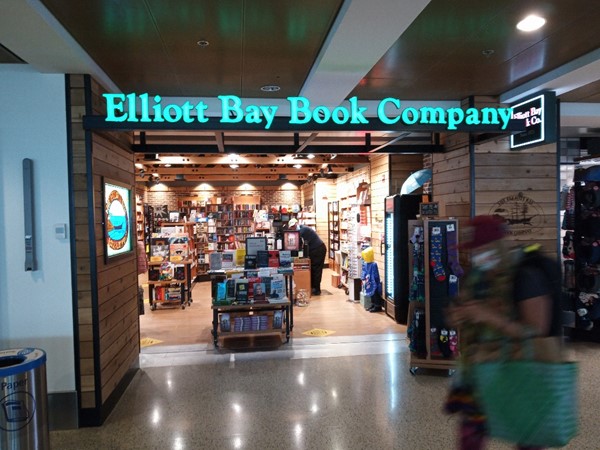 Soon enough it was PLANE TIME. Lots of social distancing and the first row to myself and occasionally, one of the flight attendants.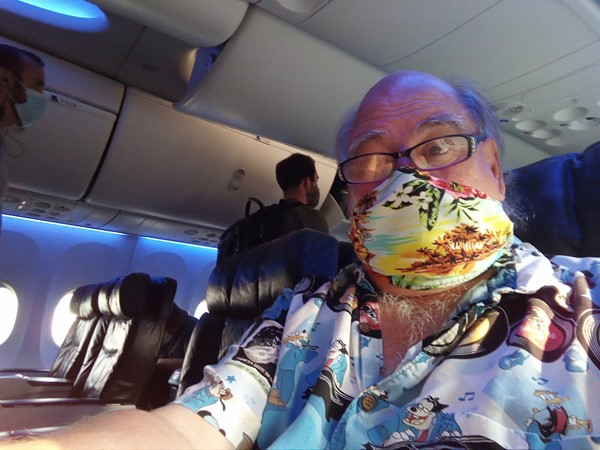 A few pictures of the Wildfire Smoke as we were taking off.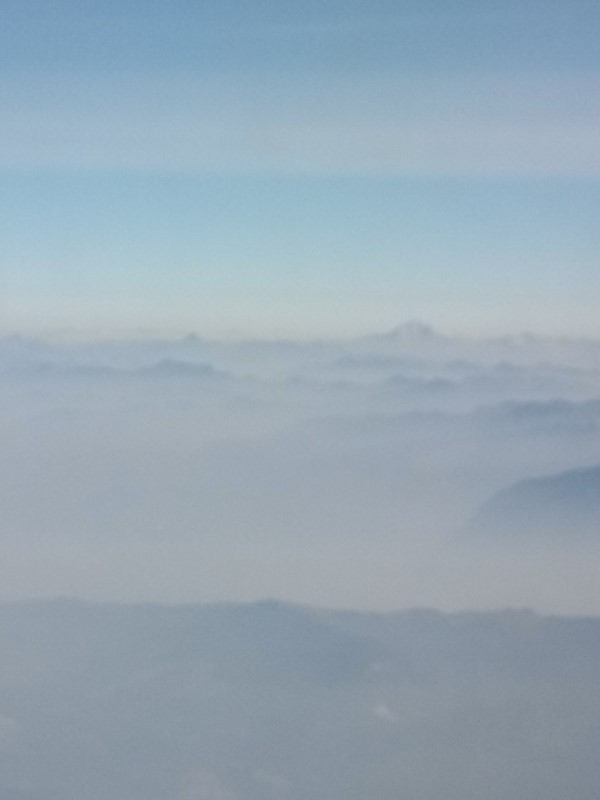 The food has improved in First Class – no longer the snack boxes from the back (Picnic or Mediterranean), and now Fruit Cheese Platters are on offer. Sadly, it's still just wine and beer.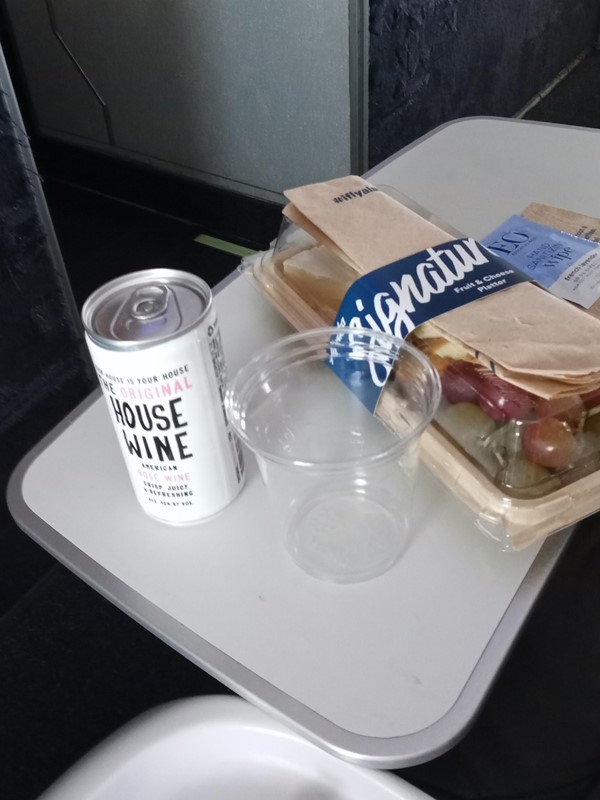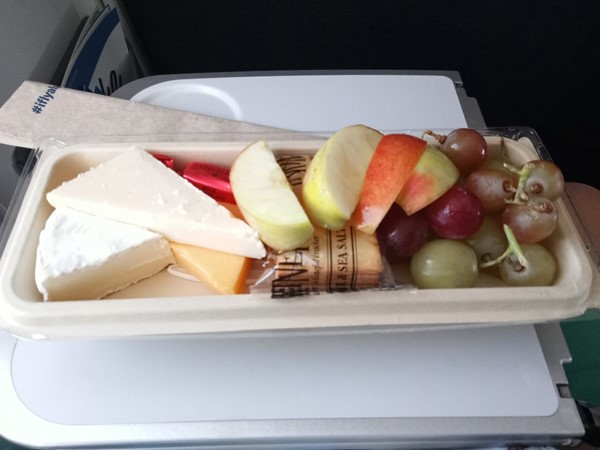 And with Covid, Alaska is blocking the seat next to you, even in First Class. Usually I'm in 1C, but now it's the window and 1A – makes for better photography: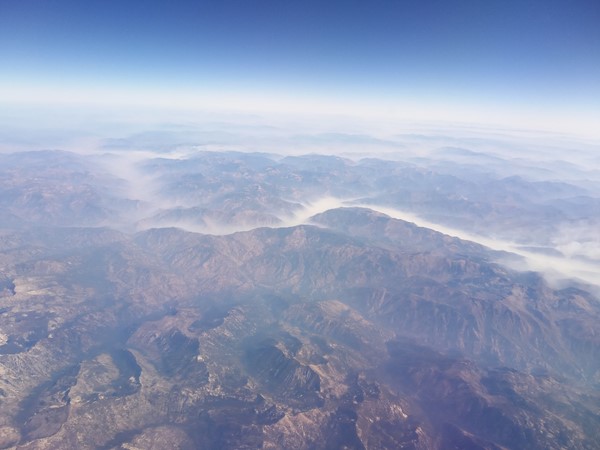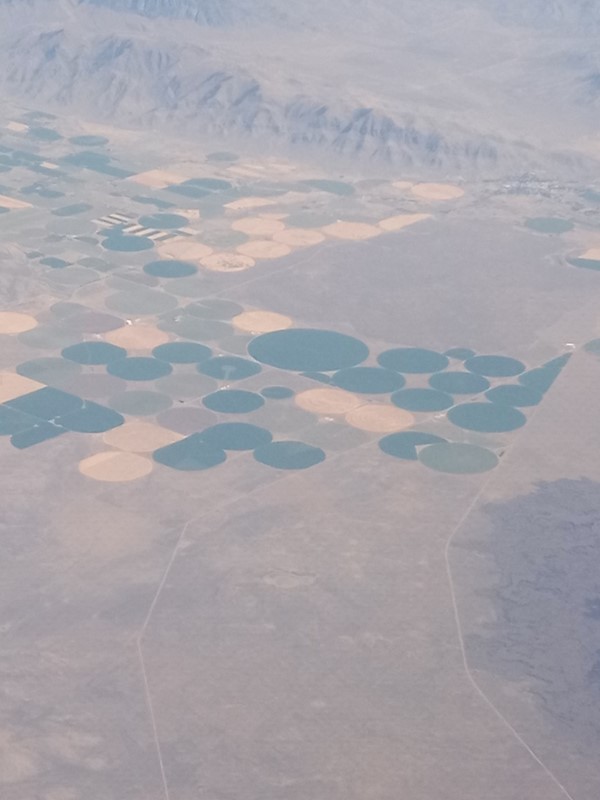 After the main service, snacks and fresh-baked cookies come out….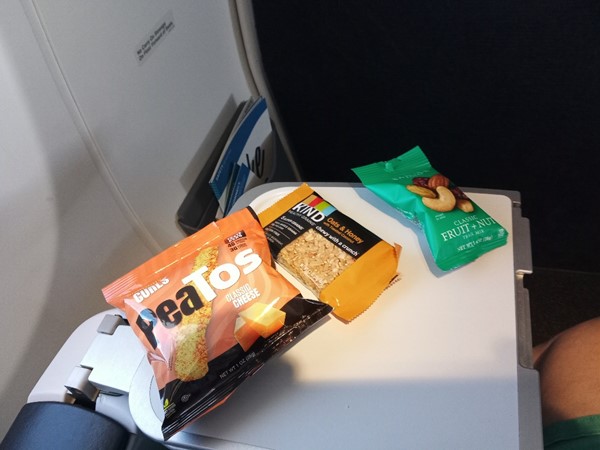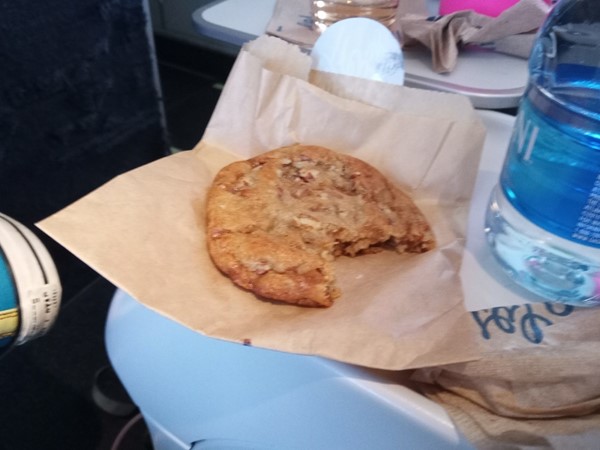 Grab an Uber/Lyft to the condo for the week. It's the BlueGreen Vacations place that belongs to The Colonels – Club La Pension. They've offered to give it to me to if I'd take over the maintenance fees, which are about $825 for a floating week. Here's a look at the place: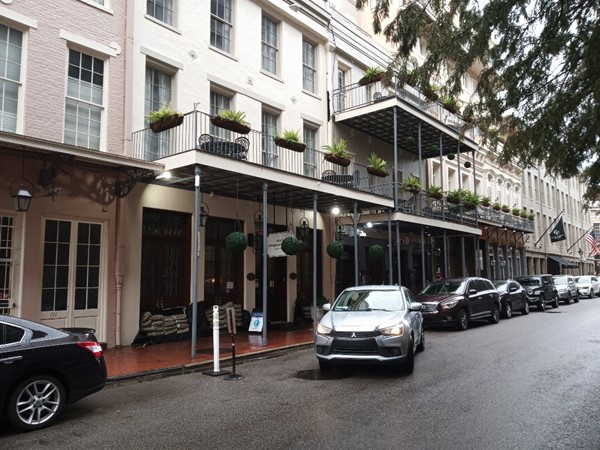 I ask for a balcony…which, in retrospect, forgetting my sleeping pills, might not have been the best choice. But I do like a balcony: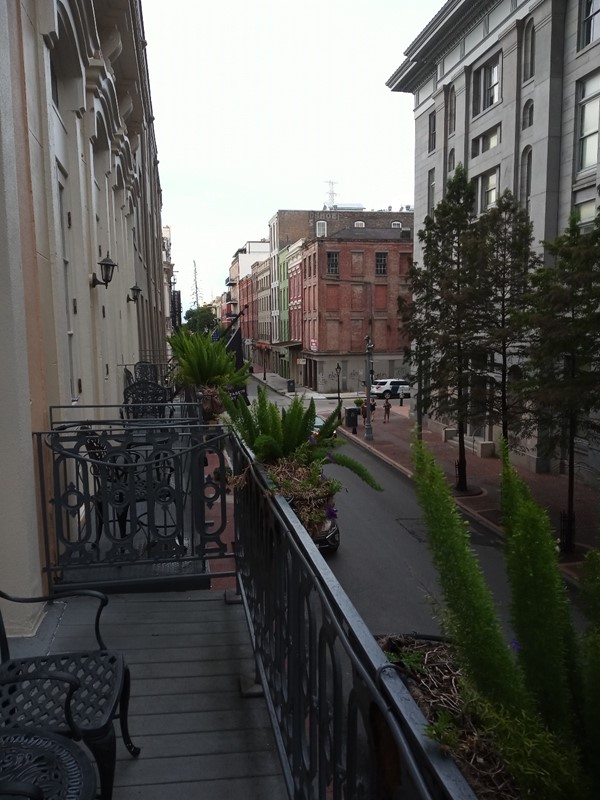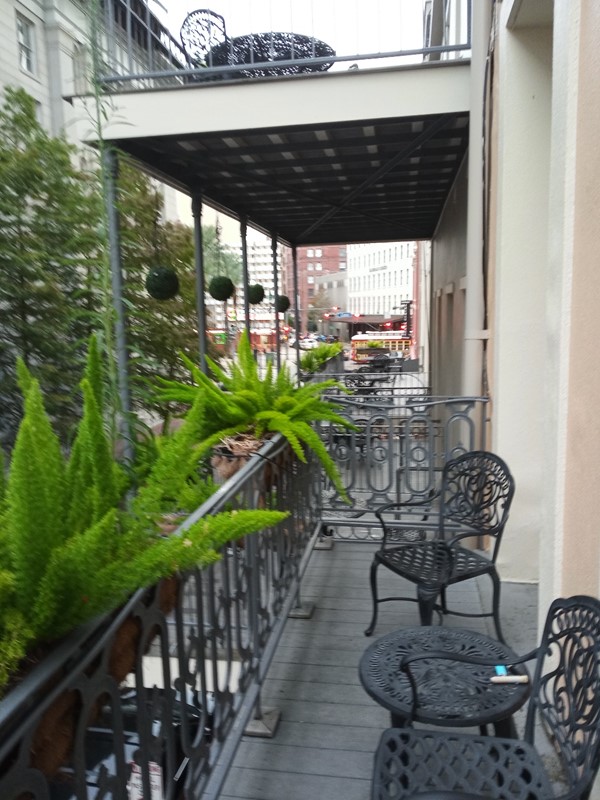 The room itself is more design than practical…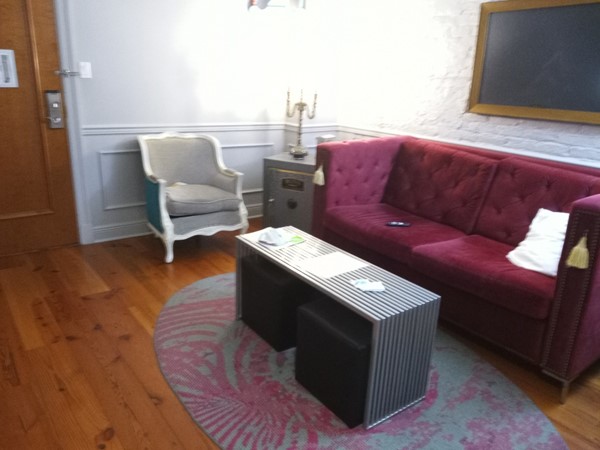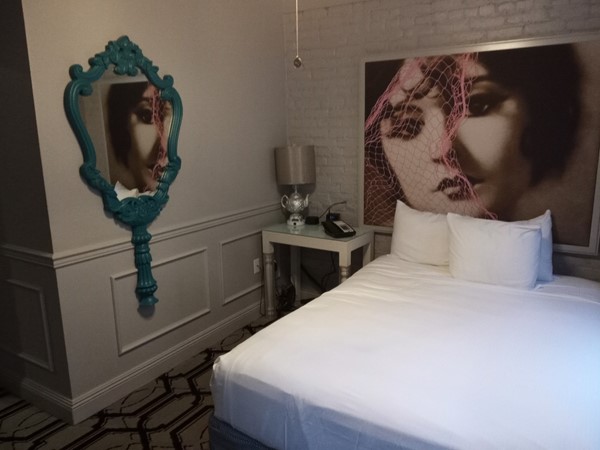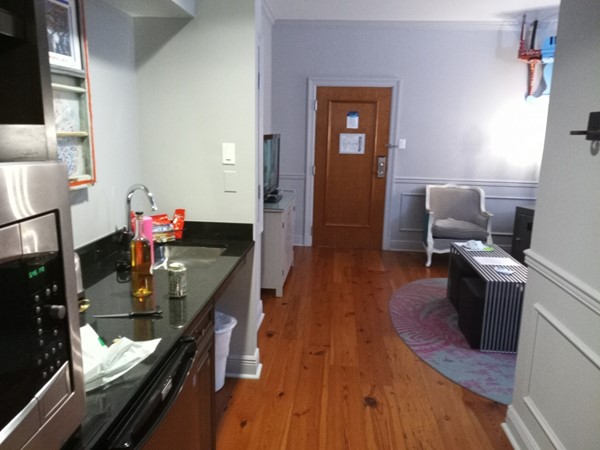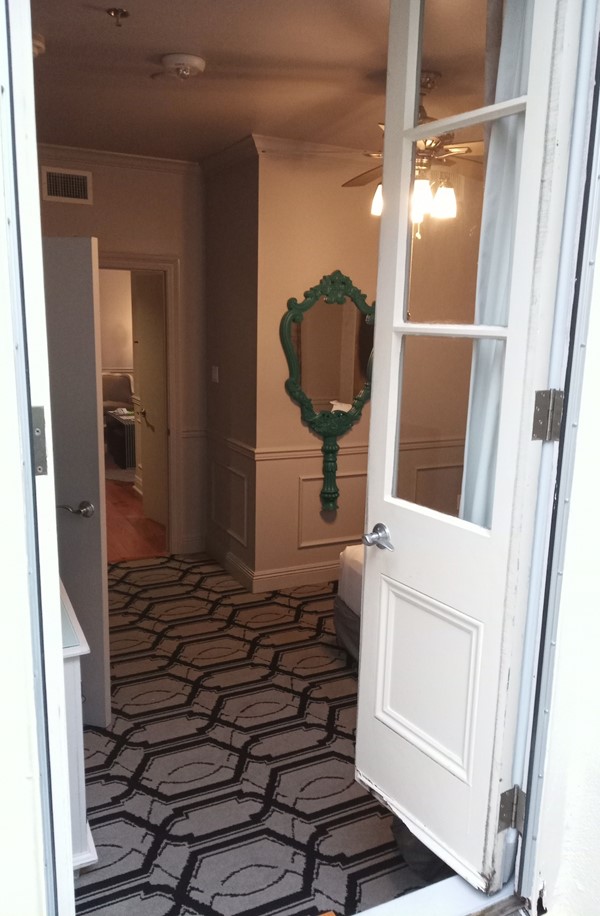 The place is actually composed of seven different buildings, which make for some interesting hallways.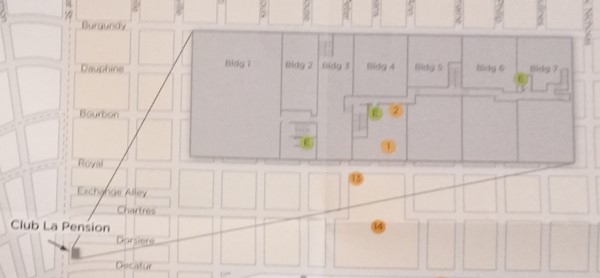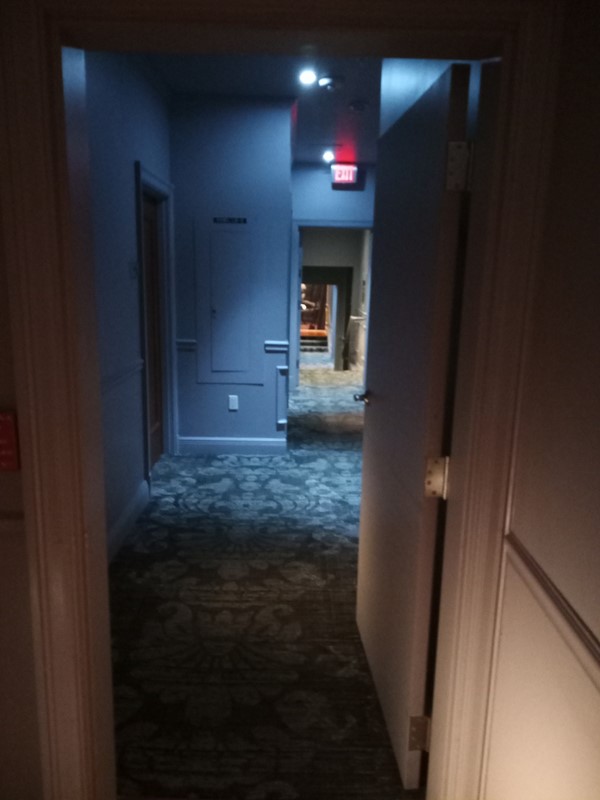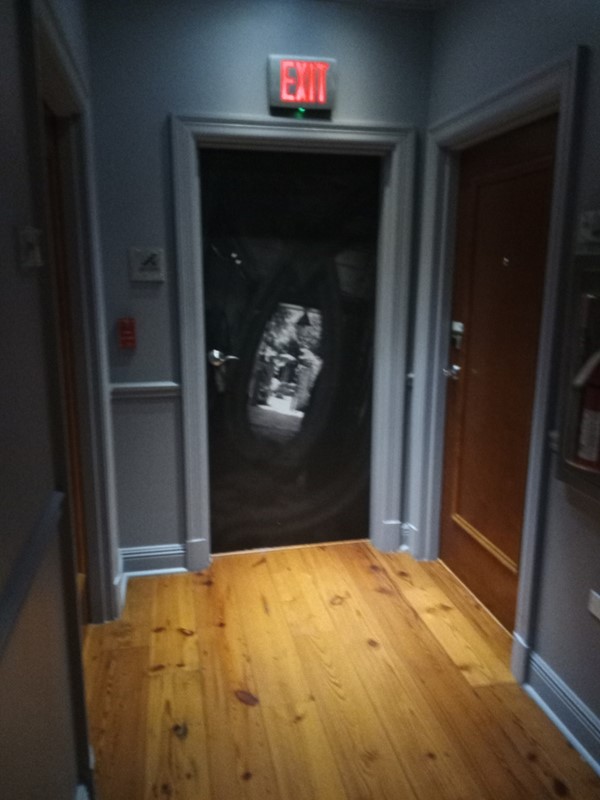 Got settled, make a drink (I come prepared), and then figured out dinner. Had a 15% off coupon from the Creole House around the corner.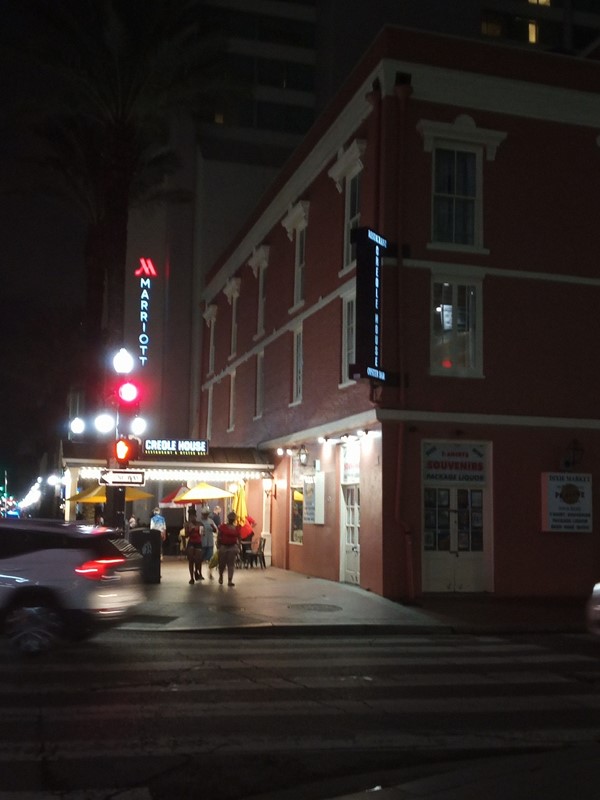 Seating was about 50% — but I'm not comfortable eating out in restaurants – so I waited at the bar with 10 feet in every direction clear.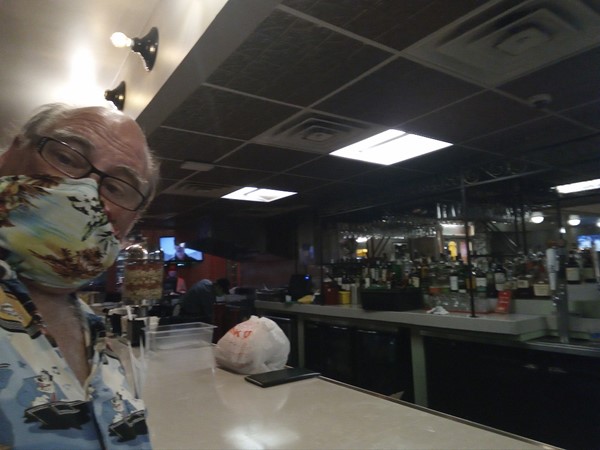 And ate my Gumbo and Crab Cakes back in the room. Imagine what I saved it a bar bill!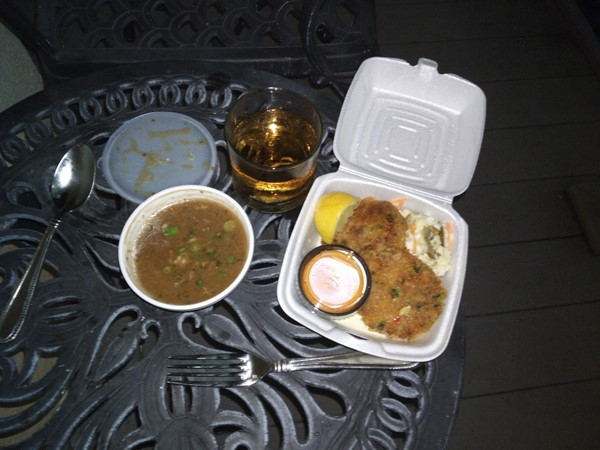 Had dinner on my deck, al fresco.
And then tried to get to sleep.
I'll pick this us in the next post: New Orleans During A Pandemic.
[229.2] (couple of pounds up – blame fried food in NOLA)
For more blog posts, click here.