While I feel comfortable enough to take Ubers in this time of Pandemic, not so for the infamous New Orleans street cars – but since I'm in the French Quarter, there is no shortage of places to walk and explore.
Even found a National Historical Park that I didn't know existed – the John Lafitte National Park and Preserve: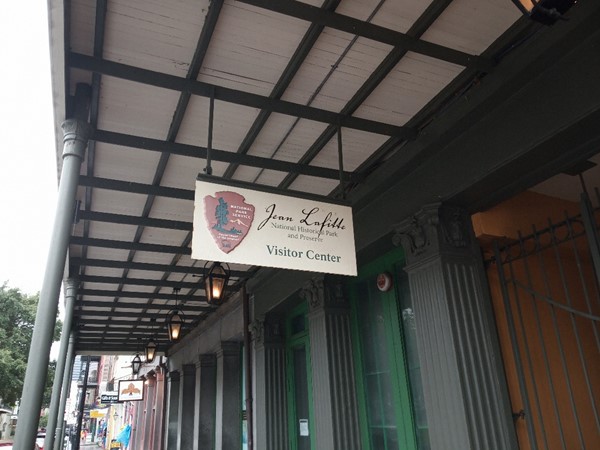 Because of COVID, it's closed, but looks like a fantastic inner courtyard. Maybe next time.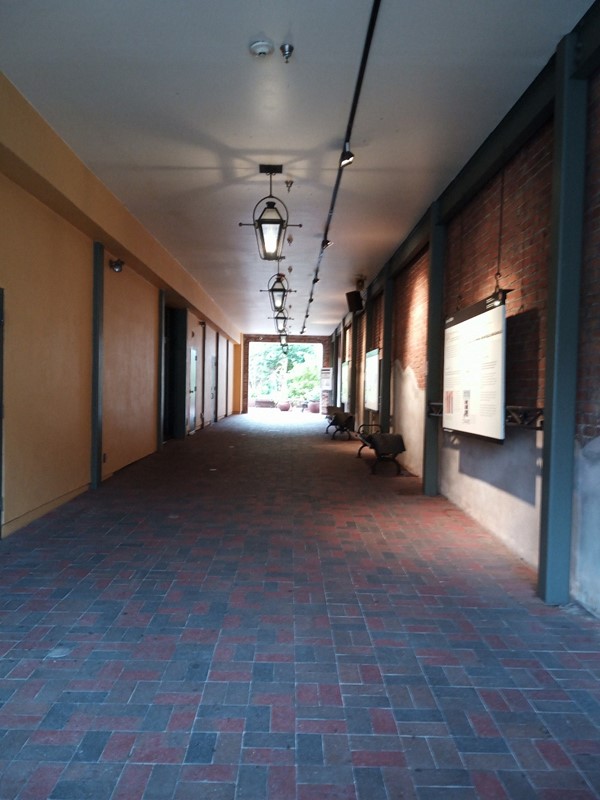 Grabbed a dog from the Lucky Dog cart – more to support the guy than to deal with my hunger.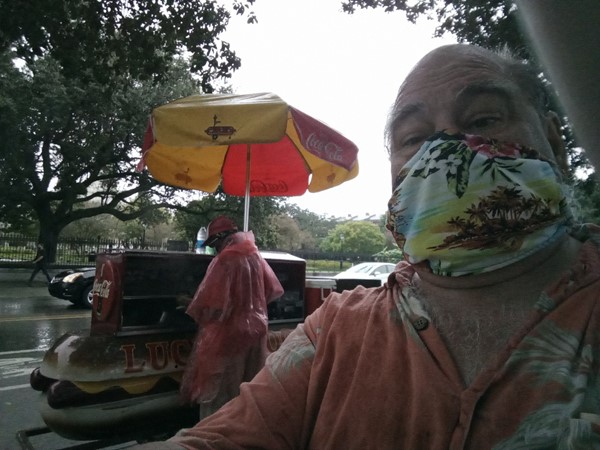 Bookstores (at least this one) are open: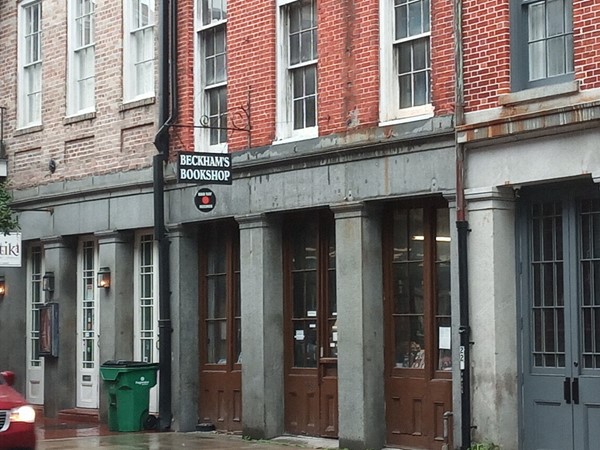 And it turns out that the House of Blues is just down the street from me (though it, and all other bars/music venues are not open):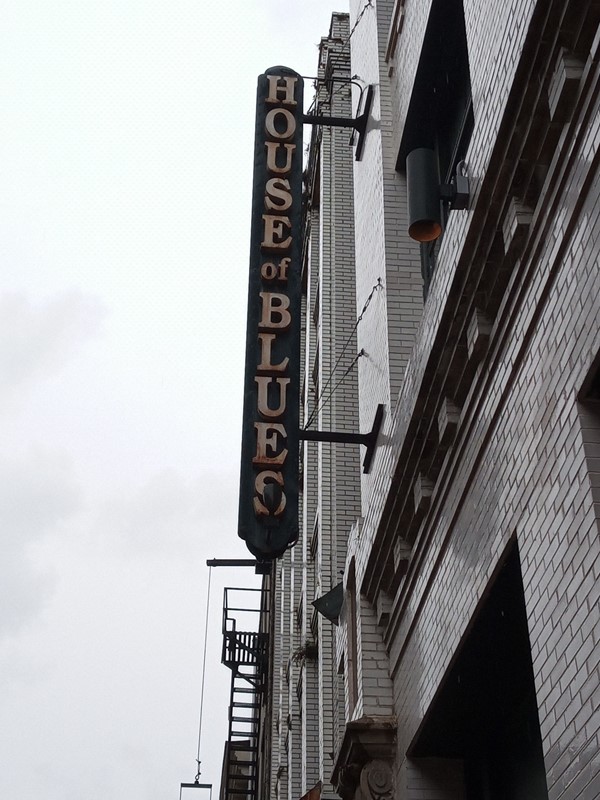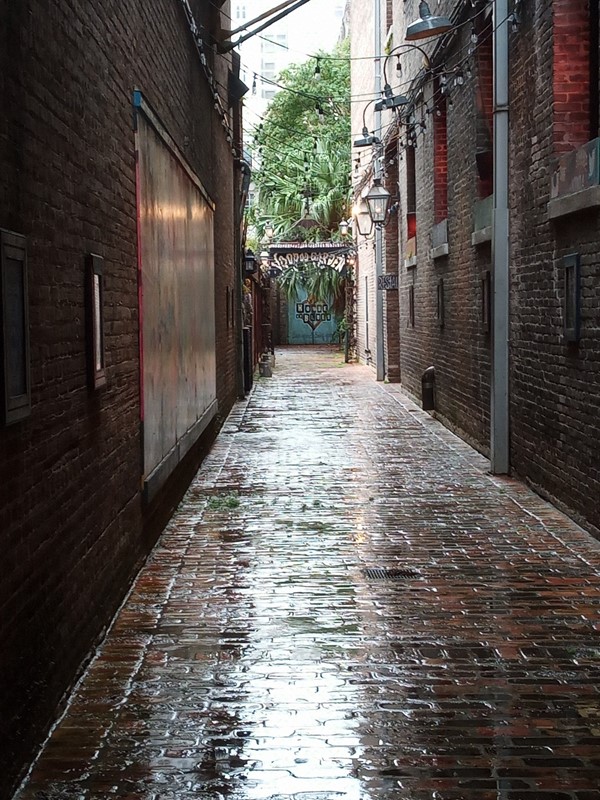 I love the above shot – with the Voodoo Garden sign in the distance, and the glistening brick sidewalk.
Grabbed some chicken at Willie's Fried Chicken, which usually has a dozen daiquiri makers running at all times: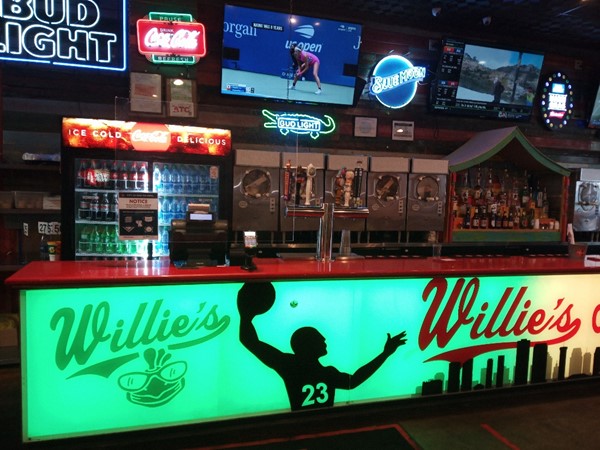 As you can see by the sign below…no more cocktails to go. What is New Orleans coming to? Not that I'm that big a fan of daiquiris.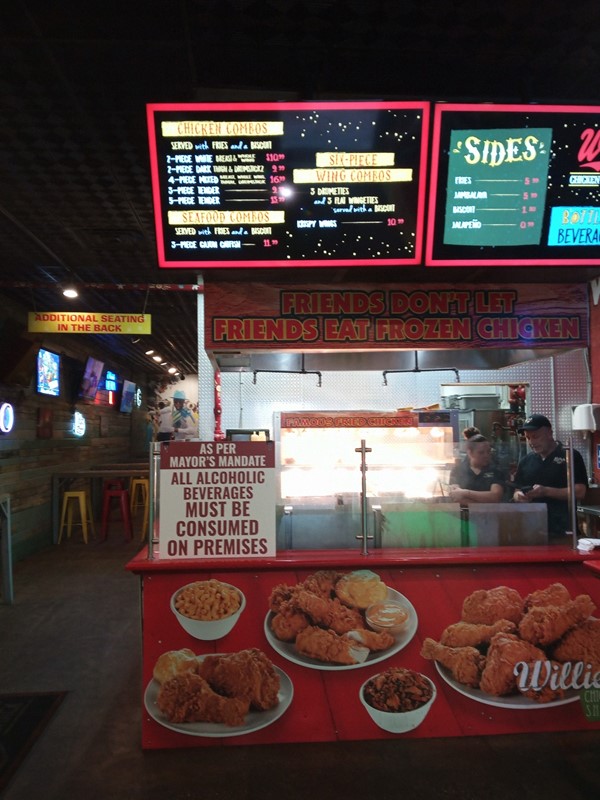 Across the seat was The Sazerac House – complete with in-house distillery. Maybe next time. At least it looked to be open.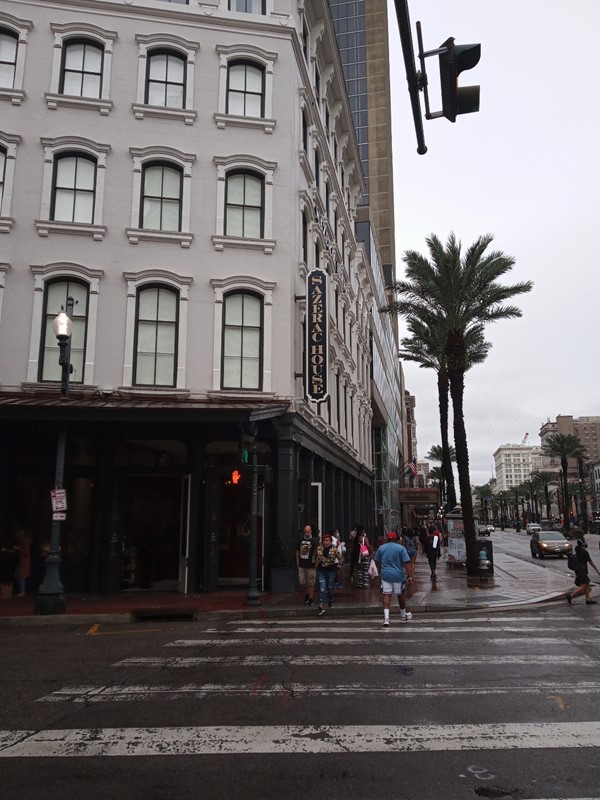 And other random shots from Canal Street: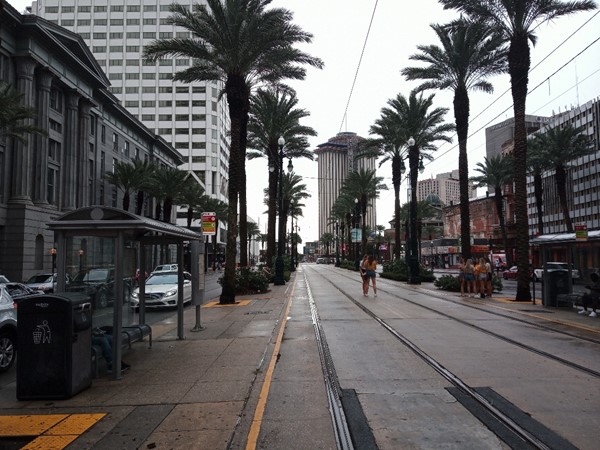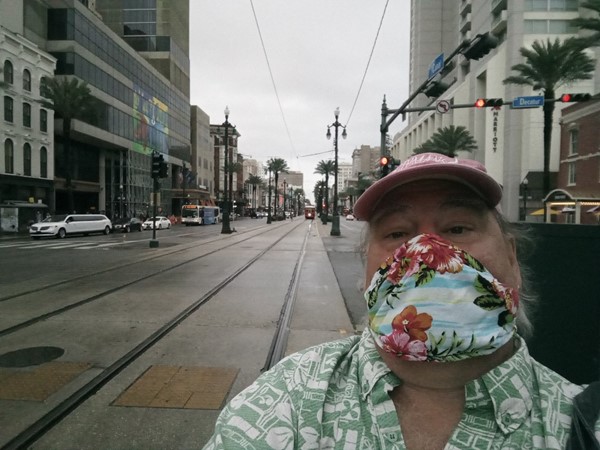 At this point, I'll point out the Sheraton which is on the left with the Black Lives Matter mural on it, and the Marriott across the street (and the Hilton Riverside). I had to ask why all these people were hanging out in lawn chairs in front of both the Sheraton and the Marriot (generally 4-star hotels). They have been turned into refugee housing for people escaping Hurricane Laura from three weeks ago. In lieu of Red Cross Shelters – because of COVID and not wanting to crowd people in. So, they are bored, separated from their houses, and hanging out on the street drinking, chatting, and basically not wearing masks. I spent a lot of time walking down the trolley tracks in the middle of the street.
This was the sign where I was staying…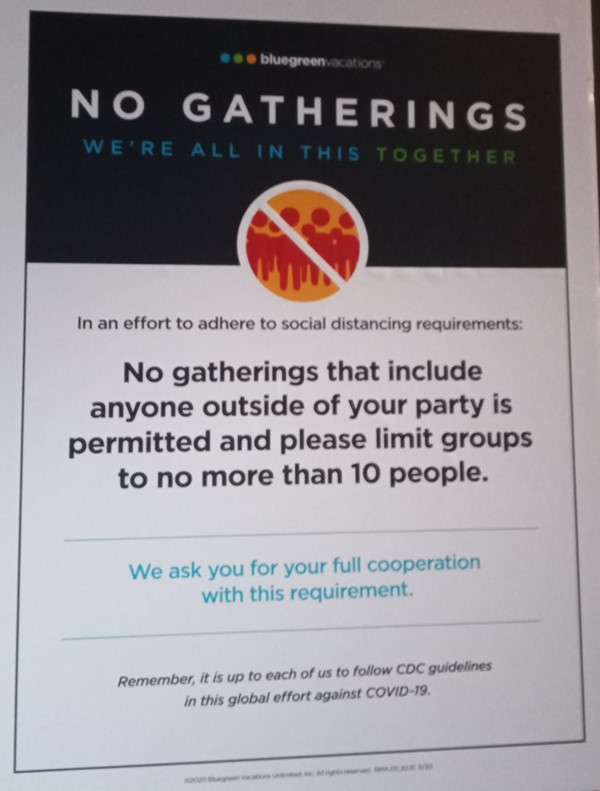 Evening brought serious rain:
Wind, rain, with the backdrop of the Customs House across the street from Club La Pension.
And with that, I'll close out this post. Bit of a cliff hanger.
[227.0]
For more blog posts, click here.