At the end of the last post we saw the wind and rain. On, what turned out to be my last day in New Orleans, this might have been an indication that things were changing: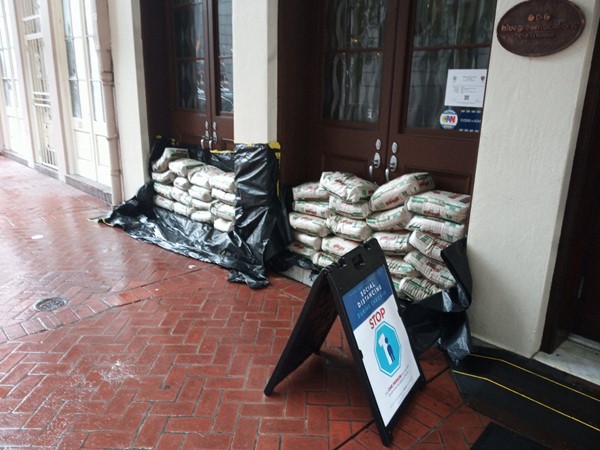 Every door except the main two entrances were sand bagged. And then maintenance knocked on my door so that they could take the wrought iron patio furniture off the patio. And then the note under the door an hour later: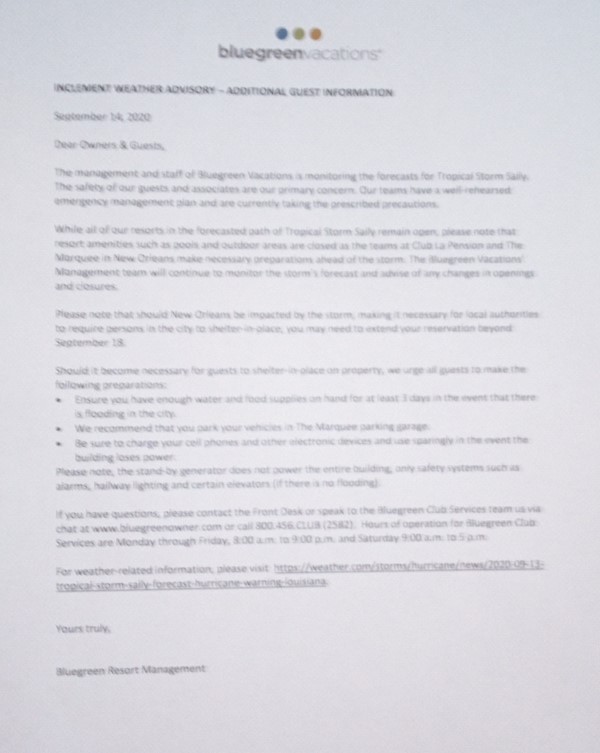 The gist of the letter was, Hurricane Sally was headed our way. If you are planning on staying, stock up on three days' worth of food and water in case they issued a shelter-in-place order. Might be time to bug out.
Yesterday I'd made some backup reservations to get home. Monday night, Tuesday night, and my original Friday night. The joys of realizing you have a bunch of money in your Alaska eWallet and since everything is cancellable, just book everything.
Before leaving the French Quarter, I grabbed a trio of Louisiana delights from the restaurant at the end of the block: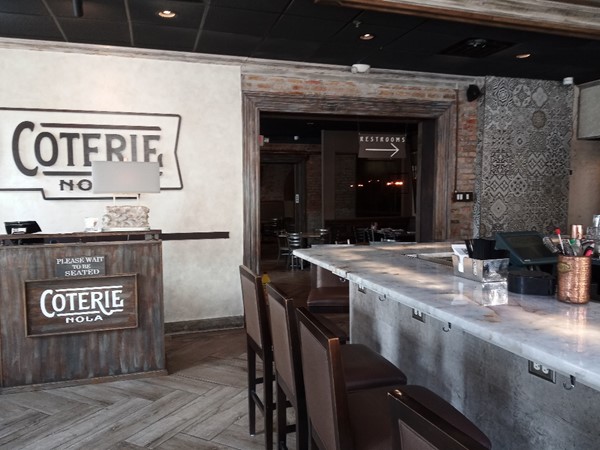 Gumbo, Crawfish Etouffee, and Jambalaya.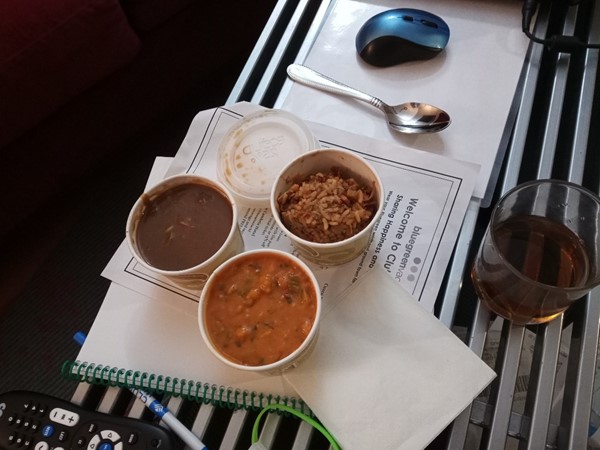 After lunch, I decamped to Kenner next to the airport. Used points to get a room right next to the airport for my flight out the next day. Forgot to take a picture of the exterior, so I grabbed one off their site: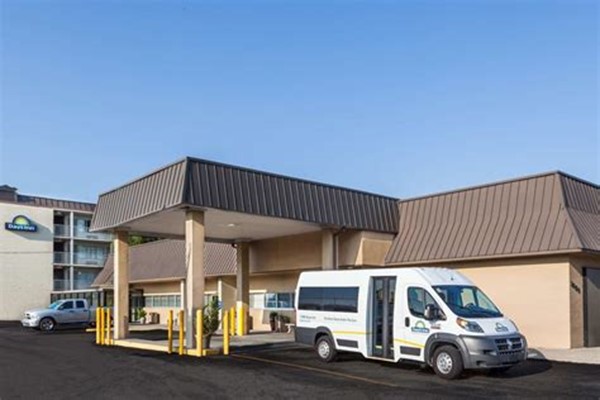 Some shots of the interior: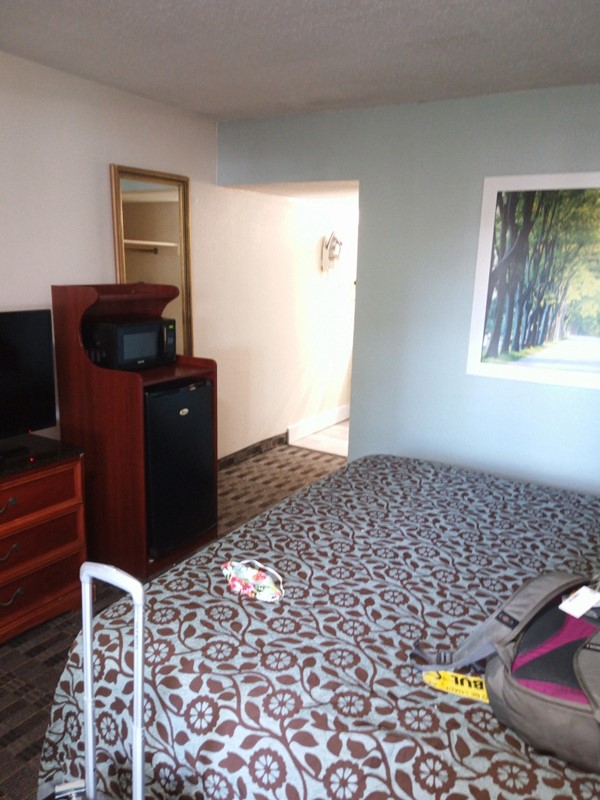 Nothing fancy, but it did have a pool-side view: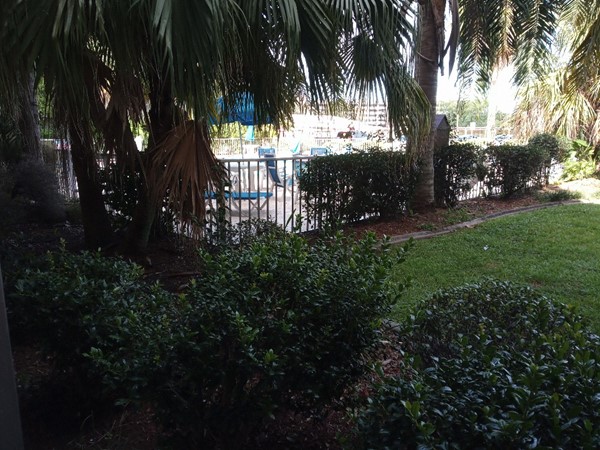 Two reasons I booked it. Free airport shuttle and attached IHOP. Airport motels are notorious for not having restaurants within walking distance.
It was a rude surprise when the IHOP was dark and empty, a victim of COVID. Poked around various delivery options and actually went with the one on the back of the TV Channel Listing – and was SHOCKED to get the best Muffuletta that I've ever had. And because I'd scoped out the vending machines while getting ice – three cans of Diet Coke – because NONE of machines in the complex had anything diet other than water. Sugar, Monster, Water were the choices. But back to that Muffuletta: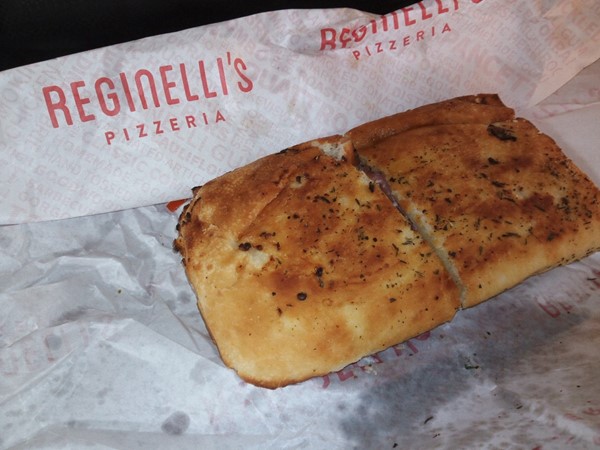 Looked like I'd be having it for breakfast as well (since, according to the desk was coffee and muffins starting at 4AM, until they ran out). It didn't make it, so breakfast will be at the airport.
Well, that's what I thought – and then the trip got even weirder…when a little after 10PM the power went down to the entire block. Now my motel looks like this: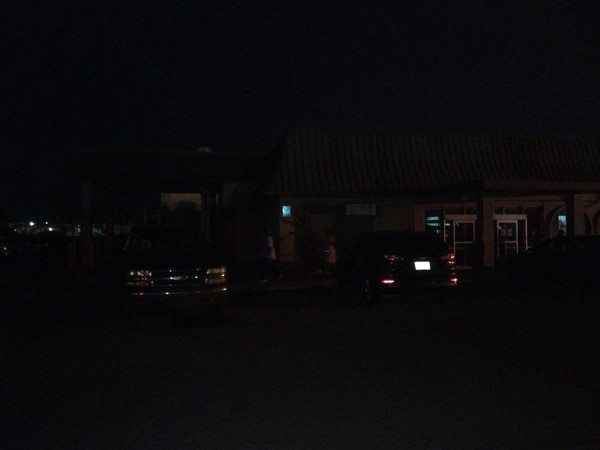 Waited for over an hour for management to show up (the handyman was there but knew nothing). Owners never showed. Police were called. A K-9 team showed up. Fortunately, it didn't get out of control, but there were 50+ pissed off people sweltering in the Louisiana evening heat and humidity bitching up a storm.
Me? Hailed an Uber, headed back to the French Quarter because I wisely hadn't actually checked out and still had keys. Now, I'm in negotiation with the motel to get my 15,000 points back (truly, it should have been 7500 points for the quality) and the Uber home and to the airport the next morning.
Headed to the airport early figuring I'd dump my bags and pay for lounge access since the United Club that I have a couple of passes to (along with the Delta Club). Forgot that with one flight a day, Alaska only opens its desk a two hours in advance, and I was in the three hour window.
Guess I'm not checking my bag, and this half half-gallon of Evan Williams is going to make a janitor very happy: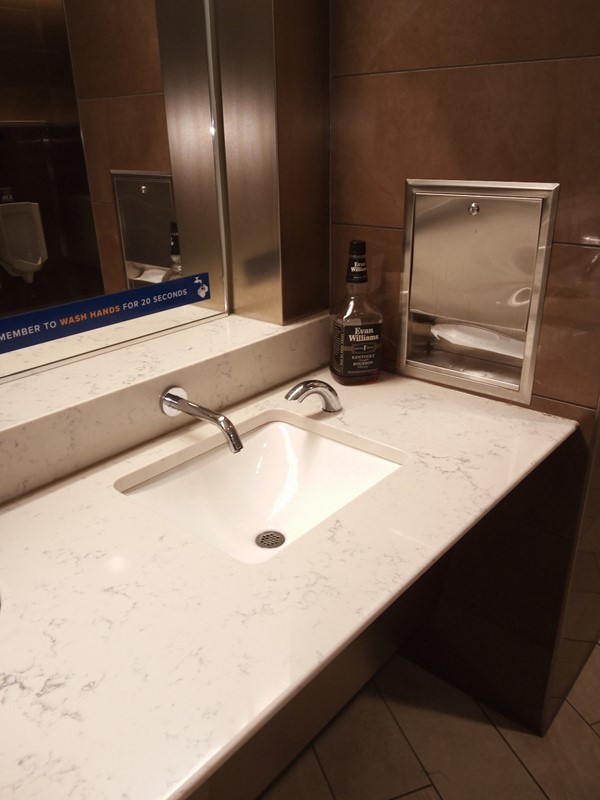 Gotta say that the airport is dead, dead, dead.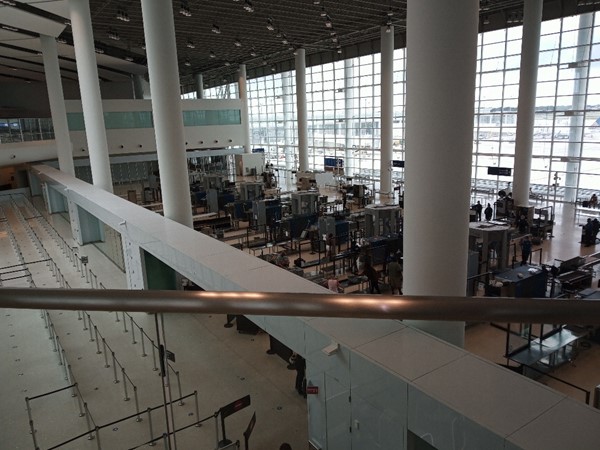 And when I finally found the lounge, sad news: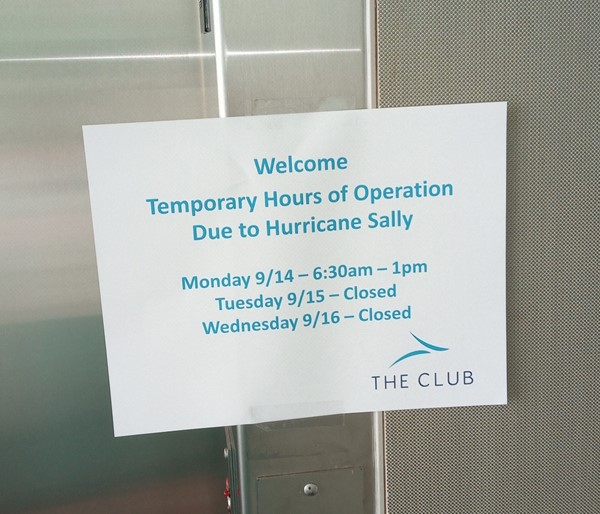 Made even sadder since they had a sign saying it was $33, not the $45 I'd planned on spending.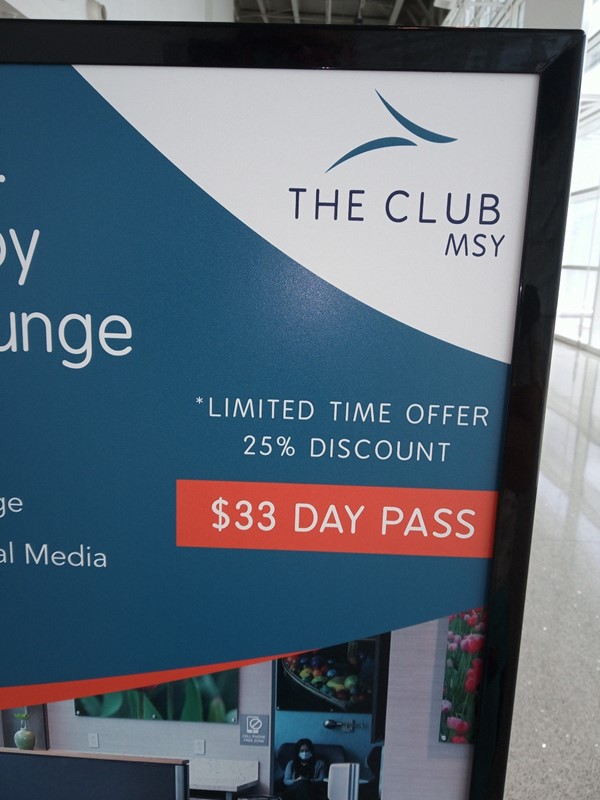 Back the concourse for me – and a Cajun Dog from Lucky Dog! Much better than the street version: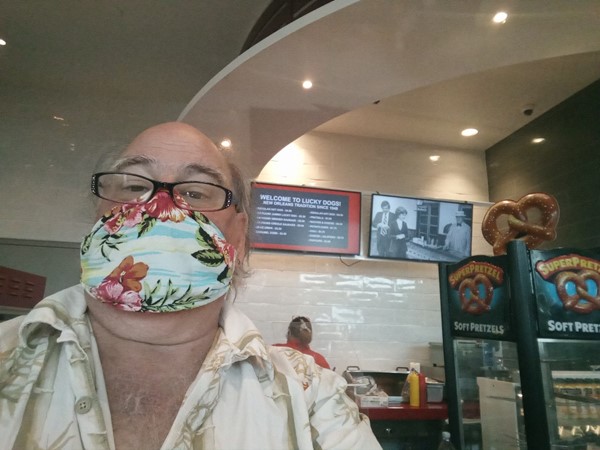 And they have fancy toilet seats like Chicago used to (and my still) have. Wave your hand, and a fresh plastic liner runs around the seat – which is good because men are lazy and rarely lift the seat.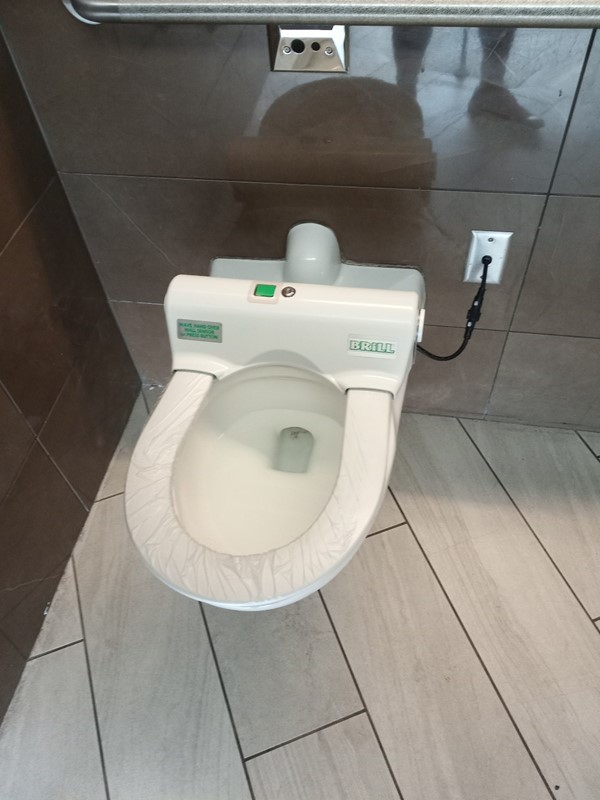 Back on the plane in my usual Pandemic seat (1A):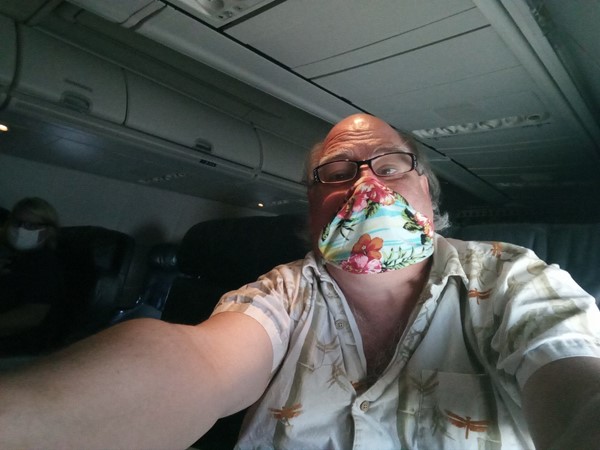 And bring on the wine – they'd replaced the red with something better, but still in a can: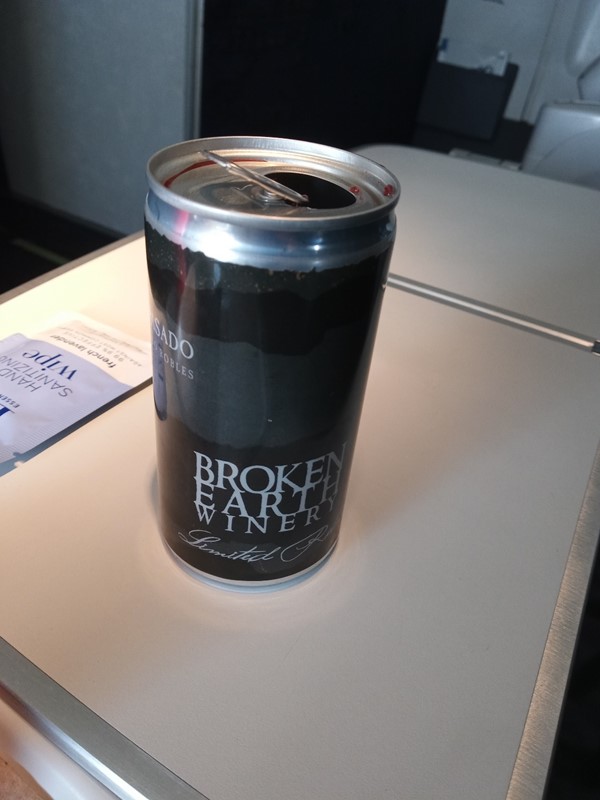 And it was an interesting blend. Usually only in European or South African brands – there is Viognier, which is a white wine grape, missed in with all the various reds to give it a little more balance and complexity, which you generally don't find in canned wine.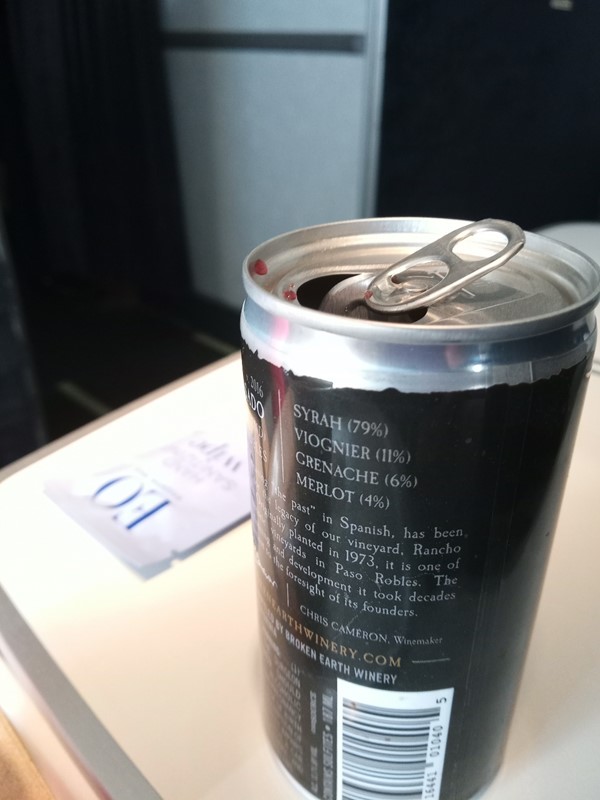 Arrived early, came home, poured myself a drink, and pondered my strange trip.
[226.8]
For more posts, click here.