Spent part of last week in Kansas City visiting my birth town (technically, one city over – Independence).
The usual Caesar (a Canadian bloody Mary made with Clamato)…the lounge does a great job with these: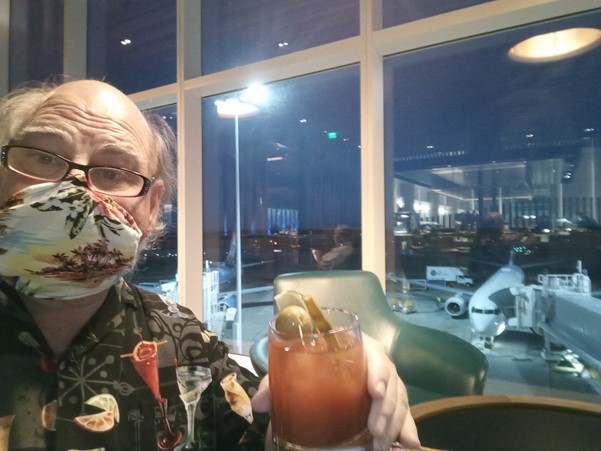 Smoke is less than my flight a couple of weeks ago: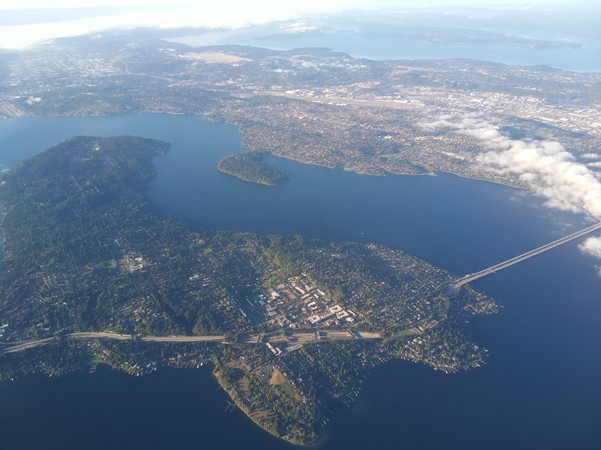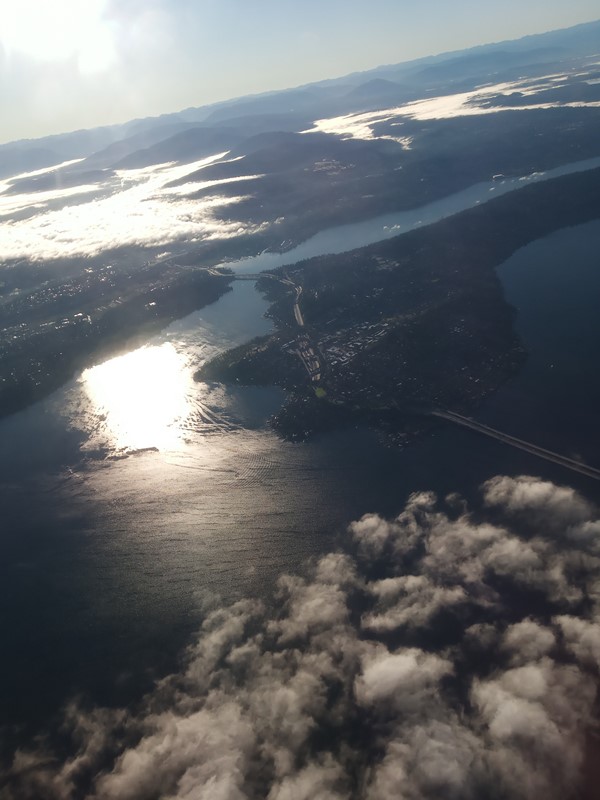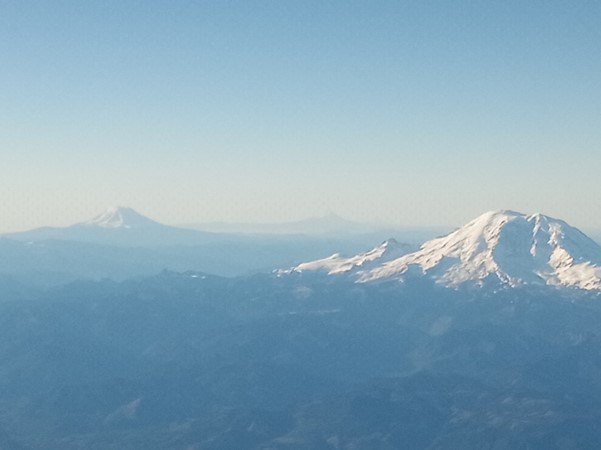 Food choices have improved a bit – there is a breakfast sandwich offered in addition to the fruit and cheese plate.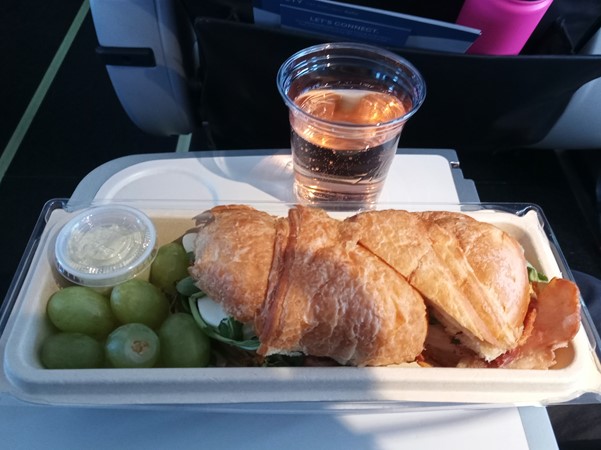 Still wish it was a warm sandwich.
Using points to stay at the La Quinta Midtown – it's a little less than two years old and quite nice: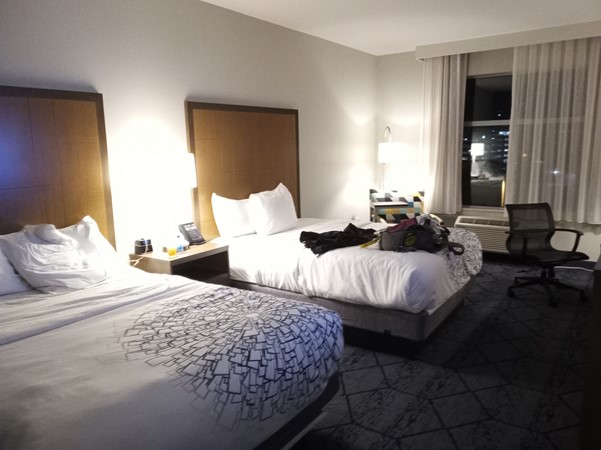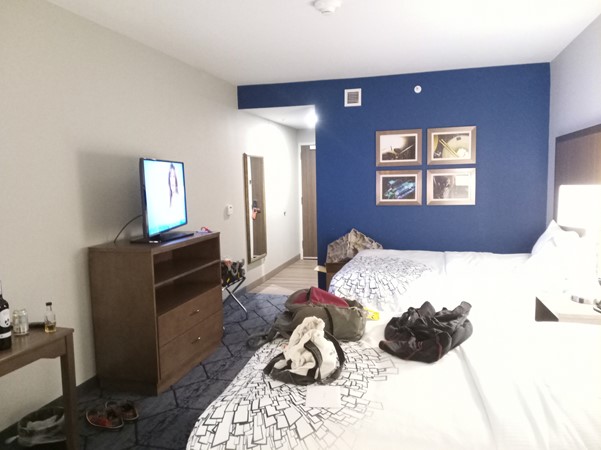 And a TON of outlets and USWB charging ports: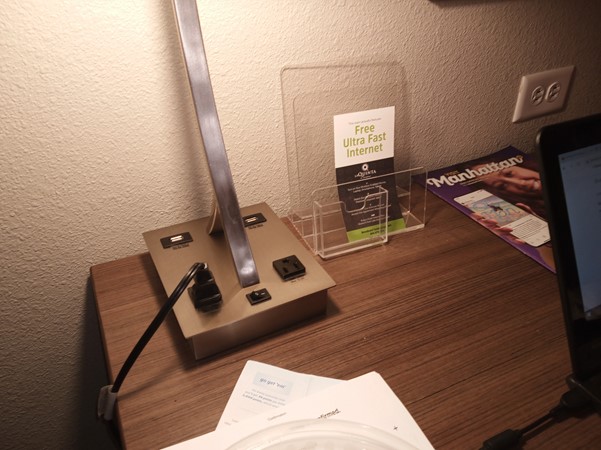 Desk has two USB and four 110 outlets.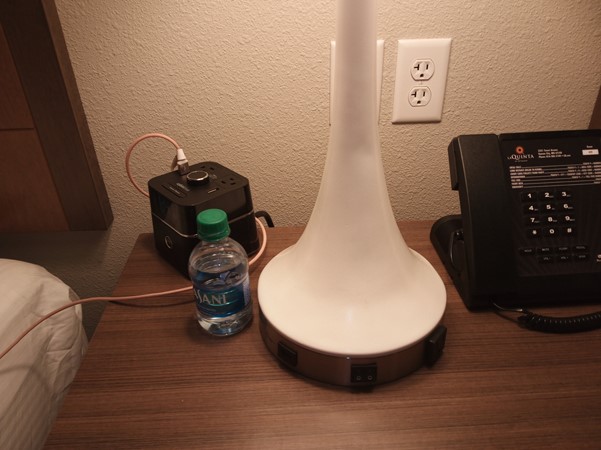 Night stand has three USD and five 110 outlets. Wish ALL hotel were this equipped.
Off to Paul and Gail's place for dinner. The next day Paul and I met up to have a little BBQ at Arthur Bryants…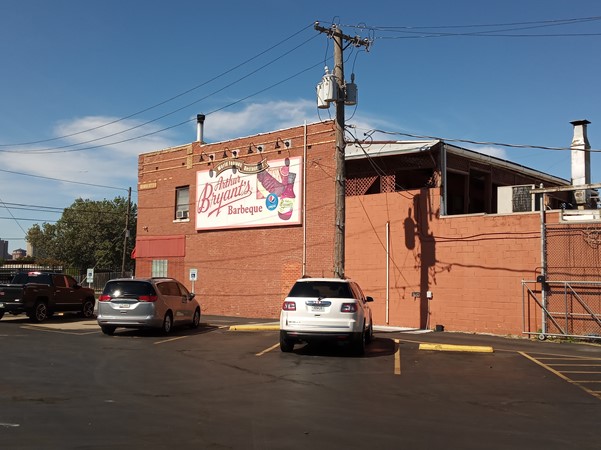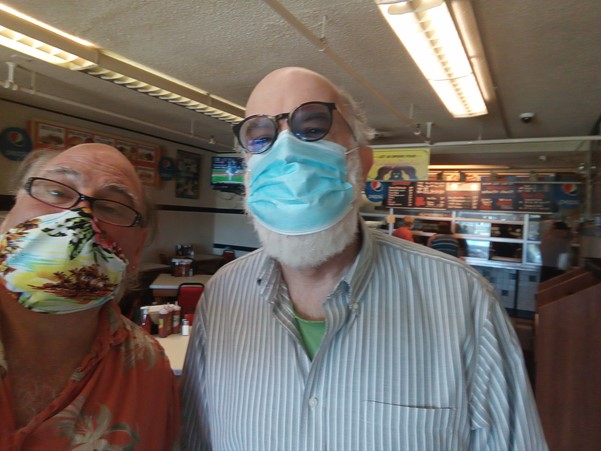 We got it to go – and Paul found us an overlook to go with the gorgeous day: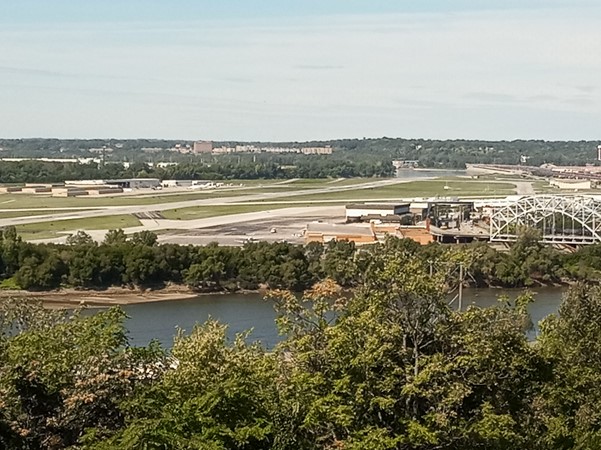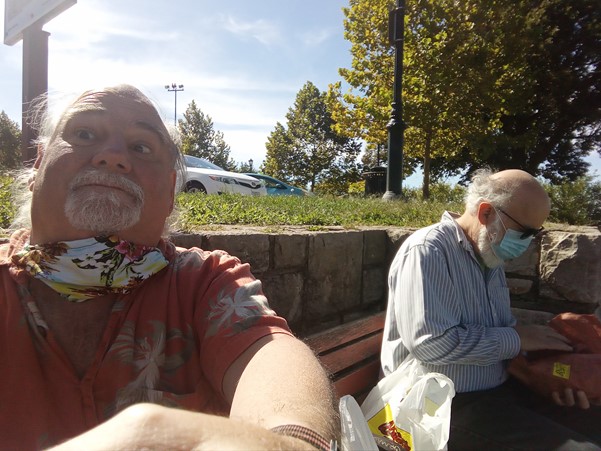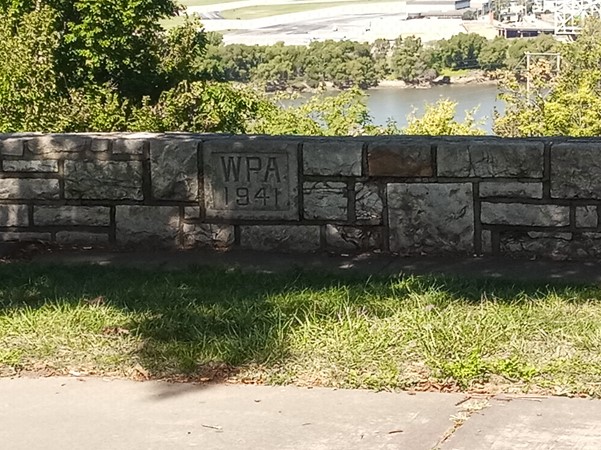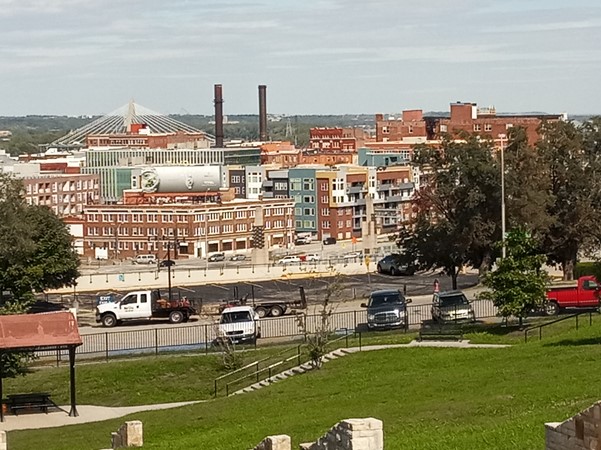 Kansas City is full of green park areas. This one happened to be across the street from my buddy Chas Nol used to live YEARS ago.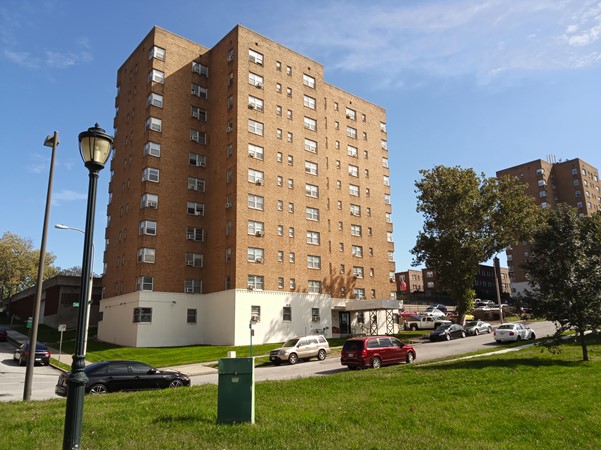 Truly wonderful weather for my visit.
The photo was taken from the portion of the park with "cultural interest".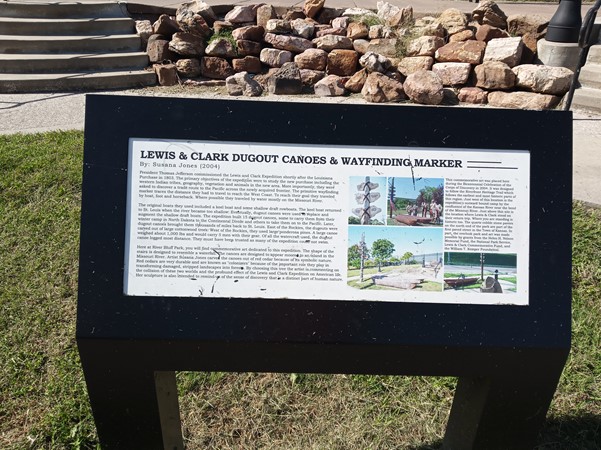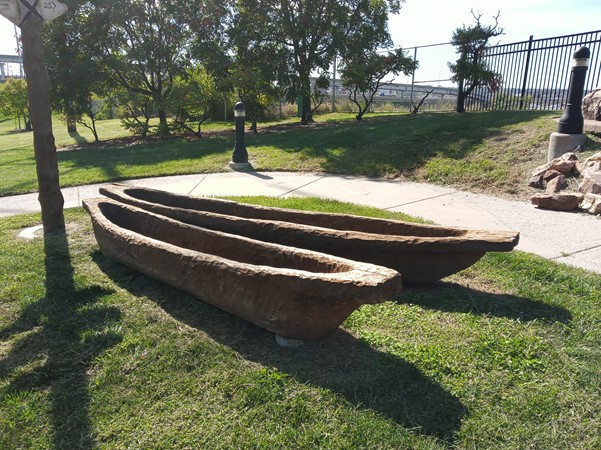 Lots of take-out food this trip, though I generally think home-prepared food is fine, but you go with the comfort level of your host. I got the Roasted Beet Salad with Gorgonzola, in the the cup is escargot in a wonderful broth.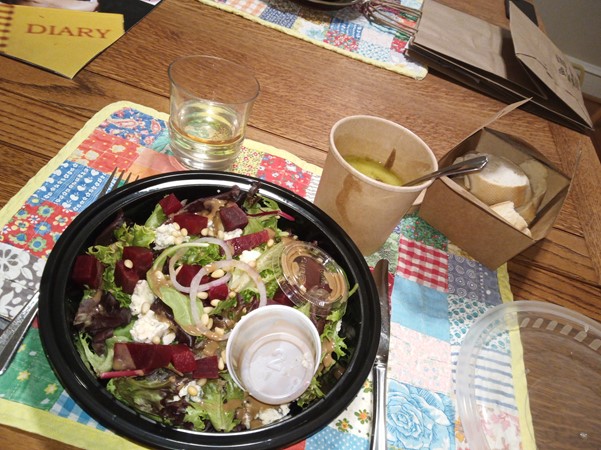 Besides hanging out with friends, the main purpose of the trip is to pick up a couple of cases of BBQ sauce. One from Gates (easy),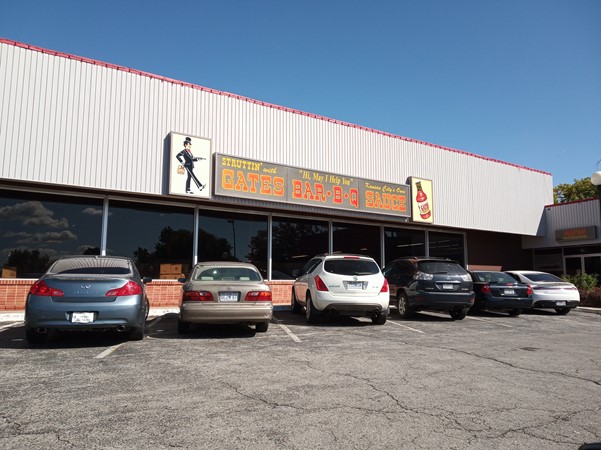 Gates will sell to my wholesale even though we only order a case a year. After picking up the case, went across the street to the restaurant and was surprised that they weren't serving pork at that location. That is their inner city location, guess pork has gotten too expensive for the neighborhood. Had my sandwich at another of Kansas City's many parks: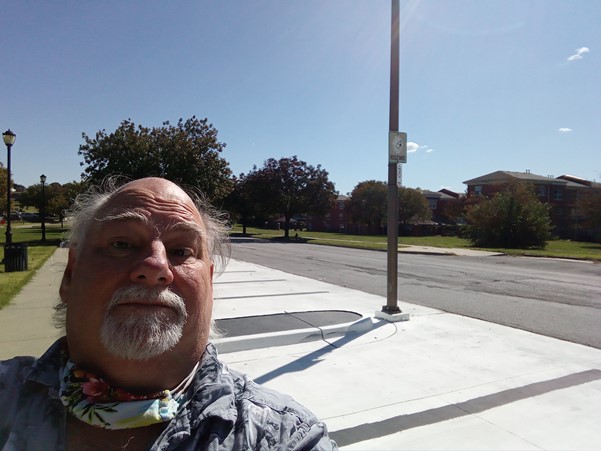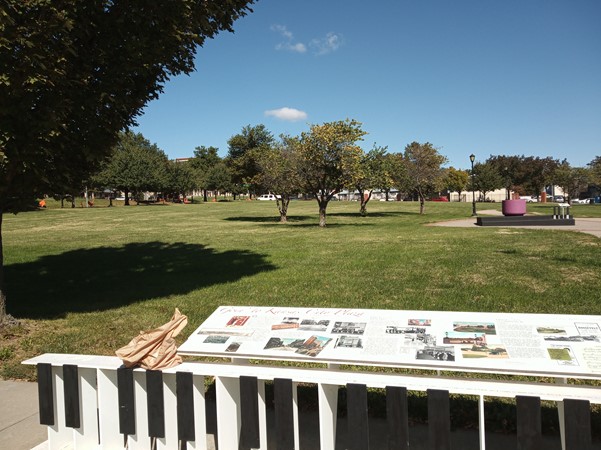 Bryants which took three visits and still no sauce will sell a case at a discount in the restaurant, but seems the restaurant was out. They had six the first day I showed up (which wouldn't have gotten the discount, third visit, they were completely out. On Tuesday they said Thursday. On Thursday they said Friday after 11:30 – and then 1:30 when I arrived at 11:30. I ended up going over to Costinini's Market at buying it at retail, which will screw our margins at the shop. Just what I want to do curbside – packing glass bottle of BBQ sauce in a wine shipper I used on the way out.
The important thing is that I got to hang out with Paul and Gail, Gail and I went to Lawrence to visit Wendy for a picnic lunch on the lawn with wine hidden in juice bottles. Felt like high school again!
A little plane spotting at the airport…lots of planes in storage: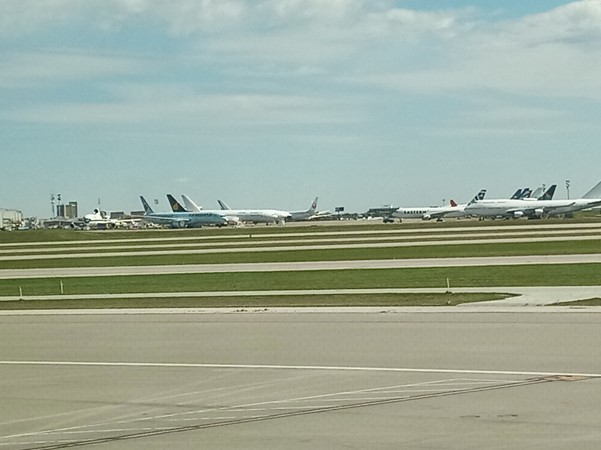 Soon enough I was back in the air…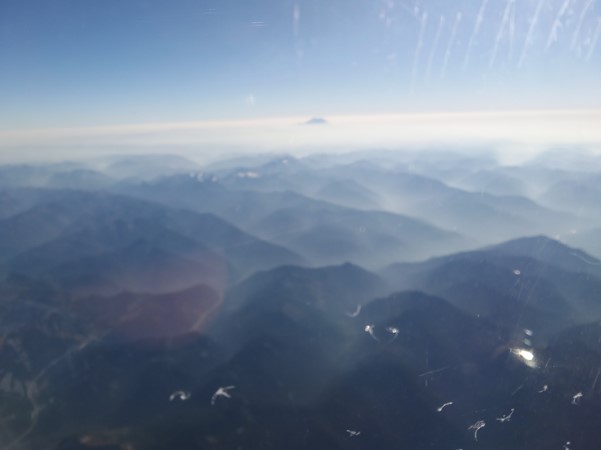 Sadly, it just isn't really as fun as it used to be. That said, I still have a couple of more quick trips between now and the end of the year.
[227.0]
For more blog posts, click here.