Continuing my quest to find pandemic travel options that as safe as possible considering mask scofflaws. Thought I'd check out the train in a roomette. This is something that I booked back in May when I was looking forward to ANY travel.
Hello Coast Starlight – it runs from Seattle to Los Angeles. Formerly it was seven days a week, with a Parlour Car for the sleeping cabin guests. Sadly, the Parlour Car was retired in early 2019, and now service "because of Covid-19" is down to three times a week. In my mind this change was just hastened by the pandemic. The current head of Amtrak used to be the CEO for Delta and has no love for long distance trains. He has also "temporarily" suspended full dining car service with cooked to order food on the Western long-haul trains. He managed to pull that off on the East Coast trains a year ago (more on food service later).
Here is the route map: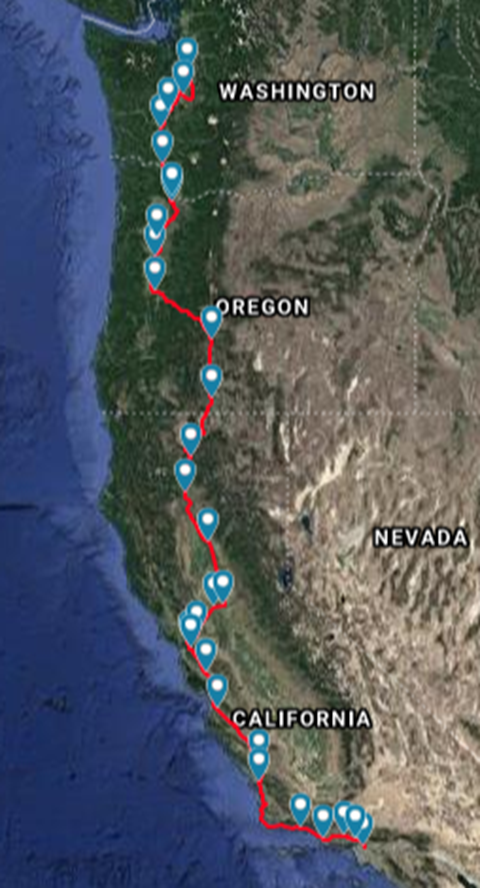 In case you were wondering (or not), Amtrak doesn't provide wi-fi on long distance trains (though they used to in the Parlour Car), which make since this is what your T-Mobile coverage would be like on the Coast Starlight: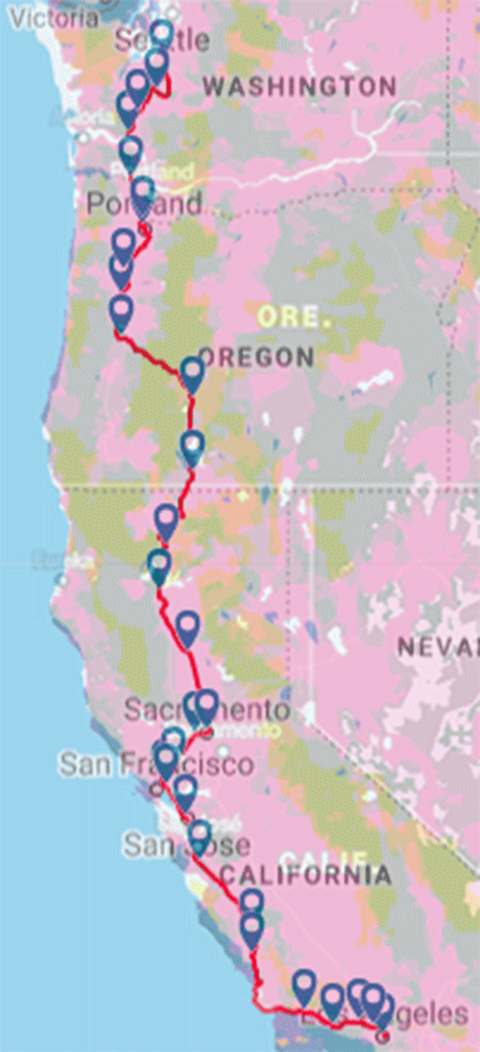 It being T-Mobile, pink equals coverage, green, no coverage.
While I wish they would embellish all that plaster, the fact that they restored it from decades of false ceiling brings me joy.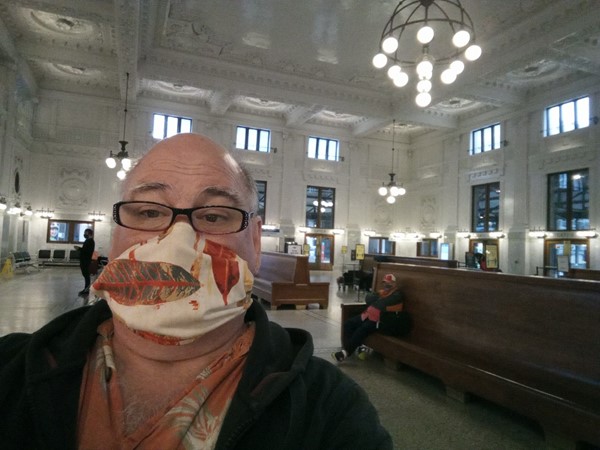 The top bag is just "supplies".
Train is here!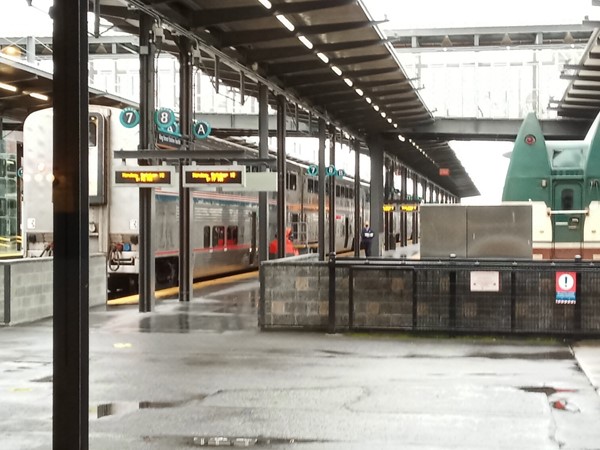 Got settled in the room once we boarded: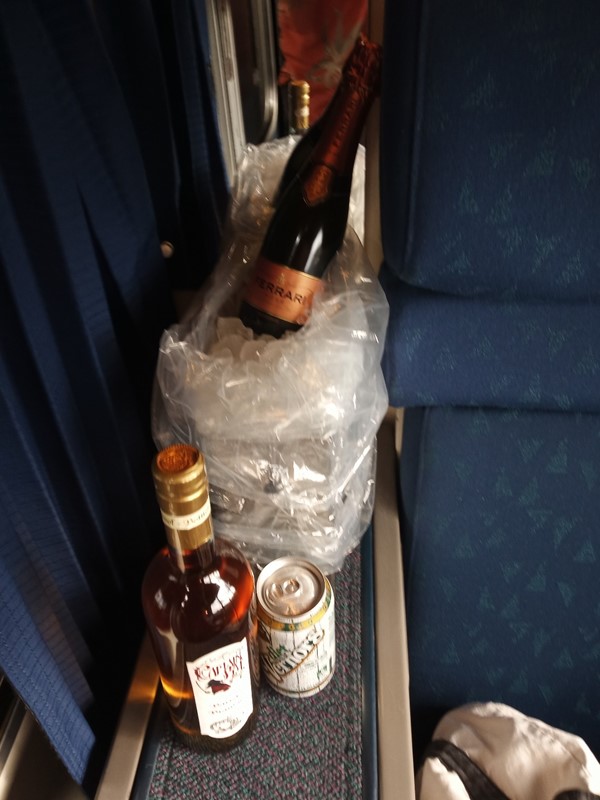 With the pandemic, they can still bring you ice, but they no longer have disposable buckets –I turned the stainless steel 4x14x8 trash can into a cooler since a) it already had a liner, and b) Janette brought my ice double bagged with thick plastic. Yes, that is a half-bottle of champagne to go with my lunch.
Sadly, somehow my 5-minute video of the beautiful Point Defiance Loop on the train – which will be rerouted next year – didn't save. So I have one frame I grabbed. Sigh.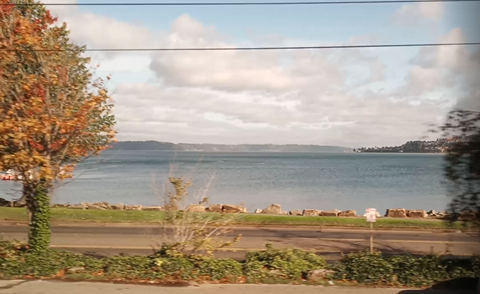 But speaking of that lunch – it arrived just past Olympia. As I mentioned, Amtrak has moved to "Flexible Dining", which is basically reheated meals than cooked to order. Current menu is: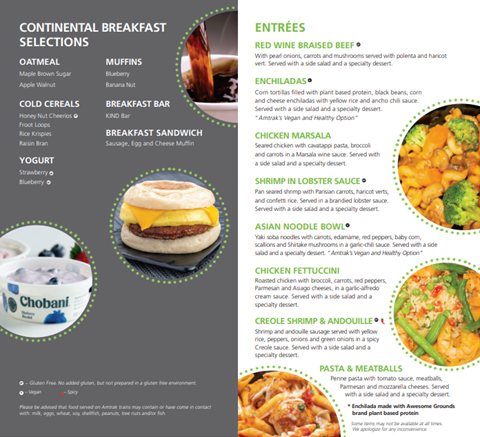 So, no grilled burgers for lunch, no surf and turf for dinner. I went for the Creole Shrimp & Andouille: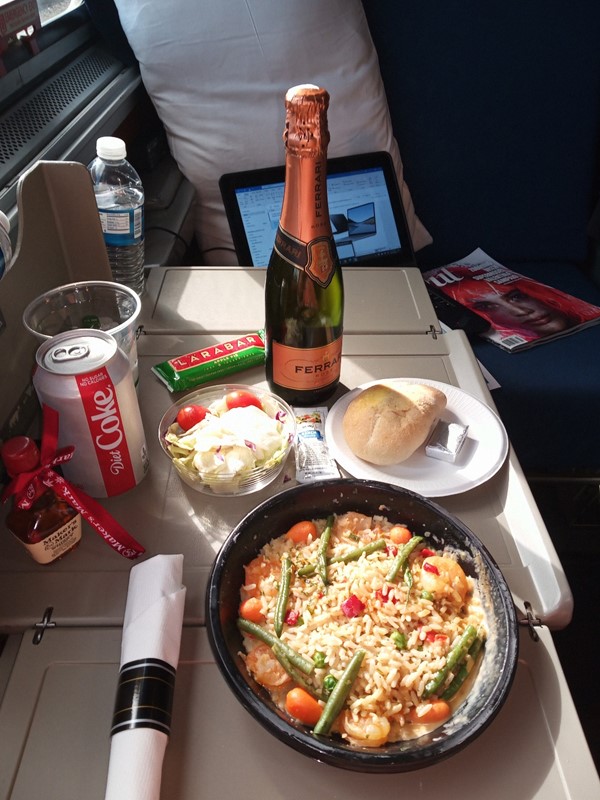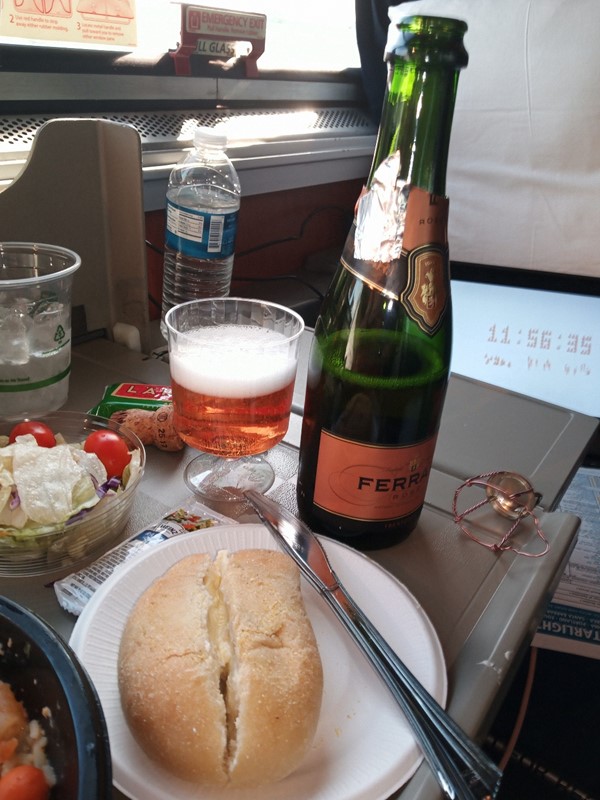 Lessons learned:
Bring your own champagne because what they serve is Barefoot brand
Maybe don't order the shrimp – it doesn't reheat well and becomes rubbery
The desserts are no longer fresh(ish), they are shelf stable prepackaged.
Soon, it was time for a quick stop in Portland, with enough time to grab a postcard: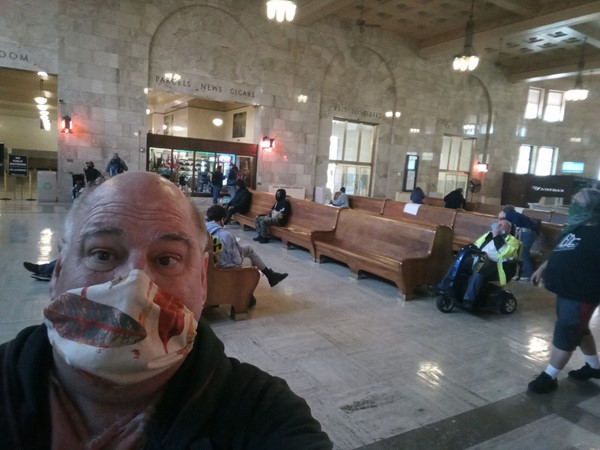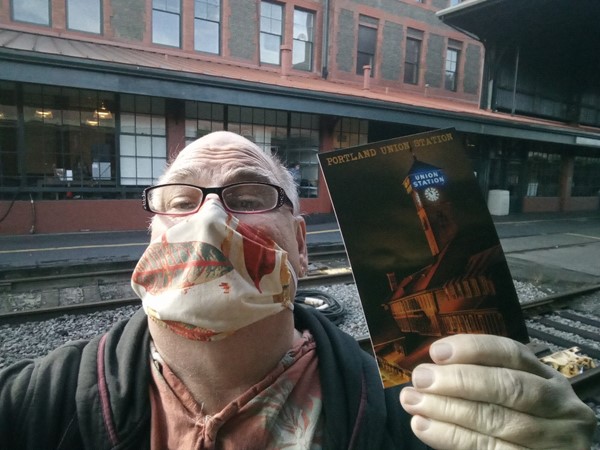 Then Eugene: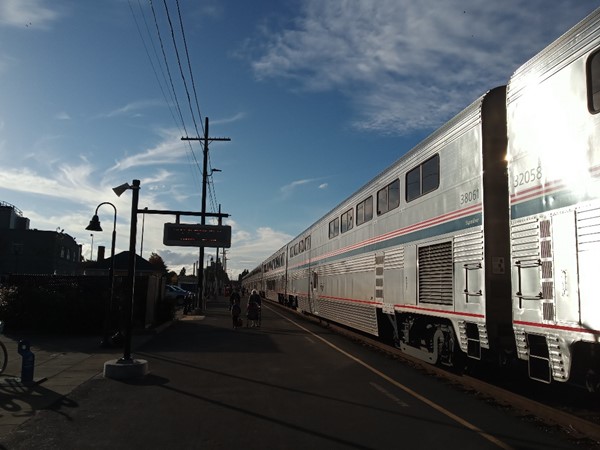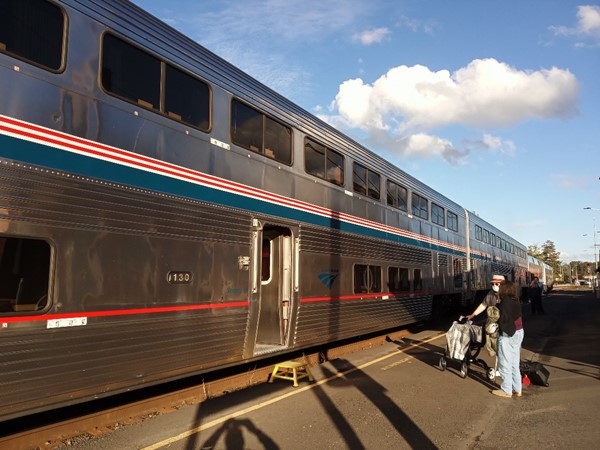 And then dinner…and the Chicken Fettuccine: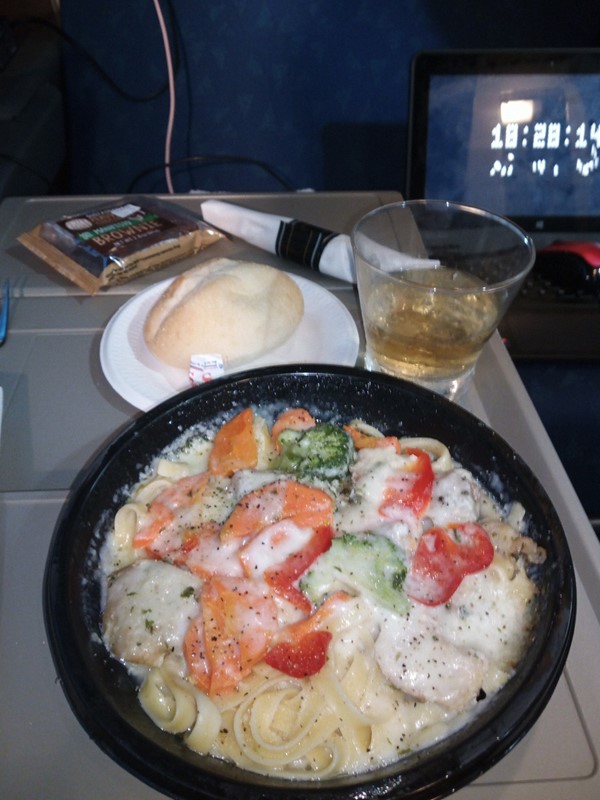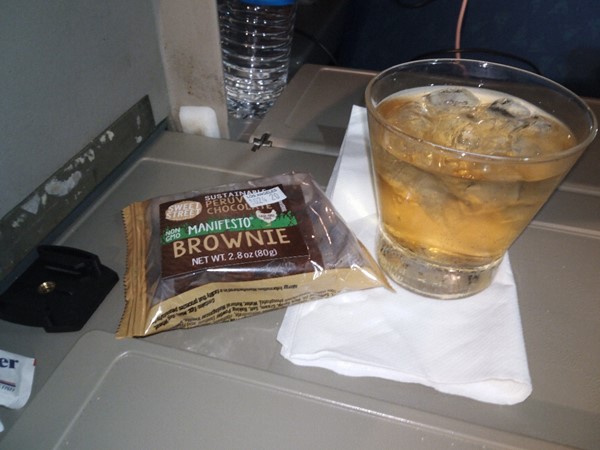 Cream sauce helped keep things moist – and a shot of the "dessert" of the evening.
And eventually to bed.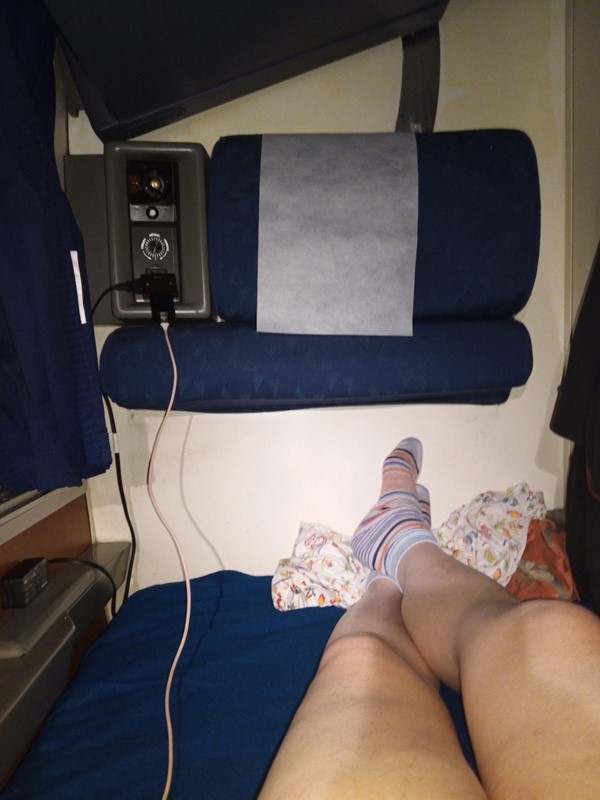 More tomorrow.
[228.2]
For more blog posts, click here.