Checked out a little before 11am (which was checkout time) and headed to the airport even though my flight wasn't until 3:50pm. With the pandemic, the hot breakfast at the Wingate by Wyndham was a sack of takeaway thing like an apple, a muffin, a granola bar – all suitable to packing for the way home. Personally, I was planning on getting my lunch at the Alaska Lounge at LAX.
Coming through security my bag was pulled aside – not unusual since I usually have a toiletry quart bag that is containers of whiskey, toothpaste, and shampoo. Add an empty metal water bottle, might just as well add a corkscrew! Why did they pull my bag – they thought I had a snow globe. Not that snow globes are dangerous, it's just that they are filled with more than 3oz. of liquid. I didn't have a snow globe, I had this: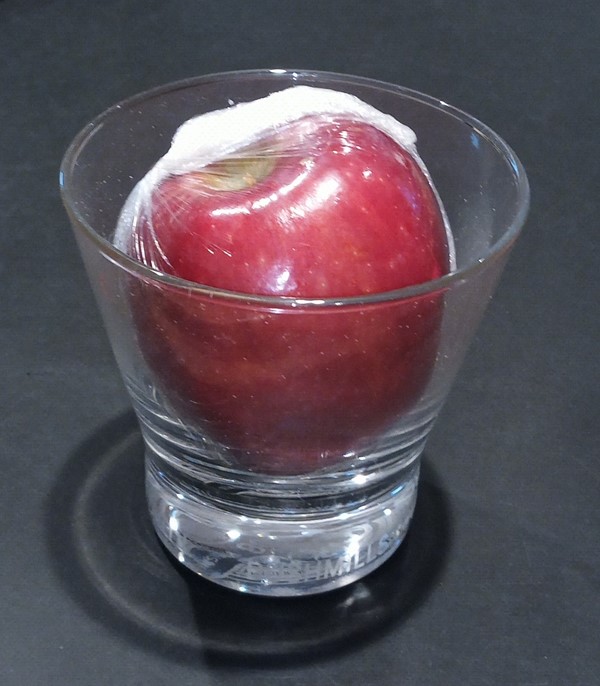 I can see how it looked like a snow globe on an x-ray – and we all had a GREAT laugh.
Alaska is slowing getting the lounges back to full service, although with pandemic rules: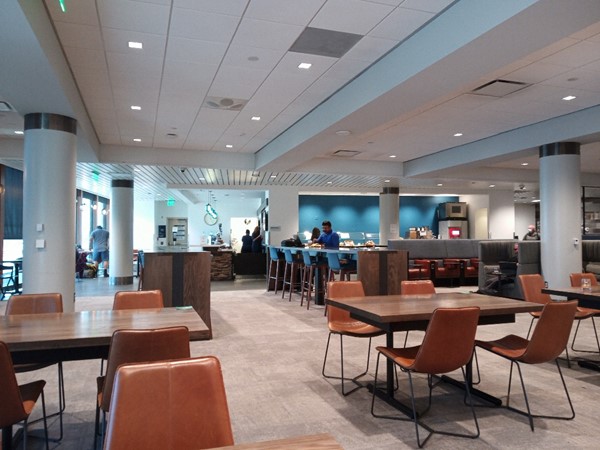 This is the middle of the afternoon, and there aren't many people. But they are serving hard liquor (unlike on the planes) and offer soup, salad, cookies, etc.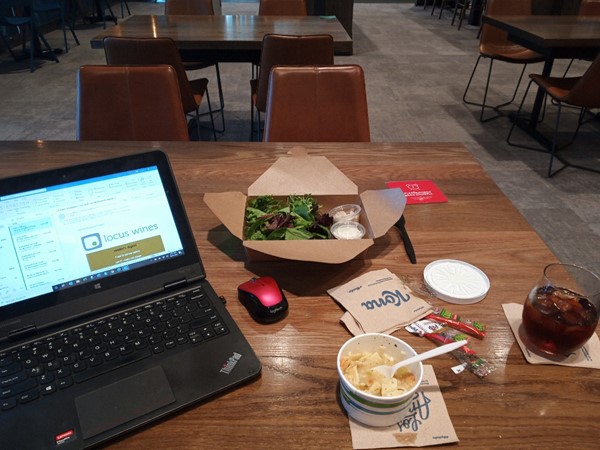 Whiskey and diet, chicken noodle soup, salad with chicken and ranch. I went back form two more of the soup.
On boarding, I found Alaska's NEW First Class seat. Since they started retrofitting these a couple of years ago, have only ridden once before, and it was on a Airbus A321neo – a plane that Alaska is starting to phase out, but yet, this was a brand new interior. It still had the "new plane" smell to it!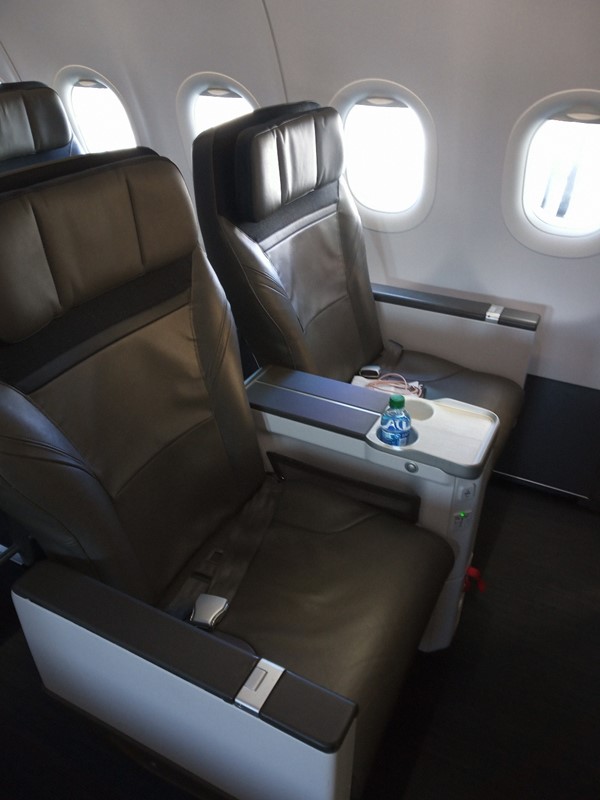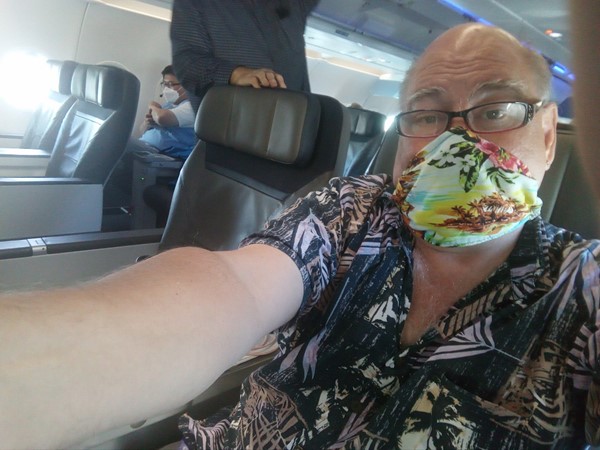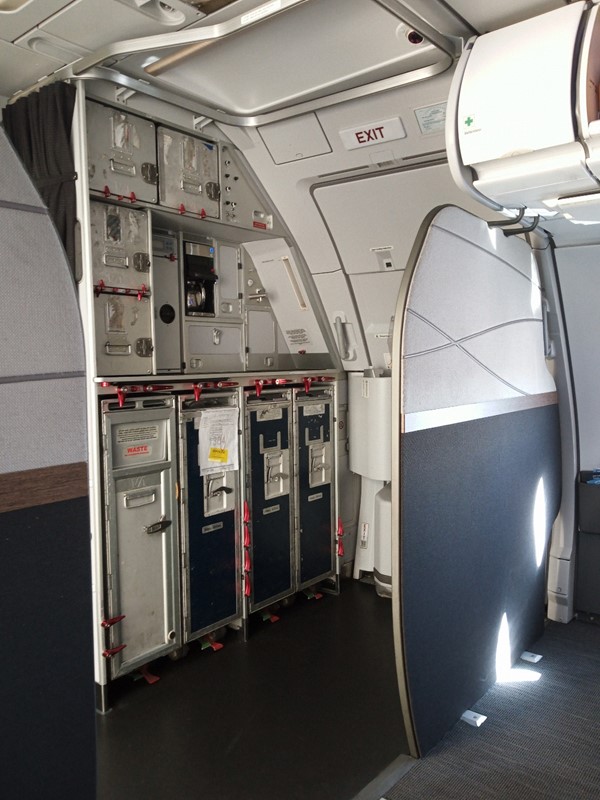 Interestingly enough, Alaska didn't block 1D and 1F, which they usually do for a crew member, so they don't share a jump seat.
[? ? ?]
For more blog posts, click here.