One of my podmates, Bliss, has a cabin on the Hood Canal. It's been years since I've been out there. Doesn't help that it doesn't have a shower (at the moment), but thought I'd try an overnight. Glad I did.
It had been dumping rain in Seattle, but the day of the trip, suddenly, the sun was out. Should have taken the Miata, but I had the Escapé loaded with kindling and necessities.
Some hiccups getting out there, but in the end, here I am: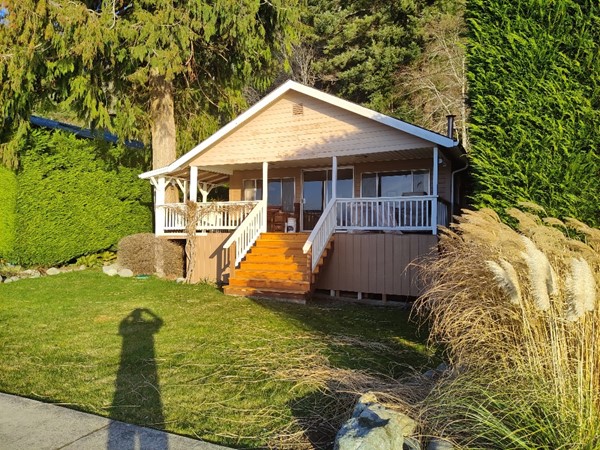 The steps are new and not quite done, but they really MAKE the house pop. Formerly you had to go around the left-hand side of the house.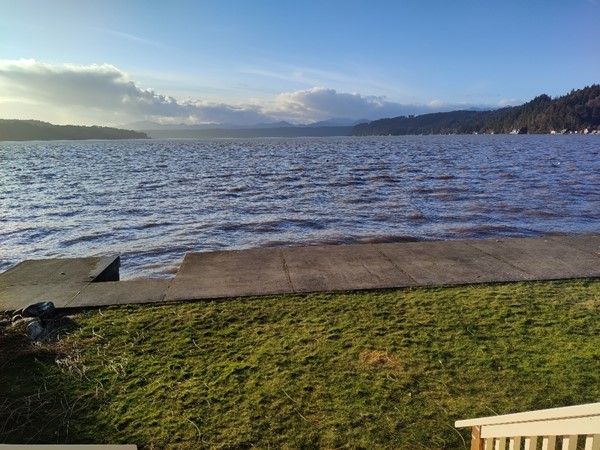 This is a high tide. Yesterday when the storms were in, apparently it was crazy with wind, rain, waves.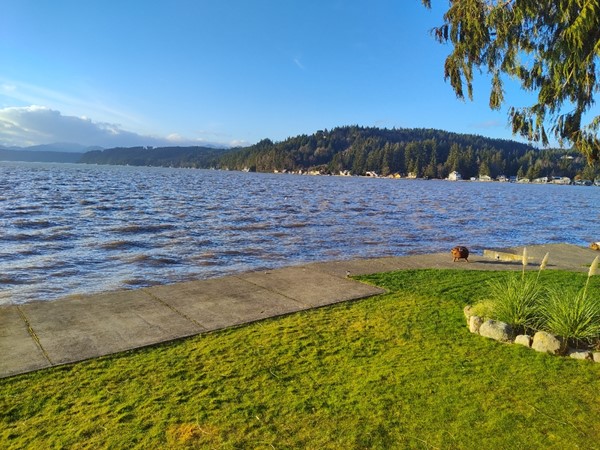 The original entrance to the house was on the roadside, it a space that is now the bathroom. When Kevin was growing up, it was his grandparent's cabin, there was just an outhouse.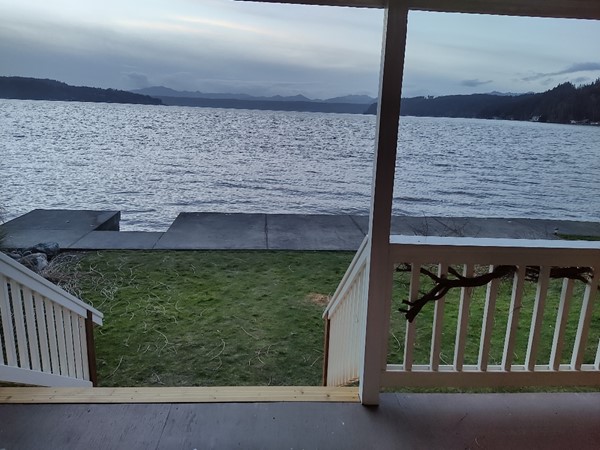 Kevin has a daily ritual of feeding the seagulls. The choice is between them, and noisy crows. Apparently, they stay out of each other's territory.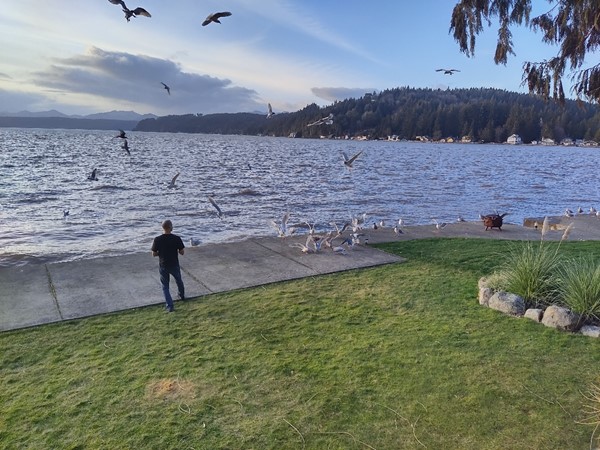 The cabin itself is quaint…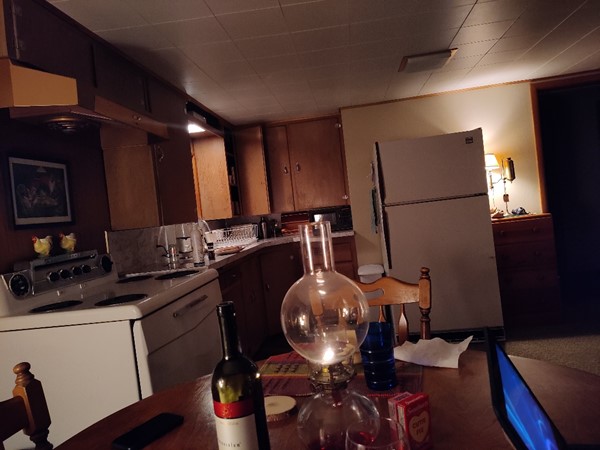 .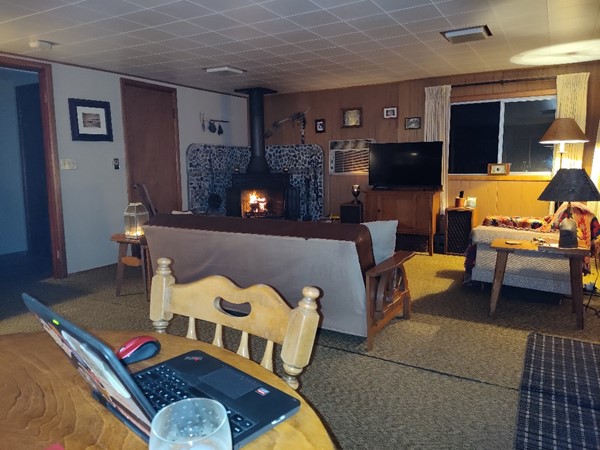 But Bliss has a big-ass propane BBQ on the deck for our steaks!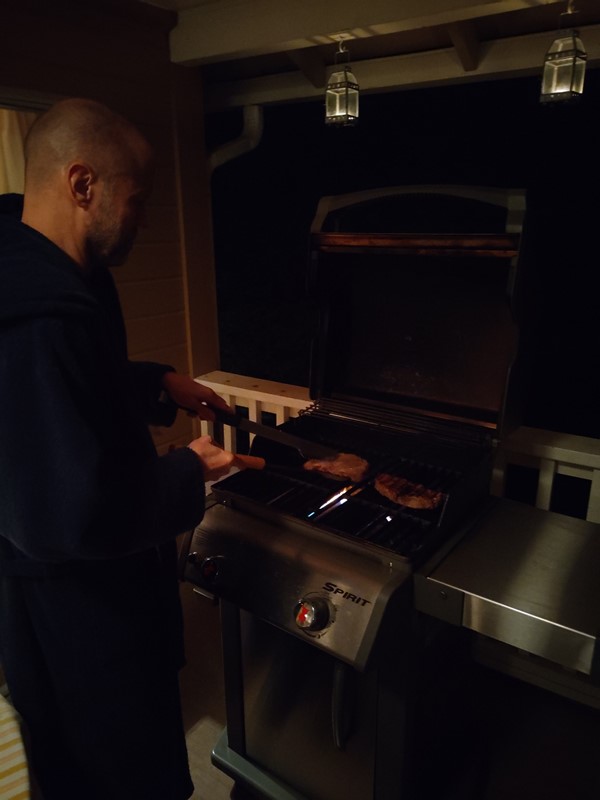 And as you can see, it's fluffy robes at the cabin (bring your own):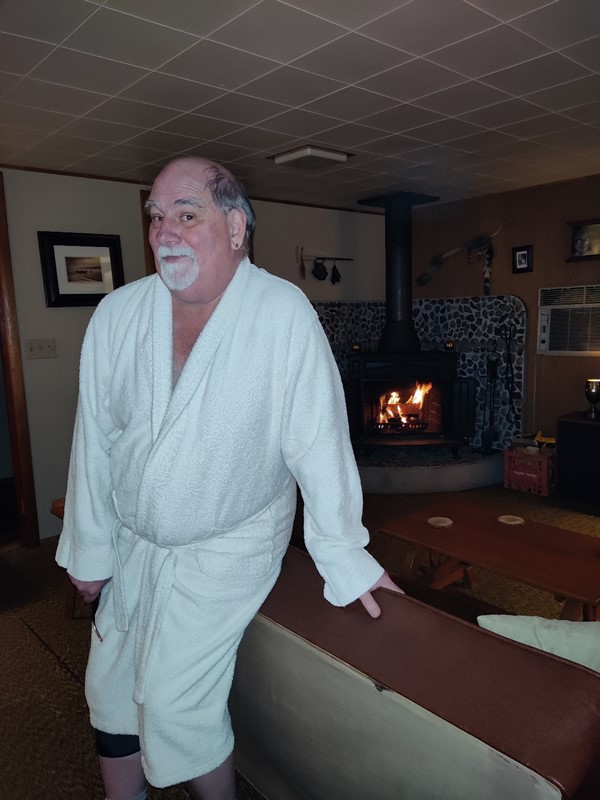 Was having such a good time, no pictures of the dinner…mixed greens with sesame dressing, riced cauliflower, New York Strip steaks from Belfair's Safeway 50% off rack.
But I did get a picture of the lovely breakfast, complete with homemade gluten-free blueberry muffins!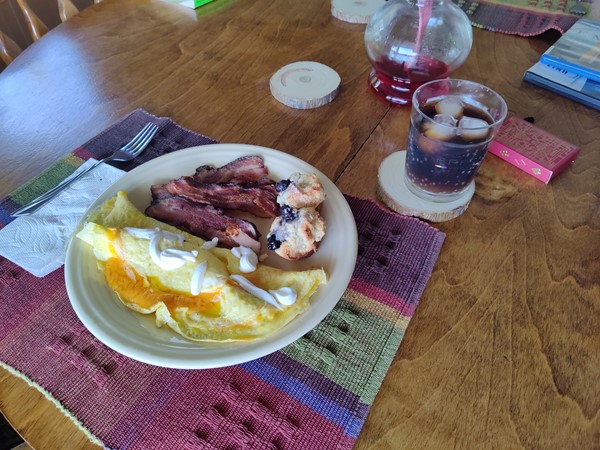 Headed back to Seattle after breakfast (which was a noon) and it was a stunning drive back…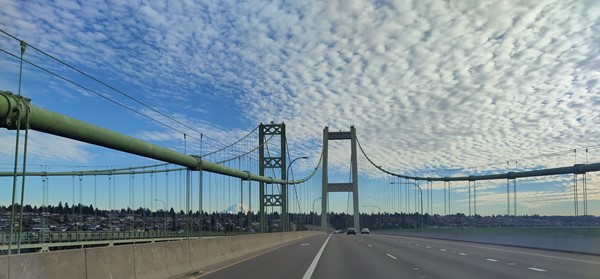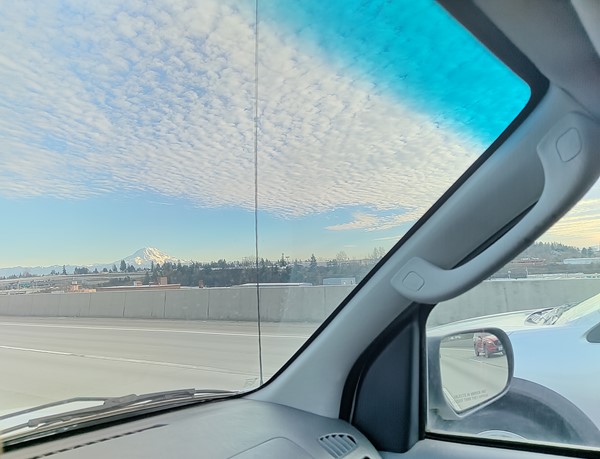 Yes, that is Mount Tahoma (Rainier) peaking out in both photos.
And tonight, my dinner back at home was my leftover steak turned into a Chef Salad: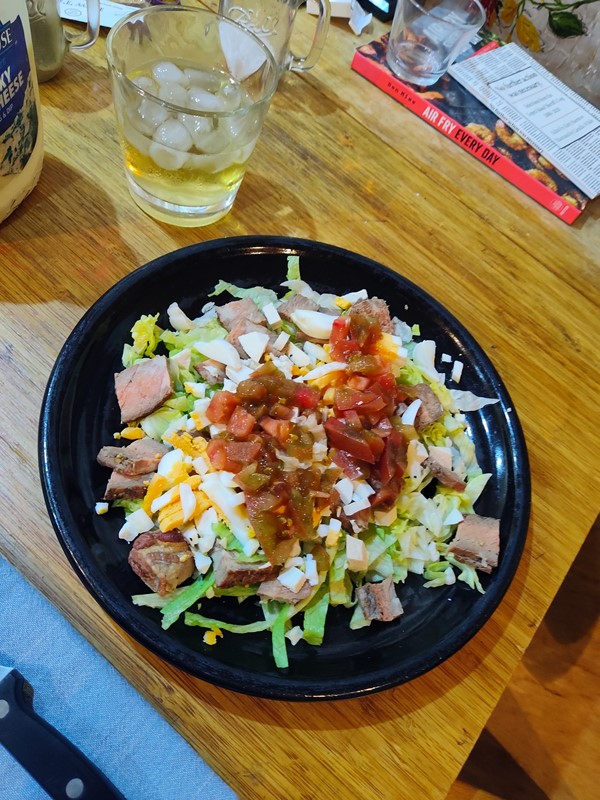 Sadly, I forgot to add the bacon — oh well, more for tomorrows eggs.
It was only a day, but after the rain and being locked up, it was much needed. Thanks Bliss!
[? ? ?]
For more blog posts, click here.