Seattle tends to be gloomy in the winter, hence decamping to Austin a couple of times. First with Bliss, second just me.
As usual – the trip starts with a Caesar!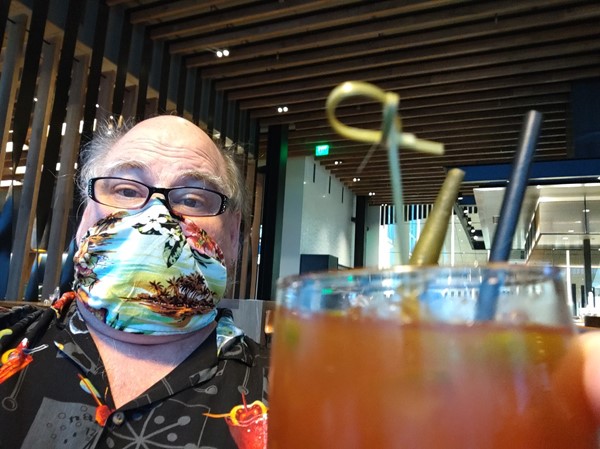 Bliss booked himself into a Saver seat for $129 round-trip, I booked myself into First for $360. Kevin's seat comes with nothing, mine comes with breakfast (and wine).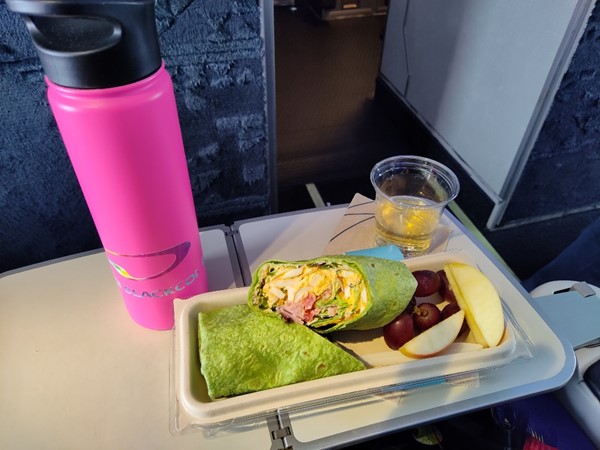 For the first trip, we are booked into a two bedroom which means we have a small deck. Bliss took a nice video of the unit:
As well as taking one of the 10th floor pool and lounge area, complete with infinity pool (though, oddly, no hot tub – not that it would be open during the pandemic):
Speaking of deck, here is a shot of the two of us on ours: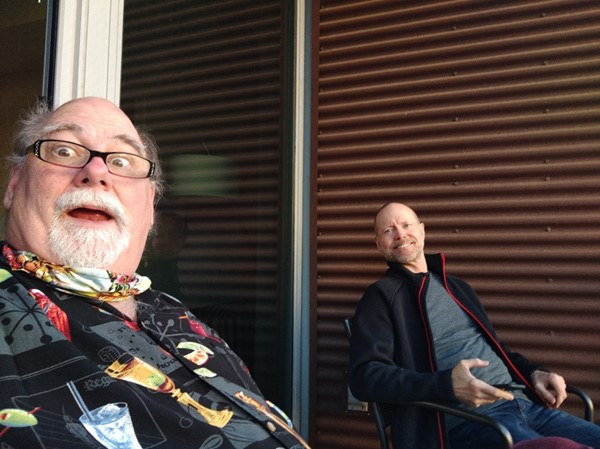 And on the roof: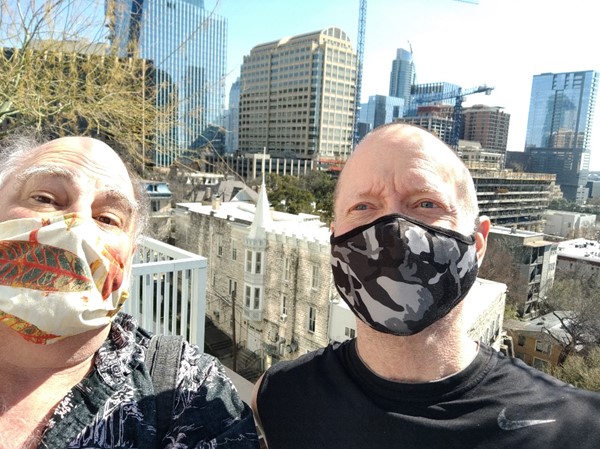 One of the things I do in Austin is to use Drizzly to deliver booze and mixer to me: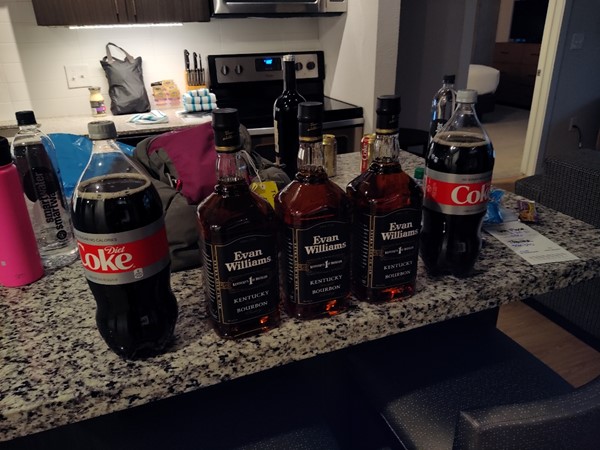 Two of those bottles are coming back to Seattle with me.
Dinner for the first night travelled with me…a bone-in pork roast and a green salad: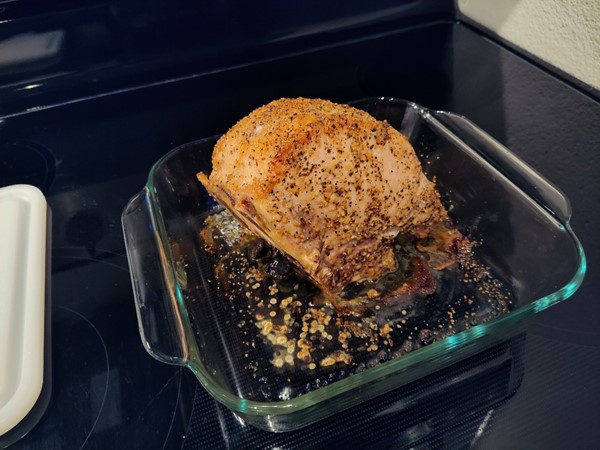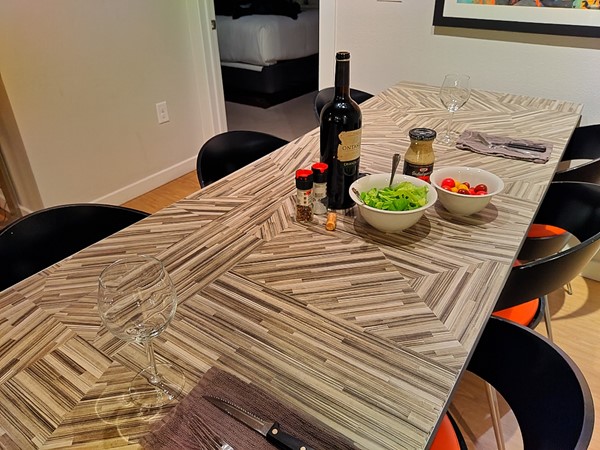 Or the breakfast Bliss cooked in: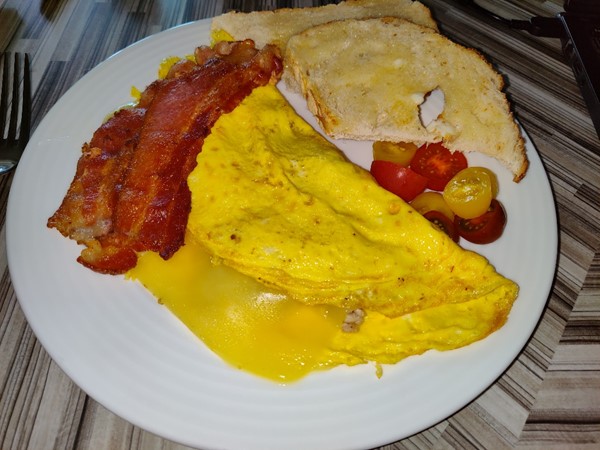 Bliss is big on exploring and dragging me along…the river front: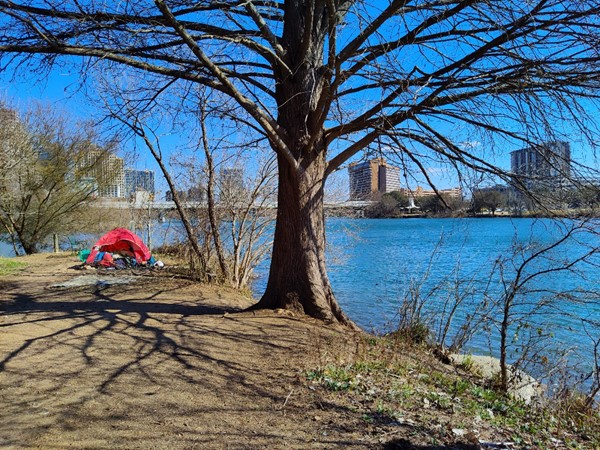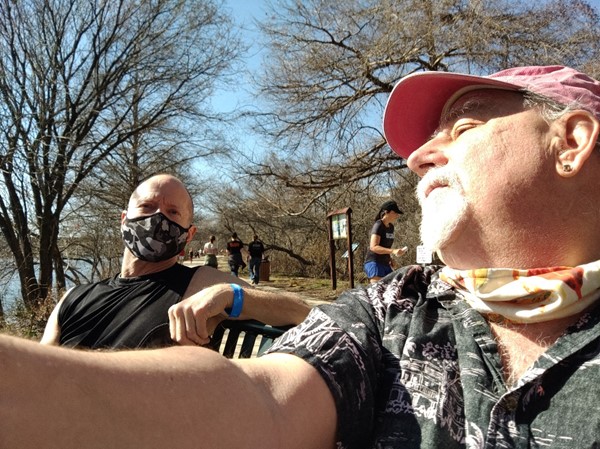 SUN, GLORIOUS SUN!
And the next day the State Capital Visitors Center: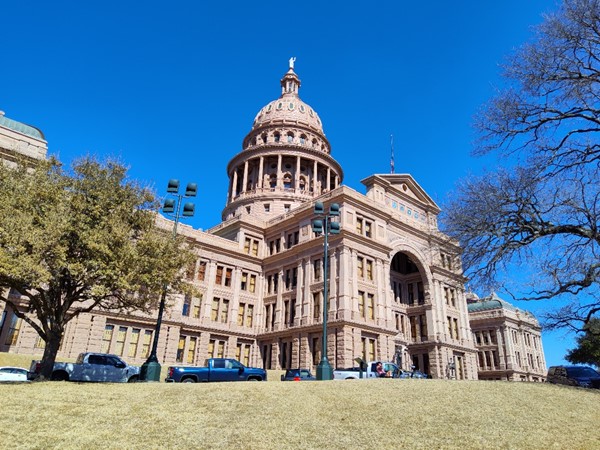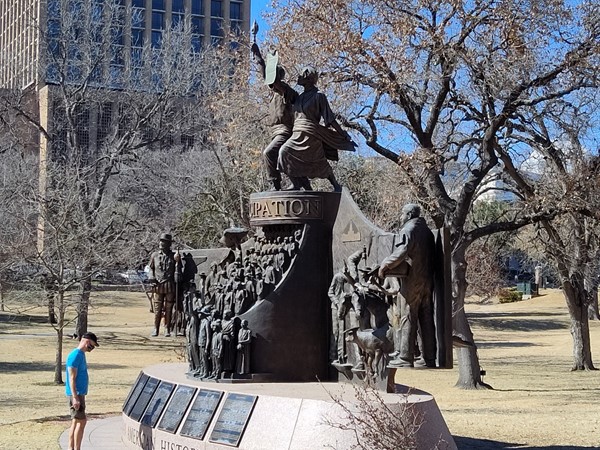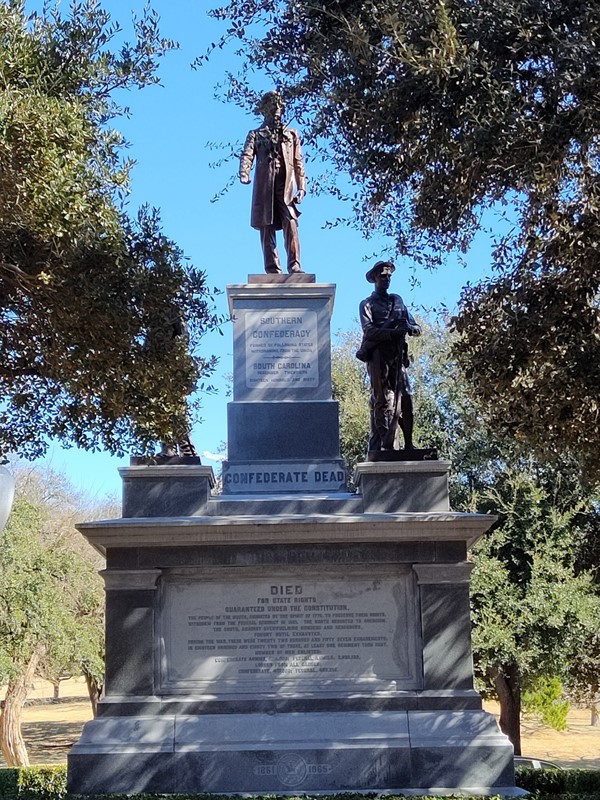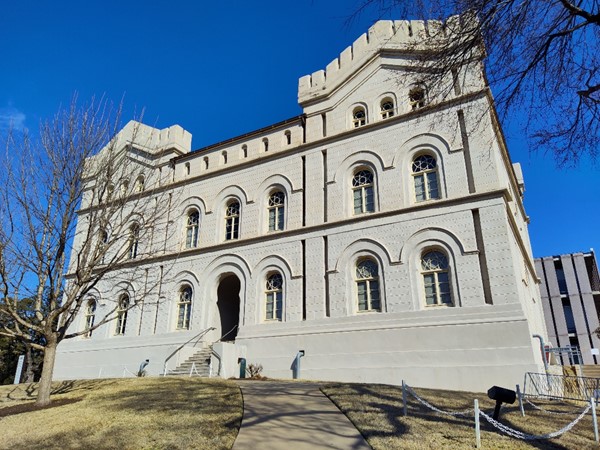 And other building on our walk to/from: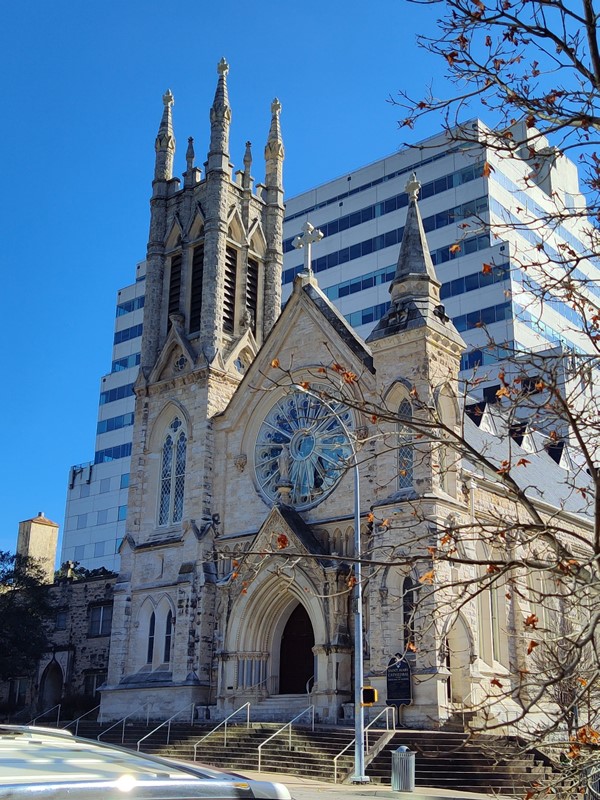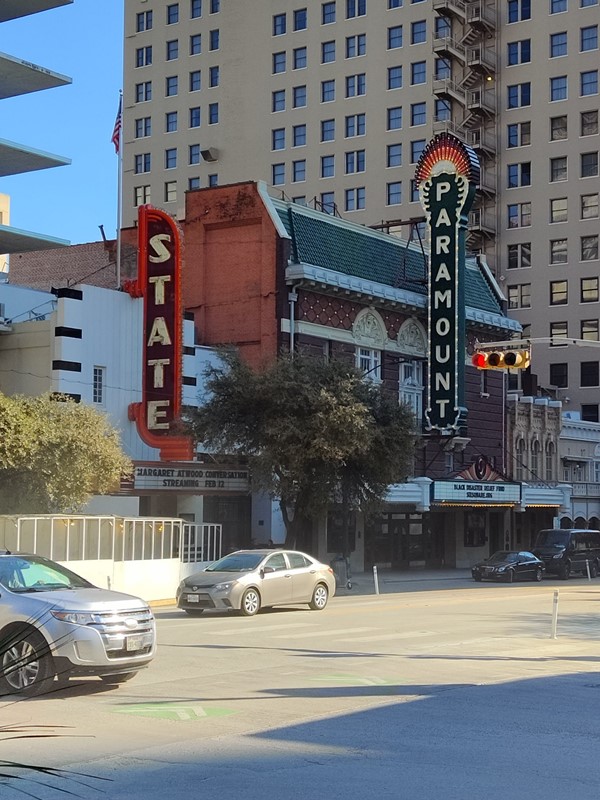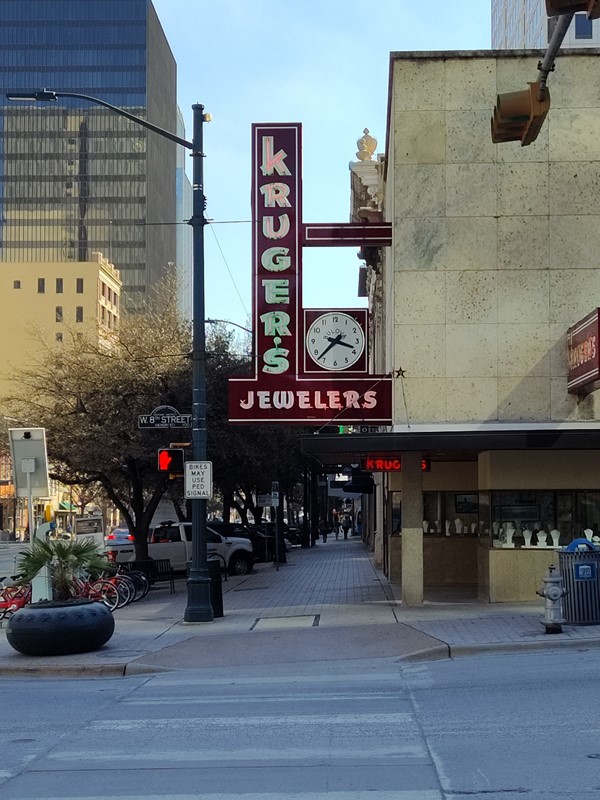 I did get a little time in the sun when Bliss went off to explore on his own.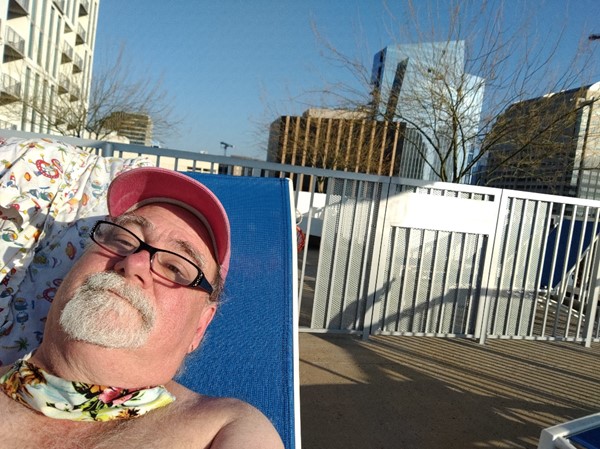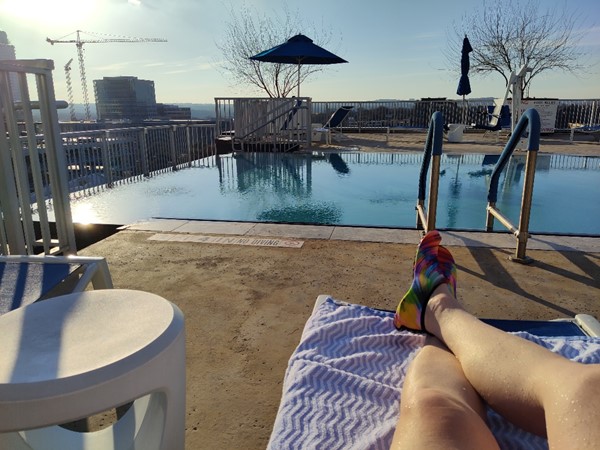 And then there is the food in Austin. Sadly, my favorite restaurant (Ranch 616) was closed on both visits due to winter weather bursting pipes (yes, in Austin). They reopen in May. Sigh.
But there is still Walton's Fancy and Staple for a Blood Orange drink and a Rueben: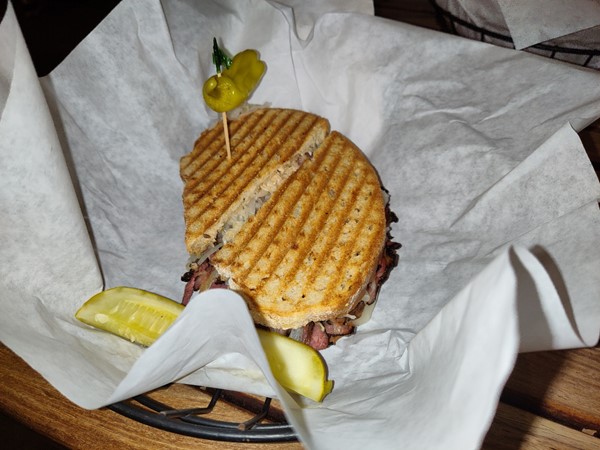 And another day, a Bloody Mary with Biscuits and Gravy: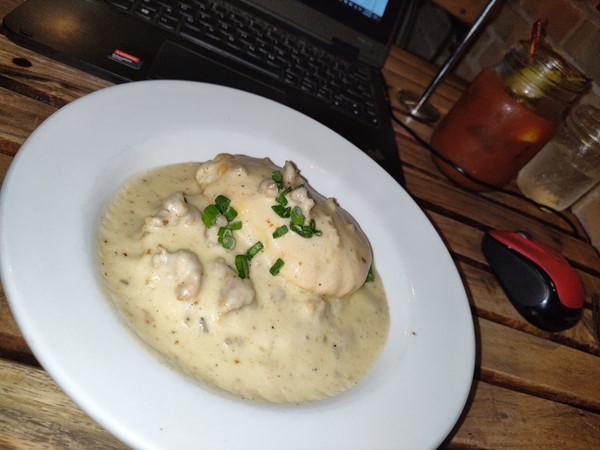 Or dinner out at The Grove where I got the Linguini with Pancetta and Mushrooms, Bliss the Steak Salad:
On the second trip I went to Irene's and had the most amazing fried chicken sandwich (with a Manhattan):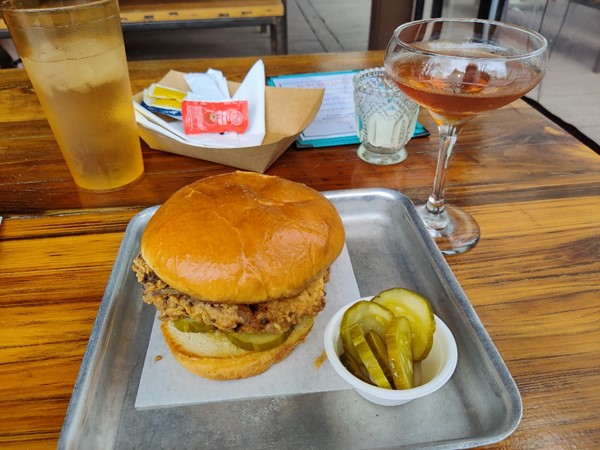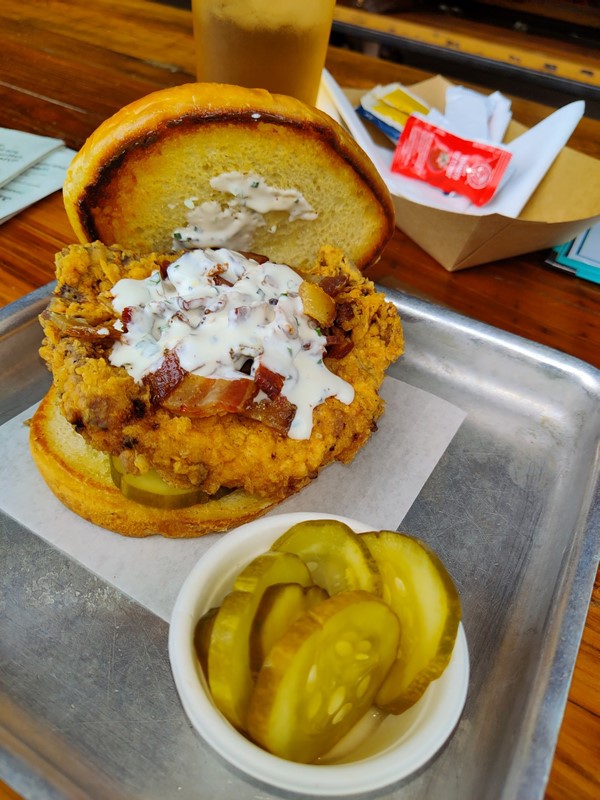 Love the décor at Irene's (and the waiter Manny), though I ate outside: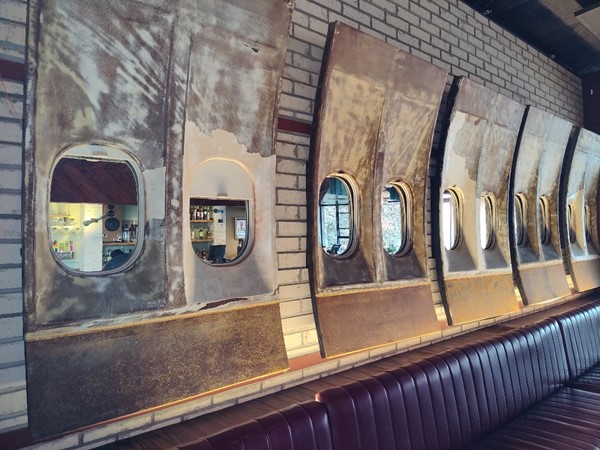 There was also delivery from Black's BBQ – which for some reason after two trips I only have a picture of the lunch leftovers of sausage and mac/cheese: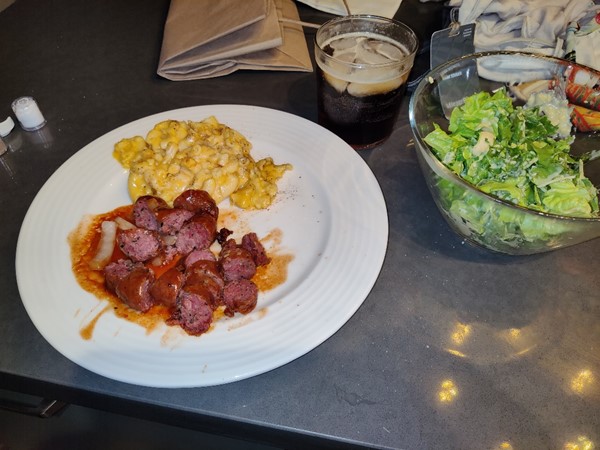 No pictures of the ribs or pulled meat sandwiches.
For my second visit to Austin, I booked the Studio Presidential, which sounds like an oxymoron. But it costs more points than the two-bedroom Bliss and I shared, the only more expensive place at the WorldMark Austin is the Two-Bedroom Presidential. Here is a video tour:
The phrase "over-the-top" comes to mind. The "Studio" is twice the size of my 2-bedroom house! 2200 square feet is what I paced out (200 of that is the deck). There was even a turntable in the living room (ignoring the foosball table):
Which is kind of dangerous since they have framed records with their covers as art on the wall.
And a Bose soundbar system: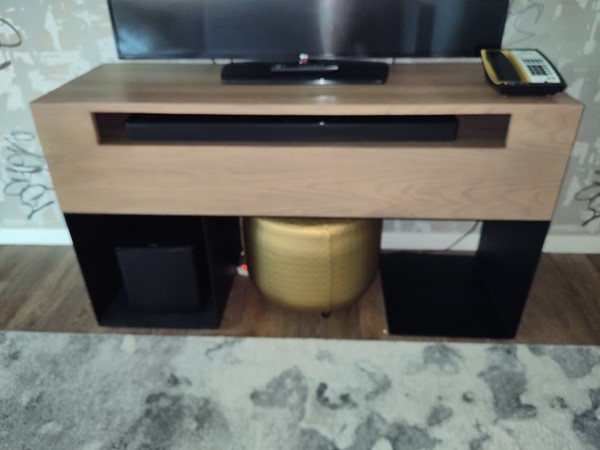 And a seriously nice shower: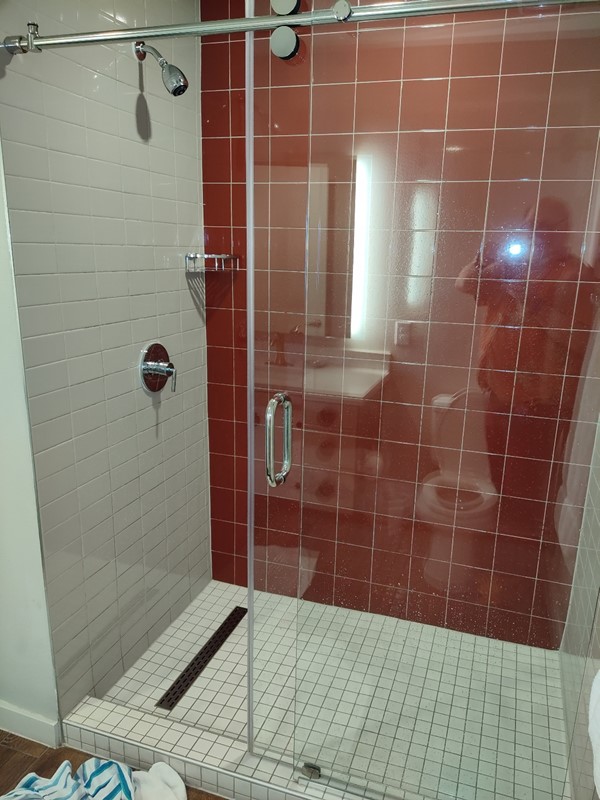 Thankfully there is an Admiral's Club at the Austin Airport to chill, get some mac and cheese, and fill my "water bottle" for the flight home.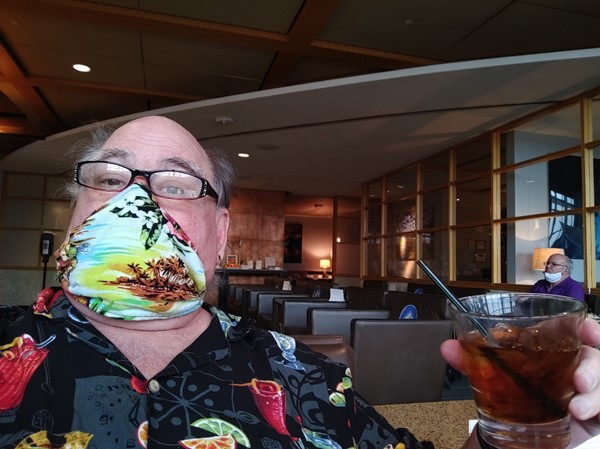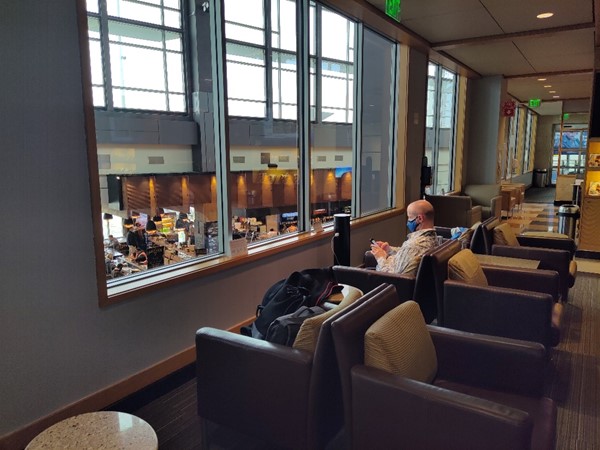 Nice to get out of town and get some sun.
[? ? ?]
For more blog posts, click here.