With my pod fully vaccinated, off to San Diego go I and Jonathan.
Lunch in the Board Room: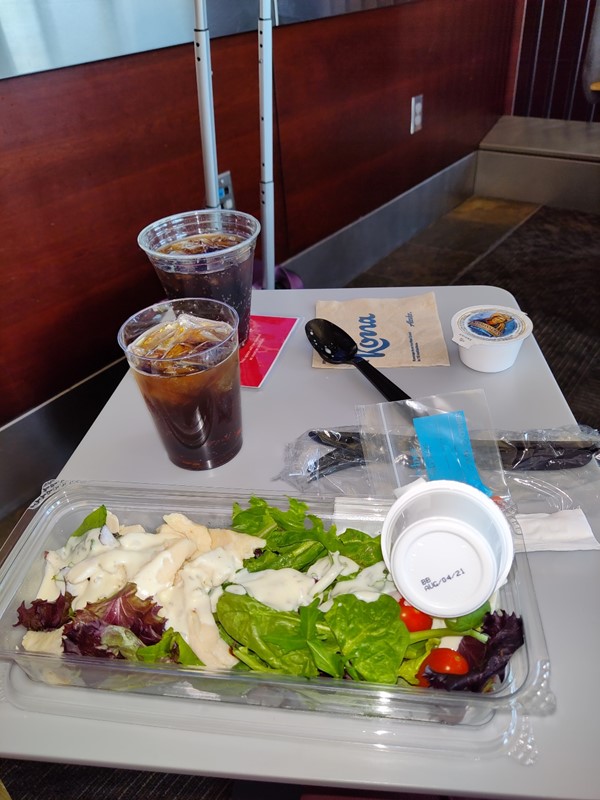 Pretty views from the plane (over the lap of the window passenger):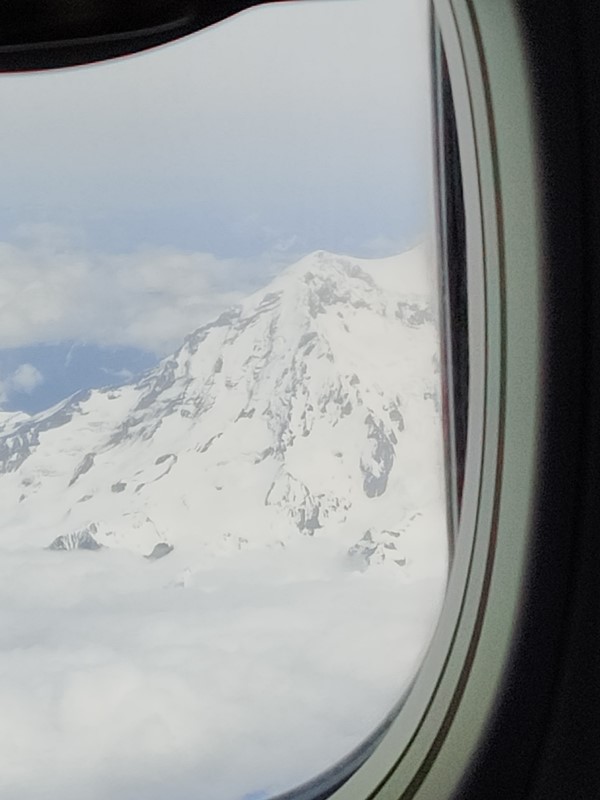 I never grow tired of flying out of Sea-Tac.
And then lunch, part two:
AND FOR THE FIRST TIME IN OVER A YEAR – hard liquor is back in First and Premium on Alaska. I almost cried.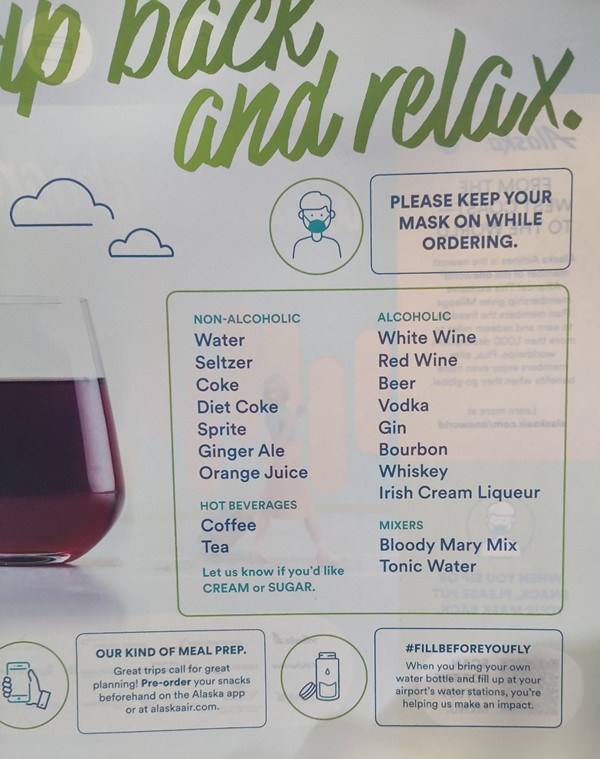 Damn, no Cranberry Juice for those early morning flights (with Vodka). I find Orange Juice too acidic.
On the rental car shuttle (thanks, Jonathan for dealing with this), someone has A TON of checked bags: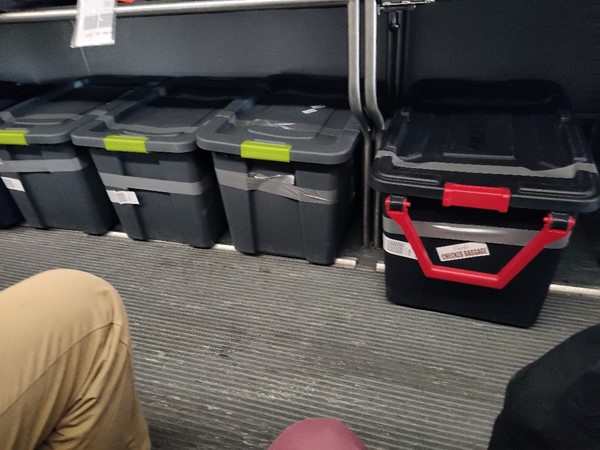 And because of the Covid Meltdown of rental car companies, our car is buried somewhere behind another car.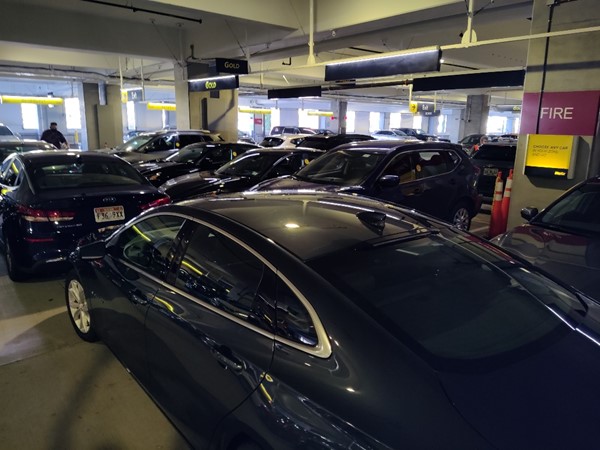 Love the preserved detail at The Inn At The Park in San Diego: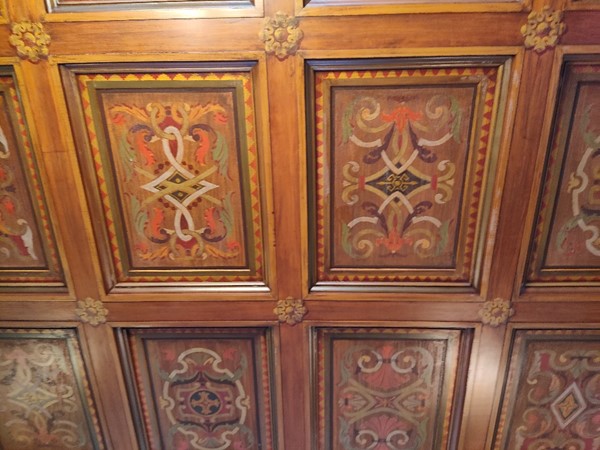 We are in a Two-Bedroom Deluxe which comes with a "balcony" and a picture of the hallway carpet: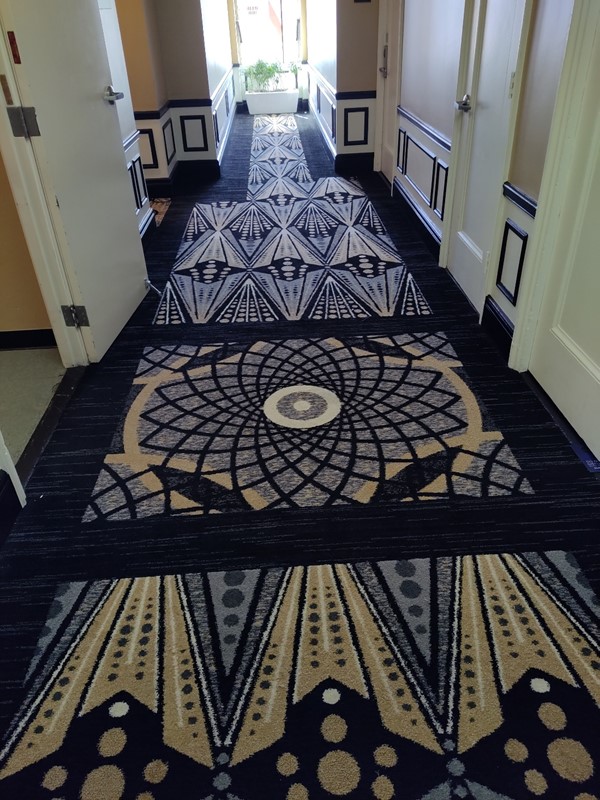 And a video walkthrough:
Some shots from the rooftop deck up a couple of floors: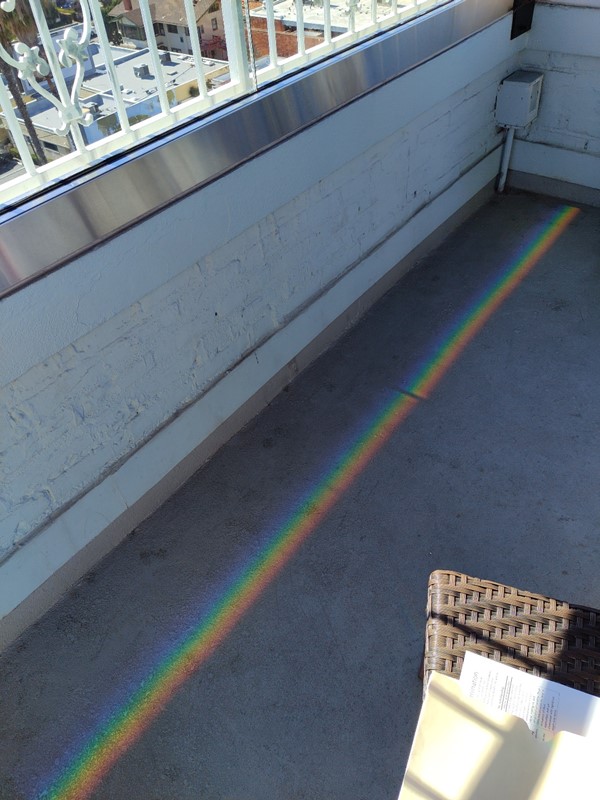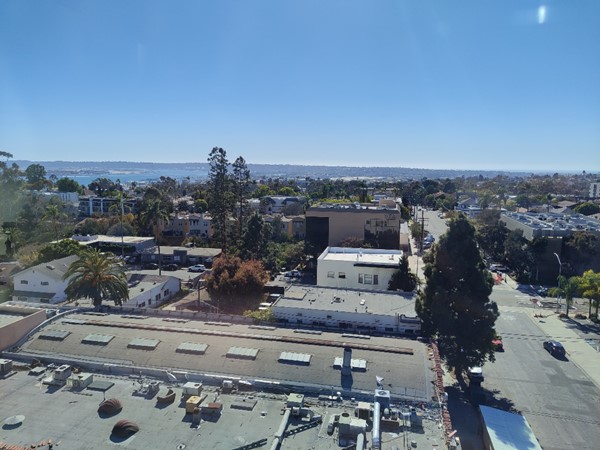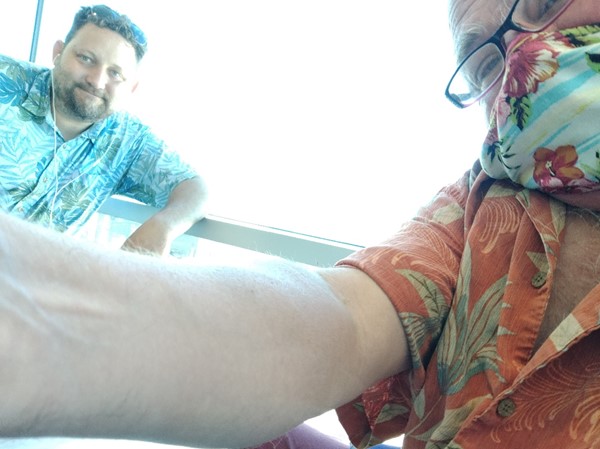 Oh, and a sunset shot: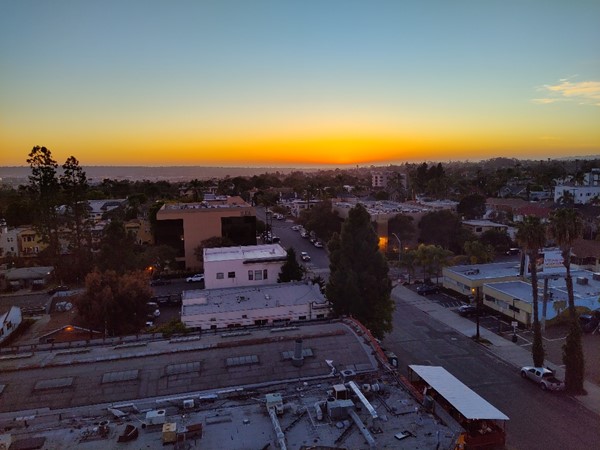 Dinner the first night was a true FIND – thanks again, Jonathan. La Taverna only opened a couple of months ago, so it's still hard to find on search engines.
We started with the Grilled Octopus!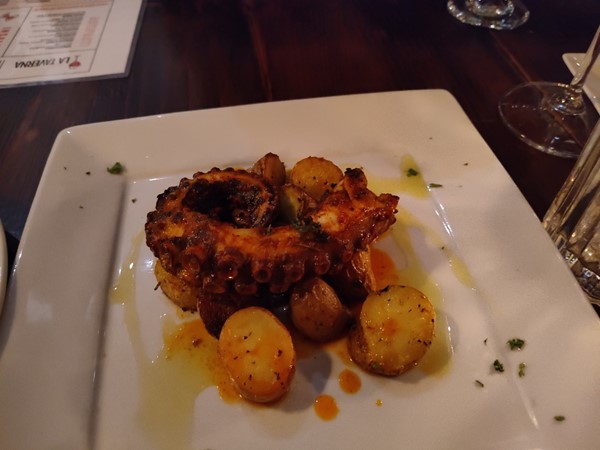 And the complimentary calamari (coupon from hotel):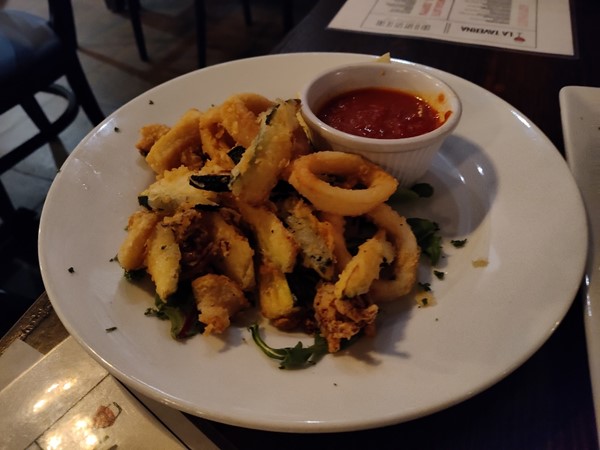 Sadly, only shochu cocktails (oddly common in California to get around expensive liquor licenses).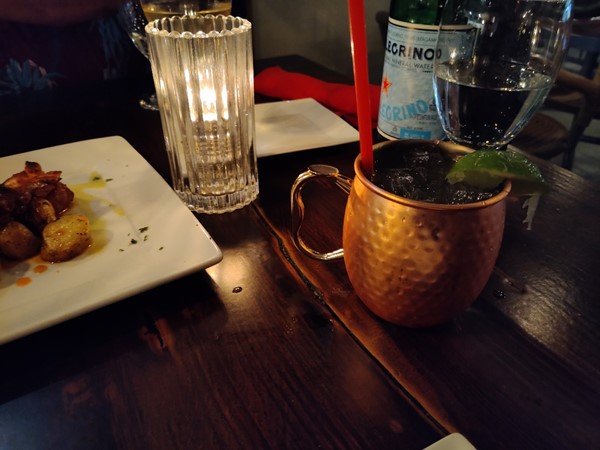 The wine list was extensive (and expensive).
For the main, I got the short rib Bolognese special: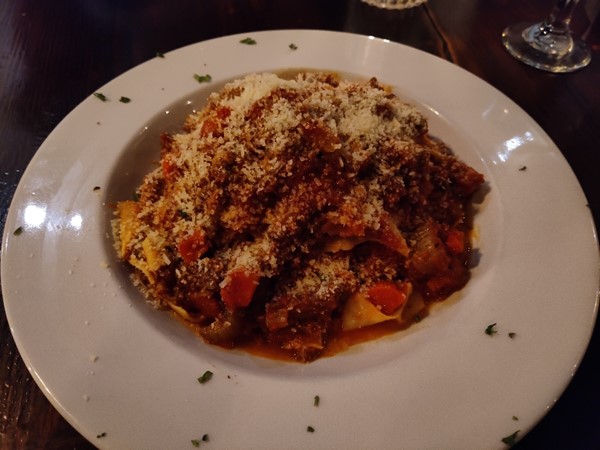 Jonathan got the shank special – we both got the house made pappardelle under it.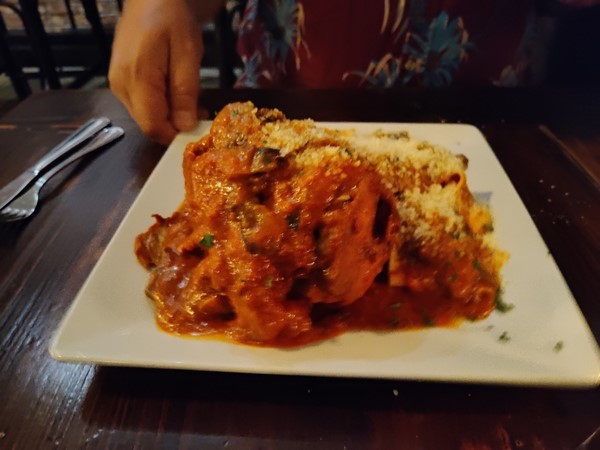 Large portions – we got take home containers!
Awesome food, served by the one of the owners – Jonathan, who is well-versed in Northern Italian raved that it was authentic – see his review here: Jonathan J.'s Reviews | Seattle – Yelp
The next lunch we sent to Hash House A Go Go – one of my favorites from previous visits: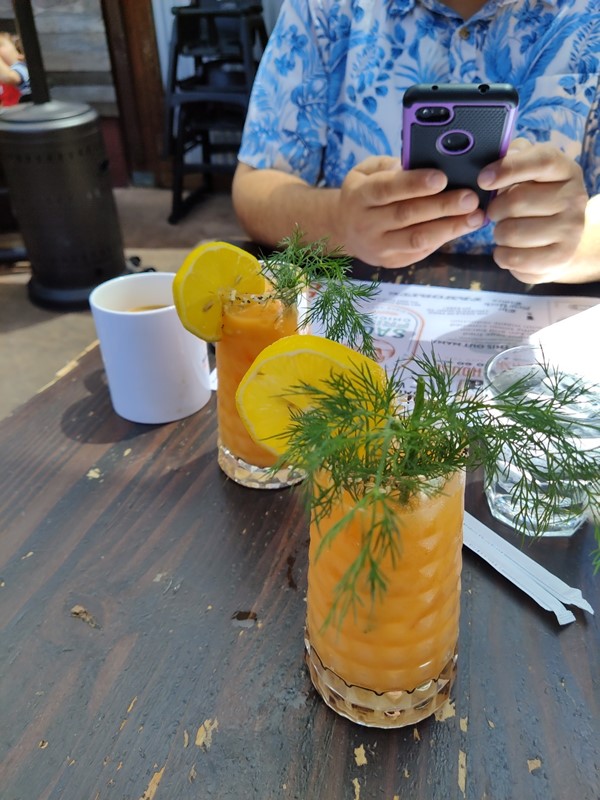 Started with a couple of DRUNK CLAMS — What happens when you mix vodka, Clamato, and clam juice? You get a very Drunk Clam! Made with Worcestershire sauce, mustard, and chili pepper, this is the drink to spice up your meal. Their words, not mine.

Then Jonathan moved onto the Sage Fried Chicken and Waffle Tower, which is two sage friend chicken breasts, bacon waffle, hot maple reduction, and fried leeks.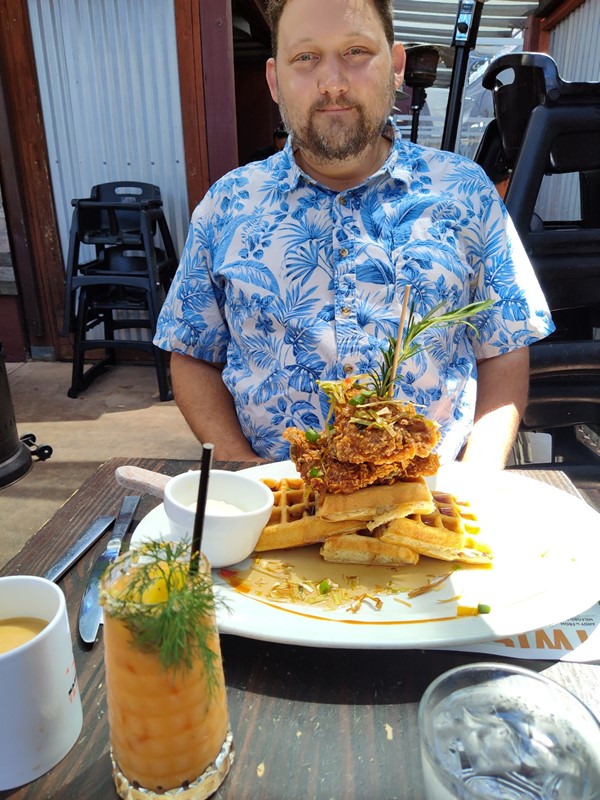 And I went for the HH Original Benedict, which is smoked bacon, fresh tomato, spinach, roasted red pepper cream topped with two basted eggs served on a fresh split biscuit with griddled mashed potatoes: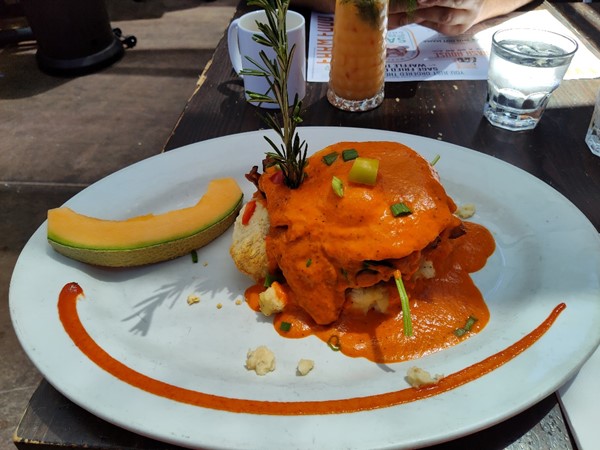 Yep – you guessed it, MORE leftovers.
The afternoon was filled with the USS Midway Museum down in the harbor: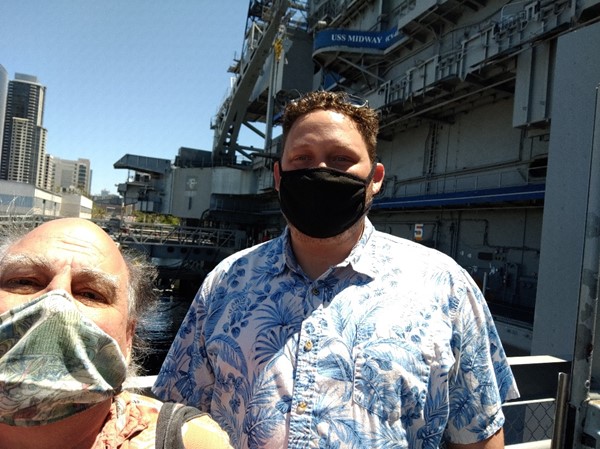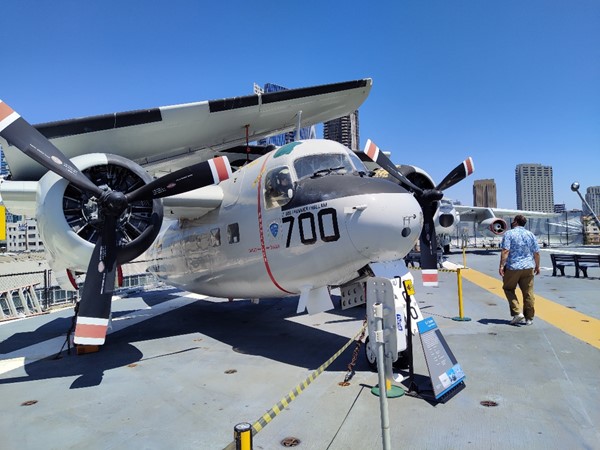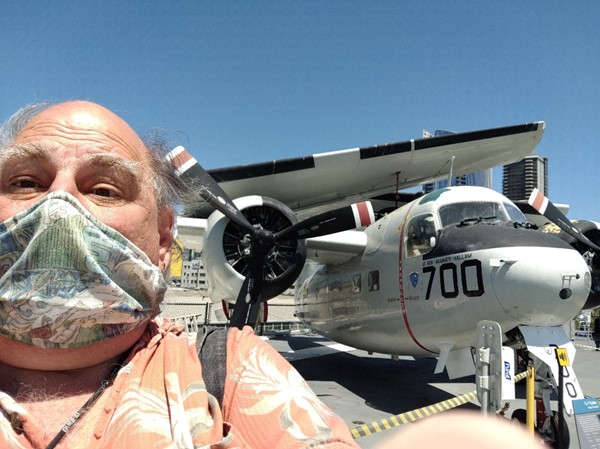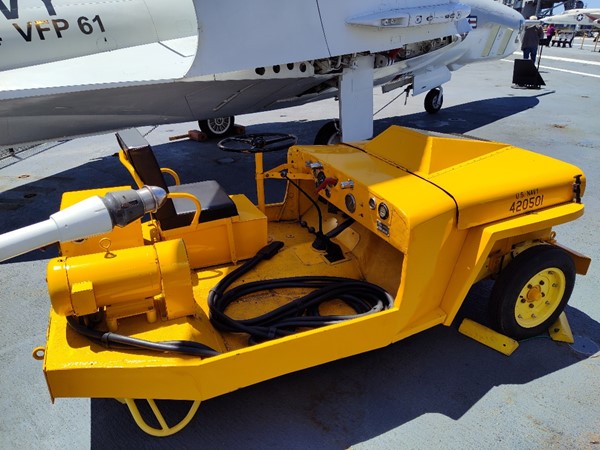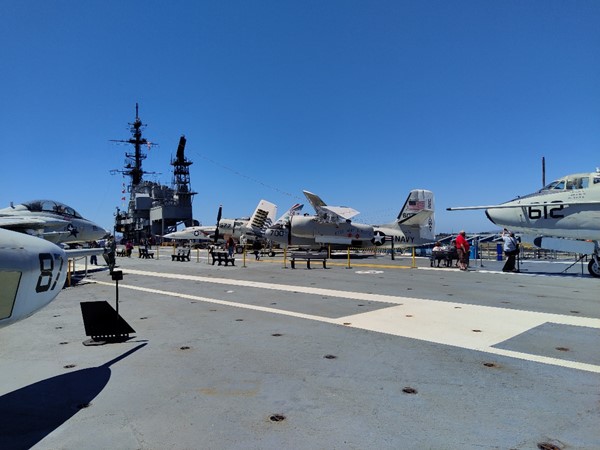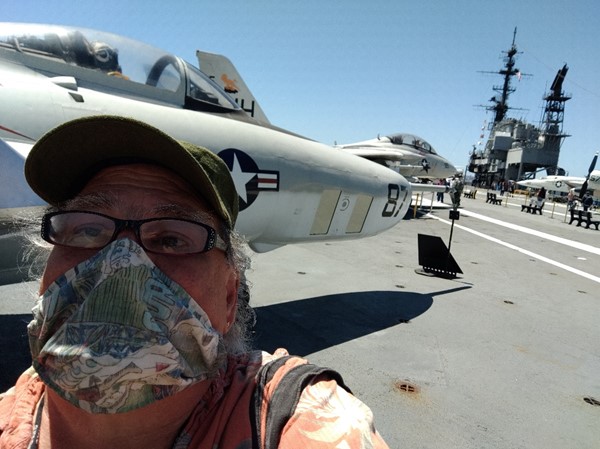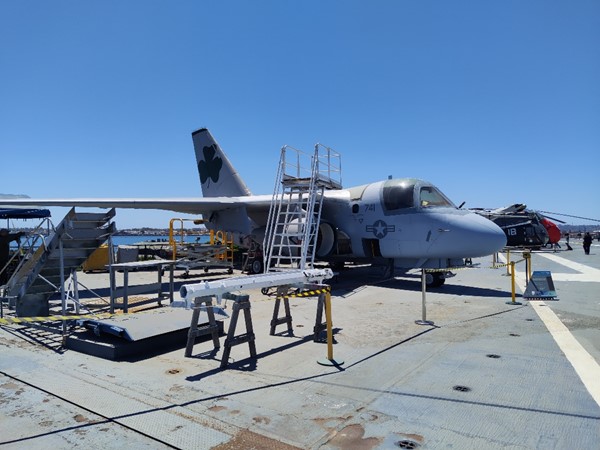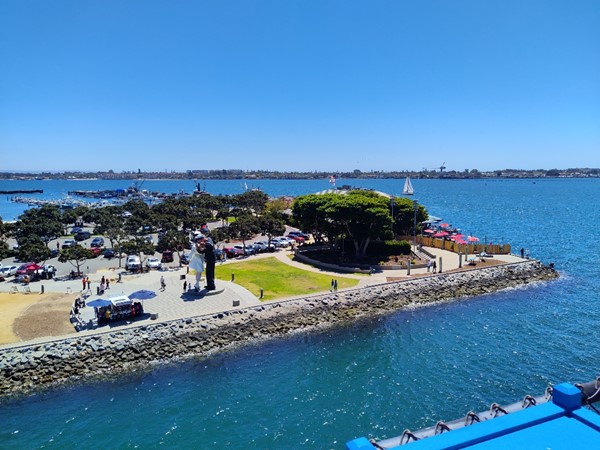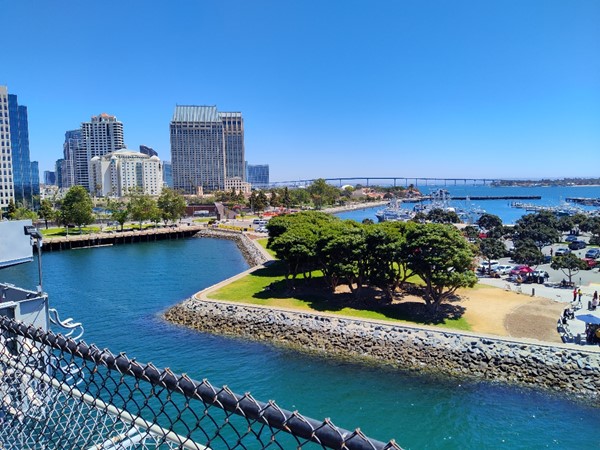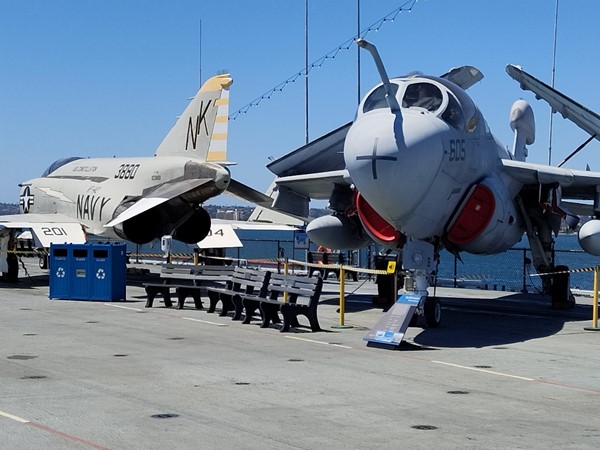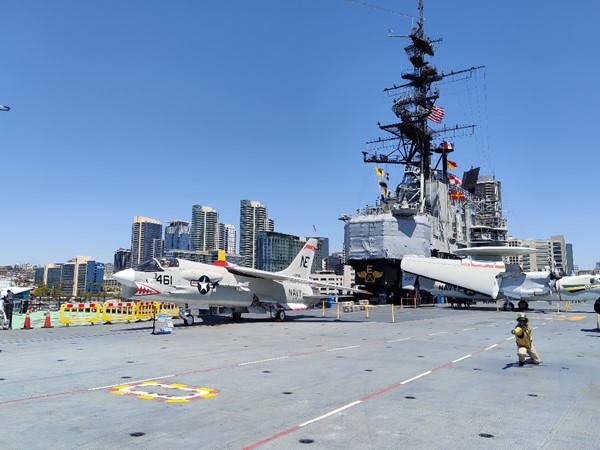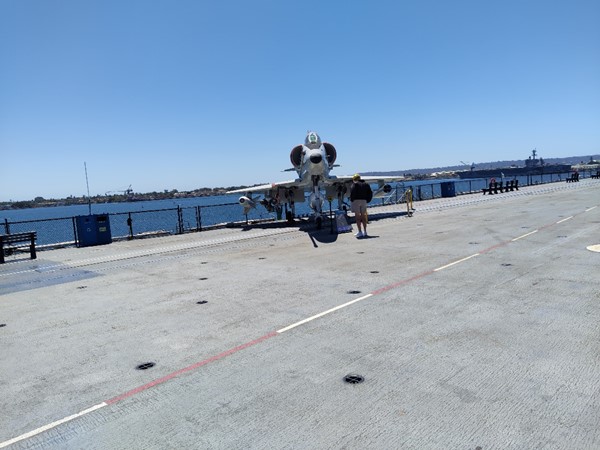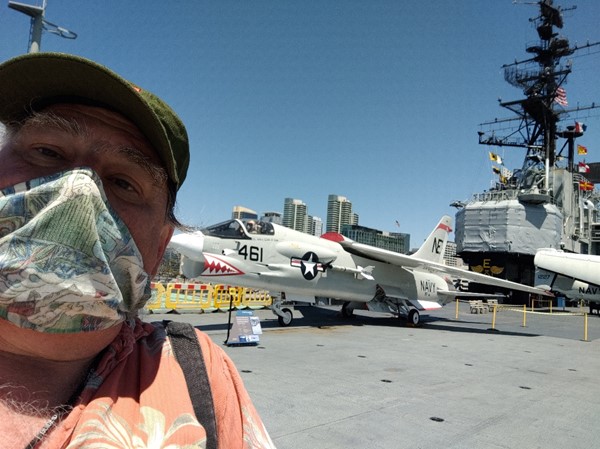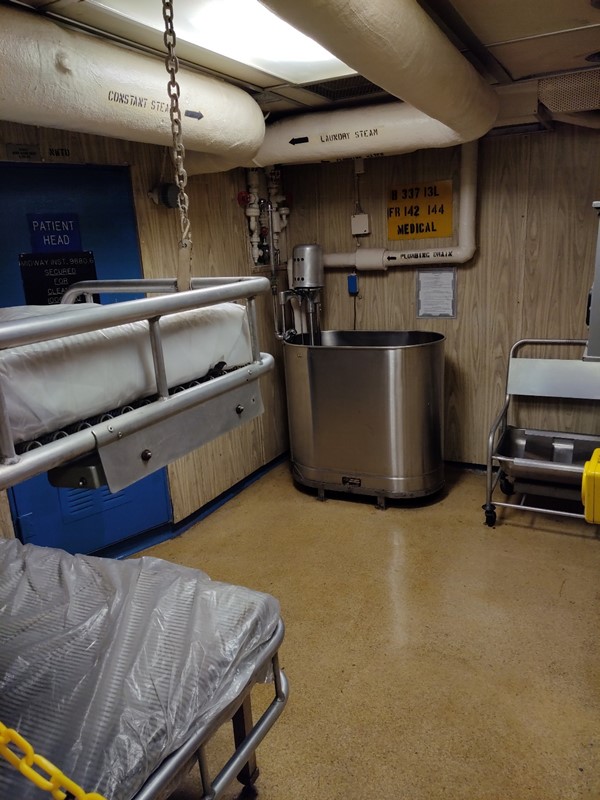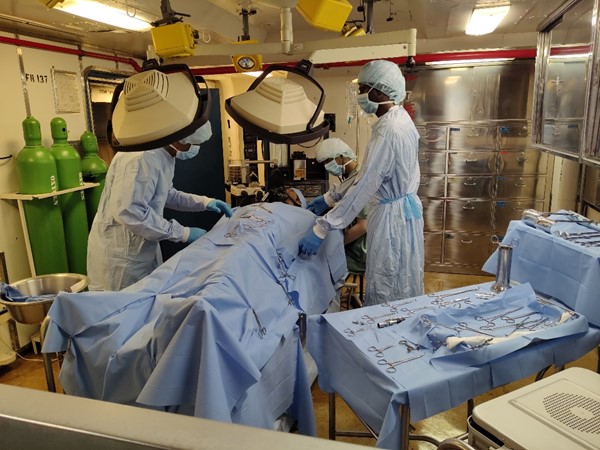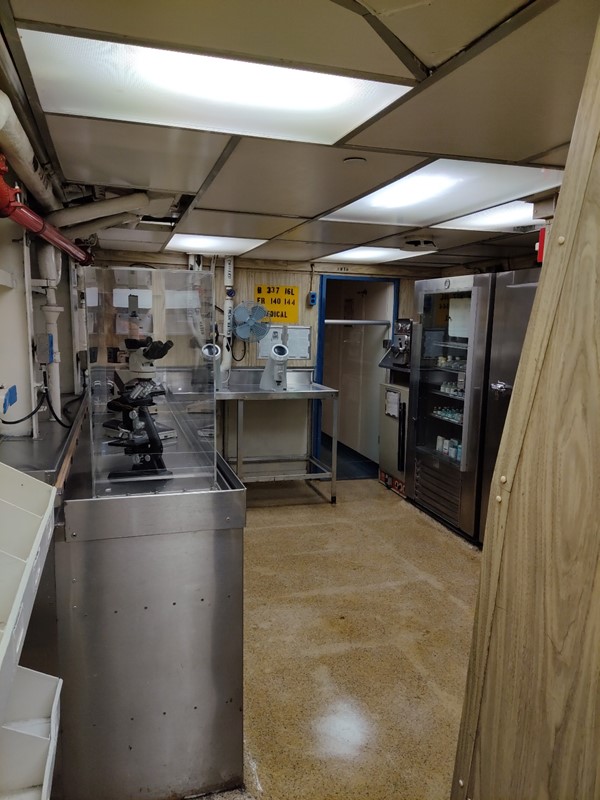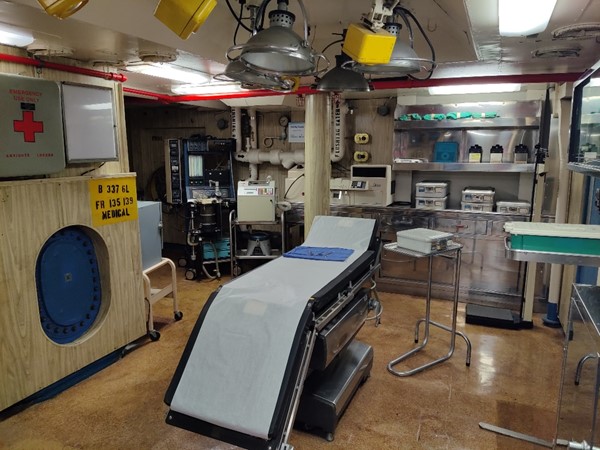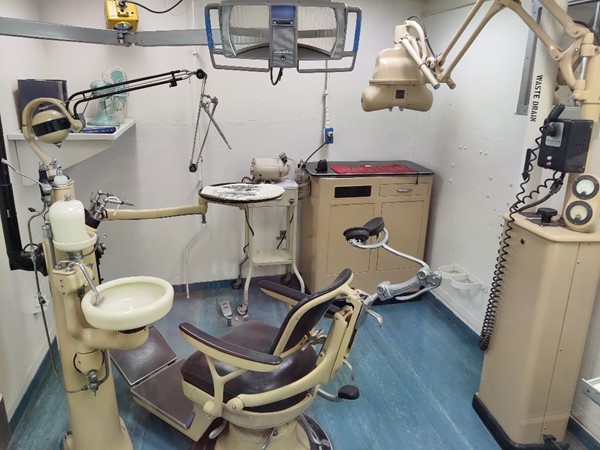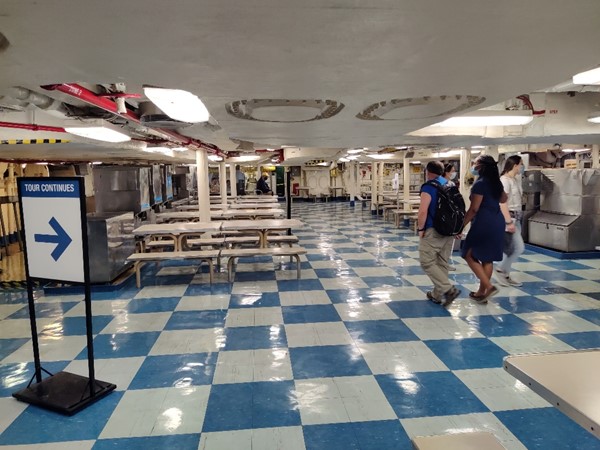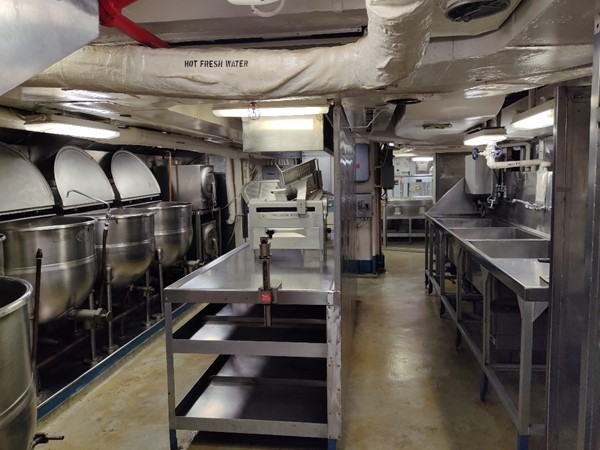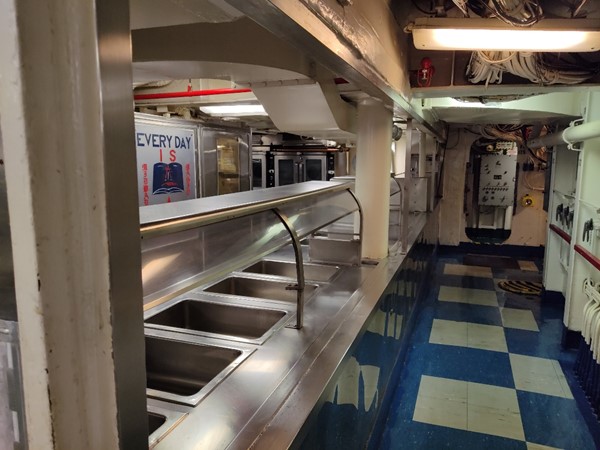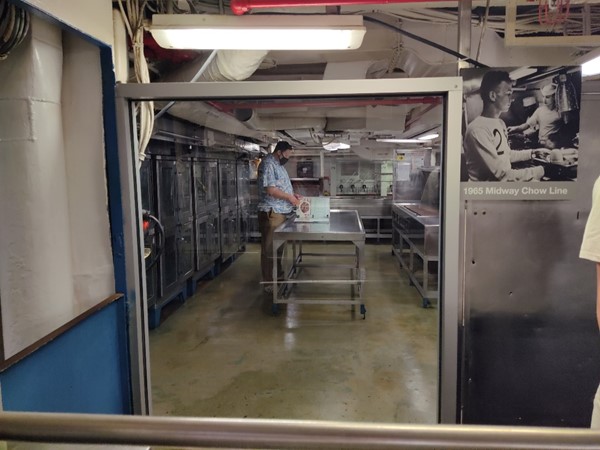 A great time on a beautiful day on the bay. And a lovely Fire Station on the way home: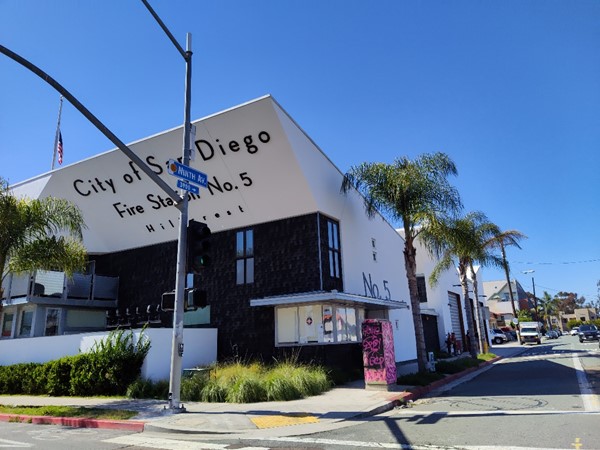 Hello, mid-century modern!
Lots of leftovers to work through….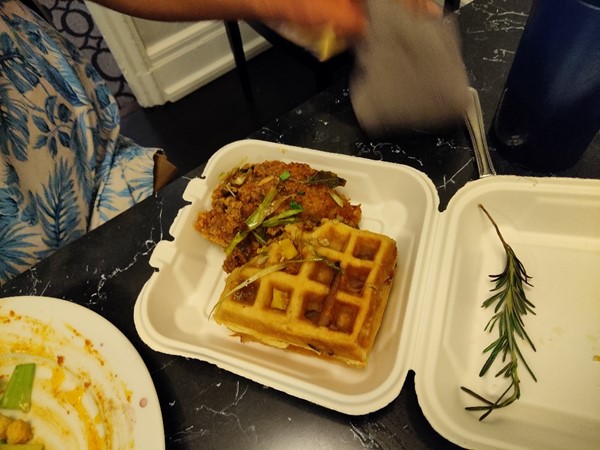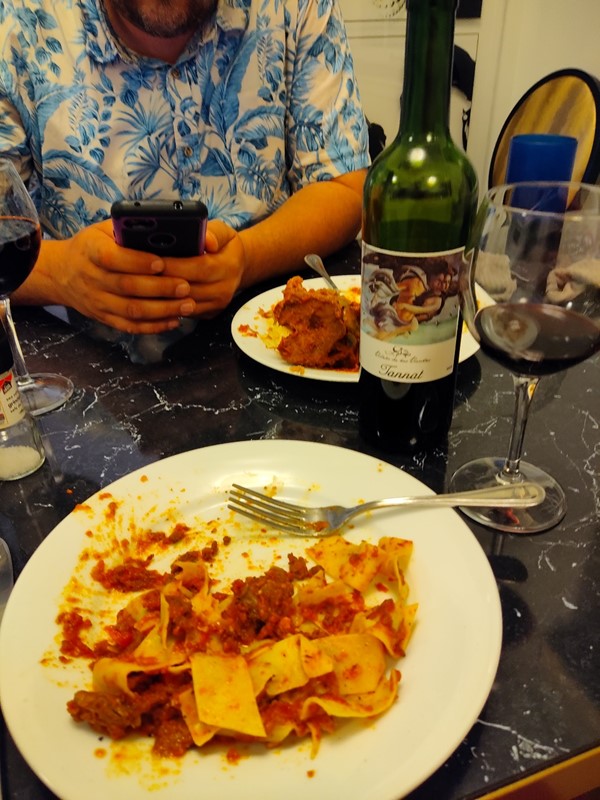 And I made little snack plates for when a friend from high-school visited – she used to live in San Diego, but now Alabama, but was back to visit daughter/granddaughter/ great granddaughter: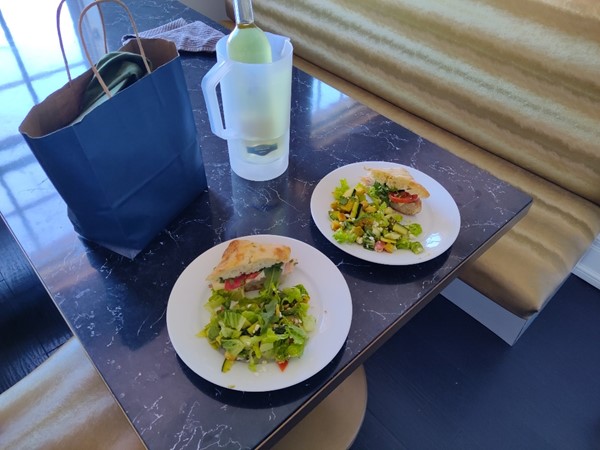 We were gabbing so much neither of us remembered to take a picture!
Before long, it was time to head home after a stop in the lounge, then onto the plane…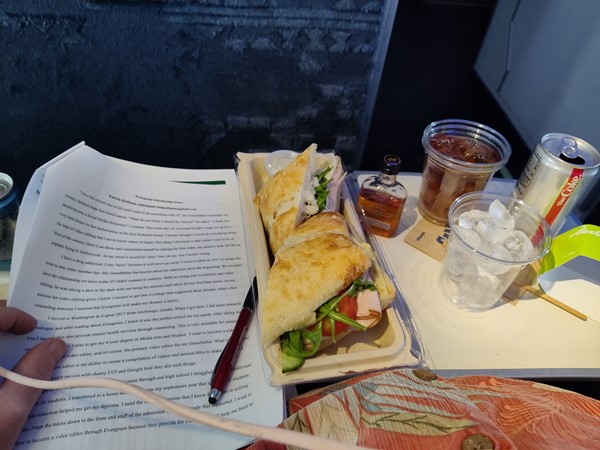 Continued the work I started in San Diego reading scholarship applications.
It was a fun trip that almost felt normal.
[? ? ?]
For more posts, click here.