Oh, the joys of more relaxed travelling…Indianapolis here I come!
I seem to have lost some of my packing skills: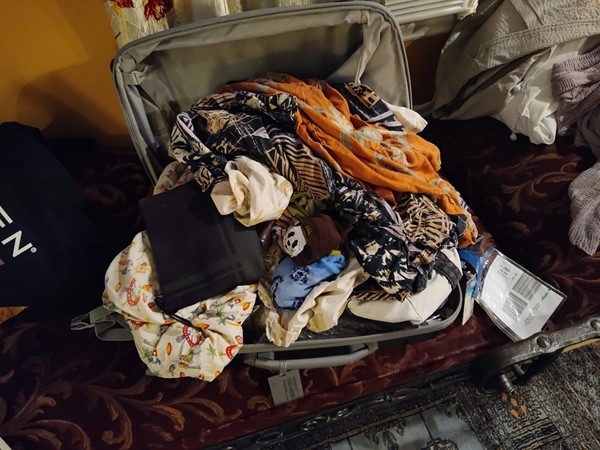 I have not lost my vacation day-drinking skills: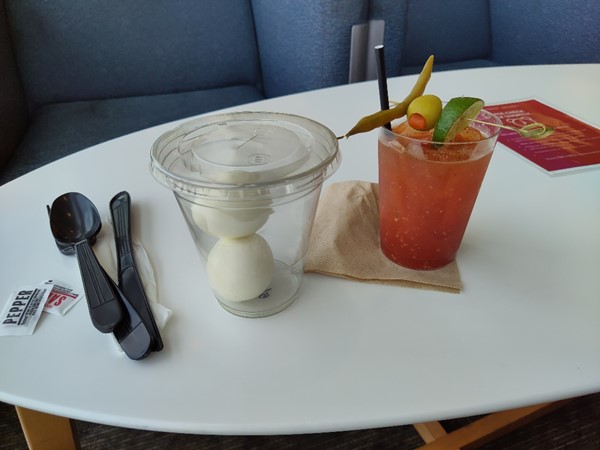 Notice there is also some protein to soak up the alcohol.
Sadly, the days of really cheap First-Class seats are coming to an end (probably why I have over 100,000 Elite Qualifying Miles this year), and Indy is never a cheap flight (captive market). But I'm in my usual seat, and my usual travel aloha shirt: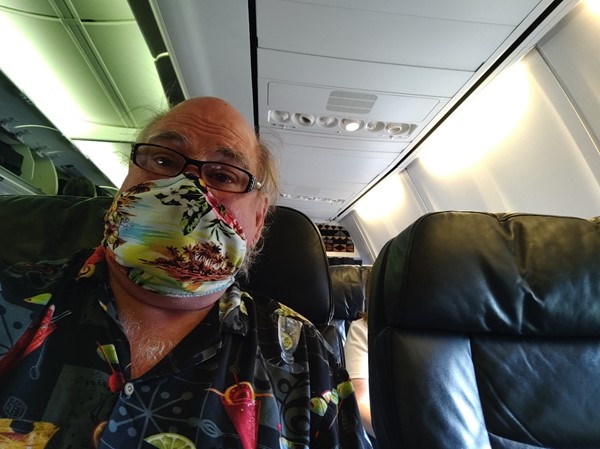 And the flight includes lunch: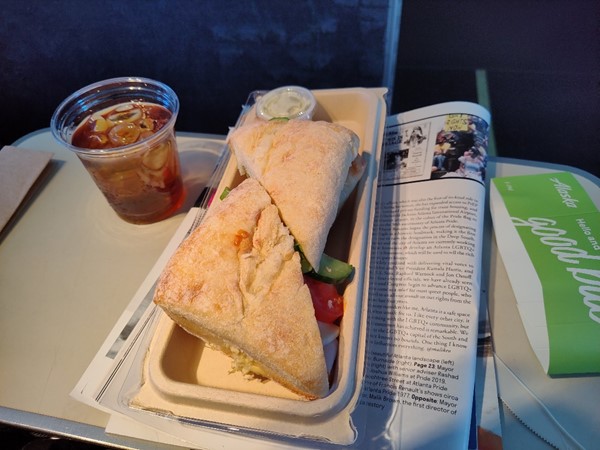 Joe and Lisa were at the airport to meet me and whisk me off to my hotel. We are all vaccinated, but they have three (Joe corrected me — it' two, just feels like twelve) cats, which I'm not vaccinated against. I'm staying at the Crown Plaza Downtown at the Old Train Station. Yes, this is not usually my budget, but I have a train car suite – which I was expecting to be in the basement, but it was on the second floor. The have 13 converted cars that stand on their original tracks.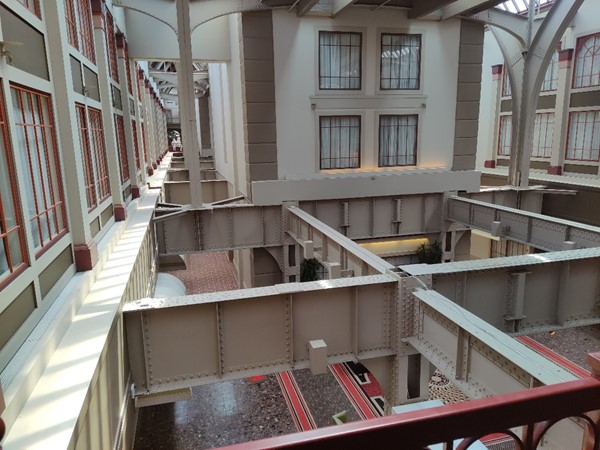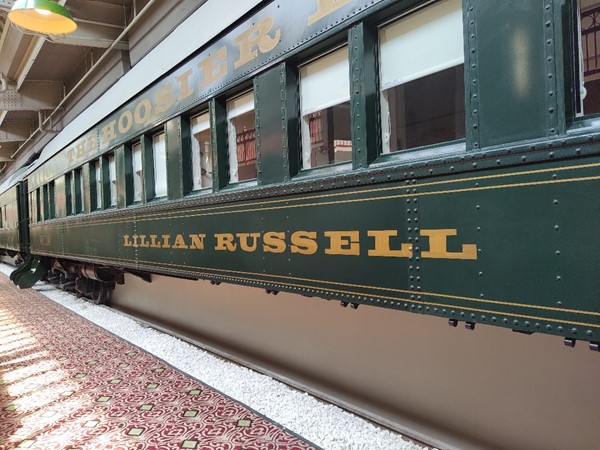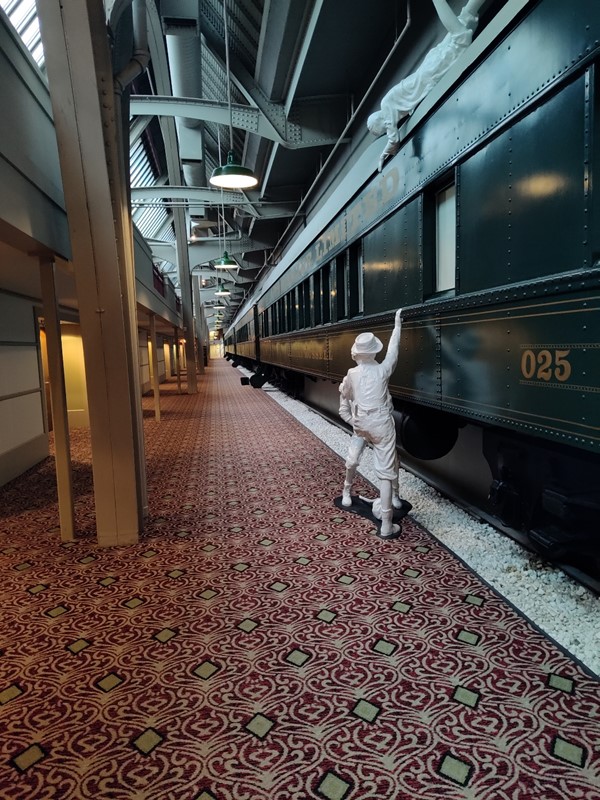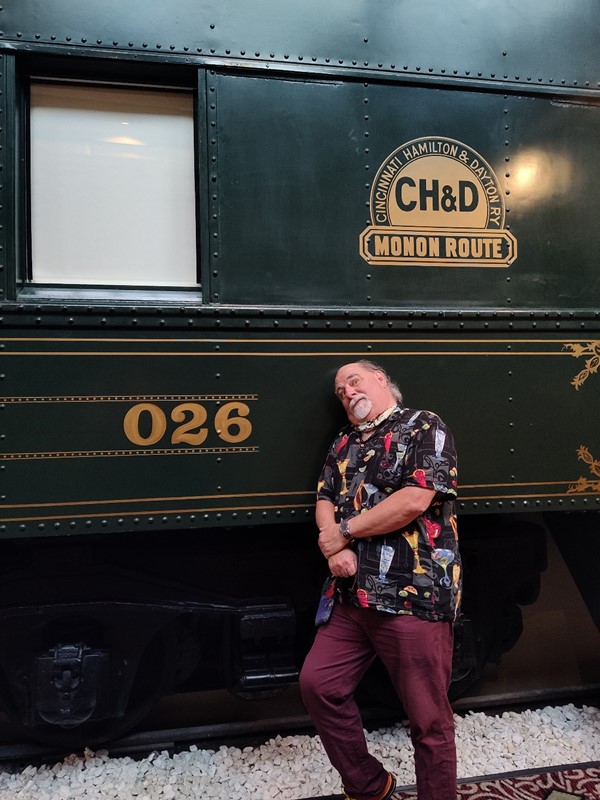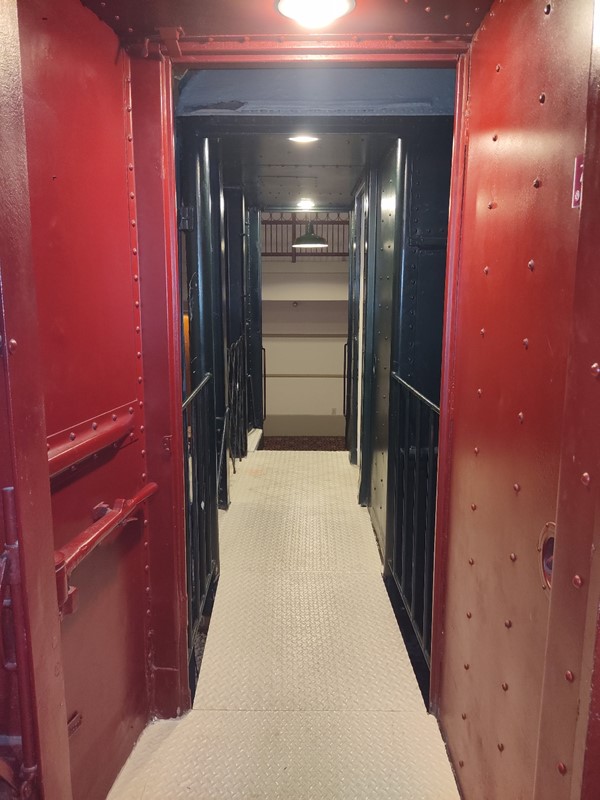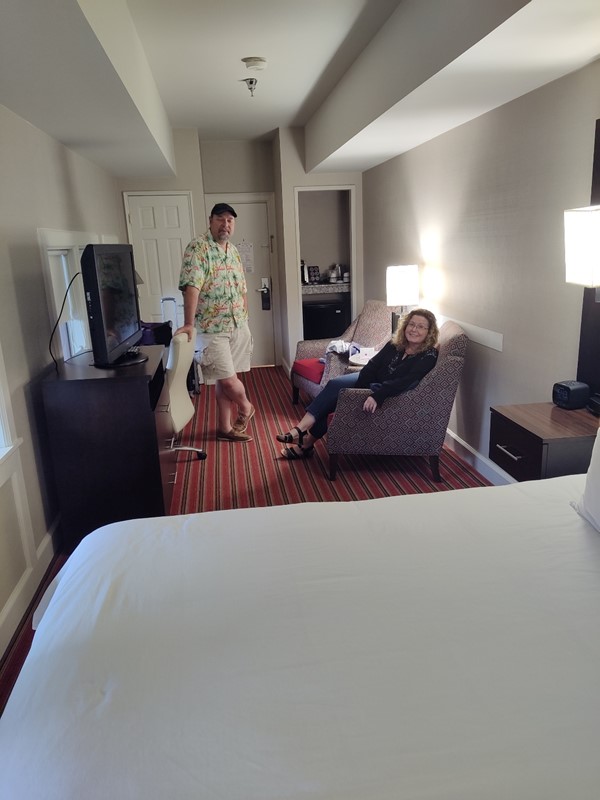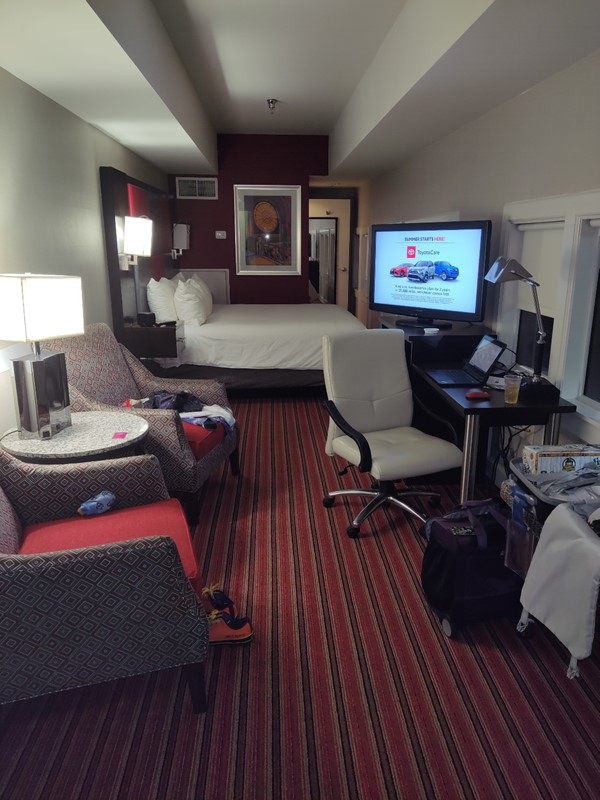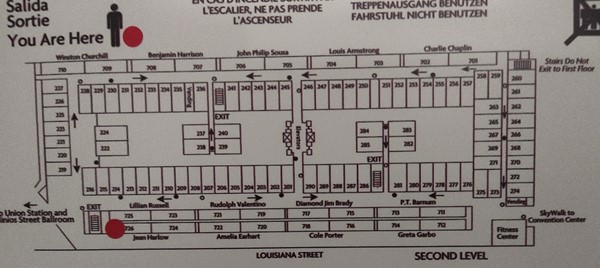 More photos later since we are off to dinner at La Margarita, which turns out to be their first night of indoor seating: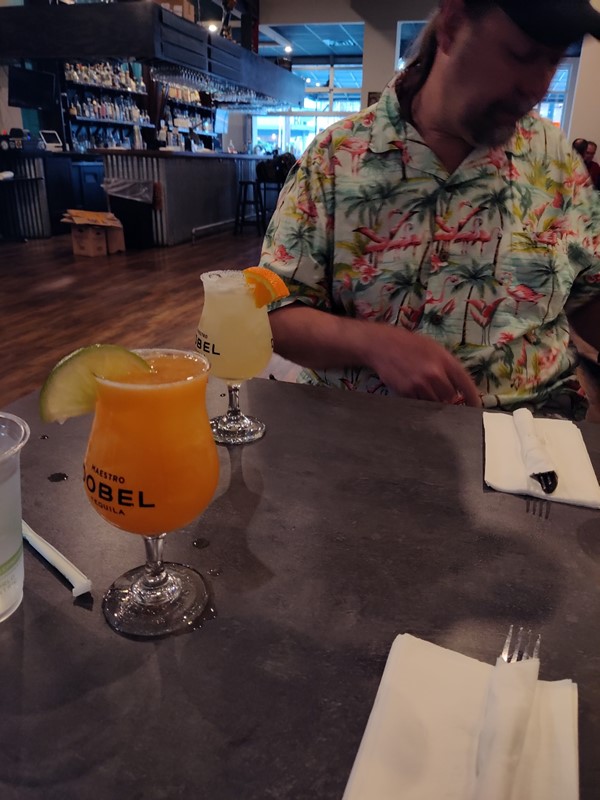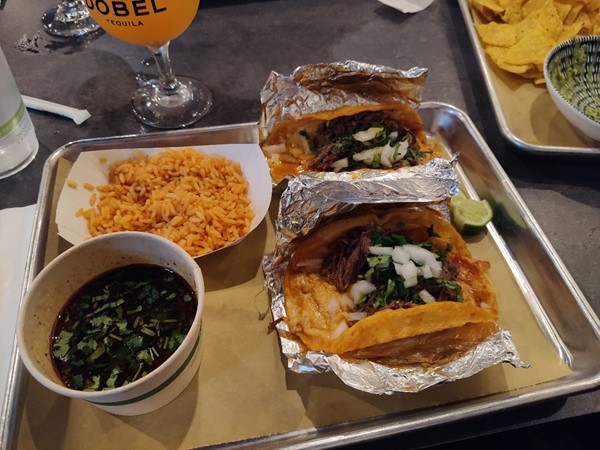 Barbacoa tacos with dipping broth, think Mexican French Dip.
On our way to our next stop, we passed the World Headquarters of White Castle – the burger place: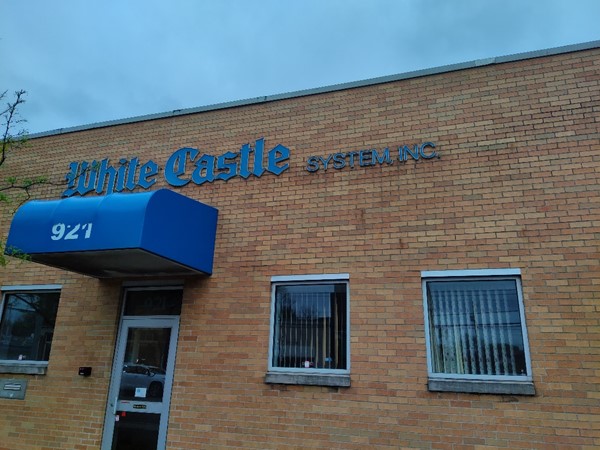 Next up was a Tiki Bar that is a favorite of Joe's – who has a Tiki Bar in his basement. The Inferno Room: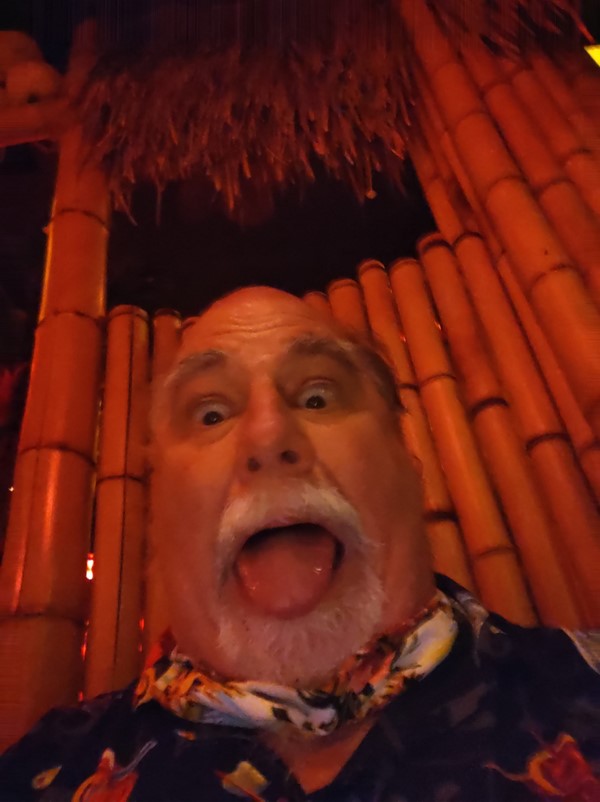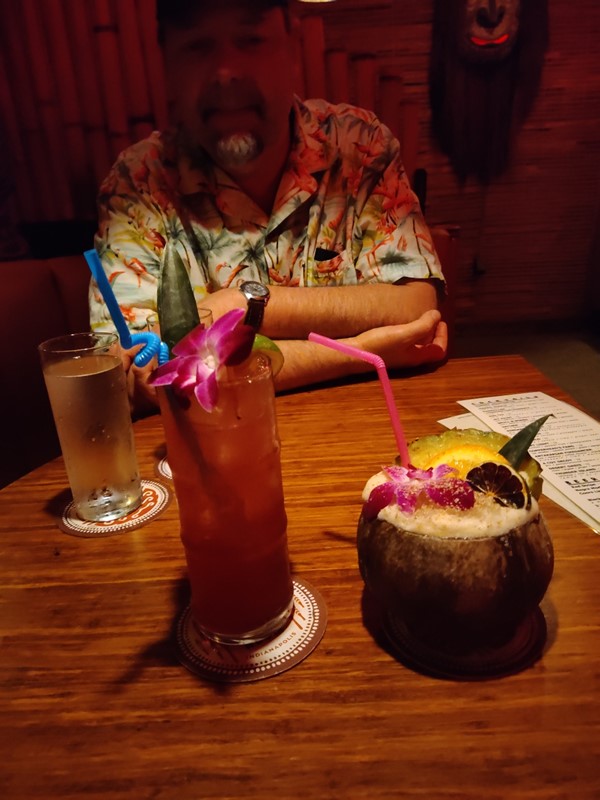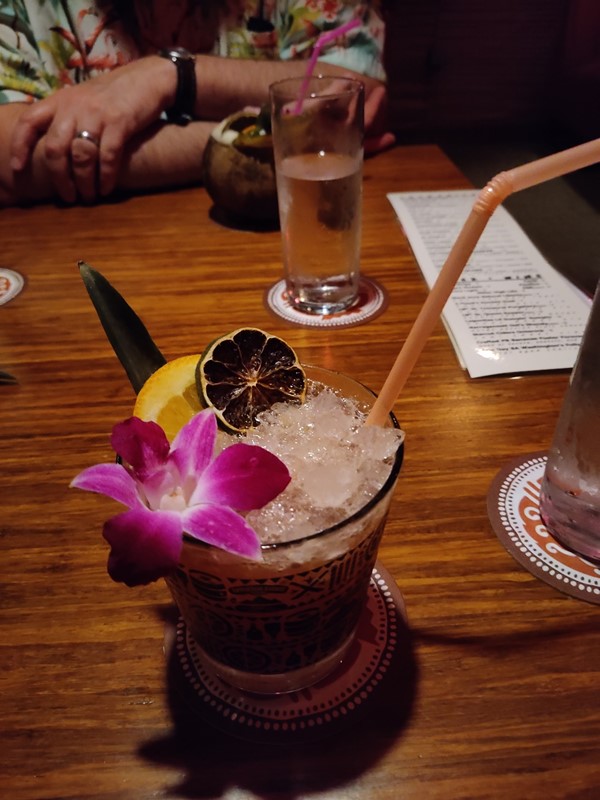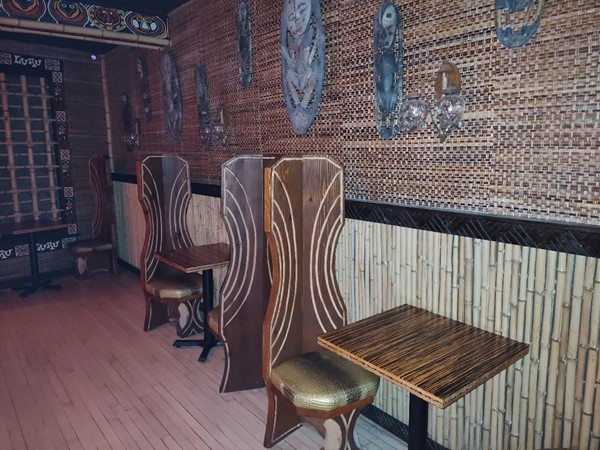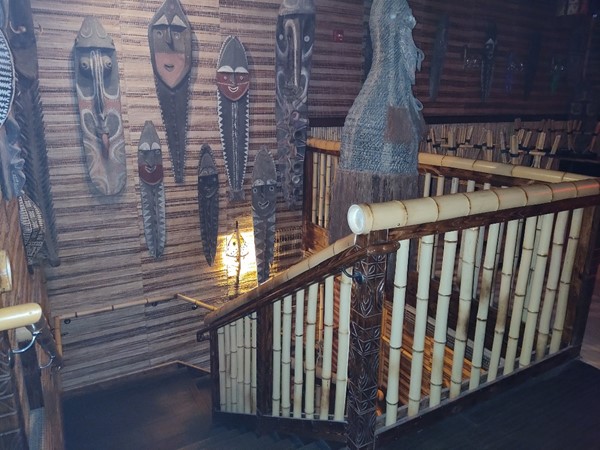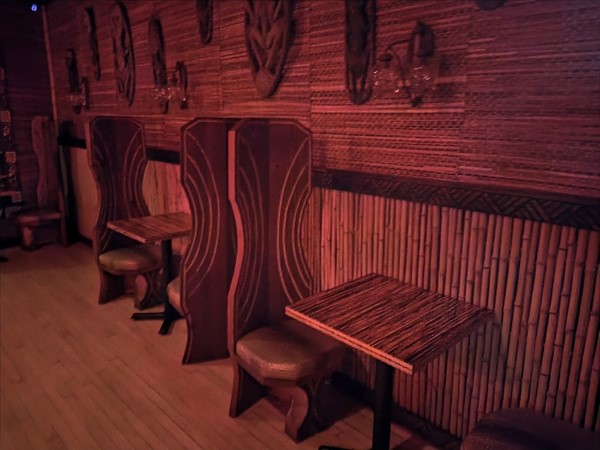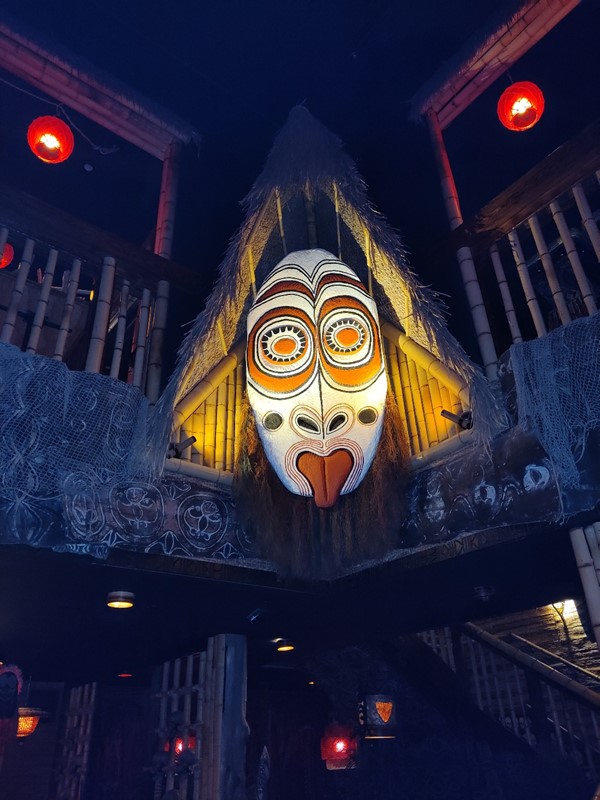 The next found Joe and I at Shapiros – the famous Indianapolis Jewish Delicatessen.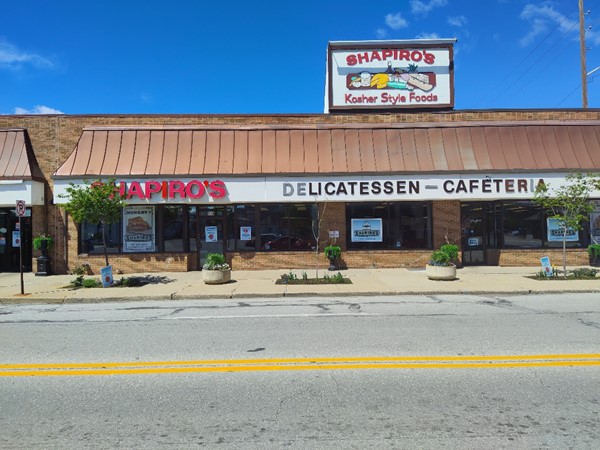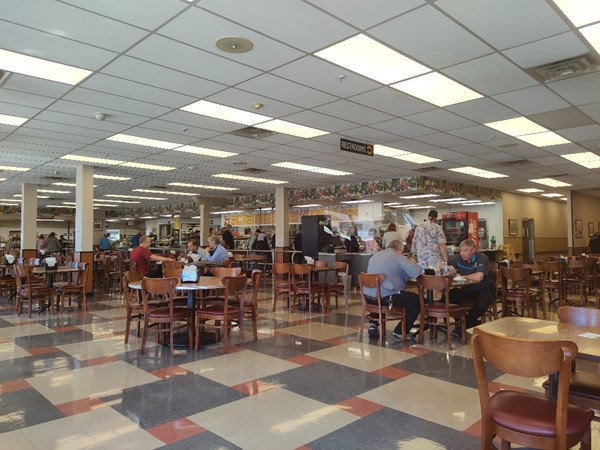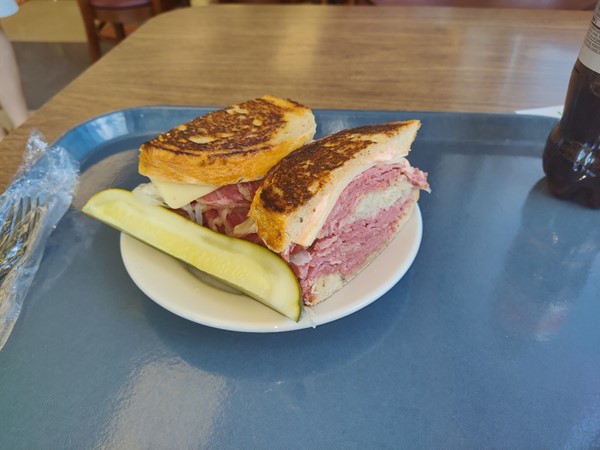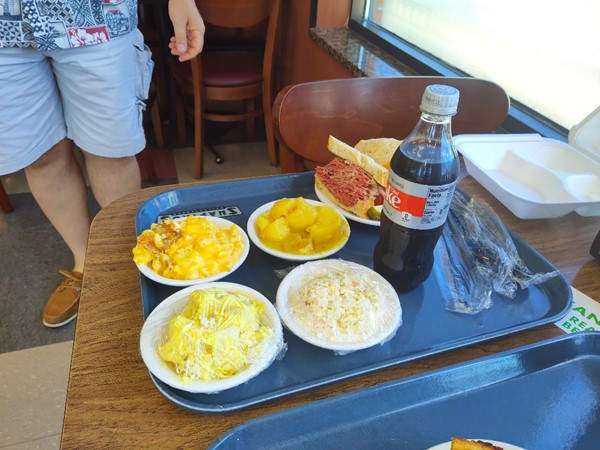 I had a Rueben; Joe had a bunch of stuff so he could take lunch home to Lisa.
Home for Joe and Lisa includes a Tiki Bar in the basement: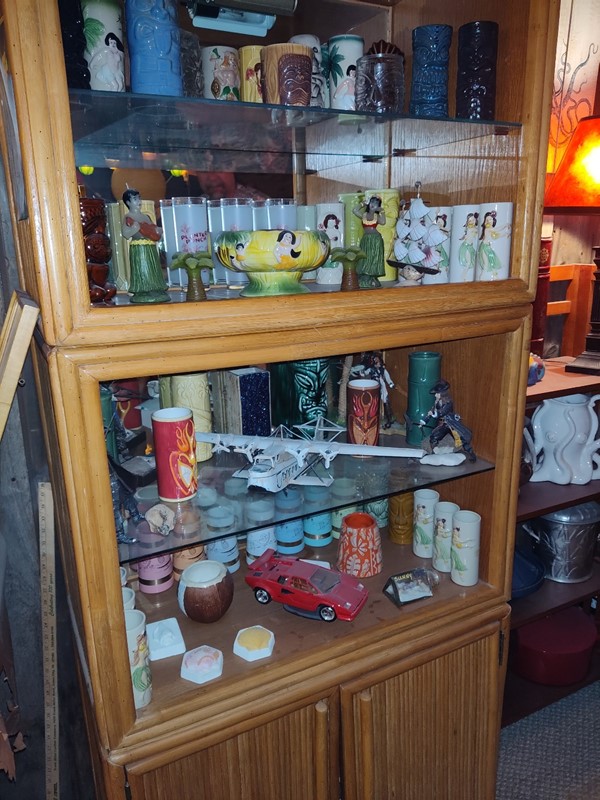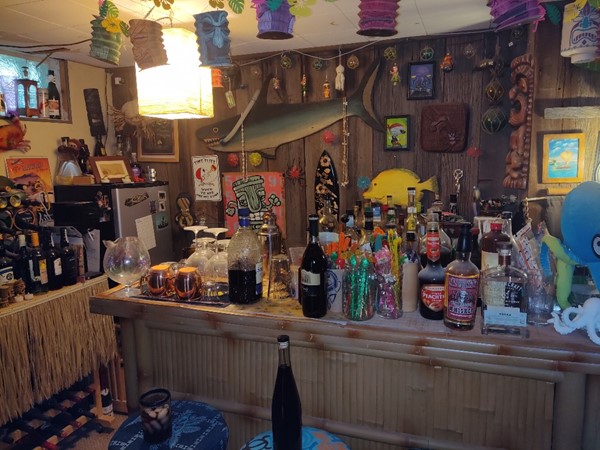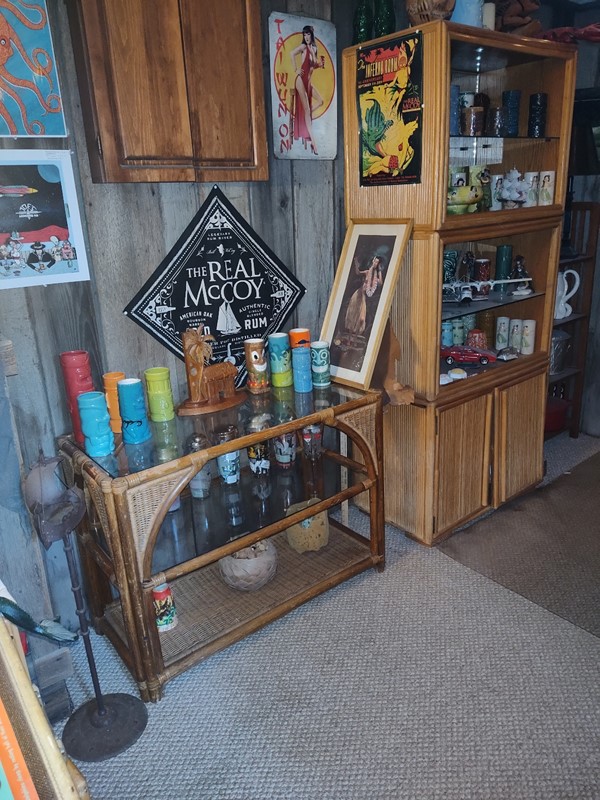 The next day, Joe and I explored the old train station, now an event center attached to the hotel: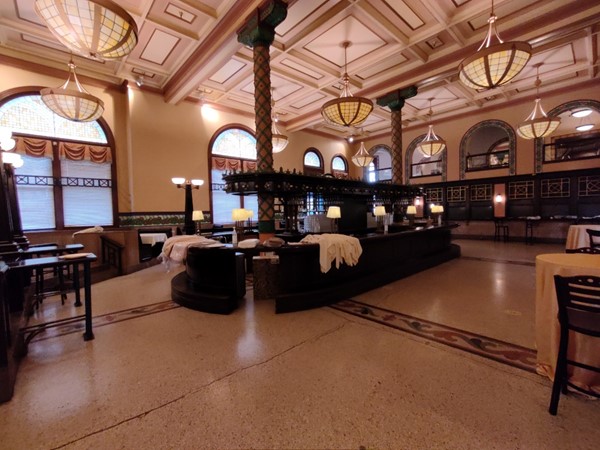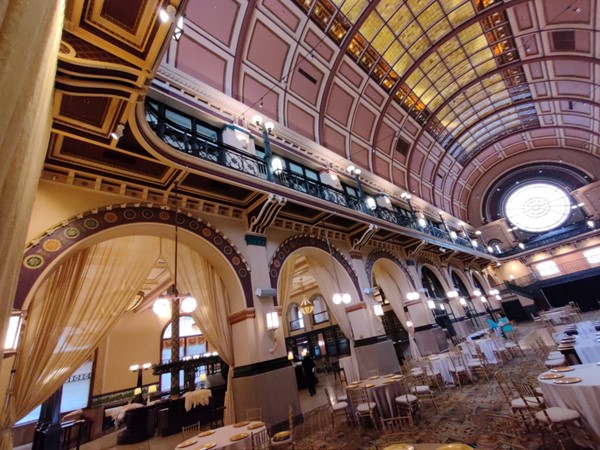 Here are some shots of the hotel, which is built in the old train shed – hence, train cars on the second floor: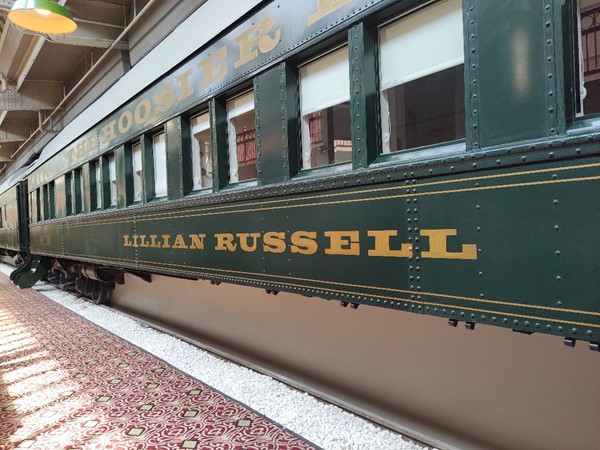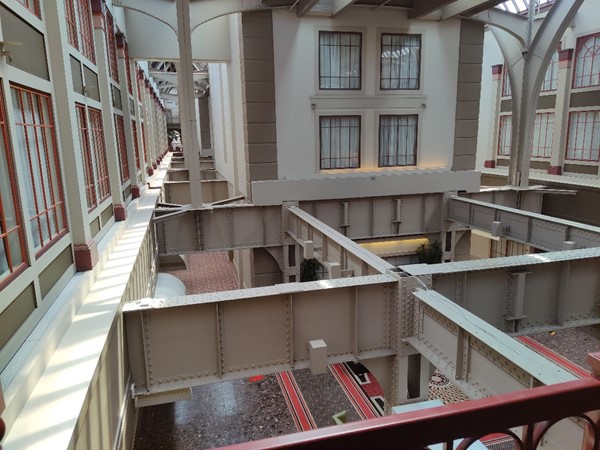 They were setting up a wedding for 300 socially distanced people the next day.
Which begged the question, where is the current Amtrak station. Close by, on two remaining tracks through the train shed…and a seriously depressing place above a combined with a sketchy Greyhound/Bolt terminal.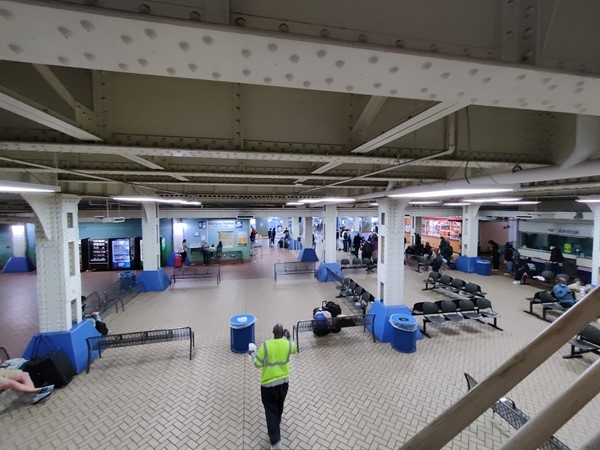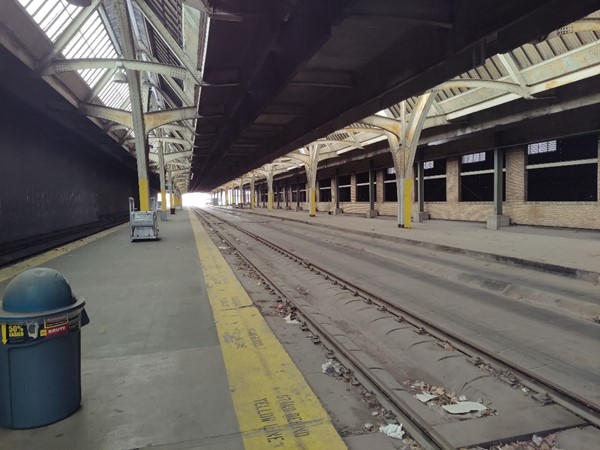 On a whim, we decided to drive over to Beech Grove, a major Amtrak refurbishment center for their rolling stock: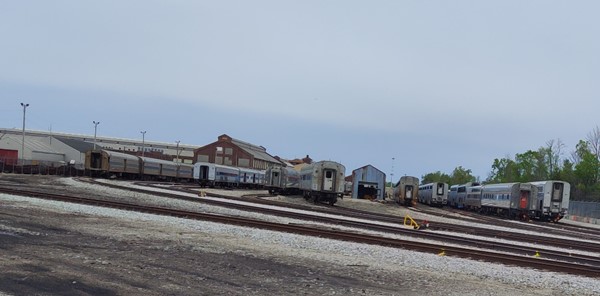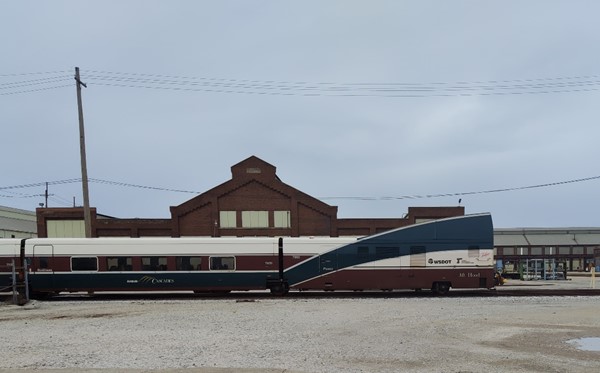 And some of the new Midwest higher speed cars: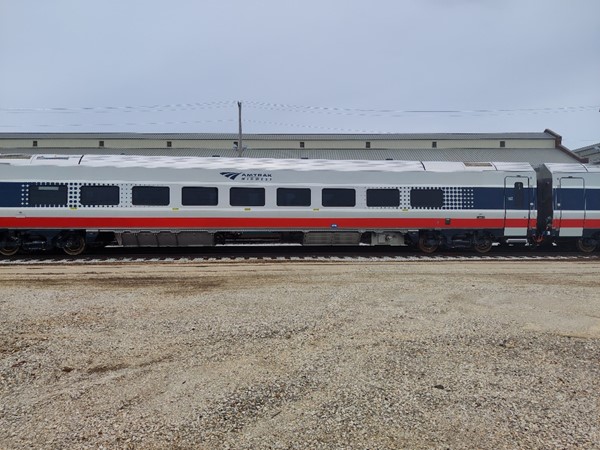 Off to pick up Lisa for a tour of New Fields, formerly known as the Indianapolis Art Museum.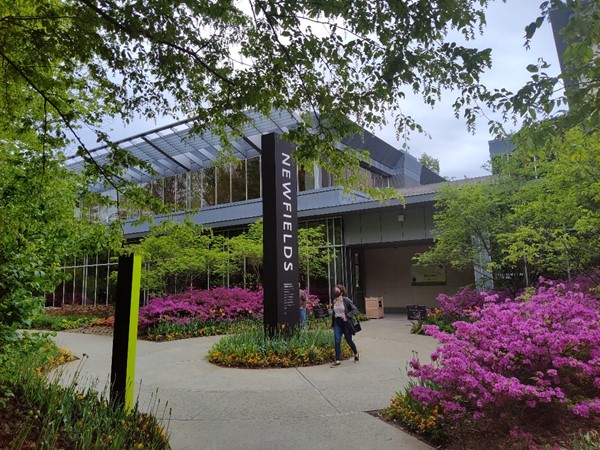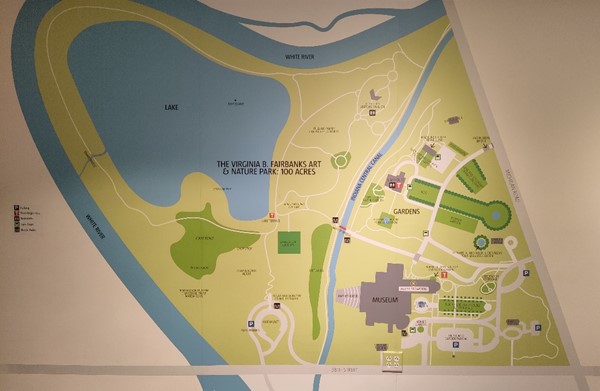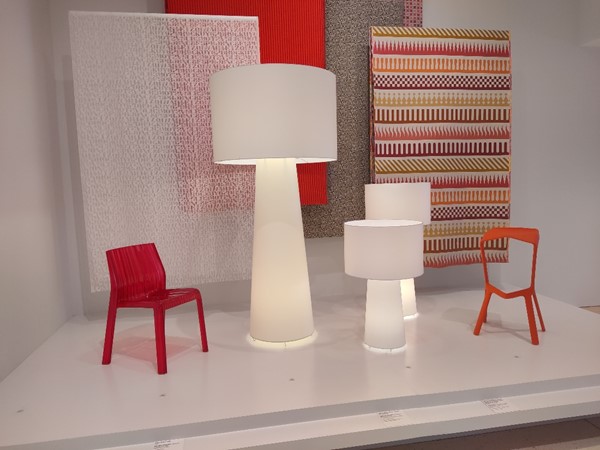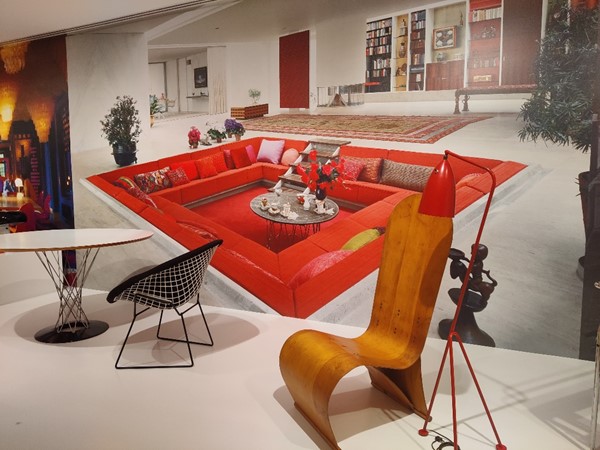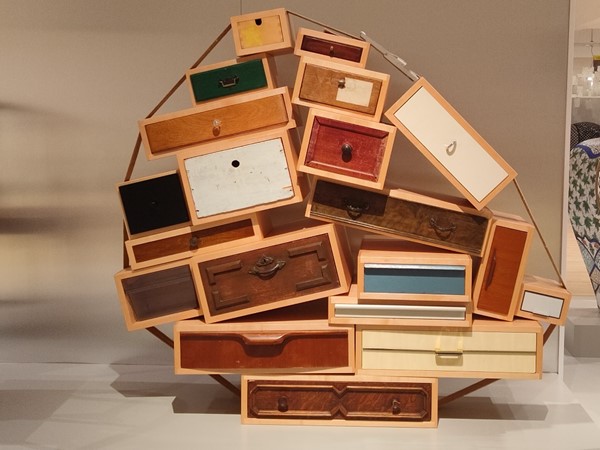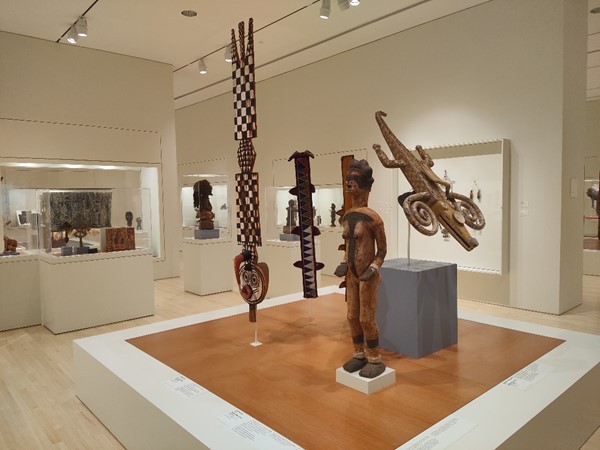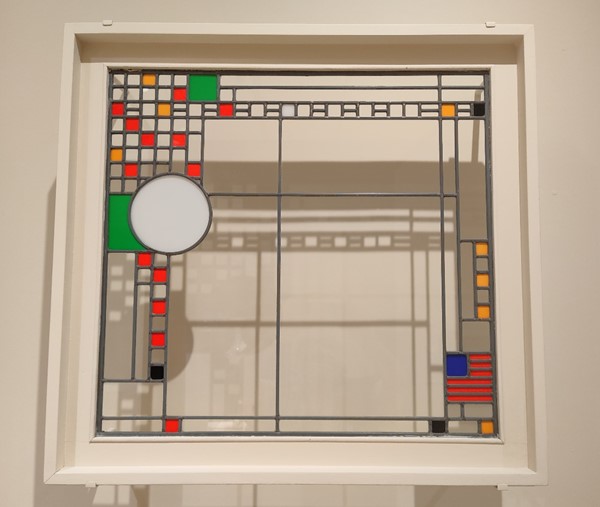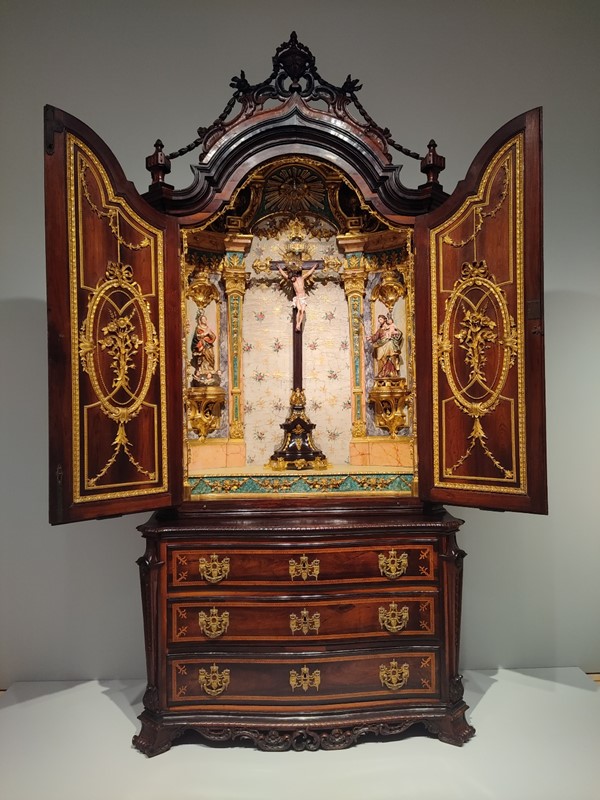 Dinner was at the Root and Bone: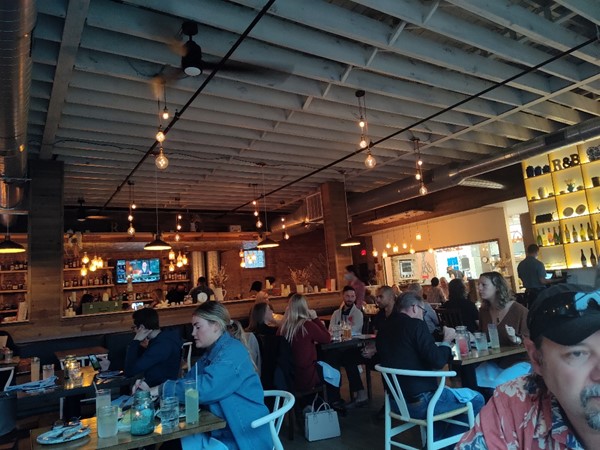 Apparently, I don't pack any better on the way home: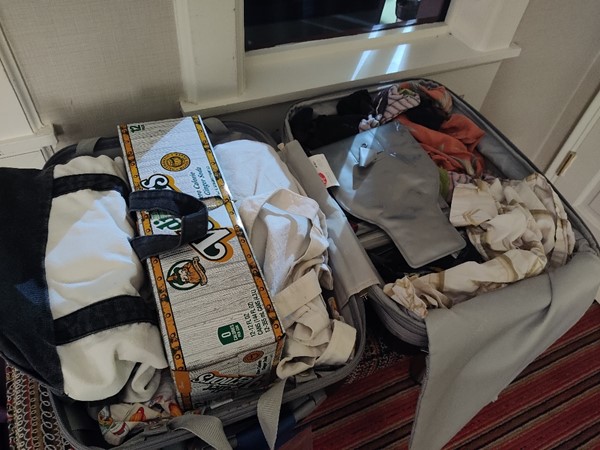 My final morning/afternoon, since I had a late afternoon flight, a stop at an Antique Mall (Midland Arts and Antiques) on the way to the airport.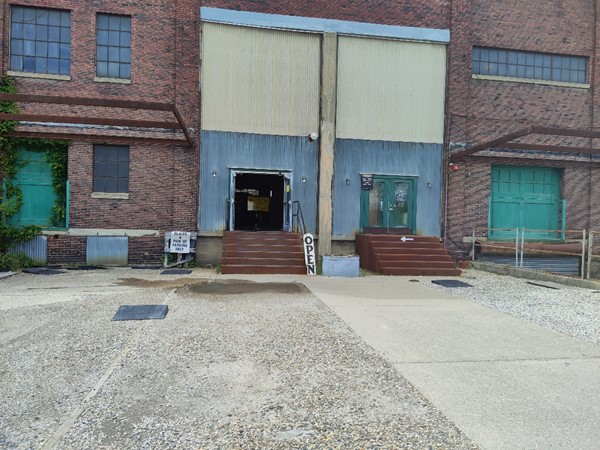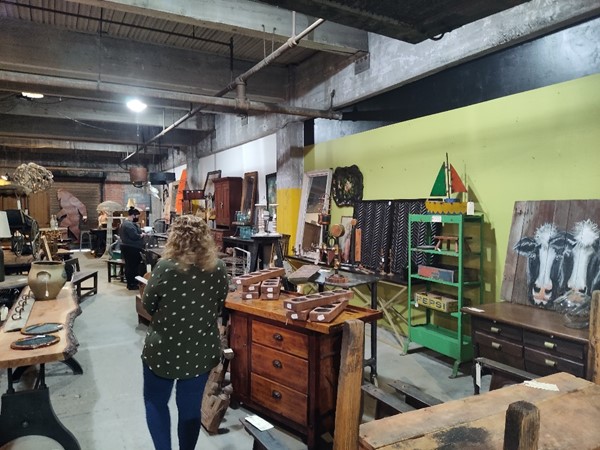 I actually got out without buying anything! Just as well since there was no room in the luggage.
Off to the airport, where there are cars on display, and a branch of Shapiros: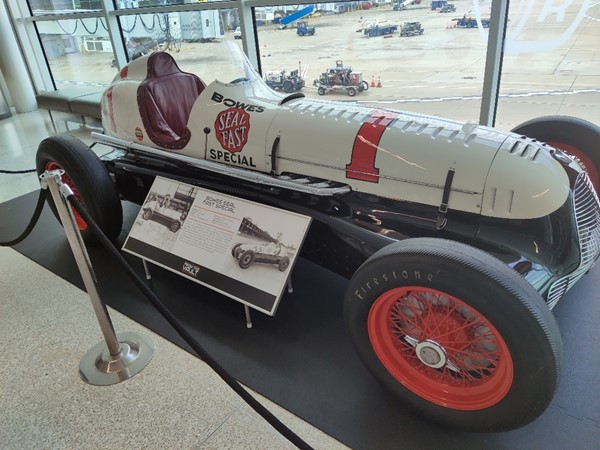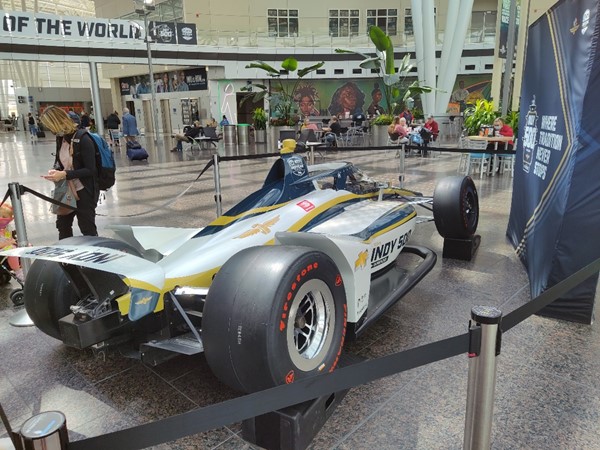 Other random thoughts: it was Indy 500 season, so there were white Corvette Pace Cars all over town, and my hotel was filled with early 20-something seriously fit young men – all staying at the hotel. Turns out it was Spring League held at Lucas Field, which is also connected to the hotel via skywalks. It's like the Elite Pro D Football Camp. There are 8 teams, times 50 players – even doubled up, that is A LOT of rooms. Guessing they didn't pay what I paid for my suite, which was cheaper since we are still in a pandemic. Godsend for the hotel with no conventions happening.
Well, that's the trip. Indy was FUN!
[? ? ?]
For more posts, click here.