When you find airfare to San Francisco for $258, roundtrip, in First – book it!
Had the pleasure of seeing one of Alaska's latest livery in honor of the United Negro College Fund: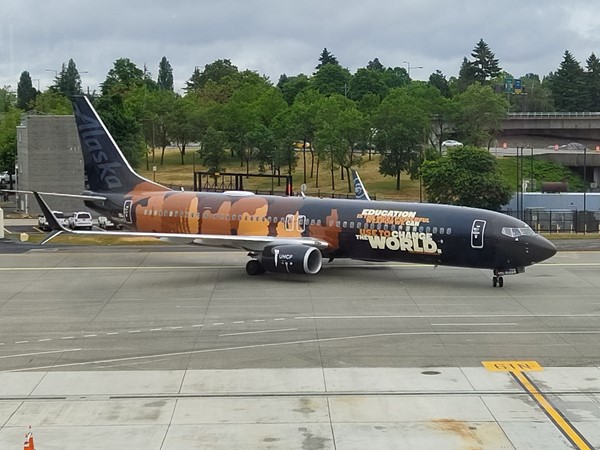 Had my usual Caesar, eggs, and yoghurt in the Lounge before heading to the gate. Let me tell you – TRAVEL IS BACK!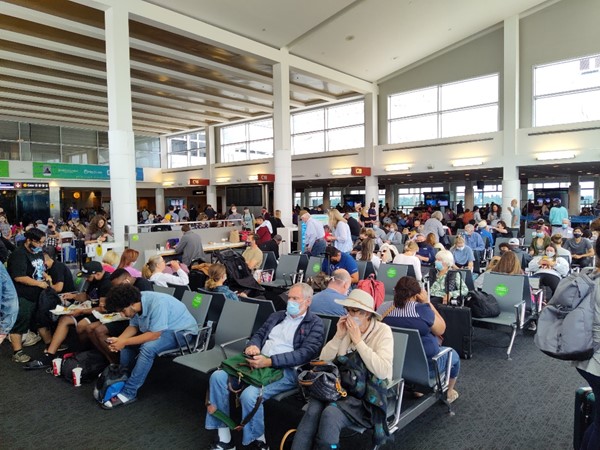 But at least I'm in First: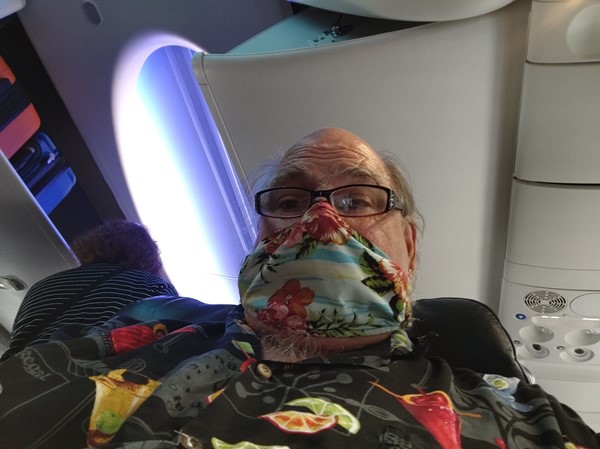 And this was waiting for me at SFO: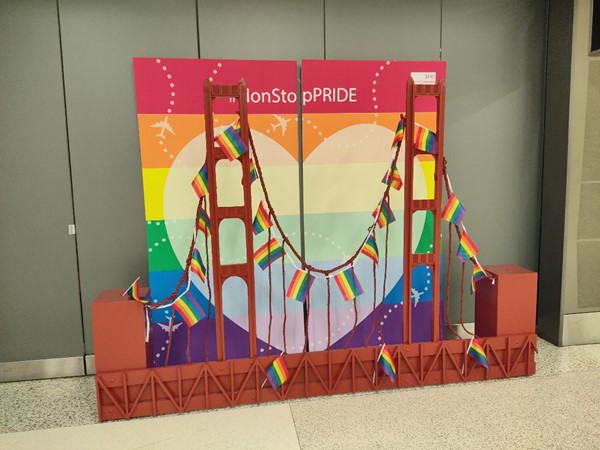 Decided to Lyft into the city to save my steps for the hills of San Francisco.
When I booed this trip, I was going to be at the WorldMark San Francisco, but I got a call the Friday before my departure saying that they had moved me to a different Wyndham property several blocks away. Apparently the WorldMark's elevator hasn't been signed off on yet. Here are shots of The Canterbury, where I am staying: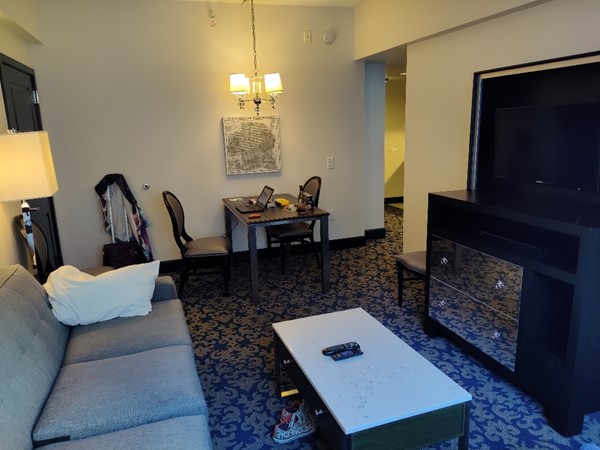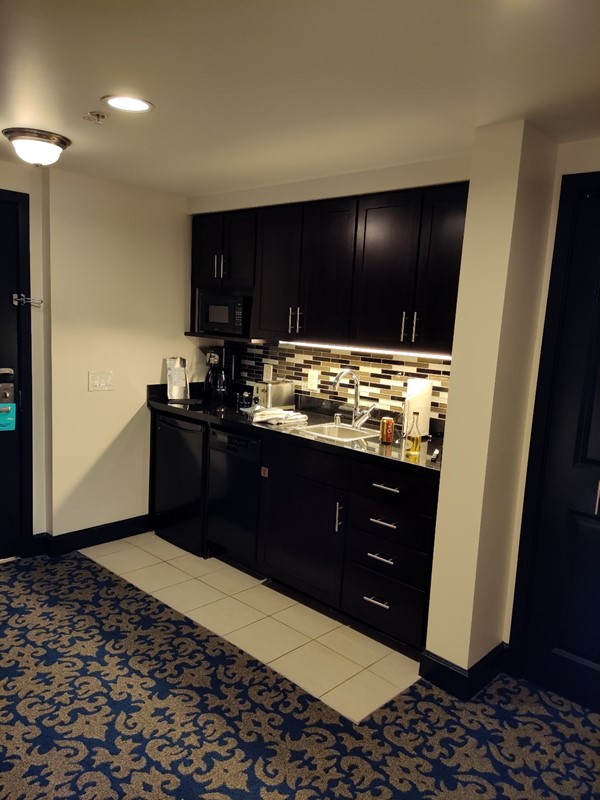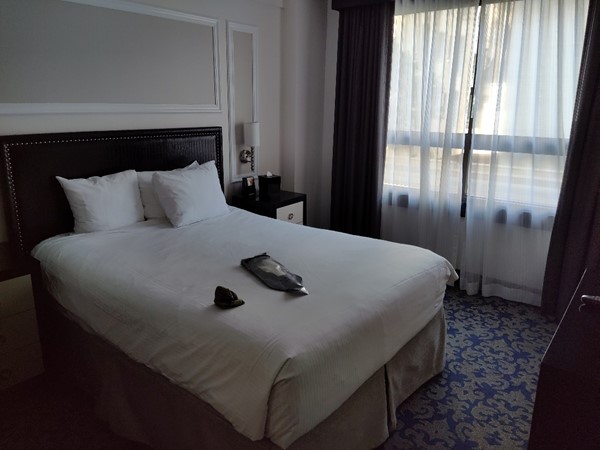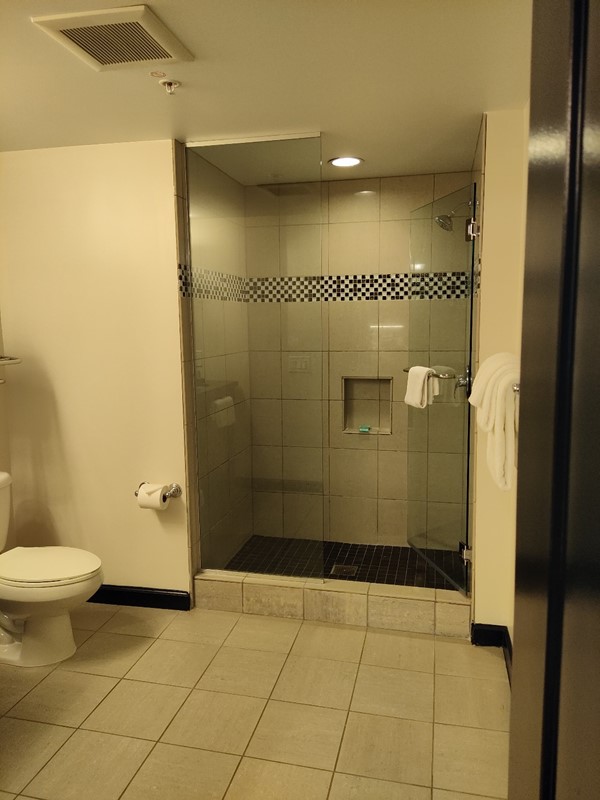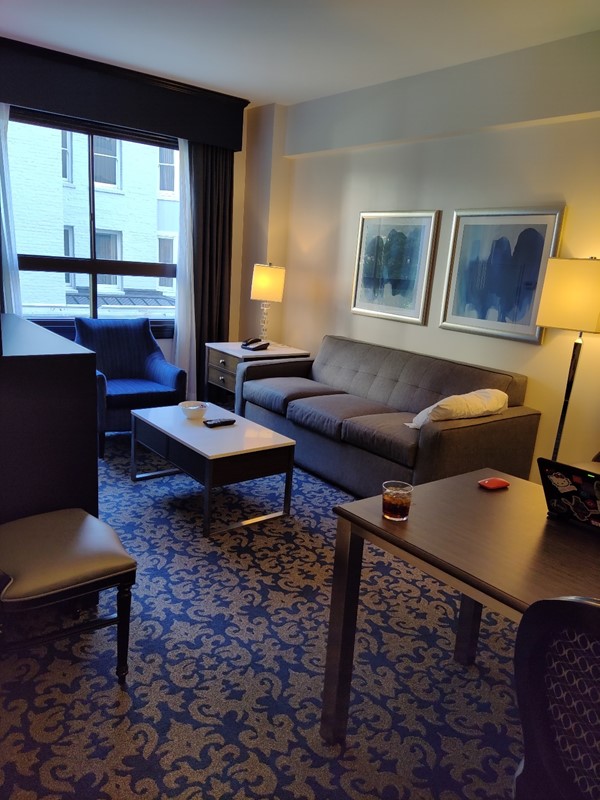 Not much of a view since I'm on the second floor…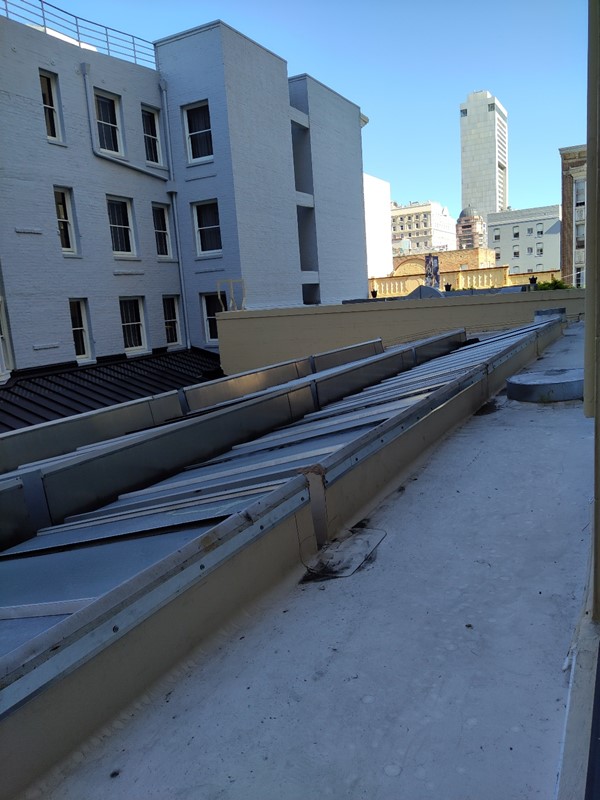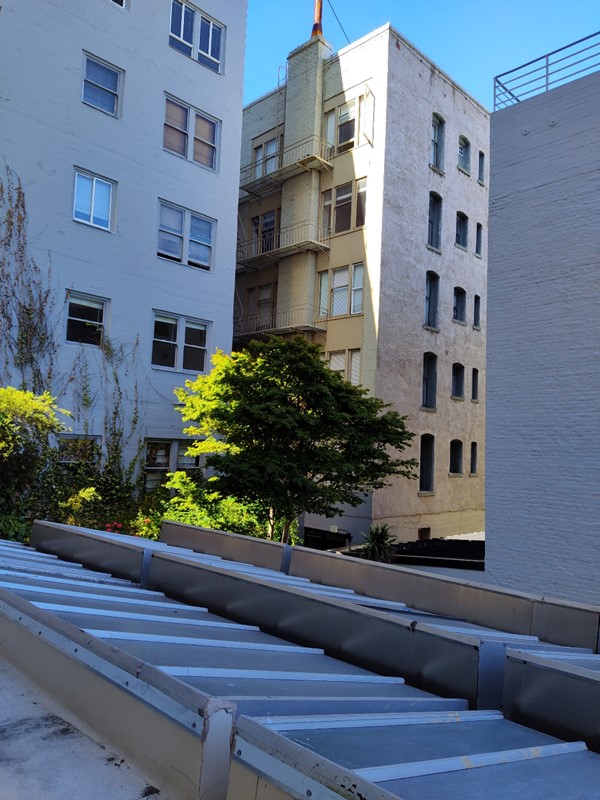 Overall, think the units are a little larger than WorldMarks.
Threw down the bags and ordered booze to be delivered:
Not sure how they can make any money with a delivery that far, but I'll take it!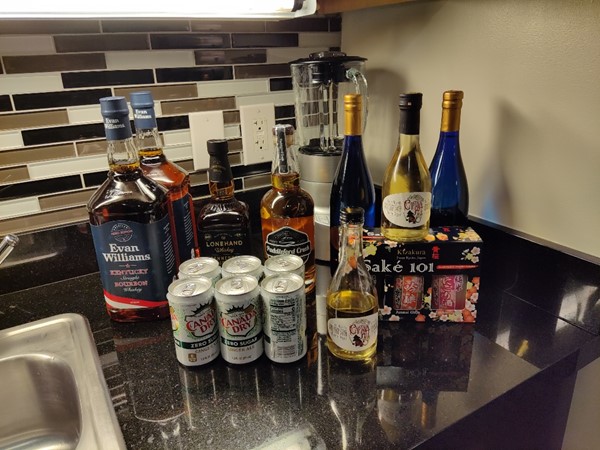 The stuff to the right is stuff I brought with me to give away.
Part of the trip is to see friends, with Alicia and her stepdaughter Maggie (sounds weird to say it that way) for dinner at one of my favorite hole in the wall sushi restaurants – Maru Sushi.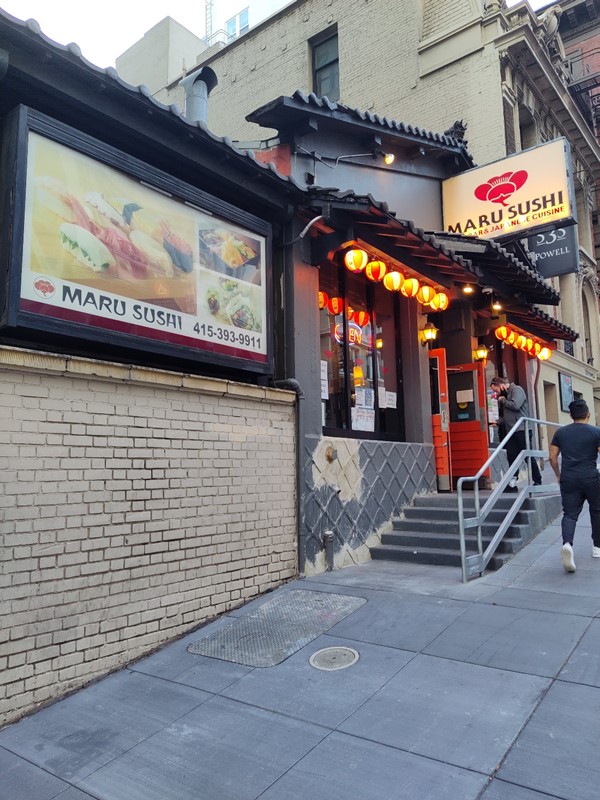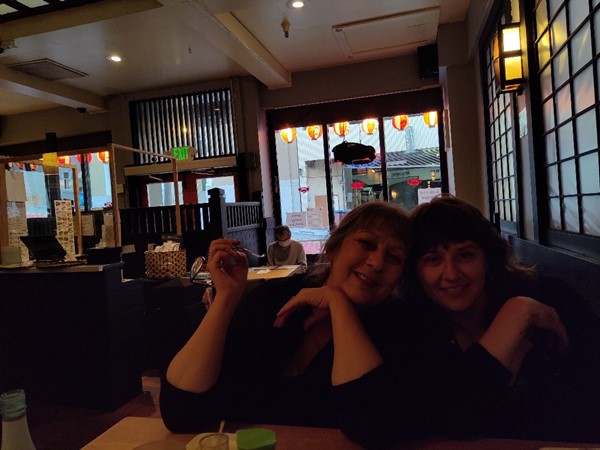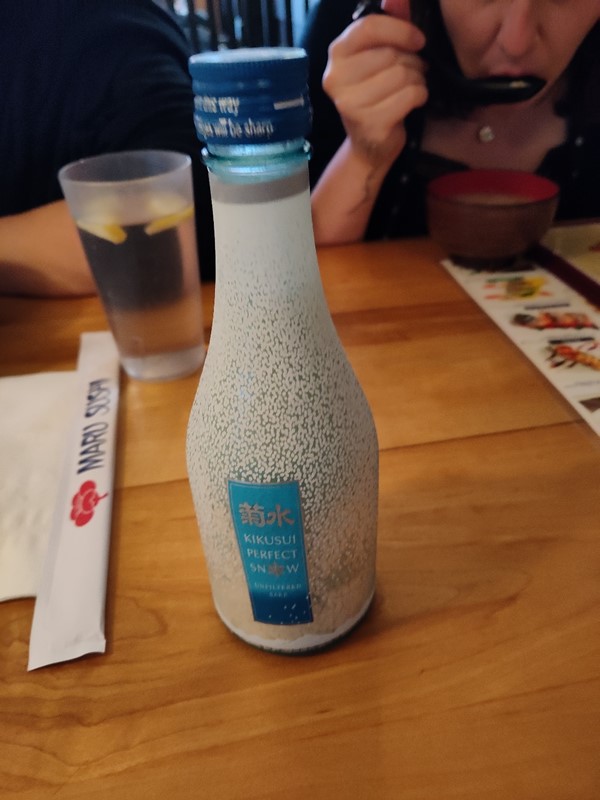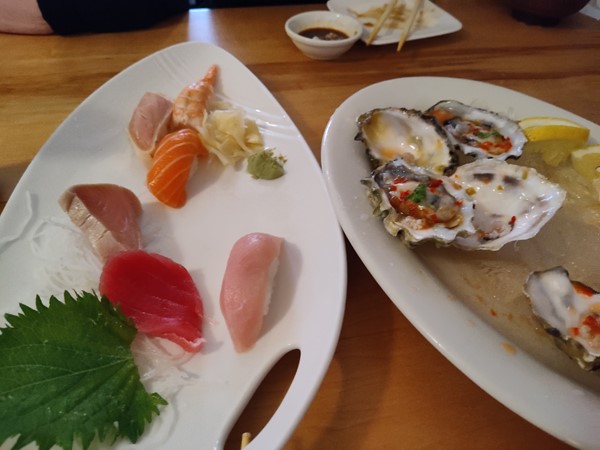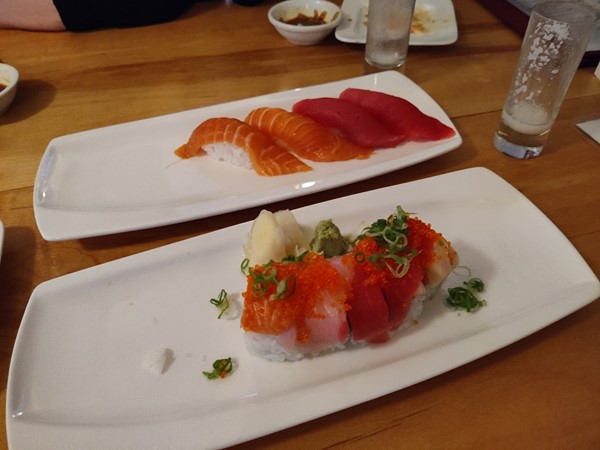 Yes, the rest of the post is mostly food.
Checked out a new place, David's Delicatessen: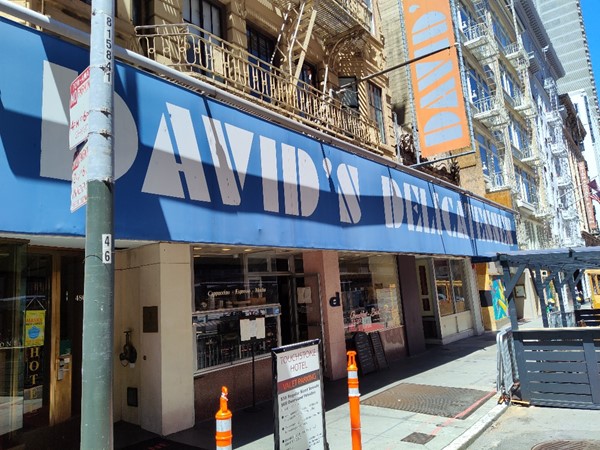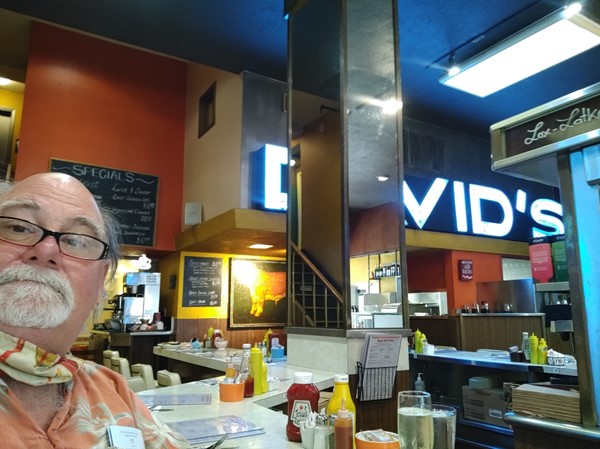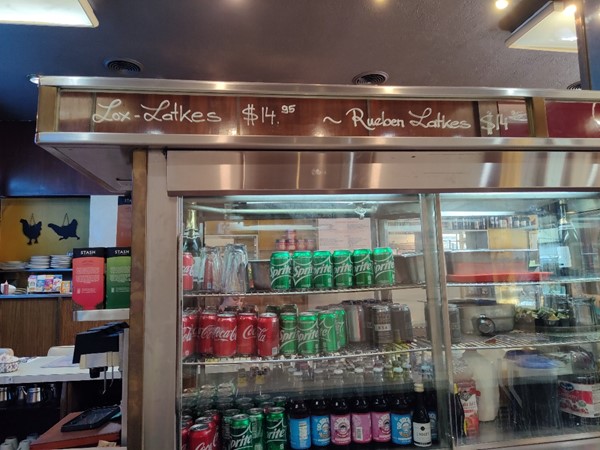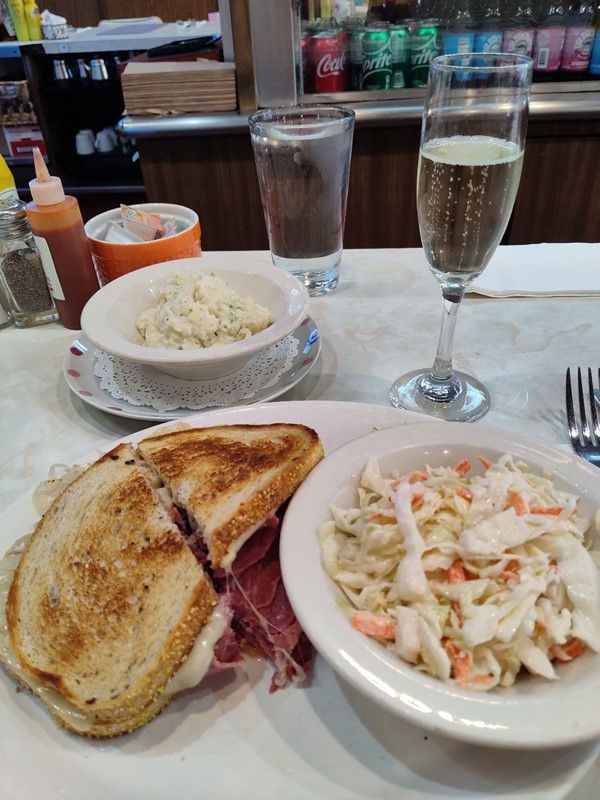 I ordered the Rueben and a split of sparkling and was torn on the potato salad or the cole slaw, so he brought me both. And that split – they were out of the small bottle, so he just kept filling up my glass from the big bottle. I took half of the sandwich and sides home. I'll be back!
Found this sign walking around: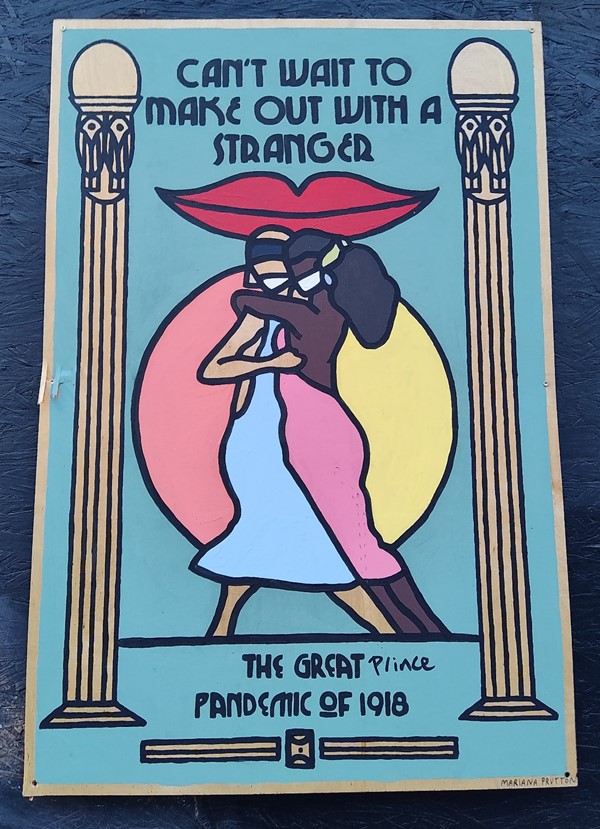 Dinner was courtesy of some food delivery coupon I had – from L&L Hawaiian. Had the Kalua Pork and Mac Salad with Pork Saimin.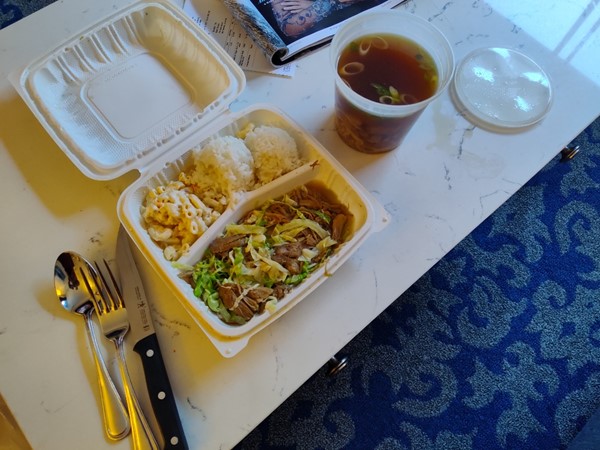 Found some other interesting business in the neighborhood – an Antiquarian Bookstore (Argonaut):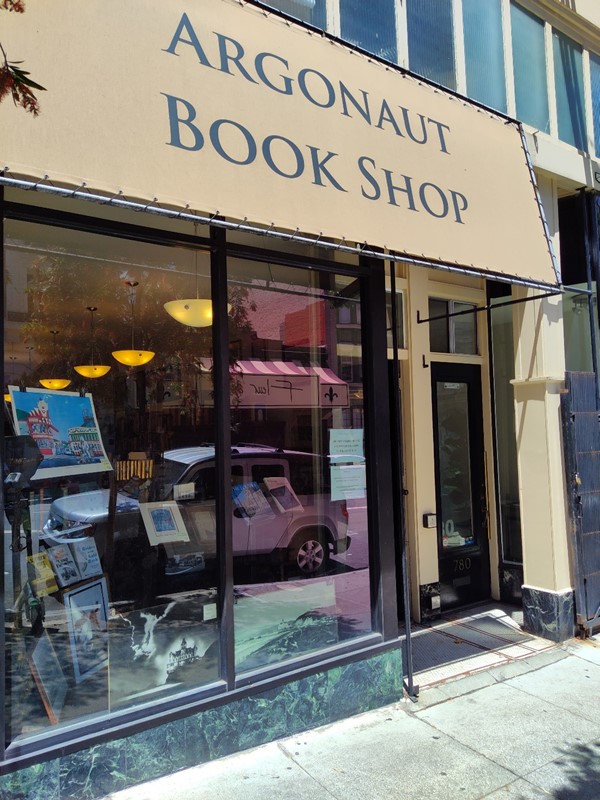 And a decent bodega (Sutter Fine Foods) with a great selection: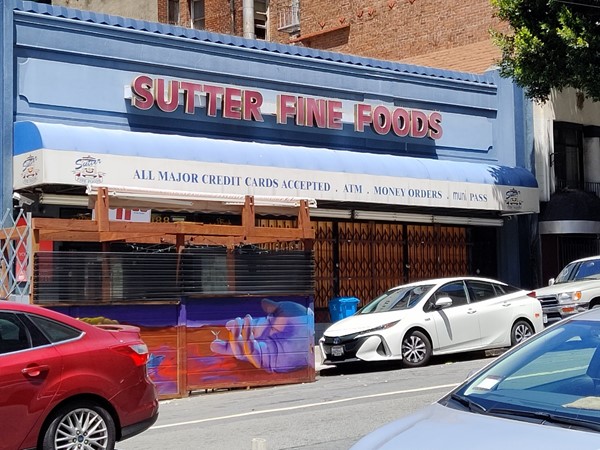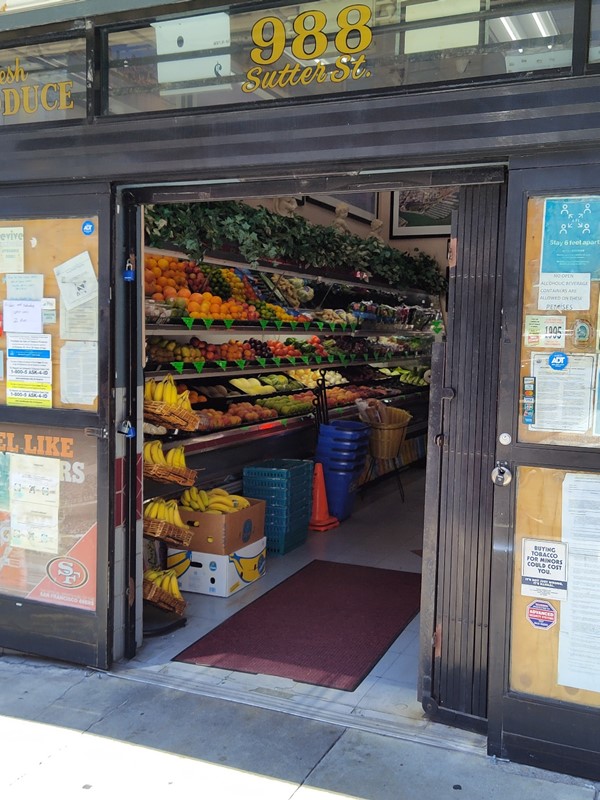 Not cheap, but VERY WELL stocked.
Grabbed lunch at another new place (for me) – Honey Honey: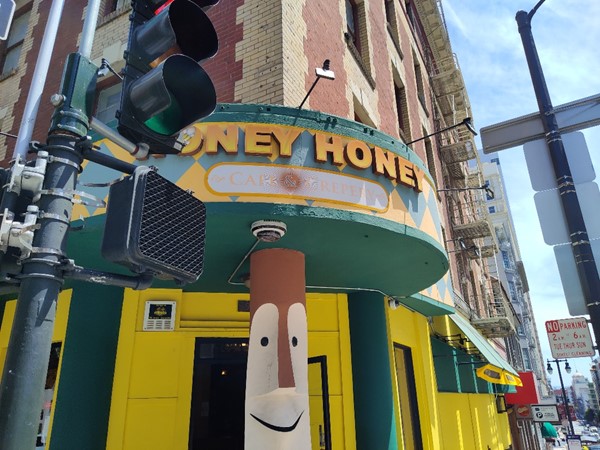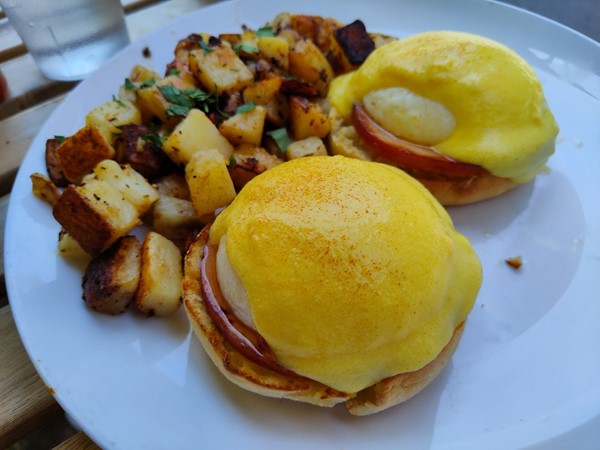 Another dinner at Maru Sushi: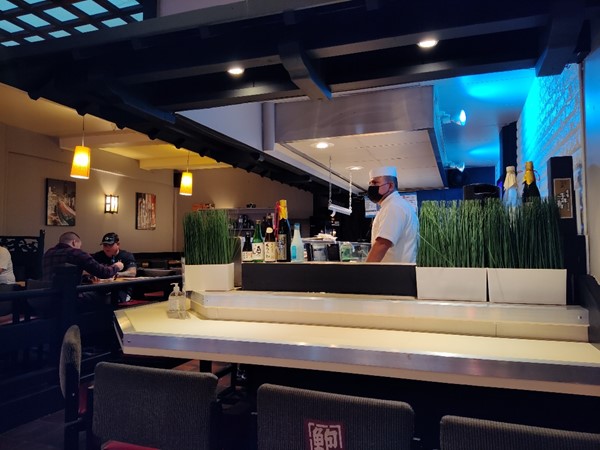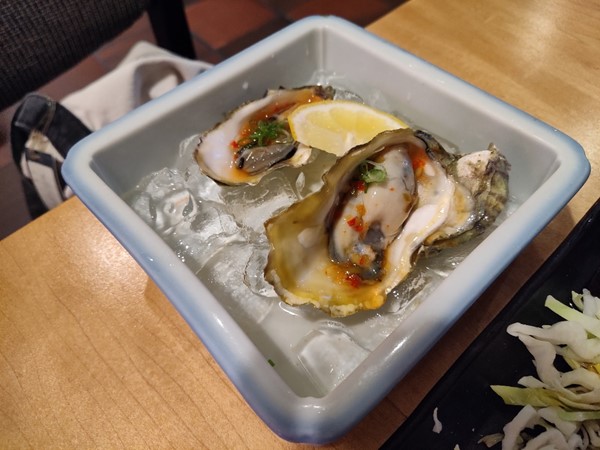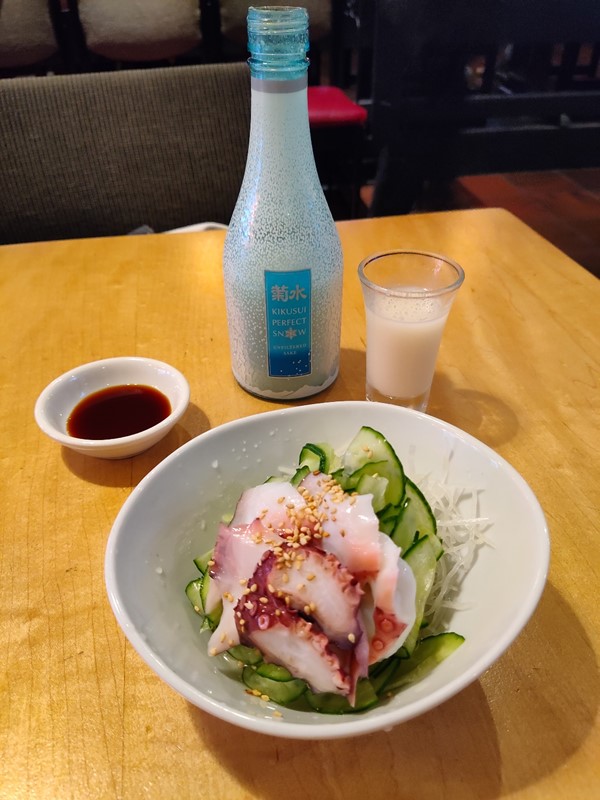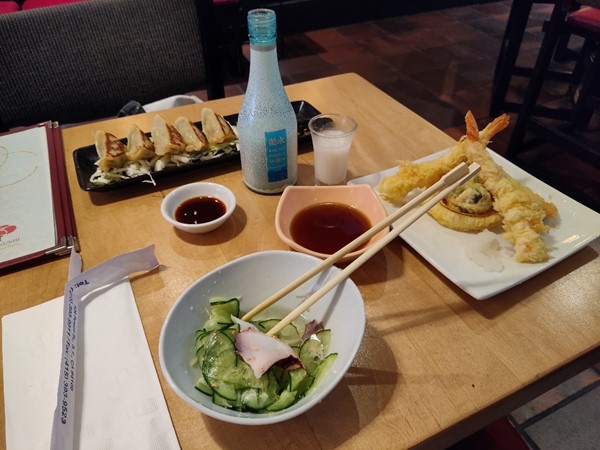 Checked out Chisme Cantina for expensive street tacos (that were way better than standard street tacos):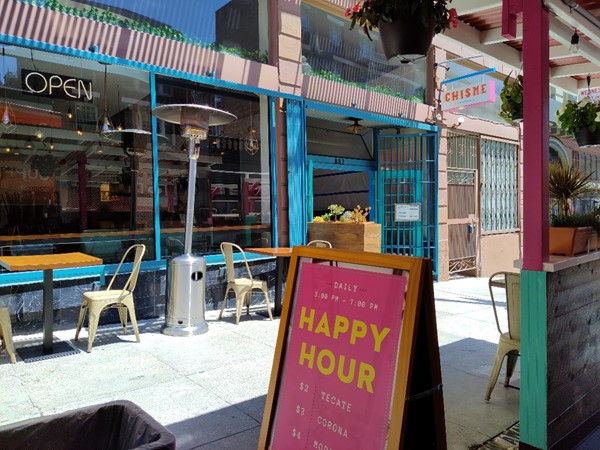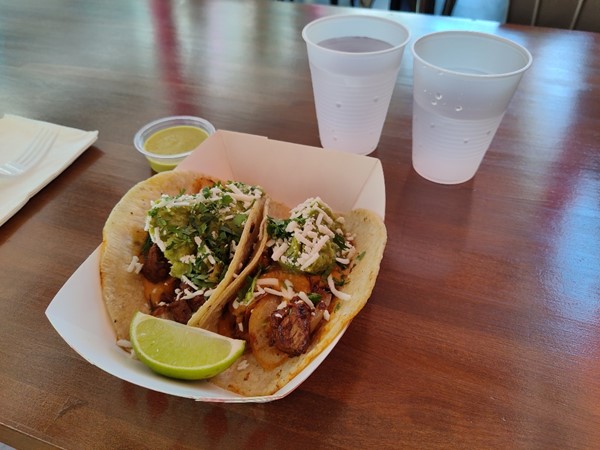 Finally got together with the boys (Mark and Onyx) who gave me a ride to the airport. Finding a place that had cocktails AND nibbles, AND a parking lot that could handle o big dually pickup truck led us to the Homewood Suites San Francisco Airport (a Hilton property). I was surprised by the herb garden across from the entrance: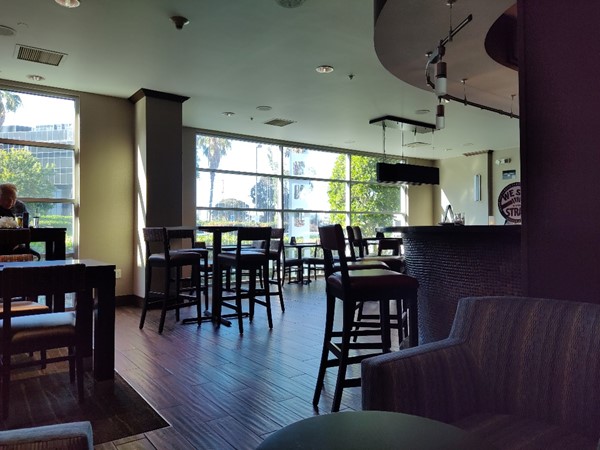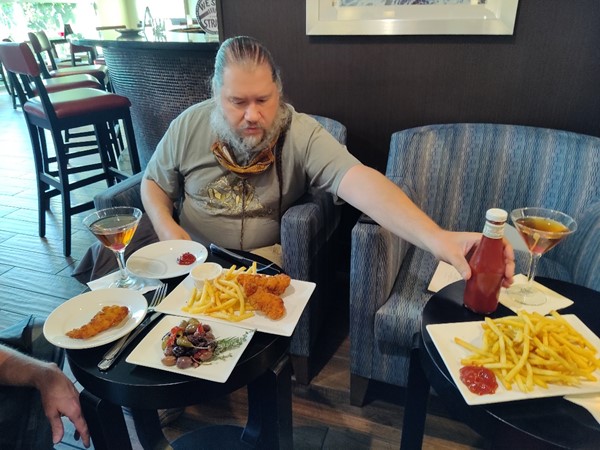 All in all, it was a good trip. I had the plane to myself for one hot minute: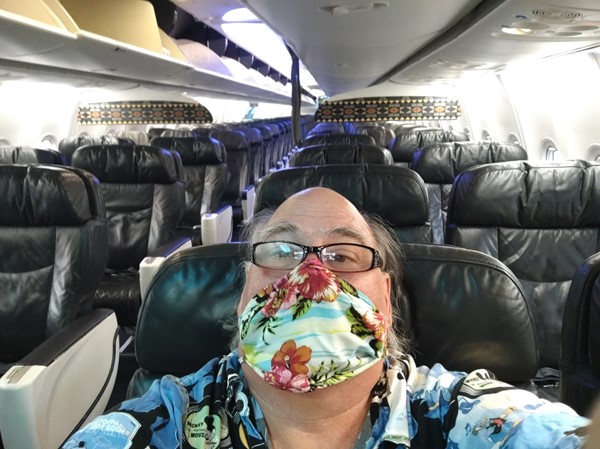 And a lovely sunset on the way out of town.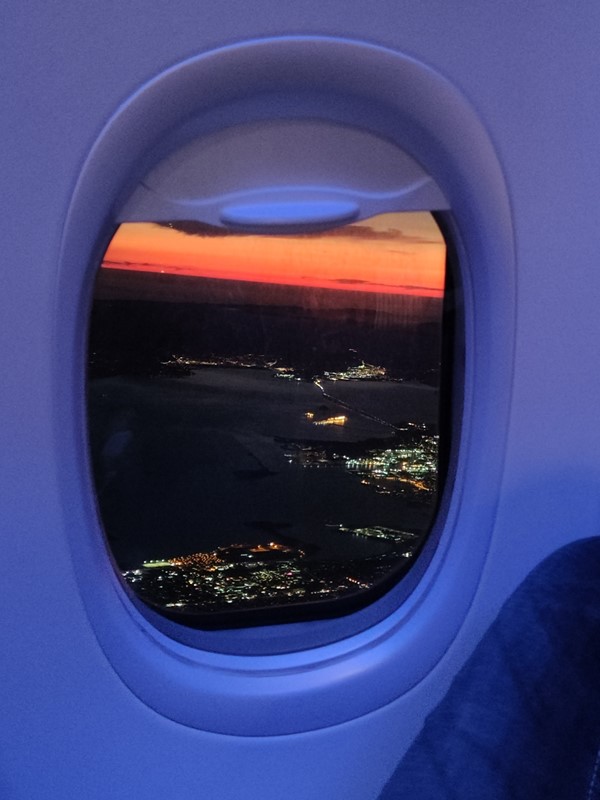 [? ? ?]
For more blog posts, click here.