This is just a quick trip (two nights) to see the rehabilitated Cog Railway that goes from Manitou Springs (6,100 feet) to Pike's Peak (14,100 feet). A month or so I read an article on the reopening, and talked Dan into going with me.
Dan, who lives north of Denver, picked me up at the airport and we set out for Manitou Springs. My breakfast on the plane was fading, and we stopped along the way at Rosie's Diner in Monument (just north of Colorado Springs.
Dan had the Patty Melt; I went for Eggs Benedict: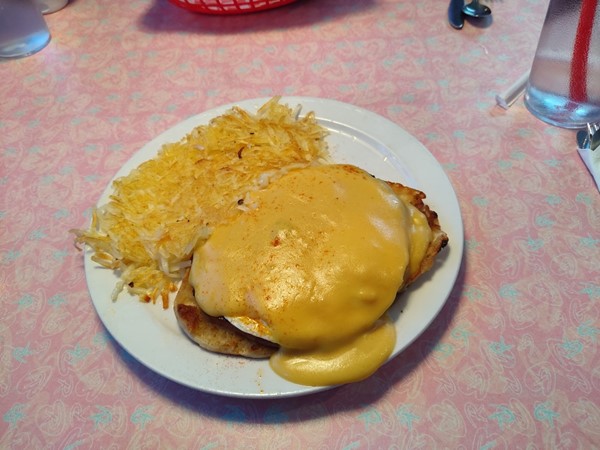 Not a "light" lunch.
Sated and back in the car, we drove through Garden of the Gods between Monument and Manitou Springs: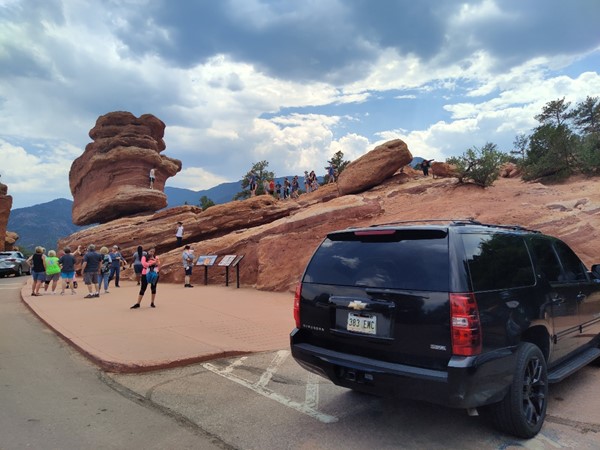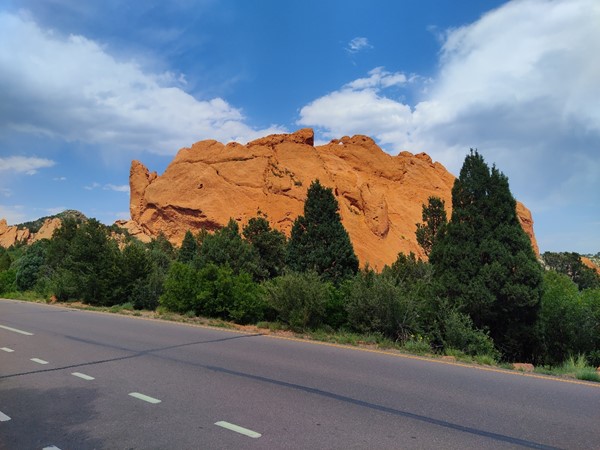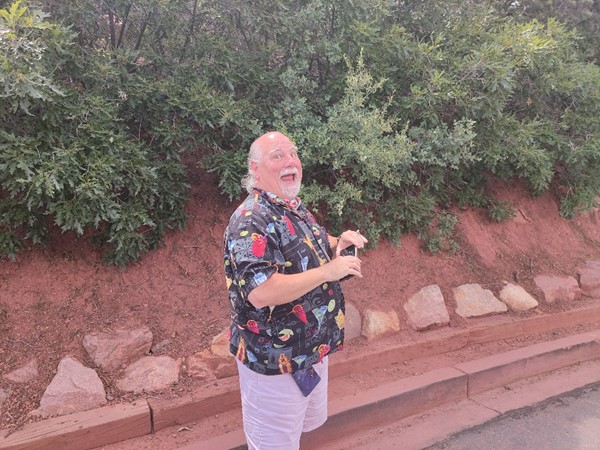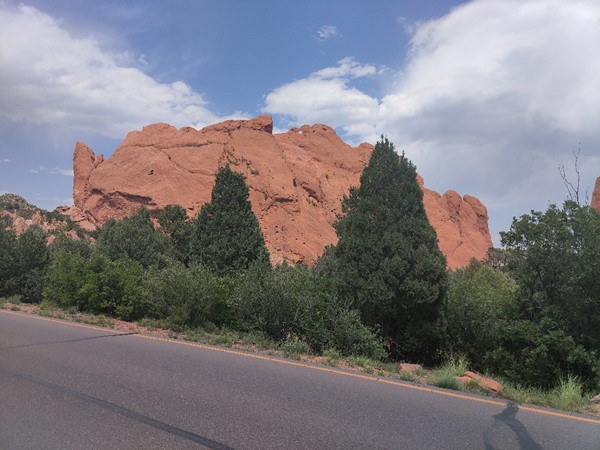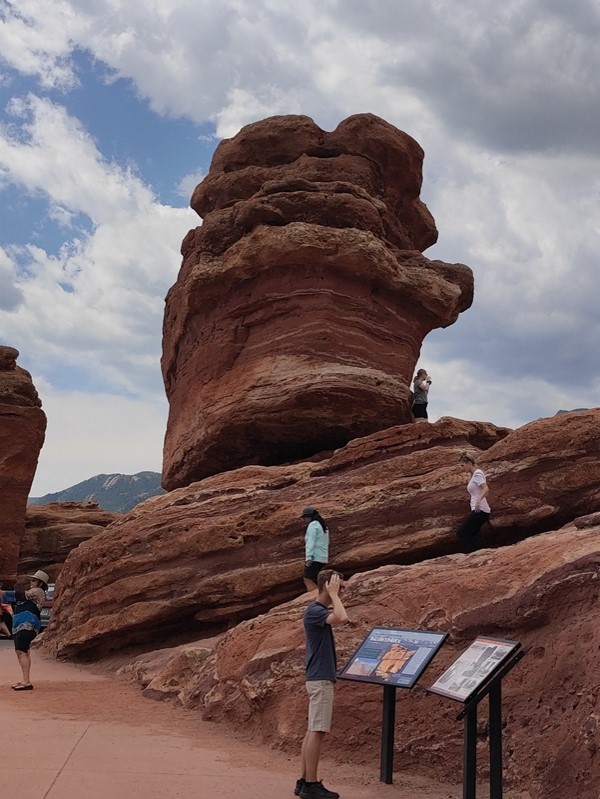 Didn't spend much time but we also did it on the way back out of time.
Next up, the The Day's Inn – Manitou Springs: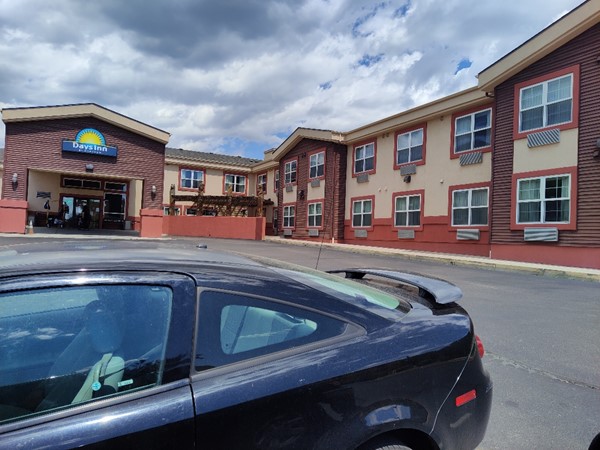 We did not stay at The La Fun Motel across the street who cater to pot smoking pets: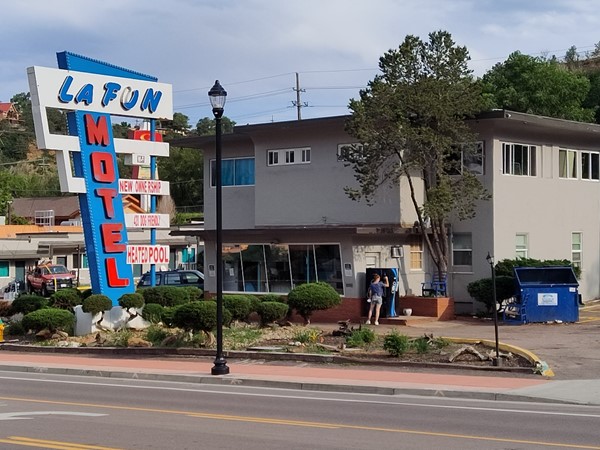 Mike McEvers, an old family friend met us at the hotel for a drive into "downtown" Manitou Springs for dinner at The Loop – a Mexican food place: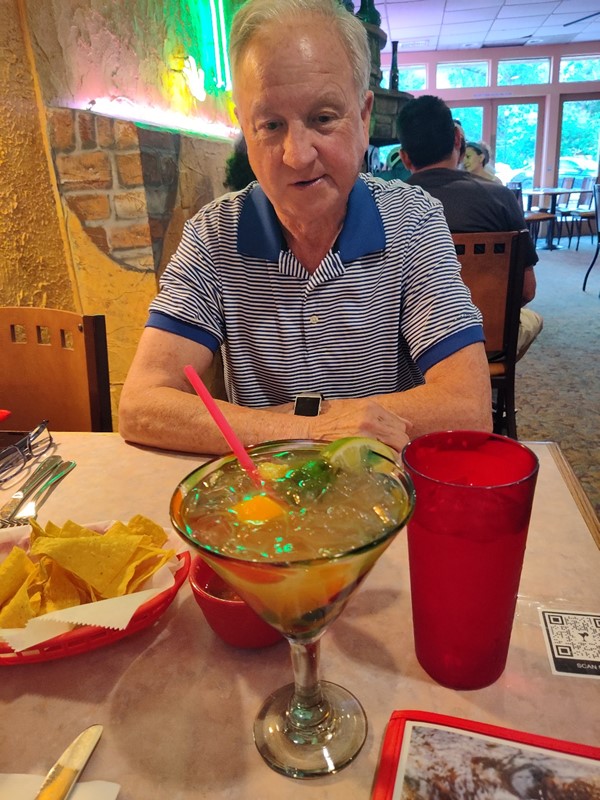 VERY big margaritas and that was the SMALL one, and the "shrimp coctktail" was this wonderful mashup of ceveché and guspachho: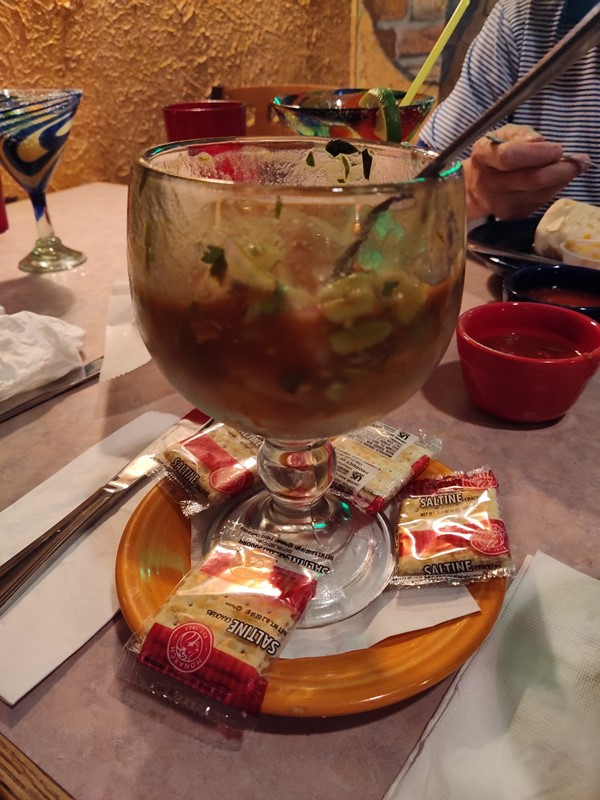 After the huge lunch, that's all I and Dan (he had the same thing) could get through – luckily, they had to-go soup containers!
Wednesday was the big day – the Cog Railway! But, first, we have to get there, and the parking lot is small, so, they recommend taking the shuttle…which has a VERY LONG line: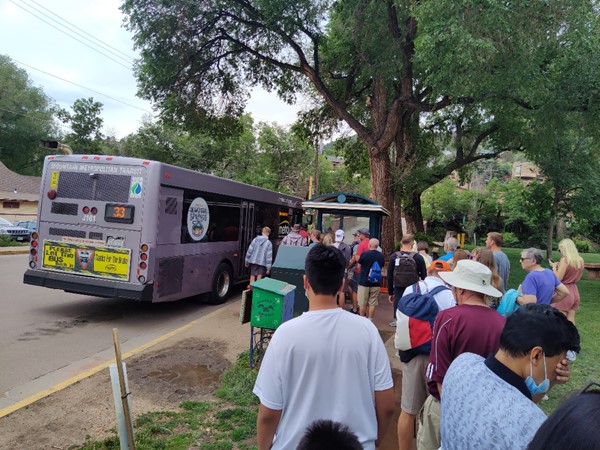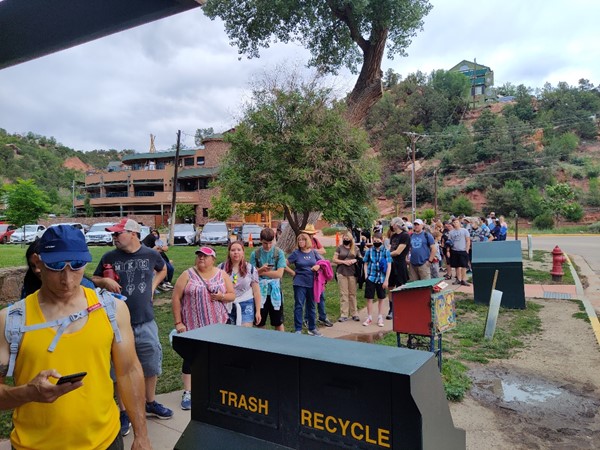 We made our reservation time with barely enough time to grab a snack and a drink, though not as much as we should since there was NOTHING for sale at the top. Visitor's Center is set to start partial opening in a couple of weeks.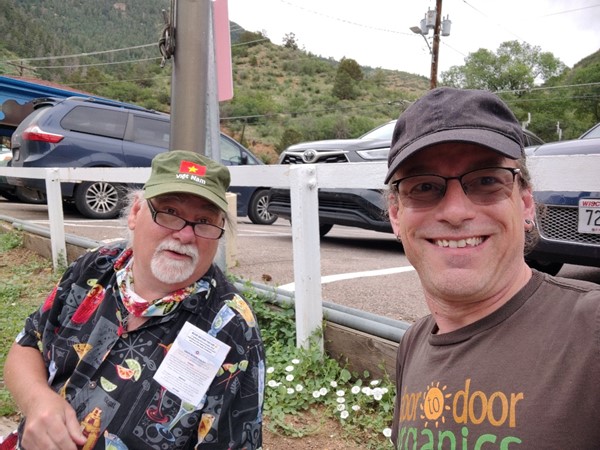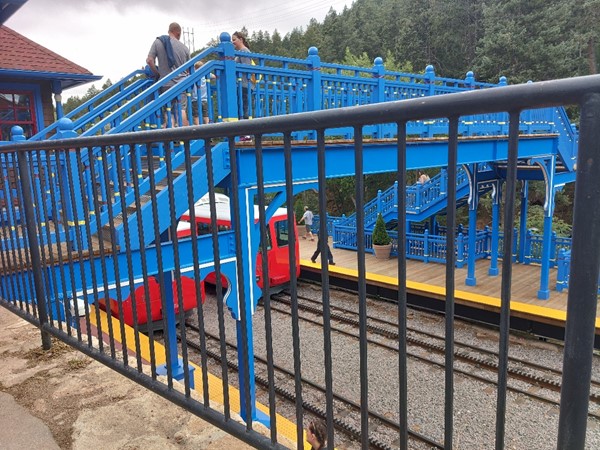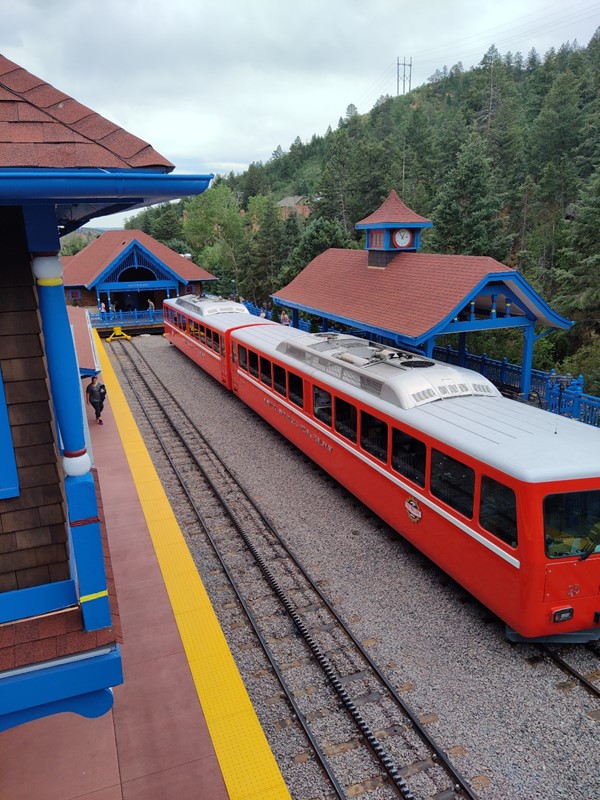 Before long, we were headed up the mountain: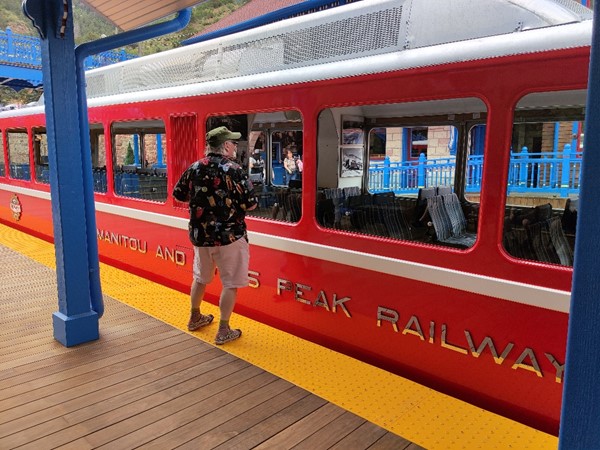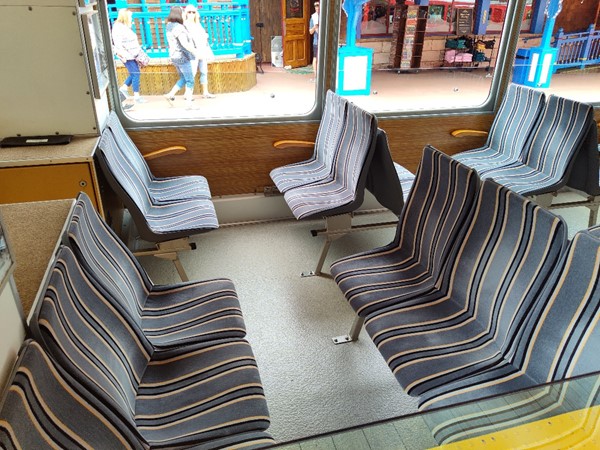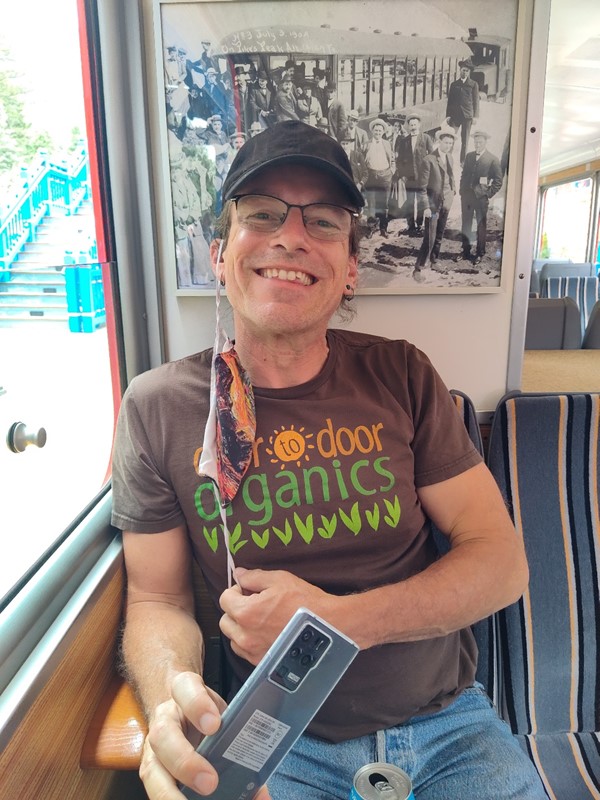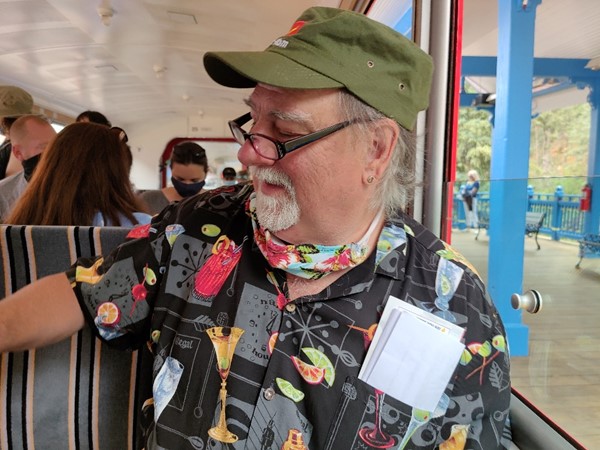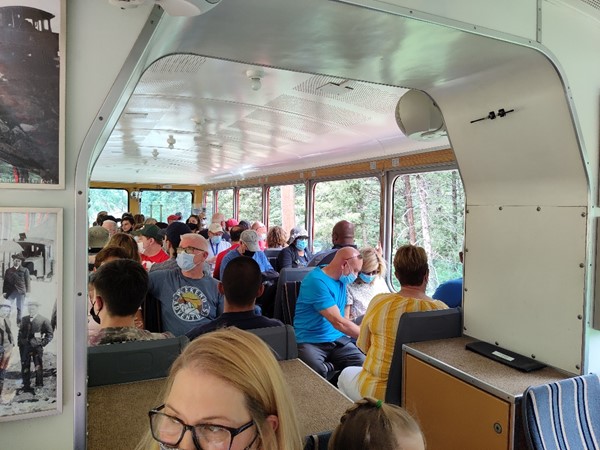 And we are off: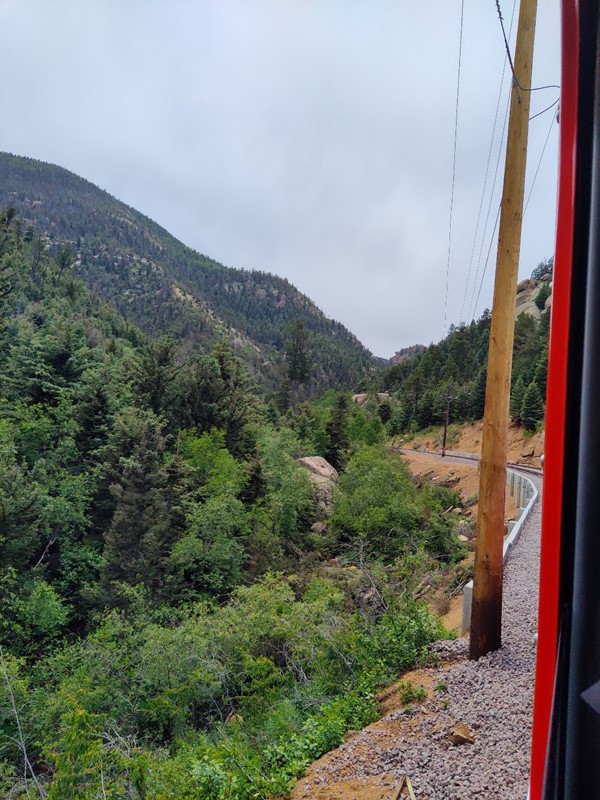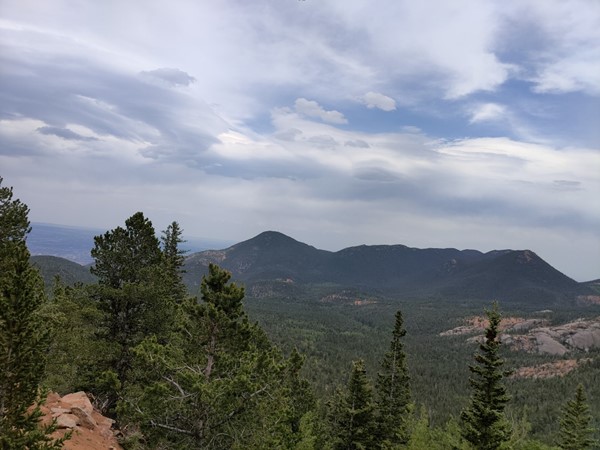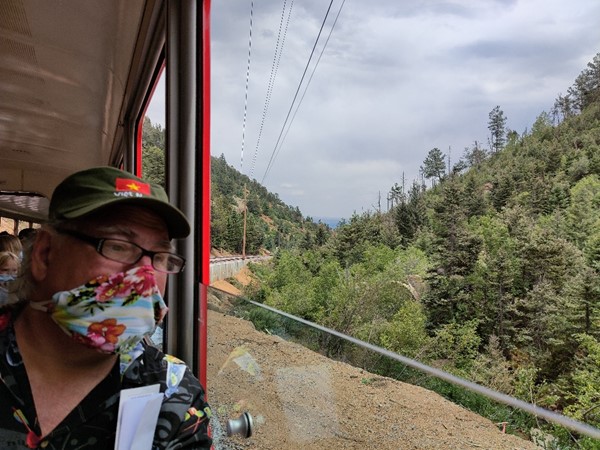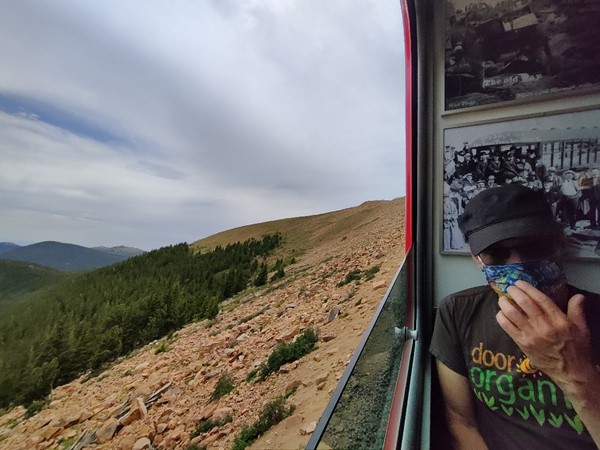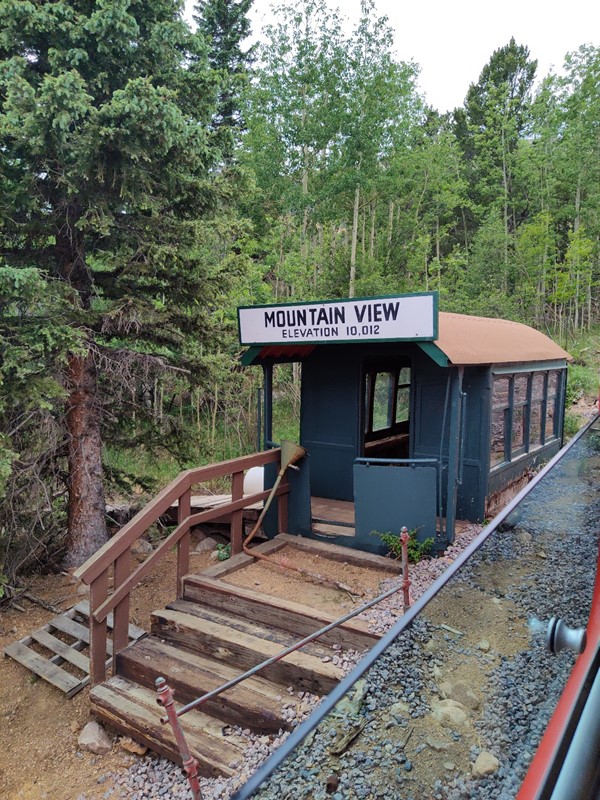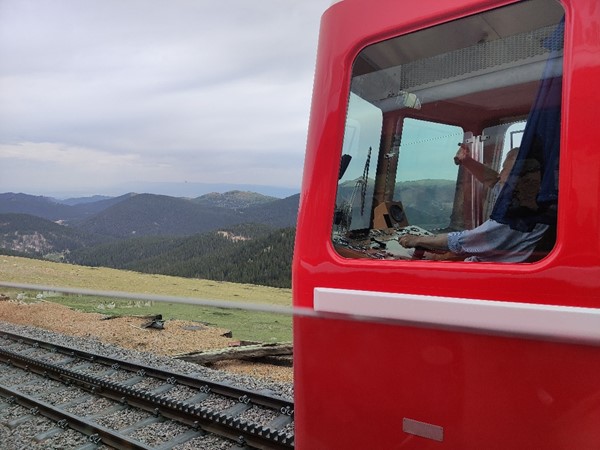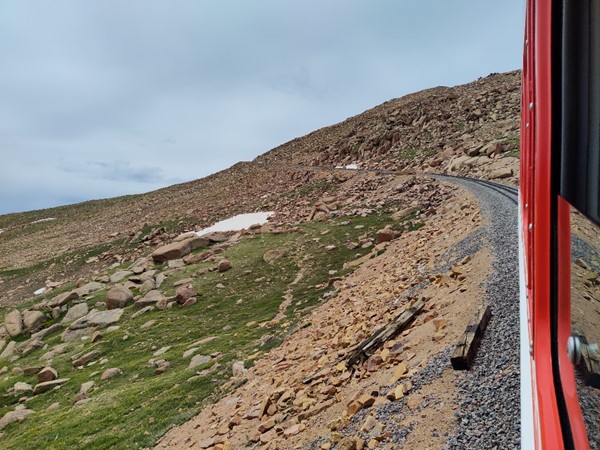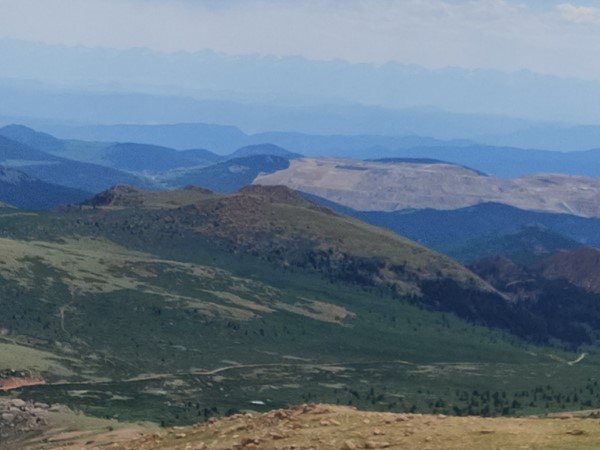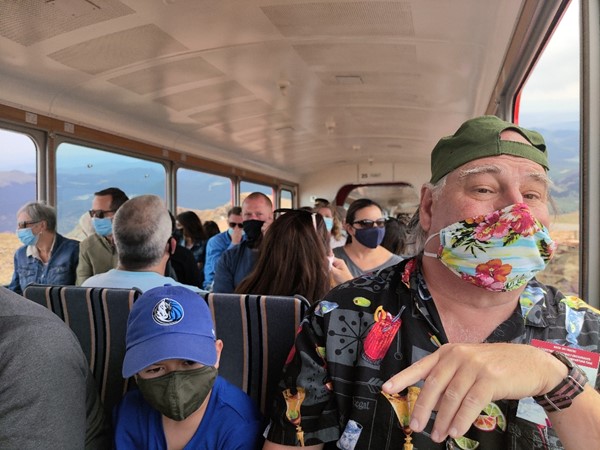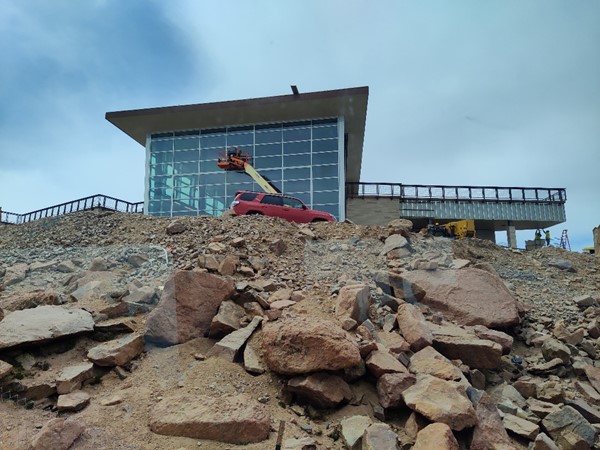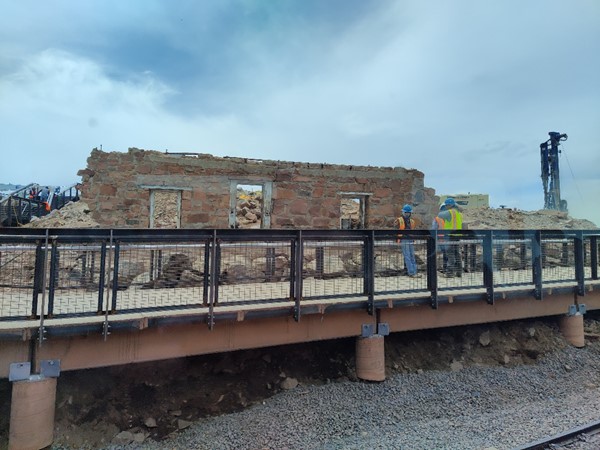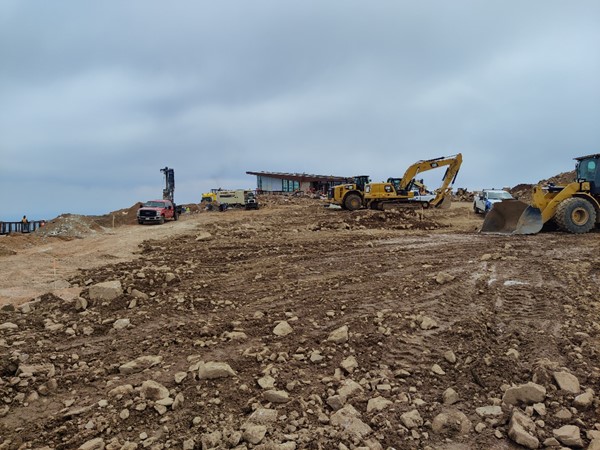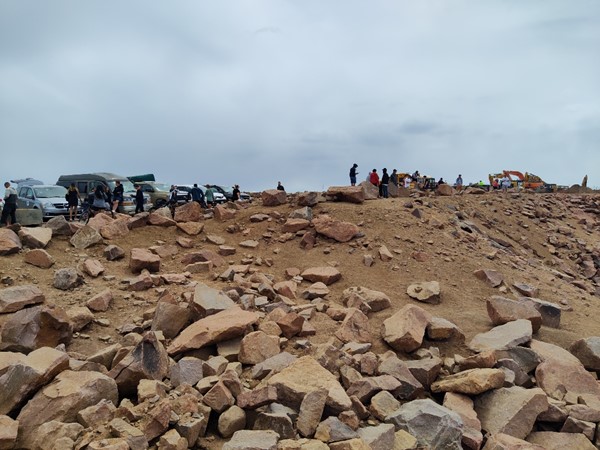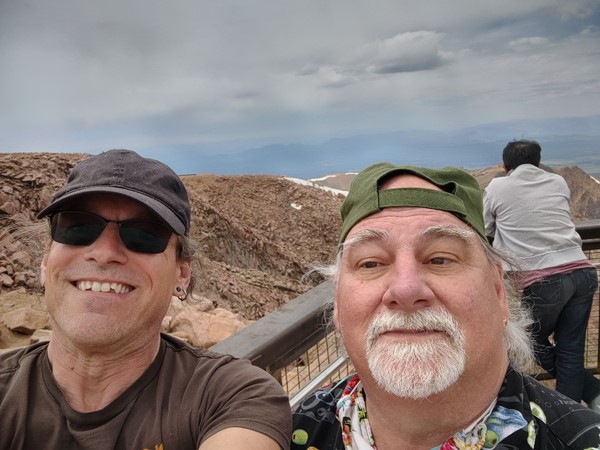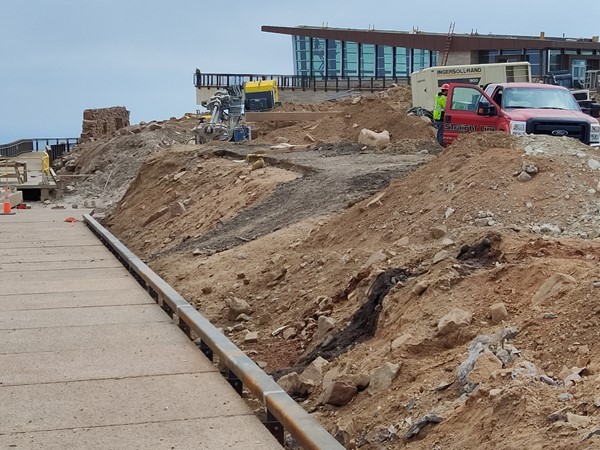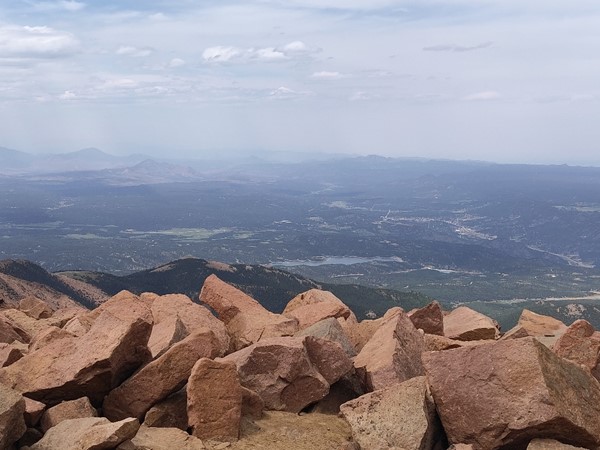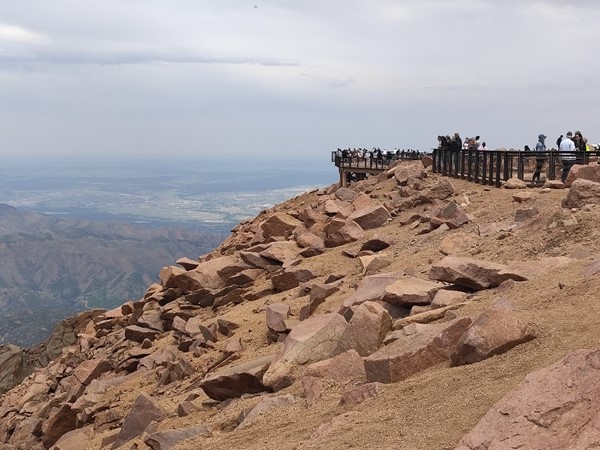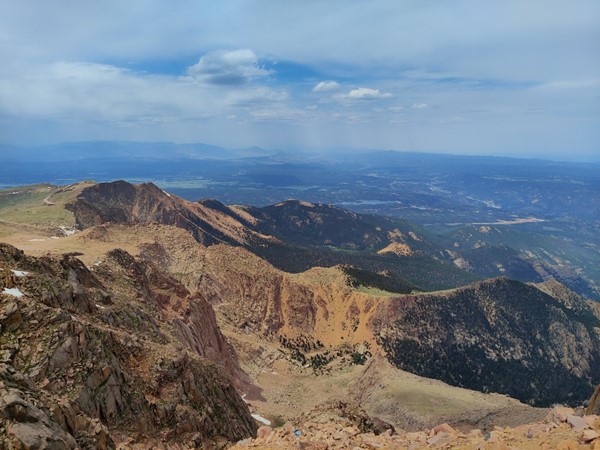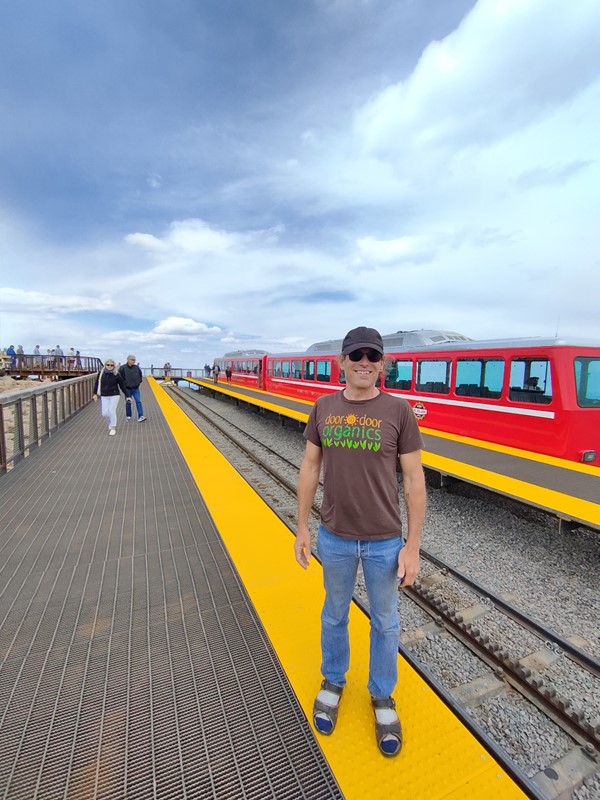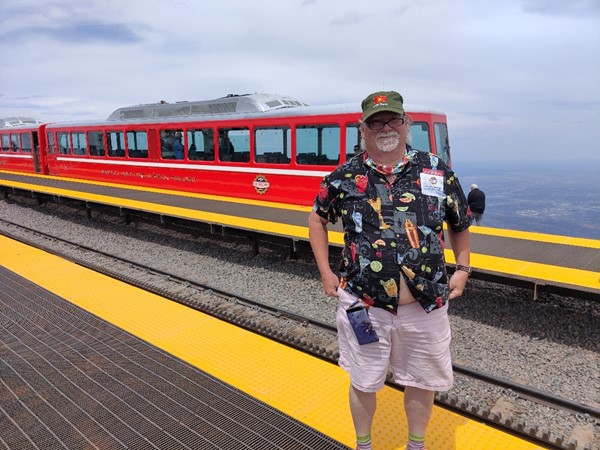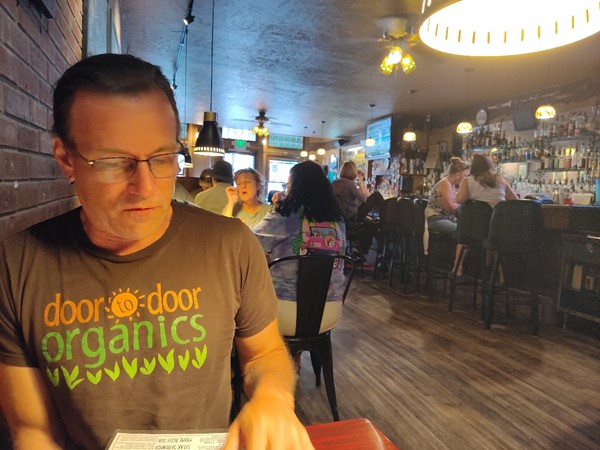 And my pulled corn beef, and a Manhattan that I didn't get a picture of: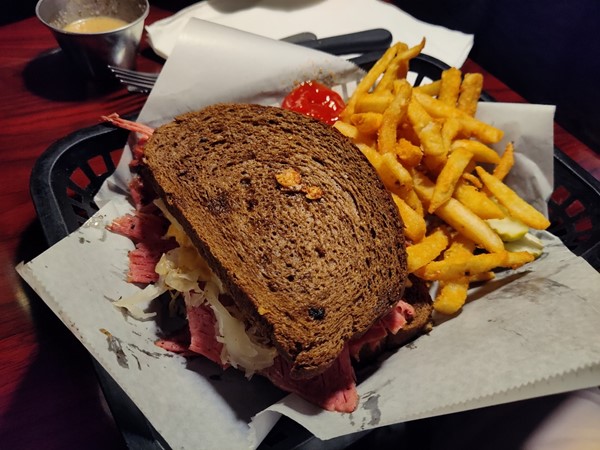 The next day we were back headed north. Dan dropped me at the airport where I settled into The Admiral's Club for soup, salad, drinks….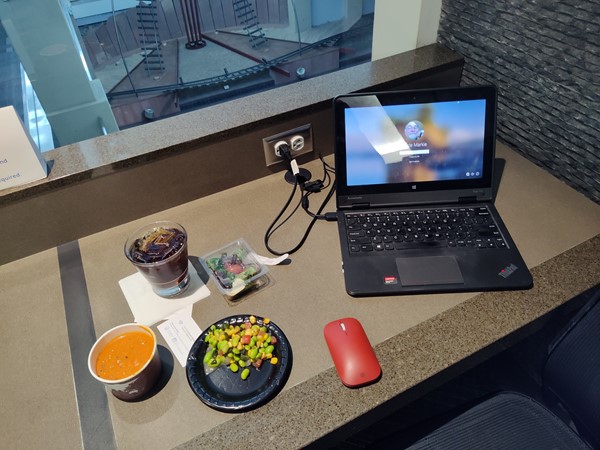 Got upgrade on the way back, rewarded with Bulkhead Window which made for a picture…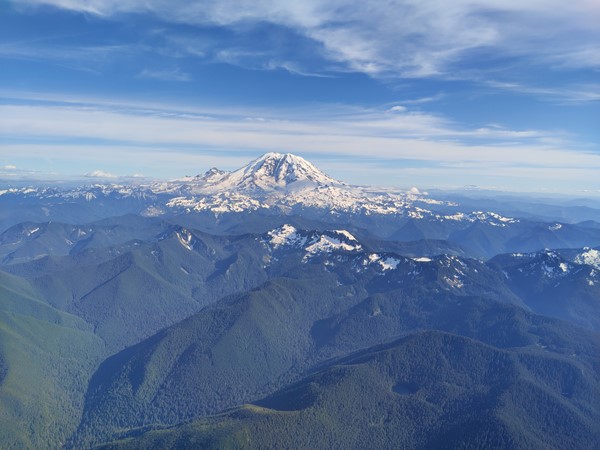 Another one down!
[? ? ?]
For more blog posts, click here.