Took a little midweek road trip. First stop was Tahuya, on the Hood Canal outside of Belfair.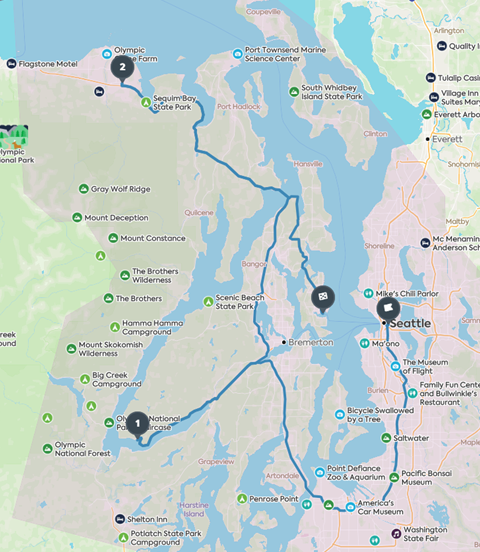 Because of the free mapping software I was trying, they don't seem to know that there is a ferry that connects Bainbridge Island and Downtown Seattle.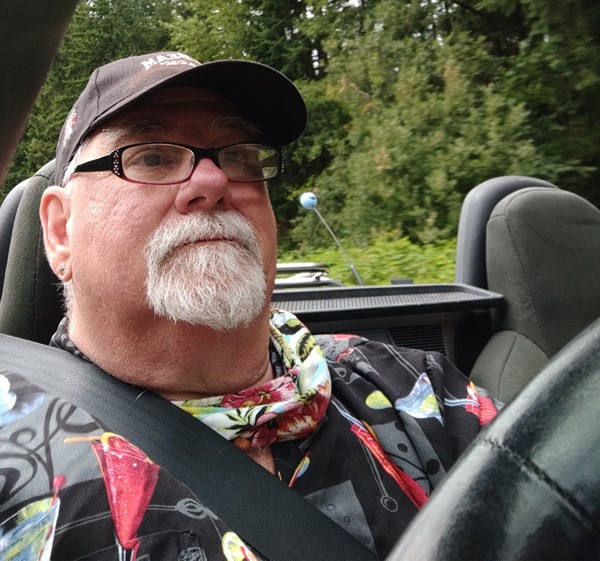 My buddy Bliss has a place on Hood Canal…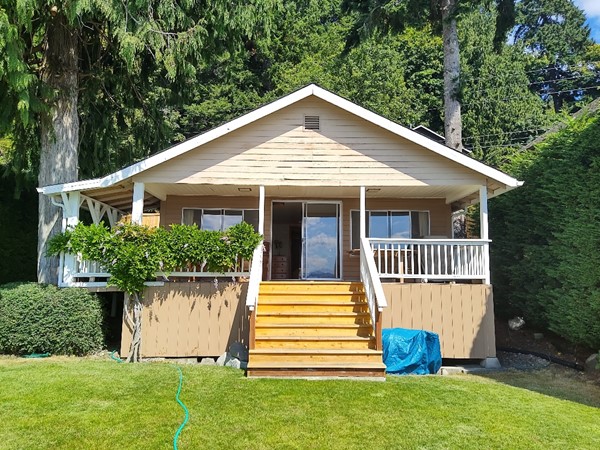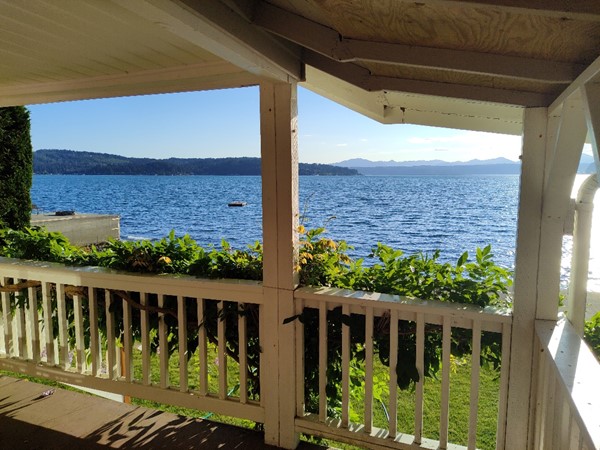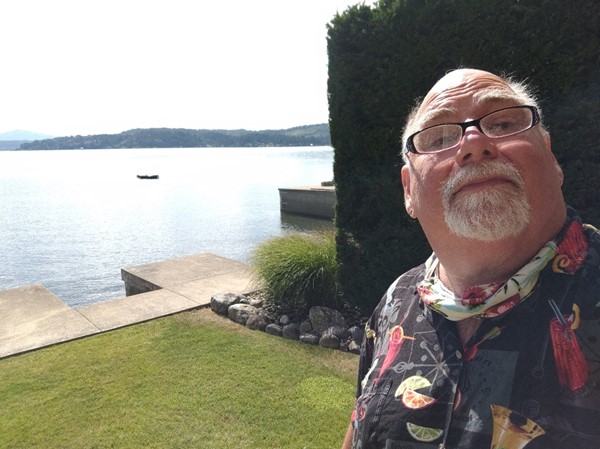 The privacy hedge is great for not noticing the houses on either side that are four times the size of Bliss' 650sq.ft. cabin.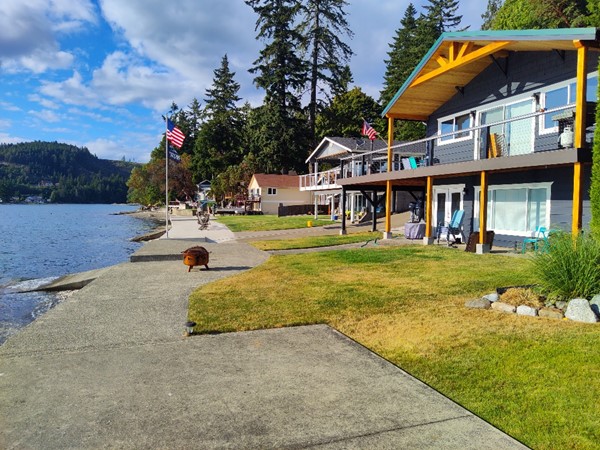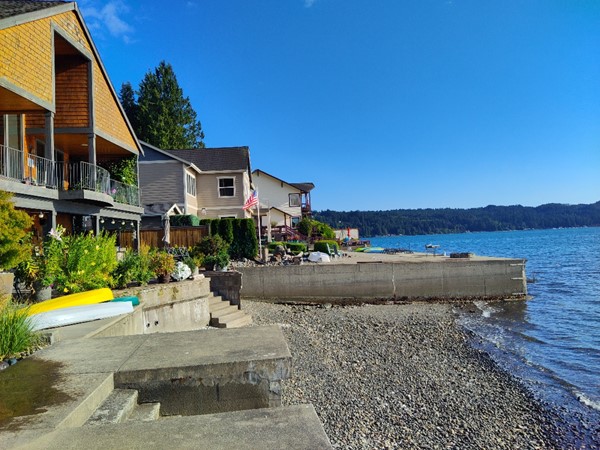 Company came over for cocktails – by boat, and one of them was on crutches and had to be carried to shore!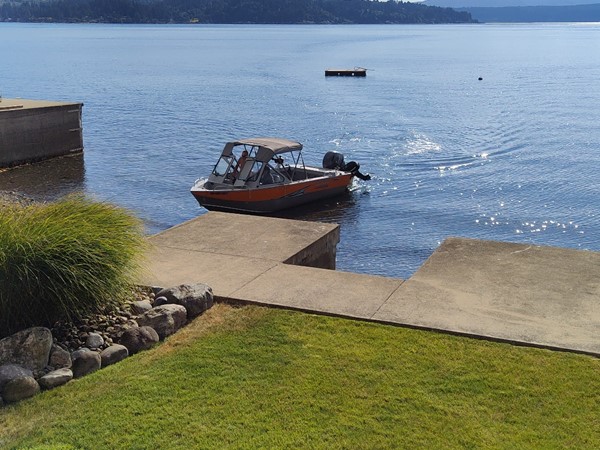 Contrary to the angle of the photo, there is no dock, you just run the boat up on the gravel and wade ashore (or be carried ashore if you have a foot cast).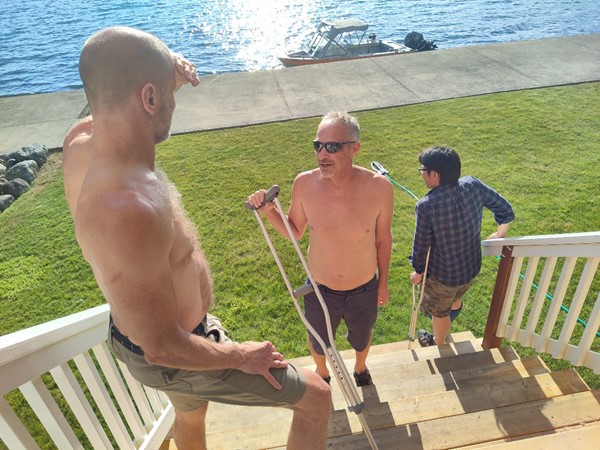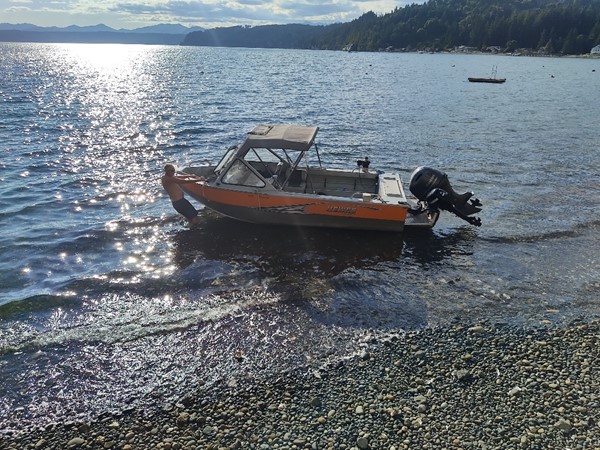 After the cocktail guests left, we were on to dinner!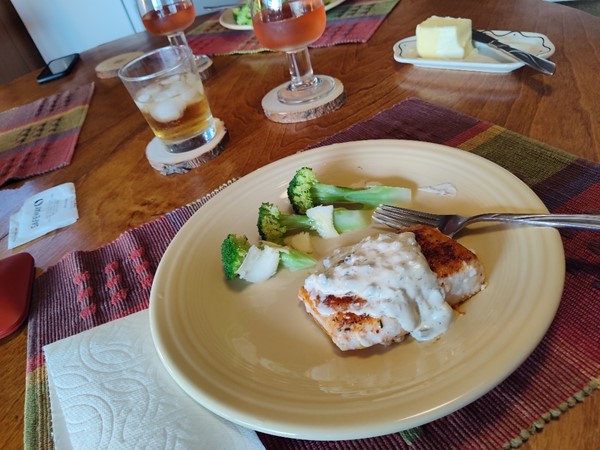 As the sun goes down…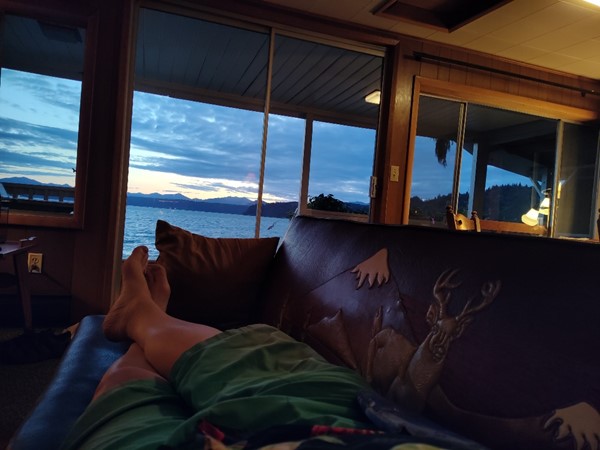 Bliss was up and out early, leaving me to lock up the house and head north to Sequim to visit the in-laws.
Took an early exit off the road to check out the John Wayne Marina, which I'd seen the signs for on multiple trips, and it also took me past a B&B that is all railroad cabooses and a dining car for food service: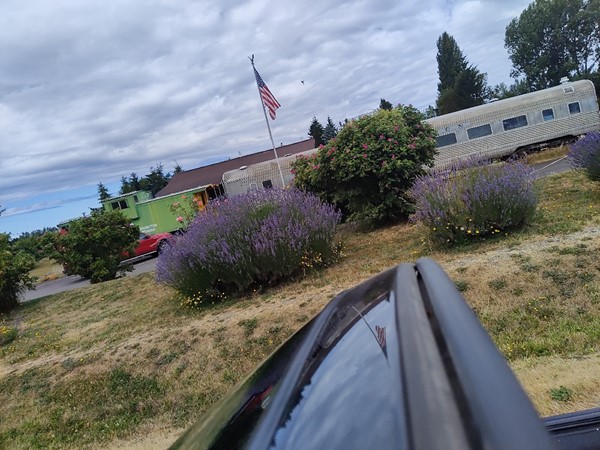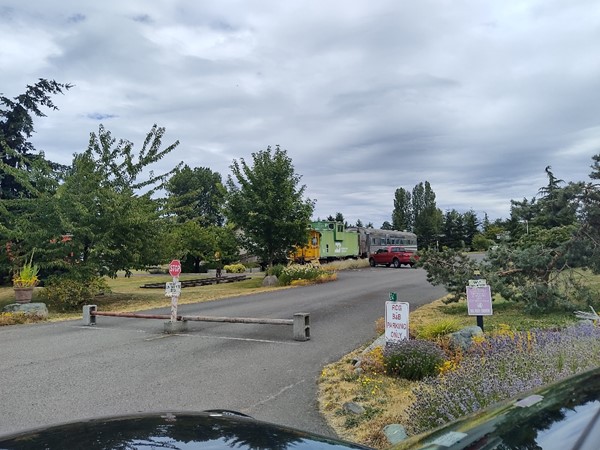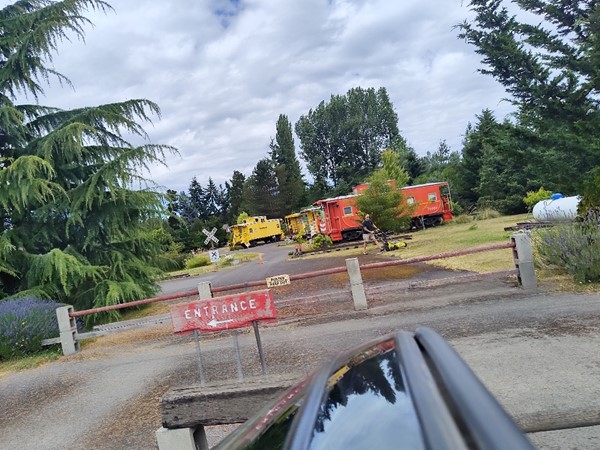 I wasn't willing to pay the $10 entrace fee to look around, but if you want to book, here is the link to the Red Caboose Getaway. Be warned, it's like $270 a night. Cool, but OUCH!
When I said "in-laws", it's a very "loose" definition, it is the sister of my brother's widows husband (and her husband). The sister is the mother to Julian and Jameson, who I count as my "faux nephews", one in Nagoya, Japan, and the other in San Luis Obispo.
Mari Jo smoked a pig butt in my honor! Good thing I brought wine.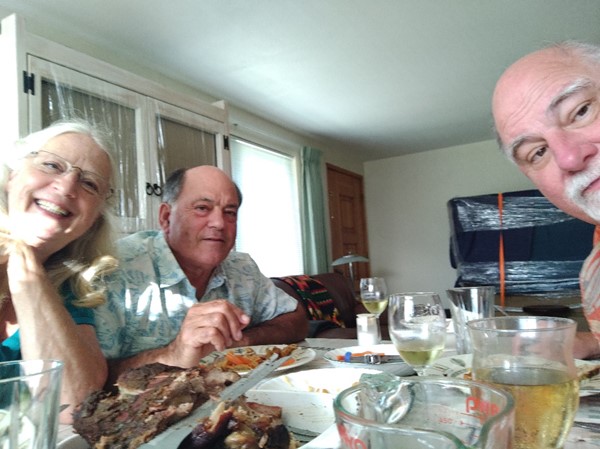 On my way out of town we took a tour of the house they are building that they should be able to move to in September. No clue as to why I didn't take any photos of the new place.
It was a great visit, and a chance to get to know the "in-laws" a little better.
Came home via the Bainbridge Ferry…and thought I'd be waiting for more than the next boat because I was outside the gate stuck hanging out with my ass out in an intersection as the line stopped suddenly – but inside the fence I was near the end of the first line of cars.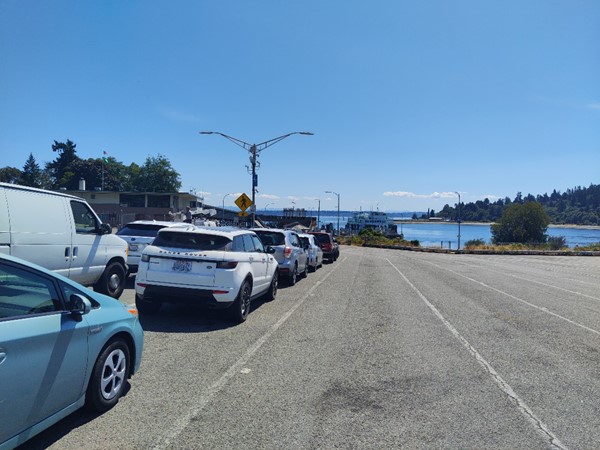 I do love a good ferry ride: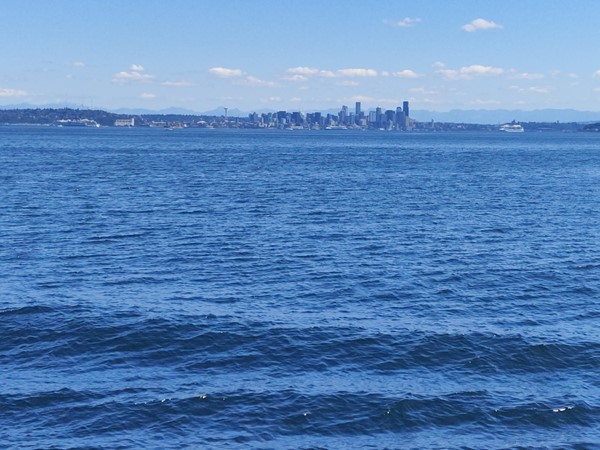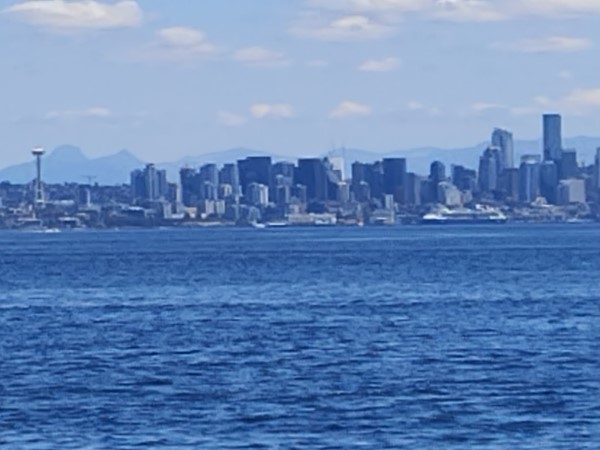 And the cruise ships are back!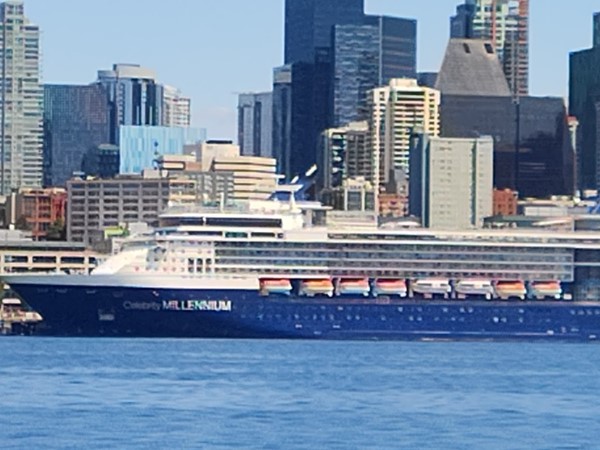 Nice to get out of the city with the top down.
[233.0]
For more blog posts, click here.