For those just joining the story, here is an overview of my first overseas trip in 18-months: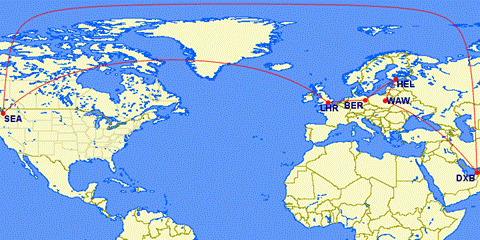 Yesterdays' adventure was the 14-hour flight from Seattle to Dubai. Since there isn't much demand for flying to Warsaw from Seattle through the middle east, the schedules don't really line up – leaving me with a 14-hour layover in Dubai, but at least it's in the First-Class Lounge, since my connecting flight to Warsaw is in First.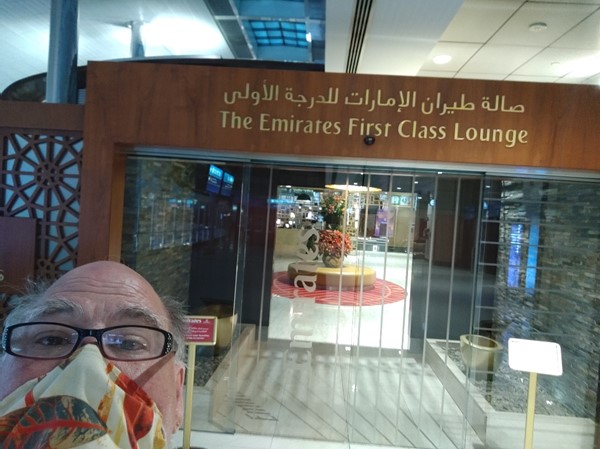 Several years ago, I'd been at the Business Class lounge in Dubai and was VERY impressed – hence, the bucket list item of trying Emirates First-Class flight, AND the lounge. In checking, I'd been in the Business-Class Lounge in March of 2015 (blog post) going to Tokyo and in February of 2016 (blog post) returning from Vietnam. The different on this trip is that in 2015/16, both the Business and First-Class lounges ran the length of the terminal on separate floors. Because of the downturn in travel, they each cover only half of the terminal – but they are still massive as you will see later with a shot of the kitchen for just the First-Class side of the lounge.
It still did not disappoint, as you can see in these photos of the lounge: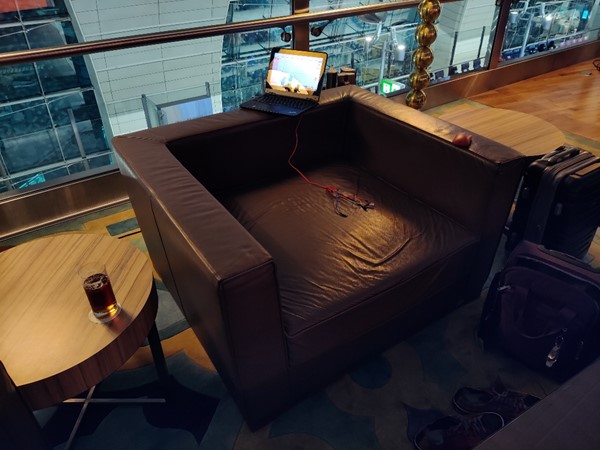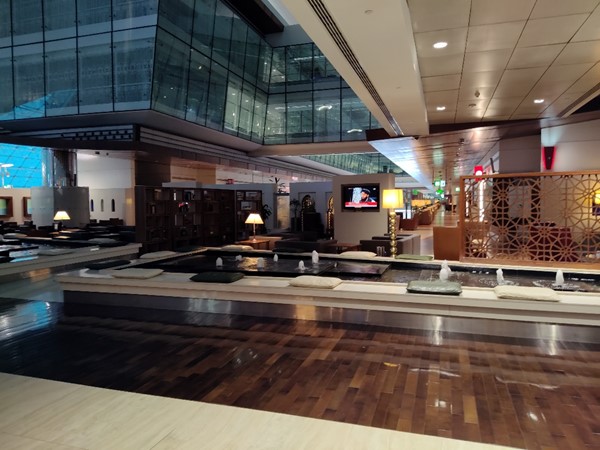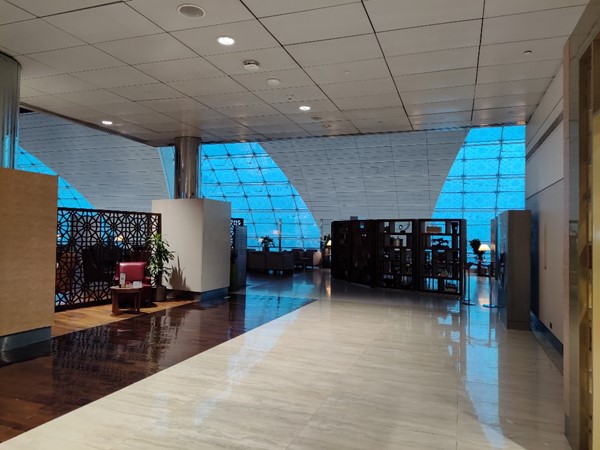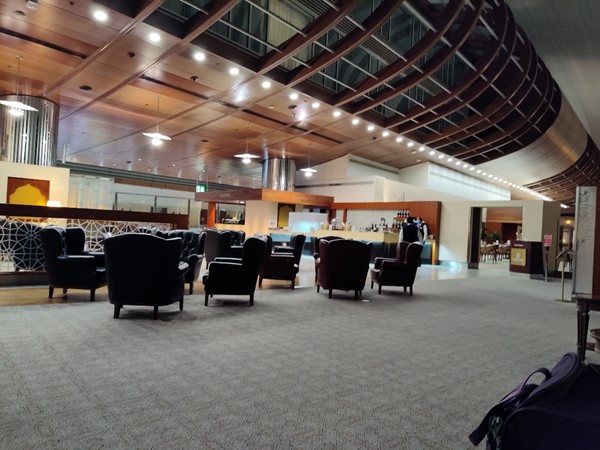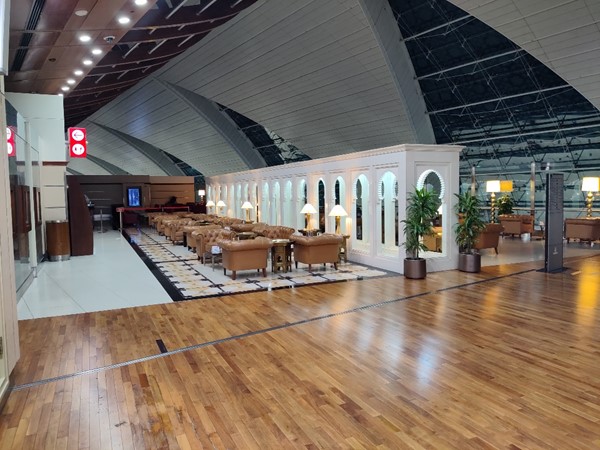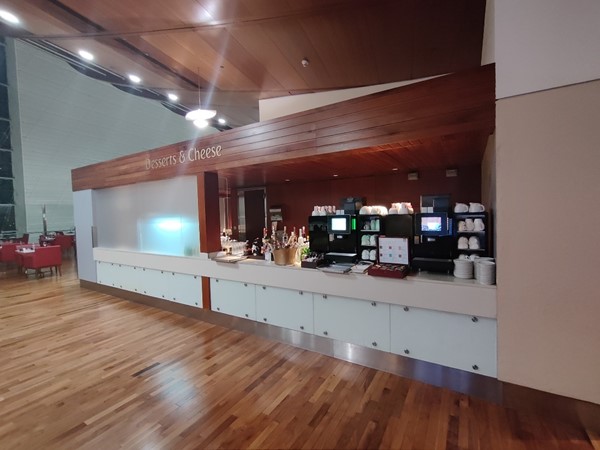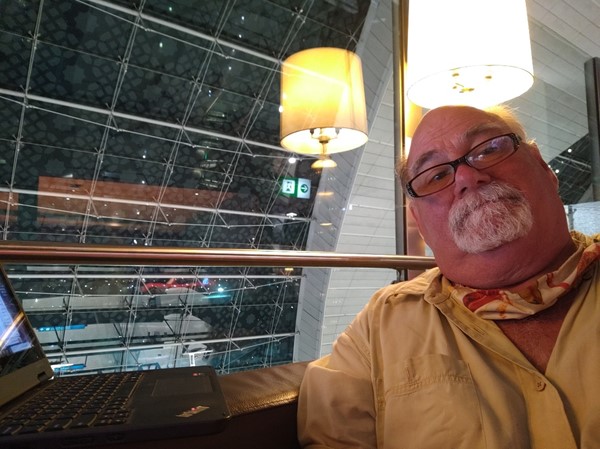 To be honest, I was a little confused as to the shower and bathrooms weren't very posh: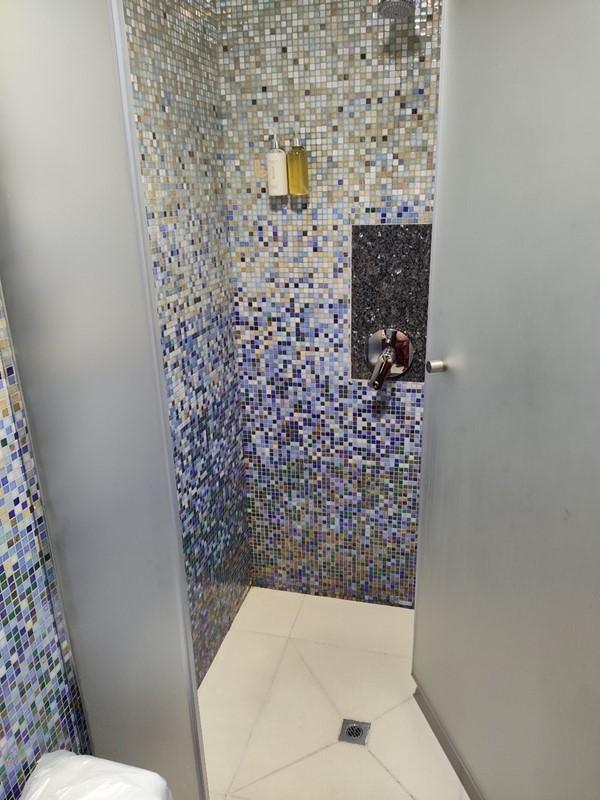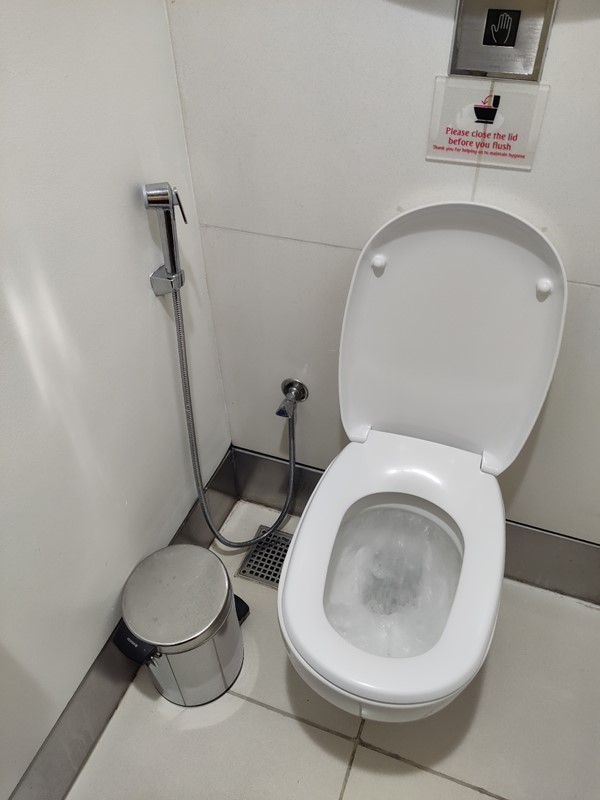 When I did the research for when I was last in Dubai, I realized that the First-Class Lounge had moved into half the old Business-Class Lounge, and plumbing in concreate floors isn't something you move about on a whim in a pandemic.
No worries since that isn't where you are spending most of your time (hopefully).
Plenty of other wonders, like the Sushi Counter (though, oddly, no Sake available):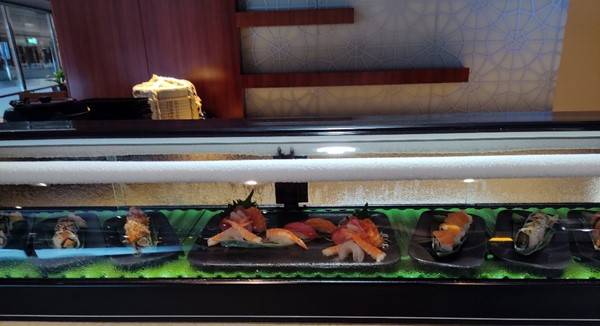 And the massive kitchen to turn out all the food and pastries: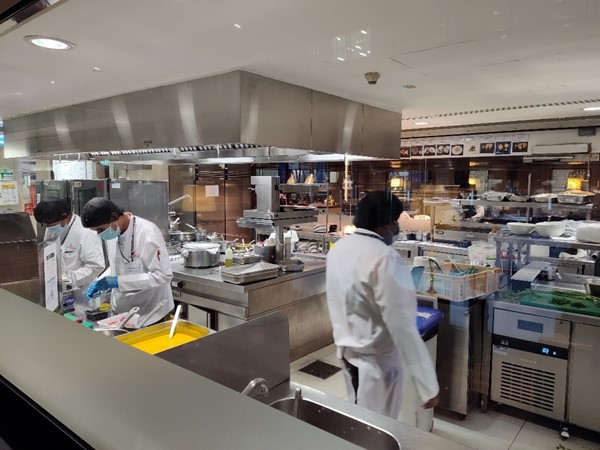 Didn't get pictures of The Spa where you could get free 15-minute foot or back massages, or pay for up to a two-hour massage session, or the semi-private area with loungers for sleeping.
But there was a Kid's Play Area: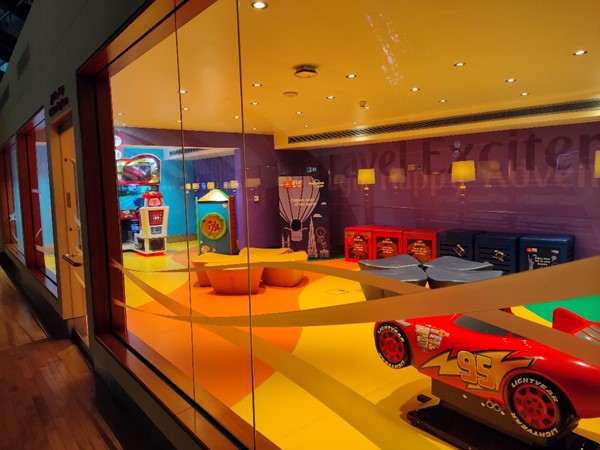 And its own high-end Duty-Free store (I noticed some $10,000+ bottles of Scotch):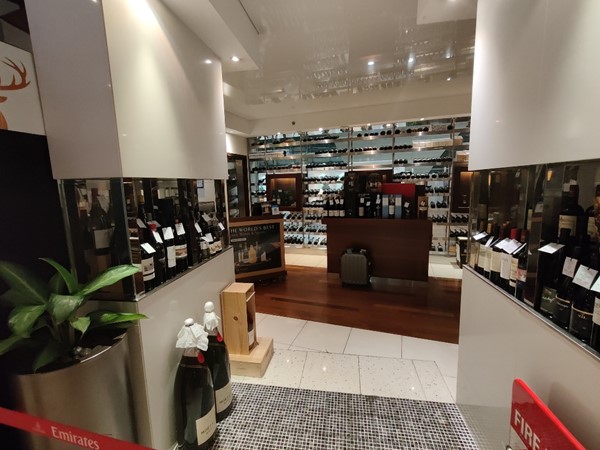 Sadly, in Pandemic Times, no newspapers available in the lounge, something I TRULY miss: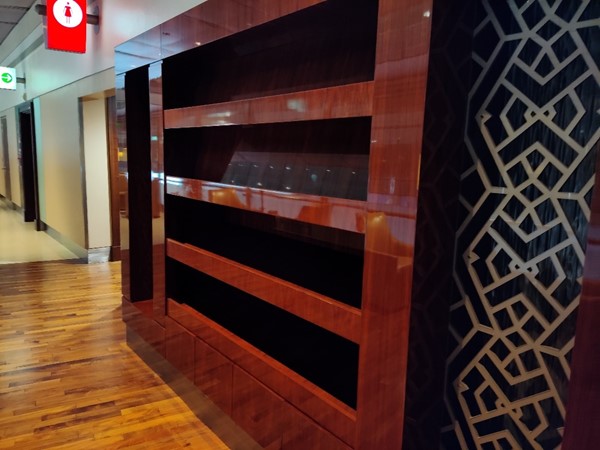 Now, just remember, again, this is HALF the stuff that used to be in the Lounge. Oy!
Speaking of food (and booze), started my stay with a little Moet-Chandon Imperial Rose Champagne (and some nuts):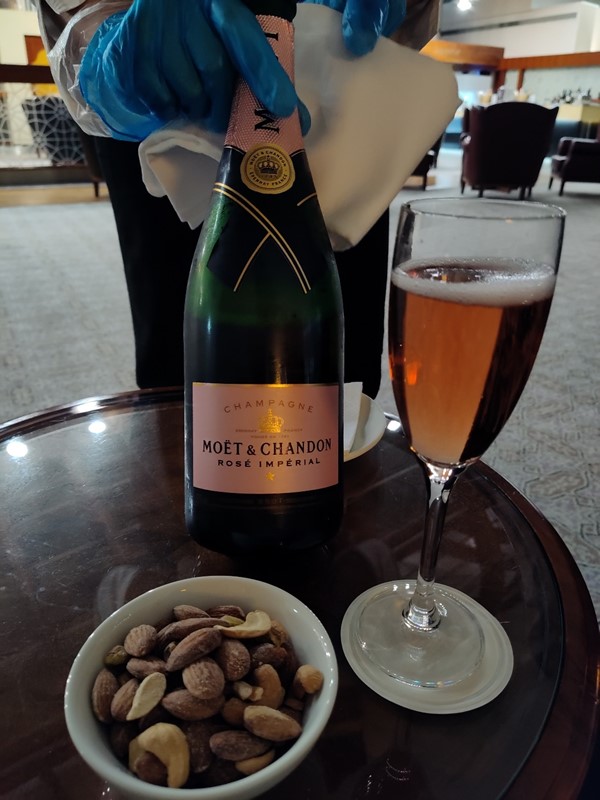 Life is hard, especially then THIS is the list of Champagnes to choose from: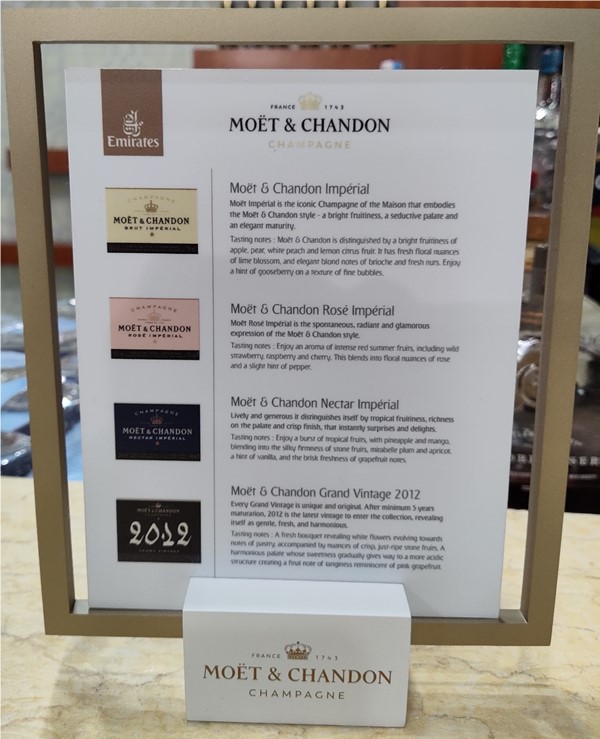 When I finally got my hunger back from all the food on the plane, I ordered a little sushi platter: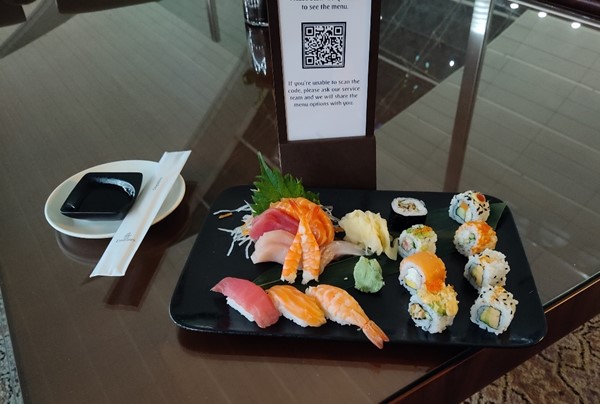 If you blew up the photo, you could probably scan the QR Code for the full menu (or click here).
Then I went and took a two-hour nap in the Quiet Room. That seems to be my schedule this trip. Drink, Eat, Two-Hour Nap, repeat.
Next up on the food parade was a little Foie Gras Terrine with toasted brioche, fruit preserve, lamb's lettuce and truffle vinaigrette when was served with a breadbasket, and he brought a selection of cheeses while I waited: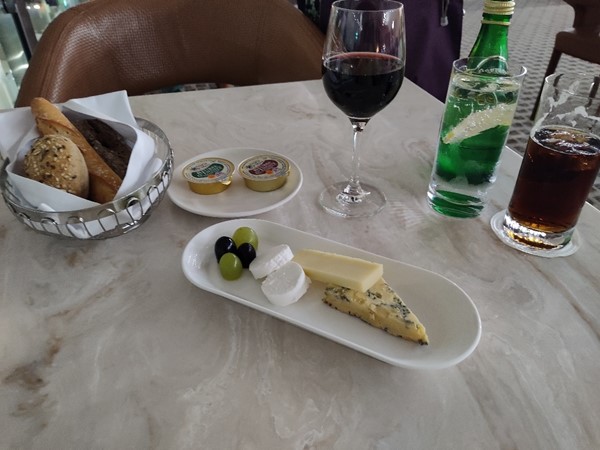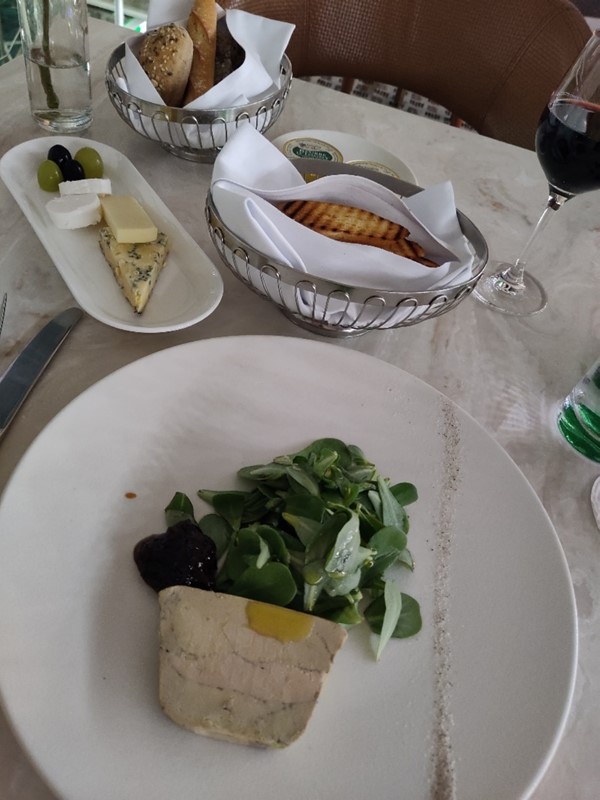 Look at the plating/presentation – even on the breadbasket! Love the line of mixed salt/pepper on the Foie Gras plate.
And the wine? A lovely little 1998 Margaux:
My business partner requested a sneak a case or two into my luggage.
Keep in mind, there are two-hour naps between all this food and booze. And the finale: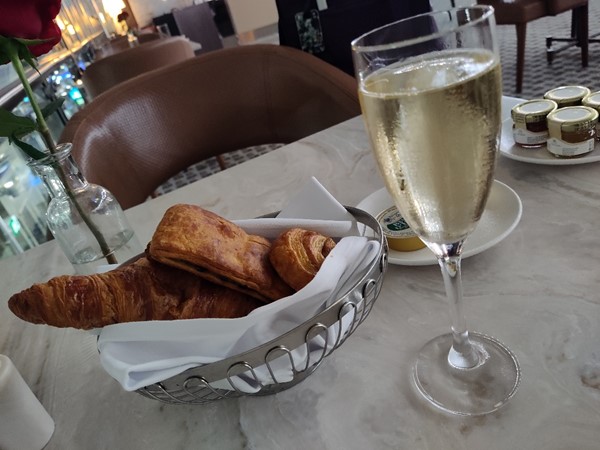 The Champagne above is the 2012 Moet-Chandon Grand Vintage.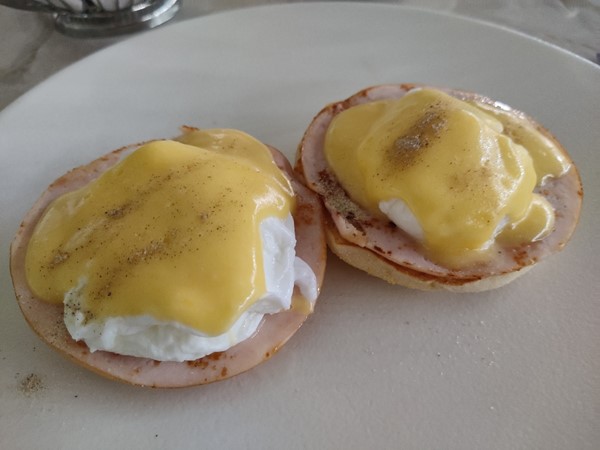 The waiter even asked HOW I wanted my eggs done: liquid, semi-liquid, firm. As you can see, I went for messy.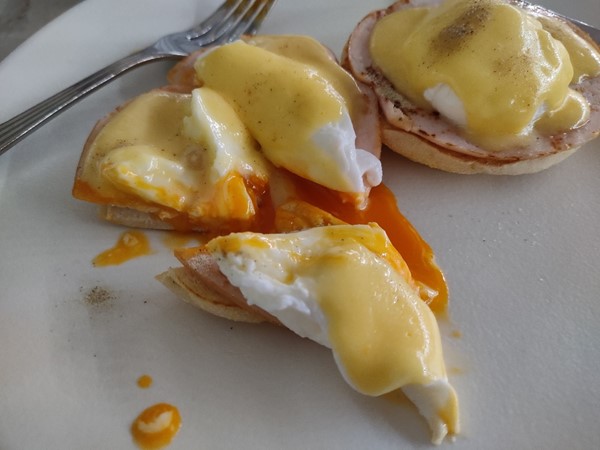 The waiter asked if I wanted any sides with the Eggs Benedict – not with that breakfast breadbasket. You could smell the Pana Chocolate from a foot away. The cinnamon roll was stunning, as was the plain croissant – all baked in house and served warm. Lordy, take me now, it doesn't get any better!
Maybe there is a reason that Emirates charges a little $5,000 for a First-Class ticket from Dubai to Warsaw. The ticket from Seattle to Dubai would have been $17.000 in First (which they no longer do – but I was supposed to be on when I booked in March), or about $5,000 in Business. My tab? 180,000 Alaska miles and about $50 in taxes and fees. I like my rate better (even though that is a TON of miles).
That's it for today – next up, First-Class from Dubai to Warsaw.
[? ? ?]
For more blog posts, click here.