When I originally booked this trip, Helsinki wasn't on the list of stops until I found some spare miles in another account. When I added it, it would have been quicker than taking the train between Warsaw and Berlin, even with Helsinki being hours north.
And then, a couple of months ago Finnair moved my outbound flight from Warsaw to Helsinki from Saturday to Friday but kept the connecting flight on Saturday Helsinki to Berlin – and not offering a free overnight hotel. Called, cancelled it, and rebooked so that I'd have about 24-hours in Helsinki, enough time for my friend Viking Diva to come over from Tallin, Estonia.
So, that is the story of why I'm ending up in Helsinki, but first I have to get there.
Sadly, this car sitting in duty-free in Warsaw wasn't for sale: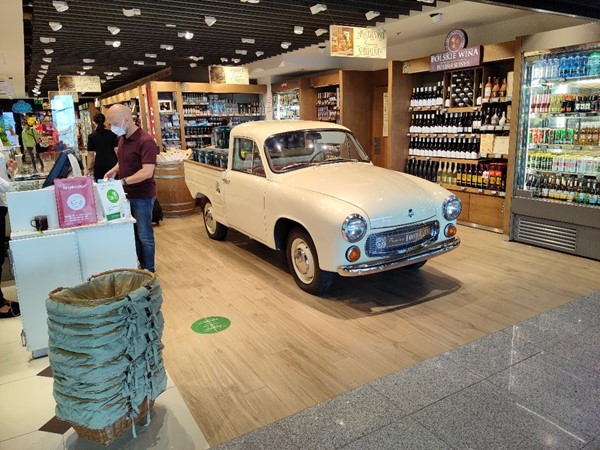 But I did find a lounge that I could into for free.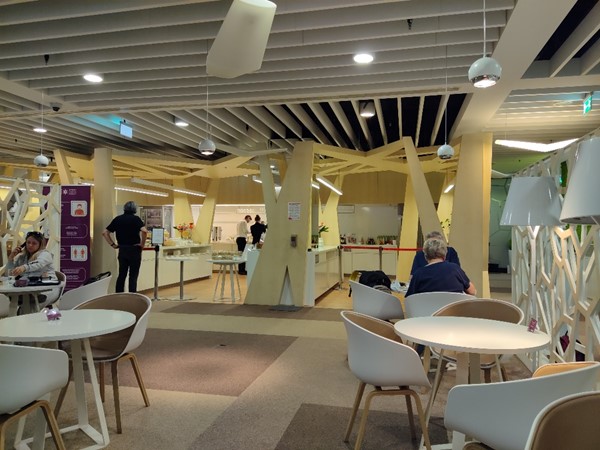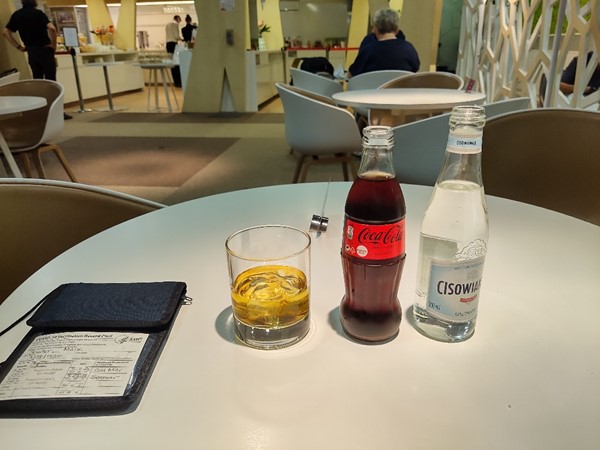 Nice to grab a meal for the airplane since they'd downgraded to plane so I was no longer in Business, just the first row.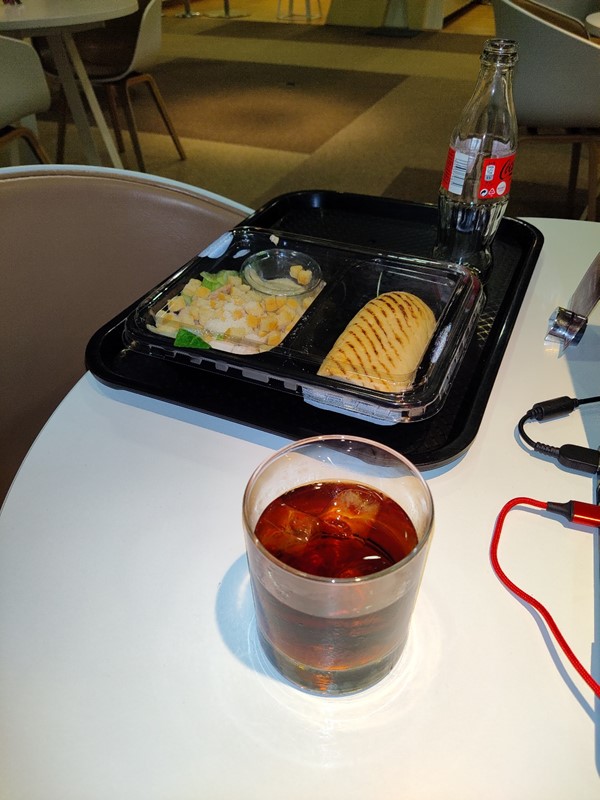 And this is one of the perks from Alaska joining the OneWorld Alliance – top level (means international lounge access no matter what class, priority boarding, bulkhead/exit row seating). Nice to be able to use the benefits again now that I'm travelling.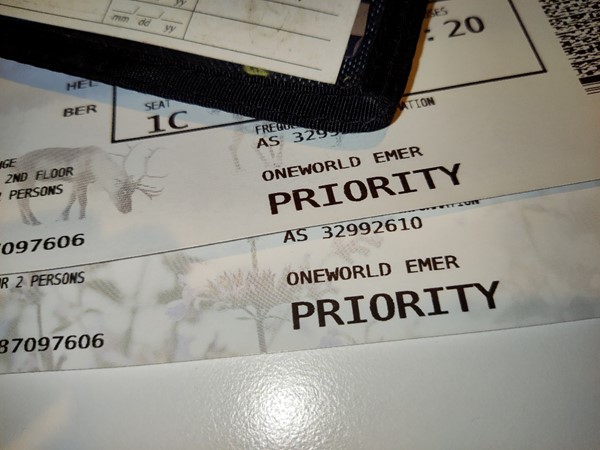 Time to board!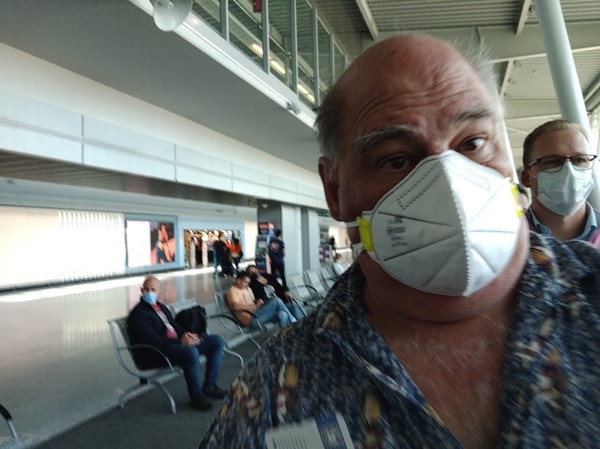 And, once again, BUSSES and STAIRS!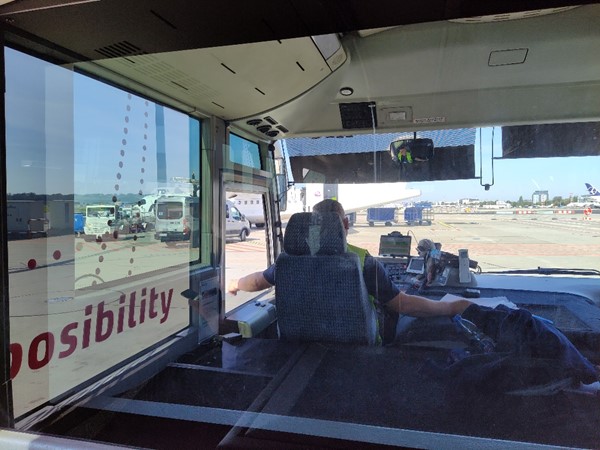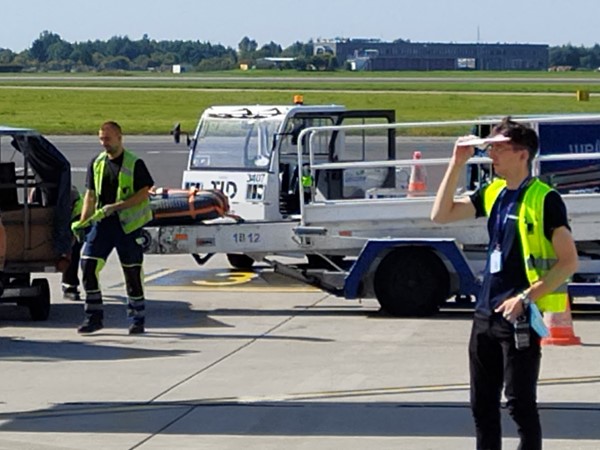 And finally on board.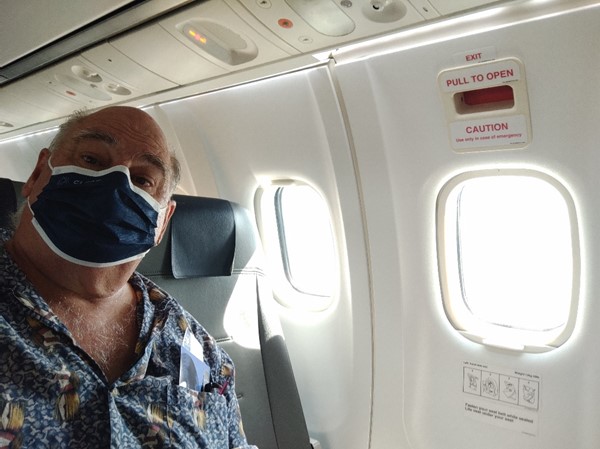 With the seat open next to me!
Another benefit of Emerald Status on OneWorld is a free item off the buy-on-board menu – I went for the red wine: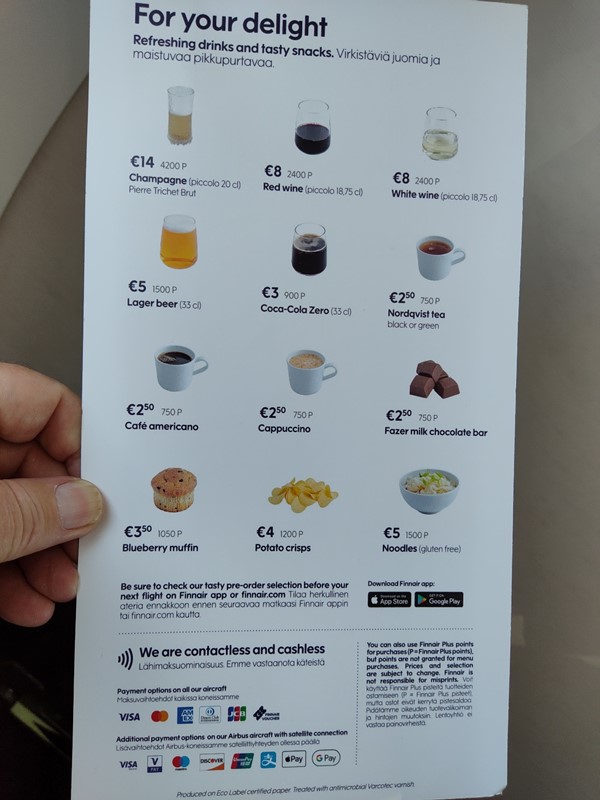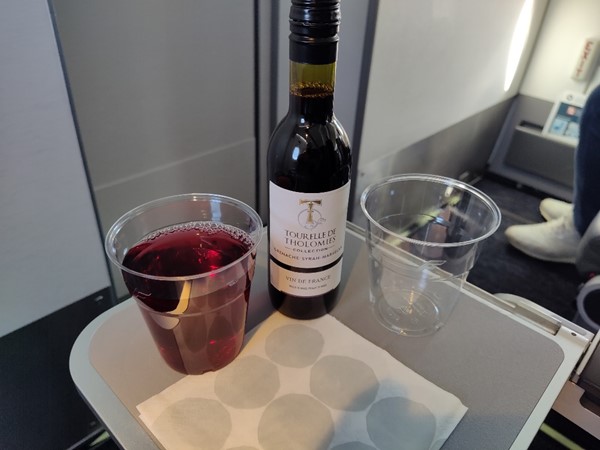 It was French, it was a nice blend, much better than you'd find on a US flight.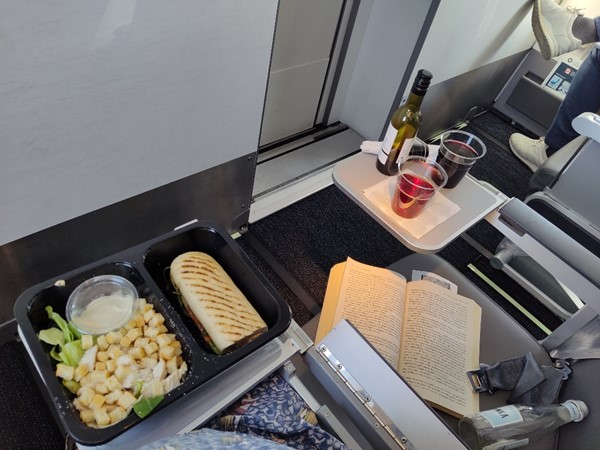 It went well with the Salami Panini and Chicken Caesar from the lounge.
And the view from leaving Warsaw: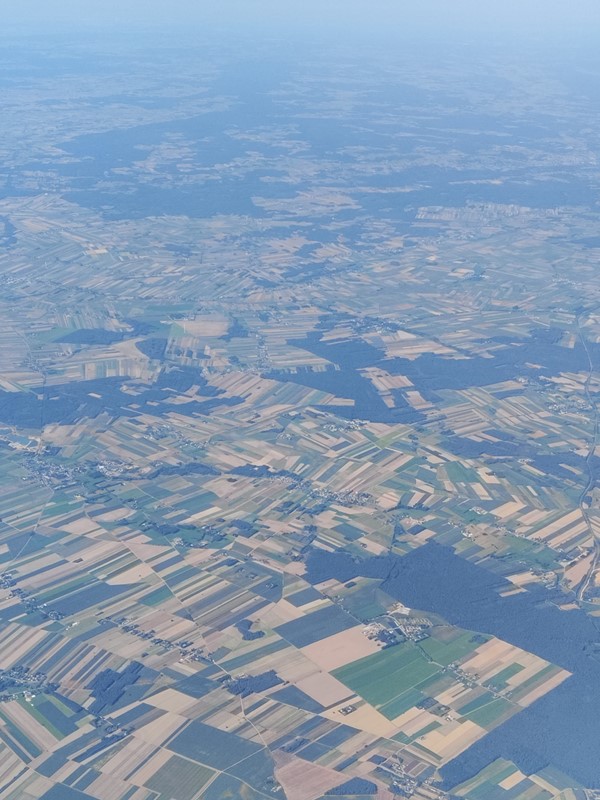 Before long, I was in Helsinki, and greeted by the lovely bear bollards: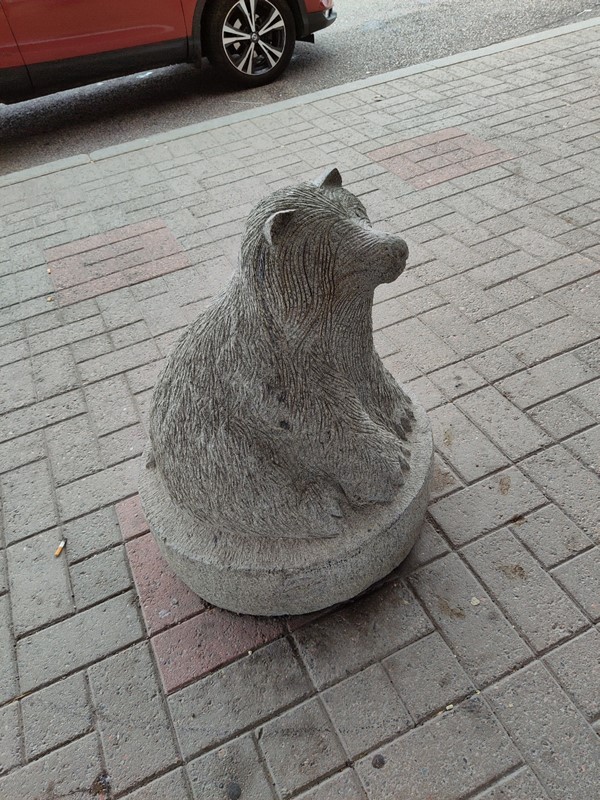 Uber to the hotel, more later.
[? ? ?]
For more blog posts, click here.