To get to this moment, there was a huge dallop of stress.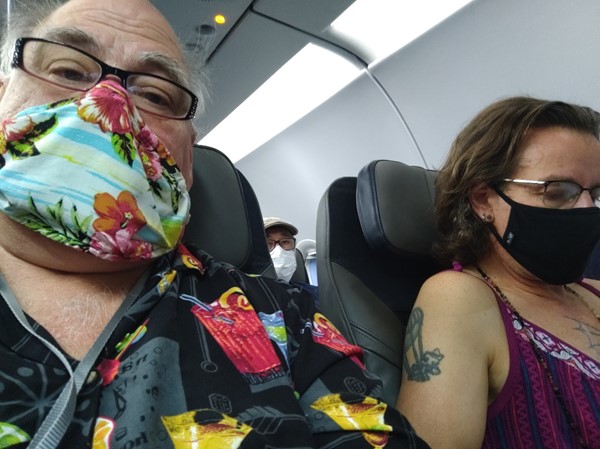 Long raucous dinner party the night before, phone (not mine) left in Uber to the airport. Me boarding with both our bags hoping Dan would make the flight, but so exhausted I'd given up caring.
It was a relief when we were in the air, and cocktails arrived: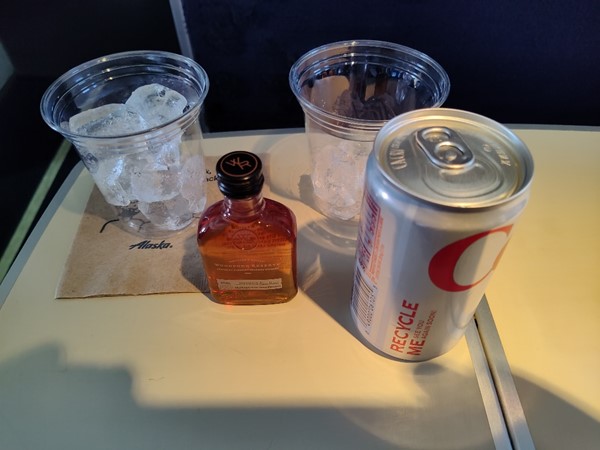 Followed by a cold breakfast – but at least they are back to serving them on plates, not boxes: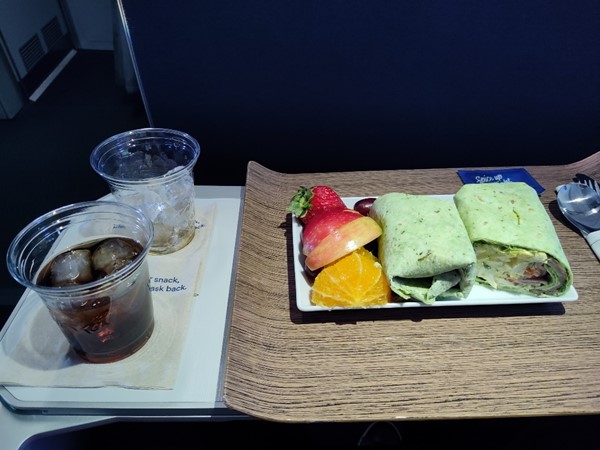 Short transfer in San Diego – yes, not the quickest way to get from Seattle to Honolulu, but the only way to go cheap in First Class. Had to get wrist bands to get into Hawaii, had a quick drink in the lounge, and back on a plane for more food. I had the chicken with pineapple: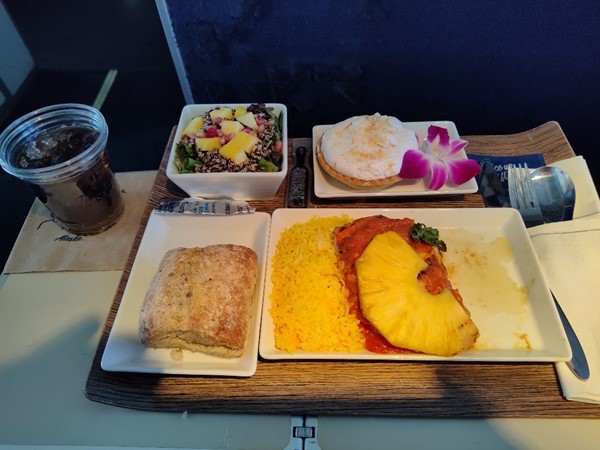 Dan had the risotto of some sort, though, technically, the kale came from my plate, but I know he loves it: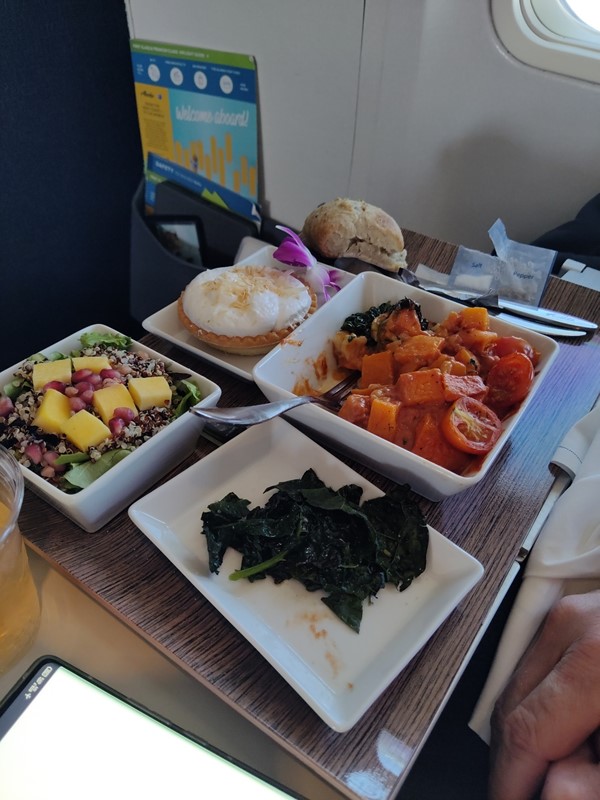 We had great service, and in chatting with our FA – turns out she used to work for Emirates, which I flew a couple of weeks ago!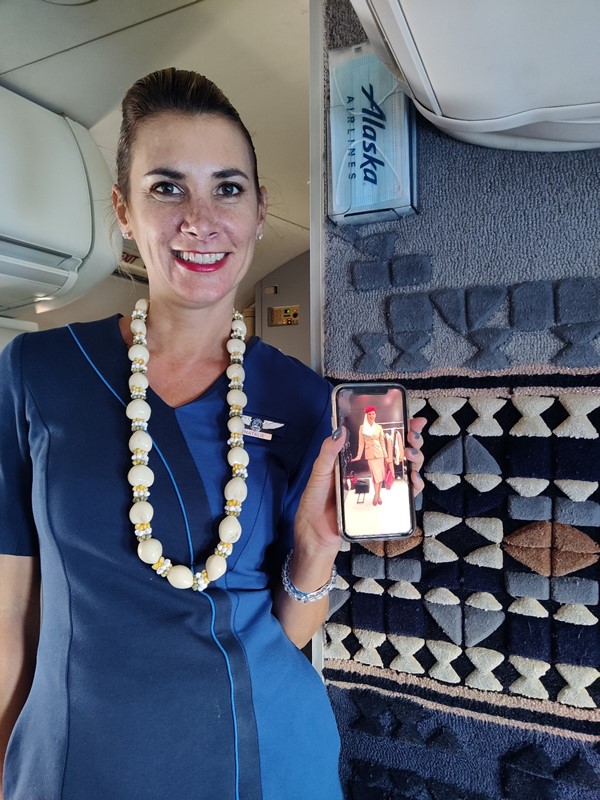 And yes, I grabbed a couple of the Alaska branded face masks for my buddy who collects airline ephemera.
Great views on landing: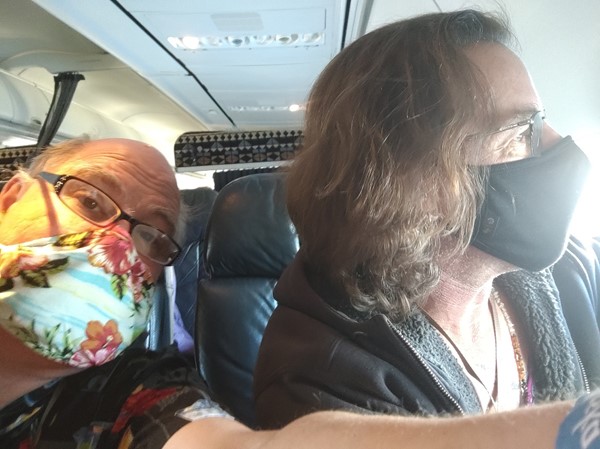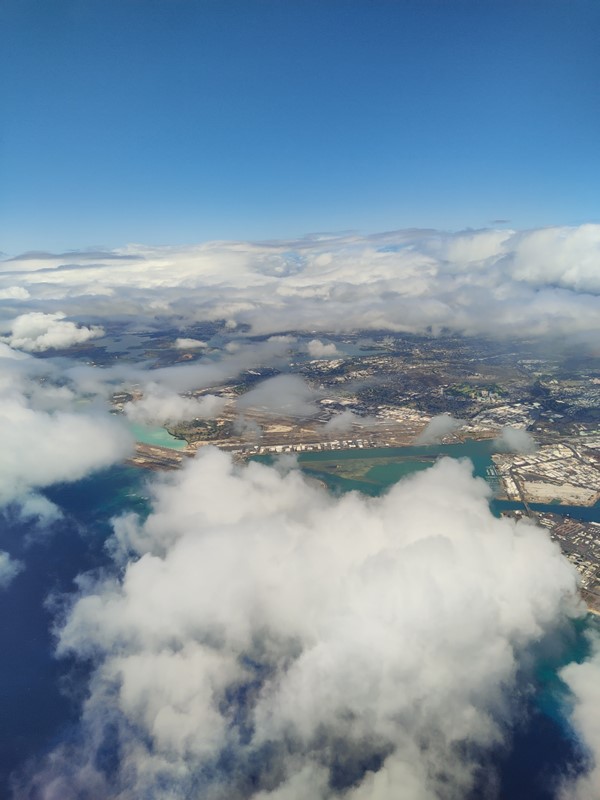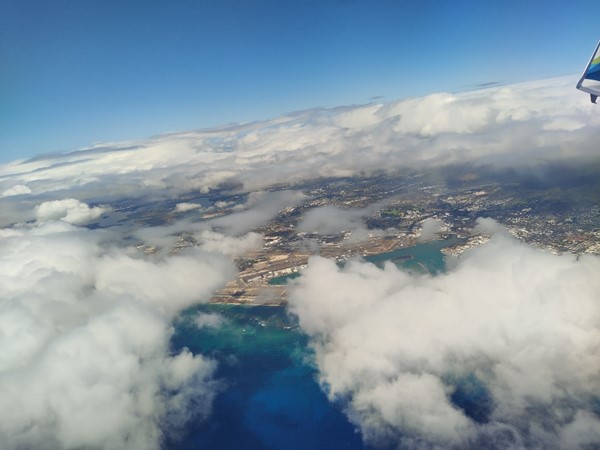 And a lovely shot from the Honolulu Airport – an airport that I really like: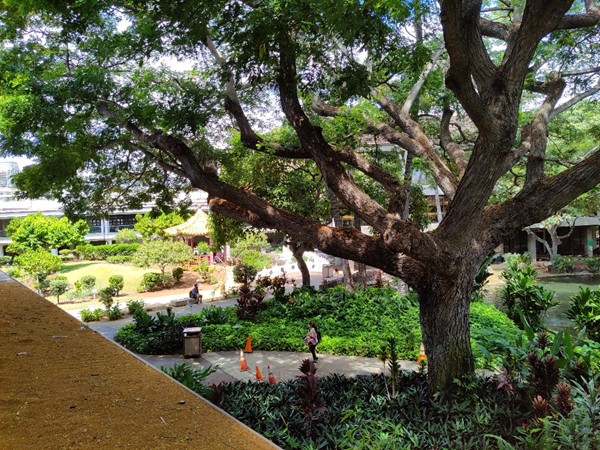 I'd arranged for a private transfer to meet us and get Dan lei'd at the airport. Nice to get right to the condo – the Wyndham Royal Garden. Stayed here before and used points to get a studio: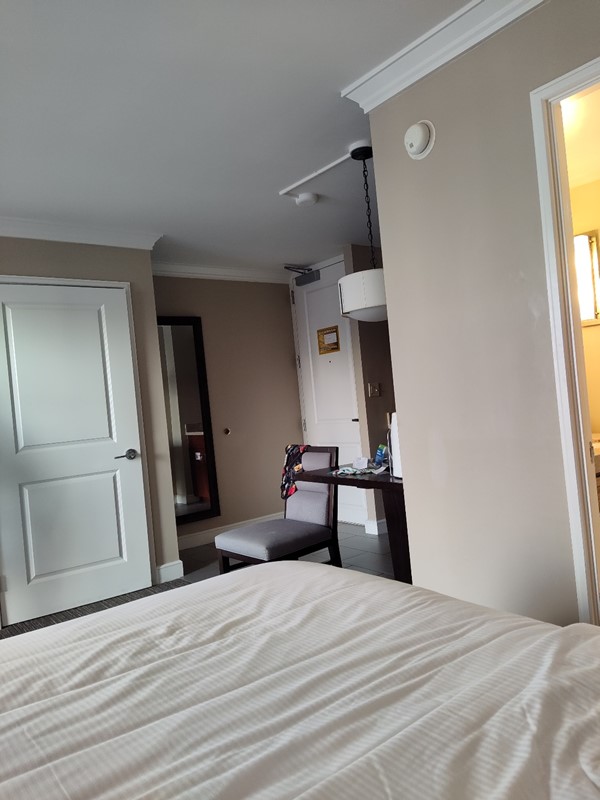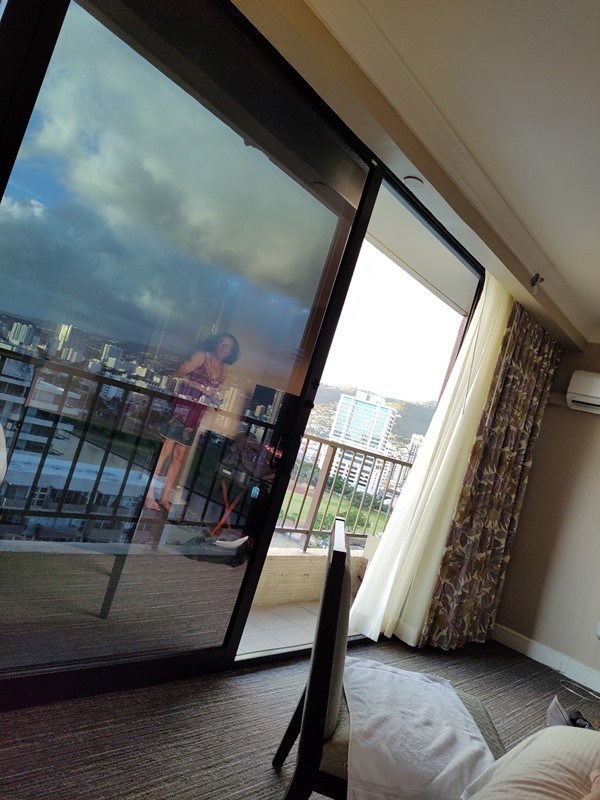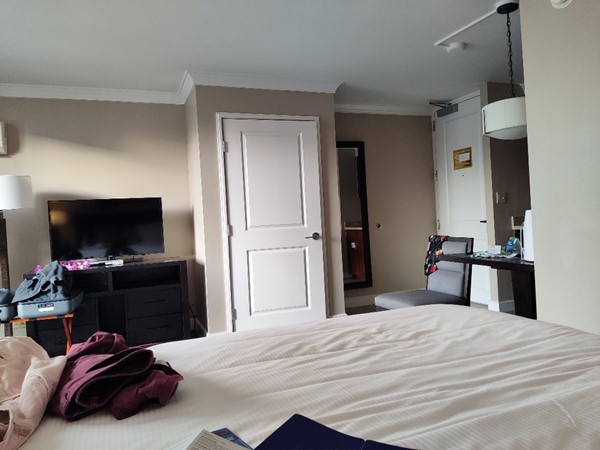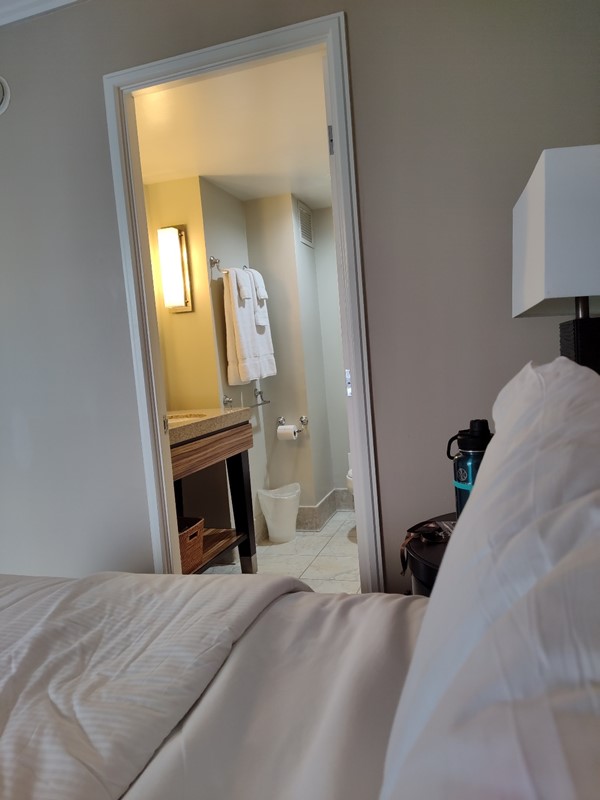 Those MIGHT be the worst photos I've ever taken of a hotel/condo.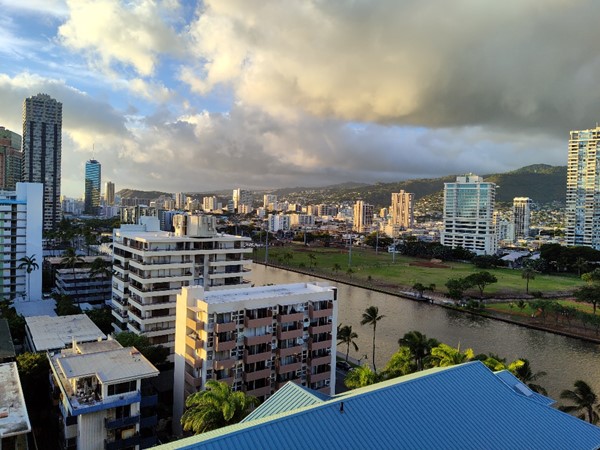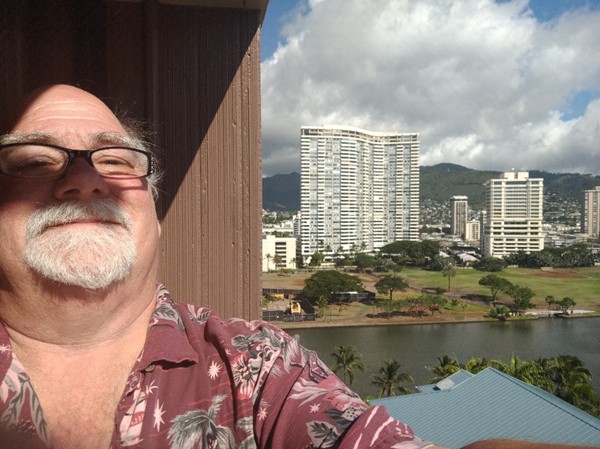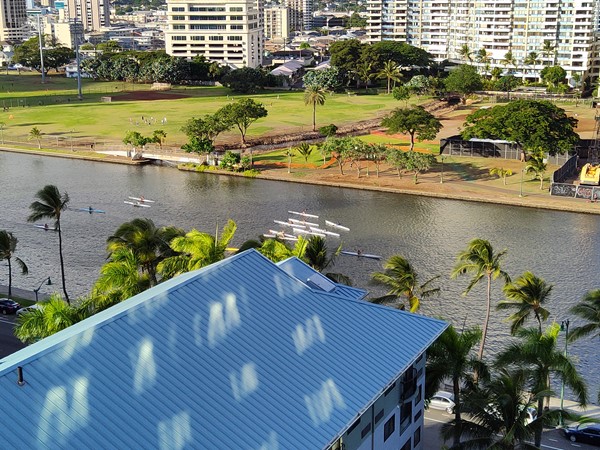 I'll pick it up in the next post with all the fun in Honolulu.
Until then.
[? ? ?]
For more blog posts, click here.