Headed home after my 65th birthday in Waikiki.
I could have taken the bus to the airport for the senior rate of $1.50 direct from Waikiki. I was lazy and took a Lyft for $23.00 – but the driver and I hit it off, he gave me a box of incredible pineapple shortbread cookies, and I made his day tipping him with a $2 bill, which I always travel with a stack. When I got in, he asked, "freeway or scenic". He gets the same either way. I said, "your choice", he said, "it's your ride, which way?" Settled on scenic and I'm showing off my knowledge of long-gone places…that used to be Sam Choy, but now it's a great bakery with great fried chicken – that was the Kmart – he says, "they closed it when shoplifters would just run out with bags of stuff". That was Hilo Hattie's – I had the famous shrimp truck stuff there. It was the best ride-share ride I've had in years.
No CLEAR at the Honolulu Airport, but at least TSA-Pre, so though quickly and into the Delta Sky Club since I'm flying them home. It was supposed to be a mid-day flight, but a couple of months ago they changed the schedule to a red eye on the same 757 with a small recline. I rebooked to a connecting flight through Salt Lake City, but on an A330 with the Delta One lay flat suite. Sadly, not with the international food service.
One of the perks of being the Delta Diamond Medallion is that I used one of the Choice Benefits to get Delta Sky Club membership (sadly, guests are $39. Fortunately, HNL has a Sky Club: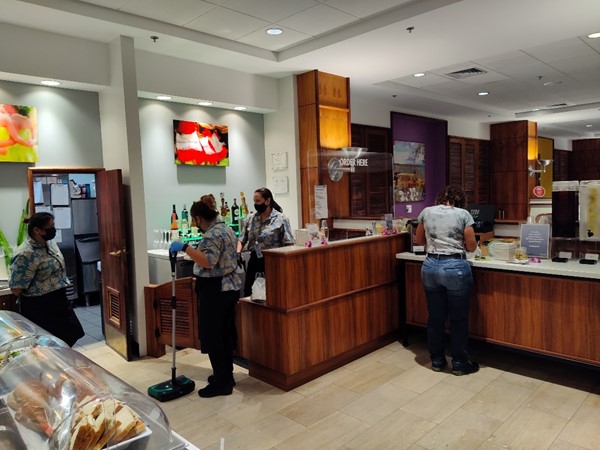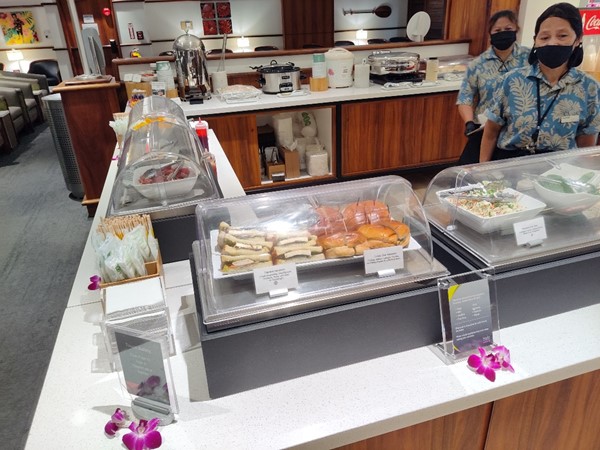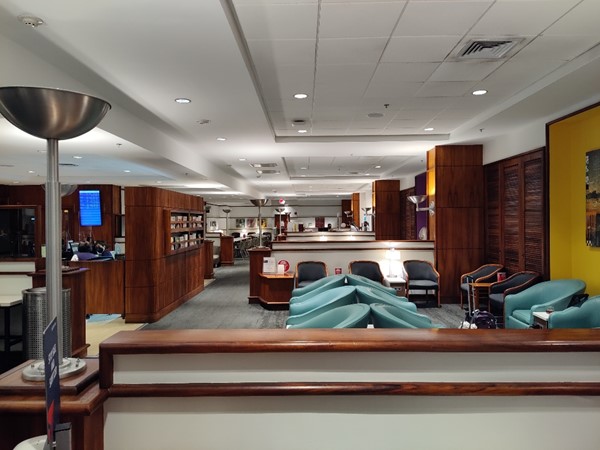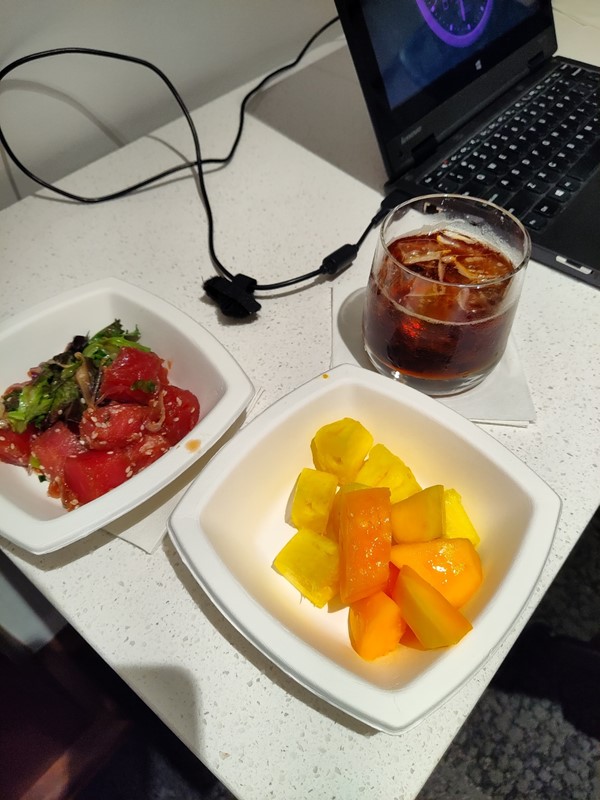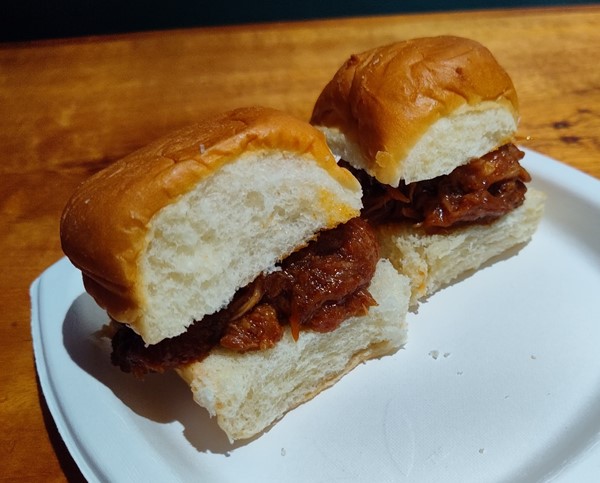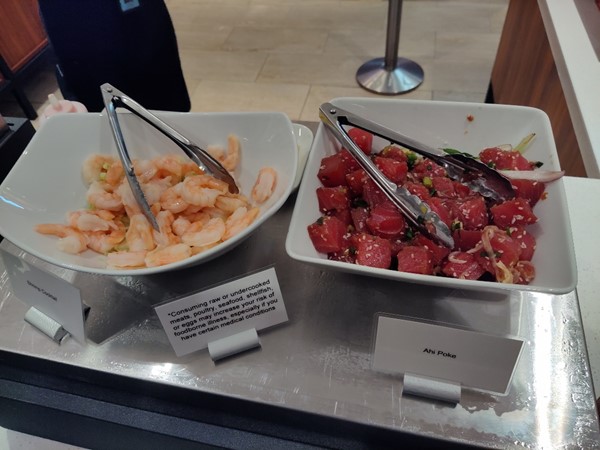 Took a break from the lounge where the AC was cranked to the max to explore the gardens that are part of the airport: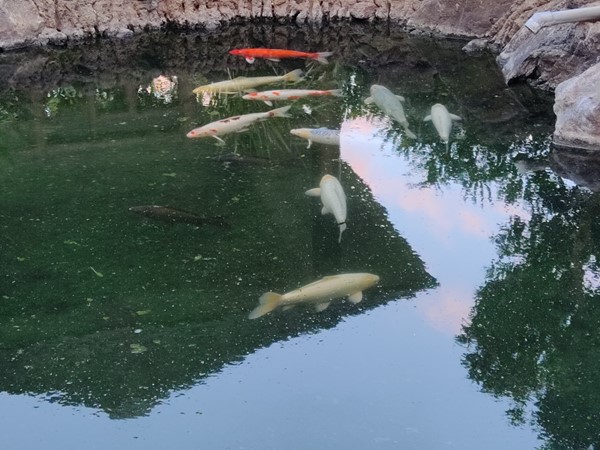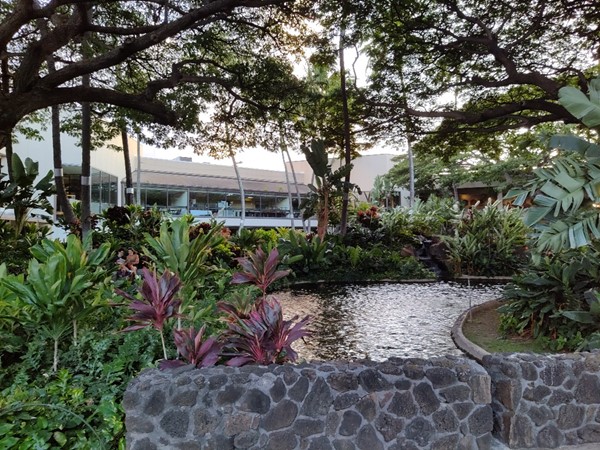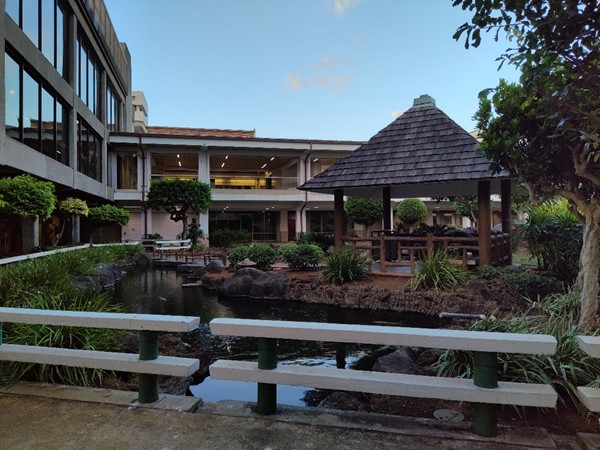 Hard to believe that you are behind security it a major airport. Email me if you want to know where the public bathrooms that have bidet toilet seats.
Killed a couple of hours – nice to have unlimited food and booze.
Big seat awaits me!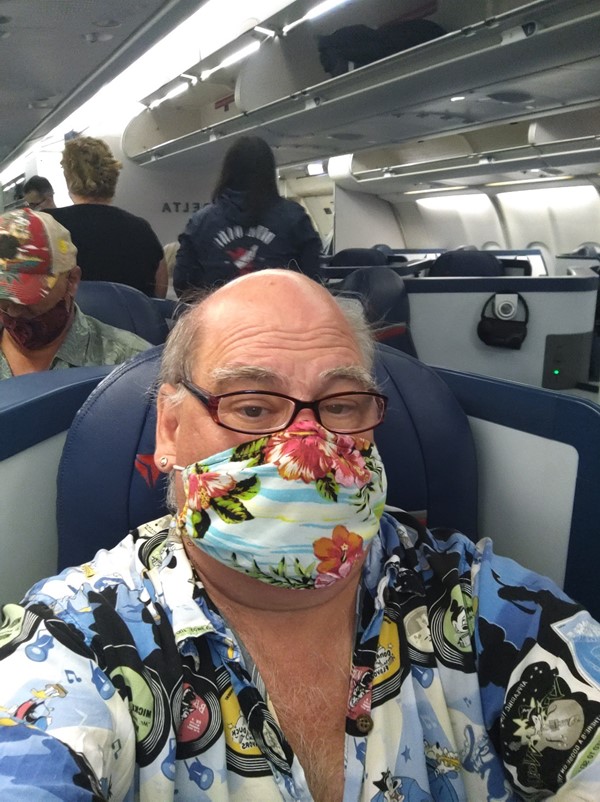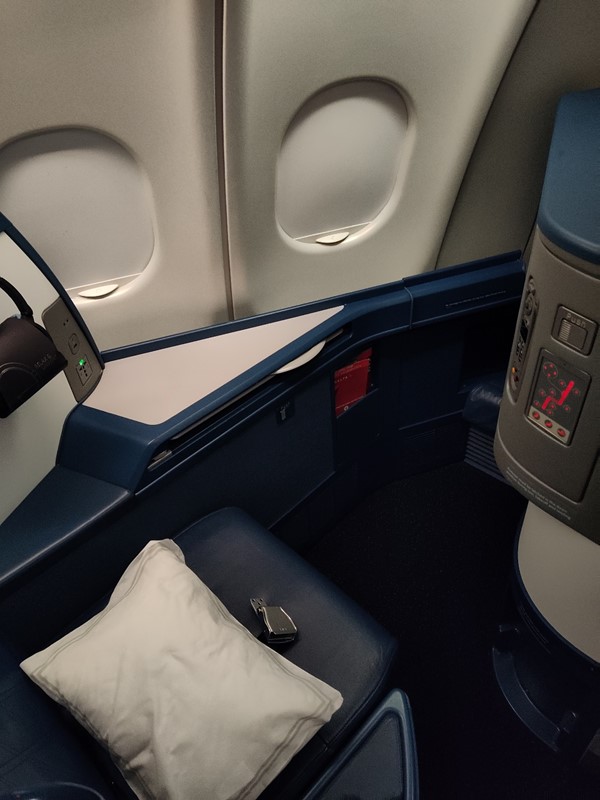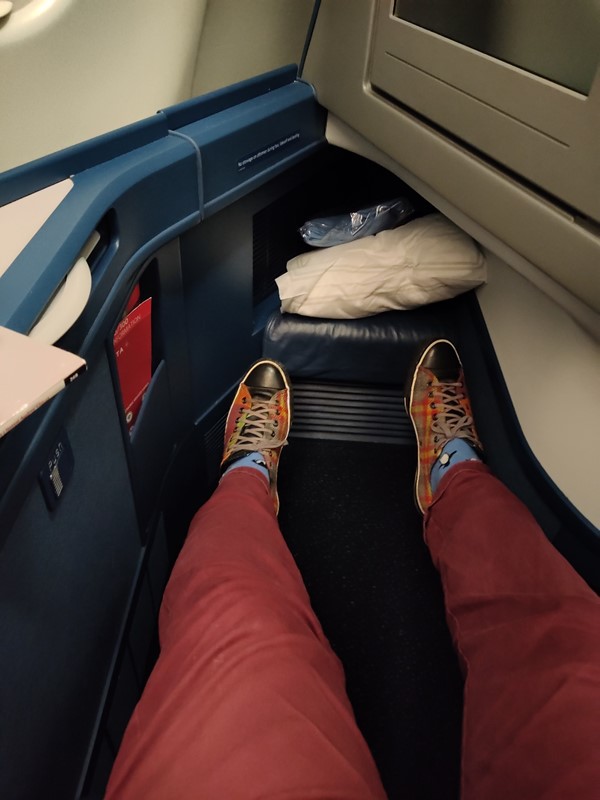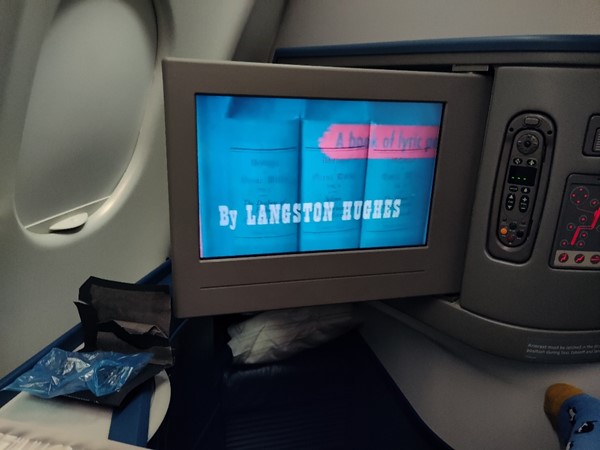 A nice step up from a 737 (this is an A330), or the Delta B757 that they wanted to stick me on overnight.
Cocktail service, then they brought a box meal – they aren't back to hot food yet.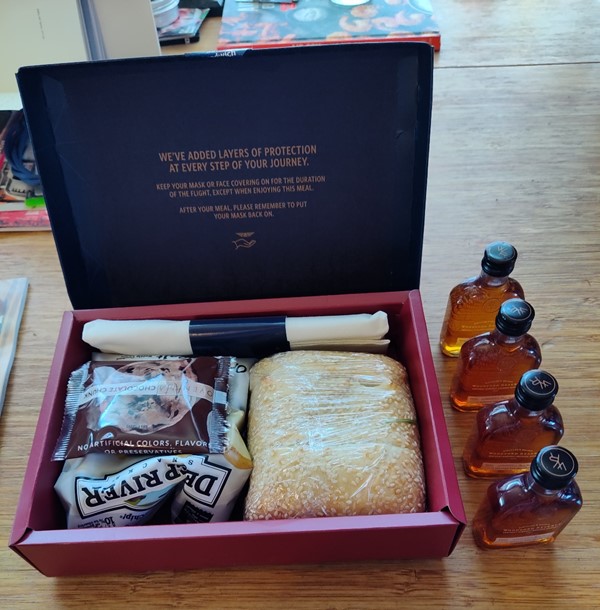 Truth be told, that photo is on my dining table. I was so stuffed from lounge food I just threw the box in my carryon. Honest, they did not serve me all those bottles at once – that was two rounds with a lot of Diet Coke, which was what I was drinking because of some "gastrointestinal issues". I did eat the snack box, but at the wine shop on Saturday. Didn't end up drinking anything on the almost six-hour flight.
Back to those "gastrointestinal issues". An hour into the flight, "the bottom fell out", fortunately with enough time to get to the lavatory. It was a red eye flight so everybody was sleeping and there were two lavs 10 feet away, so no lines – which I would NOT have survived, and all I could think was, well, at least I have shorts in my carryon.
The "evacuation" helped with the pressure, not so much with everything else. An hour later, the "mountain blew", sadly, into the sink. The sink with VERY SMALL drain holes. It takes a long time for paper towels to soak up that much liquid. And, a lot of paper towels.
In the end (now both flushed out) got the lav cleaned, and wiped down with sanitizing wipes. I was NOT going to leave that for an FA to deal with.
Did manage to get some sleep thanks to the lay flat bed, though I kept it in "Barcalounger" position.
My original flight was a mid-day direct flight. Which is why I booked First Class on Delta out of pocket. Couple of months ago they turned my noon departure into a 9PM departure. A B757 is fine for a daytime flight, but not an overnight. Hence, how I ended up in Salt Lake City at 7AM. Might as well be Atlanta for the size of all the Delta gates, but I found the lounge.
NICE FUCKING LOUNGE!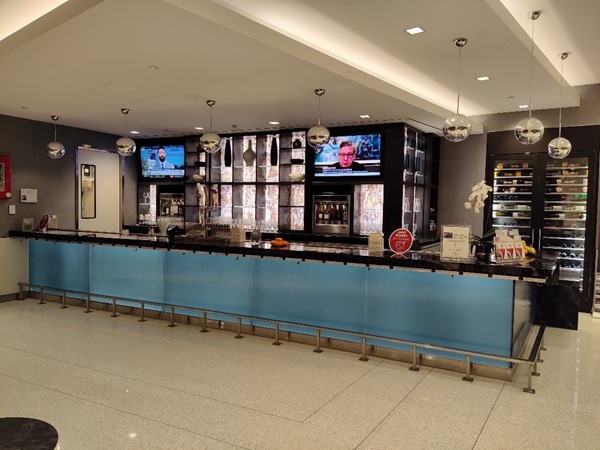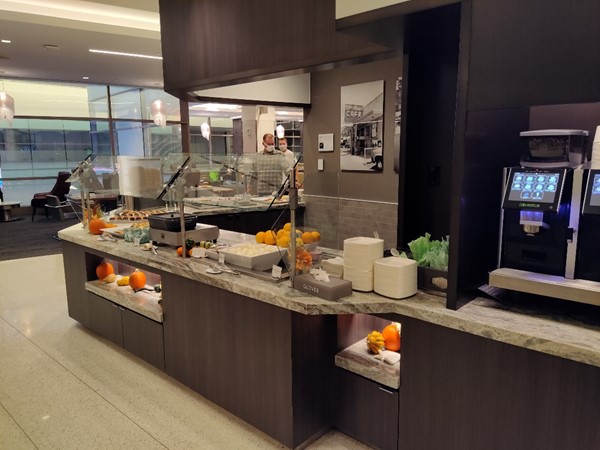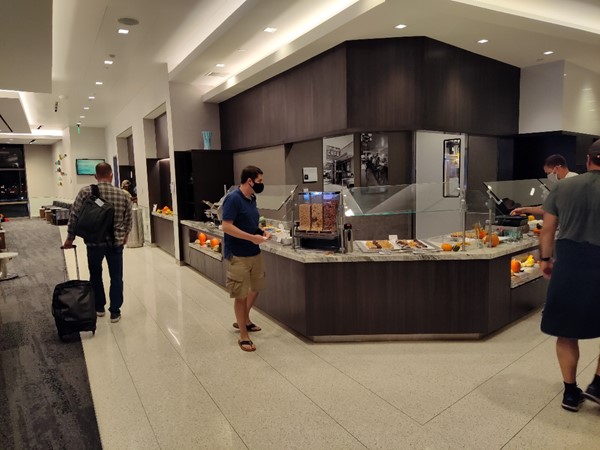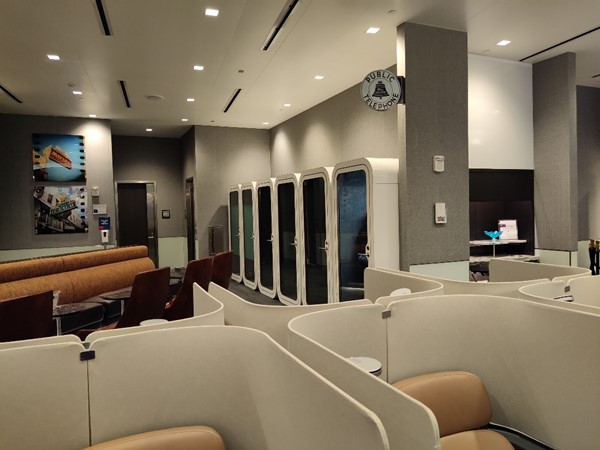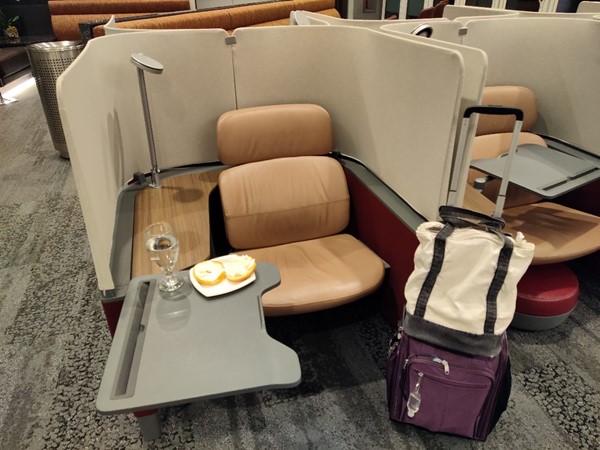 Full hot breakfast buffet from bacon, sausage, eggs, oatmeal, breads, rolls, the works – and with my now timid digestive system, plain toasted bagels with cream cheese and sparkling water (not that the bar was open in Utah at 7AM):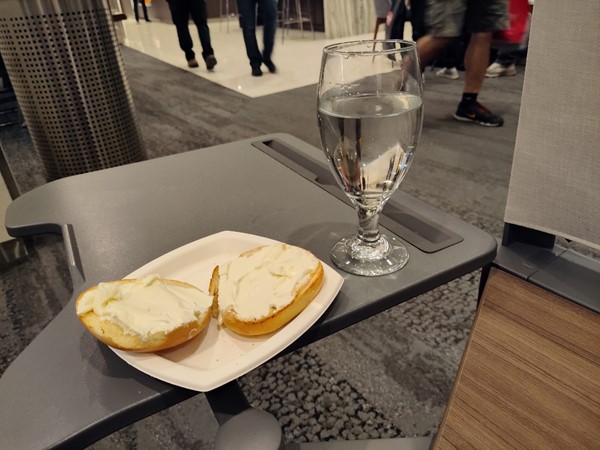 Quick hour and a half flight back to Seattle: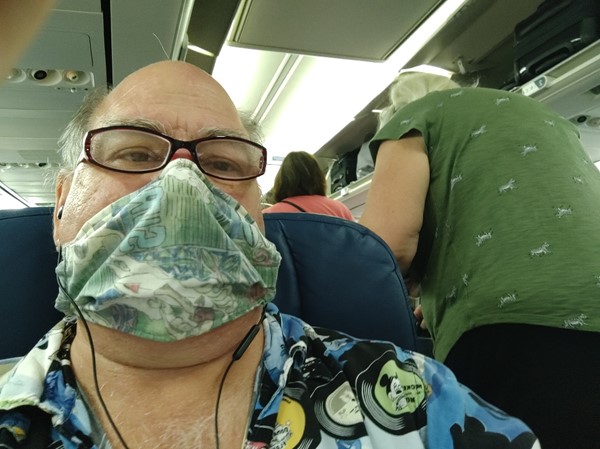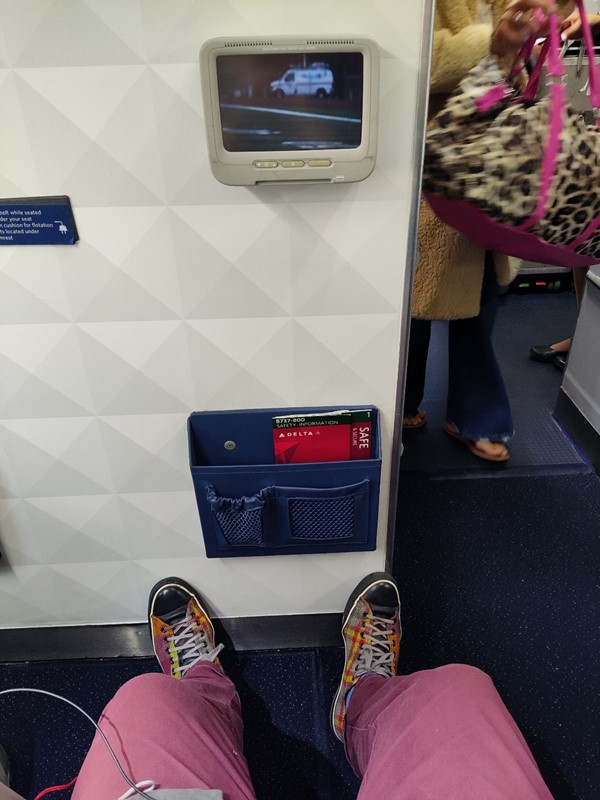 And the view out the window that I never get tired of.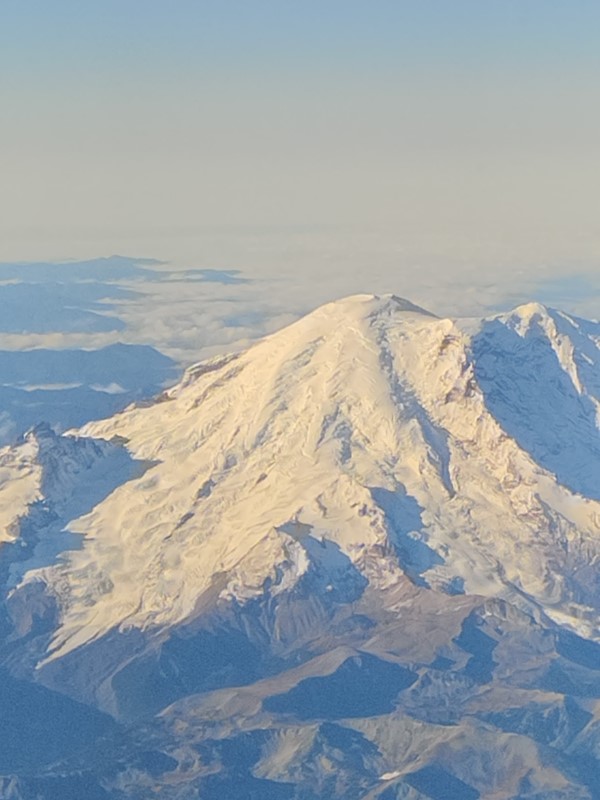 FUCKING STUNNING.
Home this week, so project time!
[234.00]
For more blog posts, click here.