People ask me how we choose what goes into the wine shop (Madrona Wine Merchants). PP (pre-pandemic), Mondays were filled with trade tastings featuring sometimes a hundred plus wines – these days, there are very occasional tastings, in safer environments.
Today's tasting was my business partner Jim's side yard under umbrellas, drizzle, and wind. Safe, not terribly comfortable. That said, having the importer for Greek wines to walk us through them was worth the shivering. There were about 10 wines to sample. Importer is on the right.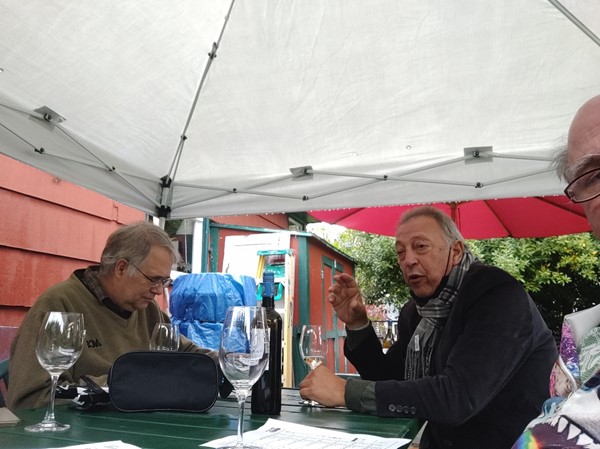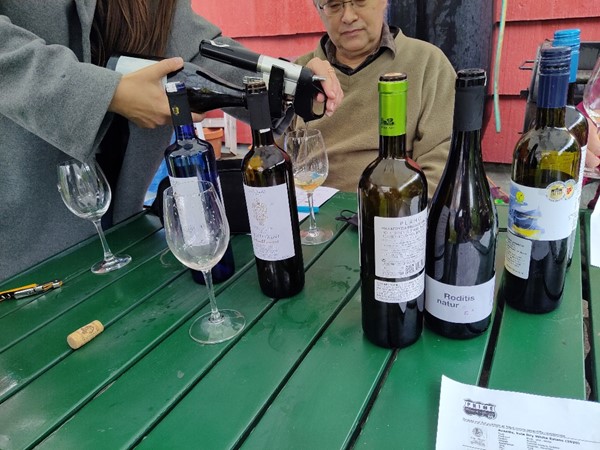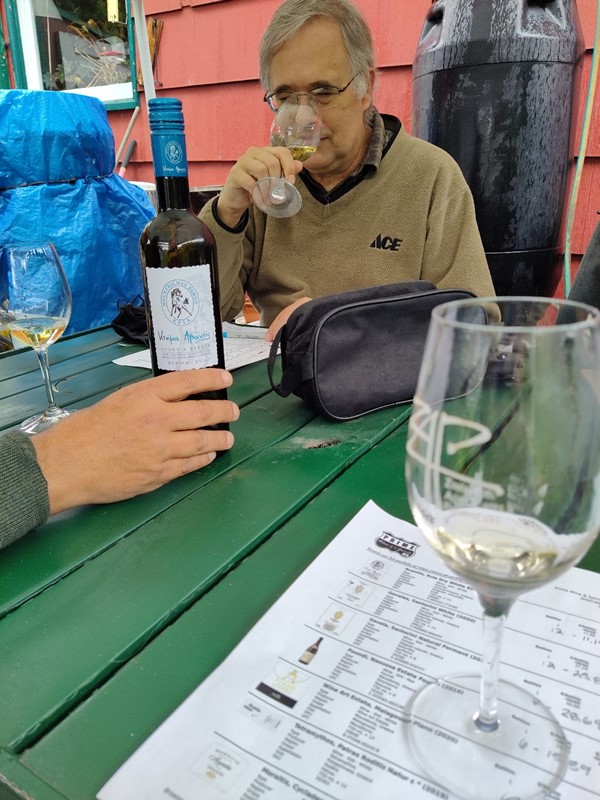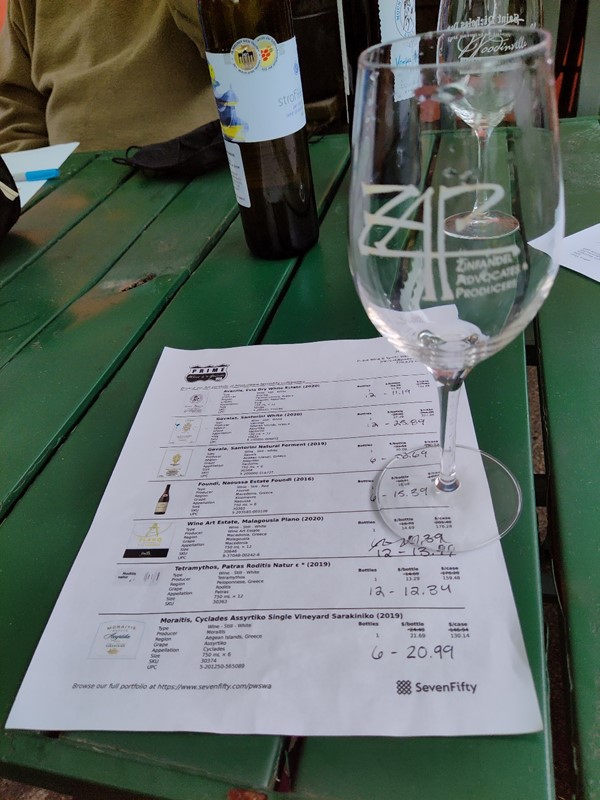 Funny side note, the glass above I got at a Zinfandel tasting in San Francisco ten years ago.
And yes, you really need to spit – the tasting was a 11AM in the morning.
[? ? ?]
For more blog posts, click here.