Another week, another trip. This time with my friend Sue, or, at least on the way there.
Sent her a picture of the lounge entrance so she could find it: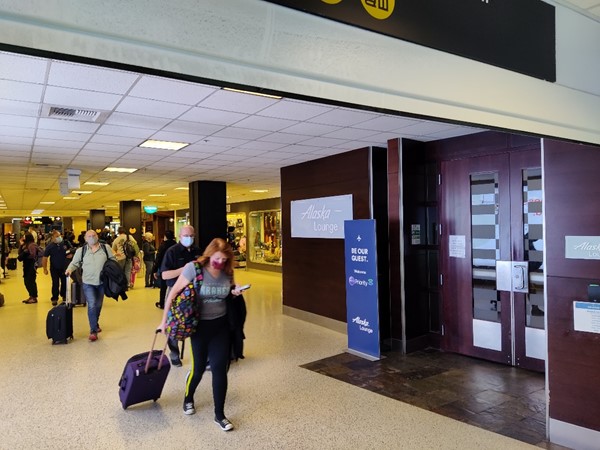 Yep, people are back travelling. Especially me!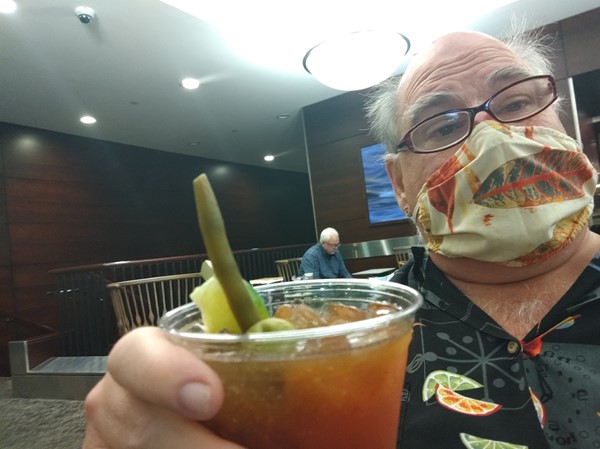 Had an hour in the lounge before boarding. Sue used miles, I used upgrades, so I got food on board: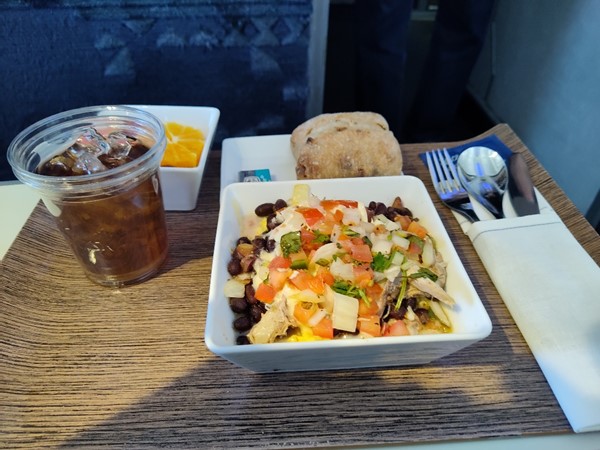 Pulled pork breakfast bowl. Other choice was a cheddar omelet.
Hello Midwest…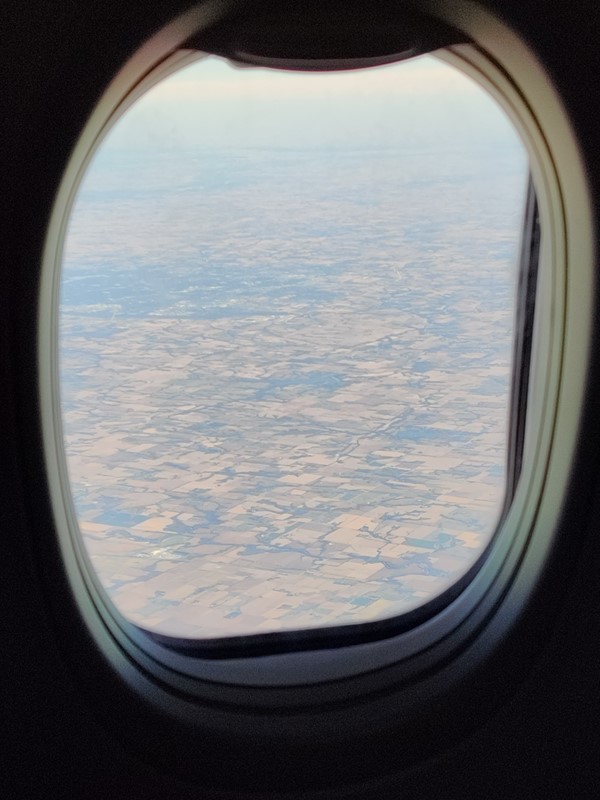 On arrival, noticed planes still mothballed on the tarmac…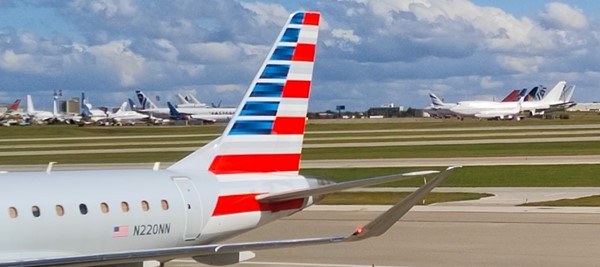 Hopefully the new Kansas City airport opening in 2023 will have better tarmac view.
Paul and Gail come to pick us up…sadly, not in this old Impala ragtop that brough back memories of Havana: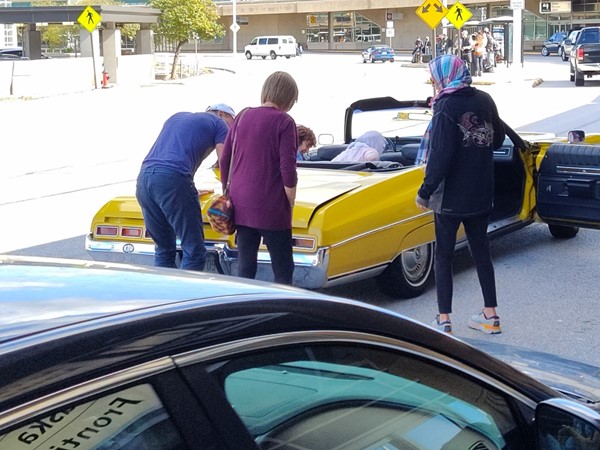 On the way to the house, be stopped by Axios for a mid-afternoon snack: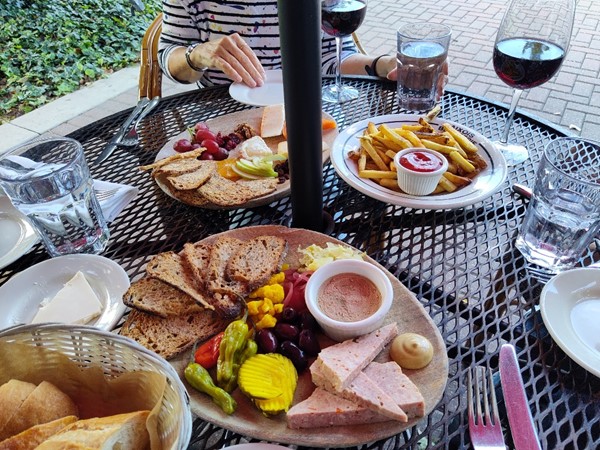 Funny that for "dinner" all we did was snack back at their house!
Thursday, we had a BBQ lunch at Char Bar, which actually has a pulled jackfruit sandwich (and great rings):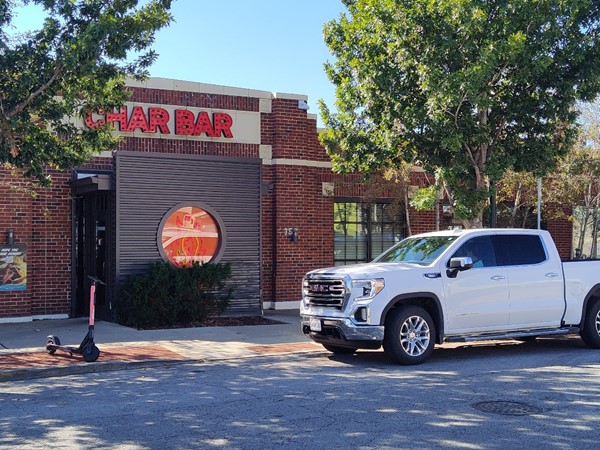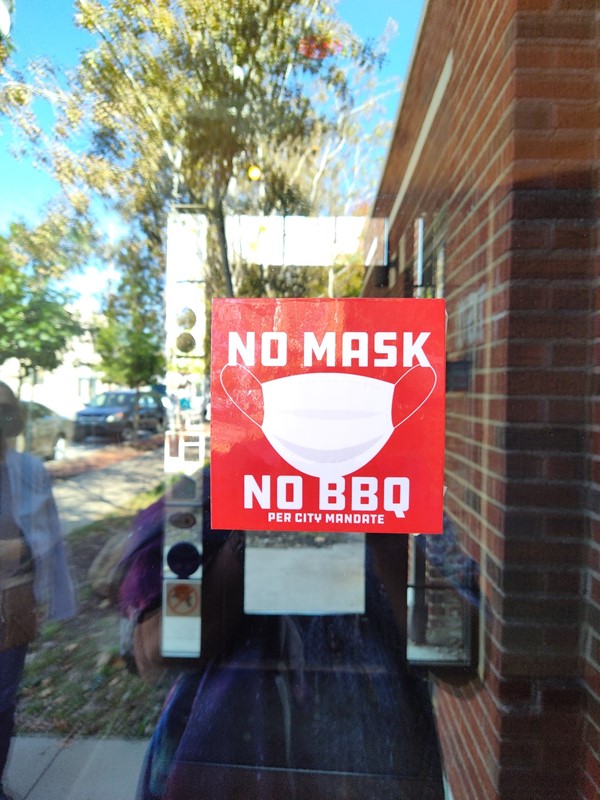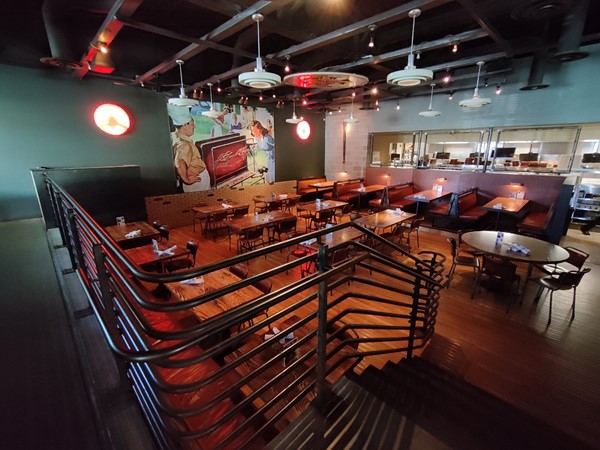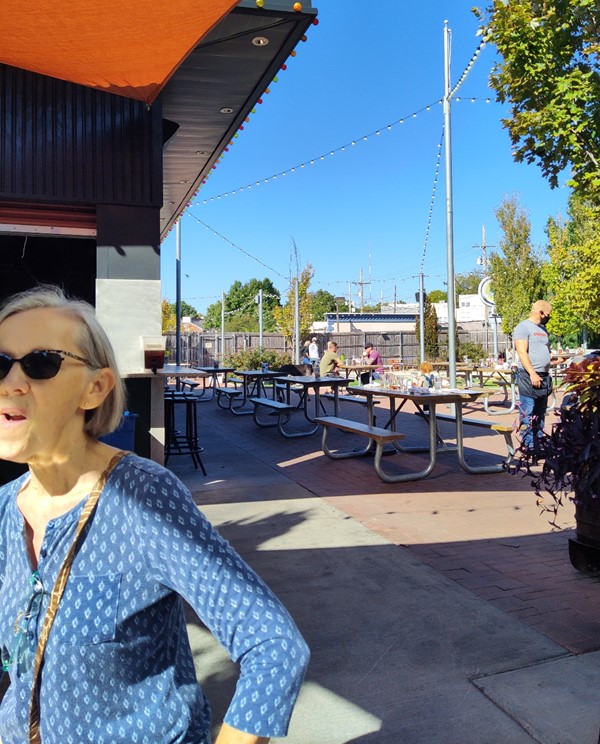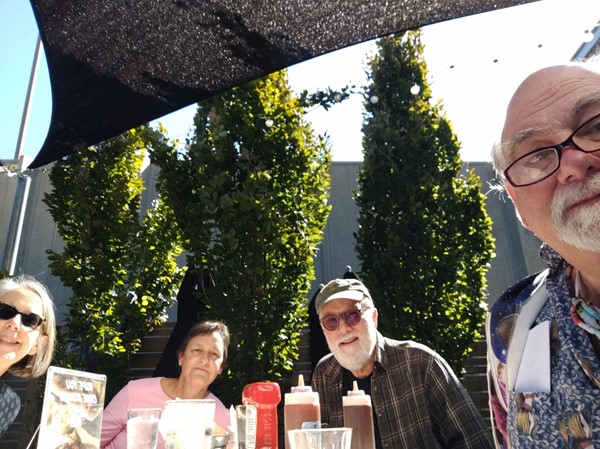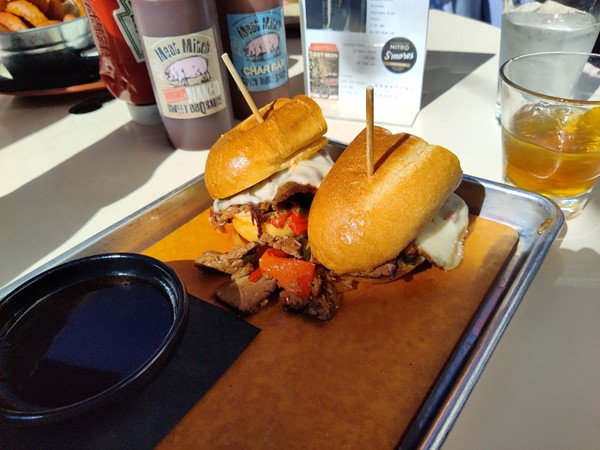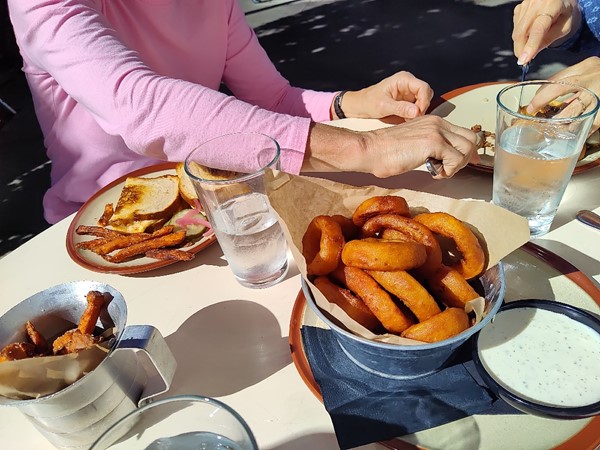 Across the street – I spied an amusing sign …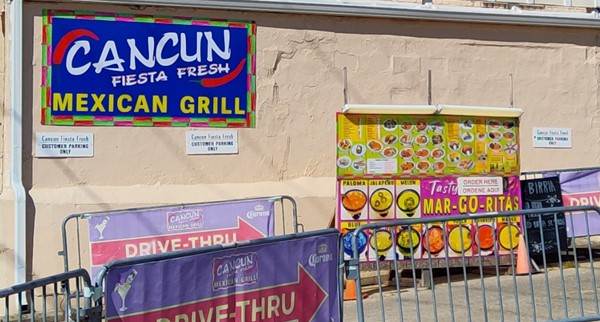 MAR-GO-RITA – yep, to go!
Pakistani delivery food for dinner with another old friend – I had the lamb korma. Gail is vegetarian, Paul mostly except for BBQ when it's just the two of us. Sadly – no pictures of the feast, which, of course, we ordered too much.
Friday afternoon I'm headed home, but we have one more lunch on the way to the airport – at the Nelson-Atkins Museum of Art: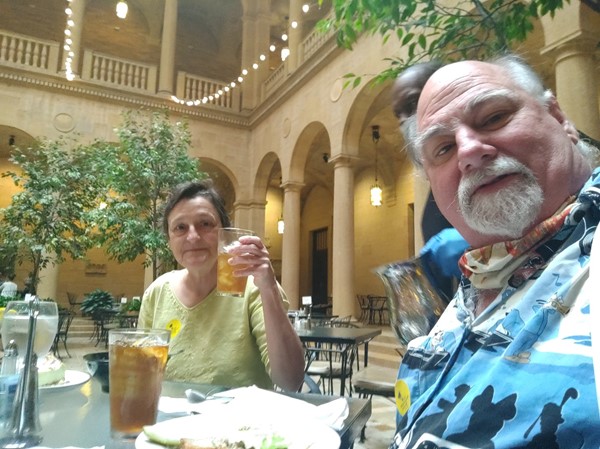 Followed by art!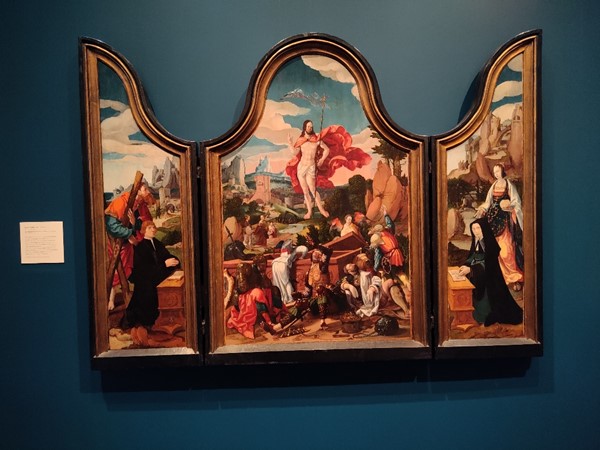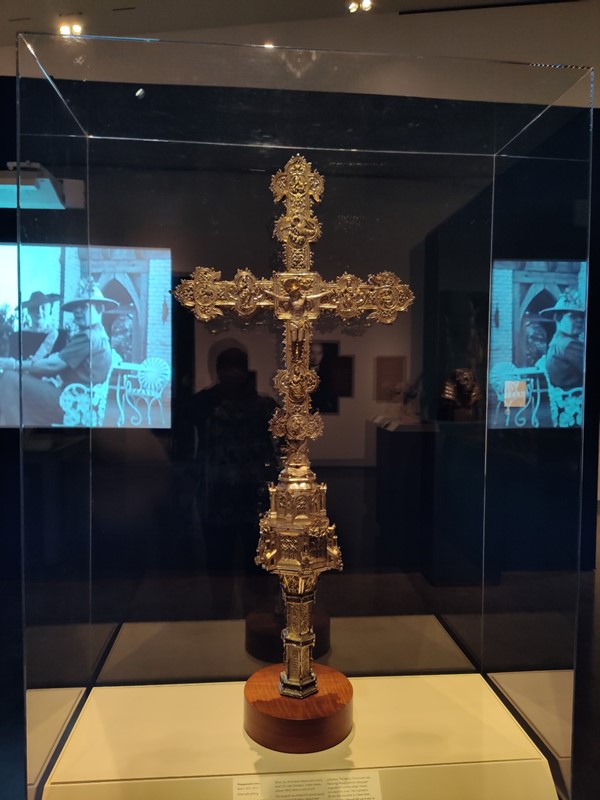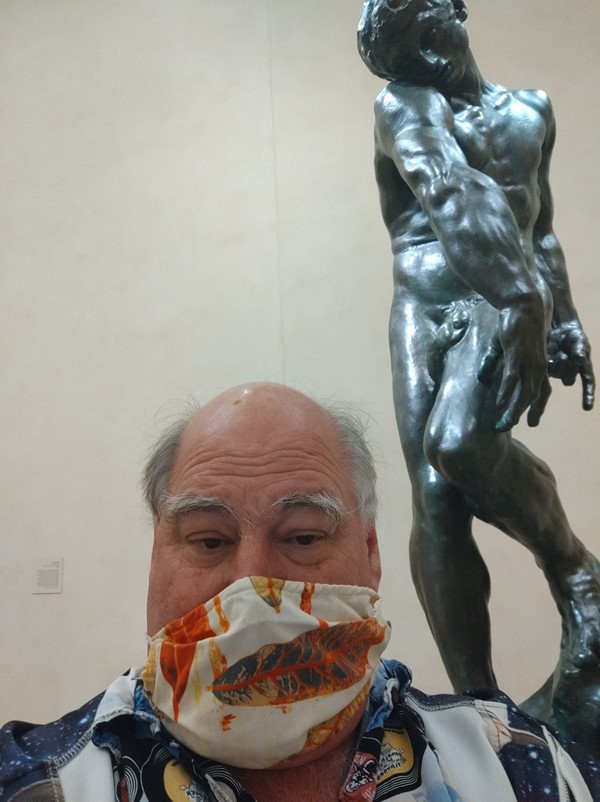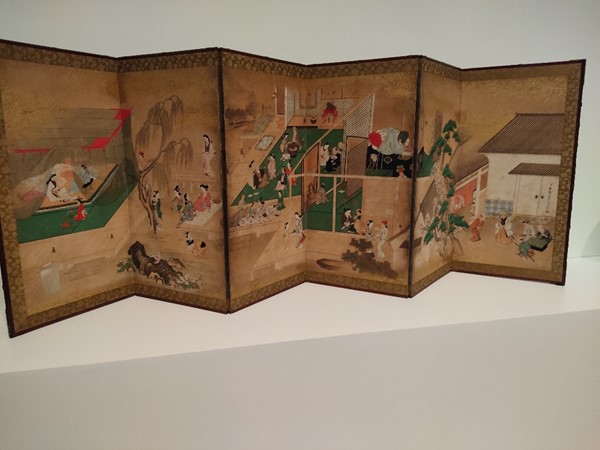 What a lovely way to end a quick trip to Kansas City to pick up BBQ Sauce for the shop's specialty food section.
At the airport I discovered that "to-go" booze is a thing in Kansas City – even in the airport (though the sign says you can't take it on board):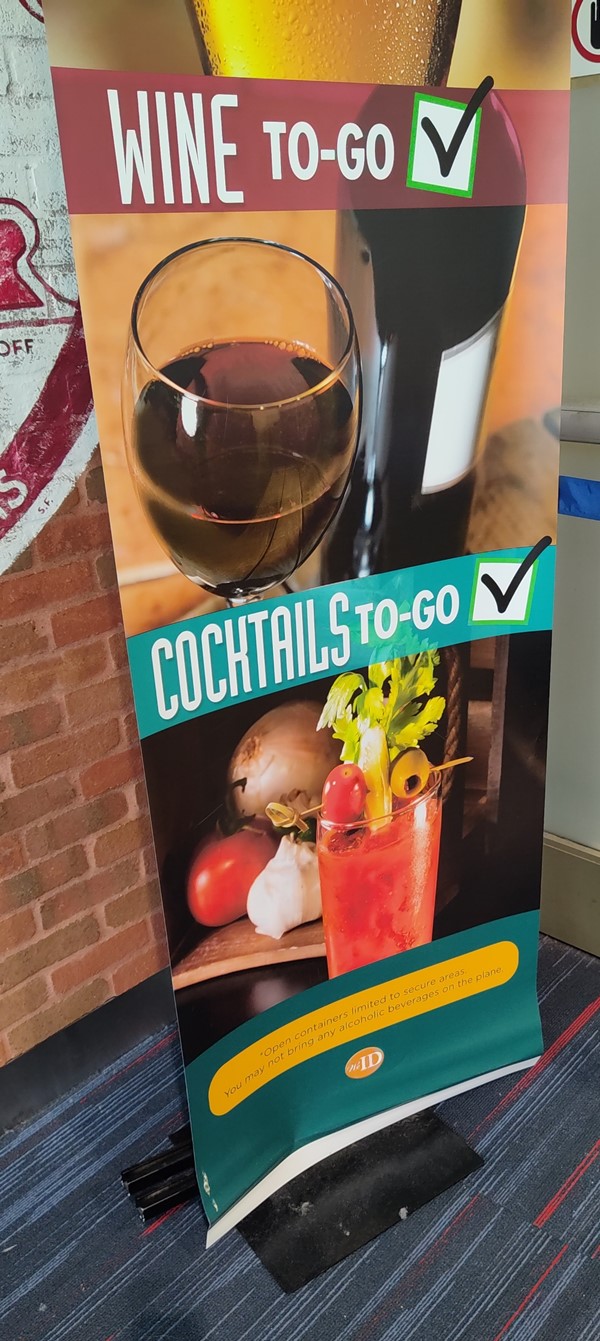 Before long I was back in my seat (1C), and dinner was served: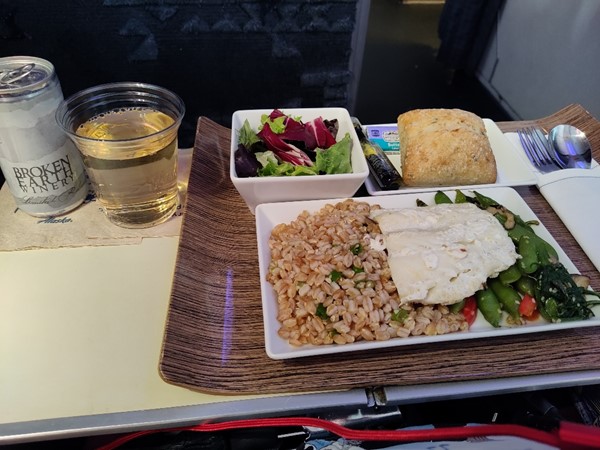 Miso Cod though there wasn't much of a Miso flavor, sadly.
Another trip under my belt. Next week is Chicago, Cincinnati, and Kentucky.
[? ? ?]
For more blog posts, click here.