On the road again – escaping the dismal winter that has dumped more rain than the rivers can handle.
Caesars at the Alaska Lounge as Rache and I set off for San Francisco, and onto Palm Springs. Fortunately, our 6AM flight was cancelled, and they rebooked up on a later flight – but still in First.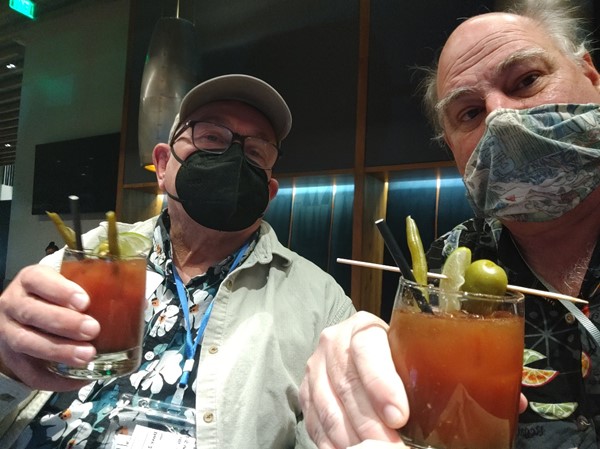 Real food is being served again in First: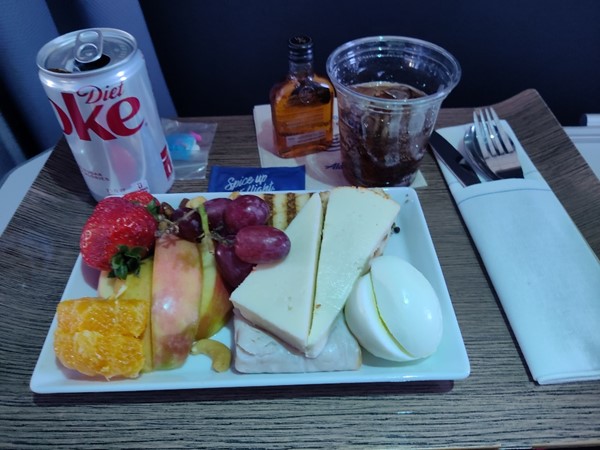 And we were on an A320 with the new First-Class seats – which will eventually be retrofitted on the rest of the fleet: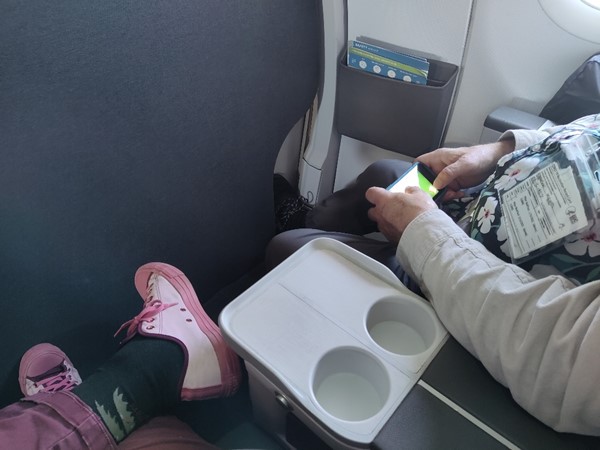 Our stop in San Francisco (when you want to use upgrades, you take the routing they give you) meant we could experience the new Alaska Lounge in San Francisco: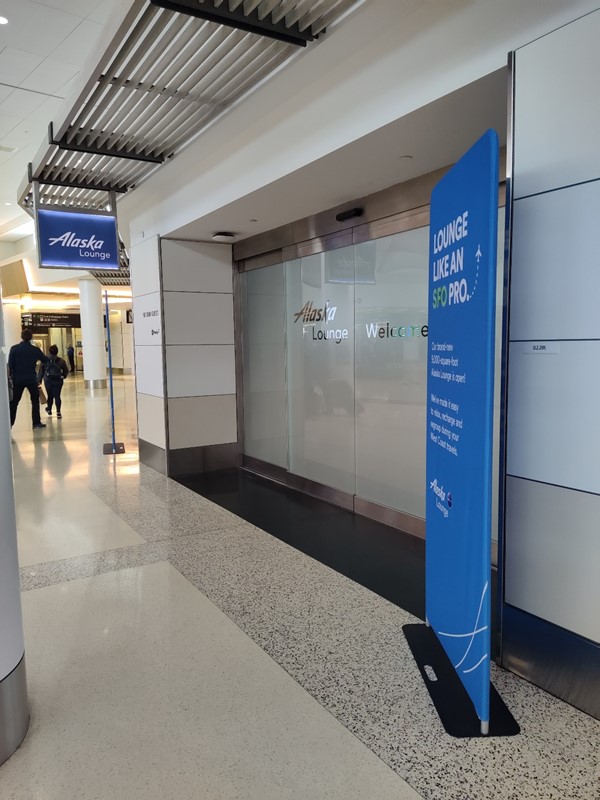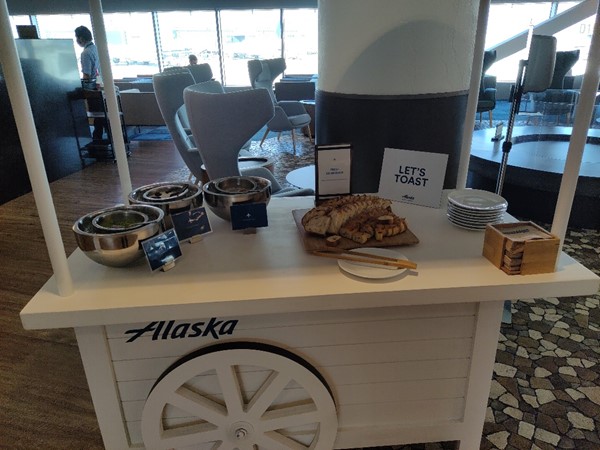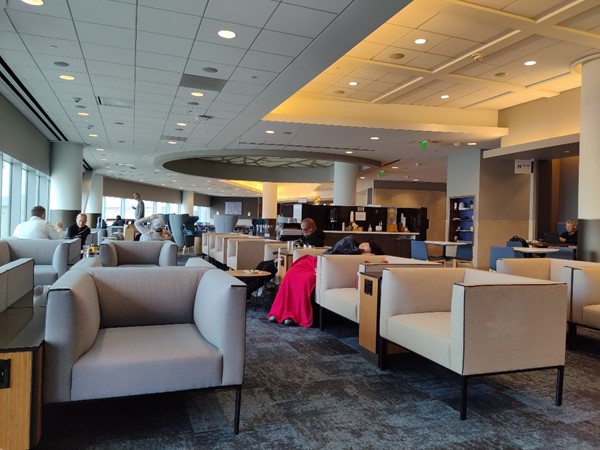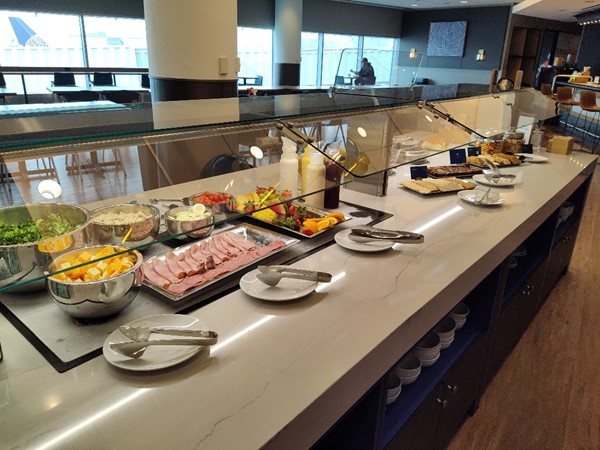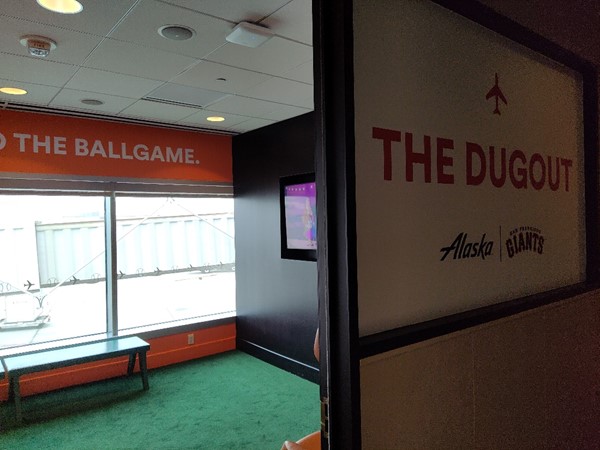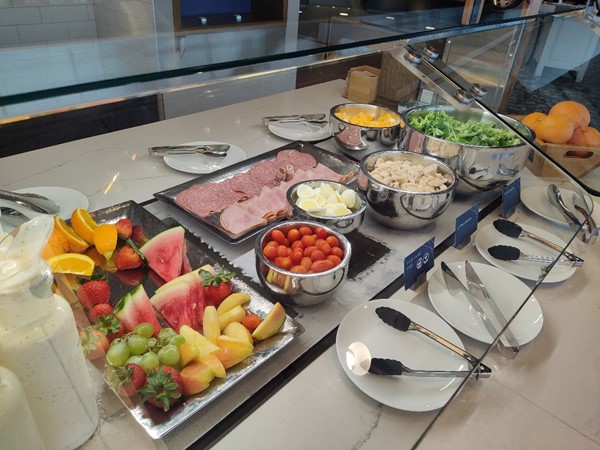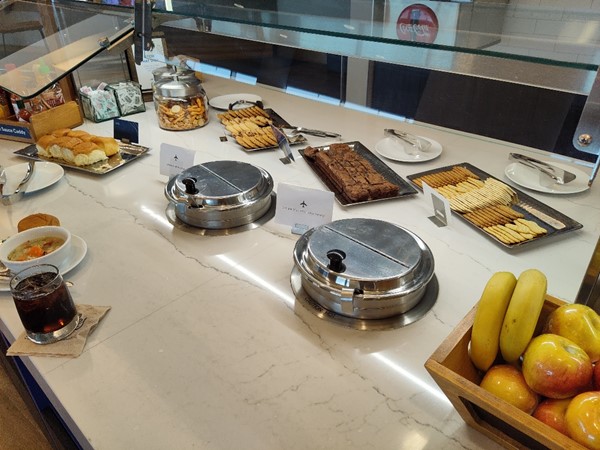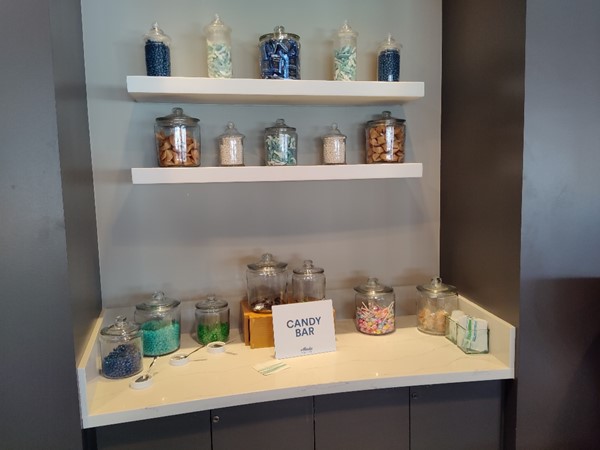 E175 to Palm Springs and I snagged 1A at the last minute – combo window and aisle: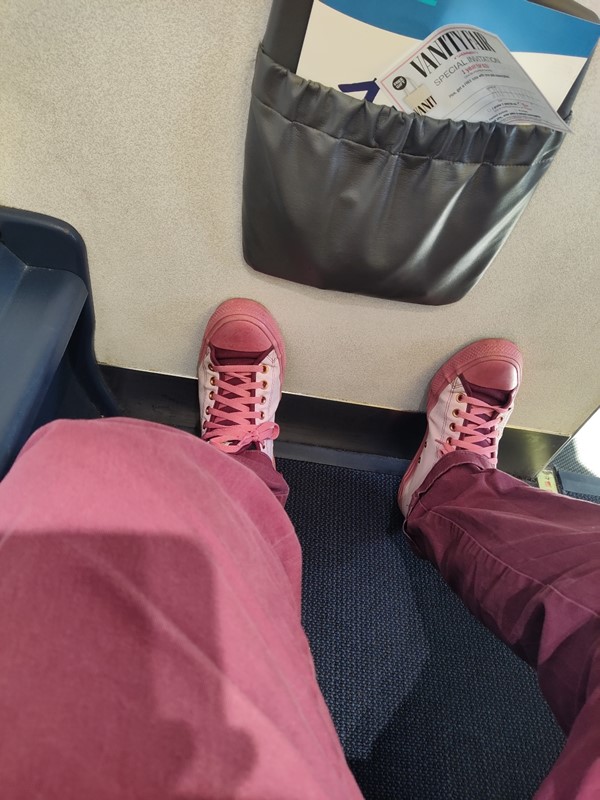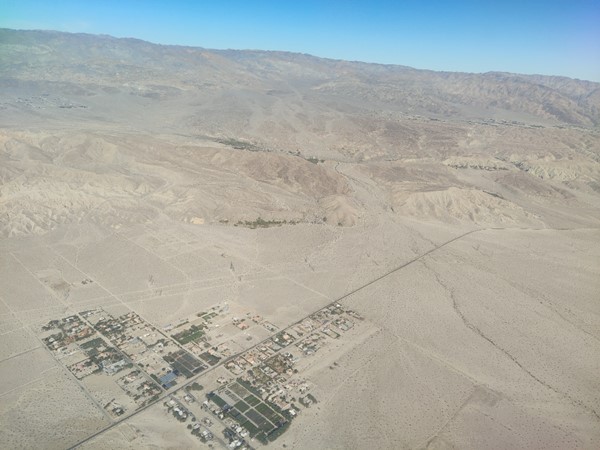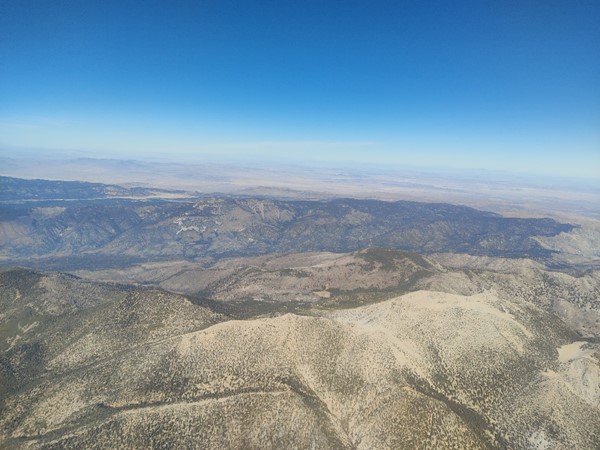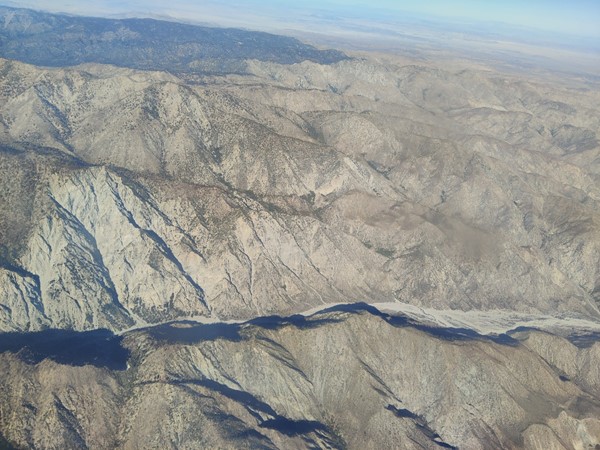 Rache's friends grabbed us from the airport and got us to the condo quickly – which was ready and waiting for us: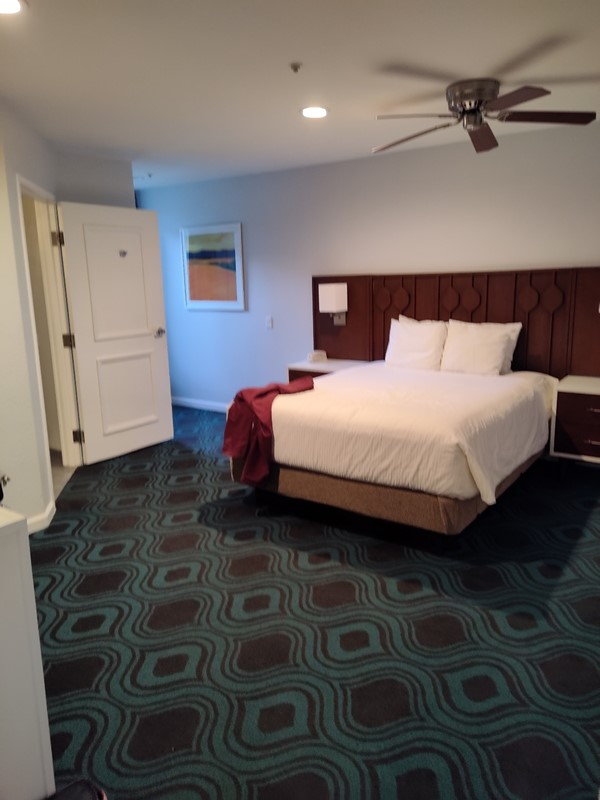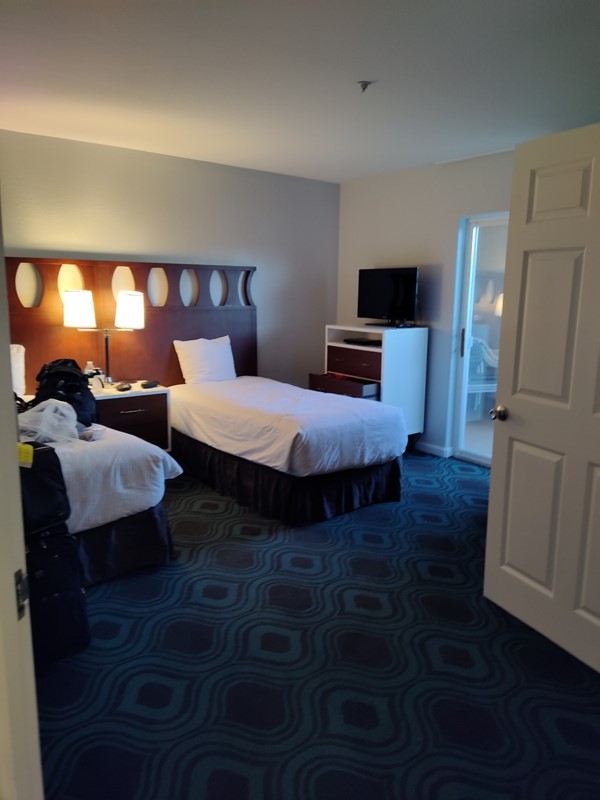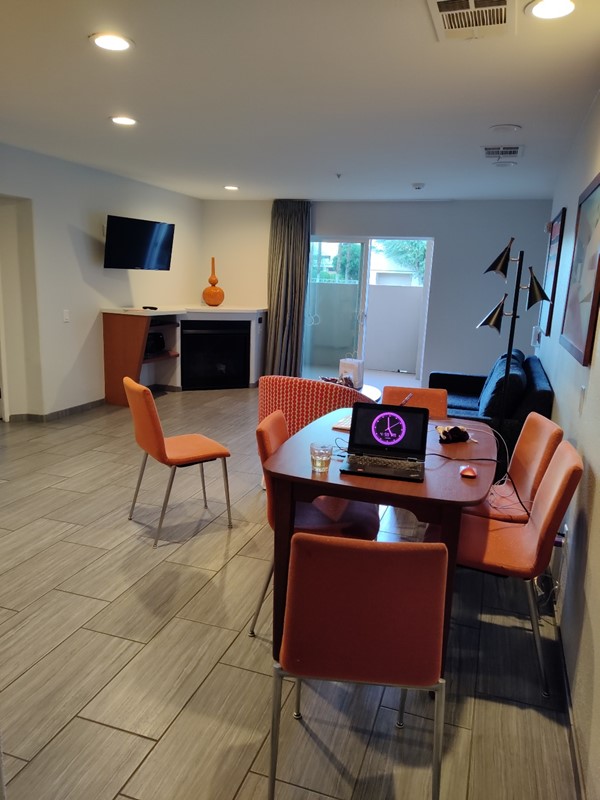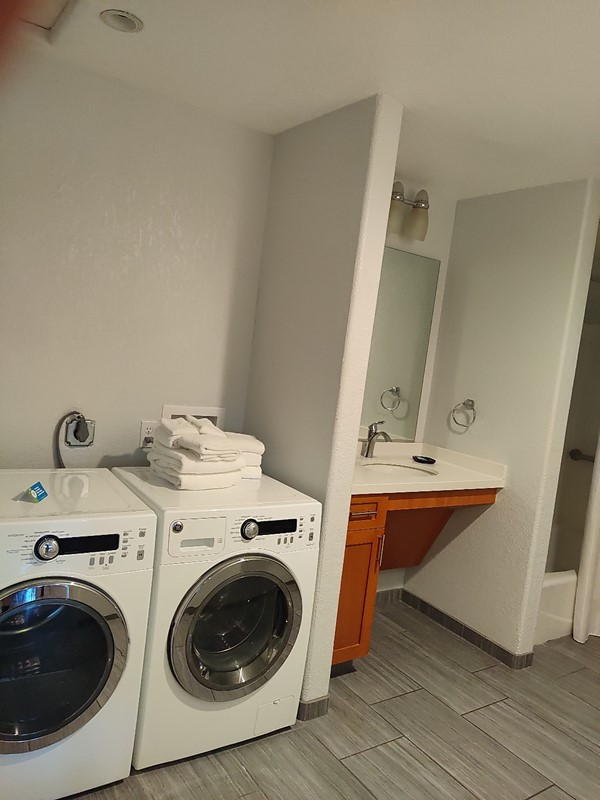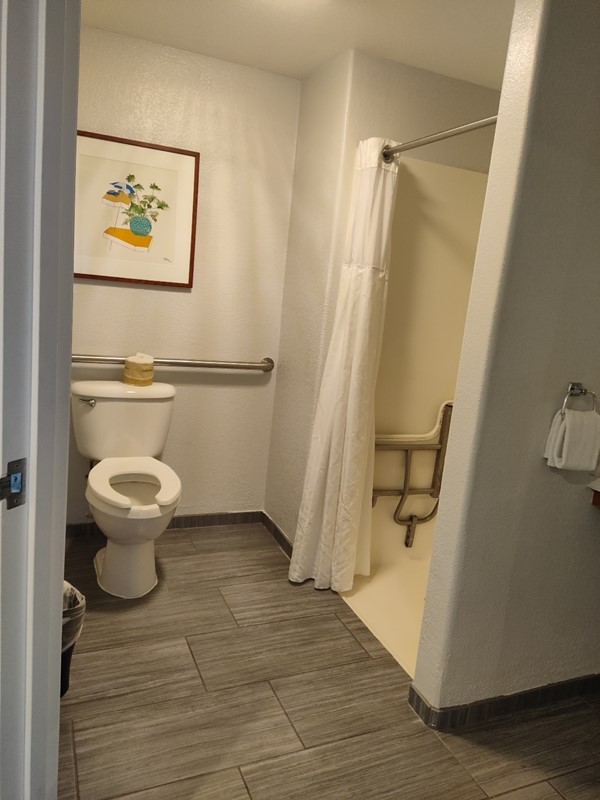 And after I remodeled the furniture position: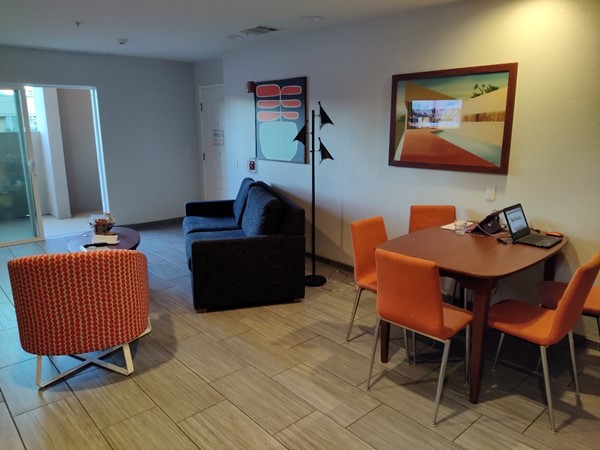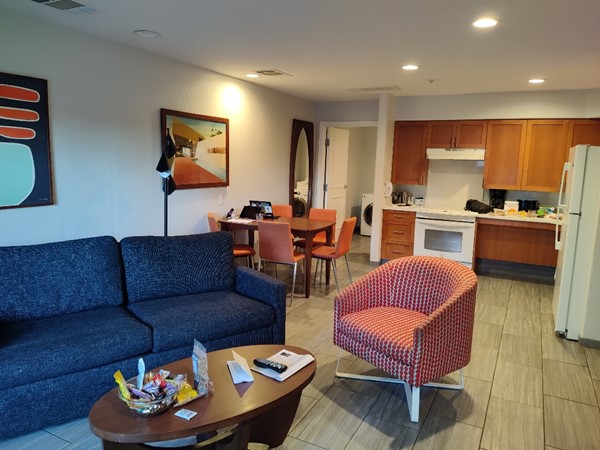 Dinner in the first night once Bliss arrived – he had come down several days before to see an ex: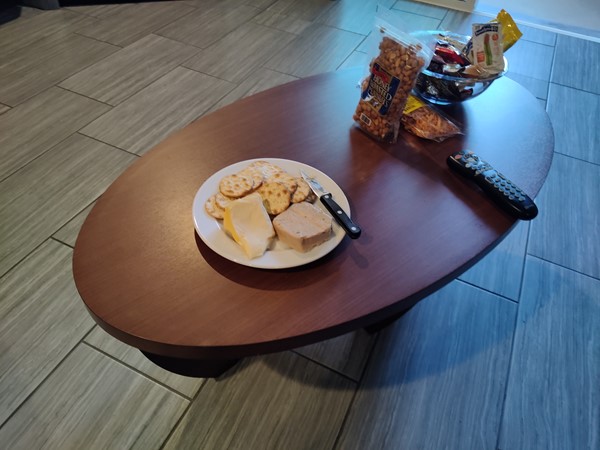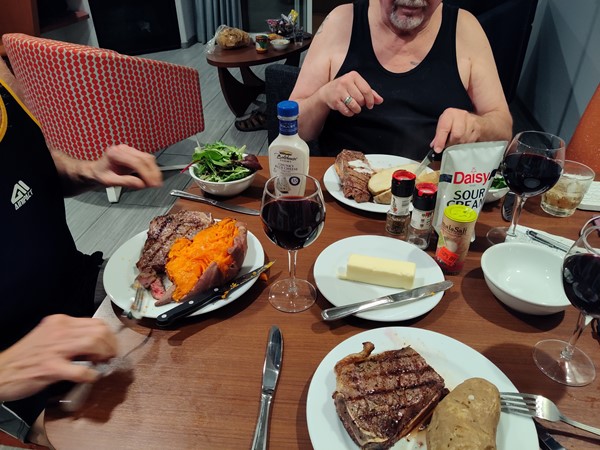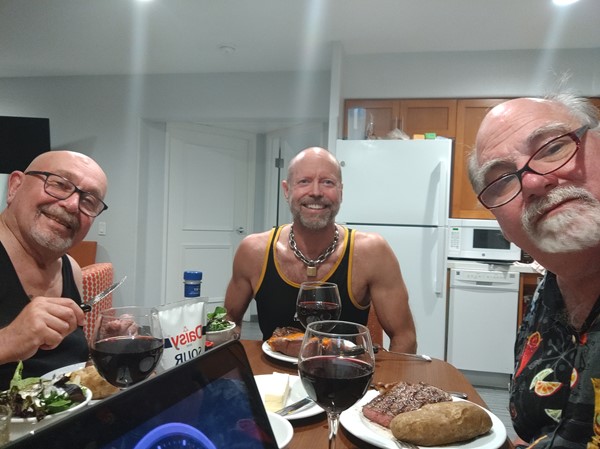 I'll pick this up tomorrow with the next post.
[227.0]
For more blog posts, click here.