Another day, another mileage run?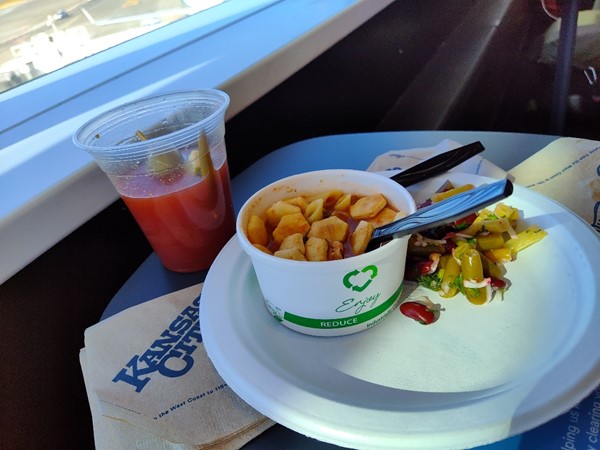 Different starter when you are on an evening flight!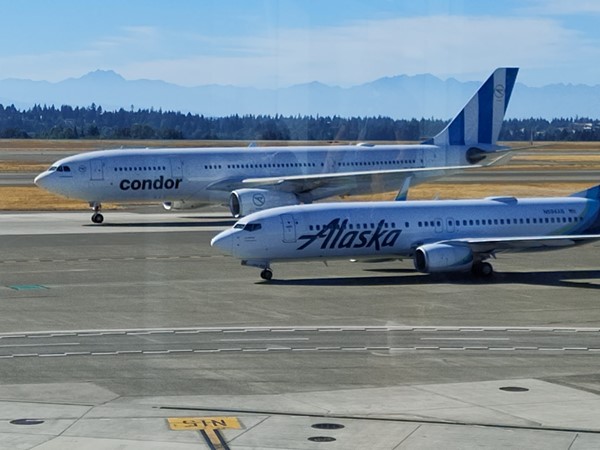 Maybe I should be headed to Germany, not Hawaii…but alas, I'm in coach to Kona, though moved seats to have the middle open and me at the window.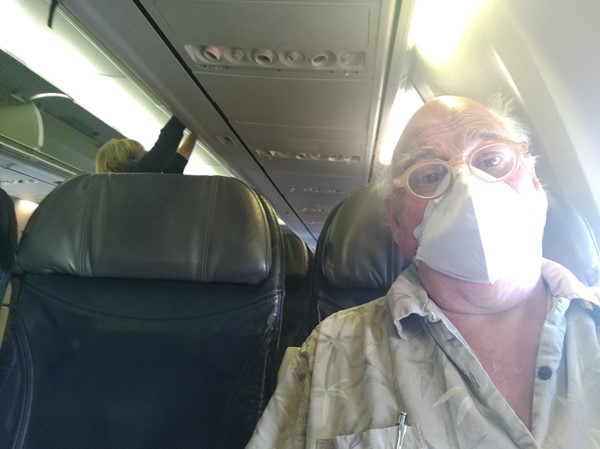 And some window shots: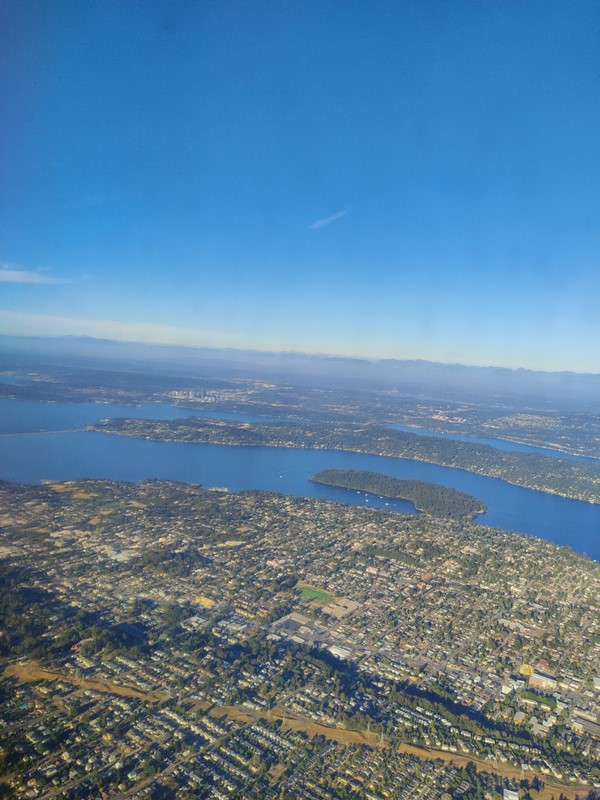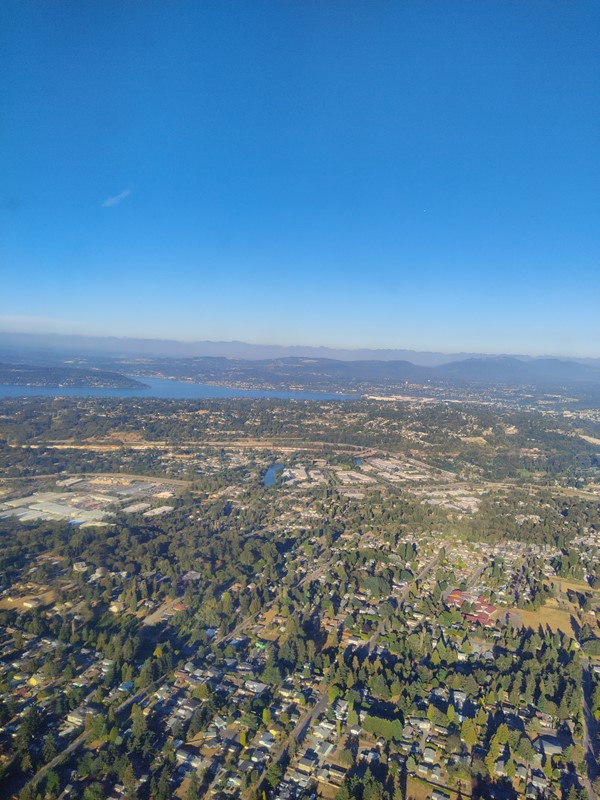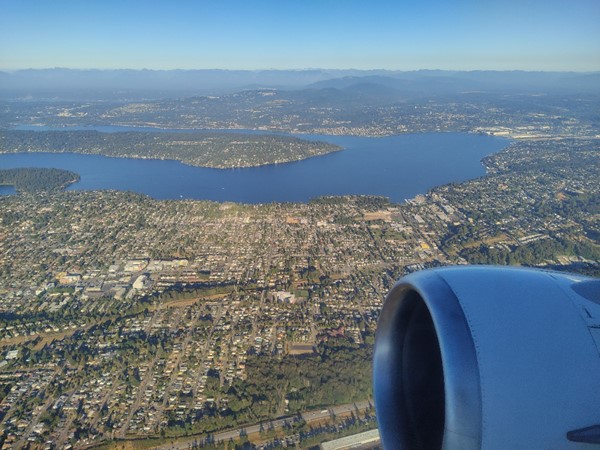 Dinner arrives – ordered the Protein Platter, and the rest comes as benefits of Elite Status: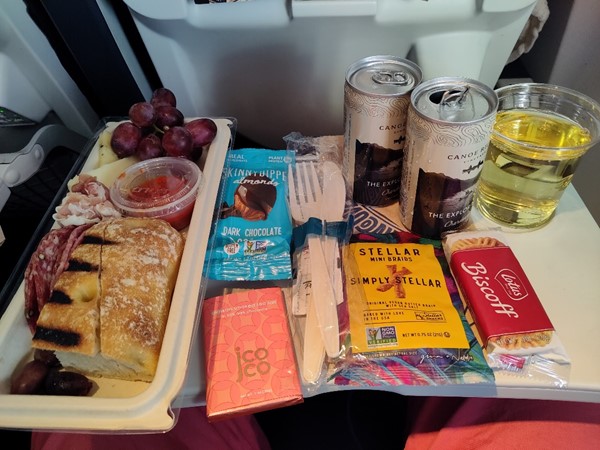 Interestingly, they now are serving a sparkling wine that we used to carry at the shop (albeit, not in cans). It is the Saint Vincent, which is made by Gruet out of New Mexico: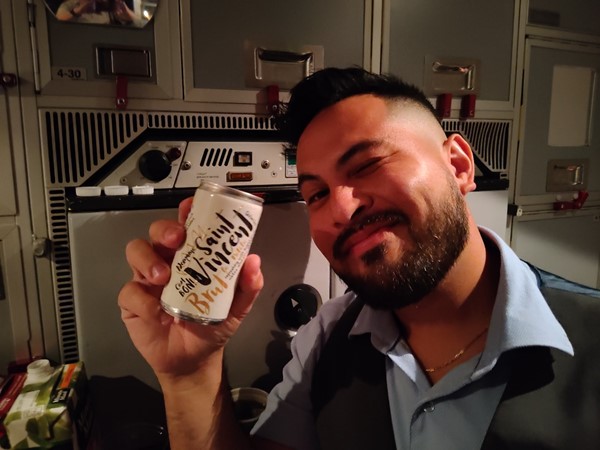 And as we go into evening, more pretty shots: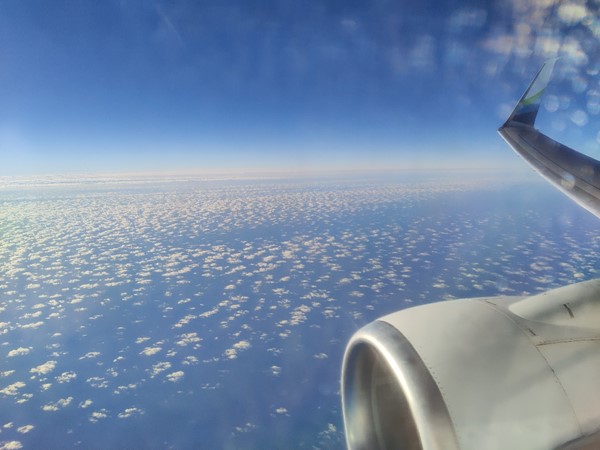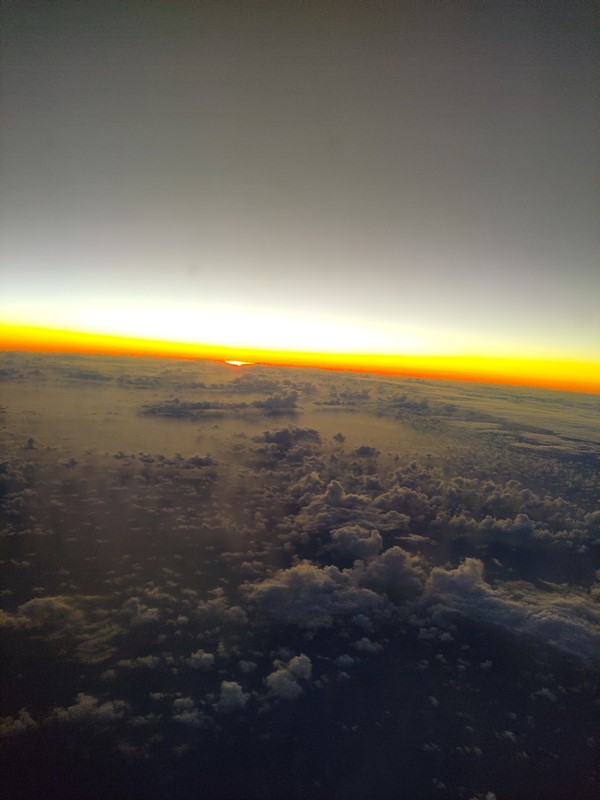 Made it to Kona in one piece, just to buy some coffee and a post card, sadly, no post cards for sale. VERY small airport: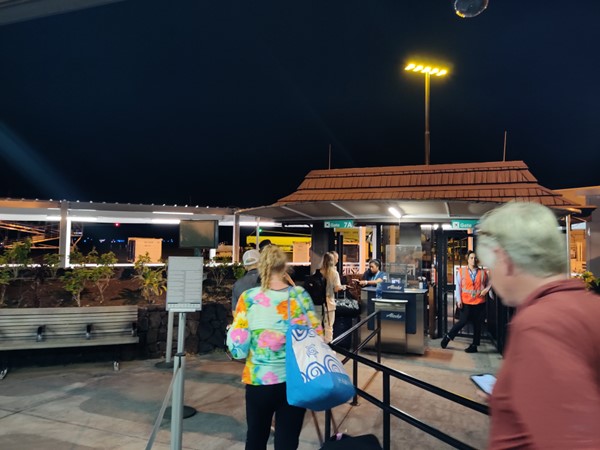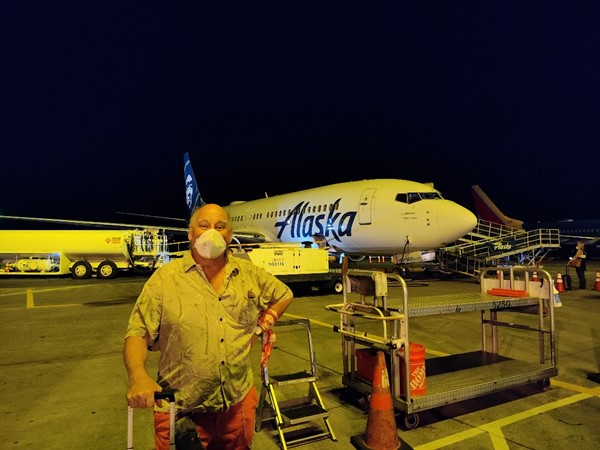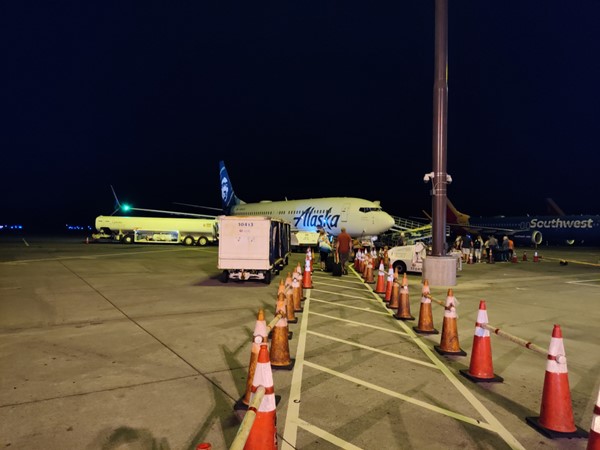 And back onto the plane, but this time up front: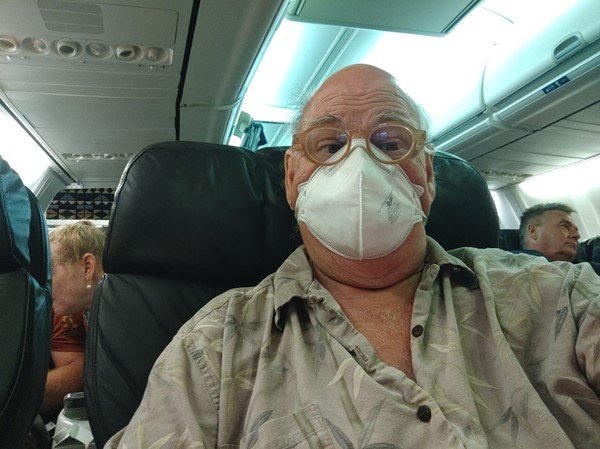 And this is what I look like under the mask….tired.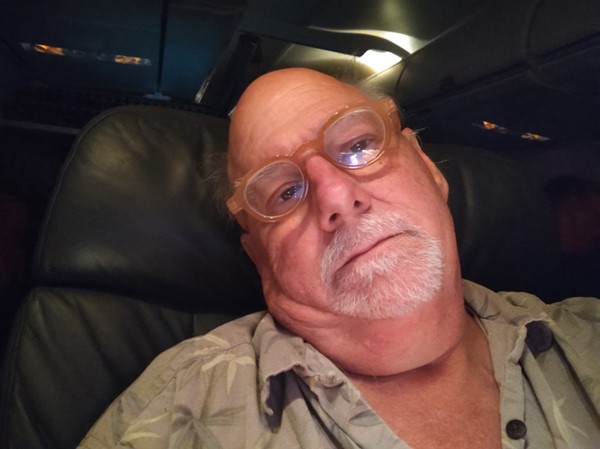 More food…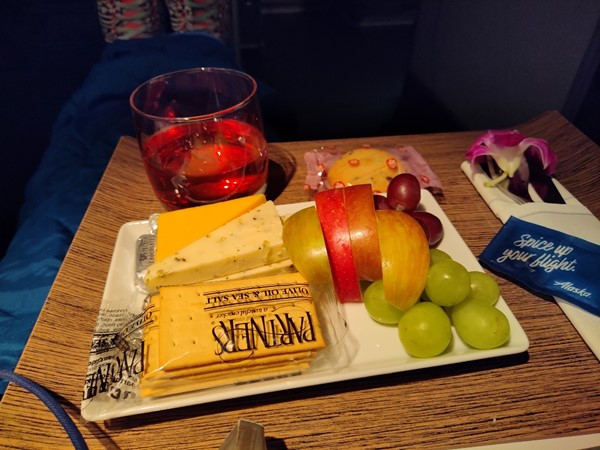 And thankfully sleep.
Got home at 7am in the morning, but with Alaska Gold MVP for next year, so it was all worth it.
[197.2]
For more blog posts, click here.