But is wasn't, not even close (to be close you have to be within a half hour drive, not 45 minutes). Got an email from the manager of the Palm Springs WorldMark at 3:43pm the DAY BEFORE we were to check in (we had already checked in for our flights). I spent my ground time in Sonoma trying to find us a room somewhere near Palm Springs – Indio was the only option. And not a good one considering the Downtown location is right on the Gay Pride Route for Sunday. Indio is 45 minutes away by car (which we hadn't planned on renting so add $500 for the car and $100 for the gas).
So, if I get snarky in the post, you will know why, but here's what we made of it: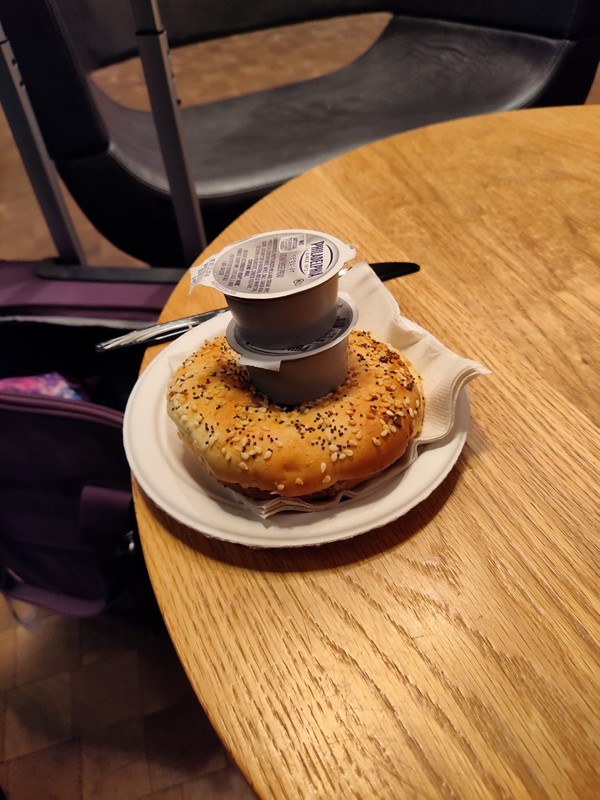 Quick breakfast in the lounge, too early for the bar to be open, sigh.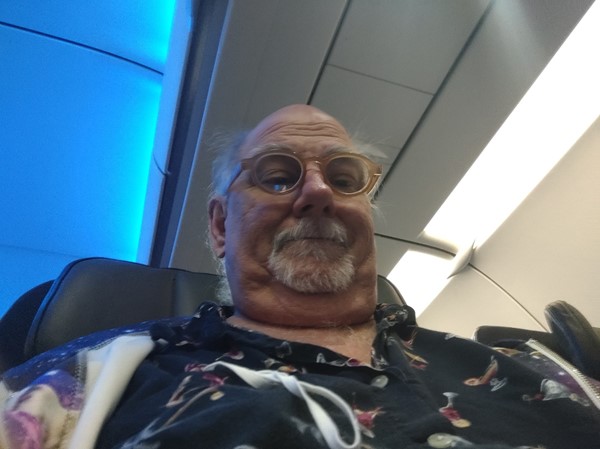 Bigger protein breakfast on board: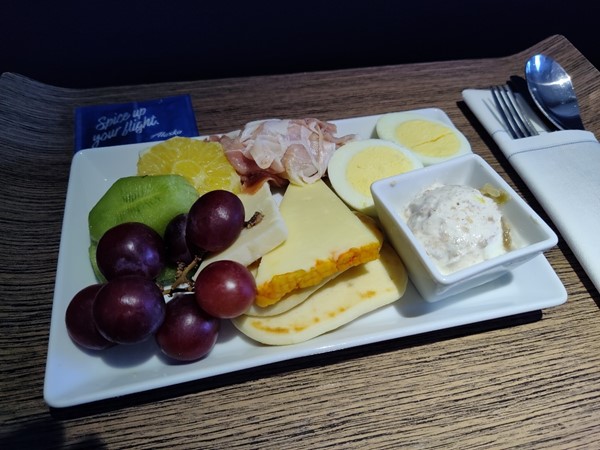 And a layover in San Francisco for a few hours: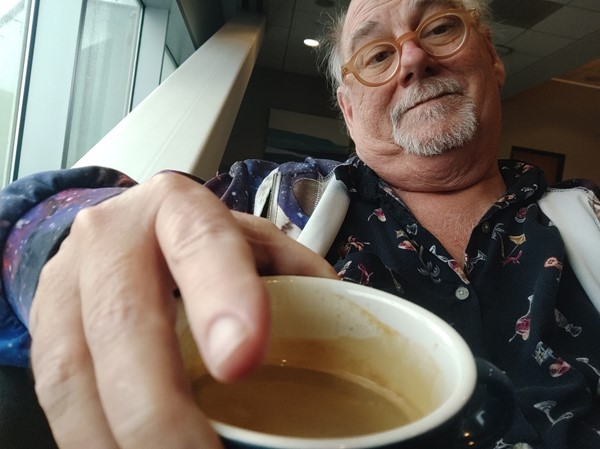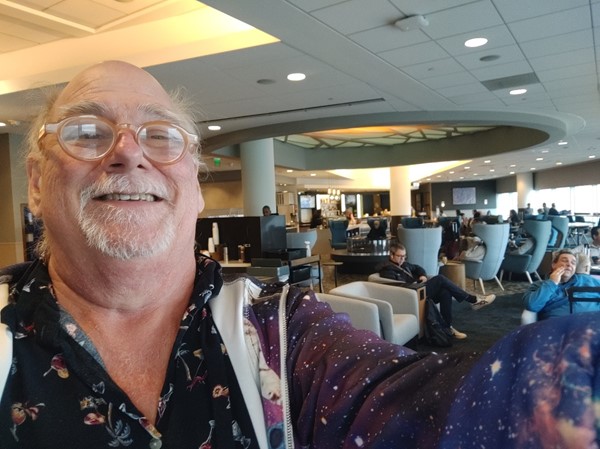 Before I was back on board…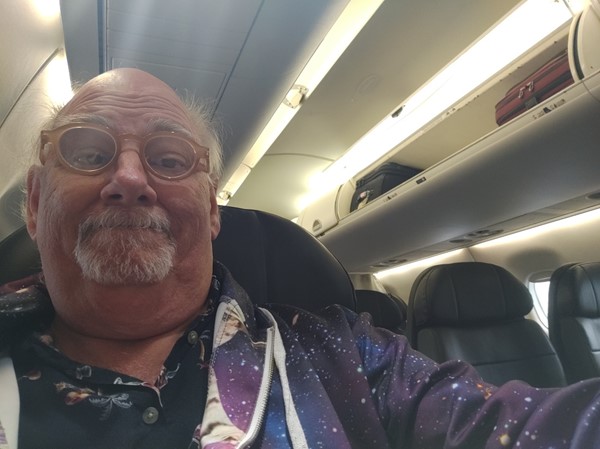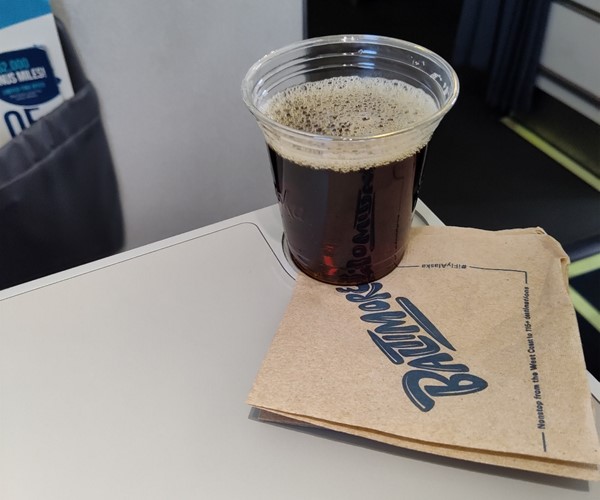 Seth and Maia met me at the airport, and we were off to our exile in Indio, wedged between a couple of golf courses and the desert. ABSOLUTLY NOTHING to walk to for miles.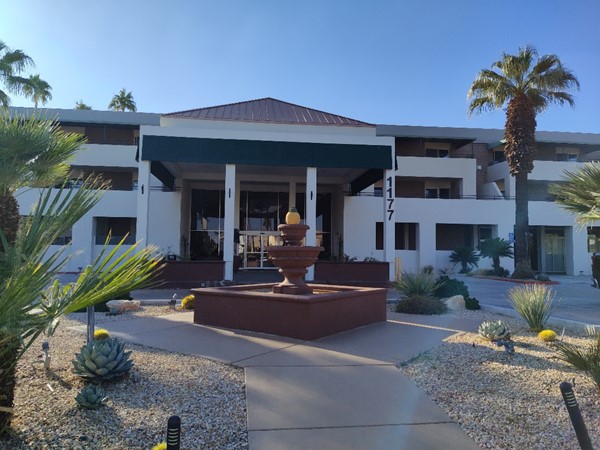 In our two-bedroom, two-bath: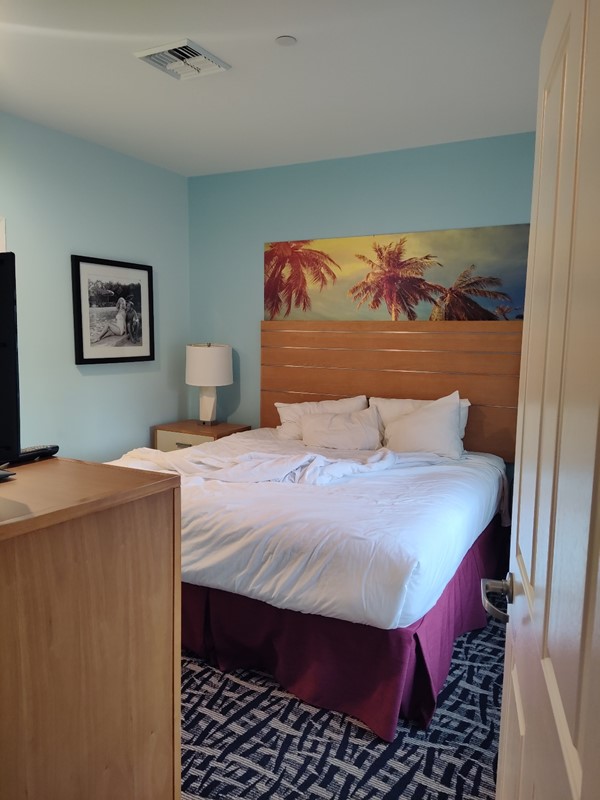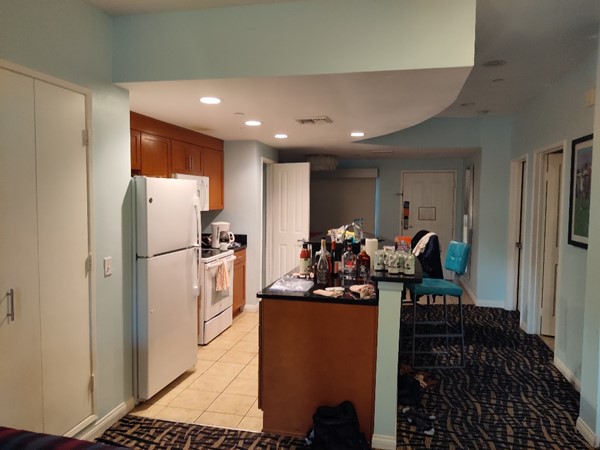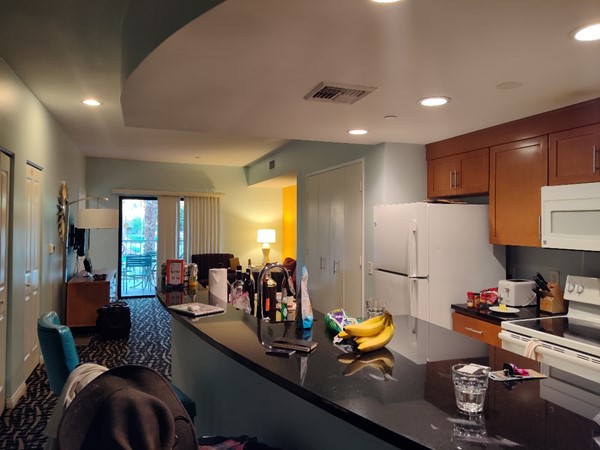 And the view: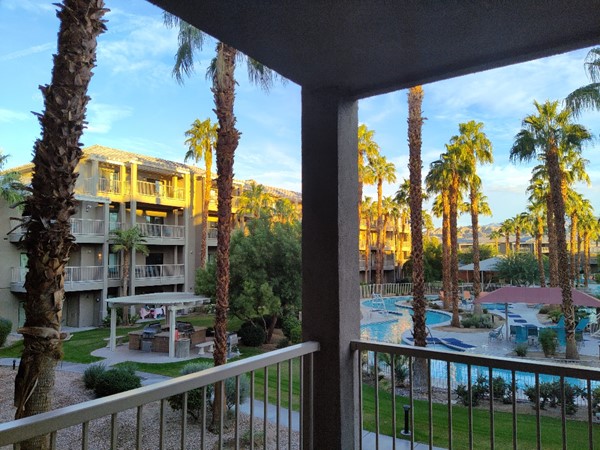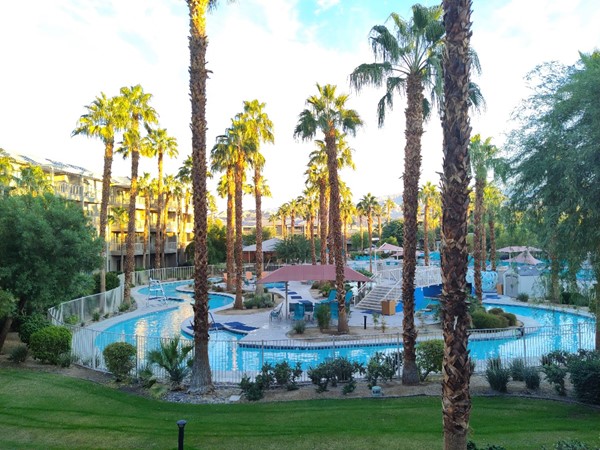 Typical breakfast:
Went out for lunch at a local Mexican place – my Chile Relleno: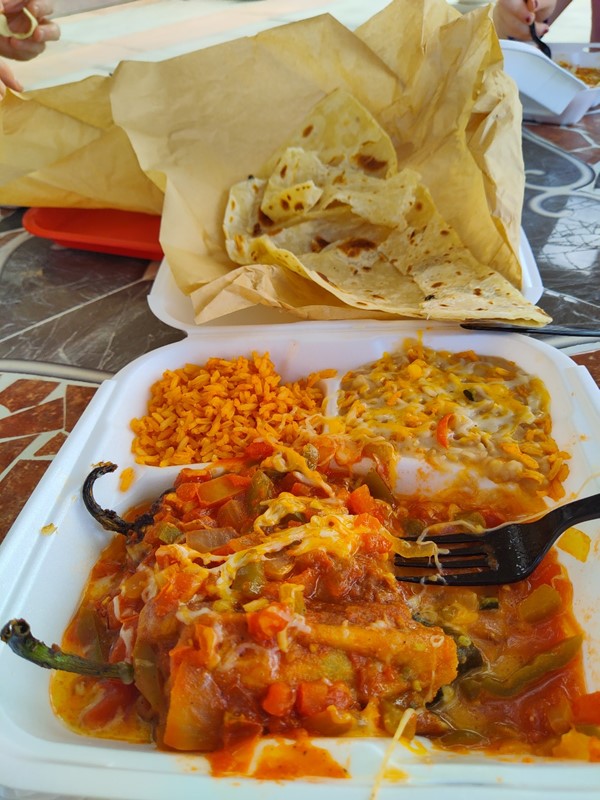 We visited the Moorten Cactus Garden in Palm Springs: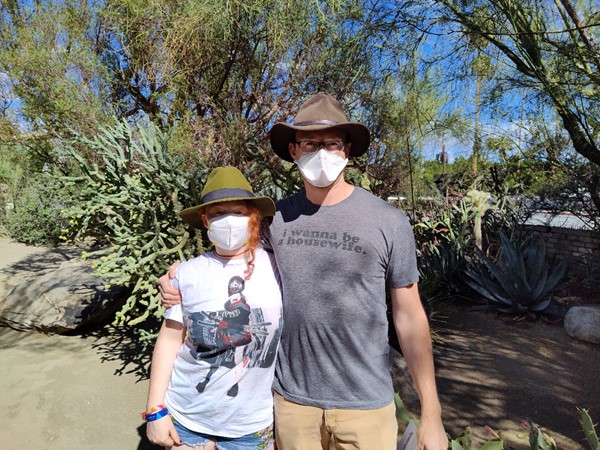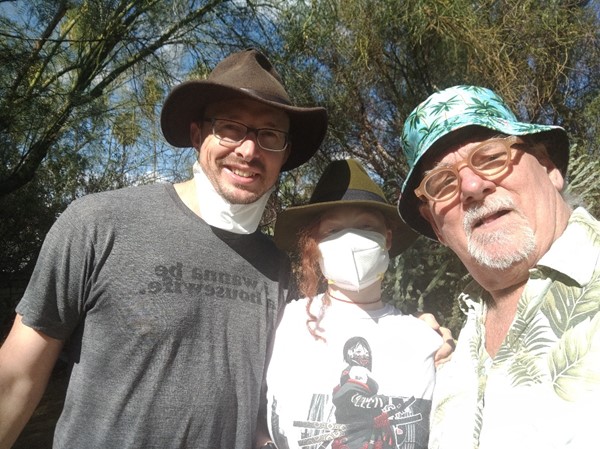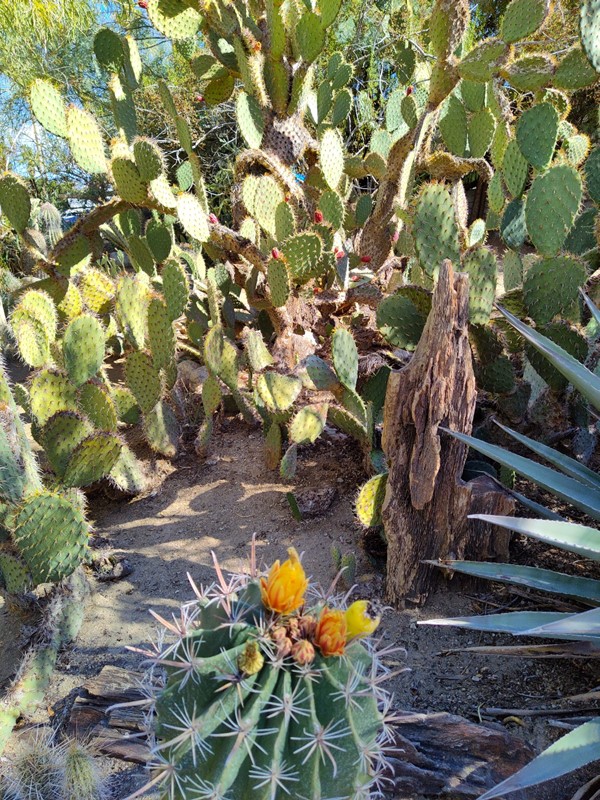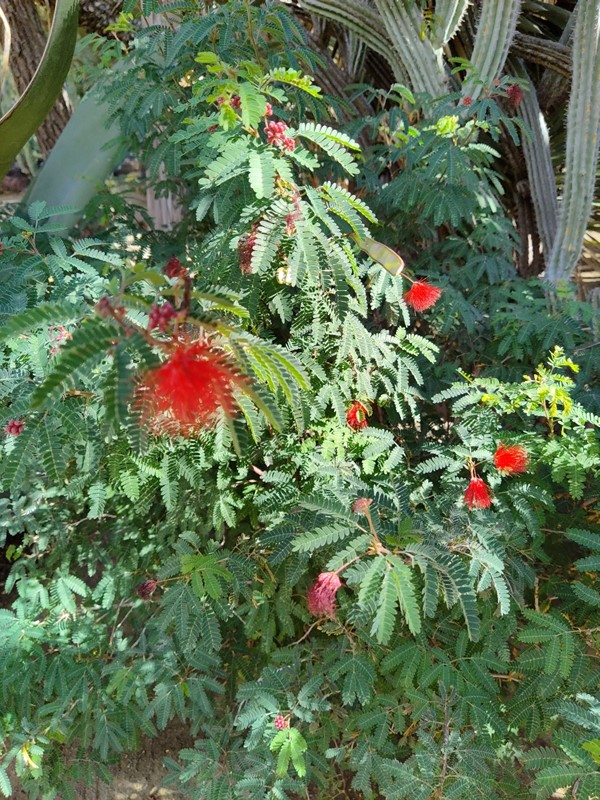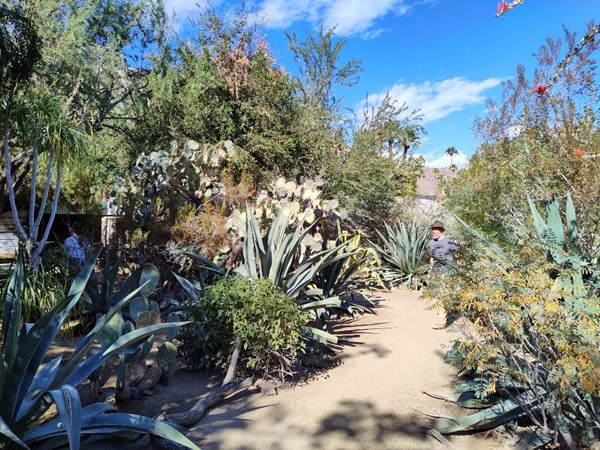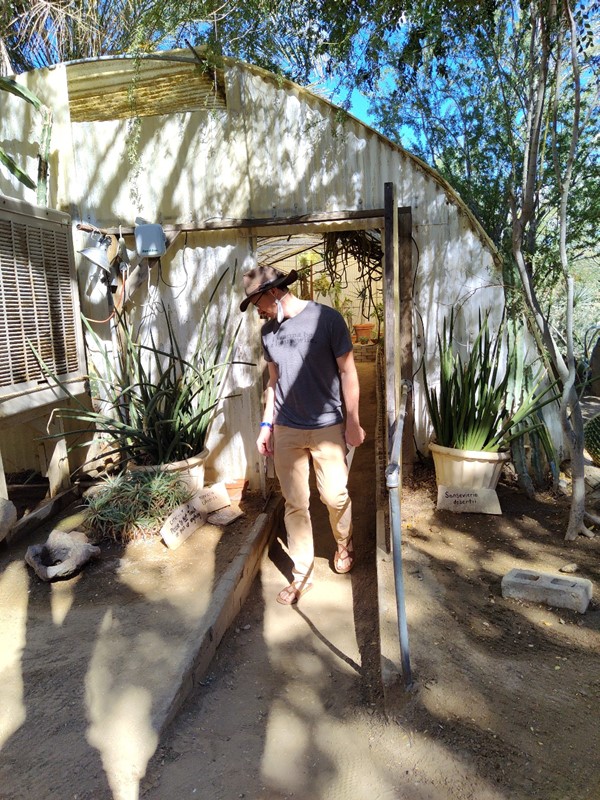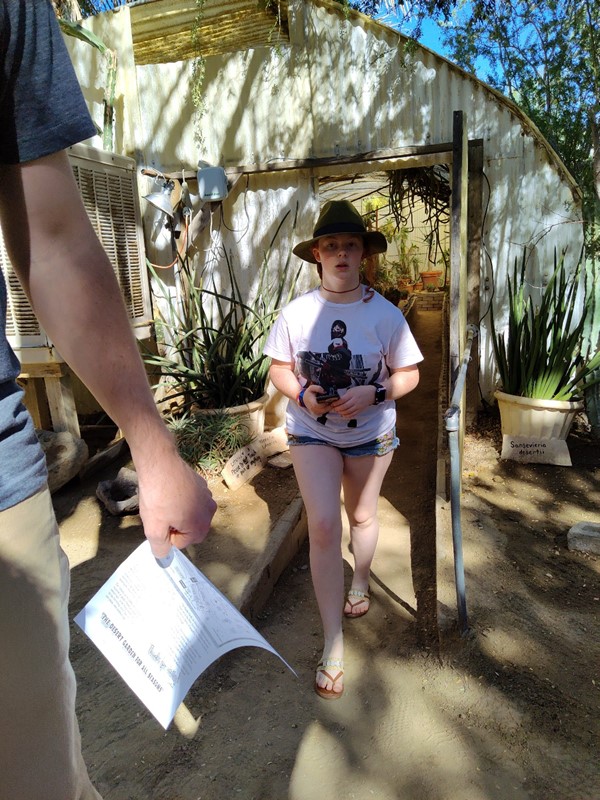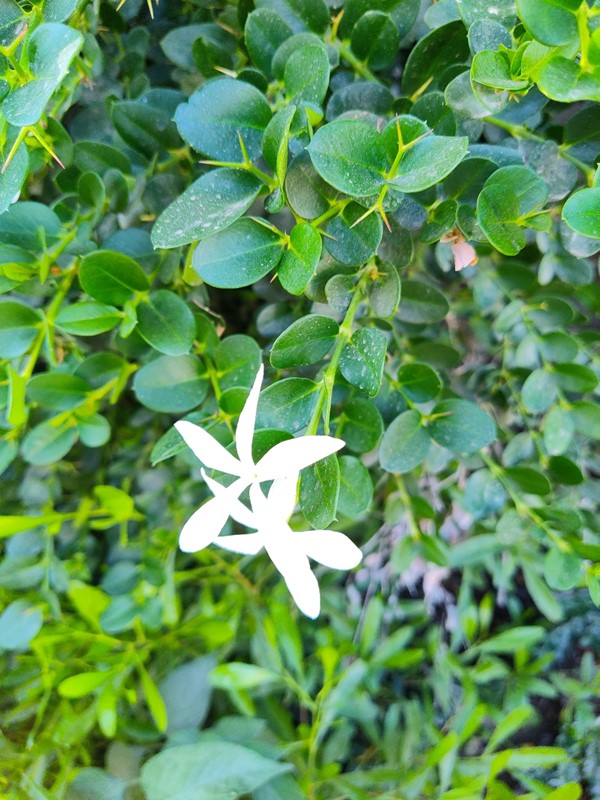 And then we were off to Inka, a Peruvian restaurant on the strip in Palm Springs: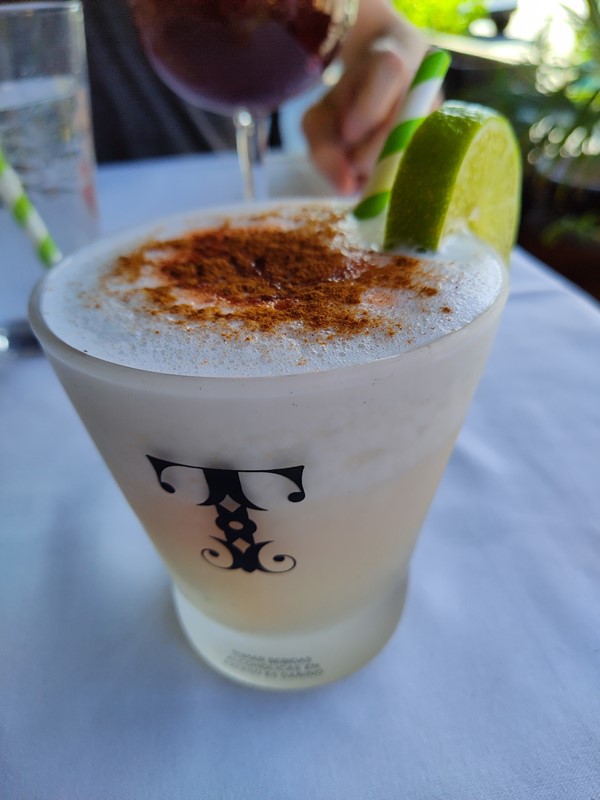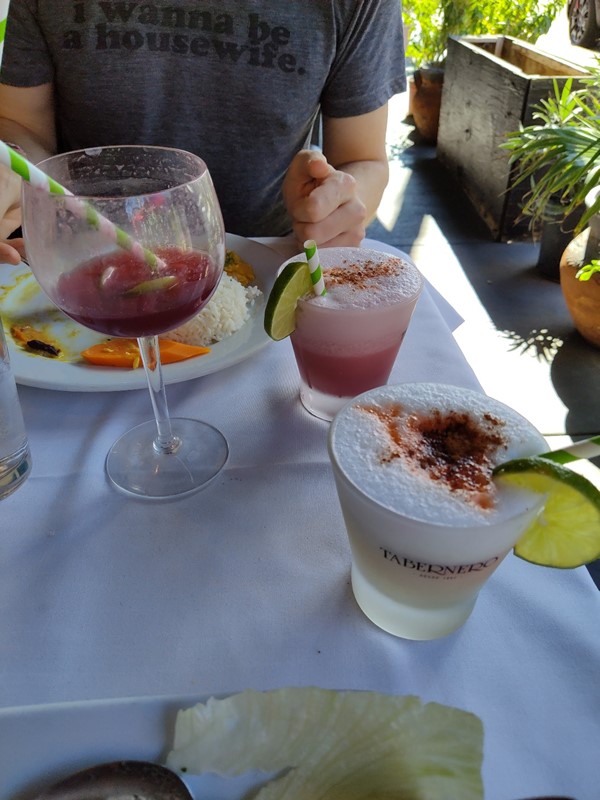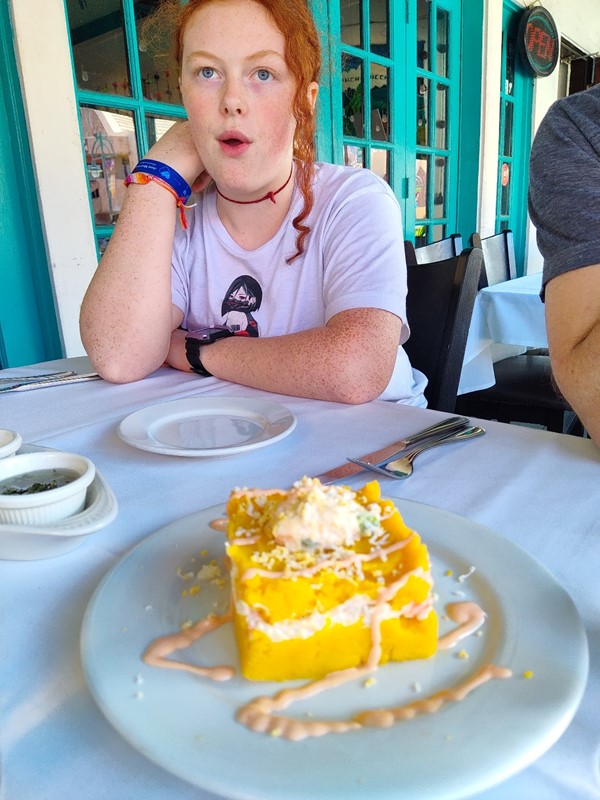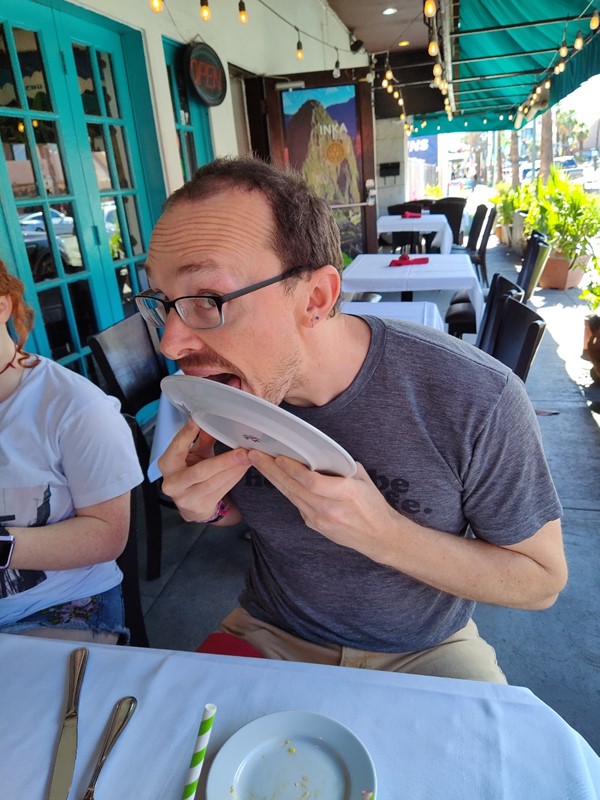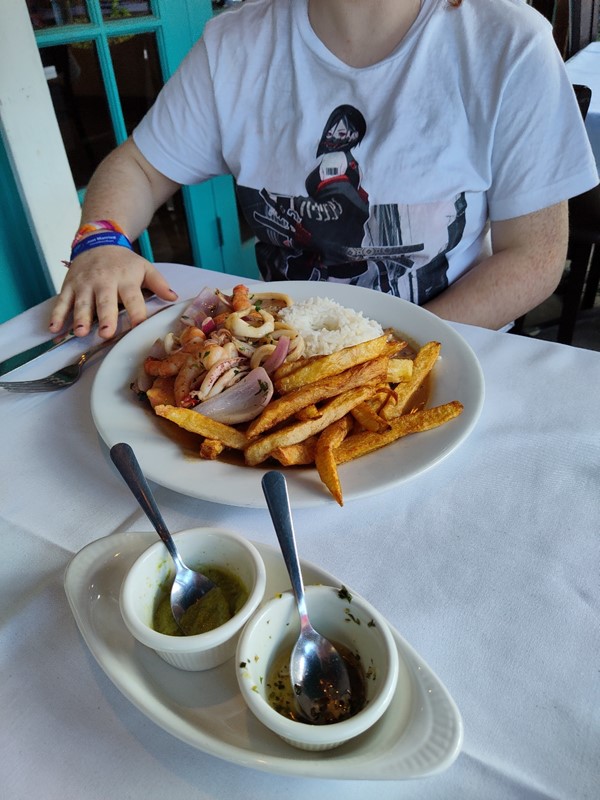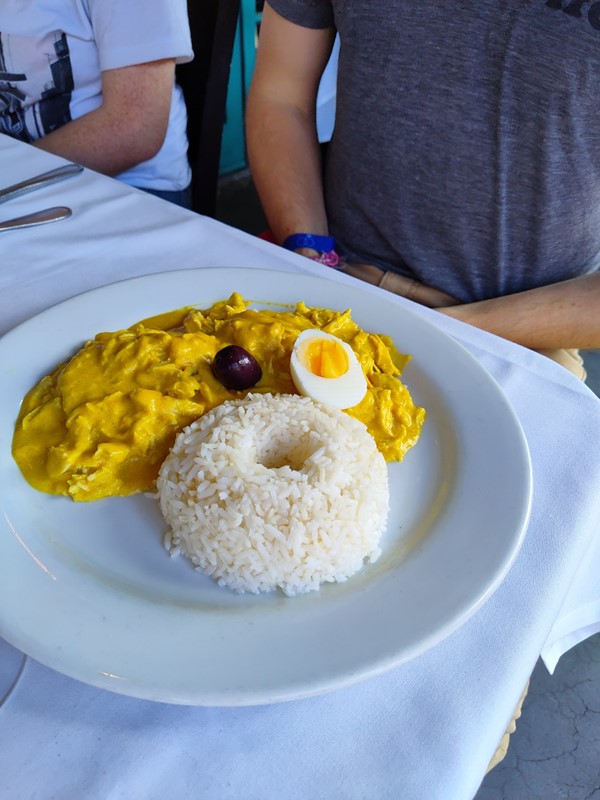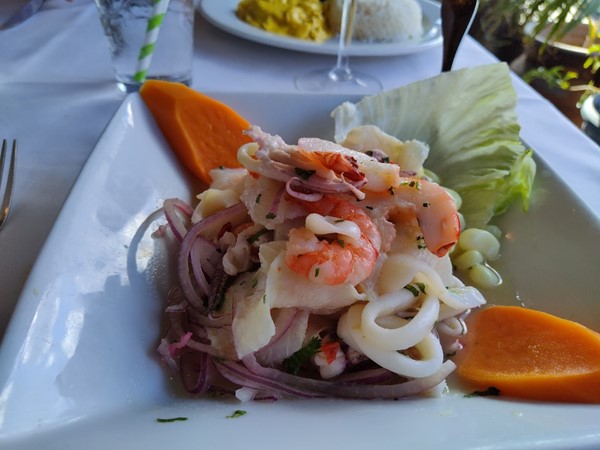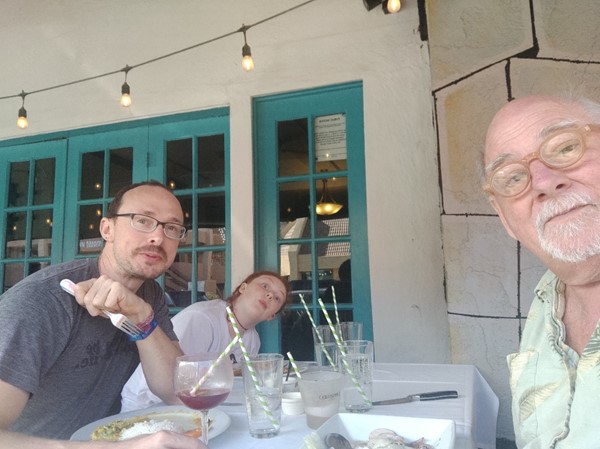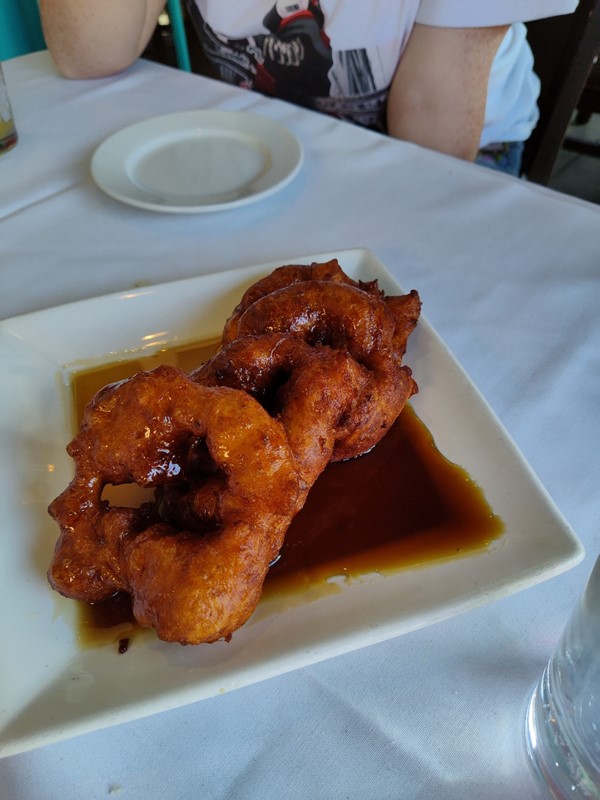 And an evening view from the balcony…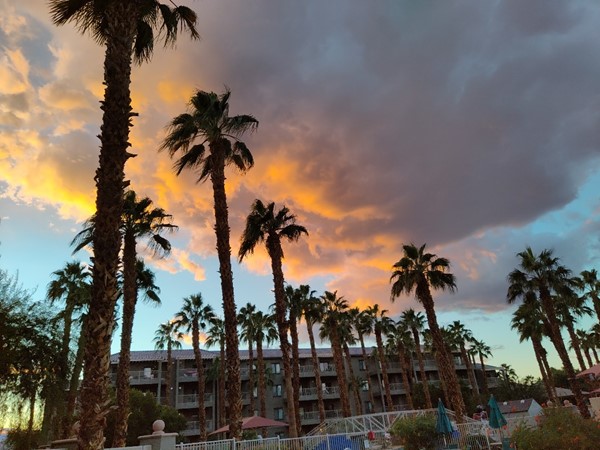 Next day we are off to the East Entrance to Joshua Tree – not expecting two trip to Joshua Tree in one year, but it was close (35 minutes):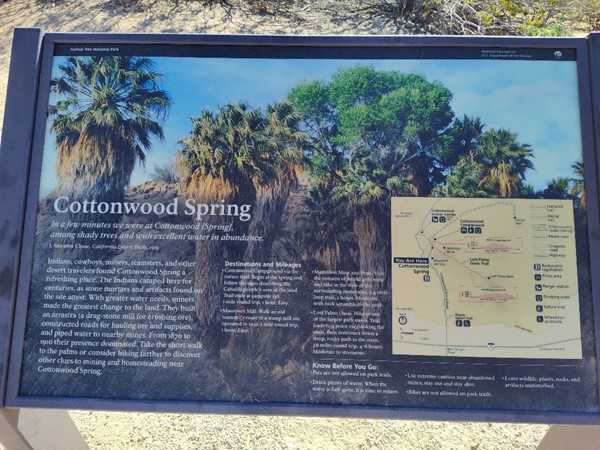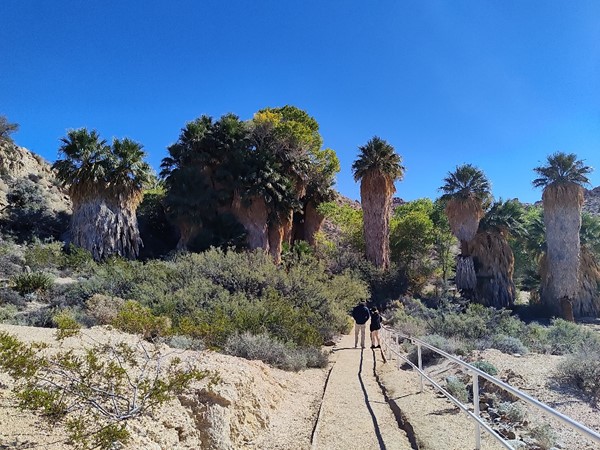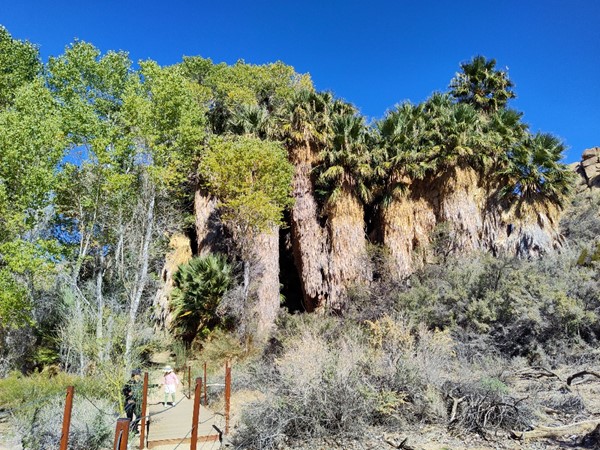 And then off to a cactus walk: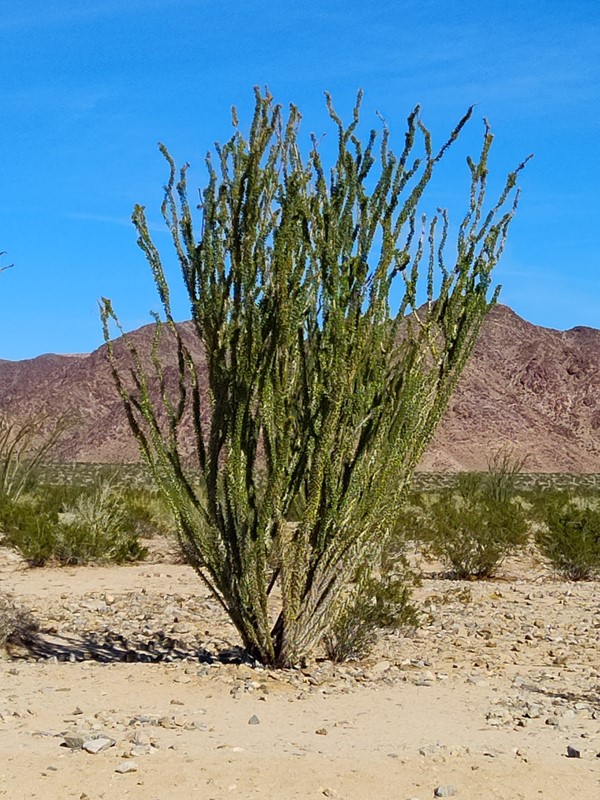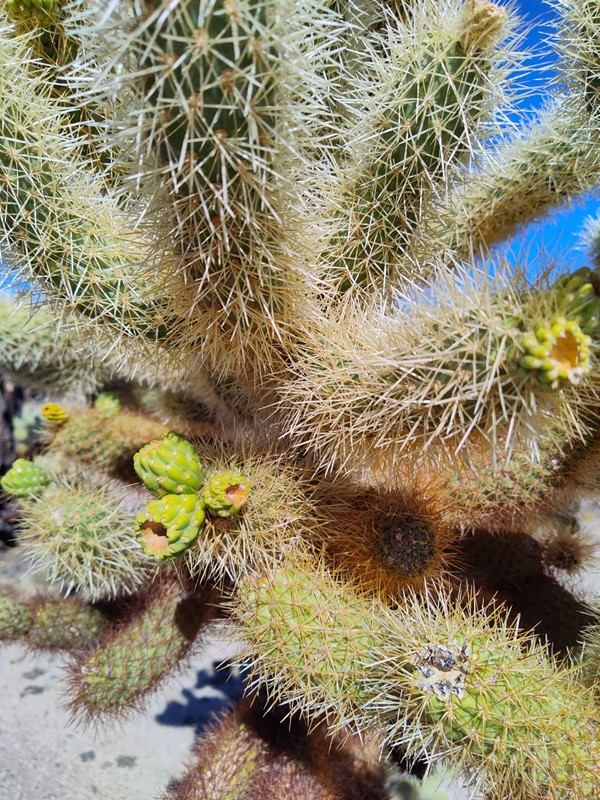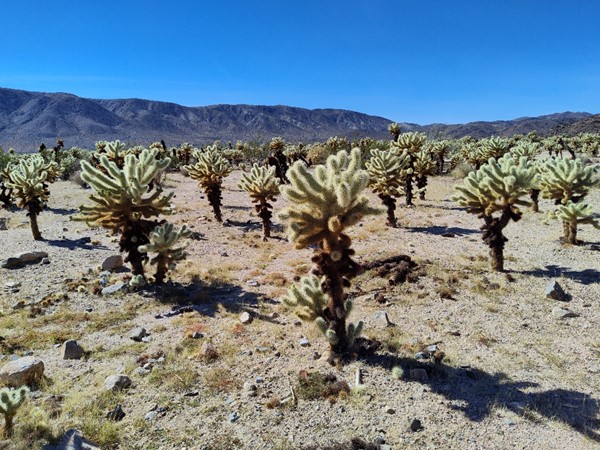 Back at the complex, I checked out the mini-mart/sandwich/coffee place: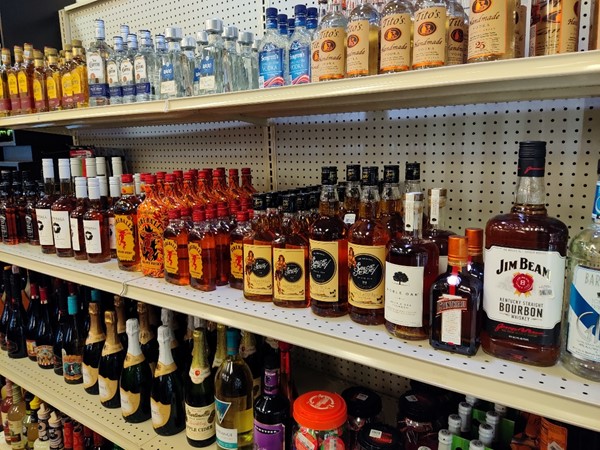 A liter of Jack will set you back $50. That is at least DOUBLE what you'd pay in town.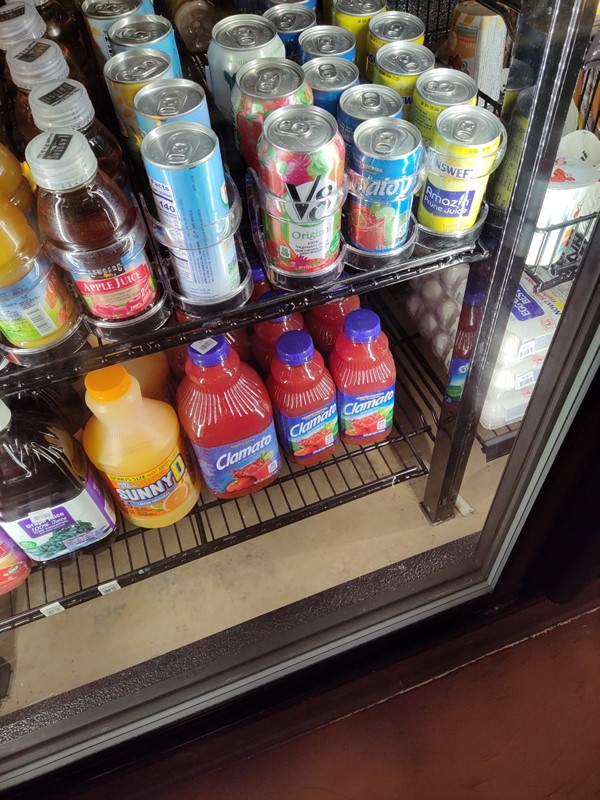 So, Canadians MUST come here because the V8 is small, and the Clamato large.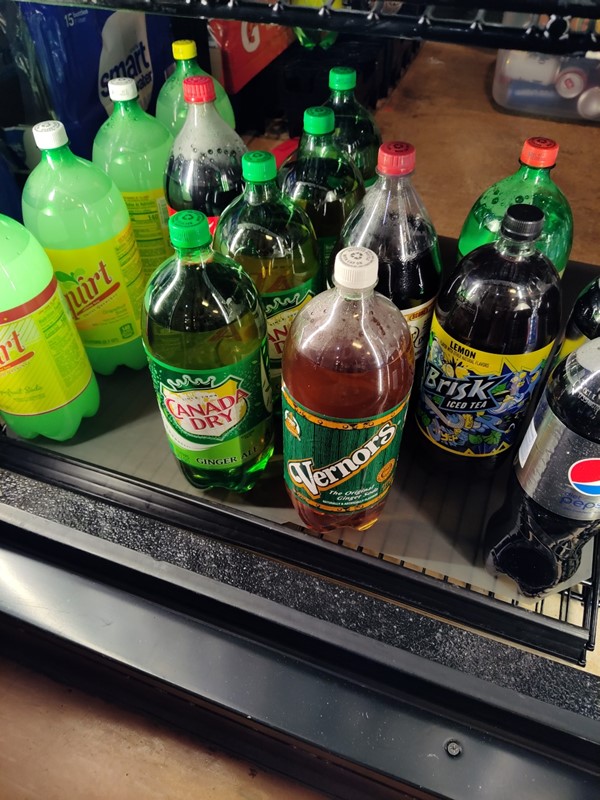 Shocked they have Vernors, sadly, not diet.
A few more shots of pool time where Seth and Maia spent a lot of time: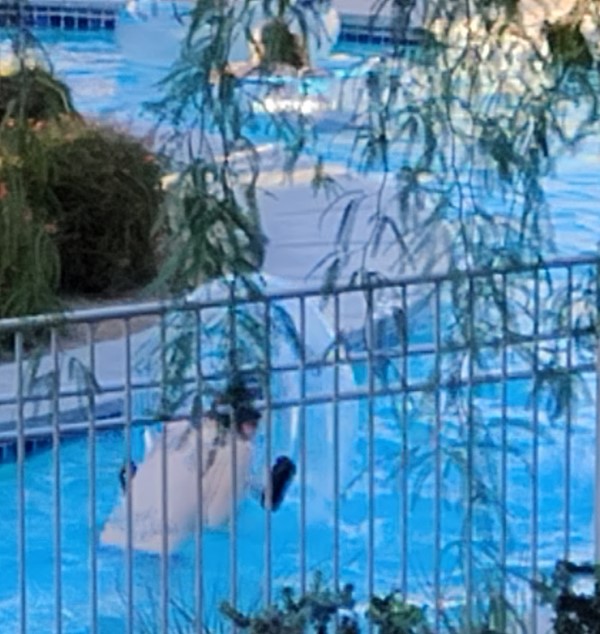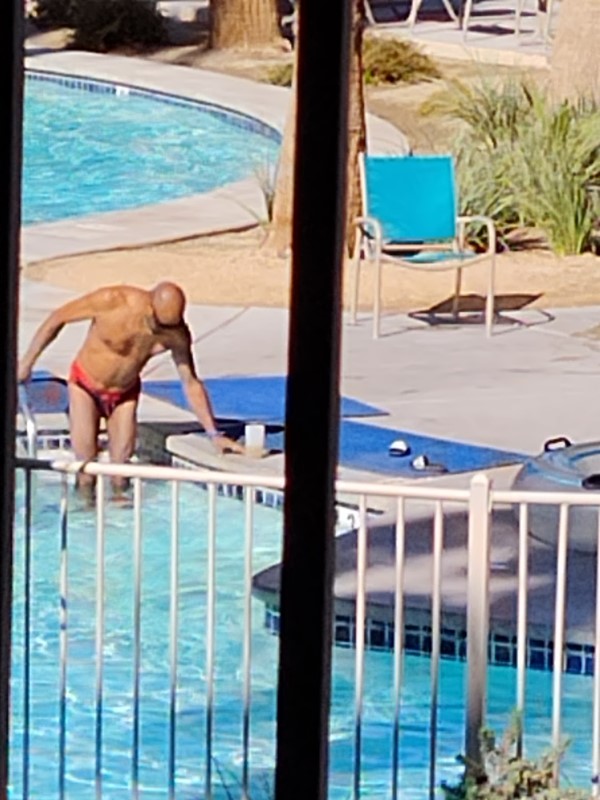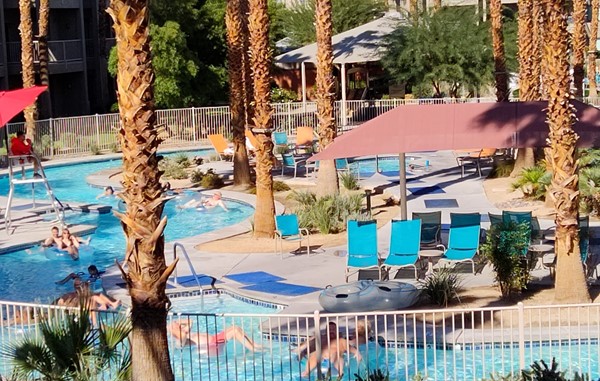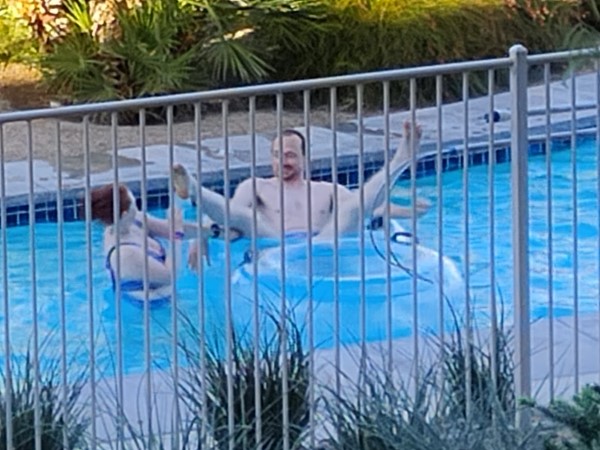 Another day we were off to a Date Farm so Seth cold have a Date Shake.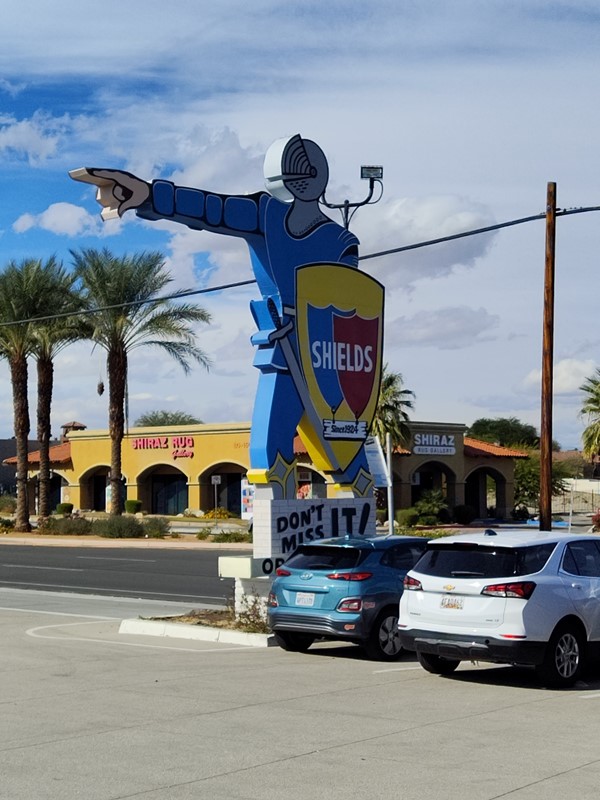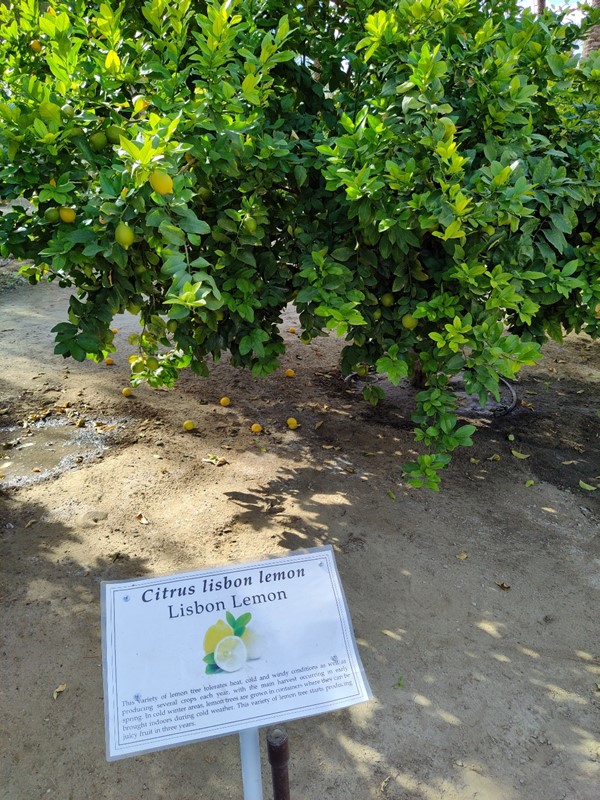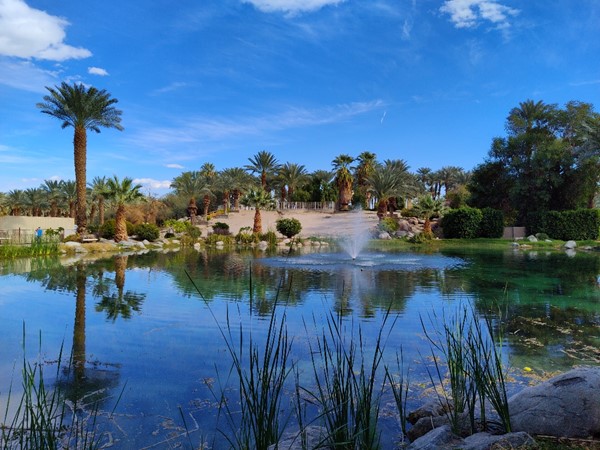 What we didn't realize is the creepy religious cactus garden walk: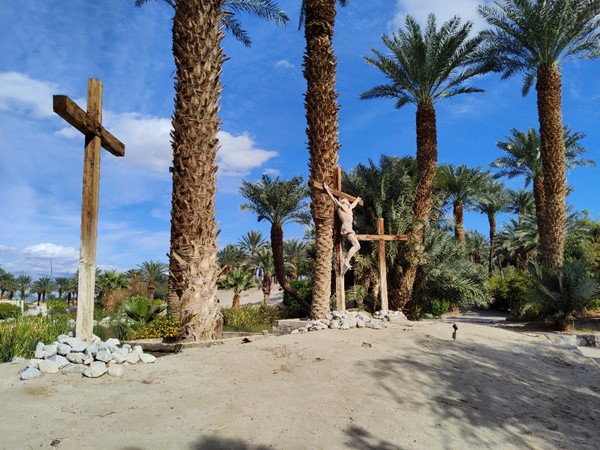 Lunch afterwards at SHERMANS! Love this Jewish deli. Sadly, just got a pic of my leftover half a pastrami: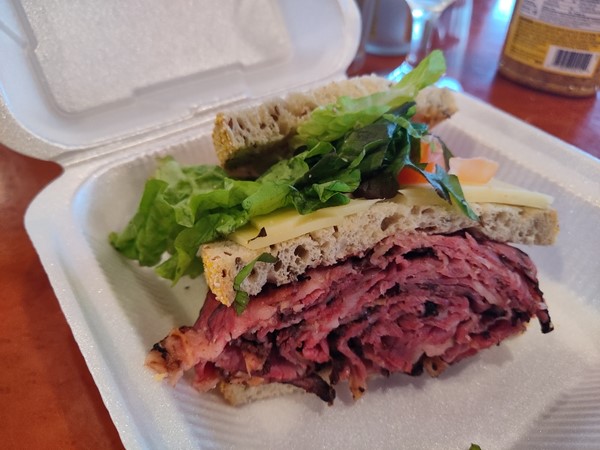 And a couple of shots of the pastry case: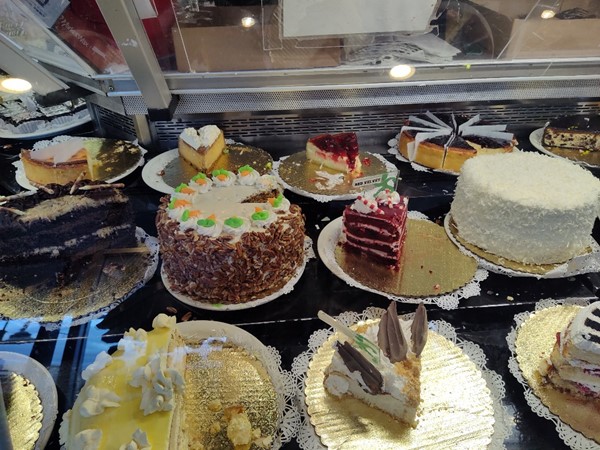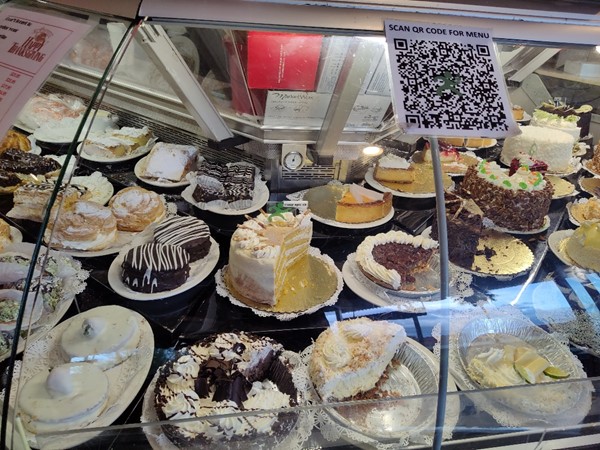 Before long, I was back on a plane home, at least it was direct this time: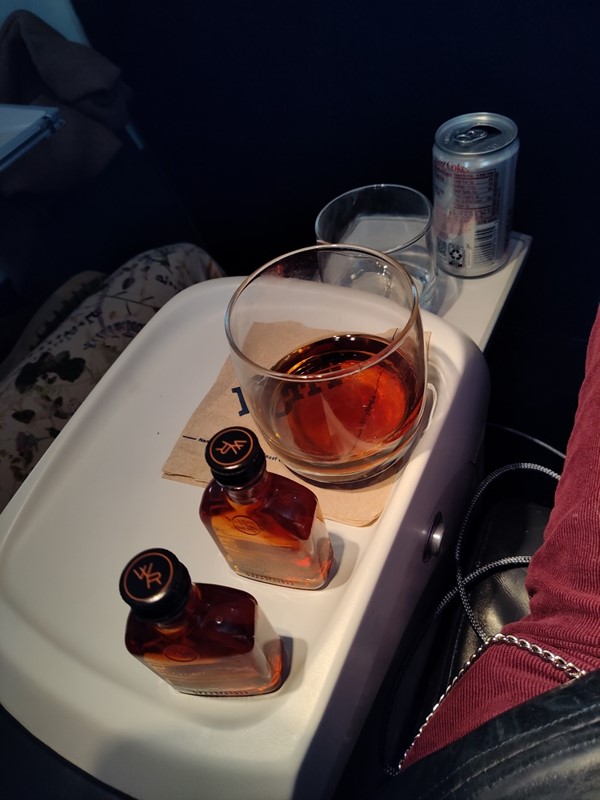 Some good, some bad (like multiple calls to WorldMark to claw back some points because of the clusterfuck). At least Seth and Maia had fun – they even marched in the Gay Pride Parade on Sunday under the Alaska Airlines banner. And I got some swag out of it!
Here is a picture from me and the 2019 Parade: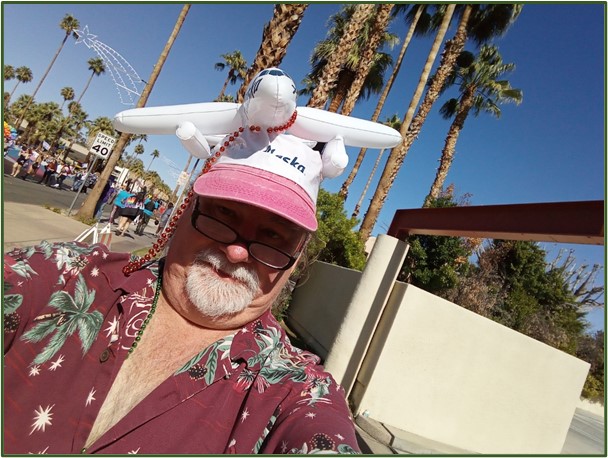 With that, I sign out.
[? ? ?]
For more blog posts, click here.