I didn't think I'd be able to get up, showered and dressed to catch the inauguration live at the party the next block over… and true that was. I did make it for the start of the parade a little after 11. By the time I needed to leave at one, the president still hadn't arrived at the viewing platform. Oh well, the two Kirs I made from Prosecco (first one) and Cava (second one) were pretty damn tasty. I used the wine/cherry dessert wine we featured at last Saturday's tasting. See this link for details on the juice: https://blog.unclemarkie.com/2013/01/19/work-in-the-afternoonwork-in-the-evening/
Errands up next – to the apartment for a package (and some groceries), then to Home Depot for some liquid metal to finally fix my jacket pull, then home for a nap, and to start working on bread for tonight's dinner.
Dinner guests:
Dinner menu:
Cocktails
Homemade bread
Salad
Salmon
Steaks
Wine
For one of my dinner parties it was a fairly early night. Lynne was tired and Erick has to get up at 4am for work.
Me, I went to work planning the route for tomorrow trip: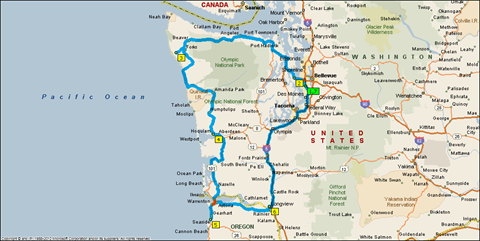 [214.0]