Not THAT kind of quickie – a quick two-night visit.
Scored the ticket for $116.20, CHEAP, and a rental car for $28.40 (plus gas, which you can get right at the airport), hell my parking was $40.38 (with the Senior Discount at Wally Park for those 55+).
A great day to fly…fog causing some planes that don't have advanced avionics – RNP—were diverting to Boeing Field. Two United flights and one Air Canada flights. One of the reasons that I like to fly Alaska Airlines. Currently only Alaska and Southwest (in the US) have adopted RNP system-wide.
My plane awaits…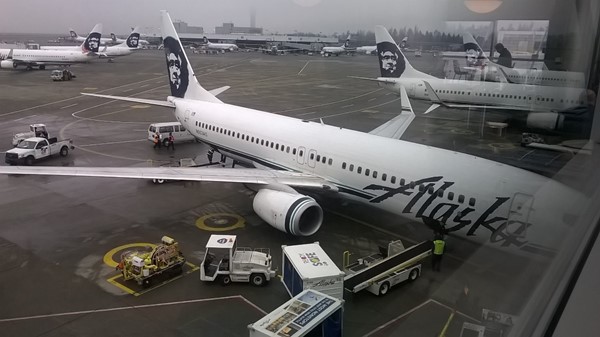 And you can see the pea-soup fog in the background….and my seat awaits: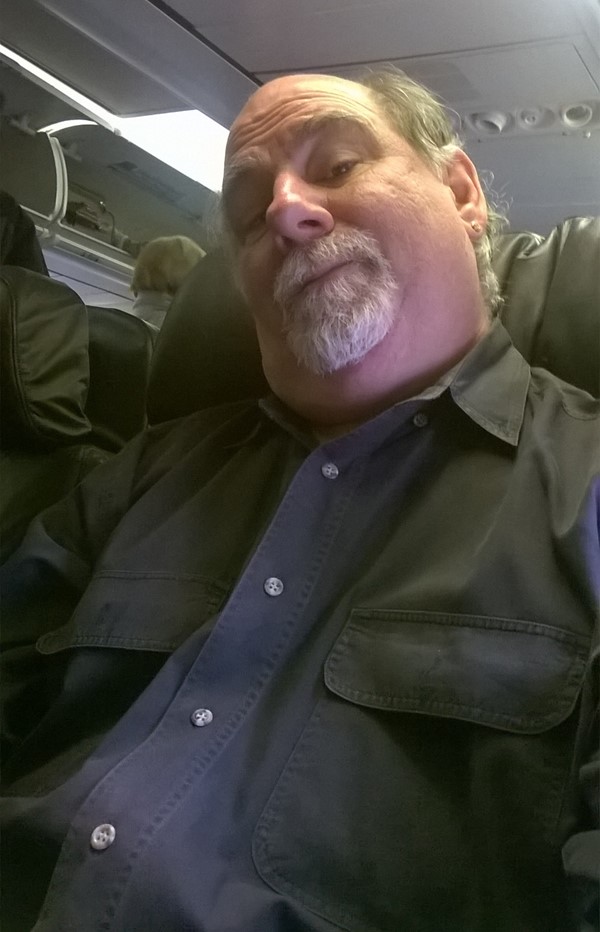 Not my favorite (1C – aisle), but right next door (1A – window).That said, it was a great day to be by the window. Mount Rainier above the fog line: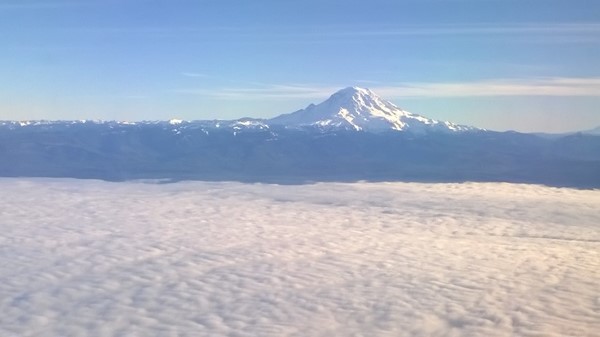 And then (I believe) Mount Adams: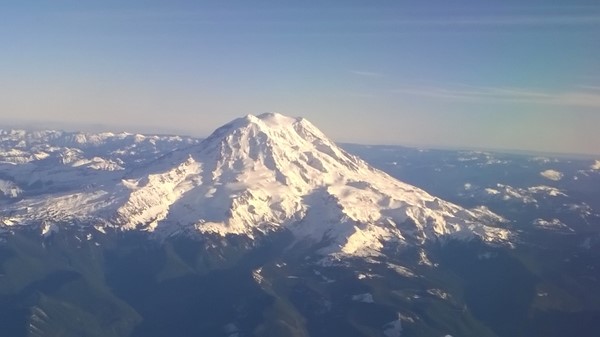 And mountains I know not the names of:
Thinking Hood, and really don't know this one: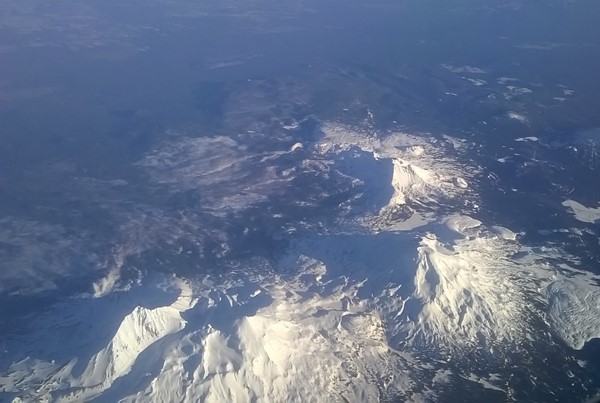 Let's not forget my "snack" on the way down (and on the way back as well) of the Curry Chicken Salad – wish they had warmed the pita bread like they did on one trip!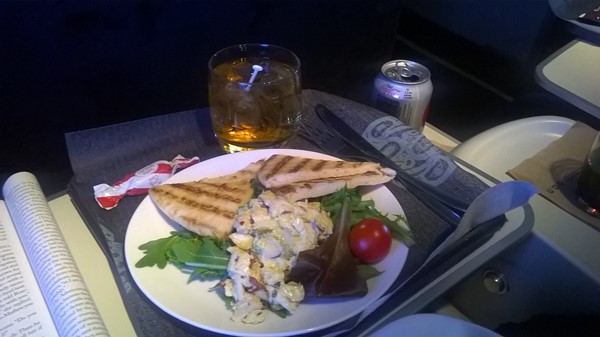 Almost before finishing my "snack" we were on the way down – it's was a 1 hour 15 minute flight – definitely running early. In Sacramento they were unloading (and loading) from both the front and rear: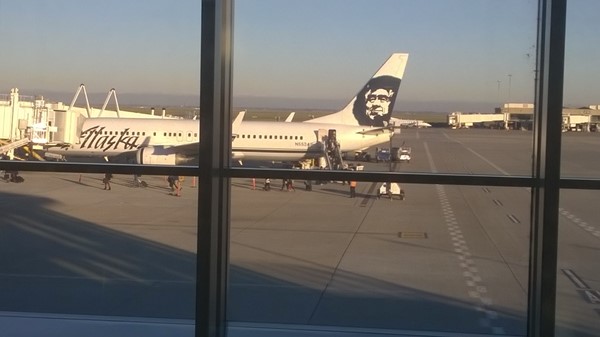 Picked up the car and set off on an errand before meeting up with Jameson at his new apartment. The errand was BevMo for a little (lot of) bourbon for the visit and to take home with me.
It's going to be dinner at the apartment tonight, with Jameson's girlfriend (who I met on my November trip when it was her birthday). I'd brought lots of frozen (when it was packed) protein with me. Chicken Thigh Stir Fry with rice is tonight's meal, tomorrow will either be Garlic Rosemary Rack of Lamb (girlfriend doesn't eat lamb) or Jerked Boneless Pork Chops – depending on party of two or party of three.
Stayed up too late (for Jameson who had to get up early for a work trip to the Bay Area) so didn't get out of the apartment until noon.
Headed into Folsom for a lunch that wasn't good for me, but tasty. Fish and Chips at the Fat Bunny Tavern where the "Business Lunch" with a choice of half a dozen items that come with either a glass of house wine (the Cabernet wasn't bad) or a beer (Scottish add $2.00).
Then I was off on my daily rounds – first stop was the Gekkeikan Saké Factory Tour. Normally this is a self-guided tour, but a group tour had just started so I tagged along and got a much better experience: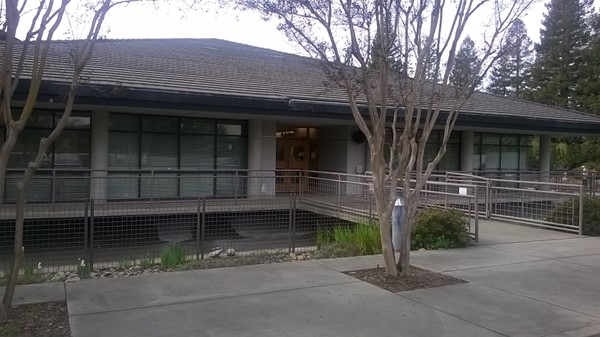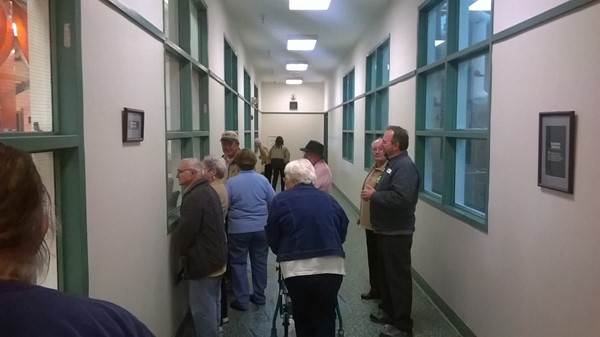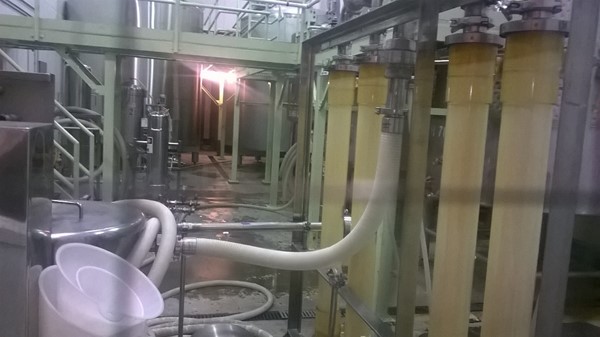 Sampled six things at the end, including a "Sparkling Saké" from their Japanese parent company.
Next up was the Folsom Prison Museum, a tiny little museum with on the grounds of Folsom Prison: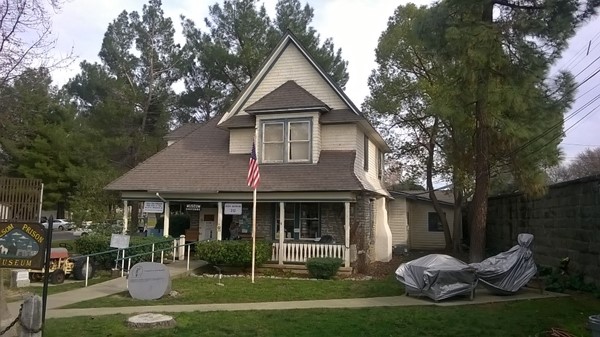 And a "lovely" exhibit of "shanks":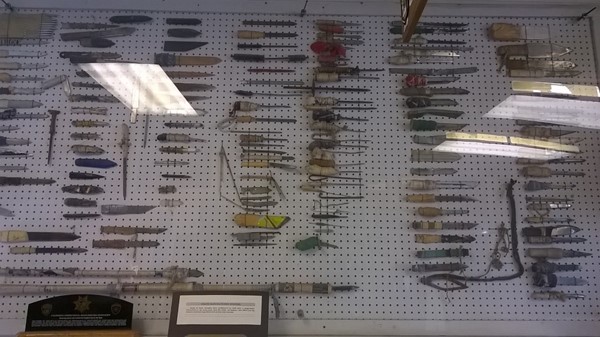 They are hoping to expand with a new facility, The Big House Museum: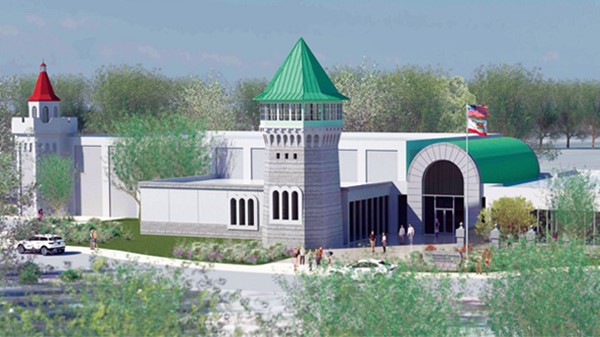 And, of course, the view of the prison walls…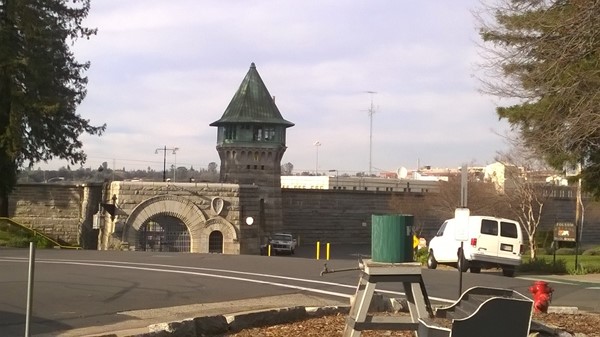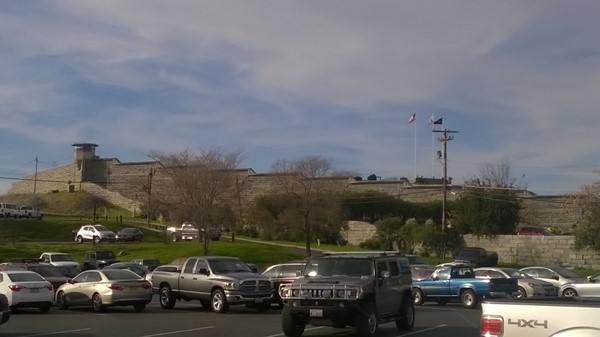 I parked near the "Visitor Intake Building" with lots of "rules" for visitors: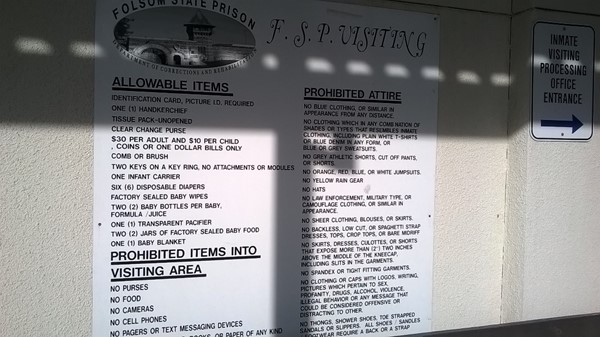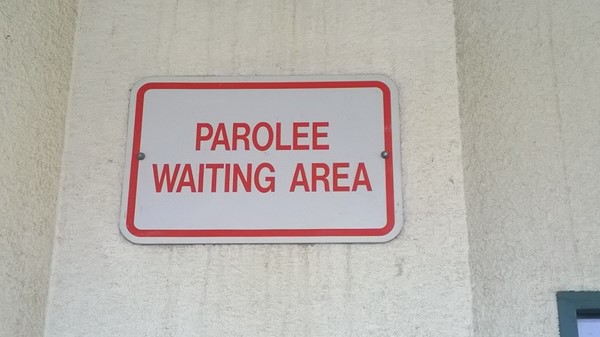 The one place that I wanted to visit, but didn't figure out where is was would be the Folsom Powerhouse Museum. Instead tried to find a Goodwill for some kitchen stuff for Jameson's new place (failed, turns out it was near the Saké Factory) but did get to Safeway to pick up other supplies for dinner, like a 9×9 Pyrex Baking Pan which you can never have too many off (though that would be just one for Jameson).
No girlfriend for dinner tonight so it was the rack of lamb, and we used some of the Jerk Sauce destined for the port as a "dipping sauce". Damn tasty.
And we finally got to try out the hot tub – tried last night but we were WELL after 10pm when they lock the gate. Nice was to finish the evening.
Up and out by 8:30 to get the rental car back and check in all the luggage (yes, TWO checked bags, thankfully FREE). It gave me enough time before my 11:30am flight to actually have a little breakfast: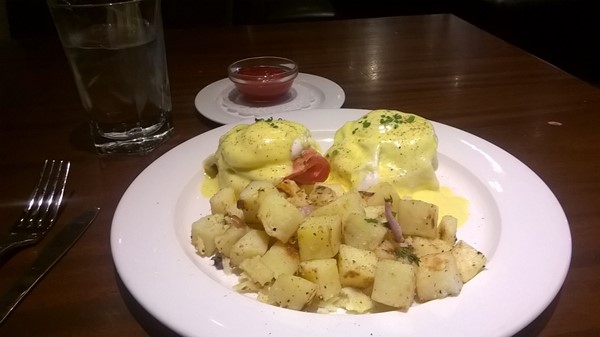 Eggs Benedict at the Esquire Grill at Sacramento International Airport.
Flight was reasonably on-time, back in Seat 1A, and another Curry Chicken Salad (again with cold Pita Bread wedges). Before you knew it I was home and taking a nap.
[? ? ?]