So, the infrastructure geek in me signs up for these "public outreach" tours that both the Ports of Seattle and Tacoma periodically put on. I did a post on it back in 2008 when I did a Third Runway tour at Sea-Tac just before they opened it to air traffic. Here is the post: https://blog.unclemarkie.com/2008/09/10/runway-16r/, and below is a picture of me on the Third Runway: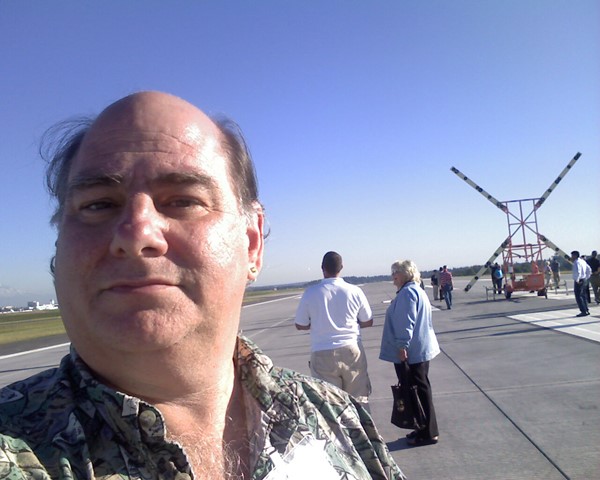 But the tour that I'm on today with Mags is of the Port of Tacoma. They offer a bunch of tours during the year (http://portoftacoma.com/community/tours) and I've also booked us for the Earth Day tour which is a more "boots on the ground" kinda tour since it's highlighting all the public access points along with restoration work they are doing.
But today's tour was all on the bus – luckily not half full of retirement home residents like the last one I was on.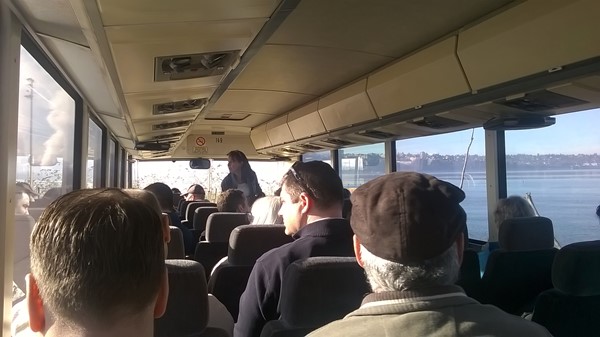 A light load today.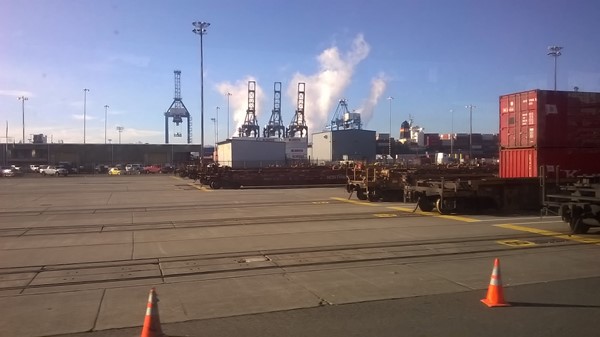 Out on the docks dodging containers.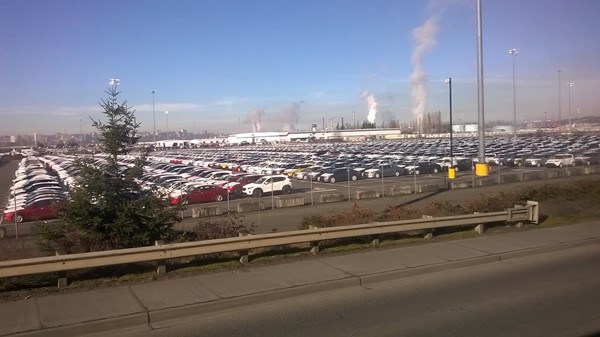 Lots full of Korean cars for the US market.
And the saddest of all shots, of the Kalakala being dismantled: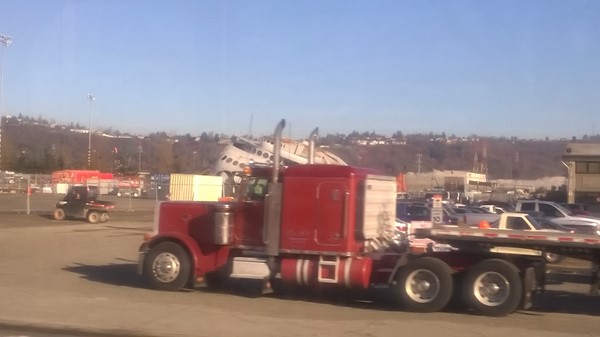 Sorry it isn't a better shot – here's one that I grabbed from the web and the story behind the ferry: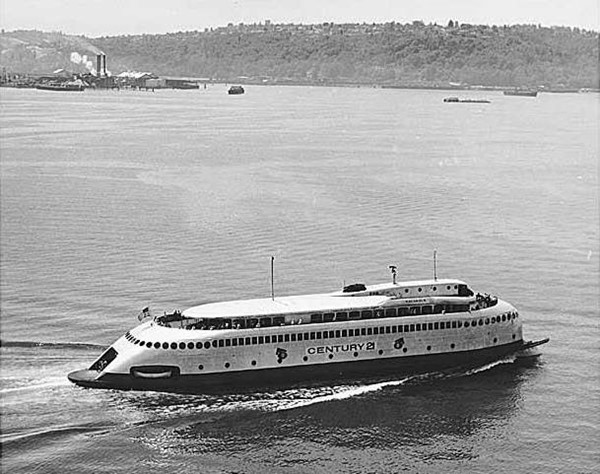 Here is a link to the WikiPedia article on the ferry: http://en.wikipedia.org/wiki/MV_Kalakala
And a picture of her getting scrapped that's better than mine: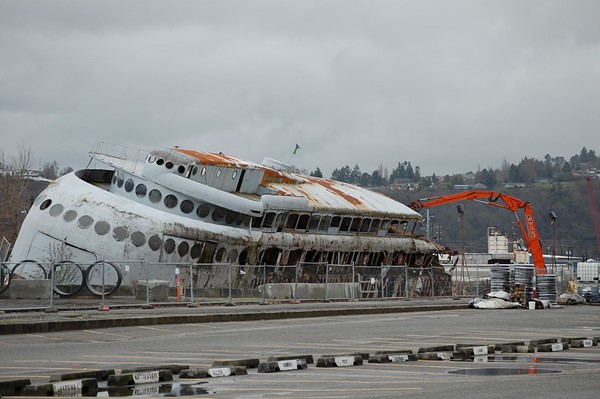 The bus tour over, Mags and I headed for lunch at the Poodle Dog, home of the Pup Room (their bar) that opens at 5:30am: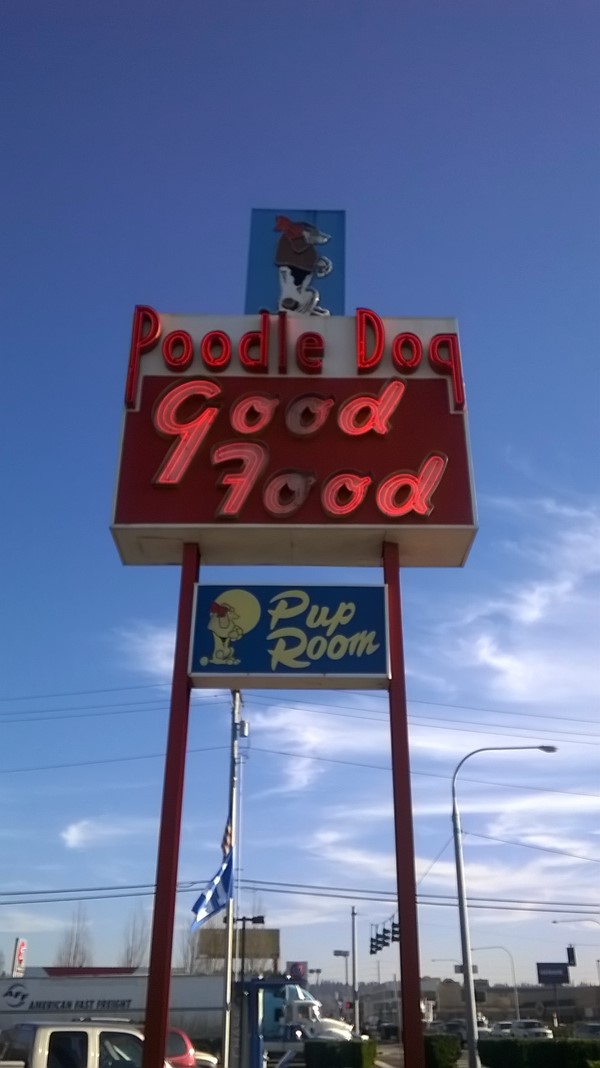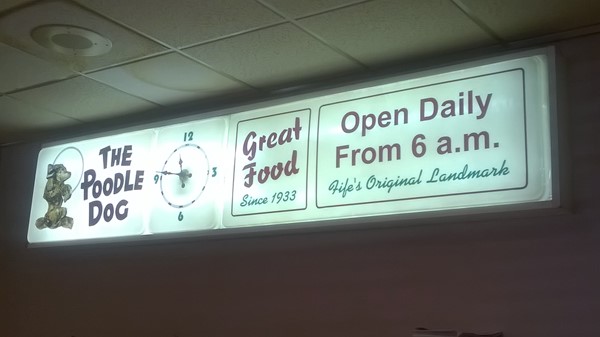 I had the Rueben with slaw, Mags the meatloaf sandwich which is really just meatloaf on top of some bread with mashed potatoes and brown gravy: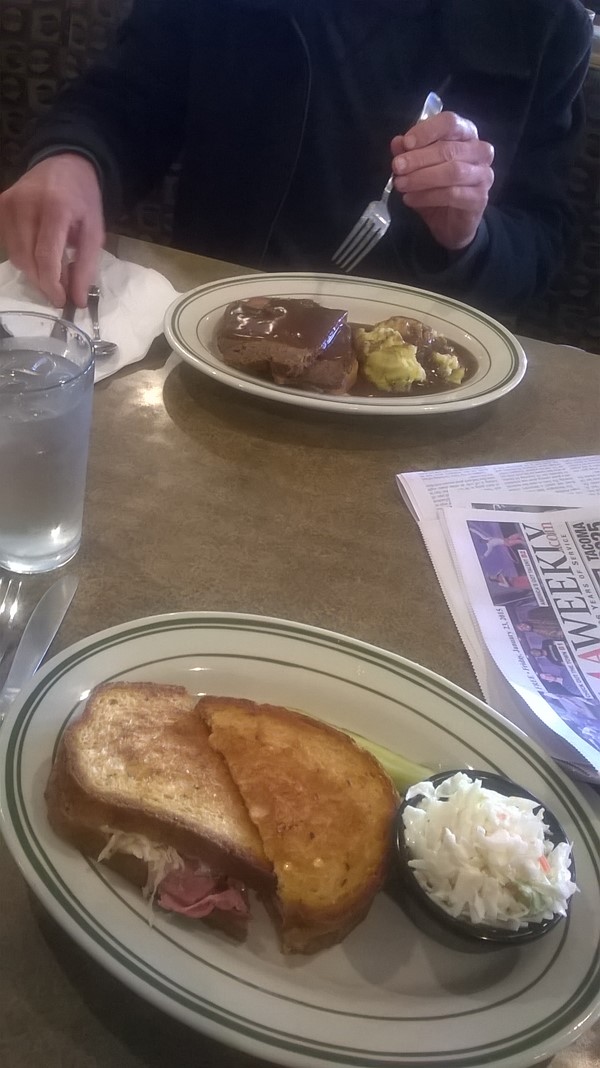 After lunch it was back to the city for the both of us. Another week, another (mini) excursion.
[226.0]