Birthday time in Berkeley, California, just not mine. The birthday boy is Lunetta – who is turning an unspecified age. But first, I have to get there, and it's a morning flight, so this is what I look like in my favorite seat, 1C: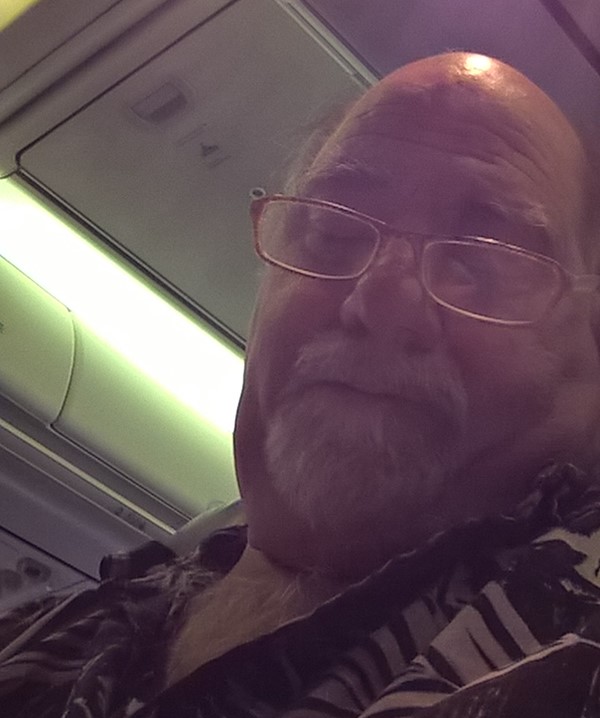 But they wake me up with food – it's an hour and a half, so it's the fruit/cheese/cracker plate (with a Seattle Chocolate):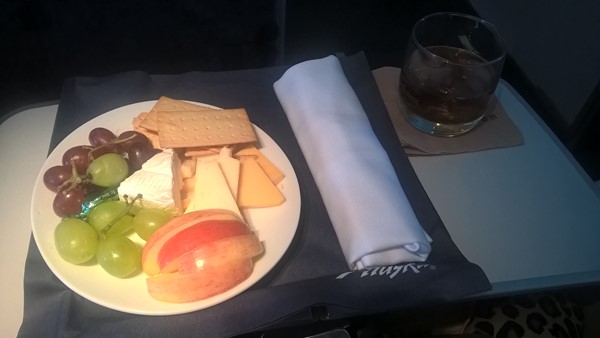 And finally awake by the time I'm at the Oakland airport….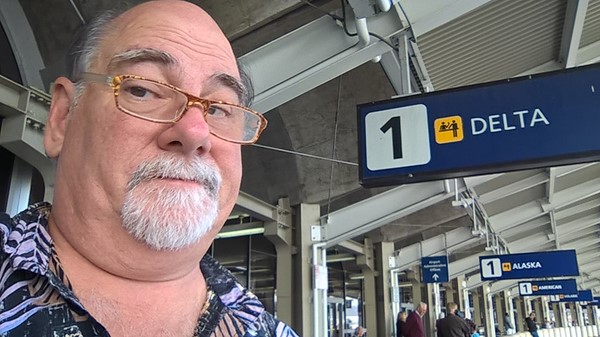 I should have stepped further down to be under the Alaska sign – as that's my airline of choice.
Lots of plans this trip. Booze shopping (maximum per checked bag is 5 liters, all of which must be under 120 proof), dropping off my passport at the Vietnamese Embassy for a visa for my January trip to visit Sean, and, of course, cooking the birthday boy a birthday dinner of braised lamb shank.
Here is my adventure in pictures….
After a lovely welcome dinner (scallops and a citrus salad prepared by the boys), it was time to get out of bed and get to the Embassy to stand in line, but first I have to get there. BART to the Civic Center exit: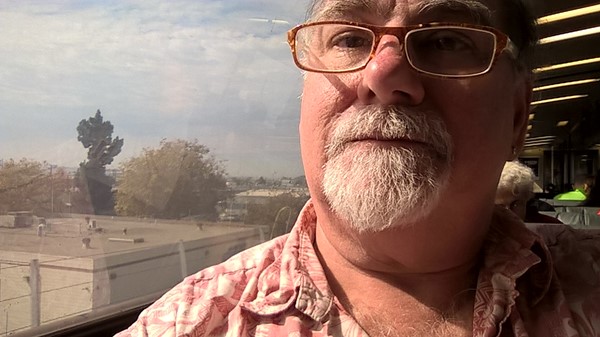 But when I got there – a police involved shooting that shut down many intersections (and most of the Civic Center BART exits):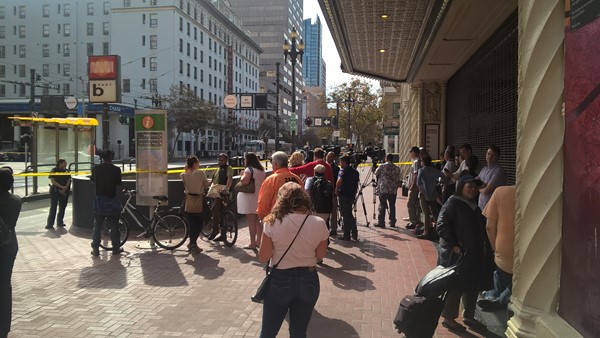 Walked a handful of block to where traffic was moving and hailed a cab – when I mentioned 1800 California, I'm going to the Vietnamese Embassy – he corrected me, "That is 1700 California, I'm Vietnamese – when are you going?" The Embassy's Visa Section is on the 8th floor of a random medical building: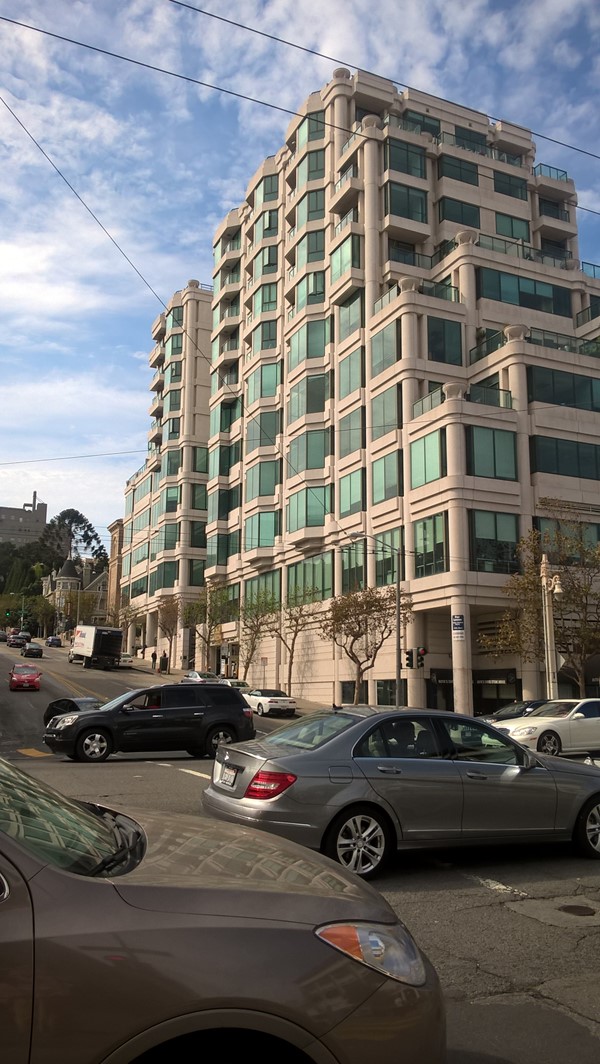 But since I was early (they have a LONG lunch from Noon to 2:30), I popped across the street for a Vietnamese snack (Summer Rolls) from Whole Foods: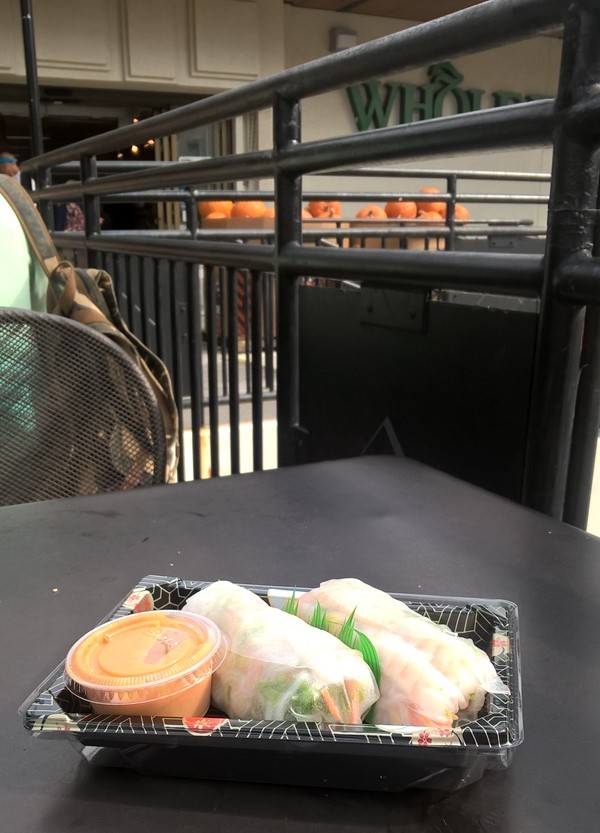 I was third in line when the Visa Section opened….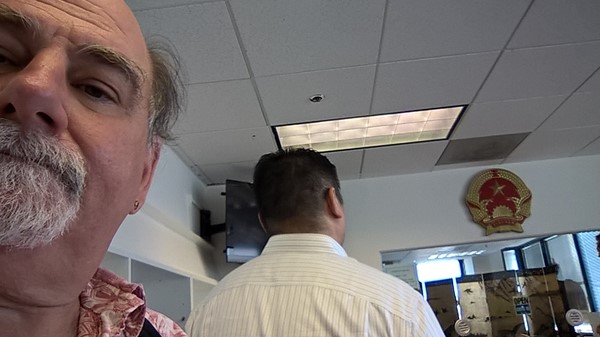 Took less than 15 minutes….and $100 – maybe I should have just showed up at SGN (Ho Chi Min airport, though the code is left over from Saigon) with the "invitation letter" and paid the $46 – oh well, less time at the airport in January.
An amusing truck in front of the embassy – modified with tape…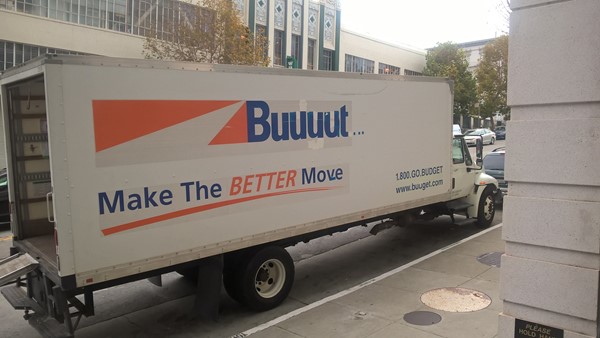 So much for the Budget brand.
This morning in a moment of clarity I emailed my buddy Moody to see if he was around since he hadn't been answering text messages – he was, so after I was done at the embassy, I started the zig-zag walk to the Union Square area where he goes to school. It has been years since I've walked around San Francisco as a tourist, especially in The Tenderloin. Here are some of my favorite photos: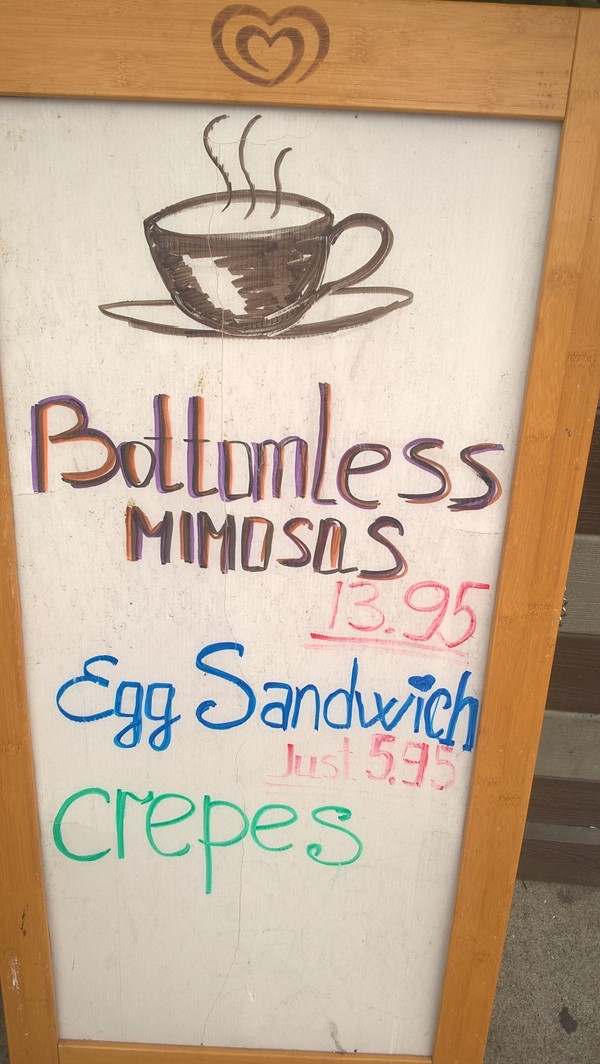 That would be a bad deal on their part for me as a customer…
Love these old neon signs around The Tenderloin: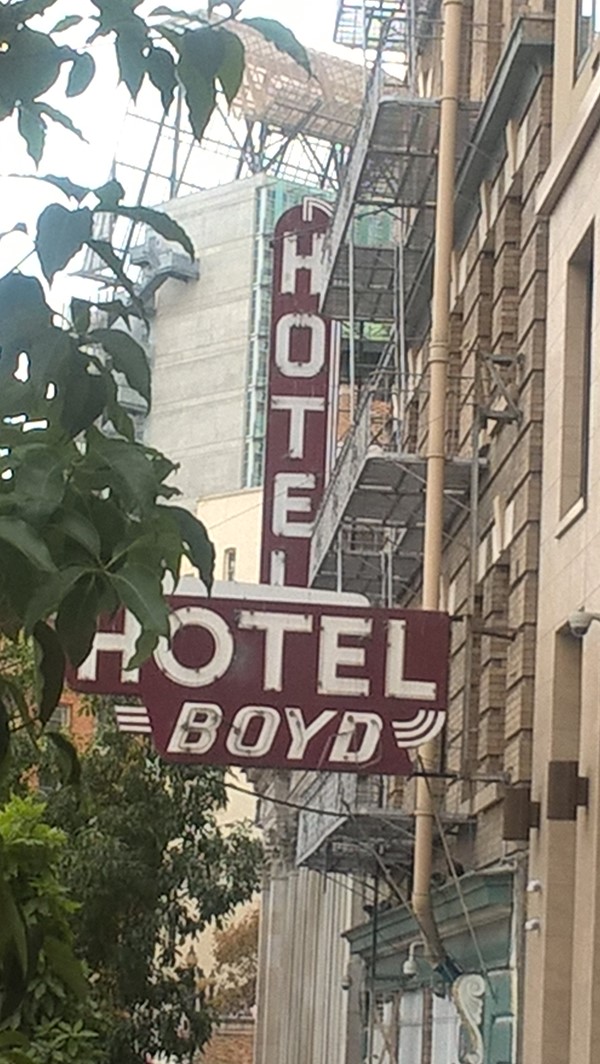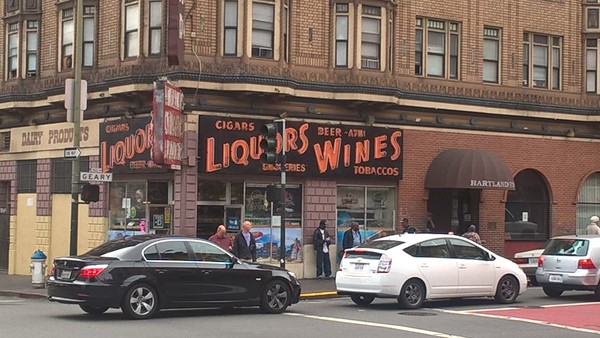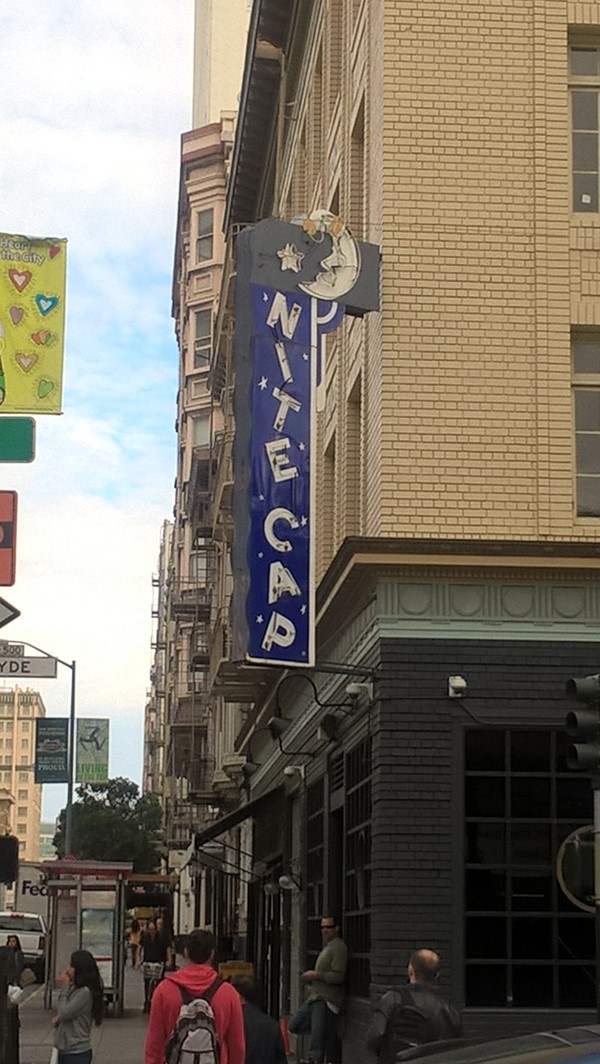 And who can't resist an amusing Chinese restaurant name…
That's how I like them, Hung Phat. It actually looks like it's permanently closed with someone living in the space.
Hooked up with Moody at the Powell BART station for the ride to Berkeley for dinner with the boys. It's good to see him again – last time was in July – way too long!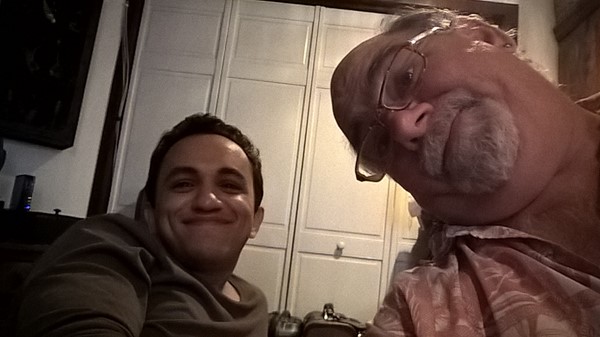 Tonight's dinner was BBQ'd Chicken Breasts with a lovely salad.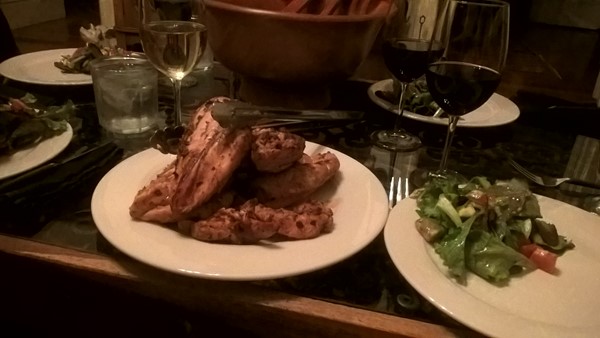 Wish he could have stayed the night, but it's a school night for him – damn higher education!
Morning with strata (and egg dish) and a shot of my work desk in Berkeley: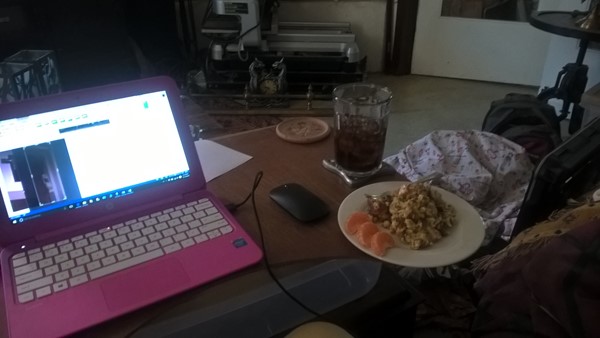 Life is hard on the road (#lifeishard, #unclemarkie, #ontheroadagain) and the birthday dinner is no exception. I did a shopping run of BevMo and the Berkeley Bowl (dangerous place) to get the supplies for the Birthday Meal of Braised Lamb Shanks….first you braise: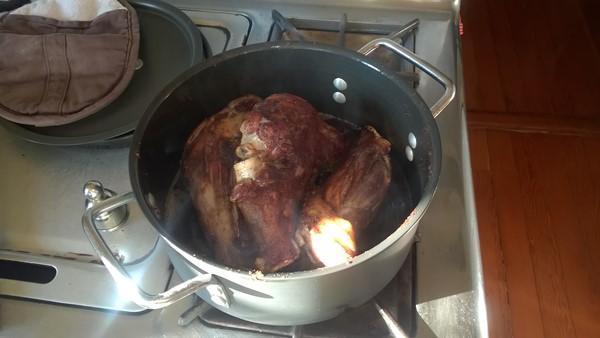 Then you boil: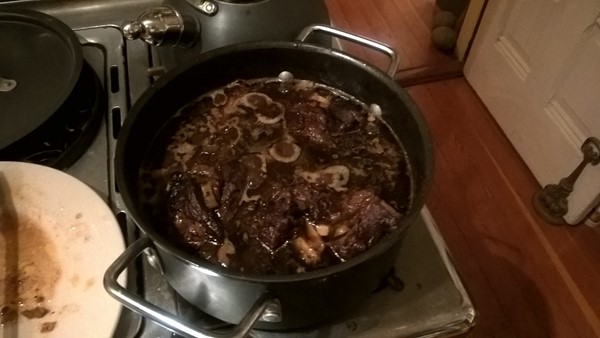 Then you plate: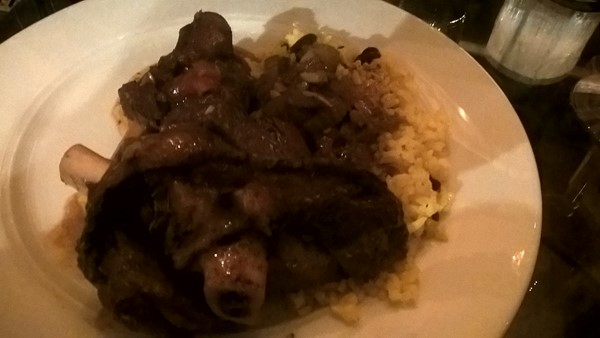 Then you eat: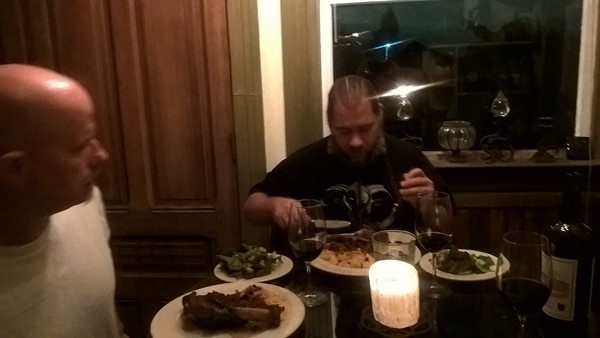 My trip ended with a SERIOUSLY early from back from Oakland – at least I was in First coming and now going – easier for me to sleep, especially with a couple of Red Barons (Champagne & Cranberry Juice, also known as a Poinsettia) in me. Odd thing is what I was travelling with – a BBQ that I bought at BevMo because it was $9.95 (plus tax), and a couple of pounds of rabbit meat: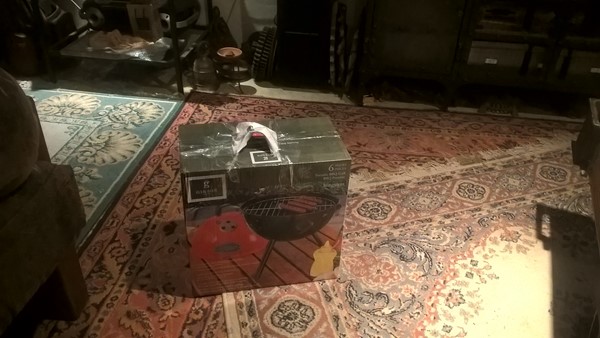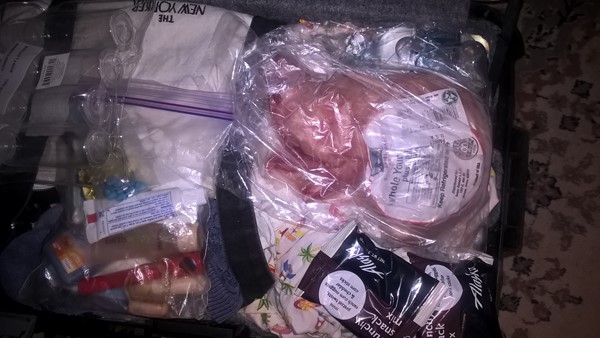 Landed at a little after 11am, so that I could have a quick nap before reporting to the shop at 1:30.
[217.8]