MVP Gold status through the end of 2017 now confirmed: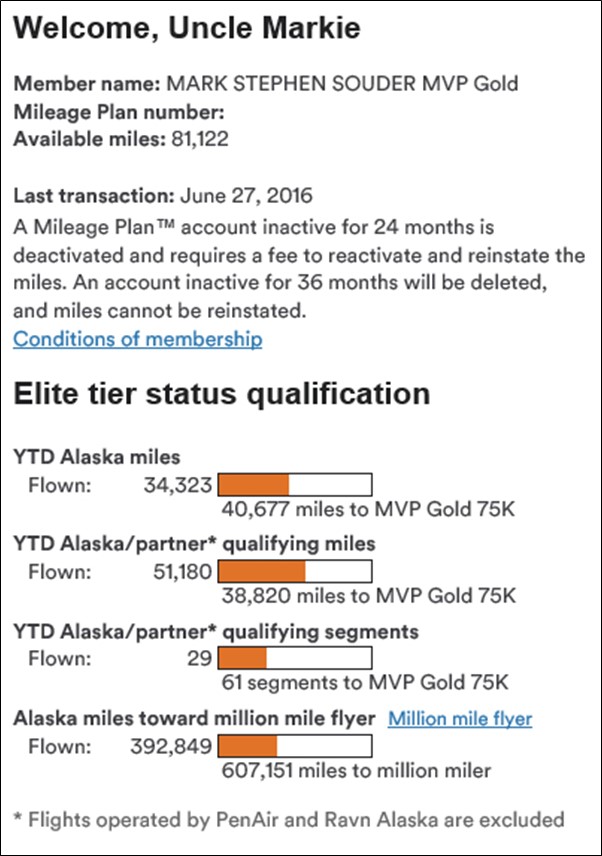 Here was what put me over the top – The Alaska/Air France/Alaska trip to Greece: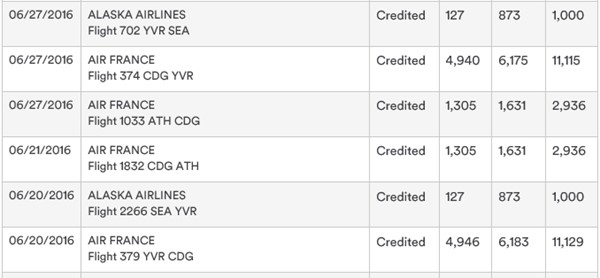 Were I you, I'd abandon Air France and catch at KLM flight if you have the option. Air France, with its recent history of strike action (almost disrupting my trip to Greece) is actually dragging down the partnership. As you can see in my POST, the Air France fleet is a bit tatty.
It was about this time last year that I hit the United Million Mile mark and had a little party.
Six full months into this year and I'm Gold on Alaska Airlines. Odd that I'm on a trip booking miles on United where I'm Gold For Life (but prefer to fly Alaska especially after the trip getting down here). Guess I could fly a bunch more international flights on partner airlines (38,820 more) to hit 75K status, but the free DigiPlayer in the back doesn't warrant the money and the butt-in-seat time. Don't think I'll ever hit the Million Mile status on Alaska. Sad. That's where I'd like Gold For Life.
Just FYI – in the Mileage Whore circuit, they call this "The Game".
[? ? ?]