After the craziness of the Greek Reunion was fun – but as all "group" endeavors, there is a schedule of stuff to do. Even with most of a week off to get printers fixed, status, sleep in my own bed, cook for friends, work – I needed a vacation vacation.
Luckily I'd scheduled Puerto Vallarta as part of a United Airlines promotion – spend a grand, get 10,000 bonus miles (on top of miles and bonus' earned), spend another $500, get another bonus of 15,000 miles. Yep, another quest! Having done the math, with "class of service" bonuses, turns out a couple of First Class tickets is the quickest/cheapest (in terms of lodging/cars/etc.)
First ticket – Puerto Vallarta!
United was actually running a 757 on the SEA-SFO route. Actually one of my favorite airframes, becoming hard to find as operators like the size as well: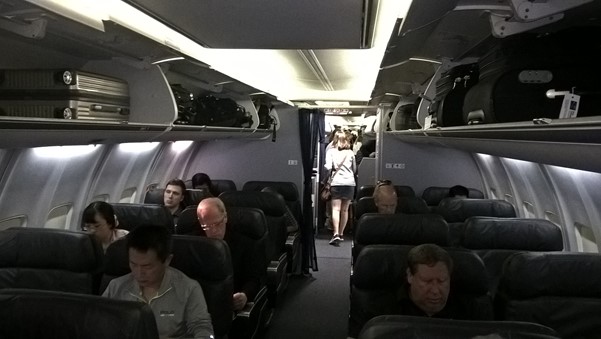 Smaller bins than newer models, but a larger First Class section but I'd gotten up at 3:30am to make my flight, so I'm not looking my best: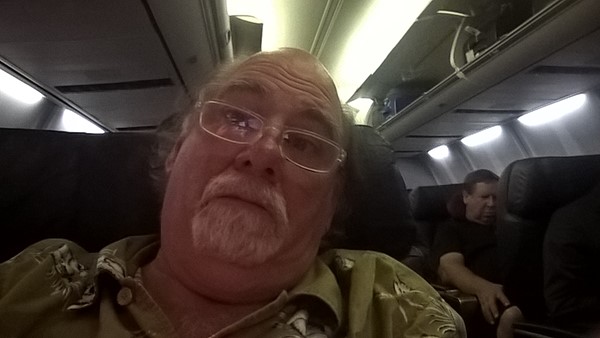 Too bad the flight wasn't on time EVEN BEING THE FIRST FLIGHT TO SFO OF THE DAY.
Arrive SFO – and my flight to PVR is at a Domestic Gate – miles from a Duty Free. Managed to HIKE to the International Terminal AND get back in time for the flight – and eventually have my Duty Free delivered onboard. Why? I'm a Bourbon drinker – Bourbon is NOT cheap in Mexico (though with the exchange 18 to 1, cheaper than it used to be).
737-800 to SFO-PVR. Still looking like the walking dead: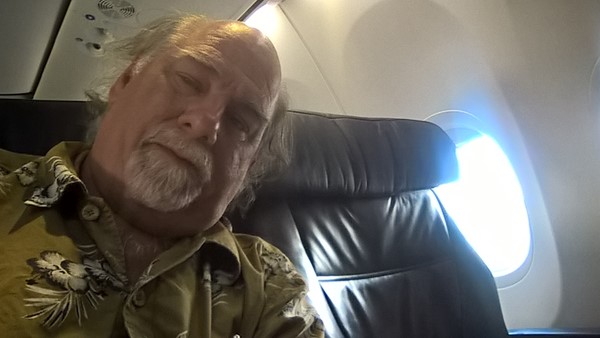 And I'm still tired – but this flight comes with breakfast: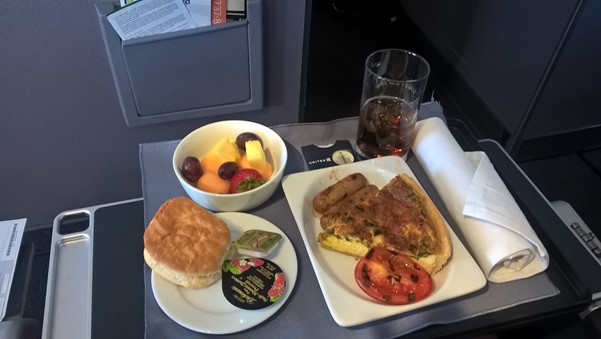 With just carryon luggage it was quick through immigration and customs, into the cab (use the cab ordering stand in the terminal) and to the condo. I'm staying at the Vacation Intervals exchange resort with WorldMark – that's a mouthful!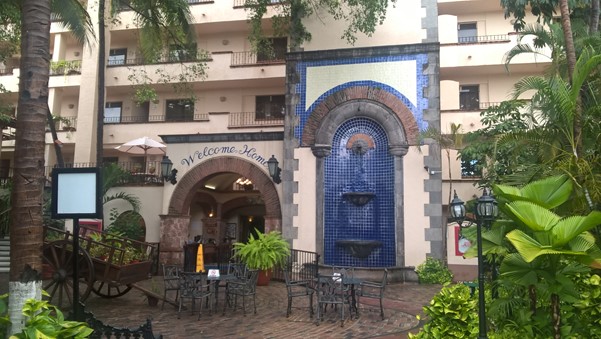 And I love that they offer you a free beer at check-in….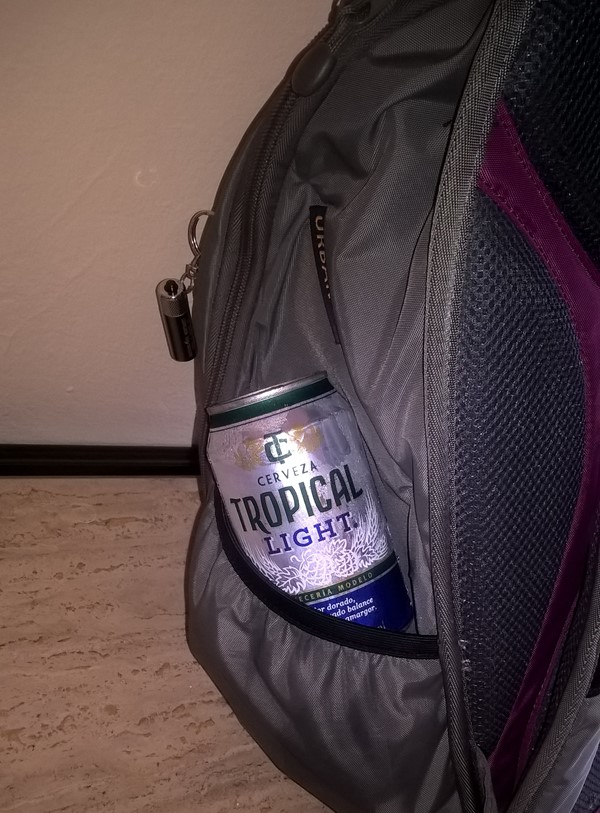 Not that is was a GOOD beer, but it was cold and I drank it looking out the balcony of my one-bedroom (full kitchen/no washer-dryer).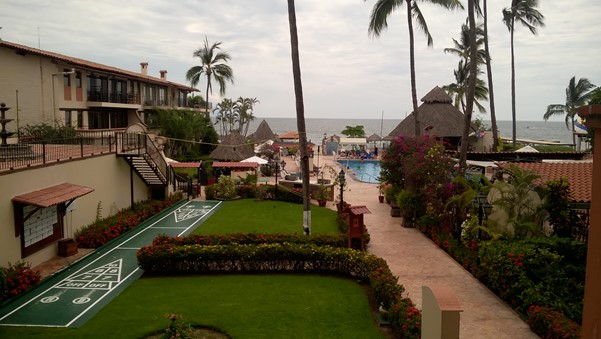 Yep, overcast, but humid as poop, with the occasional afternoon showers:
But when it's raining outside, there is always inside: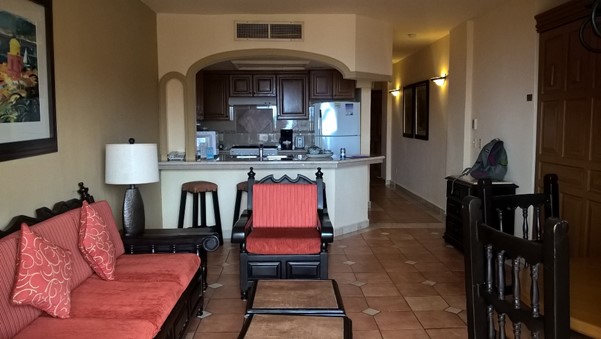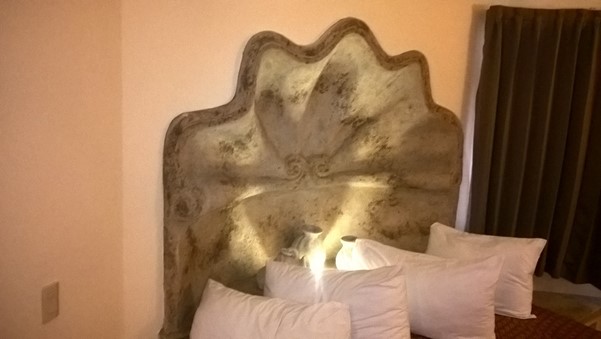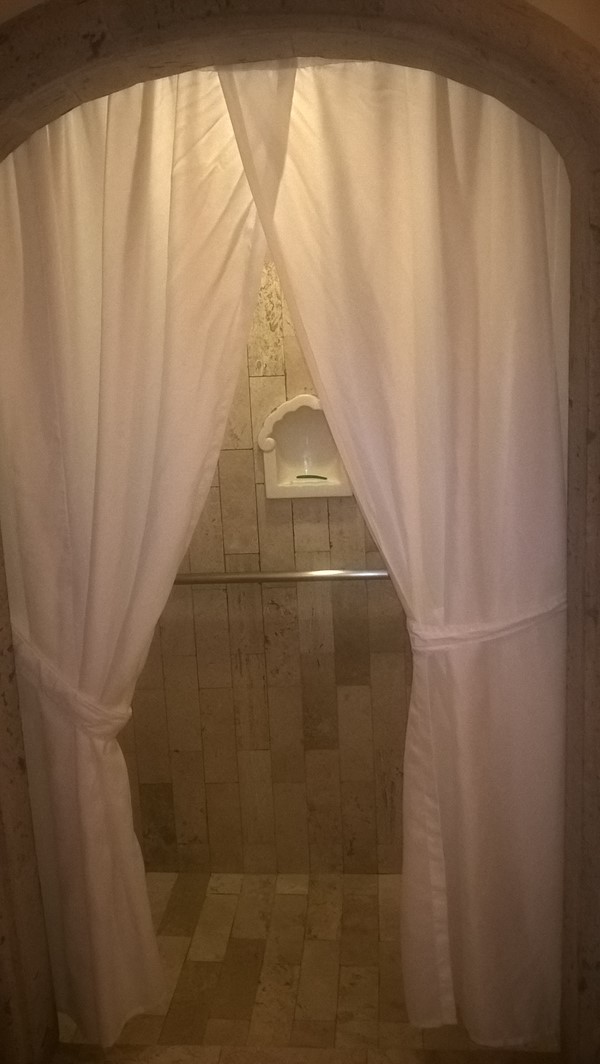 And other than picking up mixers at the Soriana a half block away: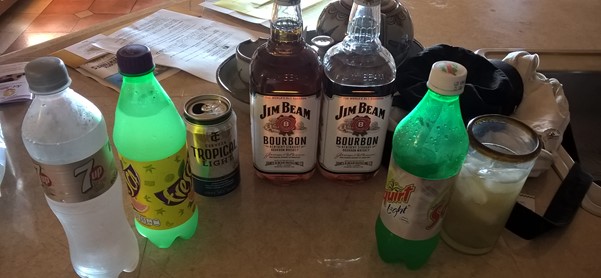 It was off to the restaurant in the complex – I didn't get to the condo until almost 5pm.
Turns out this would be my ONLY meal out while in PV – starting with a margarita!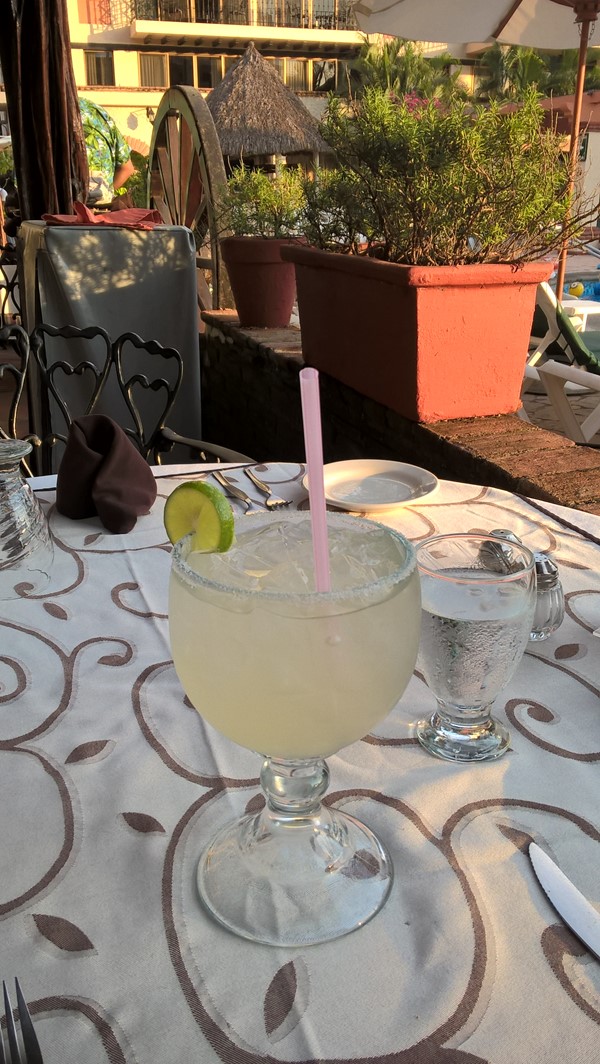 And then the grilled octopus starter: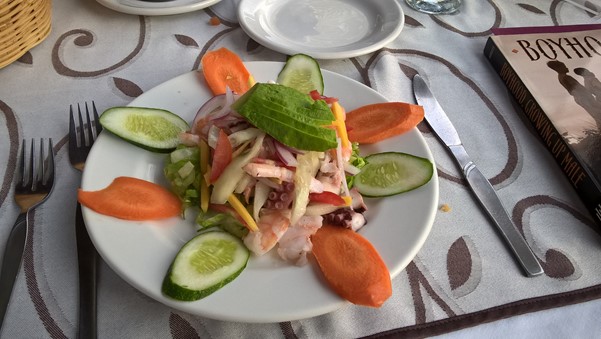 With the requisite chips and pico de gallo….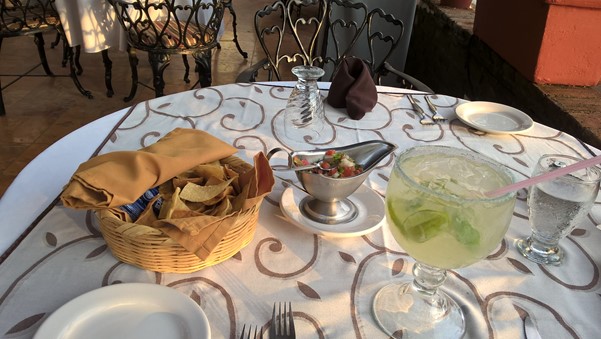 And the main of mole chicken enchiladas….
Enchiladas were a little on the dry side, but I was poolside in PV, so……
Next day it was back to the Soriana to get supplies for the rest of the week – maybe I shouldn't have brought Bourbon, because they sell Jack and Coke in cans in Mexico: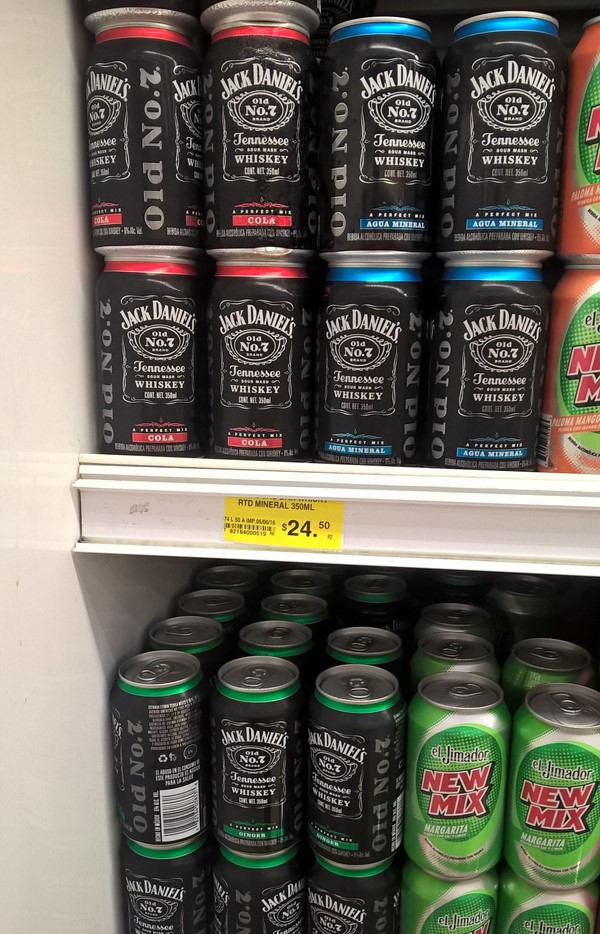 But I was shopping for real cooking things for the kitchen – like chicken/eggs/cheese/pico de gillo/salad…..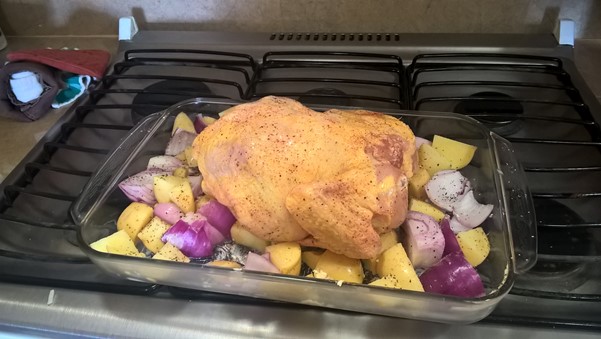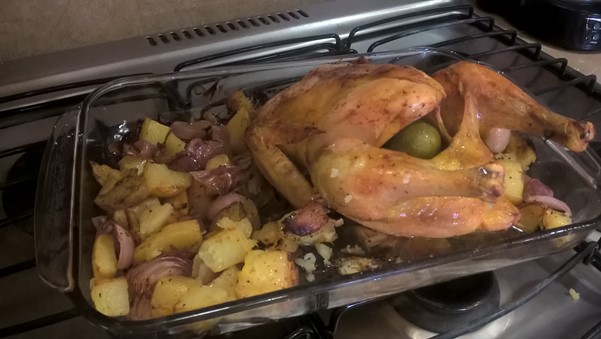 And that chicken will turn into heavos rancheros/stock/soup/quesadillas…..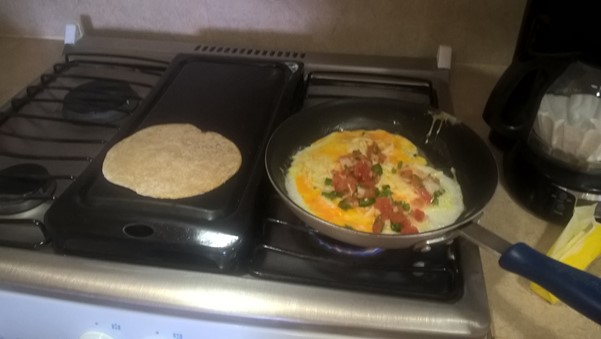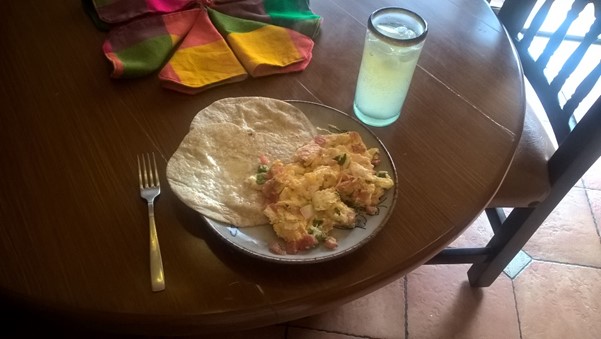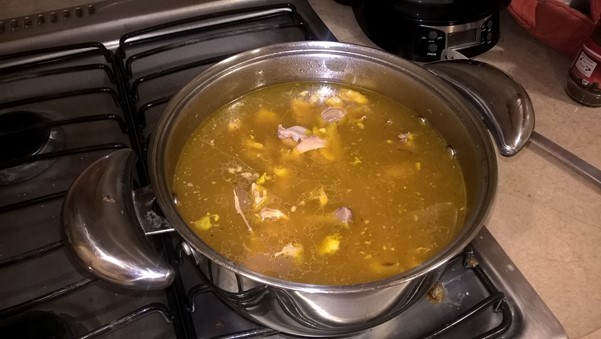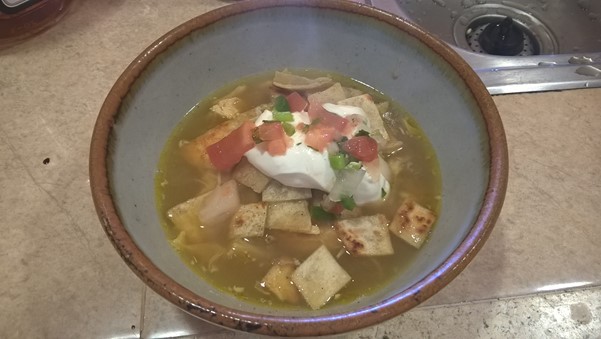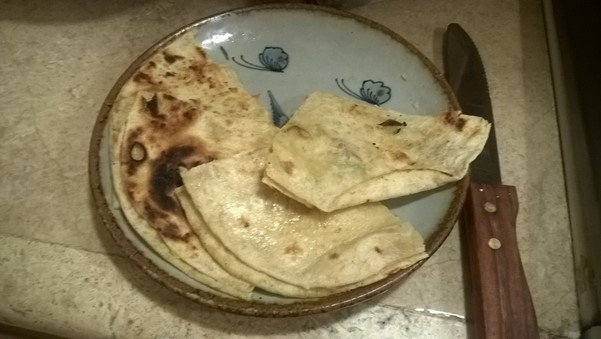 That chicken fed me for a week!
But here are some other shots from the place (which I basically never left)…the entrance area…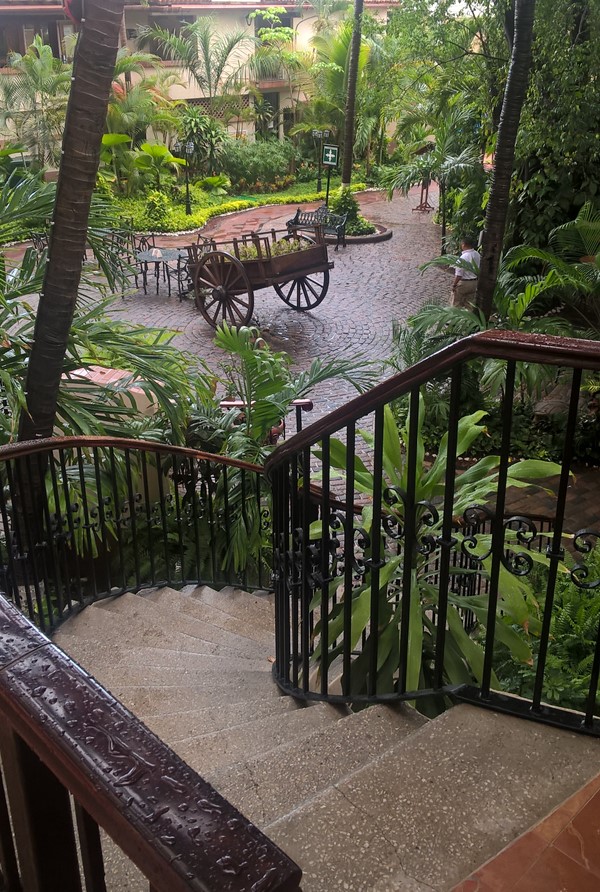 Complete with big ceramic frog….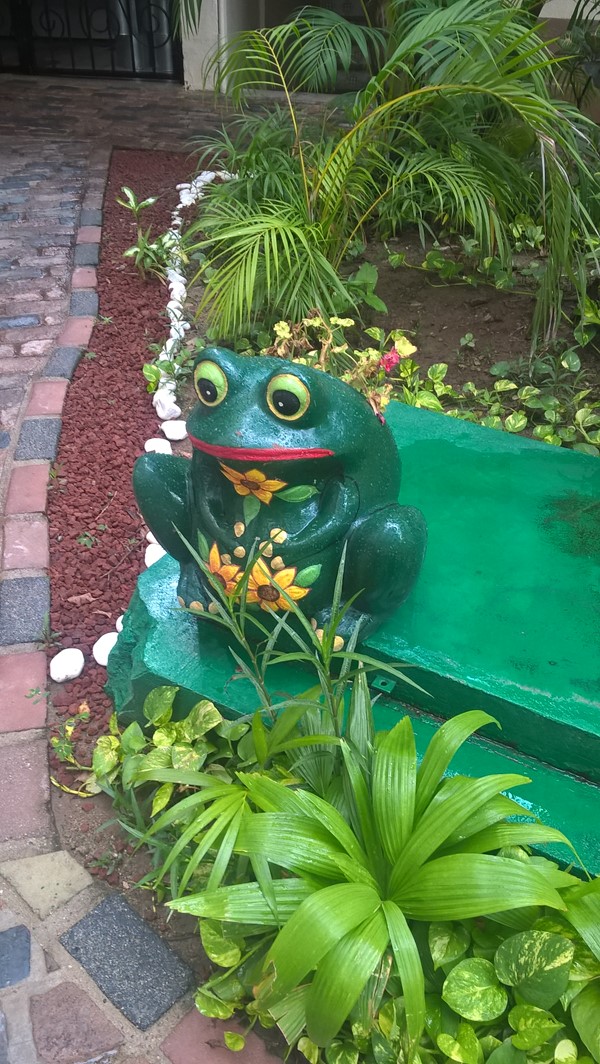 My room, the one above the towels….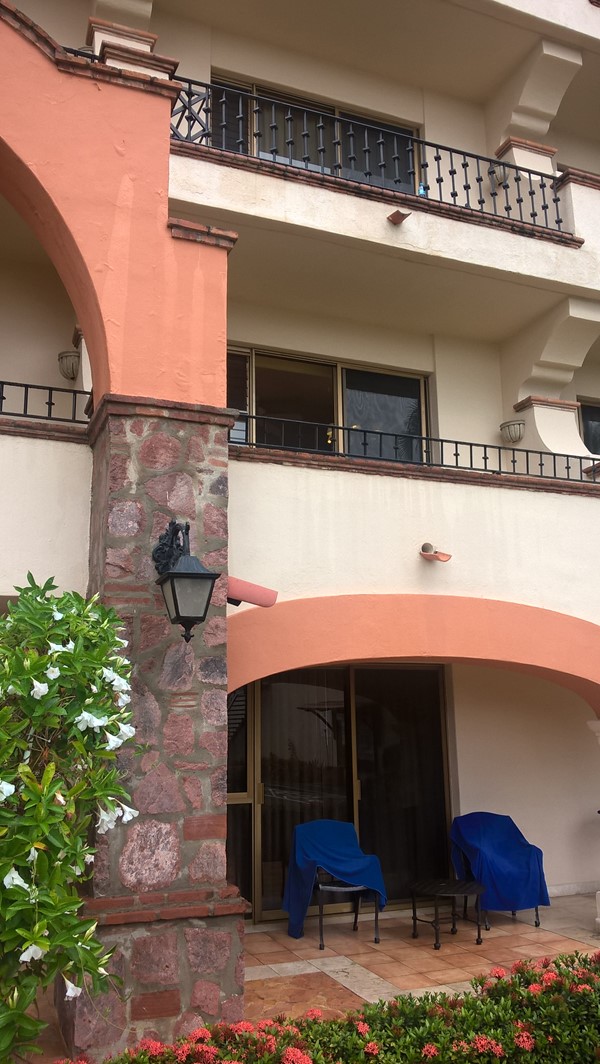 The pool area….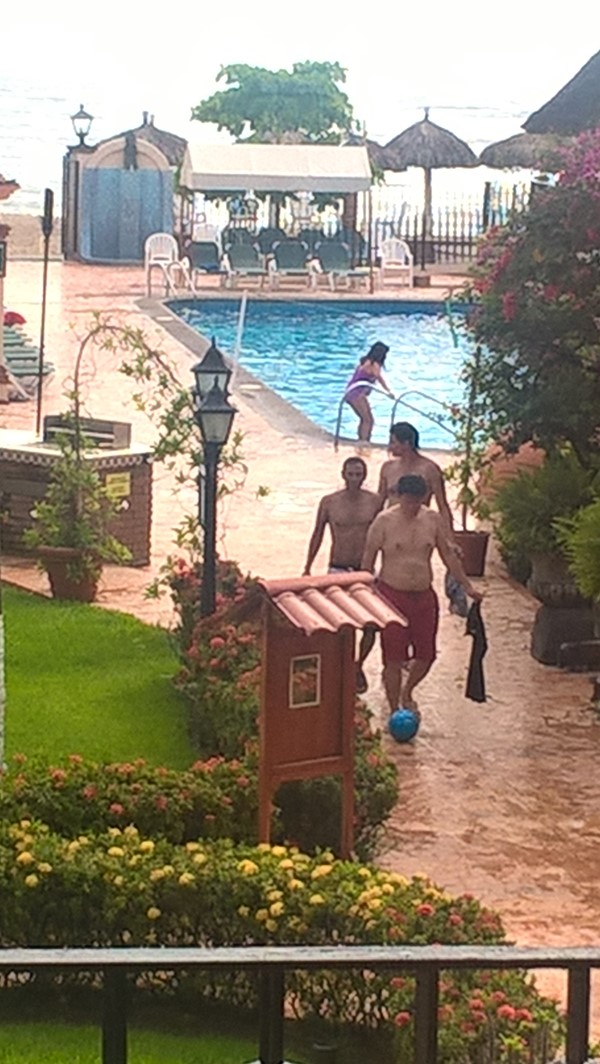 Trust me, there were MANY, MANY more kids in that pools usually – between the heat and the kids, reading on the balcony with the sliding door open and AC wafting over me…..
But really, when the sun started to go down, too wonderful: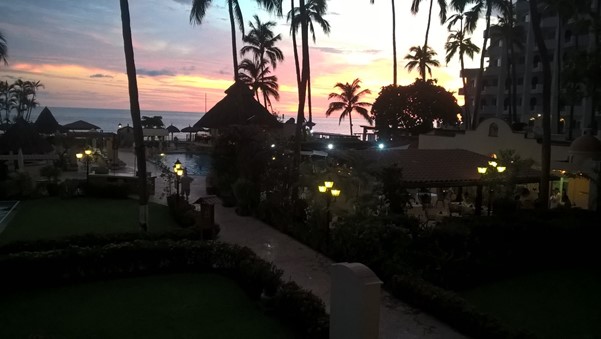 But after four nights – back to the airport (half the $12 equivalent fare to get back to the airport), no lounge, but a Carl's Jr., you'd think I was back in Cali: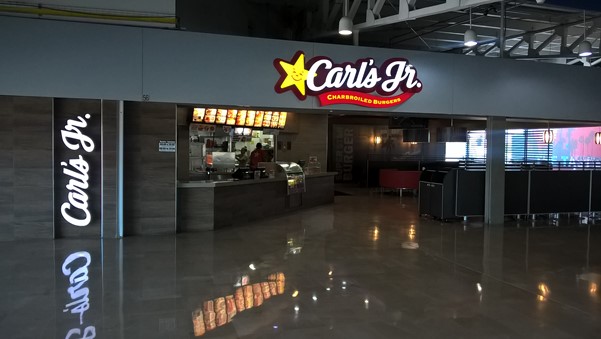 A little shopping and it was onto the flight – some decent leg room….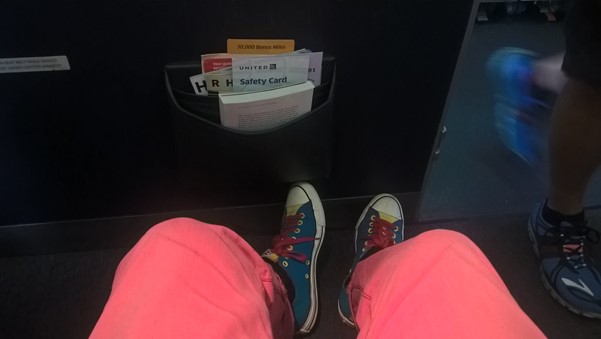 And lunch number one: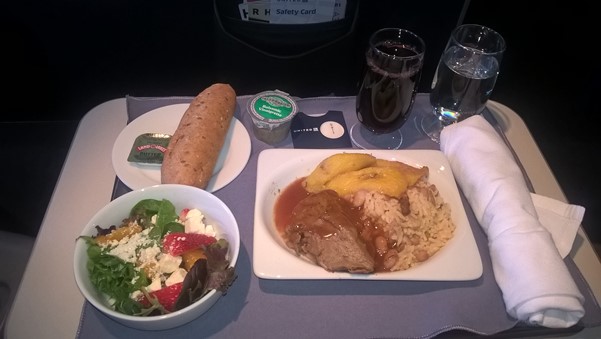 That would be plantains, not potatoes.
Another short international transfer – TIP – in Houston take the exit rather than transfer lane if you want TSA-Pre. You have to show ID again, but at least you are express.
Enough time for a QUICK cocktail in the lounge (use it or lose it) before leg two of three (PVR-IAH-DEN-SEA):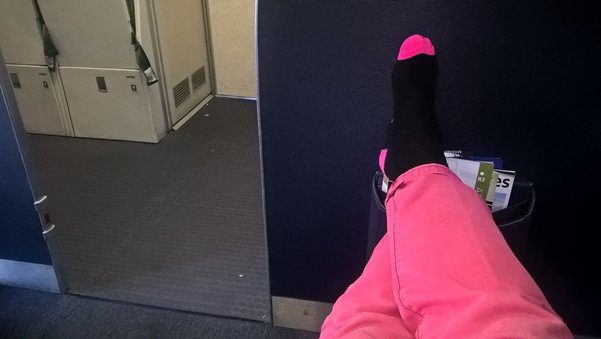 I DO love bulkhead aisle….and some of the new tray table tricks – a prop for your tablet: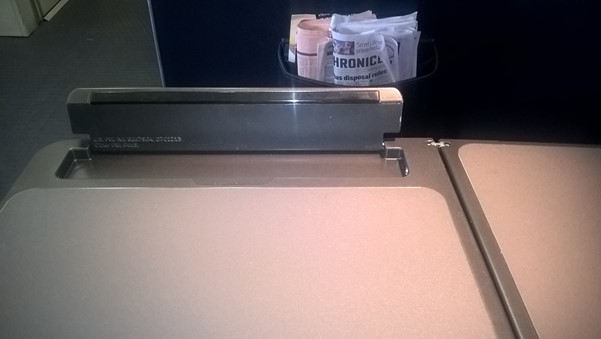 And lunch number two…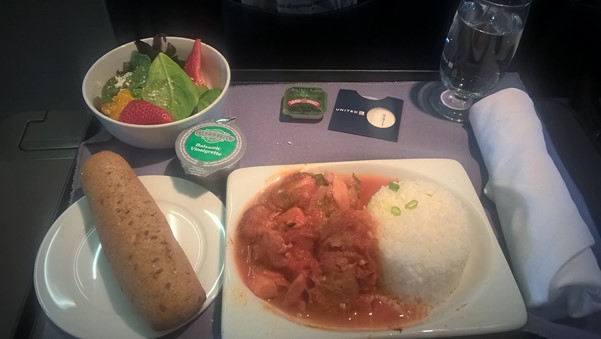 The plan was for a four-hour layover in Denver (the joys of a cheap First-Class ticket), but with club access (Gold Status, International Itinerary) I went to the desk to inquire about the delayed earlier flight and First. Question: "Reward travel?" "No, paid First." Click, click, click. "Got you a seat." I get to the gate and there are two screens of people (about 40 people) on the complimentary upgrade list waiting in vain – a part of me feels like I actually got some value out of paying cheap for up front – and I get home three hours early! This is actually huge since I would have gotten home at 1AM and had to work at 11AM.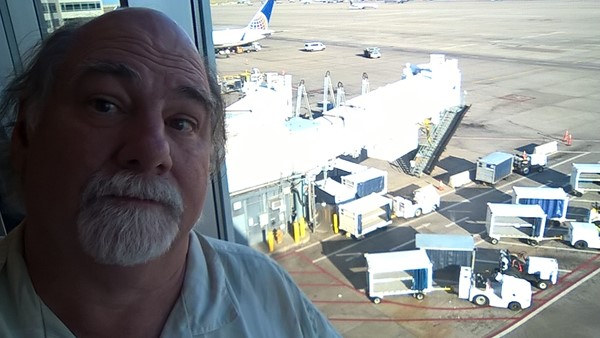 And rather than a snack (and the couple of drinks in the lounge waiting) on the flight – yet another meal: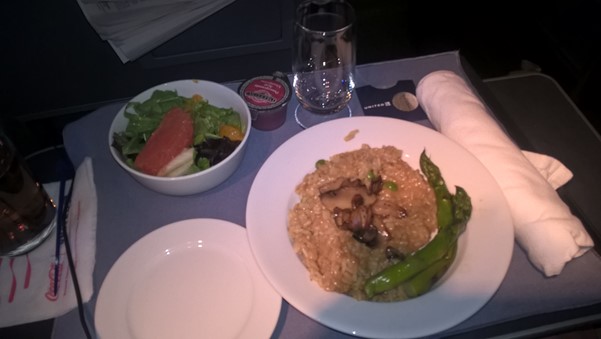 That would be the mushroom risotto – the other choice was pasta in a tomato sauce – a guarantee of heartburn for me.
A four-night holiday – didn't do ANYTHING cultural in PV, unless you consider the last Soriana photo – looks like the soda pop aisle doesn't it?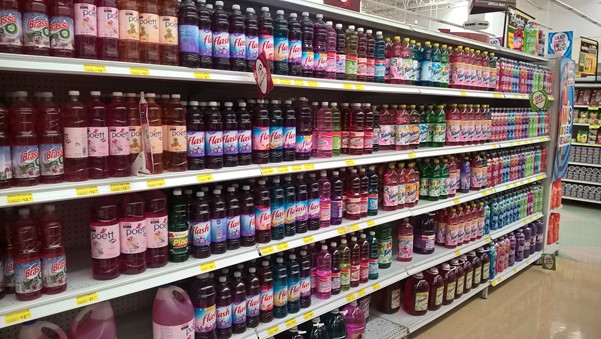 This is the DISH SOAP aisle – THAT's an accident waiting to happen.
Home safe.
[215.2]