I left off mid-way through one day because the post got too big, so here we go with Part Two (Part One Here!).
I tried to get to the New Orleans Museum of Art after the Ogden – and there were streetcar delays and I was having a food meltdown – as in I needed food NOW. And look what I stumbled across!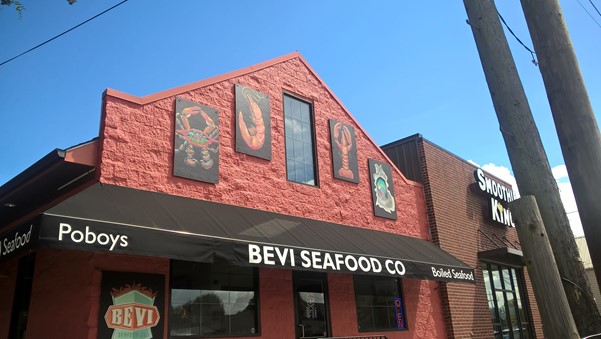 Nice raw bar – extensive menu, light on the "décor".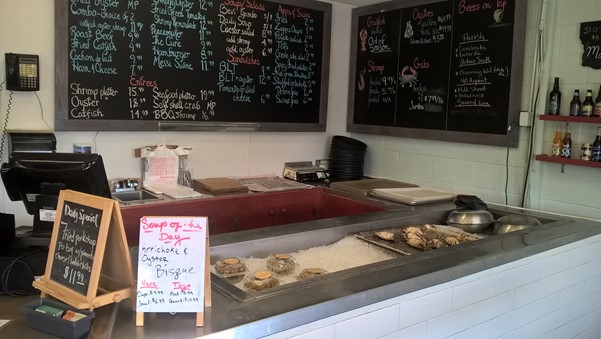 I opted for the Bevi Gumbo – just what I needed!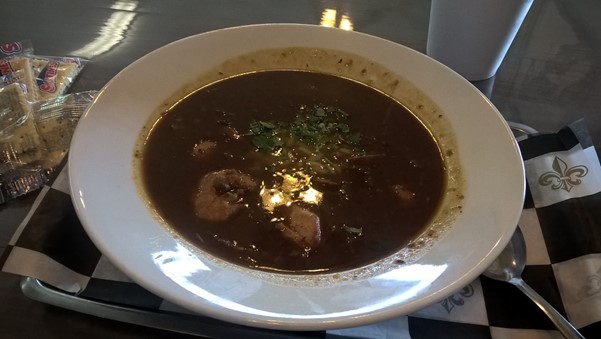 This is in the Mid-City neighborhood of New Orleans – which I'm guessing was originally Italian judging from the number of pizza/pasta places, along with a Spumoni place: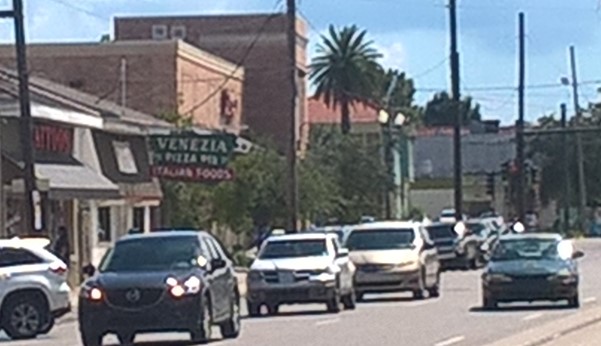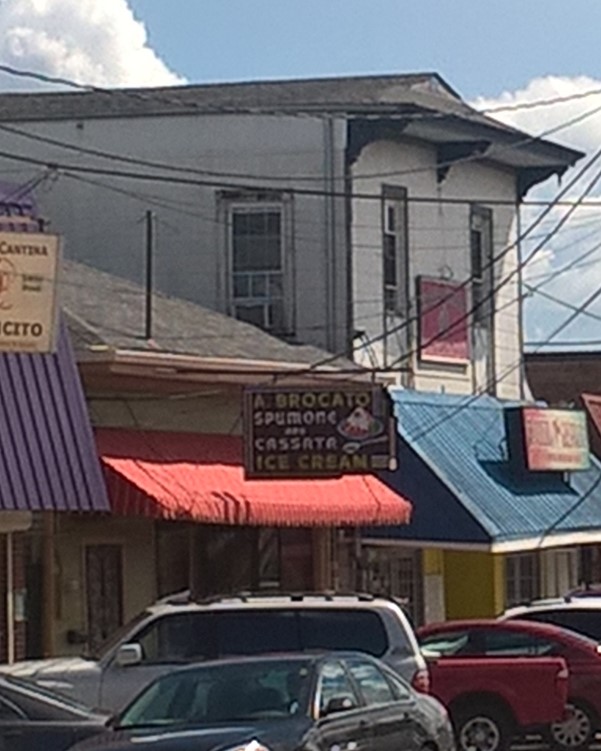 And while we are showing city scenes, here is Canal Street from the trolley tracks: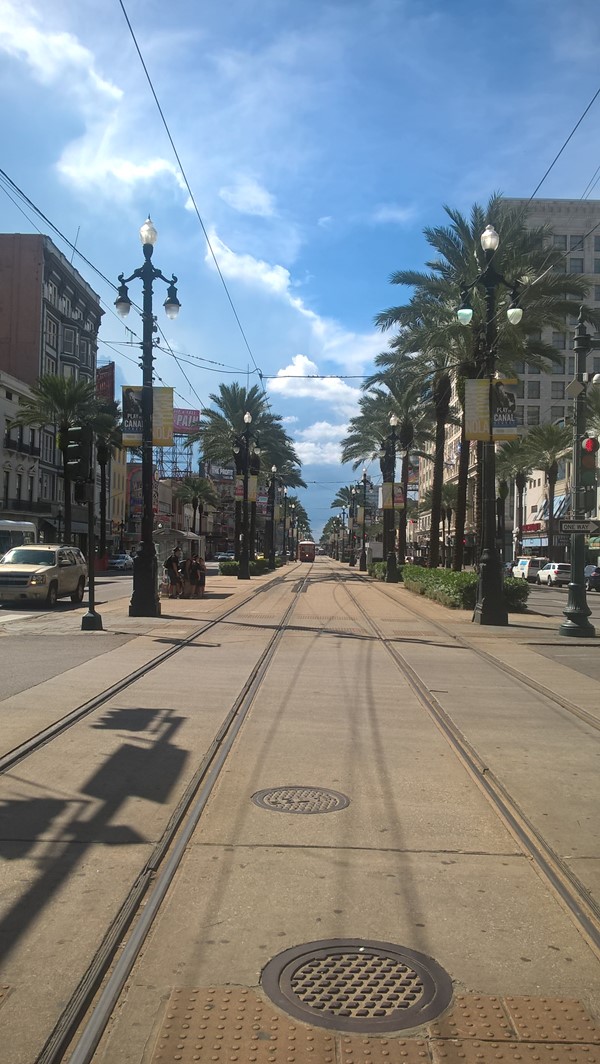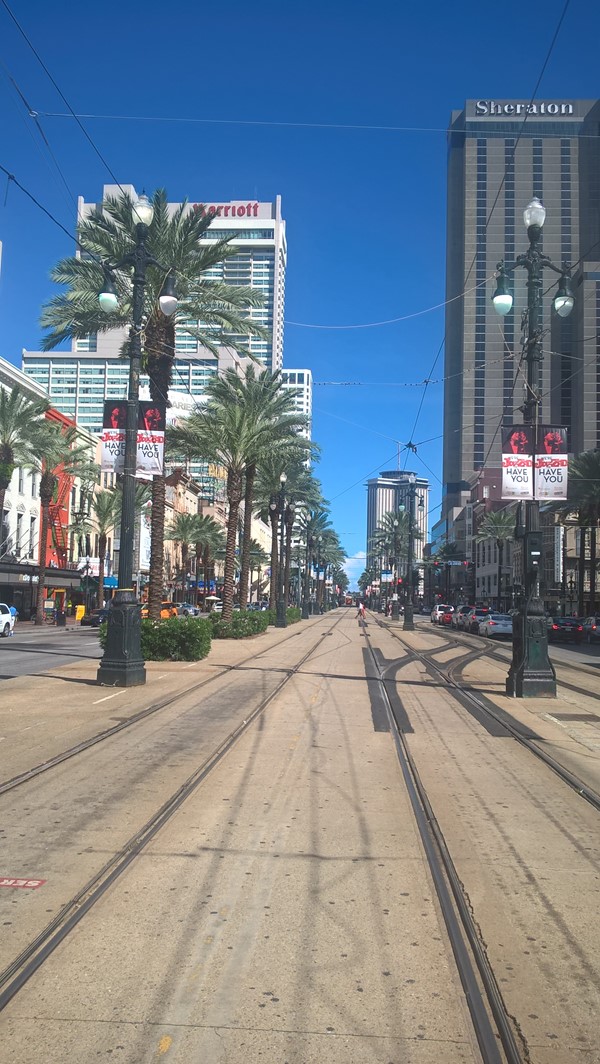 Tonight's dinner was markedly "down-scale" – I went next door and grabbed a burger to go from Igor's Bar/Laundromat/Library/Pool Hall:
Which has a Fireball Dispenser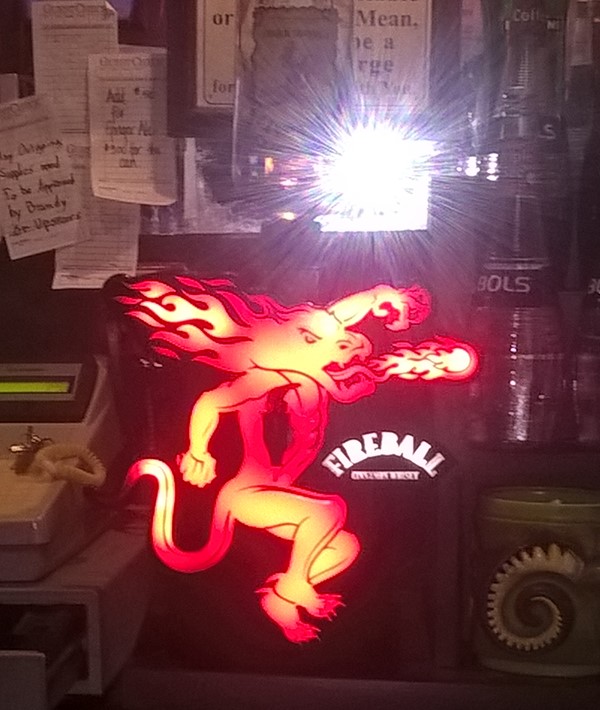 No, I didn't have any vending machine Fireball.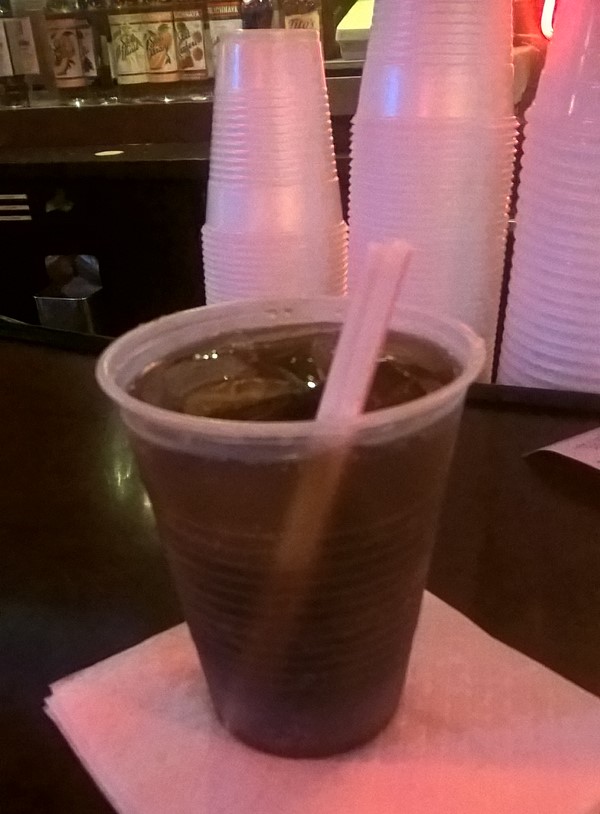 That would be a crappy "Whiskey & Diet" – and because it's New Orleans, everything is served in a plastic "to-go" glass.
In the morning it's off again, and in my neighborhood in NOLA – these are the parking signs: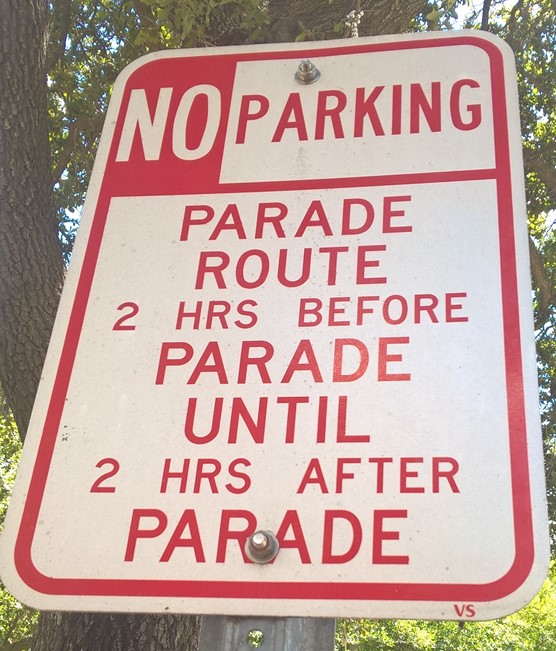 Destination is the New Orleans Museum of Art – and LUNCH! Here is what greats you: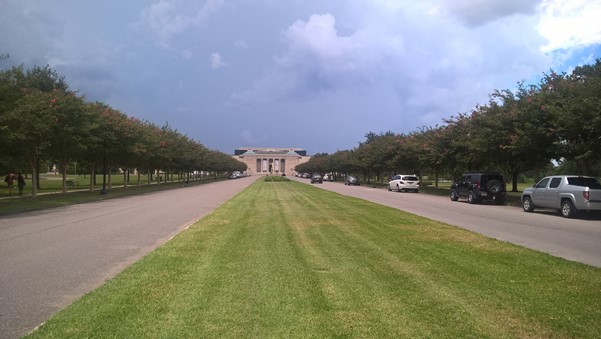 I reminds me of the Nelson Atkins Museum in Kansas City for the entrance….but the food place here, is well, New Orleans quality: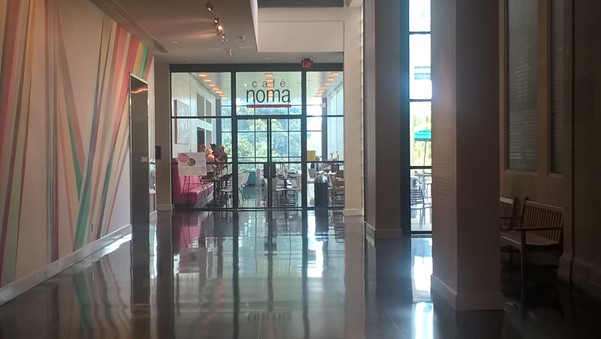 And the brisket sliders stunning!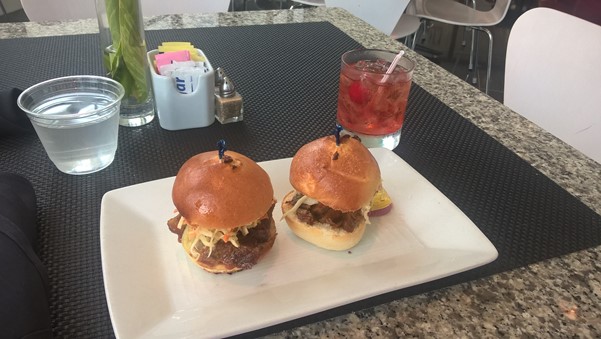 That looks like a Sazerac as well – I'm working my way through the city – and its art. Here are some of my favorites – note, there are many fewer than from the Ogden: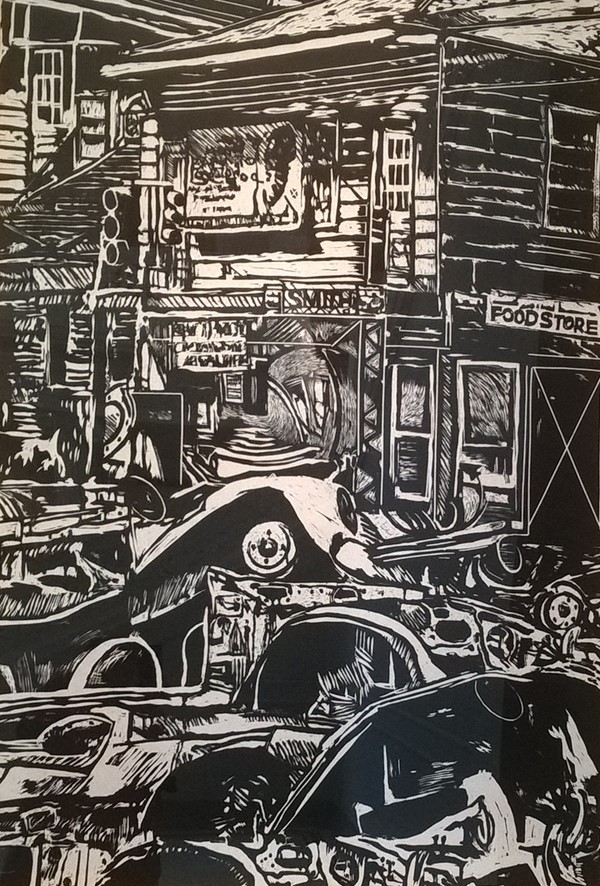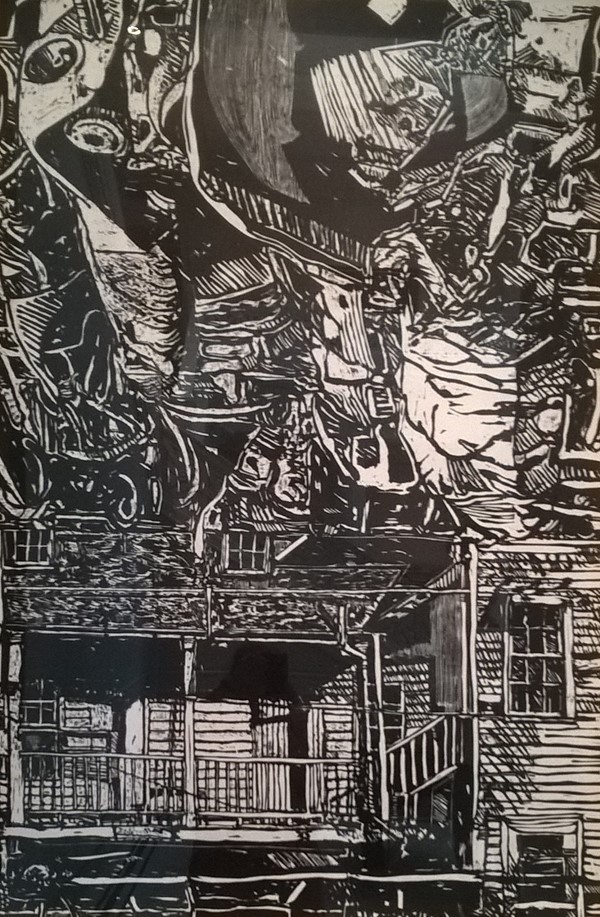 Again – more Southern Art, but then some Classical: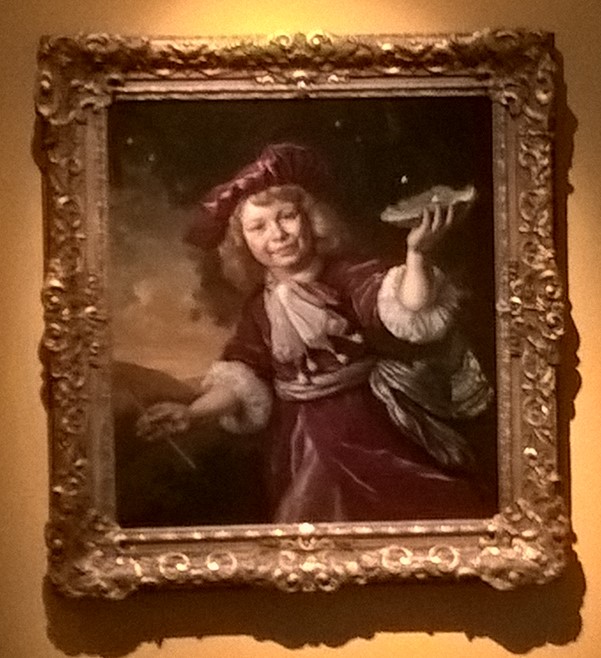 This happy boy has appeared in a number of New Orleans posts – Boy With Twinkie!
So far, I'd been lucky to only get caught in a few bits of rain – often just having another drink and waiting it out. This is what the streetcar ride back from the Museum looked like!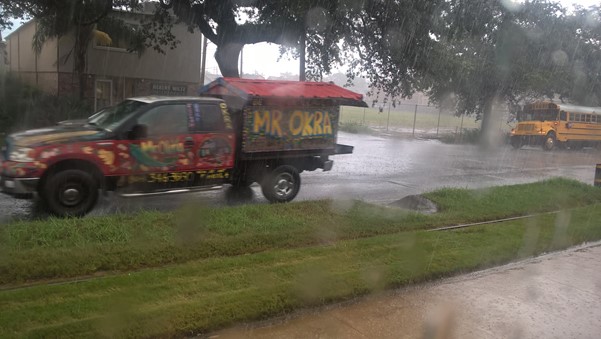 It was SERIOUSLY dumping rain.
By the time I hit Canal Street it had stopped. And speaking of stops – stopped by The Red Zone again. This time to stock up the suitcase for the way home: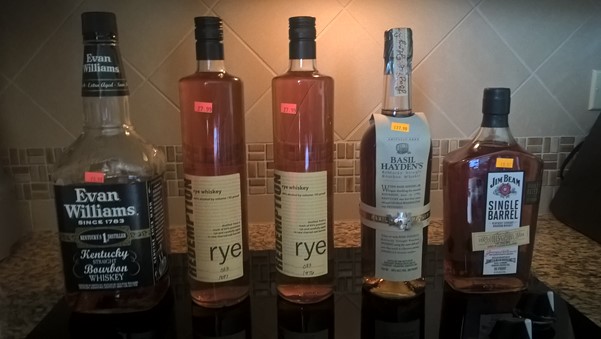 A couple of those (the rye and the single-barrel) aren't available in Seattle, and even if they were, they'd be at least 35% more expensive.
It being my last full day in New Orleans, time to print out the boarding pass for tomorrow – and have a little free wine as well: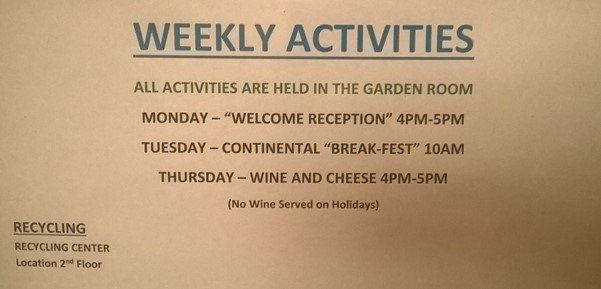 So I headed downstairs with a cocktail in hand, just in case the wine was bad.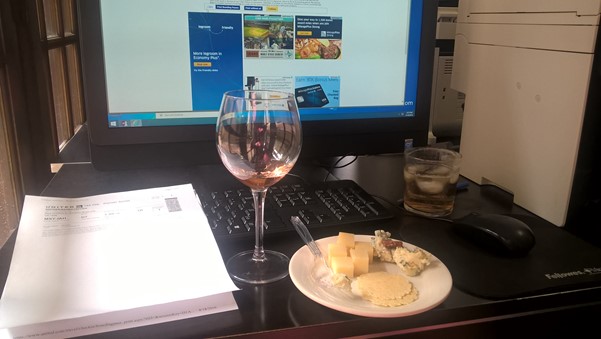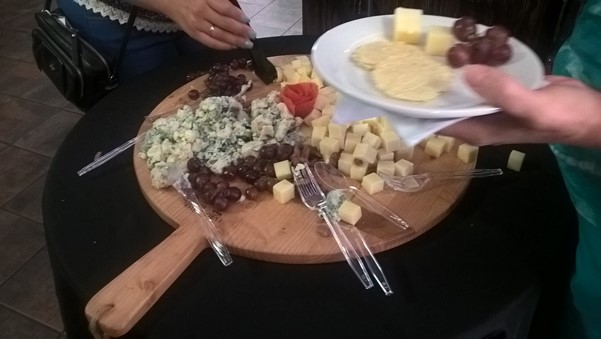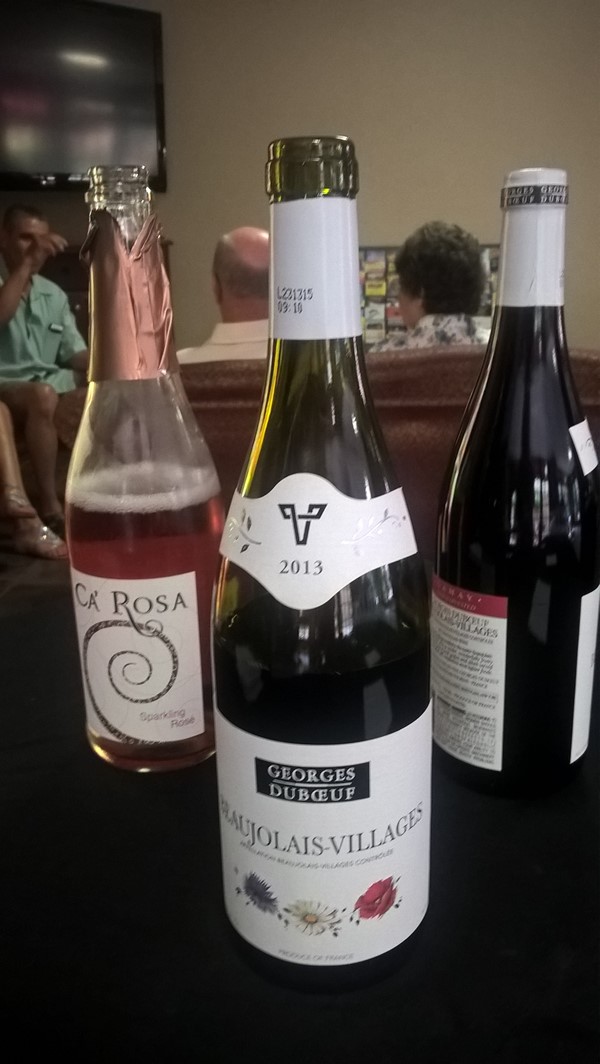 For the last night in The Big Easy – I picked a new restaurant – which turned out to be a winner since I was there for happy hour, and I was already a little happy from the wine tasting. Poseidon is just across the street from the resort. Here is the Happy Hour menu: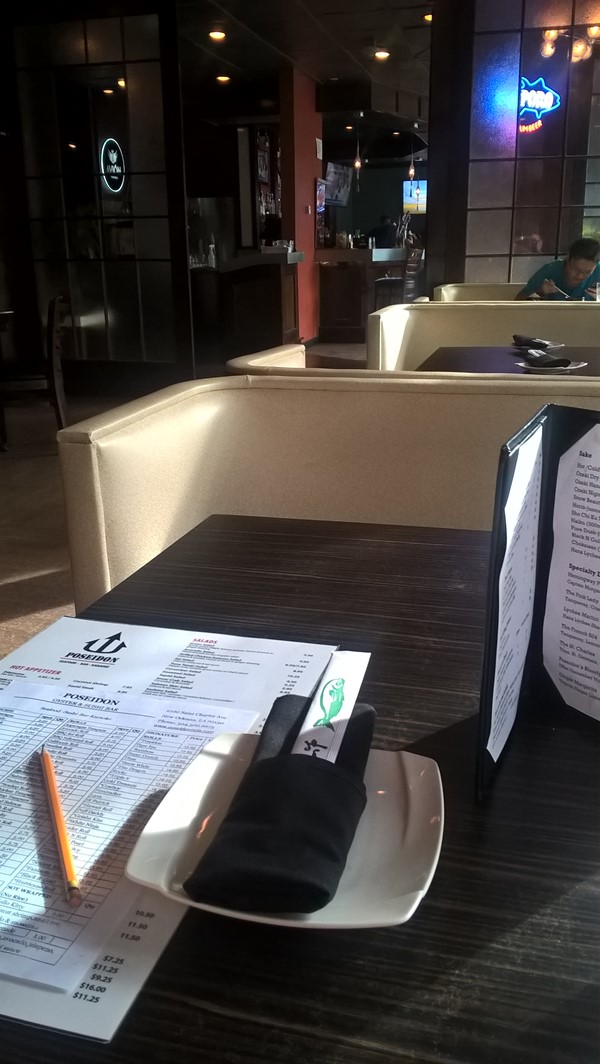 And some of the wonderful food and drink I ordered: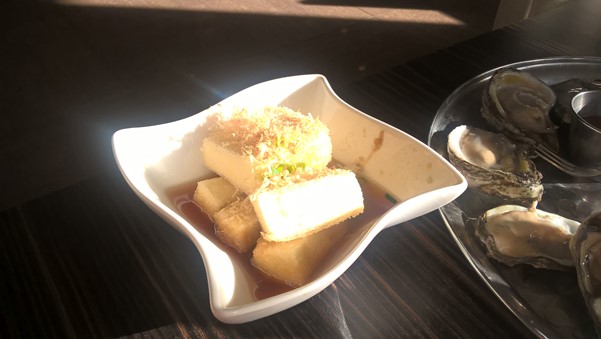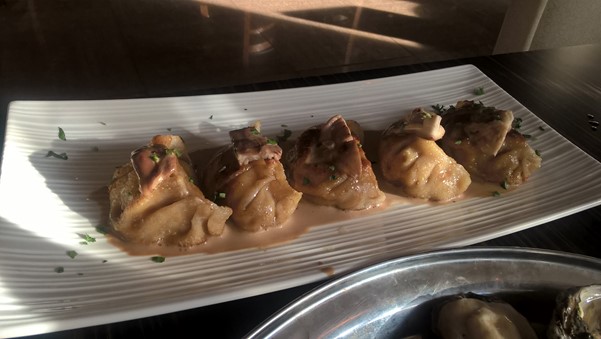 WAY too much food for one, but I managed it. And the bill wasn't that bad: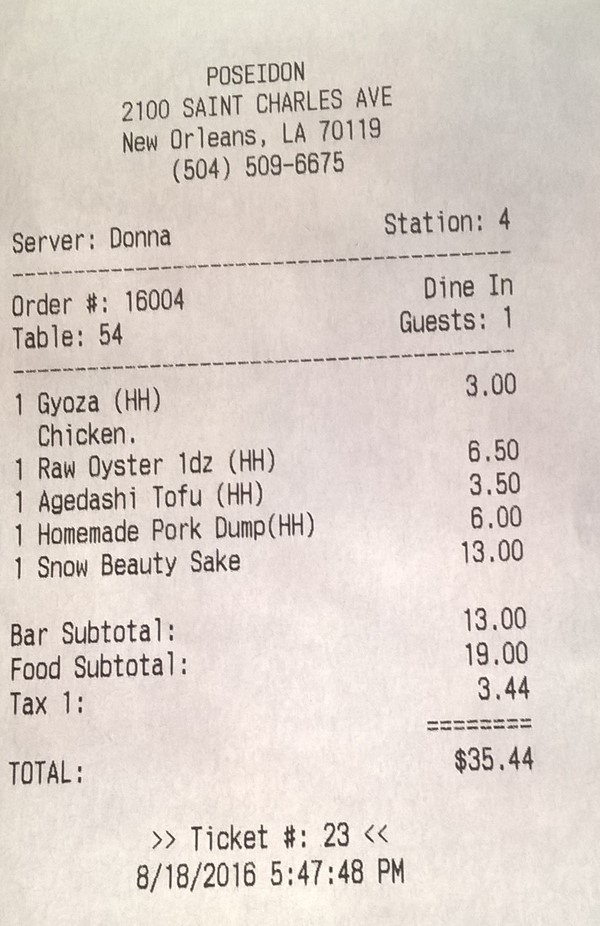 Returned to find this "Roller" parked in front of the condo – guessing it belongs to the lawyer's office next door: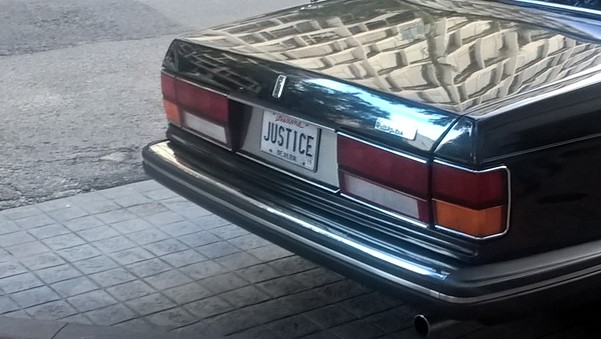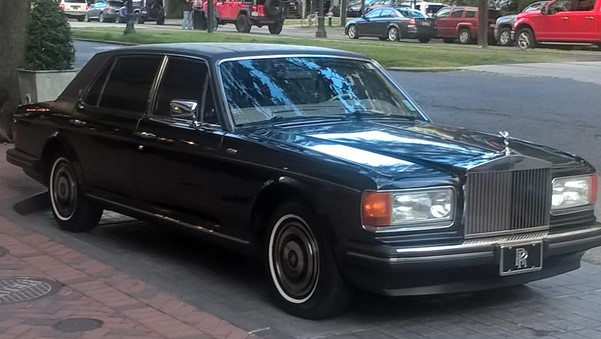 Off to the airport for a mid-day flight that was delayed by….wait for it…..weather. More rain dumping down on New Orleans and Houston – ground stops in both locations. Lots of people missed connection, luckily I had a three-hour layover planned, so no problem. This should give you an idea about the rain: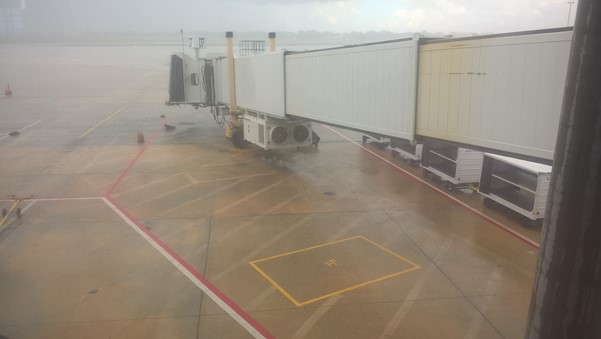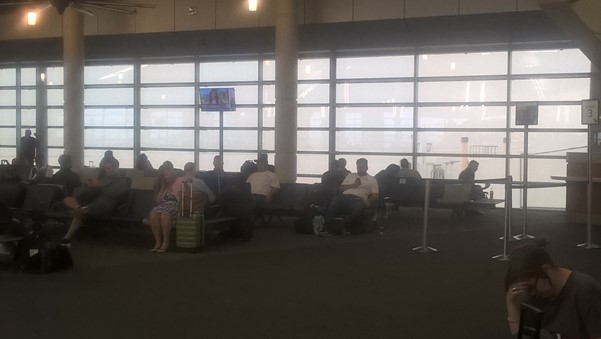 One the upside – I managed to have three cocktails and snacks before we ever left the gate. The Captain wanted us out of there and first in line when the weather permitted.
Just enough time for a quick cocktail in the lounge (courtesy of my seatmate who brought me in so I didn't have to use my last pass) before heading to the Seattle flight.
My final airplane meal of this trip: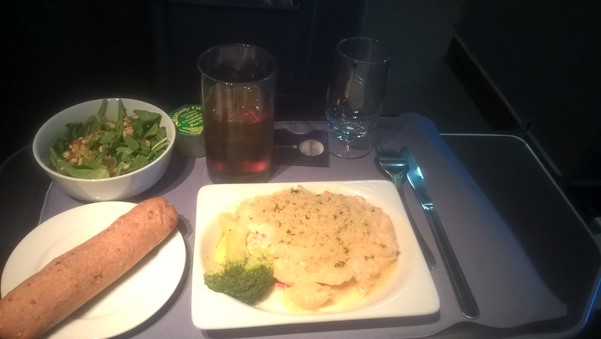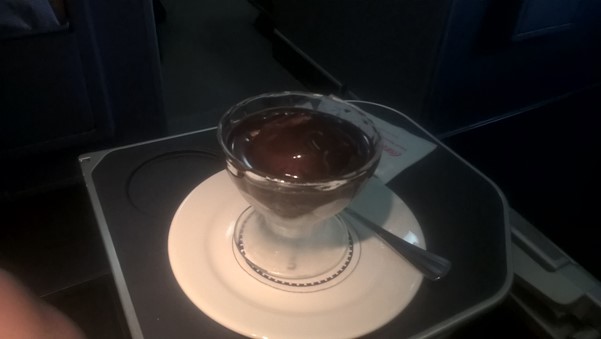 Home again safe and sound.
[217.0]